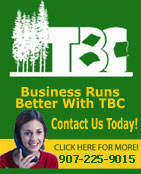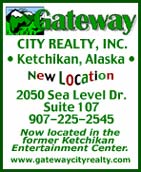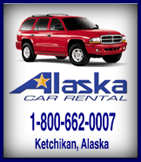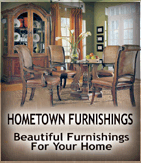 Contact


Webmail Letters


News Tips


Search Sitnews


Copyright Info


Archives
Today's News


Alaska


Ketchikan


Top Stories


U.S. News


U.S. Politics


Stock Watch


Personal Finance


Science News


US Education News


Parenting News


Seniors News


Medical News


Health News


Fitness


Offbeat News


Online Auction News


Today In History


Product Recalls


Obituaries
Quick News Search


Alaska


Ketchikan


SE Alaska


Alaska News Links
Columns - Articles


Dave Kiffer


Arts & Entertainment


Parnassus Reviews


Jason Love


Fish Factor


Bob Ciminel


Chemical Eye On...


Rob Holston


More Columnists
Ketchikan


Our Troops
Historical Ketchikan


June Allen


Dave Kiffer


Louise B. Harrington
Recognition


Match of the Month


Asset Builders
Kid's Corner


Bob Morgan
Ketchikan Arts & Events


Ketchikan Museums


KTN Public Libraryt


Parks & Recreation


Chamber
Lifestyles


Home & Garden


Food & Drink


Arts & Culture


Book Reviews


Movie Reviews


Celebrity Gossip
On the Web


Cool Sites


Webmaster Tips


Virus Warnings
Sports


Ketchikan Links


Top Sports News
Public Records


FAA Accident Reports


NTSB Accident Reports


Court Calendar


Court Records Search


Wanted: Absconders


Sex Offender Reg.


Public Notices
Weather, Webcams


Today's Forecast


KTN Weather Data


AK Weather Map


Ketchikan Webcam


SE AK Webcams


Alaska Webcams


AK Earthquakes


Earthquakes
TV Guide


Ketchikan
Ketchikan Phone Book


Yellow Pages


White Pages
Employment


Employment
Government Links


Local Government


State & National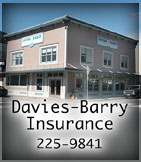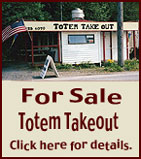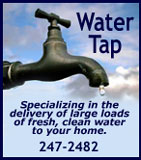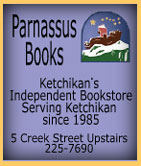 Friday
September 28, 2007


Voss Family: From Europe to Ketchikan
A Feature Story By DAVE KIFFER
Theodore H.Voss's and logging crew, 1923
Donor: Marjorie Anne Voss, KM
Photograph Courtesy Ketchikan Museums

Ketchikan: Forum Provides Opportunity to Learn About Assembly Candidates - Tuesday, October 2nd, registered voters will be selecting two from a group of five candidates to fill two vacant 3-year term seats on the Ketchikan Borough Assembly. - Listen to the unedited forum...
Friday AM - September 28, 2007

Ketchikan: Forum Provides Opportunity To Learn About School Board Candidates - Local voters will be selecting two from a group of three candidates on Tuesday, October 2nd, to fill two vacant 3-year term seats on the Ketchikan School Board. - Listen to the unedited forum...
Friday AM - September 28, 2007

Ketchikan: Voss Family: From Europe to Ketchikan A Feature Story By DAVE KIFFER - When a new Ketchikan library is eventually built, a big thank you will be owed to a family that may have had its roots in the upper class circles of Europe but made its home in our small working class Alaskan town.

When Marjorie Anne Voss died last year in Ketchikan, the 84-year-old, life-long resident left her entire estate - including the house in which she had lived her entire life - to the city of Ketchikan in order to jump start the efforts to build a new library.

"Marjorie Anne loved Ketchikan," said her long-time friend Lou Harrington. "She was an only child. She didn't have any close relatives who needed the estate and she wanted to do something for Ketchikan."

Marjorie Anne's parents came to Ketchikan nearly nine decades ago, primarily because her father was a man who loved the opportunities available in America and especially the wide open Pacific Northwest and Alaska. After he died, in 1927, the family stayed on in Ketchikan.

Theodore Voss and Anne Steinbrunere (there are several different spellings of the family name in the family papers, this is most common one) met in New York City in the 1910s, according to longtime Voss friend and former Ketchikan Library Director Mary Smith.

Theodore Voss had been raised by his grandmother and aunts on the family estate near Amsterdam after his mother died when he was born.

"His father had an import/export business and expected him to take it over" Smith wrote in a recent manuscript about the Voss family. "He was given the freedom to skate on canals, ski in Switzerland and ride horseback anywhere.Voss yearned for an outdoor life."

Smith wrote that Voss was educated as a lawyer and spoke seven languages fluently. He invested money in the Amsterdam stock market and decided to move to America to further seek his fortune.

Steinbrunere was raised in Eastern France and had been educated at a Swiss boarding school and the Sorbonne in Paris. She was fluent in German, English and French. She and her sister Marthe both moved to New York City in the mid 1910s, where Anne modeled clothes for department stores. Smith wrote that Anne moved in "literary circles" and was an acquaintance both author Sinclair Lewis and scientist/author William Beebe. - More...
Friday AM - September 28, 2007

Viewpoints
Opinions/Letters
Basic Rules

Vote NO on Proposition #1 By Chris Parks - During the public radio call in show this week, the Proposition #1 sponsors representative's response to alot of the questions were very vague, mis-leading, or not answered at all. - More...
Saturday AM - September 29, 2007

The jewlery store debate By Eric Muench - I was pleased with KRBD's jewlery store initiative debate on Thursday. What I most appreciated was hearing it without histronics and insults or trumped-up charges. It is good to see that community disapproval seems to have cooled off the personal and nasty fight promised and started by at least some of the initiative opponents. - More...
Saturday AM - September 29, 2007

VOTE NO ON THE JEWELRY STORE INITIATIVE By Bill Tatsuda - Recently there have been several writers who have given many valid arguments as to why we should VOTE NO on the Jewelry Store Initiative. There are so many reasons for VOTING NO that each writer has had to focus on just a select few points for the sake of space. Here is a comment I would like to make: - More...
Saturday AM - September 29, 2007

Responses By Gregory Vickrey - Thank you to all of those who continue to send me notes of support, along with your intriguing questions and ideas about what is working and what is not in our Borough. Keep cranking out the support for the next few days, and let's rock the vote on October 2nd. - More...
Saturday AM - September 29, 2007

Prop 1 Racist? Absurd. By Matthew Woolsey - Mr. Jethani to suggest that being for the initiative is racist because the majority of jewelry stores are owned by persons of east Indian descent is absurd and irresponsible. Ketchikan is not your average town, and Alaska is not your average state, Ketchikan has a very diverse community, we have a large Filipino population as well as a very large Alaskan Indian population, not only that but we get even more diverse in the summer when just about every nationality on earth walks off the cruise ships or comes to work in the canneries. - More...
Saturday AM - September 29, 2007

Proposition 1 By Scott Cragun - I saw a banner today on the side of First City Electric's building that said "Say No To Higher Taxes, vote NO on Initiative 1". Has it been determined that if we limit the number of Jewelry Stores on a given street that our property or sales taxes will increase? Or, Is this a misleading statement to sway a vote? - More...
Saturday AM - September 29, 2007

Rotten things... By Rodney Dial - Dear Mr. Harringtion regarding your letter, The rotting corpse of consolidation.

I can understand why consolidation is a sensitive subject for you. Your committee spent a significant amount of time to put the issue before the voters. Having said that, the only falsehood in the discussion concerning this topic is that of supporters such as you, who claim that consolidation would/will not increase taxes. -More...
Saturday AM - September 29, 2007

Racism not the motive. By Susan Bachant - Mr. Jethani, I don't think the jewelry store petition has the owners race as a motive and it makes me sad that you think so. I can certainly see how you would come to that conclusion since the stores themselves pose no harm to the community or it's customers. So what else could be the motive? Well Ketchikan is a funny town filled with spirited people who seem to resent people from "down south" coming in and telling them/us what to do, or what is best for us, etc. - More...
Saturday AM - September 29, 2007

Sports and economics By Loren K. Stanton - I want to thank Davey Lopes for his letter. I don't know Davey Lopes but he has put a finger on one of the problems that exists in our community. We need real sports fields. Specifically we need the field at Fawn Mountain completed with TURF, lights, bathrooms, covered bleachers, a concession stand and covering the whole field with a bubble. - More...
Saturday AM - September 29, 2007

Tlingit & Haida Housing in Hydaburg By Jennifer Mooney - I must say, I am truly disgusted with the treatment that we get in Hydaburg from Tlingit & Haida Regional Housing Authority. I am writing today to get some frustration off my chest. So, forgive me if I ramble. - More...
Saturday AM - September 29, 2007

Process of Elimination By Jackie Williams - At least two of the current candidates on the October ballot, Mr. Bergeron and Mr.Vickrey, have stated he signed the Jewelry Store Initiative to promote the process that allows citizens to place issues on the ballot. I too appreciate the process and the ability of citizens to exercise it. - More..
Saturday AM - September 29, 2007

Jewelry Police By Jackie Williams - Next week voters will choose who and what to vote for or against. - More...
Saturday AM - September 29, 2007

Proposition 1 By Heather Muench - Proposition 1 grandfathers in any jewelry store in existence today or opened by January 1, 2008; provided they are open for 4 month a year. In Newtown, it will thankfully prevent a strip mall of jewelry stores. - More...
Saturday AM - September 29, 2007

Bear problems By Eileen Small - I agree with Mr Thompson in that the bear problems we have can be made worse by folks who don't know how to contain garbage. I also hope that people here can see the big picture. I contain my garbage and never put it out before 9 a.m. on trash day---just before I have to leave for work.. Sorry---but that is as good as I can get--I have to work and I cannot sit at home til noon or 1 p.m. waiting for the trash truck! - More...
Saturday AM - September 29, 2007

Mr. Thompson's letter By David Hull - I want to say thank you to Mr. Thompson for his insightful and informative letter. I agree that it is time for Ketchikan to look into an ordinance that will address this growing problem. Juneau's plan is a good template to start with. As a home owner in Bear Valley I understand that this might cost me some money. In the long run, I believe, it will save much more, not the least of which is my back. - More..
Friday PM - September 28, 2007.

My last word By Dave Hull - This is probably a mistake to wade in on this issue again, but because Mr. Jethani mentions me in particular I felt I needed to reaffirm my statement that the jewelry store issue is not about racism. Now, does that mean racism doesn t exist here in River City? It would extremely naive of me to even suggest such a thing. It would be tantamount to the statement made that there are no Gays in Iran. It is also stupid of me to think that racist people won t vote in a racist fashion on this issue. I have a bit of experience with racism. I have been married to an incredible woman of Haida decent for 34 years. Believe me; I have seen the ugly face of racism that exists in this community. By the way, my wife loves jewelry. - More...
Friday PM - September 28, 2007




Ketchikan

Ketchikan Police Report
AK Troopers Daily Dispatch
Today's Forecast
Satellite
Today's Weather Images
Marine Forecasts
Ketchikan Weather Data
Current AK Weather Map

CLASSIFIEDS

Publish ad
Please select the proper category before posting.




CLASSIFIEDS' CATEGORIES

Announcements and
Help Wanted
For Sale / Free Stuff
Garage Sales
Homes / Apts/ Property
Pets
Wanted
Lost & Found
Local Services
Publish your ad

More Front Page Archives

My Viewpoint on"The Bridge or Lack There Of" By David Grayeagle - I agree with Jerilyn Lester. I would also like to know just who is using the $223 million dollars that was ear marked for us. Yes us here in Ketchikan, Could it be Wasilla? Like the new Economic Development Planner for the city of Wasilla? They are looking to create a well rounded economy with opportunities at all wages, educational, and skill levels in Wasilla. - More...
Friday PM - September 28, 2007

Another island airport By Craig Moen - Hong Kong International Airport is also on an island, with ferry service to Macau and the mainland. Other airports around the world also have ferry service, like Toronto, but also have bridges. Oakland's airport is on an island, and they're thinking about adding ferry service because the bridge traffic gets all jammed up. And in San Diego there's a proposal to build an offshore airport 10 miles off the coast and service it with high-speed ferry. I'm guessing there are a lot of other examples of island airports with ferry service connections. - More...
Friday PM - September 28, 2007

RE: Jewelry & Racism By Chris Elliott 0 I experienced a sinking feeling when reading Mr. Jethani's letter. I've written many letters to Sitnews re the jewelry store petition but never mentioned racism because I believe the issue is an unintended side effect of the initiative. Mr. Jethani's letter explained in detail how many of the owners of the downtown jewelry stores feel and why. It was an eye opener. - More...
Friday PM - September 28, 2007

PROPOSITION 1 AND CANDIDATES By Charles Edwardson - Who and what you're voting for is important, understanding what you're voting for and who will best represent the majority is what the election process is all about. All Borough assembly candidates and city council candidates have an obligation to the voters to let us know where you stand. Either for a particular issue or against. - More...
Friday PM - September 28, 2007

Borough Assembly Candidates By Dan Ortiz - I'm writing in reference to the comments and positions taken at a recent candidate forum, by Borough Assembly Candidates Mike Painter and Glenn Thompson. These two public servants are running for re-election to the Assembly. I appreciate the willingness of these two folks to serve and I believe they work hard in the positions they hold. - More...
Friday PM - September 28, 2007

Vote No On Proposition I By Zig Ziegler - I had an interesting phone call today. I am involved in the sale of a local downtown building and was contacted by the buyer's lender; a large, national lender. That lender is participating with the Small Business Administration in the funding of this loan. This is one of the larger real estate transactions that has occurred in Ketchikan, which means that all the details have been scrutinized over and over. It is now within days of closing. - More...
Wednesday AM - September 26, 2007

Bears and Garbage By Glen Thompson - Most Alaskan communities struggle with problems from animals getting into trash, making a mess and sometimes creating a dangerous or threatening situation to children and pets. - More...
Tuesday PM - September 25, 2007

The rotting corpse of consolidation By John Harrington - Rodney Dial, what do you call someone who repeatedly states a falsehood? It has been explained to you numerous times that the 2 mill increase projected in the Consolidation Petition was a worse case scenario. It was a projection that would have been true whether consolidation happened or not. It was based on the need to pay for the extraordinary increases in State Retirement programs. Guess what? The State of Alaska has pretty much resolved that issue. So no increase would have happened. - More...
Tuesday - September 25, 2007

Kayhi Football By Davey Lopes - Like a lot of sports fans, I've been disappointed with the lack of success of our Kayhi football team over the past few years. Recent stories in the news have prompted me to do some thinking, and to write this letter. Last week there were quotes from our coach that Sitka was who we should compare ourselves too and not against Anchorage and Fairbanks schools. A couple weeks ago there were quotes about us having a moral victory and a few individual highlights players made . . . so the game was actually a success, even though we were blown out by the other team. - More...
Tuesday PM - September 25, 2007

Question for Candidate Vickery By Tom LeCompte - I have a question for Gregory Vickery. All of the other candidates listed their educational backgrounds including schools, colleges, and universities attended. When you opted not to, but laid claims to fields of study and degrees completed, I wondered if the whole truth was there. I have no reason to doubt you and I'm sorry if it's a tough question, but it raised a red flag during a discussion some other voters and I were having over the pre-election articles in the Daily News. - More...
Tuesday PM - September 25, 2007

RE: The Bridge or Lack There Of By Peg Travis - Jerilyn Lester says, "There isn't another airport in the world that you have to do that."

Yes, there is. Prince Rupert, B.C., our neighbor, has an airport on an island. To get to their airport you get on an old bus, the bus gets on the ferry and then it is several miles to the airport where you get off and go into the terminal. - More...
Tuesday PM - September 25, 2007

Gov. Palin By Frances C. Natkong - Altho I do applaud some of the things Gov. Palin is doing for the State, I was very disappointed when she took back money that was allocated to Hydaburg City School District for new housing. - More...
Tuesday PM - September 25, 2007

Jewelry Store Petition By Chris Barry - I keep reading all this jewelry store garbage and can't help but agree with both sides. Yes, it would be nice to not see so many jewelry stores here, but they have the right to be here. What are we going to limit next? Bars? Souvenir Shops? Gas Stations? Schools? It is a very silly idea to limit businesses that have a legal right to be here. But just the same, what about my home? Why can't I do as I please with it? Why do I have to follow those silly zoning laws? I'll tell you why, because the store owners pushed some initiative through the system that says I can't have a business on my private property. Why, because they say it increases traffic in their neighborhood. Well, isn't that what businesses are supposed to do, increase traffic? Increased traffic means more money staying in Ketchikan, doesn't it? - More...
Tuesday - September 25, 2007

Jewelry & Racism By Ravi Jethani - While there have been many articles on Sitnews, both pro and con, concerning the petition to limit jewelry stores, only some have dealt with the allegation that the petition is racist. Of the pro-petition letters, Suzan Thompson s (Aug. 29) was the most strident, calling the accusations of racism reprehensible and unsavory, while Peter Bolling (Aug. 27) characterized the charge as "beneath contempt" and "absurd and shameful". Even people presumably on the fence about the issue, David Hull in particular (Aug. 29), have said the petition has nothing to do with racism. It s also important to note that of two recent postings (Mark Steiner on Sept. 15 and Michael Moyer on the same date) both seem to be anti-petition but don't mention racism at all. There appears to be a consensus, at least on Sitnews, that though there are many issues to discuss in reference to the jewelry store petition, racism is not one of them. I respectfully disagree. - More...
Monday PM - September 24, 2007

Conspiracies? By Rodney Dial - Do you believe in conspiracies? The word conspiracy sounds ominous, but it simply means "to plan together to secretly commit an act". I have always believed in the saying that "If your cause is just, you have nothing to hide". I become concerned when those who think they know better, feel that they have to hide their actions because to them the public is simply not educated enough to make the right decision. - More....
Monday PM - September 24, 2007

More Letters/Viewpoints
Webmail your letter or
Email Your Letter To: editor@sitnews.us

---

E-mail your news tips, news
releases & photos to:
editor@sitnews.us

SitNews
Stories in the News
©1999 - 2007
Ketchikan, Alaska

M.C. Kauffman, Webmaster/Editor
webmaster@sitnews.us

In Memory of SitNews's first editor,
Dick Kauffman
1932-2007

Locally owned & operated.
Online since 1999

Articles & photographs that appear in SitNews are protected by copyright and may not be reprinted or distributed without written permission from and payment of required fees to the proper sources.