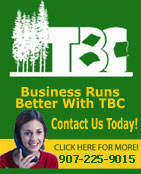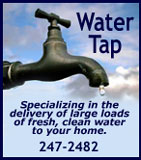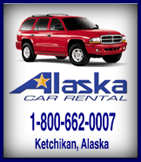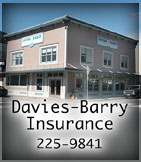 Contact


Webmail Letters


News Tips


Search Sitnews


Copyright Info


Archives
Today's News


Alaska & Ketchikan


Top Stories


U.S. News


U.S. Politics


Stock Watch


Personal Finance


Science News


US Education News


Parenting News


Seniors News


Medical News


Health News


Fitness


Offbeat News


Online Auction News


Today In History


Product Recalls


Obituaries
Quick News Search


Alaska


Ketchikan


SE Alaska


Alaska News Links
Columns - Articles


Dave Kiffer


Arts & Entertainment


Parnassus Reviews


Jason Love


Fish Factor


Bob Ciminel


Chemical Eye On...


Rob Holston


More Columnists
Ketchikan


Our Troops
Historical Ketchikan


June Allen


Dave Kiffer


Louise B. Harrington
Recognition


Match of the Month


Asset Builders
Kid's Corner


Bob Morgan
Ketchikan Arts & Events


Ketchikan Museums


KTN Public Libraryt


Parks & Recreation


Chamber
Lifestyles


Home & Garden


Food & Drink


Arts & Culture


Book Reviews


Movie Reviews


Celebrity Gossip
On the Web


Cool Sites


Webmaster Tips


Virus Warnings
Sports


Ketchikan Links


Top Sports News
Public Records


FAA Accident Reports


NTSB Accident Reports


Court Calendar


Court Records Search


Wanted: Absconders


Sex Offender Reg.


Public Notices
Weather, Webcams


Today's Forecast


KTN Weather Data


AK Weather Map


Ketchikan Webcam


SE AK Webcams


Alaska Webcams


AK Earthquakes


Earthquakes
TV Guide


Ketchikan
Ketchikan Phone Book


Yellow Pages


White Pages
Employment


Employment
Government Links


Local Government


State & National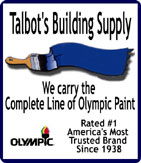 All hanging baskets on sale now. Stop by and check out our special weekly sales.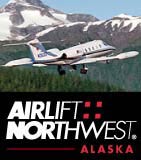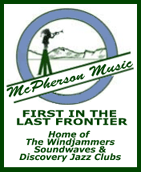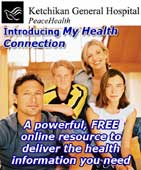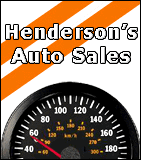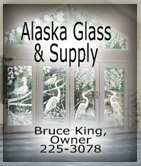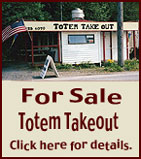 Saturday
August 04, 2007



Herring Cove Bears
Two cubs playing while mom shops for groceries.
Front Page Photo by Law Hyland at turquoiseblade(at)yahoo.com

Alaska: Governor Palin Announces Special Session to Revisit Oil Taxes - Saying Alaskans must have confidence in the integrity of the state's oil tax structure, Governor Sarah Palin announced Friday her intention to call the Legislature into special session starting October 18, 2007, to reconsider the Petroleum Profits Tax (PPT) it passed last year.

Due in part to the public corruption probe, Governor Palin directed the Department of Revenue to review the performance of PPT. The department has completed a Status Report on the Implementation of PPT, released today. The report concludes:

PPT is resulting in far less revenue than was estimated in the fiscal notes prepared in support of the bill. Companies are reporting far greater costs than were predicted when PPT passed.

Exploration companies are getting less value from the credits included in PPT than was expected due to the limited market of taxpayers willing to buy the credits.

The Governor has directed the Department of Revenue to prepare a proposal to respond to the substantive deficiencies with PPT. She has asked the department to have the proposal ready for release to the public by September 4, 2007. This will provide the Legislature and the public with more than 40 days to become familiar with the proposal before the special session begins. - More...
Saturday - August 04, 2007

Alaska: Alaska probe expanding By ERIKA BOLSTAD and RICHARD MAUER - A federal corruption probe into Alaska politics has zeroed in on a land sale involving the SeaLife Center in Seward and a former aide to Sen. Ted Stevens.

Federal investigators are looking into earmarks that the state's senior senator steered to the research and tourist attraction near Seward's waterfront.

They are specifically focusing on a $1.6 million Stevens-driven allocation to the SeaLife Center, which spent $558,000 of the money to buy a lot owned by lobbyist and former Stevens aide Trevor McCabe last year.

Investigators with the Inspector General's office of the U.S. Interior Department have spoken to National Park Service employees in Alaska about the purchase, said Marcia Blaszak, the Alaska regional director for the Park Service. Originally, parks officials wanted McCabe's lot for a visitor center, but balked at his asking price.

Blaszak said it's "an ongoing investigation and I'm not discussing the particulars" of what investigators were in search of. But she did say it was connected to the SeaLife Center purchase, and that local Park Service employees were cooperating with the investigation.

McCabe, who worked for Stevens from 1991 to 1999, did not return a phone message left at his Anchorage law office. His lawyer also did not return a message left with his assistant.

Stevens has long been a benefactor of the SeaLife Center, sending more than $50 million in federal money to the private nonprofit since it opened in 1998.

The federal government eventually bought several other parcels, including a second one McCabe owned. But negotiations reached a dead end in July 2005 after the government balked at McCabe's asking price.

A month later, Stevens used his power over congressional appropriations to transfer all $1.6 million left in the visitor center's land-purchase fund to the SeaLife Center. The move surprised officials with the city of Seward, which had been slated to receive the money. - More...
Saturday - August 04, 2007

'Alaska Wild', Dredge drag & Crab boat to show boat
Tanner Crabs and Captain David of the Aleutian Ballard
Photograph by Chris Wilhelm

Photographer Chris Wilhelm wrote, "Little did I know how much of each species and what size they would find in the protective waters of the Annette Island Indian Reserve. I was shocked and astonished. In a little over 3 hours we drove there and back and hauled in King Crab, Tanner crab, prawns, a longline with rockfish, a wolf eel, two octopus, and the biggest Dungeness crabs I've ever seen, over 5 pounds." He said photos can not reflect the extent of the fun and surprises.

Fish Factor: 'Alaska Wild', Dredge drag & Crab boat to show boat By LAINE WELCH - 'Alaska Wild' is the now the official name of salmon sandwiches being served by an expanded number of Subway restaurants throughout the state.

The salmon item, introduced at Subway/Kodiak two years ago, is being featured at 28 outlets in Anchorage, Eagle River, the Mat Su Valley and Denali Park through Labor Day.

Tiffany Tutiakoff, a publicist at Northwest Strategies, came up with the idea of a 'name the sandwich' contest, held last week at an Anchorage outlet.

"I thought it would be great to get locals involved and give them some ownership in a product that is from Alaska," she said.

The' Alaska Wild' sandwich mix is made from Kodiak pink fillets, and delivered to Subway ready to be spread on the bread.

"It's ultra convenient. You just open it up, it's pasteurized and fully cooked," said Chris Sannito, who produces the product under the Alaska Wildsource, Inc. label. "It's lightly smoked with no salt, no additives and it's unlike canned salmon texture. It's really good stuff." - More...
Saturday - August 04, 2007

Alaska: State health officials warn of unsafe lead levels in recalled toys - Alaska State health officials in the Department of Health of Social Services today issued a consumer health alert regarding toys being recalled by Fisher-Price. The toys are made by a Chinese vendor and include Big Bird, Elmo, Dora and Diego toys. The toys are being recalled due to excessive amounts of lead in their paint.

"The main risk posed by these toys is the possibility that children might chew on them and swallow part of the toy, and thereby absorb unsafe amounts of lead into the bloodstream," said Dr. Joe McLaughlin, chief of epidemiology for Public Health. "We are currently unaware of any children in Alaska who have become ill or who have elevated lead concentrations because of these toys," Dr. McLaughlin said. - More...
Saturday - August 04, 2007

National: America's becoming a takeout nation By JON ORTIZ - Forget apple pie and hot dogs. America's favorite food is anything -- as long as it's to go.

Takeout always has been popular, but U.S. consumers are now ordering takeout meals more than ever and demand is moving up the food chain past burger joints, pizza parlors and Chinese restaurants to casual eateries and even some high-end establishments.

According to newly released statistics, the trend is forcing everyone in the nation's $537 billion restaurant industry -- sandwich shop owners and high-end steakhouses alike -- to rethink their businesses.

"Americans now use restaurants like their parents traditionally used grocery stores," said Harry Balzer, food industry expert with NPD Group, a consumer marketing research firm in Port Washington, N.Y. "Restaurants have become places to get food to eat somewhere else." - More...
Saturday - August 04, 2007

Science - Technology: Plastics future fantastic in prof's view By MARK ROTH - This is one of Richard McCullough's visions.

In the not-too-distant future, a student will sit down outside a coffee shop, pull a rolled-up plastic sheet out of her backpack, flatten it on the table and immediately be able to read a newspaper, magazine or book of her choice, displayed in glowing colors.

And the whole thing will be made possible by a thin layer of plastics that conduct electricity.

McCullough is a chemistry professor at Carnegie Mellon University and the school's newly appointed vice president of research.

Much of his own lab work over the past 20 years has focused on an unusual class of plastics known as polythiophenes, which conduct electricity well enough to match semiconductors made out of silicon. Someday, he hopes, they will achieve the conductivity of metallic compounds.- More...
Saturday - August 04, 2007

Washington Calling: Guard pulls back from border ... A new light ... Spy planes By LISA HOFFMAN - It's occurring largely under the nation's radar screen, but the National Guard is well on the way to pulling thousands of its troops back from the border with Mexico, even though there are not enough civilian officers to replace them.

At its height, Operation Jump Start -- as the effort was named when it began in June 2006 -- deployed about 6,000 citizen-soldiers from around the country to New Mexico, Arizona, Texas and California to bolster the border against illegal immigrants and drug smugglers attempting to enter.

By Sept. 1, 3,000 of the 6,000 guards will be gone. The rest will leave the border next July. The guard deployment was intended to fill in the gap while the U.S. Border Patrol hired and trained 6,000 new officers. So far, only about 2,000 are ready for duty.

Guard leaders say the assignment has been a success, with its troops aiding in the apprehension of 85,000 aliens, the seizure of 201,000 pounds of marijuana and the repair of 428 miles of roads. On the down side, three guardsmen in Texas have been charged with conspiring to smuggle more than 100 illegal immigrants across the border they were supposed to be monitoring.

X...X...X

The super-secret National Security Agency usually doesn't even acknowledge its personnel are deployed in Iraq, but officials made an exception recently to honor a Navy code expert "on a cryptologic mission" who died when a roadside bomb in Baghdad blew up near his Humvee in early July. The name of Petty Officer Steven Daugherty was added to the NSA's Cryptologic Memorial Wall at Fort Meade, Md., joining the 157 other military and civilian cryptologists who have perished while "serving in silence" since World War II.

X...X...X

A new light may soon shine in every U.S. government office in Washington and around the nation. A measure to mandate the exclusive use of "energy star" qualified light bulbs in federal buildings was enthusiastically embraced as an amendment to a House spending bill. If the amendment survives the rest of the legislative process, the bulbs -- which use about 75 percent less energy and last up to 10 times longer than standard incandescent bulbs -- will be required beginning October 1.

X...X...X

What's in their wallets? Determined to find out, the Politico newspaper and Web site looked at Capitol Hill lawmakers' financial disclosure reports and discovered that 48 representatives and three senators were each carrying more than $10,000 in family credit-card debt at some point last year.

Some of the biggest balances: - More...
Saturday - August 04, 2007




Viewpoints
Opinions/Letters
Basic Rules

Buttinskies, tax dollars, bridges, and more... By Tyrell Rettke - Friday AM
Sorely Misguided By Jerry Cegelske - Friday AM
Buttinskis, Bridges, Smoking, and Tourist Traps By James (Bud) Burke - Thursday PM
Ban horse trolleys before cell phones By Chris Tucker - Thursday PM
Cell phone ban By Penny Eubanks - Thursday PM
Running for re-election By Dave Lieben - Thursday PM
Eyes roll when we hear, bridge blah, blah, blah By Edward Brown - Thursday PM
Ketchikan needs to expand By James A Llanos Jr - Thursday PM
Rights, somebody & somewhere to nowhere By Patti Brady - Thursday PM
Hot Seat By Rob Glenn - Thursday PM
More Letters/Viewpoints
Webmail your letter or
Email Your Letter To: editor@sitnews.us

Ketchikan

Ketchikan Police Report
AK Troopers Daily Dispatch
Today's Forecast
Satellite
Today's Weather Images
Marine Forecasts
Ketchikan Weather Data
Current AK Weather Map

CLASSIFIEDS

Publish ad
Please select the proper category before posting.




CLASSIFIEDS' CATEGORIES

Announcements and
Help Wanted
For Sale / Free Stuff
Garage Sales
Homes / Apts/ Property
Pets
Wanted
Lost & Found
Local Services
Publish your ad

More Front Page Archives

Arts & Entertainment

Ketchikan: The Arts This Week - This week in Ketchikan the Blueberry Arts Festival will take place from 10am-5pm at the State Office Building and surrounding area (415 Main St.) on Saturday, August 4. Fun is to be had by all with artist, food and game booths, the blueberry pie eating contest, slug race and weigh-in, trivia and spelling contest, Juried Art Show gallery exhibit, battle of the bands, great blueberry race, CHARR's beer festival, and much, much more!


Click on the graphic to download a schedule of events (pdf).

Annual Blueberry Dish Contest! Enter this annual culinary celebration of all edible things blueberry. The Arts Council will begin accepting dishes on Friday, August 3rd and the official deadline to submit blueberry dishes is by 2pm, August 3rd at the Mainstay Gallery. Call 225-2211 for more info.

The Blueberry Juried Art Show opening reception and Best Blueberry Dish Tasting: Join us on Friday, August 3 from 5-7pm for some amazing visual art works and tasty blueberry treats. The Juried Art Show features works from established and emerging artists from the Ketchikan area and beyond working in a variety of media: stained glass, oil, jewelry, textile, wood carving and more. The Juried Art Show is on display Monday-Friday, 10am-6pm through August 31. During the opening reception dishes from the Best Blueberry Dish contest will be available for tasting. This event is free and open to the public. Call 225-2211 for more info.

The 10th Annual Gigglefeet Dance Festival. Celebrate the joy and diversity of community dance, performing for two nights at 7:30pm on Friday, Aug. 3 and Sunday, Aug. 5 in the Kayhi Auditorium. Featuring a variety of styles and genres ­ ranging from traditional and classical forms to contemporary, belly-dancing to tap. Local and visiting choreographers will participate. Co-sponsored by the First City Players, Ketchikan Theatre Ballet, and the Arts Council, with the generous support of Royal Caribbean International and Celebrity Cruises. Tickets available now at Soho Coho, McPherson Music, Tongass Business Center, Madison Hardware, First City Players and the Arts Council ­ call 225-2211 for tickets and information.

Calling all Poets, Writers and Storytellers for the 17th Annual Richard Brautigan & Dick Whittaker Memorial Trout Fishing in America Poetry Slam and "Ode to A (insert subject matter here) Contest". The contest will take place on Blueberry Arts Festival Sunday, August 5th, at 2pm at the New York Café, at the New York Hotel, hosted by Alaskan Writer Laureate, John Straley. First, second, and third place prizes will be given for readings of original works pertaining, or not pertaining, to this year's theme. Call 225-2211 for more information.

Rootbeer Float Party to end the Summer Reading Club!!! Join the fun at the library this Friday, August 3rd at 4:30pm. Call 225-0370 for more information. - More...
Wednesday - August 01, 2007

---

E-mail your news tips, news
releases & photos to:
editor@sitnews.us

SitNews
Stories in the News
©1999 - 2007
Ketchikan, Alaska

M.C. Kauffman, Webmaster/Editor
webmaster@sitnews.us

In Memory of SitNews's first editor,
Dick Kauffman
1932-2007

Locally owned & operated.
Online since 1999

Articles & photographs that appear in SitNews are protected by copyright and may not be reprinted or distributed without written permission from and payment of required fees to the proper sources.