Contact


Webmail Letters


News Tips


Search Sitnews


Copyright Info


Archives
Today's News


Alaska & Ketchikan


Top Stories


U.S. News


U.S. Politics


Stock Watch


Personal Finance


Science News


US Education News


Parenting News


Seniors News


Medical News


Health News


Fitness


Offbeat News


Online Auction News


Today In History


Product Recalls


Obituaries
Quick News Search


Alaska


Ketchikan


SE Alaska


Alaska News Links
Columns - Articles


Dave Kiffer


Arts & Entertainment


Parnassus Reviews


Jason Love


Fish Factor


Bob Ciminel


Chemical Eye On...


Rob Holston


More Columnists
Ketchikan


Our Troops
Historical Ketchikan


June Allen


Dave Kiffer


Louise B. Harrington
Recognition


Match of the Month


Asset Builders
Kid's Corner


Bob Morgan
Ketchikan Arts & Events


Ketchikan Museums


KTN Public Libraryt


Parks & Recreation


Chamber
Lifestyles


Home & Garden


Food & Drink


Arts & Culture


Book Reviews


Movie Reviews


Celebrity Gossip
On the Web


Cool Sites


Webmaster Tips


Virus Warnings
Sports


Ketchikan Links


Top Sports News
Public Records


FAA Accident Reports


NTSB Accident Reports


Court Calendar


Court Records Search


Wanted: Absconders


Sex Offender Reg.


Public Notices
Weather, Webcams


Today's Forecast


KTN Weather Data


AK Weather Map


Ketchikan Webcam


SE AK Webcams


Alaska Webcams


AK Earthquakes


Earthquakes
TV Guide


Ketchikan
Ketchikan Phone Book


Yellow Pages


White Pages
Employment


Employment
Government Links


Local Government


State & National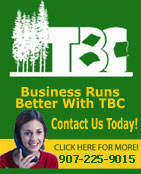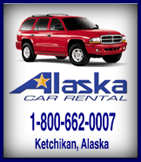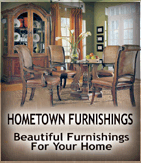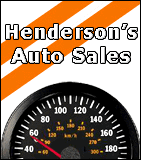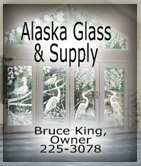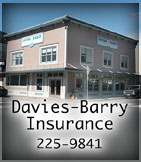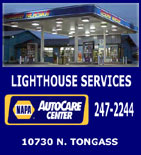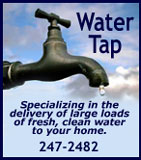 Please call early, don't wait until you run out of water.
Get on our delivery list.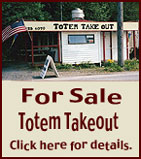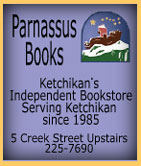 Wednesday
July 11, 2007

'Bottom's Up'
Front Page Photo by Jim Sarvela

Ketchikan: House Appropriations Committee Backs Alaska Bridges - The U.S. House of Representatives' Appropriations Committee today rejected Rep. Mark Kirk's (R-Ill.) amendment to block funds for the controversial "Bridges to Nowhere" during the full committee mark up of the FY08 Transportation and HUD Appropriations bill.

Kirk's amendment if passed would have prohibited federal funds for both the bridge which would connect the town of Ketchikan to Gravina Island, as well as the Knik Arm Bridge, which would connect Anchorage to Port MacKenzie. If the amendment had passed, the State of Alaska would still receive the transportation funds, but would be unable to use them for these specific projects according to Kirk's prepared statement. - More...
Wednesday - July 11, 2007

Alaska: Even with lag, Alaska passing peak warmth By NED ROZELL - You may not have noticed it as you were scooping fish out of the Copper River, or riding your bike through the tawny light of 10 p.m., but Alaska just made a left turn toward winter.

The sun sets on Alaska's summer, over the Fish River near White Mountain

Much of the state will soon reach the average yearly date when the air won't get any warmer. In Fairbanks, on July 19, the average daily temperature based on about a century of records drops from 63 to 62 degrees Fahrenheit. Anchorage, because the ocean is nearby, starts cooling later, on July 29, when the average temperature drops from 59 to 58 degrees Fahrenheit. Chandalar Lake reached its heat peak about July 15. Adak and Shemya in the Aleutians are two of the last places in Alaska to give in, with their average temperatures not dropping until late August and early September.

A person might think that since we get our maximum sunlight on the summer solstice (on or about June 21), we should also get our peak warmth then. The sun's calling the shots, right?

Not entirely, said Martha Shulski of the Alaska Climate Research Center at the University of Alaska Fairbanks.

"We're warmest a few weeks after the solstice," she said.

A lag exists between the peak of solar energy input and the warmth we feel. It's a phenomenon that also shows up in winter, and when people's pipes freeze mysteriously in May. - More...
Wednesday - July 11, 2007

National: Give Iraq Security Strategy a Chance, Says Bush; Urges Congress to wait until September before taking action on Iraq By DAVID MCKEEBY - The surge of additional U.S. troops into Iraq has been completed and critics should give them time to implement the strategy designed to quell the insurgency, President Bush says.

"I welcome a good, honest debate about the consequences of failure, the consequences of success in this war," Bush said in Cleveland July 10. "But I believe that it's in this nation's interests to give the commander a chance to fully implement his operations."

President George W. Bush addresses his remarks Tuesday, July 10, 2007, to the Greater Cleveland Partnership in Cleveland, Ohio, where he also took questions from the audience.
White House photo by Chris Greenberg

Following a rising tide of sectarian violence and terrorist attacks in 2006, the White House introduced a new strategy early in 2007, developed in partnership with Iraqi officials, that featured a surge of 21,500 additional U.S. forces in Baghdad, as well as additional troops in the country's western Anbar province.

"I looked at the consequences of stepping back, the consequences not only for Iraq, but the consequences for an important neighborhood for the security of the United States of America," Bush said. "What would the Iranians think about America if we stepped back in the face of this extremist challenge? What would other extremists think? What would al-Qaida be able to do? They'd be able to recruit better and raise more money [with] which to launch their objectives."

Troop deployments were completed in late June, Bush said, and the 160,000 U.S. forces are tasked with supporting Iraqi security forces as they clear neighborhoods of insurgents, establish a continuous presence and work with local leaders to rebuild communities. - More...
Wednesday - July 11, 2207

Alaska: Two Rescued From Small Plane Crash - A Coast Guard HH 60 rescue helicopter from Air Station Kodiak rescued two people from a crashed-landed airplane in the vicinity of King Salmon at 10:21 p.m. Tuesday.

Coast Guard District 17 Command Center received an emergency radio beacon signal at 5:36 p.m. local time and diverted an Air Station Kodiak C-130 aircraft to investigate. The C-130 verified a strong signal approximately 39 miles Southeast of King Salmon. The HH-60 helicopter was dispatched and located the wreckage of a Piper Cub Aircraft and two survivors at 10:21 p.m. - More...
Wednesday - July 11, 2007

Newsmaker Interviews

Bill Steigerwald: The Wall Street Journal's Take on Immigration - For most conservatives and Republicans, The Wall Street Journal long has been a trusted source of political and economic enlightenment. When it comes to immigration policy, however, many conservatives disagree fiercely with The Journal, which strongly supported the immigration reform bill that was killed in the Senate last month. As editorial page editor, Paul Gigot is boss of The Journal's famously persuasive and well-written editorials. I talked to Gigot about immigration -- a problem his paper has argued has been "inflated" -- by telephone on Thursday, July 5, from his office in New York City:

Q: Are you -- editorially speaking -- pleased or displeased that the immigration reform bill died in the Senate?

A: I had problems with the Senate bill. But I think that bringing some rationality to our immigration policy wouldn't be such a bad thing -- particularly if the people who say they want, in the wake of 9/11, to know who is in the country. Then you're going to have to do something to give an incentive to bring those people out of the shadows and make them legal. Because you can shout all you want about amnesty, but if you don't give them that incentive, they are going to stay where they are and they're not going to become legal. The people who killed the immigration bill are going to have to live with the status quo and I hope they like it.

Q: What aspect of the bill was the least tolerable to The Journal?

A: I don't recall all the details ... but one thing that we didn't like was the way the guest-worker program turned out to be so constricted. I think they cut it in half and then they removed a market escalator. The whole point of a guest-worker program is to basically allow the labor force to move up or down with labor demand, so that if there are a lot of jobs waiting to be filled, people will come over, fill them and then go back. If you only have a cap of 250,000 or something, it's inadequate.

It would have bureaucratized things and made it more complicated for businesses. I also thought that the part with dealing with high-tech immigrants was inadequate. There just weren't enough slots there. And some of the enforcement stuff probably went overboard. I wouldn't have liked that sort of thing.

From a policy point of view, I'm not all that upset that it failed. There could have been worse outcomes. You could have foreseen a worse bill. Also, we weren't really demanding reform. In an odd kind of way, the people who most want to do something about immigration are those who ended up killing the bill. They were the ones who made a big thing out of it and have been trying to make a big issue of immigration for years.

And yet when politicians finally made an effort to do so -- including some very conservative politicians like Jon Kyl of Arizona -- they turned against it, largely on this question of amnesty, which I think is mostly a phony issue because there are 12 million people -- maybe 11 million, maybe 10 million, maybe 14 million, I don't know -- who are illegal. They're here. And we're not going to deport them. And we're not going to round them up. So I guess if you want to pin a defeat on Bush and do it around the amnesty slogan and feel good about yourself, fine. But I'm not sure what they accomplished. - More...
Wednesday - July 11, 2007




Viewpoints
Opinions/Letters
Basic Rules

On the passing of Bill Thomas Sr. By John M Derderian - Wednesday PM
FRIEND OR FOE TO JEWELERS By Charles Edwardson - Wednesday PM
Let's Start a Clean Air Initiative in Ketchikan By Samuel Bergeron - Wednesday PM
Ketchikan and Gravina By Jessie Ballowe- Wednesday PM
Good World Citizens Protecting Our Home By Bob Harmon - Wednesday PM
Smoking & Batting Cages By Mark Smeltzer - Wednesday PM
Smoking ban good for Ireland? By Guy Menge - Wednesday PM
Petition Process By Chris Elliott - Tuesday
Choose No Bridge By Don Hoff Jr. - Tuesday
Smoking and Batting Cages By Tony Gwynn - Tuesday
Smoking Ban By Wendy Romano - Tuesday
Smoking By Don Dilleshaw - Tuesday
Ban on smoking By Marshall Kelly - Tuesday
The great pronouncer letter By Tom Ferry - Tuesday
Illegal immigrants By Valerie Cooper - Tuesday
Container Fee By Jerilyn Lester - Tuesday
Our Kindergarten Congress By Mark Neckameyer - Tuesday
Smoking Ban? By Anita Hales - Tuesday
Smoking in restaurants By Randy M. Lake - Tuesday
Re. An Immigrants View of America By Ken Bylund - Thursday PM
Great Paintball Tournament! (we missed you) By Bobbie McCreary - Thursday PM
Thank you CHARR By Melissa O'Bryan - Thursday PM
Gravina Road Project By Don Hoff Jr. - Thursday PM
North Area Fireworks By Kimberly Rice - Thursday PM
Smoking in restaurants By Linda Beaupre - Thursday PM
To smoke or not? By Joey Tillson - Thursday PM
Smoking in restaurants By Randy M. Lake - Thursday PM
Independence Day By Gov. Sarah Palin - Wednesday PM
Gravina Road project By Malcom Menzies - Wednesday PM
Aleut Internment at Ward Lake Ketchikan By Janice Jackson - Wednesday
The Gravina Saga and Some Responses By Gregory Vickrey - Wednesday PM
Gravina Road Cost By Tia Wilhelm - Wednesday PM
Take Me Out to the Ball Game By Rhonda Bolling - Wednesday PM
4th of July By Sandra Browne - Wednesday PM
Cuts by Gov. Palin By Frances Natkong - Wednesday PM
Artic Power By Charlotte Tanner - Wednesday PM
Ban on smoking? By Marshall Kelly - Wednesday PM
Smoking in restaurants By Cindy Inouye - Wednesday PM
Smoking in public By Randy M. Lake - Wednesday PM
Hypocritical Political Statements About Bush's Scooter Libby Commutation. By Mark Neckameyer - Wednesday PM
More Letters/Viewpoints
Webmail your letter or
Email Your Letter To: editor@sitnews.us

Ketchikan

Ketchikan Police Report
AK Troopers Daily Dispatch
Today's Forecast
Satellite
Today's Weather Images
Marine Forecasts
Ketchikan Weather Data
Current AK Weather Map

CLASSIFIEDS

Publish ad
Please select the proper category before posting.




CLASSIFIEDS' CATEGORIES

Announcements and
Help Wanted
For Sale / Free Stuff
Garage Sales
Homes / Apts/ Property
Pets
Wanted
Lost & Found
Local Services
Publish your ad

More Front Page Archives

Columns - Commentary

Steve Brewer: The latest great advertising lie -- easy to open - Is there any greater lie in American marketing than "easy to open"?

Products today are tamperproof, childproof, moisture-resistant, safety-wrapped and vacuum-sealed, but easy to open they're not.

Many of the foods we eat are sealed so tightly, you could starve to death before you get them open. Every time I wrestle with a bottle of medicine, I think how it's a good thing my life's not depending on an emergency dose. Opening over-the-counter remedies requires scissors, a sharp knife and manual dexterity, and that's just the box. To free one of the individually entombed "caplets," you might need a small explosive.

How many minutes out of the average day do we spend trying to open packages? How much American productivity goes down the tubes while workers search for box cutters or letter openers? How much heartburn is caused daily by the phrase "Open Other End"? - More...
Thursday - July 12, 2007

Michael Reagan: A Culture War of Words - If anybody doubts America is engaged in a culture war and losing it they need only to take a look at the series of concerts promoting Al Gore's global warming hoax last weekend. They would have learned that the war is being waged in the sewers.

America is facing an army of foul-mouthed, tattooed guttersnipes who have the gall to proclaim they want to save the planet by putting on performances laced with some of the foulest language ever heard from a stage.

As those who made the mistake of watching any of these concerts here or abroad discovered, the enemies of culture are unable to complete a sentence without using the "F" word at least once, along with liberal sprinklings of the "S" word. - More...
Thursday - July 12, 2007

Paul F. Campos: Getting a grip on the subject of terrorism - For nearly six years now we've been hearing from politicians and pundits about how Sept. 11, 2001, "changed everything." One especially unwelcome change wrought by that day has been that, ever since, large numbers of otherwise sane and sensible people continue to utter the most ridiculous things regarding the subject of terrorism.

Consider a column last week by The Washington Post's David Ignatius. Ignatius wonders how the nation would react to a future terrorist attack. "Would the country come together to combat its adversaries," he asks, "or would it pull farther apart?"

Ignatius notes that liberals would blame the Bush administration for needlessly inflaming Muslim anti-Americanism by bungling the invasion of Iraq, while conservatives would blame liberals for weakening the nation's anti-terrorism defenses, by insisting that, for example, laws requiring warrants for wiretaps and forbidding torture be obeyed.- More...
Thursday - July 12, 2007

Reg Henry: Have we got a deal for you to stay the course - At Freedom Motors, the place to go for pre-owned vehicles (or used cars, in the old-fashioned manner of speaking), the salesmen are busy dealing with customers who ask why the Iraq Touring Convertible sold in 2003 has turned out to be such a dangerous and unreliable vehicle.

The salesmen are exasperated by these pesky customers and their complaints. They can't understand why they are making such a big deal just because most of the claims about this jalopy have turned out to be completely untrue.

Heck, don't the customers appreciate clever salesmanship and what that entails? Liberties were taken at the point of sale, sure, wild misrepresentations were made perhaps, but so what? - More...
Thursday - July 12, 2007

Jay Ambrose: Bad luck, but experienced - Rudolph Giuliani has been bad luck personified lately, not unlike Joe Btfsplk, the character in Al Capp's "Li'l Abner" cartoon strip that would walk around with a dark cloud hovering overhead. Get near old Joe and wham: You'd be hurt, he'd be embarrassed and you'd know ever after to avoid him.

The latest wham for Giuliani is the news that his Southern campaign chairman, David Vitter, the first Louisiana Republican elected to the Senate in something like 130 years, is also among the first to have his name revealed as having done business with the so-called "D.C. Madam." This is a woman accused of running a Washington prostitution ring. She has a long list of clientele phone numbers, and Vitter's is one of them. - More...
Thursday - July 12, 2007

Dale McFeatters: More would come if we let them in - It's no secret that foreign travel to the United States has fallen off dramatically since 9/11. The number of visitors from countries outside of Canada and Mexico is down 17 percent while travel worldwide is up 20 percent. Visitors from Japan are down 27 percent.

The result is we're losing out on billions of dollars in tourism and business travel. One study puts the loss since 2000 at $116 billion in visitor spending and taxes and 200,000 jobs.

To remedy this, the Senate Commerce Committee has approved a bill that the Associated Press says would establish a nonprofit public-private corporation to promote travel to the United States and create an office in the Commerce Department to simplify the visa process. - More...
Thursday - July 12, 2007

---

E-mail your news tips, news
releases & photos to:
editor@sitnews.us

SitNews
Stories in the News
©1999 - 2007
Ketchikan, Alaska

M.C. Kauffman, Webmaster/Editor
webmaster@sitnews.us

In Memory of SitNews's first editor,
Dick Kauffman
1932-2007

Locally owned & operated.
Online since 1999

Articles & photographs that appear in SitNews are protected by copyright and may not be reprinted or distributed without written permission from and payment of required fees to the proper sources.