Contact


Webmail Letters


News Tips


Search Sitnews


Copyright Info


Archives
Today's News


Alaska & Ketchikan


Top Stories


U.S. News


U.S. Politics


Stock Watch


Personal Finance


Science News


US Education News


Parenting News


Seniors News


Medical News


Health News


Fitness


Offbeat News


Online Auction News


Today In History


Product Recalls


Obituaries
Quick News Search


Alaska


Ketchikan


SE Alaska


Alaska News Links
Columns - Articles


Dave Kiffer


Arts & Entertainment


Parnassus Reviews


Jason Love


Fish Factor


Bob Ciminel


Chemical Eye On...


Rob Holston


More Columnists
Ketchikan


Our Troops
Historical Ketchikan


June Allen


Dave Kiffer


Louise B. Harrington
Recognition


Match of the Month


Asset Builders
Kid's Corner


Bob Morgan
Ketchikan Arts & Events


Ketchikan Museums


KTN Public Libraryt


Parks & Recreation


Chamber
Lifestyles


Home & Garden


Food & Drink


Arts & Culture


Book Reviews


Movie Reviews


Celebrity Gossip
On the Web


Cool Sites


Webmaster Tips


Virus Warnings
Sports


Ketchikan Links


Top Sports News
Public Records


FAA Accident Reports


NTSB Accident Reports


Court Calendar


Court Records Search


Wanted: Absconders


Sex Offender Reg.


Public Notices
Weather, Webcams


Today's Forecast


KTN Weather Data


AK Weather Map


Ketchikan Webcam


SE AK Webcams


Alaska Webcams


AK Earthquakes


Earthquakes
TV Guide


Ketchikan
Ketchikan Phone Book


Yellow Pages


White Pages
Employment


Employment
Government Links


Local Government


State & National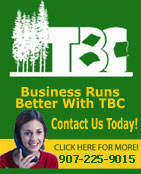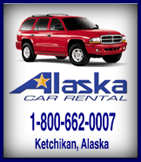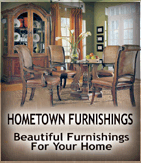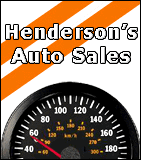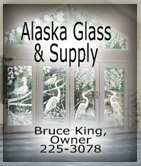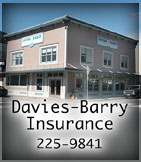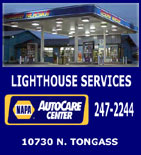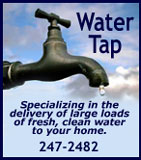 Please call early, don't wait until you run out of water.
Get on our delivery list.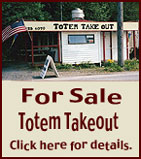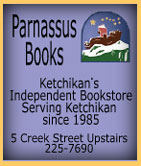 Wednesday
June 27, 2007

Ward Cove Bear
This black bear almost apprears to be admiring its reflection.
Front Page Photo by Jim Lewis

Ketchikan: House Votes To End Tongass Road Subsidy By M.C. KAUFFMAN - An amendment to the FY 2007 Interior Appropriations bill that would prohibit the use of funds for road building for the purposes of timber harvesting in the Tongass National Forest in Alaska, was offered on the U.S. House of Representatives floor Tuesday evening and was passed by the House with a vote of 283 to 145.

Rep. Don Young (R-AK), Ranking Member on the U.S. House Committee on Natural Resources, said the Andrews/Chabot amendment passed Tuesday ignores local decision making, creating a one size fits all approach for the Tongass National Forest without consideration of the needs of the forest and the communities that rely on the forest.

In urging his colleagues to vote no on the amendment Tuesday evening Young said, "Let's be clear about one thing here. This amendment is not about fiscal responsibility. It is a give-away to radical environmental groups who want to treat the Tongass and all of Southeast Alaska as their taxpayer subsidized playground."

Locally, the Ketchikan-based Tongass Conservation Society was pleased with the vote said its Executive Director Gregory Vickrey. He said they were appreciative of the strong bipartisan efforts in the House of Representatives and the dedicated work of countless folks and businesses in Southeast Alaska and nationwide, for the vote to end taxpayer subsidies of logging roads in the Tongass National Forest.

The amendment to the Interior Appropriations bill, sponsored by Republican Representative Steve Chabot of Ohio and Democrat Robert Andrews of New Jersey, won by a count of 283 to 145 and was supported by a broad coalition of local Ketchikan businesses, citizens, and conservation groups said Vickrey.

"This is a clear and major step towards conserving this incredible rainforest and preserving the benefits it provides to the quality of life for us that live here as well as a step towards the multiple use mandate the Forest Service is required by law to subscribe to," says Gregory Vickrey of the Tongass Conservation Society. "Businesses that depend on the Tongass related to tourism, commercial and sport fishing, and sport hunting won today. Customary and traditional users won today. Taxpayers won today. All of us who enjoy this great ecosystem won today."

However Young disagrees that the taxpayers are the winners. He said on the House Floor, "The job-killing Andrews/Chabot amendment is not about protecting taxpayers. It's about fooling them. It's about forcing my constituents out of work and removing people from the Tongass so the environmentalists have a 17 million-acre, taxpayer subsidized playground for themselves."

Speaking against the passage of the Andrews/Chabot amendment Tuesday, Rep. Young said, "The problem with the timber harvest program is that environmental groups have purposefully driven up the costs of managing it by filing multiple, frivolous lawsuits and appeals. Now that they have successfully created the problem, they're offering a solution: target a Member of Congress unfamiliar with Alaska and the Tongass; express concern that the Tongass timber program has become uneconomical and should not be funded by the taxpayer; request that they offer an amendment; threaten Members with a negative score on their annual report cards for failing to support the amendment." - More...
Wednesday - June 27, 2007

Ketchikan: Voetberg Named New Public Works Director of Skagit County - Skagit County Administrator Gary Rowe announced Monday the hiring of Jim Voetberg of Ketchikan as the new Skagit County Public Works Director. Voetberg is currently the Public Works Director for the Ketchikan Gateway Borough.

"We are excited to bring Jim on board," said Rowe. "We had an excellent slate of candidates for this position. Our commissioners and myself feel he is the best qualified."

Voetberg, is a registered civil engineer in Alaska and Washington State and holds a Bachelor of Science degree from Oregon State University in Civil/Forestry Engineering. Prior to serving as Public Works Director in the Ketchikan Gateway Bureau, he was Assistant City Manager for the City of Ketchikan. His resume also includes experience as a project and staff engineer in the private sector. - More...
Wednesday - June 27, 2007

Alaska: Senior Benefits Revived in Record Short Session - The Alaska Legislature met in a brief special session Tuesday in Anchorage to reconfirm the state's commitment to elderly, low income residents by passing legislation that extends the former SeniorCare program, increases benefits based on a recipient's income level, and renames the program. The monthly cash benefit program has been in some doubt since mid-May, when no bill passed during the regular session to either extend the sunset date on SeniorCare, or replace the program, leaving many seniors worried. Approximately 7,000 low income Alaskans receive the monthly stipend.

The bill passed Tuesday adopts a sliding scale of benefits relative to the applicant's income level, rather than keeping the benefit at $120 per month, as the former SeniorCare program did. In this version, an individual's household income that does not exceed 75 percent of the poverty level (federal poverty guideline, or FPG) would receive $250 per month; at 75-100 percent of FPG they would receive $175; and 100-175 percent of FPG would receive $125 per month. SB 4 does not include any asset limitation. It also ends the prescription drug benefit of SeniorCare, and would serve an estimated 8,800 seniors. Projected cost of the new program is $19.4 million annually. - More...
Wednesday - June 27, 2007

Alaska: Resident Hire Law Renewed - The Alaska Department of Labor and Workforce Development has renewed the resident hire determination applicable to publicly funded state construction projects.

Alaska resident hire requirements apply to occupational categories with relatively high resident unemployment rates. Under this provision, the commissioner of the Department of Labor has statutory authority to enforce a 90-percent Alaska resident hire for designated job classifications on certain public works contracts throughout the state.

Based on an analysis of the most recent employment data available, the Department of Labor has determined that an Alaska resident hiring preference shall apply in 21 out of 22 potential occupational categories. This number represents a net increase of five occupational categories over the Department of Labor's last determination, which was made in 2005. - More...
Wednesday - June 27, 2007

Alaska: Ordeal at sea 'was just a wet hell' By MEGAN HOLLAND - Dale Pruitt was soaked and frozen and clinging to the hull of the capsized commercial salmon boat two miles off the Alaska Peninsula.

The 56-foot seiner had been knocked over in roaring seas just before dusk. Water temperature was 48 degrees. As Pruitt, barefoot and wearing only a T-shirt and shorts, held onto the slippery hull, it started to sink beneath him.

Pruitt, 47, a commercial fisherman since he was 13, thought about his two teenage children and niece floating away in the waters around him. After 30 years of going to sea, from Russia to Ketchikan, Alaska, he didn't allow himself any fatal thoughts. He saw a box with the life raft in it among the debris from the boat.

"We were in trouble," he said. "I knew the only chances of survival were to get in that raft."

Pruitt and the teens survived the sinking of the Magnum and 62 hours floating in a life raft across Shelikof Strait before another boat spotted them.

Pruitt, his 18-year-old son, Mitchell, 15-year-old daughter, Calista, and 18-year-old niece, Cally, survived by luck and, they think, an unwavering belief that someone was going to rescue them.

As 5-foot waves crashed over them in the small, crowded life raft, about the size of a tent, they kept conversations going, sang songs and talked about what they were going to do when they got back home.

The family recounted their experience by phone Monday from their home in Kodiak, where the Magnum was originally headed.

Theirs was a family commercial-fishing operation. Mitchell had been fishing with his dad for a half-dozen years already, Calista for at least two.

The family had just fished for red salmon. The boat trip back home was supposed to be a 15-hour ride across Shelikof Strait and around the coast of Kodiak Island. They were carrying a light load of 10,000 pounds, or roughly $10,000 worth of fish.

They were two hours into the trip Wednesday night when something went wrong.

"The weather changed so fast," Mitchell recalled.

Winds whipped at 60 mph, with seas sloshing 15-foot waves. Dale tried to turn the boat back to land, but something was wrong with it; it was rolling violently from port to starboard.

He believes water leaked in somehow.

The boat listed 40 degrees.

Dale told the kids to get their survival suits on and get out of the cabin. He got on the radio and started calling mayday. Dale never had time to put on his survival suit, which he had in his hand at one point but lost in the chaos. - More...
Wednesday - June 27, 2007

Icy Bay glaciers get up and go
The terminus of Tsaa Glacier in June 2007 after a recent advance of the glacier. Note the position of the large waterfall. The glacier advanced about one-third of a mile sometime between August 2006 and June 2007.
Photo by Chris Larsen, Geophysical Institute, UAF

Alaska: Icy Bay glaciers get up and go By NED ROZELL - Until this spring, pilot Paul Claus would land a Supercub on a gravel bar in Icy Bay to give people an up-close look at a calving glacier. This year he can't land there because a glacier has rumbled over the gravel bar. The main glaciers in Icy Bay crept forward up to one-third of a mile sometime between August 2006 and June 2007.

"At least three glaciers in the same bay have advanced in one year," said Chris Larsen, a scientist at the Geophysical Institute at the University of Alaska Fairbanks, studying the ever-changing landscape of the area. "To have them advance right now is kind of weird."

Icy Bay, located just west of Malaspina Glacier on Alaska's dynamic southern coast, is like a smaller version of Glacier Bay. Like Glacier Bay, Icy Bay didn't exist when captain George Vancouver sailed past in the late 1700s. Vancouver's ship artist painted a portrait of an ice wall where the mouth of the bay is currently. - More...
Wednesday - June 27, 2007

Ketchikan: Anderes Oil Takes 2nd Place in Playoffs; Plays FSA Thursday By ASHLEY DEBOER - Anderes Oil and Tongass were tied for 3rd place in the Ketchikan Little League Major League Playoffs when the teams met Tuesday - the game that would determine which team would claim 2nd place and play FSA Thursday.

During Tuesday's game, Anderes Oil and Tongass were close the first five innings however at the top of the last inning, Tongass was up to bat and took the lead, 8 - 6.

It's all or nothing when Anderes Oil is up to bat. Two AO runners come in bringing the game to a tie. With Isaiah Novales on 3rd base and Joe Berry on 1st base, the crowd is tense. With two outs, the last batter up for Anderes Oil is Craig DeBoer. The pressure was on. Pitch one, DeBoer hits a foul ball. With the next pitch, DeBoer hits the ball and Novales runs home bringing the score to 9- 8, claiming a win for Anderes Oil. - More...
Wednesday - June 27, 2007




Viewpoints
Opinions/Letters
Basic Rules

Poof! You're a Jewelry Store! By Chris Elliott - Wednesday PM
Reporting All Contributions More Important than Their Sources By Rep. Bob Roses - Wednesday PM
Unopposed Invasion of the USA By Ken Bylund - Wednesday PM
Water By Penny Eubanks- Wednesday PM
Bong Hits 4 the Supreme Court By Paul Hovik - Wednesday PM
Equality in punishments By Penny Eubanks - Wednesday PM
Gravina Clean Up By Jerry Cegelske - Wednesday PM
Gravina highway By Laine Chanteloup - Wednesday PM
Airport access & accommodations By Roberts McRoberts - Wednesday PM
BUSH BILL-SIGNING STATEMENTS By Paul G. Jaehnert - Wednesday PM
It's working! July 4th Paintball Tournament By Bobbie McCreary - Wednesday PM
Ethics codes are there for a good reason By Andy Rauwolf - Monday PM
Aleut internment camp at Ward Lake By Cherry Rice - Monday PM
Gravina Island issues By Laine Chanteloup - Monday PM
Bolling for Taking Mine By Chris Elliott - Monday PM
Bridges & Roads By LeiLani Lake - Monday PM
Airport Insanity By Mark Steiner - Monday PM
As Ketchikan Turns, So does our Life By Don Hoff Jr. - Saturday
Ship's exaust By Anita Hales - Saturday
Ketchikan Airport Insanity By Laurie Price - Saturday
If you are interested in taking back our town... By Walt Bolling - Thursday
Ketchikan folks are amazing By Sheryl Howe - Thursday
AMNESTY in disguise By Byron Whitesides - Thursday
Muslims "Kill Rushdie!" chant is the crux of the problem! By Mark Neckameyer - Thursday
More Letters/Viewpoints
Webmail your letter or
Email Your Letter To: editor@sitnews.us

Ketchikan

Ketchikan Police Report
AK Troopers Daily Dispatch
Today's Forecast
Satellite
Today's Weather Images
Marine Forecasts
Ketchikan Weather Data
Current AK Weather Map

CLASSIFIEDS

Publish ad
Please select the proper category before posting.




CLASSIFIEDS' CATEGORIES

Announcements and
Help Wanted
For Sale / Free Stuff
Garage Sales
Homes / Apts/ Property
Pets
Wanted
Lost & Found
Local Services
Publish your ad

More Front Page Archives

Columns - Commentary

Dave Kiffer: Beware: Dangerous Curves Ahead! - Marriage is an interesting institution.

And I mean that in the Chinese way of "cursing" someone by saying "may you live in interesting times."

We had a perfect example of just how "interesting" recently out on North Tongass.

A few days ago, there was a traffic accident involving a single motorcycle near the Ward Cove Bridge.

I will quote directly from the Alaska troopers police report.

"On 06-21-2007 AST along with the North Tongass Fire Department responded to a report of a single vehicle motorcycle collision near the Ward Cove bridge. Investigation at the scene showed a 57 year old Canadian resident lost control of the 2005 Harley Davidson he was operating while negotiating the curve. He was traveling north bound and was carrying his wife as a passenger. According to the driver, he could not get the motorcycle to respond while cornering due to his wife leaning in the wrong direction. The motorcycle left the roadway on the north bound side and traveled 77 feet along the shoulder before coming to rest in the ditch. The passenger was transported to KGH via ambulance with an injured leg and other cuts and bruises. No citations were issued."

One thing not noted in the police report was the fact that the couple had reportedly not ridden a motorcycle together for some 30 years. I guess now we can see why. - More...
Tuesday AM - June 26, 2007

Jason Love: Jury Duty - I always thought jury duty was something you could politely decline. Like fruitcake.

But recently, being summoned, I discovered that "jury service is not voluntary but a civic duty imposed upon all citizens pursuant to civil code section 204."

Desperate, I called my shrink for a note.

"It's jury duty, Jason. You can't plea insanity."

Pursuant to civil code section 204, I called the court and requested a one-time postponement, which the county clerk took personally.

"You're not happy with the date, Mr. Love? Well, when would this be convenient?"

"How about never. Does never work for you?" - More...
Tuesday AM - June 26, 2007

Dale McFeatters: Bong hits for the First Amendment - In 1969, the Supreme Court ruled that students do not "shed their constitutional rights to freedom of speech or expression at the schoolhouse gate." It was a good ruling with exceptions that allowed school officials to bar speech that advocated dangerous or illegal conduct or was substantially disruptive.

The Roberts Supreme Court has expanded schools' powers to regulate speech in a case in which the speech in question was described as "cryptic," by Chief Justice John Roberts in the majority, and as "nonsense," Justice John Paul Stevens dissenting. A more rugged description would be just stupid.

The phrase was the now infamous "BONG HiTS 4 JESUS," words now enshrined in First Amendment lore. It was written on a 14-foot banner that Alaska high-school student Joseph Frederick unfurled as the Olympic Torch Relay was coming through Juneau.

Frederick was not on school property -- he was on a sidewalk opposite his school -- but the presence of the students along the relay route was school-sponsored and -supervised. Frederick said he displayed the banner, whose inscription even he found meaningless, solely to get on television. - More...
Tuesday AM - June 26, 2007

---

E-mail your news tips, news
releases & photos to:
editor@sitnews.us

Locally owned & operated.
Online since 1999

SitNews
Stories in the News ©1999 - 2007
Ketchikan, Alaska

M.C. Kauffman,
Webmaster/Editor
webmaster@sitnews.us

In Memory of
SitNews's first editor,
Dick Kauffman
1932-2007

Articles & photographs that appear in SitNews are protected by copyright and may not be reprinted or distributed without written permission from and payment of required fees to the proper sources.