Contact


News Tips


Viewpoints


Search Sitnews


Copyright Info


Archives
Today's News


Alaska & Ketchikan


Top Stories


U.S. News


U.S. Politics


Stock Watch


Personal Finance


Science News


US Education News


Parenting News


Seniors News


Medical News


Health News


Fitness


Offbeat News


Online Auction News


Today In History


Product Recalls


Obituaries
Quick News Search


Alaska


Ketchikan


SE Alaska


Alaska News Links
Columns - Articles


Dave Kiffer


Arts & Entertainment


Parnassus Reviews


Jason Love


Fish Factor


Bob Ciminel


Chemical Eye On...


Rob Holston


More Columnists
Ketchikan


Our Troops
Historical Ketchikan


June Allen


Dave Kiffer


Louise B. Harrington
Recognition


Match of the Month


Asset Builders
Kid's Corner


Bob Morgan
Ketchikan Arts & Events


Ketchikan Museums


KTN Public Libraryt


Parks & Recreation


Chamber
Lifestyles


Home & Garden


Food & Drink


Arts & Culture


Book Reviews


Movie Reviews


Celebrity Gossip
On the Web


Cool Sites


Webmaster Tips


Virus Warnings
Sports


Ketchikan Links


Top Sports News
Public Records


FAA Accident Reports


NTSB Accident Reports


Court Calendar


Court Records Search


Wanted: Absconders


Sex Offender Reg.


Public Notices
Weather, Webcams


Today's Forecast


KTN Weather Data


AK Weather Map


Ketchikan Webcam


SE AK Webcams


Alaska Webcams


AK Earthquakes


Earthquakes
TV Guide


Ketchikan
Ketchikan Phone Book


Yellow Pages


White Pages
Employment


Employment
Government Links


Local Government


State & National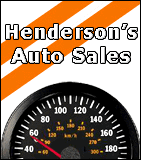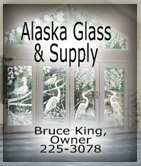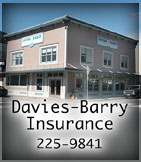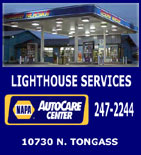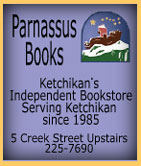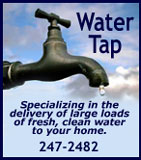 For Sale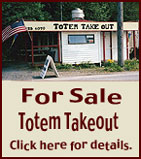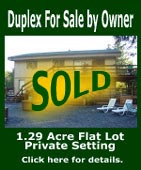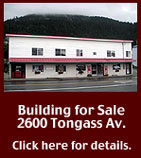 Monday
June 04, 2007

Mountain Point Shorebird: Dunlin
Front Page Photo by Jim Lewis

Southeast Alaska: Agreement Reached on Tongass National Forest Timber Sales Lawsuits - The District Court approved a comprehensive settlement agreement between mill owners, the Forest Service, the state, and conservation groups on May 30th. The settlement addresses a series of lawsuits concerning timber sales on the Tongass National Forest, and is effective until the Forest completes its amendment of the 1997 Forest Plan.

Under the terms of the agreement, the Forest Service will withdraw Records of Decision for nine Environmental Impact Statements that allow timber sales in inventoried roadless areas. In return, plaintiffs will withdraw litigation on several purchased sales.

Viking Lumber
Craig, Alaska

The terms of the agreement provide enough timber to keep hundreds of people employed in the industry throughout Southeast Alaska until the Forest Plan Amendment is completed and implementation begun. "We're happy to be able to keep working," Viking Lumber owner Kirk Dahlstrom said. "Our existing wood products industry is dependent on timber from the National Forest, so it's great to have some wood available for the next year or more." Viking Lumber is located near the town of Craig on Prince of Wales Island approximately 75 miles west of Ketchikan

"This settlement is very practical. For the duration of the agreement, it safeguards important community use areas and wildlife habitat-the places most important for hunting, fishing, wildlife, customary and traditional gathering, recreation, and tourism on the Tongass-while ensuring local mills have the timber they need until the Forest Service completes the forest planning process," said Russell Heath, Executive Director of the Southeast Alaska Conservation Council. Heath acted as spokesperson for the plaintiffs, which include the Organized Village of Kake, Sitka Conservation Society, The Tongass Conservation Society, the National Audubon Society on behalf of Audubon Alaska, the Natural Resources Defense Council, The Wilderness Society, and the Center for Biological Diversity.

Several parties to the agreement are members of a group called the Tongass Futures Roundtable (www.tongassfutures.net), a forum designed to help diverse interests find common ground on Southeast Alaska forest issues. Although not all parties to the settlement are members of the Roundtable, ongoing Roundtable meetings have allowed key parties to dialogue on controversial topics and begin to work on solutions.

"The settlement is a temporary solution to keep all parties working together in good faith as we develop the new Forest Plan Record of Decision," said Forrest Cole, Forest Supervisor for the Tongass National Forest. - More....
Monday - June 04, 2007

Southeast Alaska: Guided sport halibut fishing regulations for SE Alaska published - NOAA Fisheries issued new regulations Friday for guided sport halibut fishing in Southeast Alaska (Area 2C).

"The new regulations keep the current sport fishing bag limit of two halibut per day but require that, if two fish are taken, at least one of them is no more than 32 inches long," said Doug Mecum, Acting Administrator for NOAA's Alaska Region. "Enforcement officers must be able to accurately measure the fish. It can be filleted, but the entire carcass, with the head and tail as a single piece, must be retained onboard until all the fillets are offloaded."

The new regulations apply only to halibut harvested by anglers fishing from a vessel with a hired operator in International Pacific Halibut Commission Area 2C. The complete new regulations will be published in the Federal Register on June 4, 2007 and posted at www.fakr.noaa.gov.

The new regulations, effective June 1, 2007, are designed to remain in place for the entire sport fishing halibut season, but may be superseded by charter halibut fishing management measures currently being considered by the North Pacific Fishery Management Council. The charter halibut fishing season ends December 31.

The intended effect of the new regulations is a reduction in the number of pounds of halibut harvested by the guided sport charter vessel sector in Area 2C, while minimizing negative impacts on this sector, its sport fishing clients, and the coastal communities that serve as home ports for the fishery. - More...
Monday - June 04, 2007

Alaska: Alaska's elephant stirs strong emotions By GEORGE BRYSON - If there was a meter at the Alaska Zoo that gauged how strongly people feel about the fate of Maggie the elephant --"Should she stay?" or "Should she go? -- you might think it would look like this:

At one end of the scale would be any card-carrying PETA member (or other animal rights activist) who passionately wants to send Maggie to a warmer latitude, preferably an elephant sanctuary in the South -- where the ground is soft and there's room to roam with other elephants.

And at the other end would be 88-year-old zoo founder Sammye Seawell -- who brought Maggie here as an orphaned African elephant 24 years ago this summer.

"Right now I feel very torn," said Seawell, speaking by telephone from her home in Anchorage. "I'm not sure which way is right. And I don't want to be adamant on either side until I make up my own mind."

Part of the argument in favor of relocating Maggie came three years ago in a study commissioned by the zoo, which found that 10 of 11 elephant experts recommended that she be moved to a more suitable facility south of Alaska. The report cited the importance of elephants enjoying the company of other elephants.

Throughout the first half of her life, that wasn't an issue for Maggie. She had Annabelle, the popular adult Asian elephant that provided the initial impetus to create the zoo in the first place (when in 1966, as a yearling, Annabelle arrived in Anchorage as the grand prize in a toilet tissue-selling promotion). - More...
Monday - June 04, 2007

Beach Adventure
A local diver at Buggies Beach diving for star fish, sea cucumbers, crabs and eels showed a crab to Sebastian.
Front Page Photo by Elizabeth E. Harrison

Science - Technology: Global warming could bring more rains By KEAY DAVIDSON - In a report that challenges conventional wisdom, Earth might become much rainier if planetary warming continues unabated, a team of experts on climate change announced.

Over the next 100 years, global rainfall could increase by about 20 percent -- three times as fast as the rate projected previously by global-warming scientists -- if greenhouse gases in the atmosphere continue unabated, said physicist Frank Wentz and colleagues at Remote Sensing Systems in Santa Rosa, Calif. Their report appears in the latest issue of Science Express, an online publication associated with Science magazine.

Their study is not precise enough to forecast how increasing global warming will affect rainfall in specific regions such as California, Wentz said. Still, his team's analysis of 19 years of planetary rainfall and humidity data hints that global warming might portend "a general tendency to make the wetter areas wetter and the drier areas drier - which, when it comes to climate change, is a pretty gloomy scenario," he told The San Francisco Chronicle.

Kelly T. Redmond, deputy director of the Western Regional Climate Center at the Desert Research Institute in Reno, Nev. called the report a very interesting paper.

"It's the kind of subject we need to be investigating," said Redmond, who is not connected with the Santa Rosa team. "It's a very fundamental issue: What is rainfall on Earth going to do (during) climate change?" - More...
Monday - June 04, 2007

Ward Lake: Trumpter Swan
Front Page Photo by Jodi Muzzana

Science - Technology - Searching more powerfully for ET By RYAN SABALOW - The equivalent of 42 giant ears will soon be cupped toward the night-time sky, listening in unison for a distant "hello" from a far away world.

For the last year or so, scientists at the SETI (Search for Extraterrestrial Intelligence) Institute's Hat Creek Radio Observatory, 75 miles east of Redding, Calif. have been installing and fine-tuning a set of 42 radio astronomy dishes.

The scientists have been working frantically to get the dishes ready for the day when they can all work together to listen for an alien radio signal.

That day could come as early as July, when scientists from the University of California at Berkeley are expected to install a device called a "beam former."

The device will effectively turn all 42 dishes into one big dish, making rural Shasta County the site of the world's largest space-scanning radio observatory, said Rick Forster, resident astronomer at the Hat Creek observatory's Allen Telescope Array.

"I don't think there's been a moment in history where people haven't looked up into the night sky and seen how truly massive it is and not wondered if we're the only sentient beings in the universe," Forster said.

Forster has a welcome mat outside his office that invites everyone -- even space aliens -- inside. - More....
Monday - June 04, 2007




Public Notice

City issues RFP for New Library Site - responses due June 15th. Proposal documents are available from the Public Works Director, 2930 Tongass Avenue, Ketchikan, Alaska, and on the City of Ketchikan Web Site (Download the Request for Proposals - PDF)

Three copies of the proposal labeled, "Proposal for Property Acquisition, Contract No. 07-24", are to be submitted by 3:00 p.m., prevailing local time, June 15th, 2007 to the office of: Katherine Suiter, City Clerk City of Ketchikan, 334 Front Street, Ketchikan, Alaska 99901

Public Hearing

A public hearing will be held at the Ted Ferry Civic Center on Thursday, June 7, 2007 from 1:00 PM until 3:00 PM regarding the City of Ketchikan's proposed adoption of the 2006 International Fire Code including state and local amendments. There will also be discussion regarding the proposed revisions to the Ketchikan Municipal Code (KMC), Title 18, "Fire Prevention." Discussions will include: Road Grades and fire department access issues, the installation and maintenance of fire sprinkler systems within the city limits of Ketchikan, and other life safety issues.

Ketchikan

Ketchikan Police Report
AK Troopers Daily Dispatch
Today's Forecast
Satellite
Today's Weather Images
Marine Forecasts
Ketchikan Weather Data
Current AK Weather Map

CLASSIFIEDS

Publish ad
Please select the proper category before posting.




CLASSIFIEDS' CATEGORIES

Announcements and
Help Wanted
For Sale / Free Stuff
Garage Sales
Homes / Apts/ Property
Pets
Wanted
Lost & Found
Local Services
Publish your ad

More Front Page Archives

Viewpoints
Opinions/Letters
Basic Rules

THE BANK(S)? TO NOWHERE By David G. Hanger - The Ketchikan Borough Assembly has entrusted a considerable amount of this community's wealth in the form of the Ward Cove property to Jerry Jenkins and his Renaissance Ketchikan Group (RKG). Once again it is obvious our Borough management did nothing in terms of due diligence. Borough government was completely unaware of Jerry Jenkins's background, and the fact that his last stop in Prospect Heights, Illinois, left that community $15 million poorer, with no completed projects, and with well over $10 million in unpaid bond issues being paid off by the local taxpayers - More...
Monday - June 04, 2007
Clean Up & Poster Contest By Jerry Cegelske - Sunday
Immigration Bill: An Open Letter By Byron Whitesides - Sunday
Borrow and Spend By Robert Rice - Sunday
More Excuses at UAS By Robert D. Warner - Sunday
RE: Top 10 Reasons to Live in KTN By Charlotte Tanner - Sunday
Top Ten Reasons for Someone to live in Ketchikan By Kayleigh Martin - Sunday
Bus #8 Students By Yeda Hicks - Sunday
Gas Prices By Andy Williams - Sunday
Top Ten Reasons To Live In Ketchikan By Loren Stanton - Thursday
Jewelers/Gas By Neil Gray - Thursday
LIMITING PRIVATE BUSINESS IS WRONG AND DETRIMENTAL By Charles Edwardson - Thursday
Congratulations! By Frances C. Natkong - Thursday
Fatal Freedom By Rusty Bongard - Thursday
A Waste Of Time and Money By Ken Levy - Thursday
Something Fishy By Carolyn Cramer - Thursday
THE CON WITHIN THE CON; DON'T SIGN THAT ANTI-JEWELRY STORE PETITION By David G. Hanger - Monday PM
We will do anything for our children EXCEPT... By Al Johnson - Monday PM
Jewelry Ring Conspiracy By Ken Lewis - Monday PM
Downtown business By Marie-Jeanne Cadle - Monday PM
Telling it like it is... By Kelli Murphy Mcloone - Monday PM
Disability access issues By Kevin Gadsey - Monday PM
RE: Newtown gets the shaft By Michelle Rosen - Monday PM
Honor the troops and bring them home By Charlotte Tanner - Monday PM
Gas Prices By Kevin Mackey - Monday PM
Maggie By Jim Burris - Monday PM
Jewelry store ordinance By Jessica Mathews - Monday PM
Fuel prices in Ketchikan By Marlene Thibert - Monday PM
JEWELRY STORE LIMITS By Bill Tatsuda - Saturday PM
Gas Prices By Carol Naranjo - Saturday PM
Newtown Gets the Shaft By Bobbie McCreary - Saturday PM
Honoring Our Nation's Fallen Heroes By Rep. Don Young - Saturday PM
Jewelry store ordinance By Rodney Dial - Saturday PM
Gas Prices....possible solution By Michael Branco - Saturday PM
Memorial Day By Sen. Ted Stevens - Saturday PM
CKF By Chris Elliott - Saturday PM
Jewelry Store Limitations By Neil Gray - Saturday PM
Memorial Day By Anita Hales - Saturday PM
Ketchikan school board has sure deteriorated By Geoff Brandt - Saturday PM
Rainiest cities By Robert Fruehan - Saturday PM
Rainfall in the lower 48 By Melissa O'Bryan - Saturday PM
Wheelchair access By Liz Lybrand - Thursday PM
Superintendent Failed District Report Card By Mike Harpold - Thursday PM
Gravina Clean Up By Jerry Cegelske - Thursday PM
What's up with the gas prices? By Jerilyn Lester - Thursday PM
Newtown gets the shaft By Tom Ferry - Thursday PM
Keep the crap off the highway. By Robert McRoberts - Thursday PM
Maggie By Jennifer O'Connor - Thursday PM
Good Try Mark Neckameyer By Charlotte Tanner - Thursday PM
Rainfall in the lower 48 By Andy Williams - Thursday PM
More Viewpoints/ Letters
Send a Letter to Viewpoints

---

E-mail your news tips, news
releases & photos to:
editor@sitnews.us

M.C. Kauffman, Webmaster/Editor
webmaster@sitnews.us

In Memory of Dick Kauffman
1932-2007

SitNews
Stories in the News
©1999 - 2007
Ketchikan, Alaska

Locally owned & operated.

Online since 1999

Articles & photographs that appear in SitNews are protected by copyright and may not be reprinted or distributed without written permission from and payment of required fees to the proper sources.