Contact


News Tips


Viewpoints


Search Sitnews


Copyright Info


Archives
Today's News


Alaska & Ketchikan


Top Stories


U.S. News


U.S. Politics


Stock Watch


Personal Finance


Science News


US Education News


Parenting News


Seniors News


Medical News


Health News


Fitness


Offbeat News


Online Auction News


Today In History


Product Recalls


Obituaries
Quick News Search


Alaska


Ketchikan


SE Alaska


Alaska News Links
Columns - Articles


Dave Kiffer


Arts & Entertainment


Parnassus Reviews


Jason Love


Fish Factor


Bob Ciminel


Chemical Eye On...


Rob Holston


More Columnists
Ketchikan


Our Troops
Historical Ketchikan


June Allen


Dave Kiffer


Louise B. Harrington
Recognition


Match of the Month


Asset Builders
Kid's Corner


Bob Morgan
Ketchikan Arts & Events


Arts This Week


Ketchikan Museums


KTN Public Library


Friday Night Insight


Parks & Recreation


Chamber
Lifestyles


Home & Garden


Food & Drink


Arts & Culture


Book Reviews


Movie Reviews


Celebrity Gossip
On the Web


Cool Sites


Webmaster Tips


Virus Warnings
Sports


Ketchikan Links


Top Sports News
Public Records


FAA Accident Reports


NTSB Accident Reports


Court Calendar


Court Records Search


Wanted: Absconders


Sex Offender Reg.


Public Notices
Weather, Webcams


Today's Forecast


KTN Weather Data


AK Weather Map


Ketchikan Webcam


SE AK Webcams


Alaska Webcams


AK Earthquakes


Earthquakes
TV Guide


Ketchikan
Ketchikan Phone Book


Yellow Pages


White Pages
Employment


Employment
Government Links


Local Government


State & National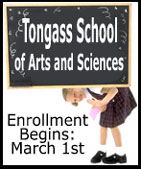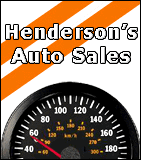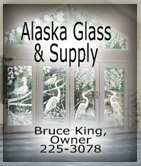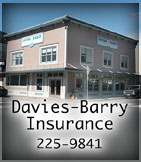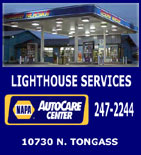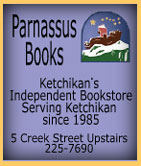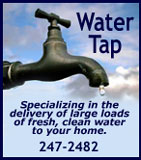 For Sale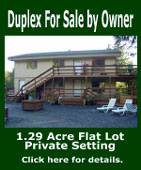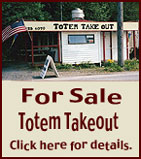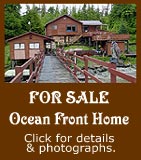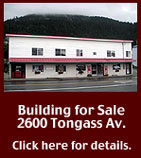 Wednesday
May 09, 2007

Sunset Over Channel Island Monday
Front Page Photo by Bob Jackson ©2007

Ketchikan: Senate Finance Committee Passes Capital Budget; District 1 receives over $15 million in capital appropriations - After passage of the FY08 Capital Budget, Senate Bill 53 by the Senate Finance Committee today, Senator Bert Stedman who represents District 1 said, "I have been working hard with my colleagues in both the House and Senate to ensure an equitable capital budget that improves the infrastructure and economy throughout the whole state. I think we have accomplished both these goals."

As co-chair of the Senate Finance Committee, Senator Stedman is responsible for writing the capital budget, which finances such important items as transportation infrastructure, recreational facility improvements, and emergency and health services infrastructure.

The capital budget this year includes large projects such as full funding for the Swan Lake-Lake Tyee Intertie, a replacement for the Ketchikan Airport Ferry, and water treatment facility upgrades. It also includes many smaller, but equally important projects like an access road for senior housing, funds for a new South Tongass Fire Station, and improvements to the Refuge Cove recreational facilities.

"The Capital Budget is an opportunity to improve both the economy and our way of life in Southern Southeast," said Stedman. "Fully funding the Swan Lake-Lake Tyee Intertie was perhaps the most important item in the capital budget this year for both Ketchikan and Southeast as a whole. Completion of the intertie will bring clean, reliable, and plentiful power to Ketchikan and brings the planned region-wide power grid, so vital to Southeast's future economy, one giant step closer to reality." - More...
Wednesday - May 09, 2007

Alaska: Governor Palin Pleased With Point Thomson Court Ruling - Alaska Governor Sarah Palin is pleased with the Superior Court ruling released earlier today that moves Point Thomson closer to development.

Today, State of Alaska Superior Court Judge Peter A. Michalski dismissed with prejudice the lawsuit that ExxonMobil filed against the state, asking for damages for the state's decision to terminate the Point Thomson Unit. This ruling brings the state one step closer in its effort to bring this valuable resource into production. The judge's ruling precludes ExxonMobil from suing the state to recover damages for its decision to terminate the Point Thomson Unit. - More...
Wednesday PM - May 09, 2007

Alaska: ADF&G Seeks Comment on Draft Management Plan for McNeil Refuge and Sanctuary - The Alaska Department of Fish and Game (ADF&G) seeks public comment on a McNeil River State Game Refuge and State Game Sanctuary draft revised management plan and on proposed regulations. The management plan and regulations are used by department staff to authorize appropriate activities through Special Area Permits.

The draft plan presents management goals for the refuge and sanctuary and identifies policies to be used in determining which proposed activities are compatible with the protection of fish and wildlife, their habitats and public use of the refuge and sanctuary. Proposed policies address such issues as access and use, commercial facilities and mining. - More....
Wednesday - May 09, 2007

Ketchikan: Ketchikan Is StepPing Up to save babies - WalkAmerica, the walk to save babiessm, is taking place on May 5th starting at Alaskan And Proud. WalkAmerica supports the March of Dimes fight to save babies from premature birth ­ the leading killer of newborns ­ and from other serious threats to infant health.

"The babies in Ketchikan need our help," said Chris Ruecker, 2007 WalkAmerica Chair. "By being a part of WalkAmerica, we can help save babies and give hope to families. We can help give all babies the gift of a healthy start," he added. Last year, Ketchikan's Walk America event garnered more than $30,000.00 for the March of Dimes, the highest per capita donation rate of any walk of all of the communities that participate in America.

More than half a million babies are born too soon every year. Many die. More than 120,000 babies are born with serious birth defects that can mean a lifetime disability.

That's why WalkAmerica has been the country's best-loved walking event since its beginnings in 1970. As the first national walk, it has become the March of Dimes largest fundraiser. To date WalkAmerica has raised more than $1.7 billion takes place in 1,100 communities in all 50 states, the District of Columbia and Puerto Rico. Now in its 37th year, WalkAmerica is expected to draw 1 million walkers. Overall, more than 7 million men, women and children will participate as sponsors, volunteers and walkers this year.

" Our goal this year is to beat the generous level ofdonations from last year" said Chris Ruecker of KTKN and Gateway Country. "Join me and the millions of compassionate people across the country who support WalkAmerica every year." - More...
Wednesday PM - May 09, 2007

Ketechikan: THE 2007 JERRY GALLEY MEMORIAL SCHOLARSHIP CONCERT MAY 15TH; An Evening of Jazz, Blues, Rock, Ballads and Latin Music - The 8th Annual Jerry Galley Scholarship Concert will be presented for the community on Tuesday evening, May 15th at 7:00 P.M. in the Kayhi Auditorium.

Featured groups will include the Kayhi Jazz Ensemble and the Soundwaves and Windjammers Jazz Clubs. The concert was first presented in 2000, and has assisted Kayhi graduates annually in meeting their college expenses since then.

The "Windjammers" will open the program with "Chief's Blues", featuring Courtney Kiffer on soprano saxophone and Alvin Inoncillo on bass guitar. The piece includes drum solos by Kim Kleinschmidt, Pat Troll and Austin Hays who leads the piece's transition from rock into swing style.

Lindy Parsons will perform Erroll Garner's "Misty" on french horn, playing an arrangement recorded by the Stan Kenton Band. "Black Orpheus" is a rousing latin piece that includes a baritone saxophone solo by Dave Kiffer and Sayers McAlpin on tenor sax. "Dialogue", made popular by the group Chicago, will provide a rare setting for a vocal duet by Jamie Karlson and Pat Troll. Alvin Inoncillo will light up the middle of the piece with a guitar solo. "Wave" was recorded by the Buddy Rich Band and features bass trombonist, Jolene Pflaum. The "Windjammers" close with Paul Simon's "Keep the Customer Satisfied", with solosits Courtney Kiffer on alto saxophone and Matthew Perry on trombone. Alvin Inoncillo will perform his own composition for electric guitar, entitled "Improvisations" between bands. - More...
Wednesday - May 09, 2007

Alaska scientist uses isotopes to trace marijuana
Marijuana grown in the Goldstream Valley north of Fairbanks. Police officers found more than 400
plants at the scene a few years ago.
Photo courtesy UAF Police
Department Investigator Steve Goetz.

Alaska Science: Alaska scientist uses isotopes to trace marijuana By NED ROZELL - Police officers don't often get a straight story when they ask a driver where he got that bag of marijuana under his car seat. In the near future, they might be able to ask the marijuana itself.

Using a process called stable-isotope analysis, Alaska scientists have been working with law enforcement officials to trace marijuana to the area in which it grew.

Matthew Wooller is one of those scientists. He runs the Alaska Stable Isotope Facility at the University of Alaska Fairbanks, where researchers break substances down to their chemical elements to learn where they came from. Wooller went to a conference in New Zealand a few years ago where a scientist lectured about using stable isotopes to track people and counterfeit money, to sniff out the source of explosions, and to find the sources of illegal drugs. The talk inspired him.

"When I was flying back to Alaska, I thought, 'I'd love to do an Alaska forensic drug study,'" he said.

Marijuana is the most abused and widespread drug in Alaska, according to the U.S. Drug Enforcement Administration. Alaska features potent strains from the Matanuska Valley that make the state an exporter as well as an importer. Law enforcers would like to know the proportions of both, so they know where to focus their energy. - More...
Wednesday PM - May 09, 2007




Viewpoints
Opinions/Letters
Basic Rules

Governor's Letter on Gravina Logging Road By Eric Tyson - Thursday
Dismissal of Superintendent Martin By Mike Harpold - Wednesday PM
Recall Elections By Bill Hendricks - Wednesday PM
Recall, It IS the Electoral Process! By Michael Fitzgerald
Mr. Carl Webb's apology By Charles Edwardson - Wednesday PM
Sickened By Kevin Mackey - Wednesday PM
After Prom Breakfast By Christy Moss - Wednesday PM
Think you have seen it all? By Jessica Mathews - Wednesday PM
Prescription Drug Advertising. Where is the Outrage? By Paul G. Jaehnert - Wednesday PM
Traveling Doctor's departure ... By Shirley McDonald - Wednesday PM
Please do not invalidate the electoral process By Choc Schafer & Karen Eakes - Monday PM
A Bad Day in the State Capitol By Sen. Hollis French - Monday PM
Cooperative Extension Service deserves your support By Philip Loudon - Monday PM
Conan for School Board By Ken Lewis - Monday PM
Whitecliff School and property auction By Jackie Williams - Monday PM
Signal Creek Campground By Robert Gustafson - Monday PM
Do We Really Need a New Public Library? By Robert D. Warner - Monday PM
Ask yourself some questions By Susan Walsh - Monday PM
Fundraiser Villains By Tina Stephens - Monday PM
Response to headline: "Hospital fires temporary doctor" By Patrick Branco, Lorrie Mortensen and Kate Vikstrom - Friday
18,000 Alaska children have no health insurance By Rep. Les Gara - Friday
Acquiring Coast Guard Beach By Carrie Dolwick - Friday
School board conduct By Eugene Martin - Friday
Outrage By A.M.Johnson - Friday
In Defense of Webb By Tom Ferry - Friday
"Getting" vs "The Buck Stops Here" By Charlotte Tanner - Friday
Ethics and Professionalism vs. Apology By Ralph Mirsky - Thursday PM
Serious questions about the missing $200,000 of Borough money By Anita Hales - Thursday PM
Some Mean and Short Sighted People By Jerry Cegelske - Thursday
Open Meetings By Michael Spence - Thursday
Letter of appreciation By A. M. Johnson - Thursday
Wilson Clinic and New Horizons By Patrick Branco - Thursday
Recycle Bins By Carol Baines - Thursday
A LONG OVERDUE THANK YOU!!! By Dugan Daniels - Thursday
Webb's Apology By Jason Moore - Thursday
More Viewpoints/ Letters
Publish A Letter

Ketchikan

Ketchikan Police Report
AK Troopers Daily Dispatch
Today's Forecast
Satellite
Today's Weather Images
Marine Forecasts
Ketchikan Weather Data
Current AK Weather Map

CLASSIFIEDS

Publish ad
Please select the proper category before posting.




CLASSIFIEDS' CATEGORIES

Announcements
For Sale / Free Stuff
Garage Sales
Homes / Apts/ Property
Pets
Wanted
Lost & Found
Local Services
Publish your ad

More Front Page Archives

Columns - Commentary

Ben Grabow: The solution to network stupidity: yell at the TV - There are, I have learned, three basic groups of network news viewers.

These three different groups are not separated by the network they watch or which anchor they prefer. They are divided by their response to bad news. And not unfortunate or unhappy news, but regular news that is reported poorly.

The three types of news viewer are decided by their response to stupidity.

Most viewers will accept stupidity and continue to watch without a blink. Either they don't recognize the stupidity, or if they do, they accept it as a necessary part of media in the mainstream.

A second type of viewer will recognize stupidity immediately and take action. This type of viewer will either mute the television until the offending segment has ended or actually change the channel to see if another major network is possibly behaving in a less stupid manner. Many of these viewers will resign themselves to the fact that stupidity runs rampant on the morning and evening airwaves and will turn the television off entirely. - More...
Tuesday AM - May 08, 2007

Steve Brewer: About those warranty guarantees - Thank you for buying your new Appliance or Other Product from Nameless Store That Sells Appliances and Other Products! We're sure your life will be much improved by this purchase.

This product comes with full warranties from its manufacturer, and that should be good enough, but you never know. We're not saying it's going to break or anything, but you might want an Extended Warranty from Nameless Store. Just in case.

For only (a shockingly high sum of money) per year, our Extended Warranty protects your Appliance or Other Product against all malfunction, damage or negligence. If it breaks, we'll fix it.

Guaranteed!

The following restrictions apply:

You must bring your Appliance or Other Product to us for repair. We can't be driving all over the state, picking up appliances and other products all day. We've got a Nameless Store to run here! Ha-ha! But no, really, you'd better rent a truck.

This contract does not cover the costs of labor or parts, beyond certain levels to be determined later by Nameless Store. Haul it in here. Then we'll tell you what it'll really cost. - More...
Tuesday AM - May 08, 2007

Preston MacDougall: Chemical Eye on Tennessee Idol - "Yo dog, listen up. Check it out, check it out. That project was the perfect choice for you!"

OK, that may not be the exact way he phrased his questions, but Dr. Lewis Myles, a professor of Biology at Tennessee State University, a historically black institution, always went first since he was seated at the left end of the panel of judges. Lewis also had the most experience on the panel, having judged high-school science projects for the Tennessee Junior Academy of Science for over 25 years straight. Lewis was cool, and put the students at ease, but if their project involved plants, they needed to on their toes because his questions were sharp.

Next in line was Dr. Gore Ervin, a professor of Biology at my own institution, Middle Tennessee State University. Gore is one of the most kind-hearted people I have ever met, and when passing through the halls of the ground-floor biology department to the second-floor chemistry department, his familiar chuckle is as ever-present, but far more welcome then the interesting mix of volatile organics that are exuded by various fermenting organisms. - More...
Tuesday AM - May 08, 2007

Dan K. Thomasson: Baseball needs a zero-tolerance policy - The other evening I watched my grandson size up a fastball down the middle and belt it all the way to Kingdom Come, well, pretty near anyway. The ball soared over the outfield fence and into the woods beyond, a distance of over 225 feet. Not bad for an 11 year old, even one with some size and documented skills.

As he rounded the bases and his fellow teammates poured out of the dugout to give him the traditional high five at home plate, I couldn't help think that this is the game in its purest form, the way it was meant to be played on spring and summer evenings with young men relying on nothing more than innate ability and enthusiasm and the joy of competing with parents, grandparents and friends cheering them on.

It seemed to me that if this relatively ancient American game is still the national pastime, it is in venues like this where perhaps hundreds of thousands of boys each season are learning some of life's lessons on diamond-shaped playing fields. One could argue that if the game is to retain its integrity, it will be at this level where the importance of winning and the money associated with it has not yet tainted those who play; where hitting a homerun is a tremendous rush because it wasn't the product of an illegal substance. - More...
Tuesday AM - May 08, 2007

---

E-mail your news tips, news
releases & photos to:
editor@sitnews.us

M.C. Kauffman, Webmaster/Editor
webmaster@sitnews.us

In Memory of Dick Kauffman
1932-2007

SitNews
Stories in the News
©1999 - 2007
Ketchikan, Alaska

Locally owned & operated.

Online since 1999

Articles & photographs that appear on SitNews are protected by copyright and may not be reprinted or distributed without written permission from and payment of required fees to the proper sources.