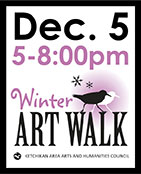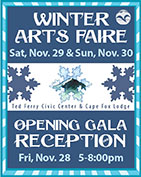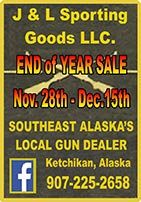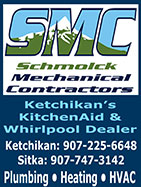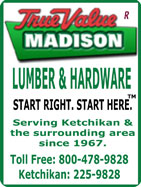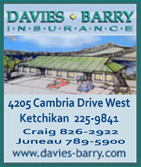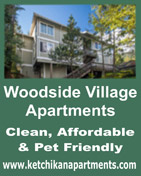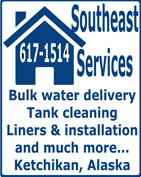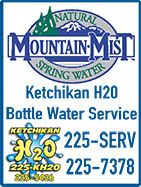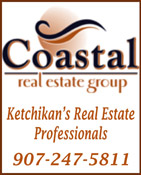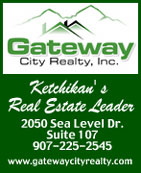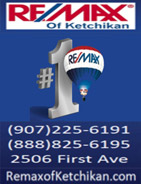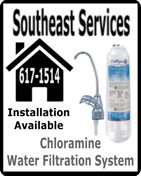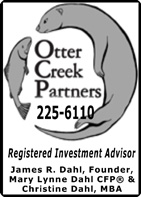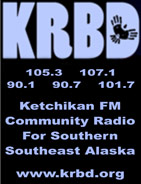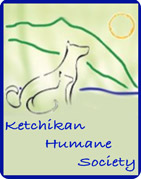 Contact


Call 617-9696


Webmail Letters


News Tips


Copyright Info


Archives
Quick News Search


Alaska


Ketchikan


SE Alaska


Alaska News Links
Columns - Articles


Dave Kiffer


Fish Factor


Money Matters
Historical Ketchikan


June Allen


Dave Kiffer


Louise B. Harrington
Ketchikan Arts & Events


Ketchikan Arts


Ketchikan Museums


KTN Public Library
Sports


Ketchikan Links
Public Records


FAA Accident Reports


NTSB Accident Reports


Court Calendar


Court Records Search


Wanted: Absconders


Sex Offender Reg.


Public Notices
Weather, Webcams


Today's Forecast


KTN Weather Data


AK Weather Map


AK Weathercams


AK Earthquakes

TV Guide


Ketchikan
Ketchikan Phone Book


Yellow Pages


White Pages
Government Links


Local Government


State & National

Happy Thanksgiving
The delightfully happy Diogenes and Prince Rupert. Turkey Diogenes is 7 years old. Prince Rupert, the peacock, is 10 years old. The peacocks and turkeys are housed together and are pleasant and friendly with each other. Their differences are accepted. One crows, the other gobbles... no one tries to change the other. Tolerance in the animal kingdom. The turkeys are always thankful that they are never on the menu.
Front Page Photograph By MARY KAUFFMAN ©2014
(Please respect the rights of photographers, never republish or copy
without permission and/or payment of required fees.)

Ketchikan: CRY VENGEANCE: A video post card from Ketchikan in the 1950s By DAVE KIFFER - Ketchikan has been the subject in a handful of movies and television shows over the years. In the late 1920s and 1930s, two "major" motion pictures, "Spawn of the North" and "The Silver Horde" were partially filmed here. It is always a bit of a shock to see a young Henry Fonda strolling along the Ketchikan waterfront on the silver screen.

Tino Morelli, played by Douglas Kennedy, as as he leaves the Federal Building in Ketchikan.

Although both were set in Ketchikan, most of the footage was filmed elsewhere and only a few "establishing" shots are recognizable as Ketchikan. In the early 1970s, "The Timber Tramps" was filmed in the area but nearly all the recognizable shots feature local logging camps or Wrangell.

But there is one Hollywood film that was primarily film in Ketchikan. "Cry Vengeance" was released nationally 60 years ago this month.

It would probably not be fair to call "Cry Vengeance" a "major" motion picture. By all accounts it spent only a short time in theaters, but now it can be readily found on DVD, which is more than you can say about a lot of 1950s era movies.

It is part of genre popular then called the Film Noir. Film Noirs, French for black films, were highly stylized Hollywood crime dramas that were popular from the early 1940s to the late 1950s. They featured lots of terse dialogue and what almost seems to modern eyes as "cartoon" violence.

If you have ever seen movies like "The Big Sleep" or the "Double Indemnity" you have seen a film noir. And pretty much any movie of the 1940s and 1950s that starred a private eye as the main character was a film noir.

One of the bigger stars in the Film Noir genre was Mark Stevens. In 1946, he had been tabbed as one five stars of tomorrow by Variety magazine, beating out such future stars as Robert Mitchum, Sid Caesar, Elizabeth Taylor, Angela Lansbury and Peter Lawford.

By 1953, Stevens and the rest of the movie world was starting to feel the heat of competition from television. Stevens decided to broaden his portfolio and was looking to not only star in a movie, but also direct it.

His first opportunity to do both would be "Cry Vengeance" which was released in November of 1954. It was filmed several months before in Ketchikan, a community that was facing its own upheaval.

The Ketchikan economy had been turned on its head by the opening a huge Pulp Mill. The town population had nearly doubled over a few short years and all manner of construction was taking place to catch the boom. Some of that new infrastructure would figure prominently in "Cry Vengeance." - More...
Wednesday PM - November 26, 2014



Ketchikan: Multiple drug arrests target high school students and 59-year-old man - Multiple arrests have been made in the ongoing investigation by Officers of the Ketchikan Police Department into the sales of the controlled substances Marijuana, Butane Hash Oil ("Dabs", "Wax"), Psilocybin Mushrooms, and Acid.

Dabbing hash oil.
Photo courtesy www.wikipedia.org

The Ketchikan Police Deaprtment announced today that their investigation has targeted multiple high school students and others were alleged responsible for selling these drugs to minors and which police say has been linked to multiple recent overdose and emergency medical incidents.

Last Friday, a 17 year old male was approached on the Ketchikan High School campus and Officers found him to be in possession of approximately 51 grams of Marijuana, 9 chocolate Psilocybin mushrooms, ten grams of Butane Hash Oil, and a digital scale. The juvenile, whose name was not released, was placed into custody and released to his parents.

Monday, a search warrant was served on the residence of 59-year-old George B. Friend at Vallenar View trailer park located approximately 12 miles north of Ketchikan. Officers seized from Friend's residence approximately 5.5 pounds of Marijuana, three suspected Psilocybin chocolate mushrooms, multiple digital scales, packaging material, and $8,000.00 in cash.

Friend was arrested Monday and charged with one count of Misconduct Involving a Controlled Substance in the Third Degree and three counts of Misconduct Involving a Controlled Substance in the Fourth Degree. Bail was set at $10,000. - More...
Wednesday PM - November 26, 2014




Southeast Alaska: Wind Damages Naha River National Recreation Trail - The ramp accessing the Naha River National Recreation trail, roughly 15 miles north of Ketchikan, sustained significant damage during a windstorm earlier this month.

Downed trees from a recent November windstorm damaged the Naha River National Recreation trail ramp. The ramp was removed, so currently there is no access from the dock to shore.
Photo courtesy USFS

According to the U.S. Forest Service, the ramp was removed for safety. The boat dock remains in place but there is no access from the dock to shore. There are also multiple trees down across approximately the first mile of trail. - More...
Wednesday PM - November 26, 2014

Southeast Alaska: Tongass Advisory Committee Discusses Transition Strategy with USDA Leadership - The Tongass Advisory Committee (TAC) held its fourth meeting at the Sheet'ka Kwaán Naa Kahídi Community House in Sitka to continue discussions regarding a transition from primarily old growth to predominantly young growth timber harvest on the Tongass National Forest. During the three-day meeting, from November 19-21, the Committee reported they made significant progress discussing key issues that may inform the Tongass Land Management Plan Amendment.

Working groups of the Committee presented work products and initial findings developed since the last TAC meeting. The Committee developed a purpose and need statement for consideration by the Plan Amendment interdisciplinary team, and drafted initial ideas regarding exceptions for the Culmination of Mean Annual Increment (CMAI) in order to allow for more acres of young growth timber harvest, particularly during the transition period. They also heard updates on projects and initiatives implemented to date, as well as the process for developing alternatives for the Amendment.

The meeting was attended by USDA Under Secretary of Agriculture for Natural Resources and the Environment, Robert Bonnie, USFS Alaska Regional Forester, Beth Pendleton, and Tongass National Forest Supervisor, Forrest Cole. Committee members communicated the need for the Forest Service to not only amend the Forest Plan, but to utilize principles such as innovation, creativity, transparency, and risk for future Forest management.

Under Secretary Bonnie stressed the important opportunity that the Committee has "to find a solution that works for everybody [so] we can move to a place with less controversy, and more buy-in and stakeholder support. You all play a critically important role in potentially making that happen." - More...
Wednesday PM - November 26, 2014




Alaska:

Scientists confirm identity of Alaska's first ichthyosaur By THERESA BAKKER - In 1950, a team from the U.S. Geological Survey mapping the U.S. Naval Petroleum Reserve in the western Brooks Range of Alaska stumbled on an amazing fossil — a 12-foot-long partial skeleton of a large marine reptile.

Carl Benson, UAF professor emeritus, stands in the UA Museum of the North's earth sciences lab with the ichthyosaur fossil he discovered in 1950 while mapping the U.S. Naval Petroleum Reserve No. 4.

UAF professor emeritus Carl Benson stands in the UAMN earth sciences lab with the ichthyosaur fossil he discovered in 1950 while mapping the US Petroleum Reserve No. 4 in 1950.

Carl Benson, a retired geophysicist with the University of Alaska Fairbanks who was on the expedition, says they recognized the ichthyosaur fossil right away.

"We knew what it was when we found it," he said. "We talked about it in the tent that night and during the remainder of the field season."

It was the only vertebrate specimen they found on their five-month survey, a geologic reconnaissance that completed the first mapping of the area. The team collected lots of fossils on the trip but didn't have room for something that big. They did cart a huge amount of specimens and rock samples back to USGS headquarters, but the ichthyosaur was the only animal specimen they found from the Triassic period, about 210 million years ago.

Based on photographs, paleontologists at the University of Alaska Museum of the North identified the fossil as an ichthyosaur, a prehistoric marine reptile that resembled modern dolphins and whales. Because of the remoteness of the area, it would be more than 50 years before the fossil could be recovered and it would take another decade before research was completed. - More...
Wednesday PM - November 26, 2014

Columns - Commentary

TOM PURCELL: For Thanksgiving - Pass the Civility - It's bound to happen at Thanksgiving tables across America: A progressive liberal Democrat discovers he's sitting next to a conservative Republican.

There's no need for mashed potatoes to fly.

Harry Stein, an author, columnist and contributing editor to the political magazine City Journal, offers advice on how to navigate the situation.

Stein, an erstwhile '60's radical who evolved into a conservative, faced a similar dilemma at a dinner party a few years ago. - More...
Wednesday PM - November 26, 2014




POLITICAL CARTOON: President Obama Pardons His Turkey
By RJ Matson, Roll Call
Distributed to subscribers for publication by Cagle Cartoons, Inc.




Real Time U.S. Debt Clock
http://www.usdebtclock.org/

U.S. Inflation Calculator
Easily calculate the buying power of the US dollar & inflation rate from 1913-2014

U.S. Energy Info. Admin.
Heating Oil & Propane Update

Public Service Announcements
Public Meetings & Info

KGB Animal Protection

Ketchikan Borough Assembly

Live video stream of current meeting
Archived videos
Agenda and Information Packets
Assembly Meeting Minutes
Borough Records
Calendar

Ketchikan Planning Commission

Live video stream of current meeting
Agenda, Information Packets & Minutes

Ketchikan City Council

View a Video of Meeting
Agenda & Information Packets

Ketchikan School Board

Live video stream of current meeting
Agenda & Information Packets


Gravina Access Project SEIS Alternatives Development

Gravina Access Website

Police Blotters

AK Troopers Daily Dispatch
Ketchikan Police Reports
Juneau Police Reports

Ketchikan

Jobs
Today's Forecast
Satellite
Today's Weather Images
Marine Forecasts
AK Weathercams
Ketchikan Weather Data
Current AK Weather Map




CLASSIFIEDS' CATEGORIES

Announcements
Help Wanted
Job Wanted
For Sale / Free Stuff
Garage Sales
Homes / Apts/ Property
Pets
Wanted
Lost & Found
Publish Your Ad

Front Page Archives
Letter Archives
October - November 2014

| | | | | | | |
| --- | --- | --- | --- | --- | --- | --- |
| S | M | T | W | T | F | S |
| | | 30 | 01 | 02 | 03 | 04 |
| 05 | 06 | 07 | 08 | 09 | 10 | 11 |
| 12 | 13 | 14 | 15 | 16 | 17 | 18 |
| 19 | 20 | 21 | 22 | 23 | 24 | 25 |
| 26 | 27 | 28 | 29 | 30 | 31 | 01 |
| 02 | 03 | 04 | 05 | 06 | 07 | 08 |
| 09 | 10 | 11 | 12 | 13 | 14 | 15 |
| 16 | 17 | 18 | 19 | 20 | 21 | 22 |
| 23 | 24 | 25 | 26 | | | |

More Front Page Archives & Letters


Viewpoints
Commentary
Opinions/Letters
Basic Rules &
Freedom of Speech

Questions, please contact the editor at editor@sitnews.us or call 617-9696
Sitnews reserves the right to edit.

Music Around the World By Judith Green - The Saturday night performance of the Ketchikan Community Concert Band was no exception to what one would anticipate - wonderful! awesome! full of grand music and local musicians. - More...
Thursday AM - November 27, 2017

The Three C's - Is It Really Worth it? By Teri Walker - I ask you a simple question this holiday season, is that "deal" really worth it? Is the cost of sacrificing your holiday memories really worth those headphones? - More...
Thursday AM - November 27, 2014

Identity theft By Pam Thornlow - If it can happen to me, it can happen to you. We had customers all summer long telling me they had been told online that we were full and wouldn't you like to stay at one of the other local choices. I couldn't figure it out because we showed availability. - More...
Thursday AM - November 27, 2014

Anonymous naming-and-shaming on social media By Donita O'Dell - This letter is written to urge the anonymous owner of the page Awesome Ketchikan Parking Failures to remove this naming-and-shaming page directed at a personal pet peeve of bad parking from Facebook. For those who are not familiar with the concept of naming-and-shaming, it involves publicly identifying people or groups who have engaged in some kind of bad behavior (illegal, immoral, socially unacceptable, etc) to discourage that kind of behavior. In the specific case of the Awesome Ketchikan Parking Failures Facebook page, photos are posted of vehicles around town that are parked in any manner that the publisher deems unacceptable: not adequately within the lines, in a designated no parking area, in a handicap zone without the appropriate decal, etc. - More...
Thursday AM - November 27, 2014

Systemic Problem By Robert Holston - Presidant Obama gives a good speech that misses one key systemic point. Michael Brown had a big problem long before he fell dead in a Furgeson street and long before he bullied a store clerk and stole a box of cigars. Lack of a moral compass and no respect for authority lead to his "suicide" in the streets. The "white cop" not being indicted for gunning down an unarmed "black child" is the media's focus and thus the President's. - More...
Thursday AM - November 27, 2014

Ferguson and the Soft Racism of Invisible Barriers By John H. Horst - The safety of a living room thousands of miles away from Ferguson seems to make it easy to turn away from the televised images of violent protest. The conservative orientation toward the rule of law only seems to make it easier to turn away and dismiss the protestors' refusal to come to terms with the truth. But comments made by President Obama after the grand jury announcement challenge us to step back and consider how terribly different our perspectives have to be to get to where we are today in places like Ferguson. - More...
Thursday PM - November 27, 2014

Time for Alaska to Rise as One By Bill Walker and Byron Mallott - Across Alaska, front yards, car bumpers and jacket lapels are shedding campaign signs, stickers and pins. Air waves, newspapers and social media are focusing again on other aspects of our diverse but connected lives. The heated partisan rhetoric and rancorous debate that dominated these long months should now truly end. The theme, "Rise As One," of the Alaska Federation of Natives annual convention held this year in Anchorage is a fitting aspiration for all Alaskans. It is time for Alaskans to rise as one. - More...
Monday PM - November 24, 2014

Fukushima Radioactivity Detected Off Pacific Coast; Judged Harmless By A.M. Johnson - Regarding the headline on radioactivity resulting from the Fukushima tidal situation of some months past. It is very encouraging to read that the levels of radioactivity are as low in the report. Much as Global Warming, the hype given to the potential excited beyond the end result. On another aspect of this tidal wave was the spectacular reports of the drift debris fields that were in some reports, the size of Texas. These masses of debris were to descend on our beaches in such quantity that a near National disaster was in the preparation stages. - More...
Monday PM - November 24, 2014

AMHS Not Efficiently Managed By Mary Lynne Dahl - My husband and I have a cabin in Smithers, BC. Like many Ketchikaners, we ski at the family ski hill in Smithers every winter and spring. We get there via the AMHS ferry to Prince Rupert, and then drive east for about 4 hours to reach Smithers. This year, as usual, we booked passage on the ferry Taku to Prince Rupert leaving Ketchikan November 24 and returning 2 weeks later on the next ferry to Ketchikan. Round trip with a car and cabin for 4 was $412. Our plans were for our family in Washington to drive up and meet us at our cabin and share Thanksgiving at the cabin, as we always do. Just 2 days ago, only 4 days before we were scheduled to depart, we got a phone call from AMHS informing us that our ferry trip was being cancelled. - More...
Monday PM - November 24, 2014

Thoughts of Ketchikan By Norma (Meanne) Malek - I just want to comment on the Malaspina and on one wonderful Ketchikan pioneer woman that I love dearly and will always call mom. She was mom to everyone and worked on the Malaspina till the mid 2000s and her family racketed the town with parties along with all of my hometown family. Alvina Elizabeth Shayen, the mother I remember at six or seven, as I was the seventh child of my family born on the earthquake day, a few years later. - More...
Monday PM - November 24, 2014

Webmail your letter or
Email Your Letter To: editor@sitnews.us

---

Articles & photographs that appear in SitNews may be protected by copyright and may not be reprinted or redistributed without written permission from and payment of required fees to the proper sources.

E-mail your news & photos to editor@sitnews.us

Photographers choosing to submit photographs for publication to SitNews are in doing so, granting their permission for publication and for archiving. SitNews does not sell photographs. All requests for purchasing a photograph will be emailed to the photographer.

The Local Paper is now available online.
Click here for this week's printed edition.