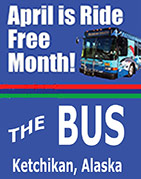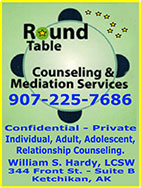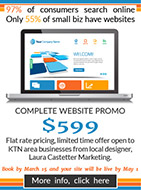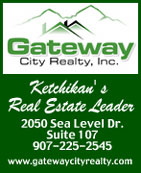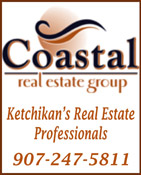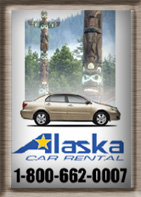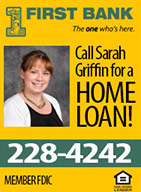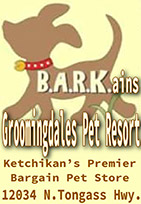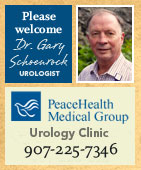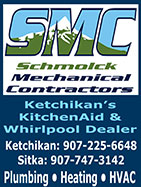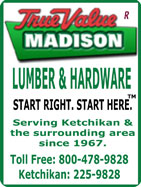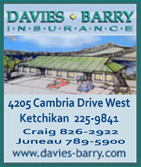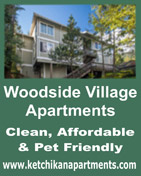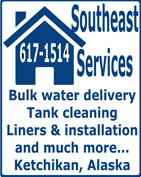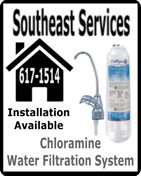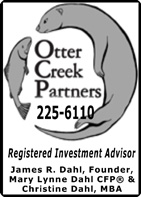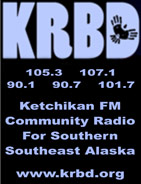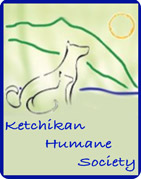 Contact


Call 617-9696


Webmail Letters


News Tips


Copyright Info


Archives
Quick News Search


Alaska


Ketchikan


SE Alaska


Alaska News Links
Columns - Articles


Dave Kiffer


Fish Factor


Money Matters
Historical Ketchikan


June Allen


Dave Kiffer


Louise B. Harrington
Ketchikan Arts & Events


Ketchikan Arts


Ketchikan Museums


KTN Public Library
Sports


Ketchikan Links
Public Records


FAA Accident Reports


NTSB Accident Reports


Court Calendar


Recent Filings & Case Dispositions


Court Records Search


Wanted: Absconders


Sex Offender Reg.


Public Notices
Weather, Webcams


Today's Forecast


KTN Weather Data


AK Weather Map


AK Weathercams


AK Earthquakes

TV Guide


Ketchikan
Ketchikan Phone Book


Yellow Pages


White Pages
Government Links


Local Government


State & National

Harbinger of Spring
Pussy Willows are the classic harbinger of spring when their furry catkins are young appearing in early spring.
Front Page Photo By SUSAN HOYT ©2015
(Submit your photograph to be featured on the SitNews' front page. Email photo to editor@sitnews.us include your name and a brief photo description.)


Pioneers of Southeast Alaska: Captain Walter Dibrell: Keeper of the Lighthouses By LOUISE BRINCK HARRINGTON - Everyone loves a lighthouse, especially on a dark and stormy night when your boat is pounding on big seas and you can barely see the bow in front of you. When that bright beam pierces the darkness, what a sense of relief and reassurance - even though nowadays it's merely an automated light and there's no helpful keeper there to assist you.

Captain Walter Crockett Dibrell and his family.
Photo courtesy Tongass Historical Museum

Even as a kid I loved lighthouses and with my dad would drive out to view the Guard Island Lighthouse. We'd buy ice-cream bars at Lighthouse Grocery, park at the lookout and admire the tower, the houses and gardens. My dad would talk about lighthouse keepers he'd known—one who was stationed at Mary Island and once rescued a drowning man and two Five Finger Lighthouse keepers who fought a disastrous fire in the 1930s. He also talked about Captain Dibrell, the man who was in charge of all the lighthouses in Alaska.

When Dad met Captain Dibrell in 1925, the captain had an office in the Heckman building at the foot of Main Street and lived in a house at the top of the street, the castle-like home with the cone-shaped turret and golden spire that still stands today. Even after the Dibrells moved away, Dad referred to it as "the Dibrell house."

Captain Walter Dibrell purchased the place in 1916, the same year he married his wife, the former Nieta Mitchell, who was a local high school teacher and later served on the Ketchikan School Board.

For a time in the early fifties I lived across the street from the Dibrells. By then Captain Dibrell had retired from his position as Superintendent of the U.S. Lighthouse Service, Alaska District.

I remember the Dibrells as kind, friendly people, but unfortunately back then I did not take the time to talk to them about the Alaska lighthouses. Now I wish I had.

Recently I did some research to learn more about Captain Dibrell and his history. - More...
Tuesday PM - March 31, 2015

Southeast Alaska: BIG THORNE PLAINTIFFS GRANTED TWO WEEK "INJUNCTION PENDNG APPEAL" - Gabe Scott of Cascadia Wildlands, lead plaintiff in one of the environmental lawsuits against the Big Thorne timber sale, announced this afternoon that Judge Beistline (U.S. District Court, Anchorage) has granted a temporary injunction. The Big Thorne timber sale involves the proposed logging of more than 6,000 acres of old-growth coastal rainforest in one of the most sensitive areas of the Tongass National Forest.

Scott said, "The 'injunction pending appeal' will be in force for 14 days from tomorrow. Logging and road building could commence on April 16, 2015 unless the 9th Circuit Court of appeals takes other action."

The other plaintiffs in the suit are the Greater Southeast Alaska Conservation Community (GSAACC), Greenpeace, the Center for Biological Diversity and The Boat Company. Those groups intend to ask the Ninth Circuit Court of Appeals for a stay of the old-growth logging project until the Circuit Court has an opportunity to review the case. They are represented by Crag Law Center. - More...
Tuesday PM - March 31, 2015

Southeast Alaska: Tongass Advisory Committee Seeks Solutions to Land Management on the Tongass - The Tongass Advisory Committee (TAC) held its seventh meeting in Juneau from March 25-27, 2015, in the Juneau Assembly Chambers for this meeting.

During the meeting, and with significant efforts by members between meetings, the Committee made substantial progress on their draft recommendations. Their deliberations continued to focus on providing mutually beneficial outcomes for fish, wildlife, timber, and other values derived from the Forest. To achieve those outcomes, the group further articulated the concept of co-intent – improving habitat conditions and long-term ecological function in young growth stands while simultaneously producing timber volume from those areas - as an important underpinning for their recommendations.

Co-chair Les Cronk reflected, "I am continually impressed by the perseverance of the TAC members toward achieving the Committee's mission, and with how each member continues to strongly represent their constituents while still working together to achieve a new direction for timber management of the Tongass." When discussing the difficult trade-offs associated with forest management, co-chair Lynn Jungwirth admitted, "The group was not afraid to address the exceedingly hard, emotionally difficult concerns around values, whether they be fish, old growth, or local jobs. Through our discussions, we came through it with more respect and knowledge that will ultimately lead us to a final recommendation." - More...
Tuesday PM - March 31, 2015

Alaska: Senate Passes Bill Updating Alaska Marijuana Laws; Senate Bill 30 amends state laws to reflect voter initiative legalizing the use of marijuana - The Alaska State Senate has passed Senate Bill 30, which updates state laws to decriminalize marijuana while ensuring the public safety of communities by providing clear rules for the public and peace officers.

"Senate Bill 30 protects all Alaskans-those who legally use marijuana as well as those who have concerns about public safety," said Senate Majority Leader John Coghill, R-North Pole. "This bill upholds the will of the voters while addressing such issues as: How do we handle someone who tries to give it to someone under 21? What should happen to someone who drives under the influence of marijuana? In a nutshell, SB30 decriminalizes marijuana for people who use it the way the voters intended and describes what is going to happen if you misuse it."

The Senate Judiciary and Finance Committees held 15 hearings altogether on SB30.

"First and foremost, we focused on making sure the intent of the voters was met while keeping our communities safe. I think this is a good bill in that regard," said Judiciary Committee Chair Senator Lesil McGuire, R-Anchorage. "However, I want to clarify for the people of Alaska, the Legislature will continue to work on this issue. Just as we have with alcohol every year, we will continue to work on strengthening laws that protect our citizens and communities." - More...
Tuesday PM - March 31, 2015

Alaska: Congress urged to exempt Alaska, Hawaii, Puerto Rico & Guam from Jones Act Lower & lower shipping costs - Under Alaska Statute 44.19.035, the governor shall use his "best efforts" and "all appropriate means" to persuade the United States Congress to repeal the Jones Act (an Act responsible for increased shipping costs to Alaska). To assist with that effort, Senate Majority Leader John Coghill, R-North Pole, introduced Senate Joint Resolution 17. SJR17 is the product of a continual, cooperative effort with officials in Hawaii. The joint resolution urges Congress and the federal government to exempt Alaska, Hawaii, Puerto Rico, and Guam from the Jones Act.

"The Jones Act was originally meant to protect the shipping industry and maritime trade, but almost a century has gone by and it's easy to see that the law does not serve its original purpose," said Senator Coghill. "Today, the effect of the Jones Act is that people in Alaska, Hawaii, Puerto Rico, and Guam pay significantly more than the rest of the country for everyday necessities."

SJR17 implores Alaska's Congressional Delegation to team up with other non-contiguous US entities to pass federal legislation to waive sections of the Jones Act which require ships transporting cargo between two US ports be built in the United States, and manned and primarily owned by US citizens. - More...
Tuesday PM - March 31, 2015

Columns - Commentary

DAVE KIFFER: Now, we're the 'dreariest place' in the whole USA - Dreary: dull, bleak, lifeless, depressing.

Brian Brettschneider is a man after my own heart.

He is a meteorologist and is clearly obsessed with the minutiae of the weather. He has a marvelous blog called "Brian B's Climate Blog".

Check it out sometime, it's really good.

But last week it was really, really, really good.

Brian has taken it upon himself to define what dreary weather is. Or to at least define the comparative levels of dreary-tude.

This is important because, if there is one thing we - in Our Fair Salmon City - pride ourselves on, it is the dreariness of our weather.

After all, don't we immediately get our Gore-Tex knickers all up in a twist when our precipitacious cousins in Seattle complain about THEIR weather? - More...
Tuesday PM - March 31, 2015

JEFF LUND: Fishing for a good life - I came across a short video of one of my favorite writers, John Gierach, talking about what it is to be a fishing writer. In the clip, he's driving to go fishing, so it wasn't the contrived interview in a stuffy room miles away from where the interviewee wants to be.

He said he'll never be rich, but that's not the point.

"[Being a fishing writer] doesn't make economic sense, except, you're having fun. You're doing what other people do on vacation or when they retire, but you're doing it for a living," he said.

That's a little scary though. In commercials, there are people walking around with large dollar amounts they hope to accrue by the time they reach the stereotypical age for Winnebago shopping or booking cruises to southeast Alaska. Savings. I sometimes wonder if I should have a little (probably a lot) more restraint when it comes to my seasonal spending. But I'm having fun and making a little on the side doing it, so it doesn't take too much to justify a new fly rod. - More...
Tuesday PM - March 31, 2015

Political Cartoon: Hillary's April Fools


By Rick McKee, The Augusta Chronicle
Distributed to subscribers for publication by Cagle Cartoons, Inc.




Real Time U.S. Debt Clock
http://www.usdebtclock.org/

U.S. Inflation Calculator
Easily calculate the buying power of the US dollar & inflation rate from 1913-2014

U.S. Energy Info. Admin.
Heating Oil & Propane Update

Public Service Announcements
Public Meetings & Info

KGB Animal Protection

Ketchikan Borough Assembly

Live video stream of current meeting
Archived videos
Agenda and Information Packets
Assembly Meeting Minutes
Borough Records
Calendar

Ketchikan Planning Commission

Live video stream of current meeting
Agenda, Information Packets & Minutes

Ketchikan City Council

View a Video of Meeting
Agenda & Information Packets

Ketchikan School Board

Live video stream of current meeting
Agenda & Information Packets


Gravina Access Project SEIS Alternatives Development

Gravina Access Website

Police Blotters

AK Troopers Daily Dispatch
Ketchikan Police Reports
Juneau Police Reports

Ketchikan

Jobs
Today's Forecast
Satellite
Today's Weather Images
Marine Forecasts
AK Weathercams
Ketchikan Weather Data
Current AK Weather Map




CLASSIFIEDS' CATEGORIES

Announcements
Help Wanted
Job Wanted
For Sale / Free Stuff
Garage Sales
Homes / Apts/ Property
Pets
Wanted
Lost & Found
Publish Your Ad

Front Page Archives
Letter Archives
Feb.- March 2015

| | | | | | | |
| --- | --- | --- | --- | --- | --- | --- |
| S | M | T | W | T | F | S |
| 01 | 02 | 03 | 04 | 05 | 06 | 07 |
| 08 | 09 | 10 | 11 | 12 | 13 | 14 |
| 15 | 16 | 17 | 18 | 19 | 20 | 21 |
| 22 | 23 | 24 | 25 | 26 | 27 | 28 |
| 01 | 02 | 03 | 04 | 05 | 06 | 07 |
| 08 | 09 | 10 | 11 | 12 | 13 | 14 |
| 15 | 16 | 17 | 18 | 19 | 20 | 21 |
| 22 | 23 | 24 | 25 | 26 | 27 | 28 |

More Front Page Archives & Letters


Viewpoints
Commentary
Opinions/Letters
Basic Rules &
Freedom of Speech

Questions, please contact the editor at editor@sitnews.us or call 617-9696
Sitnews reserves the right to edit.

Let's Take Our Downtown Back to What We Are By Susan & Michael Peters - Since August a group of local businesses and local community members approached the Governments about the increasing problem of Hawking and Barking in the downtown district and docks. You can call it soliciting, harassment outside of the business also. But what ever you call it, it is terrible. - More...
Tuesday PM - March 31, 2015

States Rights and our forest By A. M. Johnson - Young to Forest Service Chief: What Are You Doing in SE to Make Sure We Have a Steady Yield of Timber? - More...
Tuesday PM - March 31, 2015

No "Young Growth Management" on the Tongass By Robert W Pickrell - I have a garden. Whoa... even if you re not into gardens keep reading. I'm going to tell you about something that will change the farming industry and S.E. Alaska! Actually my garden is a mini-park with paths where you walk under the rodys. There are other flowers, rare bushes, inanimate critters,and a unique village. The only edible (my farm) is my raspberry patch. The Secretary of Agriculture of the U.S.A. has proposed a program guaranteeing increased value to my patch and also to the huge crop of timber in S.E. Alaska's Tongass National Forest. So I'm going to transition. After all he is the top farmer in the U.S.A.! Why I didn't think of it before. Actually we must give credit to Washington DC's Environmentalist Think Tanks. - More...
Wednesday PM - March 25, 2015

Obama's Alaska Wilderness Head Fake By U.S. Sen. Dan Sullivan - President Obama's plan to designate 12 million acres as wilderness in the Arctic National Wildlife Refuge did not fool Alaskans. The announcement in January revealed his goal of starving the trans-Alaska pipeline by stranding tens of billions of barrels of American oil permanently under the Arctic tundra, and turning the state into a giant national park. - More...
Wednesday PM - March 25, 2015

BUY (AND GROW) LOCAL, LET'S CRUNCH THE NUMBERS By David G Hanger, EA, MBA - Mr. Timmerman, let me make note in the first instance that I do not put my initials behind my name unless I am writing a professional document; and that is what this is. Before I get into that detail, though, let me duly note that while I think it is great that you don't drink and another committee member smokes dope I do not think you and your little group are capable of anything but a really, really stupid result. And what you didn't tell us about yourself is actually more interesting than what you did. I cannot forget that this is the town that elected Jack Shay every time he ran for office, nor that the system of government of which you are a part is specifically designed to ensure one-way, one-dimensional results. - More...
Wednesday PM - March 25, 2015

High School Suppresses Americanism By Donald A. Moskowitz - According to WHDH, a Lexington High School, Lexington, MA school administrator buckled to objections by some students on the theme of a dance event, and in essence, suppressed Americanism. - More...
Wednesday PM - March 25

KETCHIKAN CHOOSES RESPECT 2015 By Evelyn Erbele - What began as a statewide campaign against domestic violence and sexual assault is continuing in Ketchikan and has expanded to include everyone from all walks of life. - More...
Monday PM - March 23, 2015

Re: Marijuana Committee Rant By Dave Timmerman - In response to Mr. Hanger's recent letter concerning the Marijuana Advisory committee... - More...
Monday PM - March 23, 2015

Mary Jane's Lies By Janalee Minnich Gage - How do we come to terms with the vast what ifs? We can sit and argue, fight over what is right and what is wrong, you can verbally personally attack me, call me crazy, and call me names because that is all you have to use, I will state now, that we all have mud, and we all have a past, but we all have experiences worth respect. - More...
Monday PM - March 23, 2015

Webmail your letter or
Email Your Letter To: editor@sitnews.us

---

Articles & photographs that appear in SitNews may be protected by copyright and may not be reprinted or redistributed without written permission from and payment of required fees to the proper sources.

E-mail your news & photos to editor@sitnews.us

Photographers choosing to submit photographs for publication to SitNews are in doing so, granting their permission for publication and for archiving. SitNews does not sell photographs. All requests for purchasing a photograph will be emailed to the photographer.

The Local Paper is now available online.
Click here for this week's printed edition.