Ketchikan State Rep is still youngest in state's history
Terry Gardiner was also the youngest to be Speaker of the House
By DAVE KIFFER

February 15, 2023
Wednesday

(SitNews) - Fifty years ago, Ketchikan's Terry Gardiner became the youngest person ever elected to the Alaska State Legislature. Gardiner, who would later go to co-found Silver Lining Seafoods, would spend a decade in the state legislature and would also become the youngest person to serve as Speaker of the House, the top post in the State House of Representatives.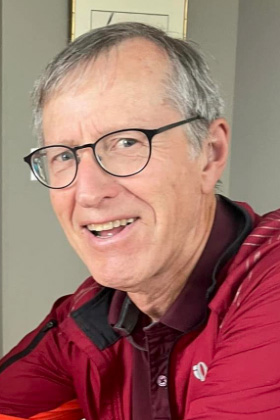 Terry Gardiner, 2022
Photo courtesy public posting on FaceBook
It was a time of unprecedented and unrepeated power for Southeast Alaska, with Gardiner serving in the House with Oral Freeman of Ketchikan, Ben Grussendorf and Dick Eliason of Sitka and Ernie Haugen of Petersburg, while Senators Bob Zeigler of Ketchikan and Bill Ray of Juneau looked out for Southeast's interests for decades in the upper chamber.
Gardiner was born in Ketchikan in 1950, the son of Herb and Helen Gardiner. The Gardiners came to Ketchikan in 1947 and Herb worked for Fidalgo Island Packing - the 123-year-old downtown Ketchikan cannery that eventually became Trident Seafoods - for many years. He ran salmon tenders, brailed fish traps and did construction work with pile drivers. Terry Gardiner says his father "retired" in the 1960s to work in the "indoor logging camp" at the Pulp Mill in the wood room, running the band saw, the cutoff saw and the chipper until his second "retirement." Helen Gardiner was a housewife.
In high school, Terry Gardiner began fishing with two halibut skates, that he pulled by hand and a 14-foot skiff.
"We did not make much money," he said recently. "We fished the herring roe on kelp fisheries from my skiff until they closed those fisheries in Craig and Hydaburg."
His first "job" was as a deckhand on John Hjorteset's troller Pam in 1966. In 1967-68, he was a gillnet deckhand for Dick Bishop, a friend from Kayhi who was two years older.
In 1969, he took over the lease of the gillnetter Veto and then purchased his own vessel, the Connie Anne, in 1971, which he continued to fish in the summers until 1981.
"Growing up in Ketchikan, I loved everything outdoors – fishing, hunting, camping and trapping," Gardiner said. "Commercial fishing was a natural extension and a good way to pay for college. I ran my gillnetter down to Bellingham and fall fished salmon at Point Roberts while attending Western Washington."
Gardiner graduated from Ketchikan High School in 1968 and attended college at Western in Bellingham.
"I majored in political science and history," he said. "The turning point was a legislative internship in Olympia (for Rep. Gladys Kirk of Queen Anne) in 1971 for a session. It was a great education and inspired me to think seriously about politics and public policy at a practical level."
In 1972, he worked in the Alaska Legislature for Rep. Mike Miller of Juneau and the House Local Government Committee.
"He was a great boss and a mentor," Gardiner said. "In 1972, I became very involved (with the) Alaska Democratic Party to nominate George McGovern for President, primarily over the Vietnam War issue. I became a delegate to the Democratic conventions. This was known as the Ad Hoc Movement in Alaska. The Ad Hoc movement decided…to promote new candidates for the Alaska Legislature who opposed the war and were progressive in general. I served on the District One Committee to recruit candidates. When the committee became desperate needing another candidate, Dick Whittaker asked me to run. I said 'in the future,' I needed to finish my senior year (at Western) and graduate. He somehow interpreted this as a 'yes' and filed for me while I was out fishing before the July 1 deadline. I heard on the radio while fishing at Tree Point that I was a candidate."
Shortly after he "filed" the Ketchikan Daily News contacted him.
"I filed because I felt that those who had filed did not offer an adequate choice to the First District voters," Gardiner told the Ketchikan Daily News in July of 1972. " Ketchikan is coming into political and economic maturity and I want the voters to be able to vote for progressive programs instead of more the same double talk which has characterized our local politics for so many years."
The Daily News noted that he would be "campaigning on weekends and when he was not fishing at Portland Canal."
The newspaper reported that he had been instrumental in organizing both the United Fishermen of Alaska and the gillnetters Commercial Fishermen's Cooperative Association.
In a second article, shortly before the November election, the Daily News called him the most "liberal" of the four candidates and had finished second to Oral Freeman in the August primary. Two District One Representatives would be elected in 1972, and Freeman with 2,653 votes and Gardiner with 2,462 easily outpolled their Republican opponents, Bill Boardman and Des Moore.
Gardiner said he preferred the term "progressive" to "liberal."
"I have always been a fiscal conservative," he said, noting his promotion of the Permanent Fund. He was one of the three original House sponsors of the Legislation. "Another example is my focus on economic development and jobs – hydro, rebuilding salmon runs, non-profit hatcheries, ferry maintenance to name a few – were amongst my major priorities."
Elected at the age of 22 years, five months, he was two months younger than John Sackett of Huslia who was elected in 1967 when he was 22 years and seven months old. More recently, Jonathan Kreiss-Tompkins was 24 when he was elected to the state house from Sitka in 2012. Gardiner remains the youngest person to be elected to the Alaska House.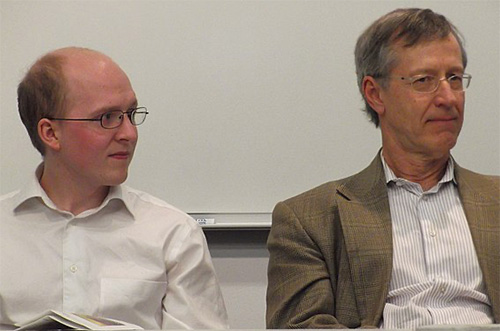 Jonathan Kreiss-Tomkins and Terry Gardiner: March 2013
As part of the 100 Years of Alaska's Legislature program held at the University of Alaska Fairbanks in 2013, a series of panel discussions was held at the Elvey Building. During one such discussion, Jonathan Kreiss-Tomkins and Terry Gardiner sat next to each other. Kreiss-Tomkins was 24 at the time, then the youngest incumbent member of the legislator. Gardiner, first elected at 22, is the youngest member of all-time in the Alaska Legislature. Their election at such young ages and the relationship they developed as a result was a topic of discussion that afternoon.
Creative Commons: www.commons.wikimedia.org
He said that getting traction in the Legislature initially was tough.
In fact, a well-known legislative story involves a misunderstanding on one of his first days on the job in Juneau. Rep. Helen Fischer of Anchorage, who had served on the Alaska Constitutional Convention back in the 1950s, looked at the young Gardiner, assumed he was a House page, and handed him a stack of papers and told him to distribute them to the other House members. Gardiner just said "okay."
"I earnestly and diligently took her materials and distributed them to every legislators desk," he said recently. "When the session was coming to order and legislators were sitting in their assigned desks on the floor of the House, Rep. Fischer admonished me that pages were not supposed to sit in the legislators' chairs at their desks. I scrambled for a face-saving way to break the news to her that I was a legislator. The embarrassing moment passed."
Besides not quite the looking "the part" of a legislator, Gardiner also faced a trifecta of factors that would initially make it a challenge for him to get anything done: His age, his lack of seniority, and the fact that he was in the minority, even the Democrats had the numbers to the control the House in 1972.
"I was in the minority my first session due to an internal Democratic caucus battle between the old and the new guard," Gardiner said. "A group of the old guard formed a coalition with the Republicans under a Republican speaker, Tom Fink of Anchorage. I was the youngest member, in the minority, and a freshman. Hard to get any lower in rank."
Still, the first bill he filed, one that would prevent smoking in public meetings eventually became a law. His previous legislative experience in Juneau and Olympia had taught him that someone in his position had to go about things surreptitiously.
"I had to hide a bill, in a sense," he said. "Ask a Senator to introduce it and pass it back to the House - a method taught to me by Representative Clem Tillion, a life long friend. 'If you don't care who gets credit, you can get a lot done' was one of my guiding lights in life."
In those days, the power in both the House and Senate was less concentrated in the Rail Belt than it is today and it was possible for Gardiner – and other Southeast officials – to focus on areas like fisheries, the ferry system and hydro electric projects and get things done for the region because other Alaskan coastal legislators had the same priorities.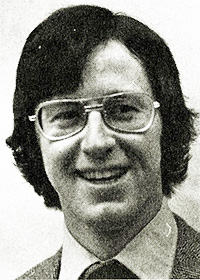 Terry Gardiner, 1977
Photo courtesy Creative Commons: www.commons.wikimedia.org
"Hydro is a good example," Gardiner said. "While Ketchikan, Petersburg and Sitka were in the first round of projects, Kodiak and Kenai were in the second round."
The cohesiveness of the three Ketchikan legislators, Freeman, Ziegler and Gardiner was also a plus for District One, which included Ketchikan, Metlakatla and Prince of Wales in those days.
"We all knew that we would be in different levels of political power in different sessions and that only the three of us truly cared about the priorities and problems of District One," Gardiner said. "We always worked as a team. We would hold a pre-session public hearing to accumulate all the district priorities and had each city, borough, community submit their priority lists. We then sat down to figure out how to help all our communities and what was realistic."
Gradually, Gardiner rose in power and seniority in the House and the Democrats eventually solved their internecine fighting. In 1978, he was chosen as Speaker of the House by the majority caucus, at 28 the youngest speaker ever.
But unlike some members of the Legislature, Gardiner cut his time short, although initially he thought it would be a temporary step aside, not one that would last 40 years.
"At age 32, I had done 12 legislative sessions and five elections, it seemed like my entire life, it was time for a break," Gardiner said. "It (his time in Juneau) was very hard on my family, as it is for everyone. It was impossible for me to be in the Legislature and do it part way. I felt compelled to do all within my power to solve the problems for my district and my state. I planned on taking a break and then returning to politics but did not have a finite plan."
Gardiner was still fishing in the summers and had also helped co-found Silver Lining Seafoods, which would be his life's second act.
"As a fisherman, I was always interested in producing higher quality fish, getting more money for the fish and adding value," Gardiner said. "Even as a gillnetter I dressed many fish and saved the salmon roe to make extra money."
In 1972, he organized the gillnetters marketing co-op, which eventually included 45 boats. He served on the board of the co-op for many years.
"Out of this experience, I decided to start Silver Lining Seafoods and focus it initially on smoked salmon, smoked in Alaska from premium quality salmon," Gardiner said. " I recruited some partners, we all invested some cash and we started a fledgling start up in rented space next to E.C. Phillips. One of my own personal goals was to learn more about starting and building a larger business. I believed this in-depth, hands-on experience would make me a better public official in the future."
Gardiner was the CEO of Silver Lining for 24 years, from 1981 to 2005, when the company became part of the much larger Trident Seafoods. He spent six months with Trident during the change over.
"I left behind five very capable vice presidents and one of them was tapped to run the Silver Lining Division and work to integrate it in into Trident," he added.
Although, Gardiner had always expected to return to politics, he conceded that – when he left Silver Lining – running for office no longer fit his long-term goals.
He decided that promoting public policy would be his life's third act.
"I decided to focus on one public policy issue that had always been important to me and I saw as an national weakness – health care," he said. He had initially tried – unsuccessfully - to convince the state to create universal health care when the state was flush with oil money in the 1970s. But in the early 2000s he returned to health care. "I worked with an international non-profit group, CPTECH, to get affordable drugs for AIDS, TB, Malaria to third world populations. I became involved with groups in Alaska and Washington working on state-based health reforms."
In 2008, he set up a Washington, D.C. office for the Small Business Majority, a group that supported health reform as a boost for small businesses.
"I spent the next four years in DC working on national health reform as a business voice in favor of reform and other small business issues," Gardiner said. "As a lifelong business owner and former legislator, I was a credible advocate. My only regret is that we only got half the job done, we could not convince Congress to take on the control of health care costs…sadly the country is stuck and now health care costs 20 percent of our gross domestic product, the highest in the world…this is the economic Achilles heel of our country, a competitive disadvantage."
Gardiner's sojourn in the Alaska State House had prevented him from completing his college studies.
"I never finished," he said. "Way too busy the next ten years in the Legislature. Years later I thought about it, but by that time they had changed the credit requirements so it would have taken me 2-2.5 years (to finish). Why do that when I could work on national health reform?"
When asked if he misses the legislative world four decades after leaving it, Gardiner says "yes." And "no."
"I miss the great people I got to work with, the intensive education in subjects I knew nothing about and the ability to solve problems for Alaskans and improve the state," he said recently. "I am very proud of our efforts…to rebuild Alaska's salmon run from 30 percent of our historical annual catch to over 100 percent."
He said he is also proud of working on the Permanent Fund which has "met all the goals we had when Clark Gruening, Hugh Malone and I drafted the original bill,"
"We saved the money to provide options for future generations of one-time oil wealth, the funds have been prudently invested, no corruption has occurred, and the fund has never been raided like in other countries," he said.
The "no" comes from the realization that "politics" in the 1970s was much different than politics in the 2020s.
"The time period I served [was] a golden era," Gardiner said. "I and others that served in that time were spoiled."
Gardiner said politics was less partisan then, it cost much less money to run and therefore less fundraising and there were a great many "statesmen" in Alaska to learn from.
"In the last two decades the growth of divisiveness, culture wars, and focus…on power at all costs has created an environment where it is hard to get anything done in elected office," Gardiner said. "Here is one way of putting it. It took us four years to create the Permanent Fund and management structure. It was really hard. Can you imagine this happening today?"





On the Web:
Columns by Dave Kiffer

Historical Feature Stories by Dave Kiffer
Dave Kiffer is a freelance writer living in Ketchikan, Alaska.
Contact Dave at dave@sitnews.us
Dave Kiffer ©2023
Publication fee required. ©
If you would like to reprint/republish this article, contact Dave Kiffer for permission and to arrange payment of publication fee.
Representations of fact and opinions in comments posted are solely those of the individual posters and do not represent the opinions of Sitnews.


Send a letter to the editor@sitnews.us
Contact the Editor
SitNews ©2023
Stories In The News
Ketchikan, Alaska

Articles & photographs that appear in SitNews are considered protected by copyright and may not be reprinted without written permission from and payment of any required fees to the proper freelance writers and subscription services.

E-mail your news & photos to editor@sitnews.us

Photographers choosing to submit photographs for publication to SitNews are in doing so granting their permission for publication and for archiving. SitNews does not sell photographs. All requests for purchasing a photograph will be emailed to the photographer.