Obituary
Richard P. Kauffman, 74, a founder of SitNews Passes

March 03, 2007
Saturday

Ketchikan, Alaska - Richard Paul Kauffman, a founder of SitNews, died at Ketchikan General Hospital at the age of 74, on Wednesday morning, February 28, 2007.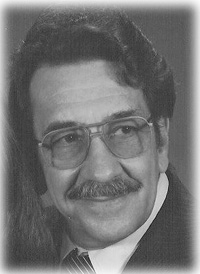 Family mourns loss
of Dick Kauffman
Kauffman was born July 17, 1932, in Sugarloaf, Pennsylvania to George and Geraldine Knorr Kauffman. After graduating from high school he joined the United States Army and served in Army Intelligence as a cryptologist in the U.S. occupied German Zone. After being honorably discharged, he later was employed by the CIA and continued to serve his country in Japan. Kauffman later became an employee of the Federal Aviation Administration and was the FAA Air Traffic Manager at Ketchikan International Airport from 1983 until his retirement in 1999. Kauffman received a distinguished service award from the FAA upon his retirement after 38-years of service.
He is survived by his wife of 26 years, Mary C. Kauffman of Ketchikan; daughter, Yvonne Kauffman of Anchorage; brother George Kauffman III of Sugarloaf, PA; and sisters Karen Minos of Raleigh, NC and Joan Crawford of Penrose, NC. Kauffman is also survived by three adult grandsons Koji Gailey, Kenji Gailey and Seiji Gailey all of Anchorage; and four nephews and five nieces.
He was preceded in death by his beloved father George Kauffman and his beloved mother Geraldine Knorr Kauffman.
"Dick was very proud of and adored his family," said his wife. "Although he faced many health challenges during the last three years of his life, he enjoyed every minute life had to offer and the time he shared with his family and friends." His wife said, "Dick lived a quiet and peaceful life and he left this earth on February 28th in a quiet and peaceful manner. Always a gentleman, he never complained. He was a good man, a devoted husband and a loving father."
Of his various hobbies, he was an avid reader, enjoyed country music, and delighted in his menagerie of cats, dogs, bunnies, geese, ducks and peafowl.
Dick was especially proud of SitNews which he began editing in August 1999, and he appreciated its many readers. The Greater Ketchikan Chamber of Commerce presented SitNews a 2005 Community Service Award and it was Dick's wish that SitNews continue to serve the community of Ketchikan.
At his request there will be no service. Remembrances can be made in the form of donations to the Ketchikan Humane Society or one in your area.

Publish A Letter on SitNews
Read Letters/Opinions
Contact the Editor
SitNews ©2006
Stories In The News
Ketchikan, Alaska