Contact


News Tips


Viewpoints


Search Sitnews


Copyright Info


Archives
Today's News


Alaska & Ketchikan


Top Stories


U.S. News


U.S. Politics


Stock Watch


Personal Finance


Science News


US Education News


Parenting News


Seniors News


Medical News


Health News


Fitness


Offbeat News


Online Auction News


Today In History


Product Recalls


Obituaries
Quick News Search


Alaska


Ketchikan


SE Alaska


Alaska News Links
Columns - Articles


Dave Kiffer


Arts & Entertainment


Parnassus Reviews


Jason Love


Fish Factor


Bob Ciminel


Chemical Eye On...


Rob Holston


More Columnists
Ketchikan


Our Troops
Historical Ketchikan


June Allen


Dave Kiffer


Louise B. Harrington
Recognition


Match of the Month


Asset Builders
Kid's Corner


Bob Morgan
Ketchikan Arts & Events


Arts This Week


Ketchikan Museums


KTN Public Library


Friday Night Insight


Parks & Recreation


Chamber
Lifestyles


Home & Garden


Food & Drink


Arts & Culture


Book Reviews


Movie Reviews


Celebrity Gossip
On the Web


Cool Sites


Webmaster Tips


Virus Warnings
Sports


Ketchikan Links


Top Sports News
Public Records


FAA Accident Reports


NTSB Accident Reports


Court Calendar


Court Records Search


Wanted: Absconders


Sex Offender Reg.


Public Notices
Weather, Webcams


Today's Forecast


KTN Weather Data


AK Weather Map


Ketchikan Webcam


SE AK Webcams


Alaska Webcams


AK Earthquakes


Earthquakes
TV Guide


Ketchikan
Ketchikan Phone Book


Yellow Pages


White Pages
Employment


Employment
Government Links


Local Government


State & National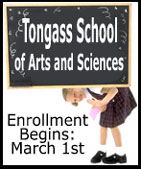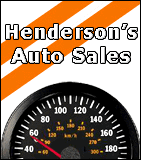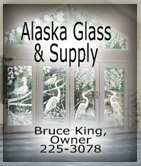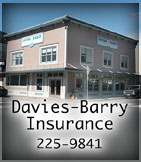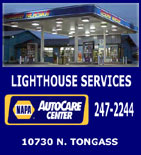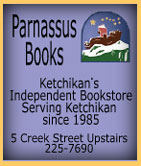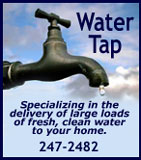 For Sale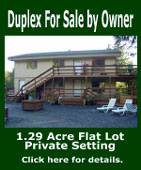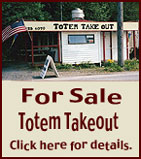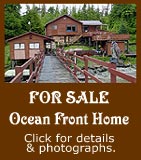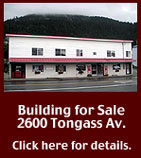 Monday
May 07, 2007

Mother Eagle
Front Page Photo by Rhonda Bolling ©2007
To purchase a high resolution print, email rhonda[at]kpunet.net

Ketchikan: Grand opening of Women's Diagnostic Imaging Suite - It took a year to raise the funds and a year to design and build the suite, but on Friday the Ketchikan General Hospital's (KGH) Women's Diagnostic Imaging Suite will be ready to open. Equipped with state of the art diagnostic machines to support breast imaging, bone density and a wide range of ultrasound diagnostic procedures, the Women's Diagnostic Imaging Suite (WDIS) was also designed to create a comfortable, private and professional setting.

1980's Italian peep-toe pump by Bruno Magli, part of the vintage clothing displays in the new KGH Women's Diagnostic Imaging Suite

To introduce and open the new area, KGH Foundation will be hosting an open house, tours and ribbon cutting on Friday, May 11th, from 5 to 7pm, with a program beginning at 5:30pm in the hospital lobby. The program will feature keynote speaker Delores Churchill, renown Ketchikan artist who was formerly a 23-year employee of the Sisters of St. Joseph of Peace. "We are so excited about the opening", says Angela Salazar, Co-Chair of the fundraising campaign and member of the KGH Foundation Board of Directors. "This was our first campaign and we are so grateful to the community, employees and physicians who also recognized the need and helped make this need become a reality."

In total, over 175 individuals, businesses and organizations contributed to the WDIS campaign. "The project was truly a collaborative effort and without all involved we would not have been able to afford or achieve this result", states Norm Herron, MD, KGH Foundation President. "We were blessed to have so many contributors step up to the plate early on to help us launch the campaign, including several private parties, businesses such as First Bank, Premera Blue Cross Blue Shield of Alaska, AT&T Alascom and Skinner Sales & Service. We even received half of the funding for the new ultrasound machine from Denali Commission grant award." Other charitable grants were received from the Waterfall Foundation and Breast Cancer Detection of Alaska, First City Council on Cancer and Run for Women, First City Rotary and the KGH Auxiliary. As Salazar so often says, "It just shows what our community can do. We step up and make sure that our family, friends and selves can have quality healthcare at home."

The WDIS project included replacement of older ultrasound and bone density machines with state of the art equipment capable of producing and transmitting digital images and able to reduce procedure time significantly. In addition, new computer aided detection equipment was purchased which works in conjunction with mammography resulting in faster and more comprehensive local detection of potential abnormalities and anomalies of tissues and masses in the breast. - More...
Monday PM - May 07, 2007


Ketchikan: Ketchikan High School Senior Named 2007 Miss Tlingit & Haida - The Central Council Tlingit & Haida Indian Tribes of Alaska (Central Council) announced that Markel Wallace of Saxman is the winner of the 2007 Miss Tlingit & Haida Youth Leadership Pageant. Martha Mallott is the 1st Runner Up and Jeanette Commodore is the 2nd Runner Up. The crown was passed to Wallace from the 2006 Miss Tlingit & Haida Marrisa Corpuz, who is a freshman at the University of Alaska Southeast - Juneau.

The leadership pageant activities were held April 19th-21st in Wrangell, Alaska, during The Central Council Tlingit & Haida Indian Tribes of Alaska's 72nd Annual General Assembly. The event has been tailored to provide opportunities to explore the complex weaving of Alaska Native Tribes, Corporations and villages as well as historical events that have helped shape our Tribe. Participants took part in a variety of activities during the event, including workshops on the history of tribal government and Central Council, how to properly conduct themselves in public, subsistence, and the road to leadership.

The selection of Markel Wallace as the 2007 Miss Tlingit & Haida was based on the Wallace's knowledge of tribal government and history, her eloquence, and her concern for the well-being of Alaska Natives. Each contestant also submitted an essay on a Native issue of concern. - More...
Monday PM - May 07, 2007

Audubon Launches Alaska eBird
Trumpeter Swans at Ward Lake,
a few miles from downtown Ketchikan, Alaska.
Front Page Photo by Hamilton Gelhar ©2007

Alaska: Audubon Launches Alaska eBird - Audubon Alaska today launched a new website to collect citizen bird sightings across Alaska and North America which will be a tool for recording and analyzing bird populations to aid science and conservation.

"Alaska eBird will bring birding to the internet, and, more importantly, citizen science to conservationists and ornithologists," said Rich Capitan, Audubon Alaska's Education Specialist.

Developed jointly by Audubon Alaska and the Cornell Laboratory of Ornithology, and funded partly by the Alaska Department of Fish and Game through a State Wildlife Grant, Alaska eBird is part of the greater eBird database, used by bird-lovers and scientists across the continent. eBird is amassing one of the largest and fastest-growing biodiversity data sets in existence. In 2006 participants recorded more than 4.3 million bird observations across North America into the eBird database.

The addition of the Alaska portal will ensure that birds found only in Alaska, such as Red-Legged Kittiwakes, are highlighted, and that species like the Trumpeter Swan and the Red Knot are monitored in their Alaskan breeding grounds. - More...
Monday PM - May 07, 2007

Alaska: Lawmakers take action against action figure By SABRA AYRES - An action figure based on the Rapist No. 1 character from the newest Quentin Tarantino movie "Grindhouse" is causing a stir in the Capitol.

Alaska lawmakers, led by Rep. Anna Fairclough, R-Eagle River, are pushing for a resolution denouncing the doll and urging retailers across the state to boycott its sale.

Fairclough said the doll desensitizes the public to rape, a particular problem for a state with the highest per capita occurrence of sexual assault in the nation.

"We're not seeking to ban the doll, because everyone has a right to express themselves," Fairclough said. "But a doll like this shows a lack of respect for victims of sexual assault." - More...
Monday PM - May 07, 2007

Alaska: Arctic ice cap melting By GEORGE BRYSON - Imagine three-fourths of the land mass of Alaska disappearing in a decade. That's roughly the amount of sea ice that has vanished from the Arctic ice cap in recent years - and now it's melting faster.

So say two new reports from ice experts last week that climate-change scientists consider troubling, since sea ice keeps the Earth cool. An ice-free ocean warms it up.

One report noted there was less Arctic sea ice in April than had ever been recorded that month since satellite imagery of the northern ocean began in 1979. Another found that the melting of the Arctic ice cap is proceeding faster than anyone expected. - More...
Monday PM - May 07, 2007

National: Plan B to cool down Earth By JIM DOWNING - Say 2080 comes around and the climate-change doomsayers have turned out to be right. Greenland is half-melted. Coastal cities are starting to flood. California's reservoirs have all but dried up.

It's time to bring out the big guns.

In a bombardment of the skies, battleship artillery blasts millions of tons of sulfur dust into the stratosphere. It deflects enough of the sun's rays to cool the planet by a few critical degrees. In a flourish worthy of Superman, the sweaty planet is saved.

Here's the catch: This didn't come out of a comic book.

As global greenhouse gas emissions continue to rise, some of the world's most respected scientists are giving serious thought to a global warming Plan B.

They caution that such loony-sounding schemes are likely to cost hundreds of billions of dollars and would almost certainly produce unforeseen side effects. The plans should be considered last-ditch strategies, to be used only if carbon-cutting strategies fail and the planet gets dangerously hot, they say. - More...
Monday PM - May 07, 2007




PUBLIC MEETINGS

KGB School District Worksession /Superintendent Selection Committee Meeting - Tuesday May 8, 2007 Ketchikan High School Room #105 @ 6:00pm


Viewpoints
Opinions/Letters
Basic Rules

Please do not invalidate the electoral process By Choc Schafer & Karen Eakes - Monday PM
A Bad Day in the State Capitol By Sen. Hollis French - Monday PM
Cooperative Extension Service deserves your support By Philip Loudon - Monday PM
Conan for School Board By Ken Lewis - Monday PM
Whitecliff School and property auction By Jackie Williams - Monday PM
Signal Creek Campground By Robert Gustafson - Monday PM
Do We Really Need a New Public Library? By Robert D. Warner - Monday PM
Ask yourself some questions By Susan Walsh - Monday PM
Fundraiser Villains By Tina Stephens - Monday PM
Response to headline: "Hospital fires temporary doctor" By Patrick Branco, Lorrie Mortensen and Kate Vikstrom - Friday
18,000 Alaska children have no health insurance By Rep. Les Gara - Friday
Acquiring Coast Guard Beach By Carrie Dolwick - Friday
School board conduct By Eugene Martin - Friday
Outrage By A.M.Johnson - Friday
In Defense of Webb By Tom Ferry - Friday
"Getting" vs "The Buck Stops Here" By Charlotte Tanner - Friday
Ethics and Professionalism vs. Apology By Ralph Mirsky - Thursday PM
Serious questions about the missing $200,000 of Borough money By Anita Hales - Thursday PM
Some Mean and Short Sighted People By Jerry Cegelske - Thursday
Open Meetings By Michael Spence - Thursday
Letter of appreciation By A. M. Johnson - Thursday
Wilson Clinic and New Horizons By Patrick Branco - Thursday
Recycle Bins By Carol Baines - Thursday
A LONG OVERDUE THANK YOU!!! By Dugan Daniels - Thursday
Webb's Apology By Jason Moore - Thursday
Fiscally Responsible Goverment By Ed Fry - Monday PM
Apology By Carl C. Webb - Monday PM
Janelle Hamilton will be missed By Frances Natkong - Monday PM
Big Changes are Coming. By George Miller - Monday PM
Missing $200K By Hunter Davis - Monday PM
Does anyone remember... By James Gropper - Monday PM
Wilson Clinic and other names By Marcia Hilley - Monday PM
Re Immigration Reform By Mike Isaac - Monday PM
Serious questions about the missing $200,000 of Borough money By Mary Lynne Dahl - Friday
RE: SPRING COUNTER -OFFENSIVE AND OTHER WEIRD STUFF By Rick Krueger - Friday
Immigration Reform? By John Maki - Friday
Re: Wilson Clinic By Dave Kiffer - Friday
More Viewpoints/ Letters
Publish A Letter

Ketchikan

Police Report Updated
AK Troopers Daily Dispatch
Today's Forecast
Satellite
Today's Weather Images
Marine Forecasts
Ketchikan Weather Data
Current AK Weather Map

CLASSIFIEDS

Publish ad
Please select the proper category before posting.




CLASSIFIEDS' CATEGORIES

Announcements
For Sale / Free Stuff
Garage Sales
Homes / Apts/ Property
Pets
Wanted
Lost & Found
Local Services
Publish your ad

More Front Page Archives

Columns - Commentary

Ben Grabow: The solution to network stupidity: yell at the TV - There are, I have learned, three basic groups of network news viewers.

These three different groups are not separated by the network they watch or which anchor they prefer. They are divided by their response to bad news. And not unfortunate or unhappy news, but regular news that is reported poorly.

The three types of news viewer are decided by their response to stupidity.

Most viewers will accept stupidity and continue to watch without a blink. Either they don't recognize the stupidity, or if they do, they accept it as a necessary part of media in the mainstream.

A second type of viewer will recognize stupidity immediately and take action. This type of viewer will either mute the television until the offending segment has ended or actually change the channel to see if another major network is possibly behaving in a less stupid manner. Many of these viewers will resign themselves to the fact that stupidity runs rampant on the morning and evening airwaves and will turn the television off entirely. - More...
Tuesday AM - May 08, 2007

Steve Brewer: About those warranty guarantees - Thank you for buying your new Appliance or Other Product from Nameless Store That Sells Appliances and Other Products! We're sure your life will be much improved by this purchase.

This product comes with full warranties from its manufacturer, and that should be good enough, but you never know. We're not saying it's going to break or anything, but you might want an Extended Warranty from Nameless Store. Just in case.

For only (a shockingly high sum of money) per year, our Extended Warranty protects your Appliance or Other Product against all malfunction, damage or negligence. If it breaks, we'll fix it.

Guaranteed!

The following restrictions apply:

You must bring your Appliance or Other Product to us for repair. We can't be driving all over the state, picking up appliances and other products all day. We've got a Nameless Store to run here! Ha-ha! But no, really, you'd better rent a truck.

This contract does not cover the costs of labor or parts, beyond certain levels to be determined later by Nameless Store. Haul it in here. Then we'll tell you what it'll really cost. - More...
Tuesday AM - May 08, 2007

Preston MacDougall: Chemical Eye on Tennessee Idol - "Yo dog, listen up. Check it out, check it out. That project was the perfect choice for you!"

OK, that may not be the exact way he phrased his questions, but Dr. Lewis Myles, a professor of Biology at Tennessee State University, a historically black institution, always went first since he was seated at the left end of the panel of judges. Lewis also had the most experience on the panel, having judged high-school science projects for the Tennessee Junior Academy of Science for over 25 years straight. Lewis was cool, and put the students at ease, but if their project involved plants, they needed to on their toes because his questions were sharp.

Next in line was Dr. Gore Ervin, a professor of Biology at my own institution, Middle Tennessee State University. Gore is one of the most kind-hearted people I have ever met, and when passing through the halls of the ground-floor biology department to the second-floor chemistry department, his familiar chuckle is as ever-present, but far more welcome then the interesting mix of volatile organics that are exuded by various fermenting organisms. - More...
Tuesday AM - May 08, 2007

Dan K. Thomasson: Baseball needs a zero-tolerance policy - The other evening I watched my grandson size up a fastball down the middle and belt it all the way to Kingdom Come, well, pretty near anyway. The ball soared over the outfield fence and into the woods beyond, a distance of over 225 feet. Not bad for an 11 year old, even one with some size and documented skills.

As he rounded the bases and his fellow teammates poured out of the dugout to give him the traditional high five at home plate, I couldn't help think that this is the game in its purest form, the way it was meant to be played on spring and summer evenings with young men relying on nothing more than innate ability and enthusiasm and the joy of competing with parents, grandparents and friends cheering them on.

It seemed to me that if this relatively ancient American game is still the national pastime, it is in venues like this where perhaps hundreds of thousands of boys each season are learning some of life's lessons on diamond-shaped playing fields. One could argue that if the game is to retain its integrity, it will be at this level where the importance of winning and the money associated with it has not yet tainted those who play; where hitting a homerun is a tremendous rush because it wasn't the product of an illegal substance. - More...
Tuesday AM - May 08, 2007

---

E-mail your news tips, news
releases & photos to:
editor@sitnews.us

M.C. Kauffman, Webmaster/Editor
webmaster@sitnews.us

In Memory of Dick Kauffman
1932-2007

SitNews
Stories in the News
©1999 - 2007
Ketchikan, Alaska

Locally owned & operated.

Online since 1999

Articles & photographs that appear on SitNews are protected by copyright and may not be reprinted or distributed without written permission from and payment of required fees to the proper sources.