Contact


News Tips


Viewpoints


Search Sitnews


Copyright Info


Archives
Today's News


Alaska & Ketchikan


Top Stories


U.S. News


U.S. Politics


Stock Watch


Personal Finance


Science News


US Education News


Parenting News


Seniors News


Medical News


Health News


Fitness


Offbeat News


Online Auction News


Today In History


Product Recalls


Obituaries
Quick News Search


Alaska


Ketchikan


SE Alaska


Alaska News Links
Columns - Articles


Dave Kiffer


Arts & Entertainment


Parnassus Reviews


Jason Love


Fish Factor


Bob Ciminel


Chemical Eye On...


Rob Holston


More Columnists
Ketchikan


Our Troops
Historical Ketchikan


June Allen


Dave Kiffer


Louise B. Harrington
Recognition


Match of the Month


Asset Builders
Kid's Corner


Bob Morgan
Ketchikan Arts & Events


Arts This Week


Ketchikan Museums


KTN Public Library


Friday Night Insight


Parks & Recreation


Chamber
Lifestyles


Home & Garden


Food & Drink


Arts & Culture


Book Reviews


Movie Reviews


Celebrity Gossip
On the Web


Cool Sites


Webmaster Tips


Virus Warnings
Sports


Ketchikan Links


Top Sports News
Public Records


FAA Accident Reports


NTSB Accident Reports


Court Calendar


Court Records Search


Wanted: Absconders


Sex Offender Reg.


Public Notices
Weather, Webcams


Today's Forecast


KTN Weather Data


AK Weather Map


Ketchikan Webcam


SE AK Webcams


Alaska Webcams


AK Earthquakes


Earthquakes
TV Guide


Ketchikan
Ketchikan Phone Book


Yellow Pages


White Pages
Employment


Employment
Government Links


Local Government


State & National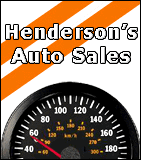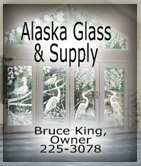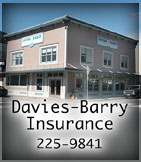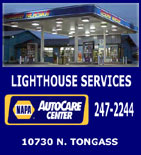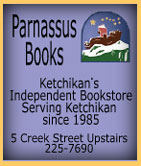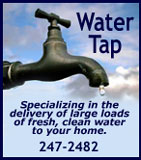 For Sale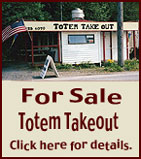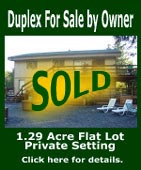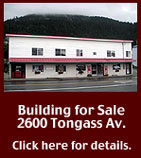 Wednesday
May 16, 2007

Red Breasted Sapsucker
This Red Breasted Sapsucker was photographed in the Brown Mountain area.
Front Page Photo by Jim Lewis ( jlewis[at]kpunet.net )

National: Point system at center of immigration-overhaul talks By CAROLYN LOCHHEAD - A Canadian-style point system at the center of a controversial new immigration overhaul could transform the ethnic and social composition of the United States in decades to come, but such a change hinges on the details expected to emerge this week from closed-door negotiations between the White House and key senators in both parties.

In concept, a point system that awards visas on the basis of such factors as education, age, job skills and English proficiency could mark a radical change from the current system that awards the vast majority of the 1 million legal-permanent-residence visas, or green cards, on the basis of a foreigner's family ties to relatives already in the United States.

Depending on how a point system is constructed, a Ghanaian physician fluent in English could get priority to enter the country, for example, over a Spanish-speaking hotel maid from Guatemala whose brother is a U.S. citizen.

That kinship-based system, in place since 1965, has encouraged large immigrant flows from Latin America and Asia, although that was not the original intention. Such "chain migration" poses a major stumbling block to efforts to legalize the estimated 12 million people now in the country illegally. Critics say such legalization efforts would encourage these new residents to bring their relatives, leading to millions more immigrants based not on skills but on family ties.

Immigrant-rights groups, which are often organized on ethnic lines, are adamant that some form of family ties remain central to U.S. immigration policy.

Cecilia Munoz, vice president at the National Council of La Raza, a Latino immigrant lobbying group, called the point system a radical experiment.

Munoz said a point system that "would be open to anyone in the world, create a potentially huge demand and is very much skewed toward highly educated, English-speaking people, has implications not only for the immigration system, but I think broader implications for class and arguably race."

Frank Sharry, executive director of the National Immigration Forum, an immigrant lobby, said he is open to a point system depending on how it is structured.

"This point system is very critical," Sharry said. "Who will benefit, how the points will be apportioned, whether there's equity between high and low skill, whether it favors people here, or unknown, disconnected folks from around the world, and whether family is going to count enough are just some of the issues that are really going to be make-or-break for us when we finally see what's on the table." - More...
Wednesday - May 16, 2007

Southeast Alaska: Work of pioneering whale researcher provides longest record on humpbacks - A humpback whale sighted in 1972 in Lynn Canal in Southeast Alaska by pioneering whale researcher Charles Jurasz was re-sighted again last year in both Hawaiian and Alaska waters, according to NOAA's Alaska Fisheries Science Center.

Dan Salden of the Hawaii Whale Research Foundation was working in Alaska when he took this photograph of the flukes of humpback whale NMMLID 229 in Southeast Alaska's Seymour Canal on December 3, 2006.
Photo: Dan Salden/ Hawaii Whale Research Foundation

"With last year's sightings, this whale has the longest identification record, 35 years, of any humpback whale", said NOAA's Alaska Fisheries Science Center Director Doug DeMaster. "The record is a tribute to Charles Jurasz' pioneering work, which started in the mid-1960s, long before whale biologists considered using photo-identification as a research tool."

The whale, most likely a male, is known as NMMLID 229. He was photographed near Maui by researchers from The Dolphin Institute in February 2006 and again by a team of researchers working under the scientific research permit of Sitka whale researcher Jan Straley in Southeast Alaska's Seymour Canal in December 2006. NMMLID 229 has been photographed more than 34 times over the years in Alaska and Hawaii by researchers from the Alaska Fisheries Science Center, the University of Hawaii, The Dolphin Institute, the Hawaii Whale Research Foundation, the Center for Whale Studies, the Center for Coastal Studies and others.

Several other whales first identified by Charles Jurasz have similar sighting histories, though NMMLID 229 currently holds a slim lead for the longest identification period in the NOAA database. Chris Gabriele, whale biologist at Glacier Bay National Park and Preserve, confirmed that at least nine other Jurasz whales, first photographed in the early-to-mid 1970s, were seen in Glacier Bay as recently as last summer and are expected to be sighted again this season.

"In the years since Charles Jurasz and a few other early pioneers started using photographs to identify individual whales, it's become commonly accepted for researchers to use photographs for individual whale identification," said DeMaster.

"We're wondering if other people have any early whale photos they would be willing to share with the researchers at the Alaska Fisheries Science Center," DeMaster added. "What's needed is a copy of the whale photograph, the date and place. It's possible that we would then be able to match the photo with others in our database." - More...
Wednesday - May 16, 2007

Alaska Science: Scientists to take driftwood expedition this summer By NED ROZELL - The Thule people who lived in the High Arctic 1,000 years ago left behind spruce carvings that intrigue archaeologist Claire Alix because the Thule lived hundreds of miles from the nearest living tree. Their only source of wood was what drifted in from places unknown.

"Wood is well preserved in archaeological sites," said Alix, an archaeologist with the Alaska Quaternary Center at the University of Alaska Fairbanks. "It's really plentiful in sites of (the Thule) period."

Driftwood logs have tales to tell about past river and ocean circulation and climate, and Alix is one of the few scientists who study driftwood. When trees fall from the bank of a great river like the Yukon, Mackenzie, or the Anadyr in Siberia, they sometimes travel thousands of miles to the ocean. Once in the ocean, a Yukon spruce log can reach the eastern Arctic via Fram Straight, riding ice floes for a good portion of the way and taking many years to complete the trip. - More...
Wednesday - May 16, 2007

Ketchikan: Focus on Our Feathered Friends: Moonie, the Great Horned Owl - Moonie is one of the crowd favorites during live bird shows at the Deer Mountain Tribal Hatchery & Eagle Center in Ketchikan. A great horned owl, Moonie has lived at the Eagle Center since 2000 after being hit by a car, injuring his right wing. The injury resulted in Moonie not being able to fly well enough to survive in the wild and since then, Moonie has lived at the Center.

According to Danika Fornear Bird Curator at the Center, Moonie is definitely favored amongst both staff and visitors due to his striking looks and gentle disposition. She said he is a true "feathered ambassador", allowing the Center's visitors an up close and personal view of these magnificent birds. Fornear said, "He is even trained to flap his wings during presentations to illustrate 'silent flight', where owls make no noise when flying so they can sneak up on their prey." - More...
Wednesday - May 16, 2007

Recognition

Ketchikan: Asset Builder of the Month Bobbie McCreary - PATCHWorks has announced the selection of Bobbie McCreary as the "Asset Builder of the Month" for May. She is being recognized for her "can do" attitude, boundless energy, and astounding commitment to the youth of Ketchikan.

As her nominator stated, "Bobbie recognizes a problem, offers a solution, and then says, why not?" She was instrumental in the efforts to beautify the downtown in the winter by organizing community members to paint and decorate some of the boarded up windows. This has now become an "annual event where young and old gather to share their artistic talent and this effort has made a little corner of our town a welcome relief in the dreary winter months."

According to information provided by PATCHWorks, McCreary has been a major supporter and guide in the formation and development of Ketchikan Youth Initiatives, a local non-profit organization focused on youth empowerment. With McCreary's guidance, and through several years of effort, these young people have formed a paint-ball league and playing field that is open and available to the youth of our community for fun, healthy outdoor activity. - More...
Wednesday - May 16, 2007




Public Meetings

May 16, 2007, 7:00 pm - Ketchikan City Council regular meeting - City Council Chambers... Download agenda & information packets pdf (Click on each agenda item to download each packet)

Viewpoints
Opinions/Letters
Basic Rules

Pets By Amy Serjeant - Wednesday PM
GRAVINA ISLAND CLEAN UP By Jerry Cegelske - Wednesday PM
Fair Credit Due to Republican Generals By Nick Kelly - Wednesday PM
LET'S PARTY AT THE EAGLE CENTER!!! By Danika Fornear - Wednesday PM
Debris In the Sea (and elsewhere) By Carol Baines - Tuesday AM
Turning the Private Sector Loose By Charlotte Tanner - Tuesday AM
Why take a good man out? By Tami Linne - Tuesday AM
Inexperienced elected officials By Bill Thomas Sr. - Sunday
Cleaning Up More Trash By Jerry Cegelske - Sunday
Ask Yourself - I Did By Carl Webb - Sunday
Save us all the trouble of recall, just resign By Rick Watson - Sunday
Turn the private sector loose By Sean Parnell - Sunday
Re: Val Klemm By Dave Kiffer - Sunday
Dismissal Of The Superintendent By Jerilyn Lester - Sunday
Are youth held more accountable? By Kelli Carlin-Auger - Sunday
Make a final list, check it twice 'n thrice By Sen. Kim Elton - Sunday
Mickey Mouse rip-off character By Mark Neckameyer - Sunday
Join a Community of Hope! By Linda Teal Kreider - Sunday
No Grounds For Recall By Dan Ortiz - Saturday
THE EAGLE CENTER NEEDS YOUR HELP! By Danika Fornear - Saturday
Governor's Position on Gravina Logging Road By Eric Tyson - Saturday
Recall By Chris Elliott - Saturday
Frank Murkowski, Oh Where Art Thou? By Charlotte Tanner - Saturday
Dismissal of Superintendent Martin By Mike Harpold - Wednesday PM
Recall Elections By Bill Hendricks - Wednesday PM
Recall, It IS the Electoral Process! By Michael Fitzgerald - Wednesday PM
Mr. Carl Webb's apology By Charles Edwardson - Wednesday PM
Sickened By Kevin Mackey - Wednesday PM
After Prom Breakfast By Christy Moss - Wednesday PM
Think you have seen it all? By Jessica Mathews - Wednesday PM
Prescription Drug Advertising. Where is the Outrage? By Paul G. Jaehnert - Wednesday PM
Traveling Doctor's departure ... By Shirley McDonald - Wednesday PM
Please do not invalidate the electoral process By Choc Schafer & Karen Eakes - Monday PM
A Bad Day in the State Capitol By Sen. Hollis French - Monday PM
Cooperative Extension Service deserves your support By Philip Loudon - Monday PM
Conan for School Board By Ken Lewis - Monday PM
Whitecliff School and property auction By Jackie Williams - Monday PM
Signal Creek Campground By Robert Gustafson - Monday PM
Do We Really Need a New Public Library? By Robert D. Warner - Monday PM
Ask yourself some questions By Susan Walsh - Monday PM
Fundraiser Villains By Tina Stephens - Monday PM
More Viewpoints/ Letters
Publish A Letter

Ketchikan

Ketchikan Police Report
AK Troopers Daily Dispatch
Today's Forecast
Satellite
Today's Weather Images
Marine Forecasts
Ketchikan Weather Data
Current AK Weather Map

CLASSIFIEDS

Publish ad
Please select the proper category before posting.




CLASSIFIEDS' CATEGORIES

Announcements
For Sale / Free Stuff
Garage Sales
Homes / Apts/ Property
Pets
Wanted
Lost & Found
Local Services
Publish your ad

May 2007

| | | | | | | |
| --- | --- | --- | --- | --- | --- | --- |
| S | M | T | W | T | F | S |
| | | 01 | 02 | 03 | 04 | 05 |
| 06 | 07 | 08 | 09 | 10 | 11 | 12 |
| 13 | 14 | 15 | 16 | 17 | 18 | 19 |
| 20 | 21 | 22 | 23 | 24 | 25 | 26 |
| 27 | 28 | 29 | 30 | 31 | | |

More Front Page Archives

Columns - Commentary

Jay Ambrose: Boycotters full of gas - The Internet is a powerful tool, and we may get some inkling of just how powerful on May 15th. That's when there's supposed to be a nationwide boycott of gas stations. If it comes off -- if millions and millions steer clear of the pumps -- we'll know that an organizing effort via e-mail, Web sites and chat groups produced extraordinarily successful results.

But because the premise of this boycott is that U.S. oil companies are greedy, exploitative and conspiratorial, we will also know that these millions of our fellow citizens haven't the slightest notion of economic reality.

The thesis of the boycott organizers, or at least those I have encountered, is that the oil companies can set just about any price they want and are now getting unbelievably rich at the expense of all us poor slobs who either have to pony up what's demanded or walk to our various destinations.

It's a narrative that just about anybody can grasp because it makes the world oh so simple. You see, there are bad guys and good guys, and if the good guys will just stand up for themselves, they can bring the bad guys to their knees. - More...
Tuesday AM - May 15, 2007

Michael Reagan: Going Wobbly - Maggie Thatcher had a great line about politicians who lose their nerve when faced with a big problem: she warned them against going wobbly.

That warning would be lost on the members of today's national Democratic Party. They've gone far beyond that stage. Nowadays they have no problem with being seen as America's surrender monkeys.

Covering their eyes so they won't be able to see how their policies will bring on a holocaust that will afflict the Middle East, and their ears so they won't hear the cries of hundreds of thousands of Iraqis and Afghans as they are butchered by al Qaeda and Iranian terrorists, they are willing to stand by while chaos reigns in the entire region, a major part of our oil supply is cut off, and terrorism comes home to our front door.

Their latest gambit, carried out under the guise of an organization of veterans calling themselves VoteVet.org, a group affiliated with the Soros-funded far-left MoveOn.org ­ a Democratic front group -- has sponsored a TV ad featuring retired Gen. John Batiste, Gen. Paul Eaton and failed Democratic presidential candidate Gen. Wesley Clark.

The ad opens with a clip of President Bush saying, "I have always said that I will listen to the requests of our commanders on the ground." - More...
Tuesday AM - May 15, 2007

Val J. Halamandaris: A need for home care nurses - In 2006 the first year of the baby boom generation turned 60. In the very near future, this, the largest U.S. generation in history - 77 million people - will come into their retirement years. In doing so, they will transform every aspect of American society.

This generation will not go silently into the good night. They will not meekly submit to retirement but will bend and shape the concept to suit their needs.

The evidence is clear that this will remain an activist generation until the end of its days. To meet their health needs, baby boomers will shape home- and community-support programs rather than look to institutions. While they will be far healthier and live longer than their parents, boomers -- the richest generation in history -- will have the resources to structure the support programs needed to deal with disabilities and remain independent in their own homes. - More...
Tuesday AM - May 15, 2007

Newsmaker Interviews

Bill Steigerwald: Why Voters Vote the Way They Do - How do voters choose their candidates? How do they process all the political information that they are bombarded with so they can make intelligent choices during elections like next week's primaries? No one knows everything about how voters think and act, but Richard R. Lau, a politics professor at Rutgers, has at least tried to find out. Based on research from experiments with about 700 people, Lau and David Redlawsk wrote "How Voters Decide: Information Processing in Election Campaigns," a 2006 book definitely not aimed at casual readers. I recently spoke with Professor Lau by telephone from the Rutgers campus as he was grading final exams:

Q: Are voters usually rational when they choose a candidate?

A: Well, that depends on what you mean by "rational." Can voters give you a reason for why they did what they did? Yes, absolutely. A more formal economic definition of rationality is ... to very actively and conscientiously consider the consequences of the different alternatives for your own well-being, however you want to define that, and, in this case, vote for the candidate that maximizes your self-interest, however you want to define that. No. Not very many people do that.

Q: What kinds of information or forms of persuasion are voters most likely to be influenced by?

A: They're most likely to be influenced by two things. To the extent that they have strong prior political beliefs -- whether they're Democrats or Republicans or liberals or conservatives -- they really are going to see things in light of their own backgrounds, which is the nice way to say it, or their own biases, which is the less nice way to say it. If you're a Republican and Dick Cheney tells you something, you are a lot more likely to believe it than if you are a Democrat -- and then you'll listen to Hillary Clinton. That's one very big factor. The other factor -- which those of us in political science tend to overlook a lot because we often don't have the evidence -- is people that you talk to: your friends, your family, your neighbors. If somebody you trust says, "That Mitt Romney is a real jerk," then it is going to be hard for you -- particularly if you don't know enough about (Romney) to counter that information or argue against it -- to reject that person's statement.- More...
Tuesday AM - May 15, 2007

---

E-mail your news tips, news
releases & photos to:
editor@sitnews.us

M.C. Kauffman, Webmaster/Editor
webmaster@sitnews.us

In Memory of Dick Kauffman
1932-2007

SitNews
Stories in the News
©1999 - 2007
Ketchikan, Alaska

Locally owned & operated.

Online since 1999

Articles & photographs that appear on SitNews are protected by copyright and may not be reprinted or distributed without written permission from and payment of required fees to the proper sources.