Contact


News Tips


Viewpoints


Search Sitnews


Copyright Info


Archives
Today's News


Alaska & Ketchikan


Top Stories


U.S. News


U.S. Politics


Stock Watch


Personal Finance


Science News


US Education News


Parenting News


Seniors News


Medical News


Health News


Fitness


Offbeat News


Online Auction News


Today In History


Product Recalls


Obituaries
Quick News Search


Alaska


Ketchikan


SE Alaska


Alaska News Links
Columns - Articles


Dave Kiffer


Arts & Entertainment


Parnassus Reviews


Jason Love


Fish Factor


Bob Ciminel


Chemical Eye On...


Rob Holston


More Columnists
Ketchikan


Our Troops
Historical Ketchikan


June Allen


Dave Kiffer


Louise B. Harrington
Recognition


Match of the Month


Asset Builders
Kid's Corner


Bob Morgan
Ketchikan Arts & Events


Arts This Week


Ketchikan Museums


KTN Public Library


Friday Night Insight


Parks & Recreation


Chamber
Lifestyles


Home & Garden


Food & Drink


Arts & Culture


Book Reviews


Movie Reviews


Celebrity Gossip
On the Web


Cool Sites


Webmaster Tips


Virus Warnings
Sports


Ketchikan Links


Top Sports News
Public Records


FAA Accident Reports


NTSB Accident Reports


Court Calendar


Court Records Search


Wanted: Absconders


Sex Offender Reg.


Public Notices
Weather, Webcams


Today's Forecast


KTN Weather Data


AK Weather Map


Ketchikan Webcam


SE AK Webcams


Alaska Webcams


AK Earthquakes


Earthquakes
TV Guide


Ketchikan
Ketchikan Phone Book


Yellow Pages


White Pages
Employment


Employment
Government Links


Local Government


State & National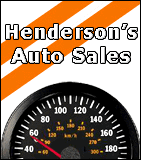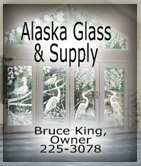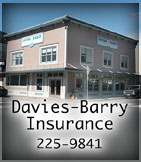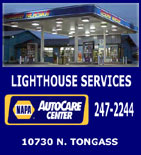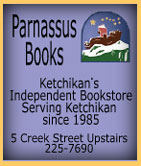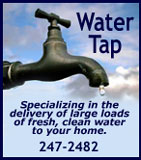 For Sale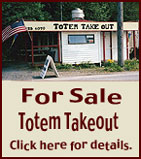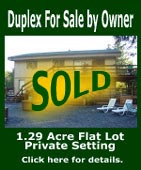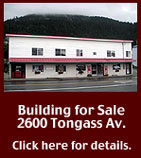 Saturday
May 12, 2007

Val Klemm: Miner, Fish Pirate
A Feature Story By LOUISE BRINCK
Photo: Floating Fish Trap - Photo Courtesy U.S. Fish & Wildlife

Ketchikan Pioneers: Val Klemm: Miner, Fish Pirate A Feature Story By LOUISE BRINCK HARRINGTON - An old-timer once said, "If you want to make it as a miner, keep your needs few and desires simple."

Val Klemm kept his needs few but his desires were not simple-just the opposite, in fact.

He desired to make money. Born in 1878 he came to Ketchikan in 1904 and built a one-story home in Newtown in 1906. In 1914 he purchased two mining claims at Caamano Point which he developed and worked for the next 34 years.

Mine at Caamano Point

A few old-timers still remember Klemm's antimony mine at Caamano. (In earlier days antimony was used to make paints, enamels, pottery and rubber.) The mine was referred to locally as the "Klemm claims," though the official name included two registered claims: the Hot Air and the Black Hand Lode.

The Hot Air was the largest of the two claims with a 12-foot shaft, several open pits, a mill and blacksmith shop. Both claims were located in a small cove on the Clarence Strait side of Caamano at the 200-foot level, about three-quarters of a mile from the beach. At the head of the cove, Klemm built himself a cabin. - More...
Saturday - May 12, 2007

News

Alaska: Oil executives plead guilty to bribing Alaska lawmakers By RICHARD MAUER and LISA DEMER - Bill Allen, a welder who took the Veco Corp. from a small Kenai oil-field company to a billion-dollar international contractor and a major political force, has pleaded guilty to bribing at least four Alaska legislators, including former Senate President Ben Stevens.

In a plea bargain with the U.S. Justice Department's Public Integrity Section, Allen and Rick Smith, Veco's vice president for community and government affairs, each pleaded guilty to three identical felony charges - bribery and two counts of conspiracy.

Both men accepted responsibility for making more than $400,000 in illegal payments and benefits to public officials or their families. More than half the money went to Stevens in the form of phony "consulting" fees, the government charged.

Stevens, son of U.S. Sen. Ted Stevens, R-Alaska, has not been charged. He was named in the plea documents as "State Senator B," but his identity was unmistakable. - More...
Saturday - May 12, 2007

Alaska: Veco case may spark charges from state By LISA DEMER - Attorney General Talis Colberg has directed state lawyers to begin criminal and civil investigations into Veco and related parties after company chief executive officer Bill Allen and a vice president pleaded guilty Monday to federal charges of bribery and conspiracy.

Colberg told state lawyers to look into issues not addressed by the federal case. The Alaska Public Offices Commission also is looking into possible violations.

In another development, Gov. Sarah Palin urged indicted state Rep. Vic Kohring, R-Wasilla, to consider stepping down. The governor said it wasn't in her power to demand that he resign, but said he should think about it. - More...
Saturday - May 12, 2007

Alaska: Bill to Streamline Predator Management Laws Introduced by Governor - Alaska Governor Sarah Palin has introduced a bill in the State House and Senate that will simplify and clarify Alaska's intensive management law for big game and the state's "same day airborne hunting" law. "I have said many times that my administration is committed to management of game for abundance, and to a proactive, science-based predator management program where appropriate," said the Governor. "The bill I am introducing will give the Board of Game and state wildlife managers the tools they need to actively manage important game herds and help thousands of Alaskan families put food on their tables."

The bill, House Bill 256 and Senate Bill 176, clarifies and simplifies the language of what is known as the "intensive management" law (AS 16.05.255 (e-g)), which requires the Alaska Board of Game to adopt regulations to restore populations of moose, caribou and deer in parts of the state where they have been depleted over time. During the last four winters, the state has been conducting predator control programs in some areas to build up moose and caribou herds. - More...
Saturday - May 12, 2007

Alaska: DRUNK DRIVING PROVISION ADDED TO OMNIBUS BILL; ID mark will help protect Alaskans from drunk drivers - Rep. Harry Crawford's (D-Anchorage) bill to reduce drunk driving deaths and injuries was today added to an omnibus crime bill by the Senate Judiciary Committee. HB 14, sponsored by Crawford, would require an identifying mark to be placed on the driver's license or state-issued ID card of convicted drunk drivers under orders not to drink as part of a sentence or as a condition of probation or parole.

"We are working to keep Alaskan families safe from drunk drivers," Crawford said. "This law will prevent carnage caused by drunk drivers by stopping repeat offenders from buying alcohol." - More...
Saturday - May 12, 2007

Alaska: State and Two Maritime Unions Reach Agreement - The State of Alaska's Division of Personnel and Labor Relations announced Friday that a one year collective bargaining agreement has been reached with two of the Maritime Bargaining Units. The International Organization of Masters, Mates and Pilots (MM&P) represents the licensed deck officers on the Alaska Marine Highway System and the Marine Engineers Beneficial Association (MEBA) represents the licensed engineers working for the Alaska Marine Highway System. The agreement covers the period of July 1, 2007, through June 30, 2008.

These are the fourth and fifth agreements reached under the new administration. The State continues to negotiate with Alaska State Employees Association (ASEA) and the Alaska Public Employees Association (APEA). - More...
Saturday - May 12, 2007

Washington Calling: Blue corn ... farm concentrations ... mower pollution ... more By LISA HOFFMAN - The collapse of the World Trade Center skyscrapers touched all corners of the country. That's the finding of a study of those who have signed on to the World Trade Center Health Registry, a confidential health survey of those directly affected by the 9/11 terror attacks on the iconic towers -- be they tourists, rescue or recovery workers, students or those on business trips. - More...
Saturday - May 12, 2007

Week In Review By THOMAS HARGROVE - King Herod's tomb discovered in the West Bank - A team of archaeologists from Hebrew University announced Tuesday that the tomb of King Herod, who ruled ancient Israel when Jesus was born, has been located in the ruins of the king's winter palace in the Judean desert along the West Bank. The team found pieces of elaborately carved limestone after excavating the site. "It's a sarcophagus we don't just see anywhere," archaeologist Ehud Netzer told reporters. Herod ruled much of the Holy Land during the Roman occupation of Palestine. He began a large-scale construction program in Jerusalem that included an expansion of the city's Second Temple where Jesus prayed and taught. - More...
Saturday - May 12, 2007

Ketchikan: Spring 2007 Ketchikan Community Concert Band Performance May 19th - The Ketchikan Community Concert Band will present their Spring Concert on Saturday evening, May 19th, at 7:00 p.m. in the Ketchikan High School Auditorium. The theme for this spring's program is "The Remarkable Run", which is the title of a special piece composed for the band by former Ketchikan resident, Brent Purvis.

Brent graduated from Kayhi in 1990, majored in music education and composition at the University of Idaho and has since taught music at South Whidbey High School, in Washington, and in Sitka, Alaska. He has been Director of Bands and Music Coordinator for the Colville Washington School District the past two years. Brent worked for many years while in high school and college at McPherson Music and was one of the original members of the popular local jazz group, "Lush Life". One of the KCCB band members donated mileage to make it possible for Mr. Purvis to come up for the concert and conduct his piece.

The "Remarkable Run" is a musical tribute to Southeast Alaska and depicts the annual run of pink salmon upstream to their spawning grounds. The three connected segments of the piece represent the pooling at the mouth of the river ("Waiting For The Tide"),"The Run Is On" and "End Of The Run". The music calls for three rainsticks to produce the rain effects at the beginning and end of the piece. The band members owned two of these instruments, but rather than buy another one, percussionists George Shaffer and Patrick Enright built an even better alternative - a circular, hand-cranked, continual rain machine which better matches our weather in Southeast. It works beautifully, looks great and is like no other instrument. It also has a visual pattern on the front that will certainly get the attention of audience members. - More...
Saturday - May 12, 2007

Klawock: Dr. Bob Thomas joins ARMC medical staff - The SouthEast Alaska Regional Health Consortium (SEARHC) Alicia Roberts Medical Center in Klawock has announced the hiring of Dr. Robert C. "Bob" Thomas, M.D., to the position of permanent staff physician.

Dr. Thomas is new to Prince of Wales Island, but he's worked as a physician in Southeast Alaska - in private practice in Juneau and at Sitka Community Hospital. He also has been a flight surgeon for the U.S. Navy and U.S. Coast Guard.

"Dr. Thomas is a very welcome addition to the Alicia Roberts Medical Center staff," said Cindy Gamble, Clinic Administrator for ARMC. "He has extensive experience in Southeast Alaska, both in the Native health and private sectors. He has worked with us for two weeks and already feels like a longtime member of our ARMC family. We welcome Dr. Thomas and his family to the community." - More...
Saturday - May 12, 2007

Northwest: Puget Sound steelhead listed as 'threatened' By SUSAN GORDON - Federal officials Monday morning listed more than 50 stocks of summer- and winter-run Puget Sound steelhead as threatened under the federal Endangered Species Act.

The action by the National Marine Fisheries Service in Seattle was announced at 6 a.m. It follows a proposed listing announced about a year ago.

Puget Sound chinook salmon have been listed as threatened since 1999.

In September, 2004, Sam Wright, an Olympia fish biologist, petitioned the agency to protect native steelhead runs in the Sound. At the time, sport fishermen already were barred from keeping wild steelhead, and populations in most river systems were declining. - More...
Saturday - May 12, 2007




Viewpoints
Opinions/Letters
Basic Rules

Inexperienced elected officials By Bill Thomas Sr. - Sunday
Cleaning Up More Trash By Jerry Cegelske - Sunday
Ask Yourself - I Did By Carl Webb - Sunday
Save us all the trouble of recall, just resign By Rick Watson - Sunday
Turn the private sector loose By Sean Parnell - Sunday
Re: Val Klemm By Dave Kiffer - Sunday
Dismissal Of The Superintendent By Jerilyn Lester - Sunday
Are youth held more accountable? By Kelli Carlin-Auger - Sunday
Make a final list, check it twice 'n thrice By Sen. Kim Elton - Sunday
Mickey Mouse rip-off character By Mark Neckameyer - Sunday
Join a Community of Hope! By Linda Teal Kreider - Sunday
No Grounds For Recall By Dan Ortiz - Saturday
THE EAGLE CENTER NEEDS YOUR HELP! By Danika Fornear - Saturday
Governor's Position on Gravina Logging Road By Eric Tyson - Saturday
Recall By Chris Elliott - Saturday
Frank Murkowski, Oh Where Art Thou? By Charlotte Tanner - Saturday
Dismissal of Superintendent Martin By Mike Harpold - Wednesday PM
Recall Elections By Bill Hendricks - Wednesday PM
Recall, It IS the Electoral Process! By Michael Fitzgerald - Wednesday PM
Mr. Carl Webb's apology By Charles Edwardson - Wednesday PM
Sickened By Kevin Mackey - Wednesday PM
After Prom Breakfast By Christy Moss - Wednesday PM
Think you have seen it all? By Jessica Mathews - Wednesday PM
Prescription Drug Advertising. Where is the Outrage? By Paul G. Jaehnert - Wednesday PM
Traveling Doctor's departure ... By Shirley McDonald - Wednesday PM
Please do not invalidate the electoral process By Choc Schafer & Karen Eakes - Monday PM
A Bad Day in the State Capitol By Sen. Hollis French - Monday PM
Cooperative Extension Service deserves your support By Philip Loudon - Monday PM
Conan for School Board By Ken Lewis - Monday PM
Whitecliff School and property auction By Jackie Williams - Monday PM
Signal Creek Campground By Robert Gustafson - Monday PM
Do We Really Need a New Public Library? By Robert D. Warner - Monday PM
Ask yourself some questions By Susan Walsh - Monday PM
Fundraiser Villains By Tina Stephens - Monday PM
More Viewpoints/ Letters
Publish A Letter

Ketchikan

Ketchikan Police Report
AK Troopers Daily Dispatch
Today's Forecast
Satellite
Today's Weather Images
Marine Forecasts
Ketchikan Weather Data
Current AK Weather Map

CLASSIFIEDS

Publish ad
Please select the proper category before posting.




CLASSIFIEDS' CATEGORIES

Announcements
For Sale / Free Stuff
Garage Sales
Homes / Apts/ Property
Pets
Wanted
Lost & Found
Local Services
Publish your ad

More Front Page Archives

Columns - Commentary

Dave Kiffer: Remembering the 'Thunderer' - It was good to see people all across the political spectrum turn out for Jim Elkin's memorial service recently.

Some people in the community thought that the former Assembly Member and State Representative was a polarizing person, but that was never my thought and - heaven knows - Jim and I disagreed on a great many things over the years.

What Jim was was a person who very deeply cared about the community of Ketchikan. And he worked tirelessly to achieve what he thought was best for the community.

For example, not long after I was elected to the Borough Assembly in 2003, I got a phone call from Jim. We had long before "agreed to disagree" on most political issues but he would still frequently stop me on the street to talk local issues.

Anyway, he called me a few days after the election (and this was after he called a few days prior to the election and said I "had his vote"). "Kiffer," he said ( I don't think he ever called my by first name!) "The only advice I have is do what you think is right. Nothing else matters."

You can disagree agree with how anyone goes about achieving their goals for the community but nothing else is as important as doing what you think is right. And then having the courage to stick to your guns when others doubt you. Jim certainly did that.

My favorite memory of Representative Elkins was one of the first dealings that I had with him back in the early 1980s when he was on the Borough Assembly and I was just starting my journalism career with the Ketchikan Daily News.

I can't remember what the exact issue was, but I was reporting on an Assembly meeting. Elkins - as was his wont - had gotten a little steamed about some issue and had spoken rather forcefully about it.

When I wrote up the meeting story, rather than just saying "Elkins said" after his quote I wrote that "Elkins thundered." - More...
Saturday - May 12, 2007

Betsy Hart: Alpha moms vs. commonsense moms - In honor of Mother's Day, I'm enlisting with the "slacker moms," as USA Today described us this week.

In, "'Slacker Moms' Urge Other Mothers to Chill," Sharon Jayson describes the new version of the "mommy wars." She writes that this one isn't between stay-at-home moms and their professional peers, it's a skirmish between the controlling, super efficient, protective "alpha moms" and the more laid back "slacker moms."

Jayson writes that the latter "may forget to send back permission slips or lose track of their turn for team snacks." My own picture should appear next to that sentence.

Of course, the term "slacker" mom isn't right at all. I prefer the more accurate term of "commonsense" mom. Anyway, one commonsense mom confesses to Jayson (gasp!) that, contrary to the other affluent moms around her, she lets her 10 and 11 and 7-year-olds ride their bikes in their neighborhood. Ooooh.

In today's parenting world that is living on the edge. Especially for the mom, who may risk censure from the "alphas."

When I think of "alpha" moms, I'm reminded of those moms with healthy young children who announce with exhaustion they can't go to the bathroom alone. I think of the mothers who agonize endlessly with their child over every bruised knee or hurt feeling, and fear that if they don't get their children into the right preschool at age 3, their chances at Harvard are over.

Yes, there are "alpha" dads, though they don't seem to be quite as intense. Let's save that for Father's Day. - More...
Saturday - May 12, 2007

Tom Purcell: For Mother's Day - A Mother's Determination - It was 1994. She thought she'd heard a faint wheezing in her baby's lungs. She took her baby to the doctor right away, who sent her to a specialist.

The doctor said it was nothing ­ probably a touch of acid reflux. He said it was common for new mothers to overreact. He said he'd run some tests to be safe.

Later that night, she was preparing for bed. The phone rang. It was the doctor. Her daughter tested positive for Cystic Fibrosis.

The doctor warned her not to panic. The tests could be wrong ­ he'd run them again the following day. He warned her to avoid reading about the illness until it was confirmed.

But she couldn't wait. She threw a rain coat over her pajamas, grabbed her sleeping baby out of her crib, then rushed out to a late-night book store. As she cradled her baby in her arms, she read everything she could about CF.

clogged with thick mucus. It is fatal. She'd be lucky if her daughter survived into her 20's.

She broke down in the book store. She slid to the floor, crying uncontrollably as she held her baby tightly. She cried as though her baby had already been taken away.

The doctor confirmed the lab results. The pain was unbearable. She and her husband did not know what to do. - More...
Saturday - May 12, 2007

---

E-mail your news tips, news
releases & photos to:
editor@sitnews.us

M.C. Kauffman, Webmaster/Editor
webmaster@sitnews.us

In Memory of Dick Kauffman
1932-2007

SitNews
Stories in the News
©1999 - 2007
Ketchikan, Alaska

Locally owned & operated.

Online since 1999

Articles & photographs that appear on SitNews are protected by copyright and may not be reprinted or distributed without written permission from and payment of any required fees to the proper sources.