Contact


News Tips


Viewpoints


Search Sitnews


Copyright Info


Archives
Today's News


Alaska & Ketchikan


Top Stories


U.S. News


U.S. Politics


Stock Watch


Personal Finance


Science News


US Education News


Parenting News


Seniors News


Medical News


Health News


Fitness


Offbeat News


Online Auction News


Today In History


Product Recalls


Obituaries
Quick News Search


Alaska


Ketchikan


SE Alaska


Alaska News Links
Columns - Articles


Dave Kiffer


Arts & Entertainment


Parnassus Reviews


Jason Love


Fish Factor


Bob Ciminel


Chemical Eye On...


Rob Holston


More Columnists
Ketchikan


Our Troops
Historical Ketchikan


June Allen


Dave Kiffer


Louise B. Harrington
Recognition


Match of the Month


Asset Builders
Kid's Corner


Bob Morgan
Ketchikan Arts & Events


Arts This Week


Ketchikan Museums


KTN Public Library


Friday Night Insight


Parks & Recreation


Chamber
Lifestyles


Home & Garden


Food & Drink


Arts & Culture


Book Reviews


Movie Reviews


Celebrity Gossip
On the Web


Cool Sites


Webmaster Tips


Virus Warnings
Sports


Ketchikan Links


Top Sports News
Public Records


FAA Accident Reports


NTSB Accident Reports


Court Calendar


Court Records Search


Wanted: Absconders


Sex Offender Reg.


Public Notices
Weather, Webcams


Today's Forecast


KTN Weather Data


AK Weather Map


Ketchikan Webcam


SE AK Webcams


Alaska Webcams


AK Earthquakes


Earthquakes
TV Guide


Ketchikan
Ketchikan Phone Book


Yellow Pages


White Pages
Employment


Employment
Government Links


Local Government


State & National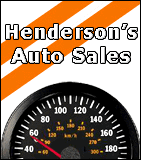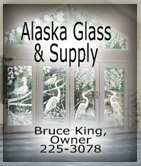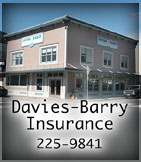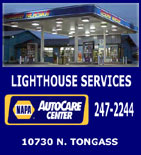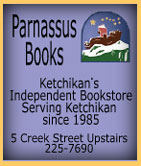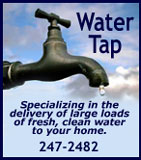 For Sale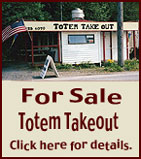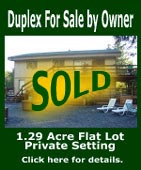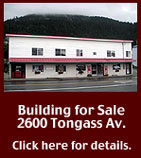 Tuesday
May 22, 2007

Jaw Point
Norbert Chaudhary took this spectacular photo of the Johns Hopkins Glacier when rounding Jaw Point last Thursday. Chaudhary says the reason the landmark is called Jaw Point is because everyone's jaw drops when they round the point and see the glacier.
Front Page Photo by Norbert Chaudhary


Alaska: Alaska fishermen hope to end more appeals by Exxon By LAINE WELCH - Alaska fishermen are taking their message to the streets of San Francisco in hopes of putting an end to more appeals cases by Exxon. It is up to the 9th Circuit Court of Appeals in San Francisco to decide if Exxon merits another day in court to contest a $2.5 billion punitive damages award ruled in December. The money is compensation for fishermen's losses stemming from the 1989 oil spill, when a drunken skipper ran the Exxon Valdez tanker aground on a well marked reef, spilling 11 million gallons of oil into Prince William Sound.

A small group called Oiled Fishermen Frustrated by Exxon is paying the expenses for one 'oiled' colleague - Arnie King of Cordova - who will carry a picket sign and hand out information about the unresolved case outside the courthouse starting on Monday. The OFF Exxon group includes about 20 fishermen who have chipped in to cover costs for King's room and board in San Francisco for about two weeks.

"This is the only thing we can think of - to take our message to the street. We're respectfully asking them to pay attention to this case and move it along," said Frank Mullen, an OFF Exxon spokesman from Homer.

"Our hope is that we can get a message especially to Chief Justice Mary Schroeder that says please understand there are 35,000 fishermen out there who are waiting for resolution on this litigation. And if the judges could work for a couple extra hours on a Saturday to clear out this latest appeal that would be great."

Exxon's strategy of endless appeals has bounced the case back and forth between federal and State courts for more than 10 years. The oil giant has stated it will appeal the $2.5 settlement all the way to the Supreme Court.

"They are simply so big, they do not care," said Matt Jamin, an attorney for hundreds of Kodiak fishermen.

"Some of their lawyers have told us they are a bit embarrassed by it, but they say they are being well paid to implement a strategy which is to crush litigation from any place at any time. Any size, big, small whatever - they will take whatever resources they need to fight it to the end, and we are seeing that in this case," Jamin said.

Meanwhile, nearly 20 percent of the original claimants have passed away while waiting for resolution from Exxon.

"It's been 18 years and we don't want even more fishermen to die before they see an end to this litigation. Justice delayed is justice denied and oiled fishermen simply want the court to get on with the case," Mullen said.

Jamin and other attorneys speculate that the 9th Circuit and/or the Supreme Court are unlikely to hear Exxon's appeals. Depending on further motions in court, a final decision on the settlement is possible by the end of this year or by mid-2008. - More....
Tuesday - May 22, 2007

National: Immigration bill has something for everyone to oppose By CAROLYN LOCHHEAD - The powerful interest groups whose backing is critical to an overhaul of U.S. immigration policy are fracturing over the new bipartisan "grand bargain" in the Senate, setting up a brawl over changes that could tear the fragile deal apart.

Many business groups and ethnic lobbies for years have provided the political muscle behind the move to legalize the estimated 12 million people now living in the country illegally, create a giant new temporary worker program for future workers and expand the H1b visas for skilled immigrants eagerly sought in Silicon Valley and elsewhere. But they are deeply unhappy with the compromise among conservative Republican Sen. Jon Kyl of Arizona, liberal Democratic Sen. Edward Kennedy of Massachusetts and President Bush.

Add to that the withering fire from conservatives, a tepid welcome from House Speaker Nancy Pelosi, D-Calif., and Senate Democratic leader Harry Reid's faint praise of the bill as a "starting point," and what has been billed as a "grand bargain" on immigration appears to be unraveling before the debate even begins.

If the bill fails, all sides agree it could be years -- 2009 at the earliest, after next year's presidential election -- before another effort would be made to toughen the border and find some resolution to the problem of the 12 million people living in the country illegally.

The deal's defenders concede that the pact does not please everyone, but they warn both sides against leaving the problem to fester.

Kyl said his Arizona constituents wonder why he would sit down with Kennedy, a longtime liberal on immigration. Kyl said doing nothing was not an option and that if he hadn't worked with Kennedy, his conservative ideas would not have made it into the bill.

Kennedy's hopes that the Senate would vote on the proposal by the end of this week to avoid more criticism over the Memorial Day holiday were quashed by Senate leaders. Although the Senate voted overwhelmingly, 69-23, to proceed to debate, senators in both parties are eager to amend the enormous legislation, which still in draft form is nearly 400 pages long. Most senators saw it for the first time last week after more than two months of closed-door, bipartisan negotiations. - More...
Tuesday - May 22, 2007

National: Doubts about safety of plastic bottles By STEPHANIE HOOPS - Wendi Melideo has regularly used plastic baby bottles to feed her 7-month-old son, Hudson, but new information about the possibility of plastic bottles leaching toxins has her worried.

"If I had known there was any chance that chemicals could get into the bottles, I would have switched to glass, of course," she said.

Fueled by a confluence of bad publicity surrounding the plastics used in baby bottles, the demand for glass bottles is going through the roof. In recent weeks, glass bottles have been a top-selling baby product on Amazon.com.

The alarm was raised in a report "Toxic Baby Bottles" by the Environment California Research and Policy Center, a citizen-based environmental advocacy organization. That report was followed by a lawsuit filed in Los Angeles seeking class-action status and legislative activity. - More...
Tuesday - May 22, 2007

Alaska: Comments on Steller Sea Lion Plan Sought - NOAA Fisheries has announced the release of a Draft Revised Steller Sea Lion Recovery Plan for public review and comment, according to a notice published today in the Federal Register.

"The plan is designed to aid recovery of the Steller sea lion populations listed as endangered in Alaska's western population segment and threatened in the eastern population segment," said Doug Mecum, Acting Administrator of NOAA Fisheries' Alaska Region. "We hope people will take time to read the draft revised plan and give us ideas and comments."

The plan highlights three actions that are especially important to the recovery of the species: (1) maintain adequate fishery conservation measures; (2) design and implement an adaptive management program to evaluate conservation measures; and (3) continue population monitoring and research on the key threats that may be impeding sea lion recovery. The plan also outlines recovery criteria for both populations; recovery criteria are the parameters necessary to down-list or de-list the species. - More...
Tuesday - May 22, 2007

Klawock: POW Youth Rescue Team Planned - The SouthEast Alaska Regional Health Consortium (SEARHC) Emergency Medical Services Department and the 4-H program run by the University of Alaska Fairbanks Cooperative Extension Service are teaming up to start the Prince of Wales Youth First Responders (POWYFR) youth rescue team.

The first orientation meetings are scheduled for 5:30 p.m. on Wednesday, May 30, at the Craig City Gym and at 10 a.m. on Saturday, June 2, at the Klawock ANB Hall. The Prince of Wales Youth First Responders youth rescue team is for students ages 14-18 who want to learn about medical and health careers by earning their Emergency Trauma Technician (ETT) and Emergency Medical Technician (EMT) certificates from the State of Alaska.

"This group will provide actual responding resources in communities and at special events throughout Prince of Wales Island," said Chaundell Piburn, who will serve as coordinator for the POWYFR team. - More...
Tuesday - May 22, 2007




Viewpoints
Opinions/Letters
Basic Rules

Citizens for Ketchikan's Future By Chris Elliott - Tuesday
Be Careful What You Wish For -- Fewer Jewelry Stores? By Ed Purvis - Tuesday
Citizens for Ketchikan's Future - Right on! By Bobbie McCreary - Tuesday
Jewelry Store Initiative By Hunter Davis - Tuesday
CFK JEWELERY STORE ORDINANCE By Charles Edwardson - Tuesday
Citizens for Ketchikan's Future By Janet Engle - Tuesday
Jewelry Stores By Pattie Fay Hickox - Tuesday
PDQBach? By Judith Green - Tuesday
Superintendent Failed District Report Card By Brenda Loughman - Tuesday
Good try Jimmy Carter! By Mark Neckameyer - Tuesday
"Mickey Mouse and Eisenhower" By Bob Harmon - Tuesday
Meet the Superintendent Candidates! By Dave Lieben - Friday PM
Mickey Mouse and Eisenhower By Jos "Gus" Govaars - Friday PM
Pets By Amy Serjeant - Wednesday PM
GRAVINA ISLAND CLEAN UP By Jerry Cegelske - Wednesday PM
Fair Credit Due to Republican Generals By Nick Kelly - Wednesday PM
LET'S PARTY AT THE EAGLE CENTER!!! By Danika Fornear - Wednesday PM
Debris In the Sea (and elsewhere) By Carol Baines - Tuesday AM
Turning the Private Sector Loose By Charlotte Tanner - Tuesday AM
Why take a good man out? By Tami Linne - Tuesday AM
Inexperienced elected officials By Bill Thomas Sr. - Sunday
Cleaning Up More Trash By Jerry Cegelske - Sunday
Ask Yourself - I Did By Carl Webb - Sunday
Save us all the trouble of recall, just resign By Rick Watson - Sunday
Turn the private sector loose By Sean Parnell - Sunday
Re: Val Klemm By Dave Kiffer - Sunday
Dismissal Of The Superintendent By Jerilyn Lester - Sunday
Are youth held more accountable? By Kelli Carlin-Auger - Sunday
Make a final list, check it twice 'n thrice By Sen. Kim Elton - Sunday
Mickey Mouse rip-off character By Mark Neckameyer - Sunday
Join a Community of Hope! By Linda Teal Kreider - Sunday
No Grounds For Recall By Dan Ortiz - Saturday
THE EAGLE CENTER NEEDS YOUR HELP! By Danika Fornear - Saturday
Governor's Position on Gravina Logging Road By Eric Tyson - Saturday
Recall By Chris Elliott - Saturday
Frank Murkowski, Oh Where Art Thou? By Charlotte Tanner - Saturday
Dismissal of Superintendent Martin By Mike Harpold - Wednesday PM
Recall Elections By Bill Hendricks - Wednesday PM
Recall, It IS the Electoral Process! By Michael Fitzgerald - Wednesday PM
Mr. Carl Webb's apology By Charles Edwardson - Wednesday PM
Sickened By Kevin Mackey - Wednesday PM
After Prom Breakfast By Christy Moss - Wednesday PM
Think you have seen it all? By Jessica Mathews - Wednesday PM
Prescription Drug Advertising. Where is the Outrage? By Paul G. Jaehnert - Wednesday PM
Traveling Doctor's departure ... By Shirley McDonald - Wednesday PM
Please do not invalidate the electoral process By Choc Schafer & Karen Eakes - Monday PM
A Bad Day in the State Capitol By Sen. Hollis French - Monday PM
Cooperative Extension Service deserves your support By Philip Loudon - Monday PM
Conan for School Board By Ken Lewis - Monday PM
Whitecliff School and property auction By Jackie Williams - Monday PM
Signal Creek Campground By Robert Gustafson - Monday PM
Do We Really Need a New Public Library? By Robert D. Warner - Monday PM
Ask yourself some questions By Susan Walsh - Monday PM
Fundraiser Villains By Tina Stephens - Monday PM
More Viewpoints/ Letters
Publish A Letter

Ketchikan

Ketchikan Police Report
AK Troopers Daily Dispatch
Today's Forecast
Satellite
Today's Weather Images
Marine Forecasts
Ketchikan Weather Data
Current AK Weather Map

CLASSIFIEDS

Publish ad
Please select the proper category before posting.




CLASSIFIEDS' CATEGORIES

Announcements
For Sale / Free Stuff
Garage Sales
Homes / Apts/ Property
Pets
Wanted
Lost & Found
Local Services
Publish your ad

May 2007

| | | | | | | |
| --- | --- | --- | --- | --- | --- | --- |
| S | M | T | W | T | F | S |
| | | 01 | 02 | 03 | 04 | 05 |
| 06 | 07 | 08 | 09 | 10 | 11 | 12 |
| 13 | 14 | 15 | 16 | 17 | 18 | 19 |
| 20 | 21 | 22 | 23 | 24 | 25 | 26 |
| 27 | 28 | 29 | 30 | 31 | | |

More Front Page Archives

Today's Political Cartoons

Gas Prices Curse 2007
By: Daryl Cagle
MSNBC.com
Click here...

Columns - Commentary

Dave Kiffer: RIP: Golden Nugget Service - Our national airline, Alaska, is choosing this month - May - to make us jump through some big wild hoopla over its 75th anniversary. Alaska celebrating its history all the way back to Mac McGee and his three-seat Stinsons in 1932.

Oddly enough, I had the "pleasure" of flying Alaska Airlines twice recently to the East Coast and back and I certainly felt the echoes of McGee's drafty old seaplanes. Especially when it came to the in-flight amenities. In the old days, McGee might have offered a hot thermos of coffee. And that's really about all you get 75 years later! (see below).

Of course in the modern world, you also get digi players instead of iced up windows and panoramic views. Fair enough. Nothing like a showing of "Borat" to take your mind off the turbulence over the Mid West.

But don't even think of getting up to use the rest room. The line was about 10 deep (not in first class of course, but 9/11 and heightened class consciousness now has totally shut off the forward restroom from the hoi polloi. First class also gets something approximating real food from the airline, but as usual I digress (see below)).

Among the other amenities not available to McGee's passengers is the vaunted in-flight magazine. This month (May) it is chock-a-block with info relating to the 75th anniversary.

Unfortunately all the neat photos and references to Alaska's past didn't exactly get me feeling warm and fuzzy about the airline's present. Kind of like how baseball old-timers games trot out the legends and get you wondering how come the current players are such bums.

After sating myself with all things Alaska Airlines, all I can say is "where have you gone Mac McGee, Bob Ellis, ''Mudhole' Smith, and Shell Simmons." Heck, I find myself even pining for Charlie Willis, Ron Cosgrave and Bruce Kennedy. In their place are people who think that you can sell your service "soul" for $750 a flight (see below). - More...
Saturday AM - May 19, 2007

Jason Love: Complaining - My career in nagging started early, in Dad's Plymouth Volare:

"Are we there yet? Are we there yet? Are we there yet?"

Until my dad, doing 80, finally said, "Yes, we are there, Jason. And you can step out any time you'd like."

Mom didn't give in either. She'd just rub her fingers together and say, "Honey, what's this? World's smallest violin."

So it goes.

Marriage brought more lessons. My wife and I debated the philosophy of decorative towels until I prevailed with this argument: "Anything you say bounces off me and sticks to you."

Even our love life suffered my grousing. During sex I would always start in: "Are we there yet? Are we there yet? Are we there yet?"

You can see why Ventura Unity issued me a "complaint bracelet." Unity is a New Thought church, which means you think for yourself (sorry, middle states). It's hard to concentrate on the message, though, because reverend Cathy Norman is, to speak in clerical terms, a hot chickie mama. Picture Heather Locklear with a heart.

"Happiness," says Cathy, "is an inside job. It's not what you look at but what you see." - More...
Saturday AM - May 19, 2007

Tom Purcell: If Osama Were to Speak to the Grads - Renegades, nonbelievers and infidels, it is a great honor for you that I speak at your graduation ceremony today. I am here to tell you that you are wrong, whereas I, Osama, am receiving precise instructions from God, who has told me to kill you.

If Osama has told you once, he's told you a thousand times: stop supporting Israel. We dislike the Jews. We dislike the Christians, too. In fact, we dislike the Buddhists, Hindus, Taoists and Osama has forgotten the full list of religions he dislikes, but you get the point.

And we want you out of our sacred lands. Leave! Bugger off! As soon as you leave, we will destroy Israel. We will destroy all the corrupt governments that you prop up. We will establish theocracies to rule all of the Middle East, and then we can really get cooking!

First, we'll shut off our oil taps to the West, sending your markets into chaos. We'll use the remaining oil wealth to fund global Jihad. From East to West, North to South, we'll root the infidels out of the rest of the world. We'll do so because God is giving me, and a handful of other men, precise instructions.

Oh, how glorious the world will be then. A small band of men will hold all the power and lord over all the people. Just as we do now, we will appear to be pious and subservient, when, in fact, we are really egotists and narcissists who use religion to drape ourselves in absolute power and the adulation of millions.

We will never promote freedom, as you western pigs see it. There will be no separation of religion and state, no representative government or elections, and no individual rights, especially for women. The only rule of law will be OUR rules, as determined by the precise instructions God is giving me and a handful of others. - More...
Saturday AM - May 19, 2007

---

E-mail your news tips, news
releases & photos to:
editor@sitnews.us

M.C. Kauffman, Webmaster/Editor
webmaster@sitnews.us

In Memory of Dick Kauffman
1932-2007

SitNews
Stories in the News
©1999 - 2007
Ketchikan, Alaska

Locally owned & operated.

Online since 1999

Articles & photographs that appear on SitNews are protected by copyright and may not be reprinted or distributed without written permission from and payment of required fees to the proper sources.