Viewpoints
Gravina Clean Up
By Jerry Cegelske
May 24, 2007
Thursday

I noticed the Society of American Foresters cleaned up their section of N. Tongass on the 19th and it looks great as many people have mentioned. Thanks guys, your work is appreciated.

There was another group out on the 19th, cleaning up on Gravina, doing much the same but with different material being collected. It is amazing how much stuff has been dumped there. It is also amazing how much a group of dedicated people can accomplish when they set their minds to it.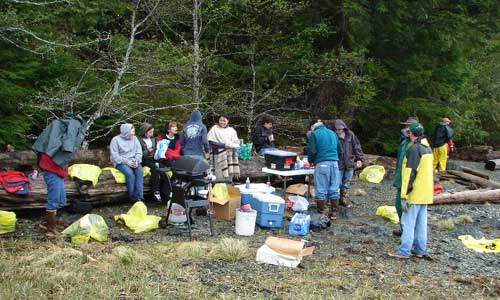 Volunteers enjoy a picnic lunch after a morning of picking up trash

Members of the Ketchikan Youth Court, the public, and Borough employees were out in force cleaning up Gravina and were rewarded for their efforts. Old liquor bottles, glass floats, plates, and other treasures were found and collected. We were also rewarded with a view of Ketchikan that reminds us of why we live here. When the day was done, one young lady remarked how she wanted to come back and clean up more trash.

After a picnic lunch of hamburgers, hot dogs chips and sodas, the group attacked a cove loaded with trash. They collected fuel tanks, drums, batteries, an electric generator, boat parts, a chain saw, outboard and hundreds of other items. When they were done, there was a boat overflowing with trash and another pile was created about 15-20 feet square, 3 feet high of trash. The work Saturday leaves two short areas south of the airport to be cleaned up yet and then we will start picking up trash on the north end of the airport.

Although the clean up is organized by the Borough, the clean up is funded through a grant by the National Oceanic and Atmospheric Administrations Marine Debris Program with matching in-kind contributions by the Borough. Public participation is greatly appreciated and needed.
Jerry Cegelske
Ketchikan, AK
Received May 24, 2007 - Published May 24, 2007
About: "Jerry Cegelske is the Gravina Island Clean Up Project Coordinator and Code Enforcement Officer for the Borough"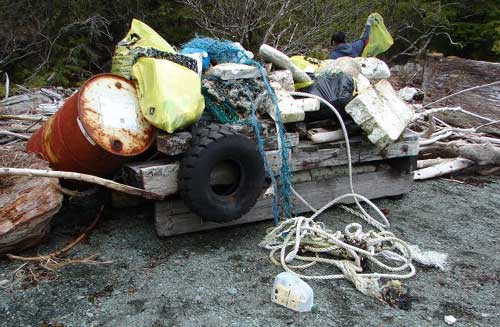 A Ketchikan Youth Court member picks up trash in back of a pile collected on Gravina
Susan Walsh with a glass float she found ten minutes after starting to pick up trash.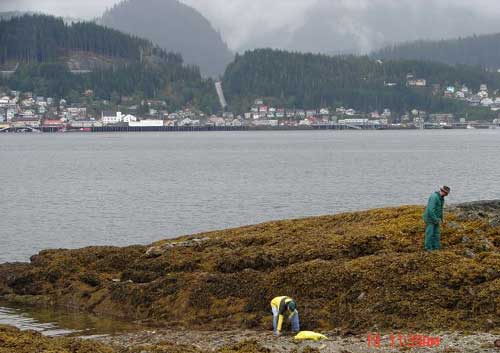 Borough manager Roy Eckert with Borough planner Jonathan Lapping picking up trash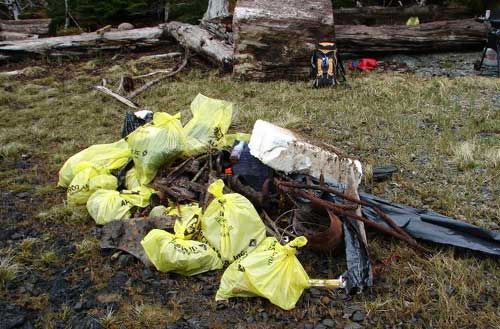 More trash collected by volunteers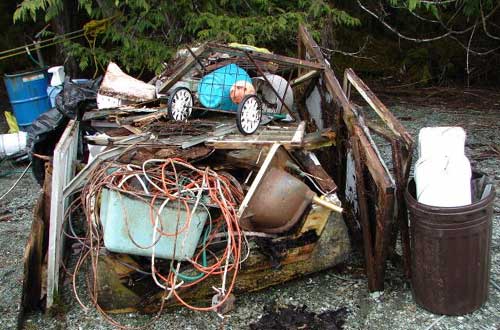 A boat load of trash collected from a cove on Gravina Island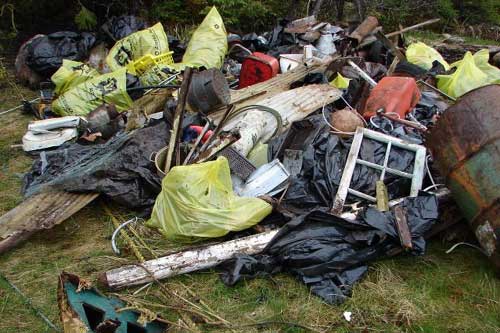 Another pile of trash including a chain saw, outboard motor, electric generator, fuel tank, fuel drums, nets, lead acid batteries, and much more.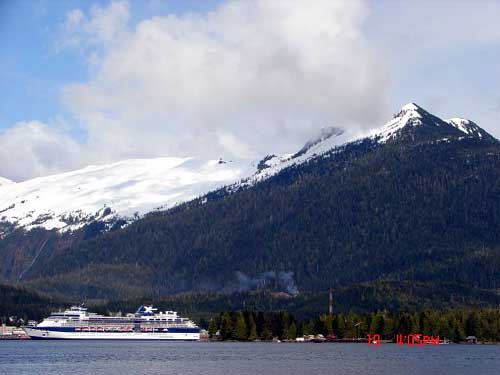 Ketchikan from Gravina Island






Note: Comments published on Viewpoints are the opinions of the writer
and do not necessarily reflect the opinions of Sitnews.
Send A Letter -------Read Letters

E-mail the Editor at editor@sitnews.us

Sitnews
Stories In The News
Ketchikan, Alaska