Contact


News Tips


Viewpoints


Search Sitnews


Copyright Info


Archives
Today's News


Alaska & Ketchikan


Top Stories


U.S. News


U.S. Politics


Stock Watch


Personal Finance


Science News


US Education News


Parenting News


Seniors News


Medical News


Health News


Fitness


Offbeat News


Online Auction News


Today In History


Product Recalls


Obituaries
Quick News Search


Alaska


Ketchikan


SE Alaska


Alaska News Links
Columns - Articles


Dave Kiffer


Arts & Entertainment


Parnassus Reviews


Jason Love


Fish Factor


Bob Ciminel


Chemical Eye On...


Rob Holston


More Columnists
Ketchikan


Our Troops
Historical Ketchikan


June Allen


Dave Kiffer


Louise B. Harrington
Recognition


Match of the Month


Asset Builders
Kid's Corner


Bob Morgan
Ketchikan Arts & Events


Ketchikan Museums


KTN Public Libraryt


Parks & Recreation


Chamber
Lifestyles


Home & Garden


Food & Drink


Arts & Culture


Book Reviews


Movie Reviews


Celebrity Gossip
On the Web


Cool Sites


Webmaster Tips


Virus Warnings
Sports


Ketchikan Links


Top Sports News
Public Records


FAA Accident Reports


NTSB Accident Reports


Court Calendar


Court Records Search


Wanted: Absconders


Sex Offender Reg.


Public Notices
Weather, Webcams


Today's Forecast


KTN Weather Data


AK Weather Map


Ketchikan Webcam


SE AK Webcams


Alaska Webcams


AK Earthquakes


Earthquakes
TV Guide


Ketchikan
Ketchikan Phone Book


Yellow Pages


White Pages
Employment


Employment
Government Links


Local Government


State & National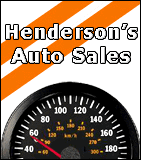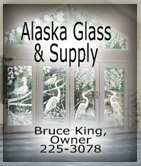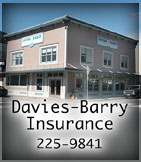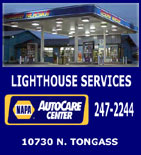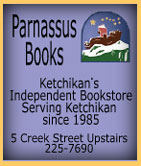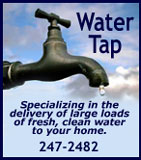 For Sale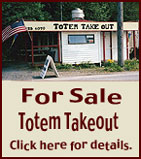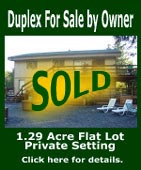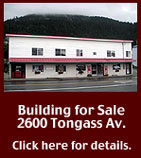 Thursday
May 31, 2007

Ward Lake: Black Bear
Front Page Photo by Jim Lewis

Ketchikan: Consolidated dispatch operations announced - The City of Ketchikan has announced the start of the new consolidated dispatch operations for Police, Fire and Emergency Medical Services. At midnight tonight, May 31, 2007, all emergency services for the City Fire and EMS Services and the North and South Tongass Fire Departments will be dispatched from the Ketchikan Police Department consolidated dispatch center.

Jim Hill Assistant Fire Chief of the Ketchikan Fire Department said, "In the continuing effort to improve emergency services to the community, the City of Ketchikan is implementing combined Fire, EMS and Police dispatch services." He said, "Through a concerted effort by both City Fire and City Police communications personnel, we have increased staffing and training to prepare the combined dispatch center to manage all local Emergency calls. This includes dispatching ALL fire and EMS resources for the community. This transaction is another step in our self-improvement process to meet our community's needs." - More...
Thursday - May 31, 2007

Alaska: Palin freezes covert oil ad campaign By TOM KIZZIA - Early last summer, voters in four key western states were exposed to radio and newspaper ads exhorting them to push Congress to allow more oil drilling on U.S. soil, in the name of national security -- and cheaper gas at the pump.

The ads were identified as coming from an organization called Americans for American Energy, which described itself a "grassroots-based group" with support from coast to coast.

In fact, Americans for American Energy was an empty front, set up by a political ad agency working under a controversial $3 million sole-source contract from the State of Alaska.

The ad campaign was funded by the Legislature last year to press Congress to open the Arctic National Wildlife Refuge to drilling. But Congress didn't do it, and with Democrats now in charge, the prospects for drilling are dimmer than ever.

This month, however, the Legislature voted to extend the contract for Pac/West Communications another year and broaden its mission to include "continued education efforts on Alaska energy issues."

Gov. Sarah Palin at first supported continuing and expanding the contract. But last week, after questions were raised about how Pac/West had spent $1.3 million in state funds so far, Palin reconsidered. Now she is pulling the plug on the state's advertising campaign. Palin's concern, a spokeswoman said, was not with the campaign itself but with the hurried $3 million contract, which "was not part of an open and transparent process." - More...
Thursday - May 31, 2007

Alaska: Presidential candidate Gravel blasts rivals By M.E. SPRENGELMEYER - Former Alaska Sen. Mike Gravel is tough on fellow Democrats, but Republicans shouldn't let their guard down either.

"If I'm the Democratic nominee, I'll eat them alive," Gravel declared in an online chat with the Rocky Mountain News this week.

In the race to win the nomination at the Democratic National Convention in Denver, Gravel is perhaps the longest of long-shots. But he has not stopped making noise since his bombastic appearance at a televised debate last month.

It was there that he declared that some of his presidential rivals "frighten me" for saying all options remain on the table when it comes to dealing with Iran and its nuclear ambitions.

Gravel, 77, has been an anti-war activist since the Vietnam era, when he fought to end the military draft and played a controversial role in publicly disclosing the Pentagon Papers.

These days, he and another long-shot, Rep. Dennis Kucinich, D-Ohio, are the two Democrats making the most fierce anti-war statements. - More...
Thursday - May 31, 2007

National: Poll shows voters concerned over candidates' faults By THOMAS HARGROVE and GUIDO H. STEMPEL III - Plenty of skeletons are rattling in the political closets of the Republican and Democratic presidential candidates this year.

A survey of 1,010 adults conducted by Scripps Howard News Service and Ohio University finds many Americans voice concerns about candidates who've used cocaine, been married three times, have uncommon religious beliefs, have little government experience or are just plain too old.

The survey finds almost every major candidate has a significant fault or political deficit they must overcome.

"This is a very different field of candidates, a more wounded field than usual. That's going to make for a very interesting race," concluded Morgan Felchner, editor of Campaigns and Elections magazine.

One of the biggest obstacles facing Sen. John McCain, R-Ariz., is his age. He would be 72 when taking office, older than Ronald Reagan who was 69 the first time he took the oath. The survey found that 56 percent believe most Americans will not accept such an elderly chief executive.

"That's kind of surprising," said historian Paul Boller Jr. who, at 90, has just published his latest history of the denizens of the White House titled "Presidential Diversions: Presidents at Play from George Washington to George W. Bush." "After all, people are living much longer these days. The public has got to get adjusted to this." - More...
Thursday - May 31, 2007

Coffman Cove: City of Coffman Cove Receives National 'Windows on the Past' Award - The City of Coffman Cove has received a national award for its efforts to engage the public in historic preservation activities. On May 2, acting Thorne Bay District Ranger Dennis Benson presented Mayor Mikael Ash of Coffman Cove with the National Windows on the Past Award for 2007. The award, the Forest Service's highest honor for public outreach in Historic Preservation, recognizes Coffman Cove's long-term commitment and perseverance in the study of archaeological sites at the City's waterfront and acknowledges the City's role in supporting the Coffman Cove Community Archaeology Project.

The Coffman Cove Community Archaeology Project (CCCAP) focuses on an ancient Tlingit village situated on the waterfront within the modern community of Coffman Cove on the northeast coast of Southeast Alaska's Prince of Wales Island. According to the Forest Service, since the inception of CCCAP in 1997, the City has been a driving force behind the project, cooperating with multiple partners to provide research, educational, economic, interpretive, and social benefits from what some might have seen as a land management problem. Additionally, the Forest Service said the leaders in Coffman Cove recognized the opportunities embodied in the archaeological site and with the help of the Forest Service, the local Tribal governments, the State of Alaska, the University of Oregon, Southeast Island School District, and other partners, cooperated in building a multi-faceted program. In 2005 the City hosted a Project Archaeology Teachers' Institute. And in the summer of 2006 the City welcomed and supported an archaeological team consisting of a contractor (Northern Land Use Research of Fairbanks), student interns, Forest Service archaeologists and volunteers. The archaeologists recovered the remains of over 4,000 years of human occupation of the Coffman Cove waterfront. - More...
Thursday - May 31, 2007

Super eruptions are disasters like none other
View from the north rim of Katmai Caldera.
One of the closest events Alaska has experienced to what scientists call a "super eruption" is the 1912 eruption of Katmai, which turned 40 square miles of the world's best bear habitat into a sheet of ash.
Photo by R. McGimsey, U.S. Geological Survey,
courtesy of the Alaska Volcano Observatory and the U.S. Geological Survey.

Alaska: Super eruptions are disasters like none other By NED ROZELL - Earth is pocked with giant craters that are reminders of a natural hazard that has happened before, and hopefully won't happen again any time soon-the "super eruption."

Stephen Self, a volcano researcher from Open University in England, was in Fairbanks recently to lecture on super eruptions. The last super eruption happened in 1815, when a tropical volcano named Tambora exploded for two days, leaving behind a giant caldera and pumping so much ash and sulfur dioxide into the atmosphere that 100,000 people died the year after the eruption. The ash and gases didn't kill them, but the volcano's affect on the atmosphere did. In many areas of Europe, crops failed to grow that year in the low light conditions.

Temperatures in London were 5-to-8 degrees Celsius cooler in 1816, Self said. "It was the 'Year Without a Summer' in the northeastern U.S., a year that inspired people to move West."

Super eruptions don't happen often, but they have been much larger than the Tambora eruption. An eruption in about AD 1452 was twice the size of Tambora, and both Long Valley Caldera (California) and Yellowstone (Wyoming and Idaho) are the earthly scars of super eruptions that affected large areas with their ashfall and lingering effects on the atmosphere. - More...
Thursday - May 31, 2007

Alaska: Blue king crabs hatch in Alaska program to rebuild wild stocks - Nearly two million wild blue king crabs hatched recently at the Alutiiq Pride Shellfish Hatchery in Seward. The hatch is part of a program to refine techniques to mass-culture wild blue and red king crabs, techniques that might one day be used to rebuild their stocks and boost commercial fishing opportunities for Kodiak and Pribilof Islands communities.

"Blue king crab larvae started to hatch around the middle of April," said Celeste Leroux, a University of Alaska Fairbanks graduate student conducting feeding trials with the new crabs. It's been busy around here."

By mid-May, the hatch had peaked and begun to trail off, said Ben Daly, research biologist at the hatchery. In all, the hatch of 1.75 million blue king crab larvae came about three months after adult red king crabs at the hatchery produced more than two million larvae for the research program.

"Blue king crab tend to hatch their eggs later than red king crab, said Leroux. "We also kept the water slightly cooler to delay the hatch until we had room in the hatchery for the larvae." - More...
Thursday - May 331, 2007




Public Hearing

A public hearing will be held at the Ted Ferry Civic Center on Thursday, June 7, 2007 from 1:00 PM until 3:00 PM regarding the City of Ketchikan's proposed adoption of the 2006 International Fire Code including state and local amendments. There will also be discussion regarding the proposed revisions to the Ketchikan Municipal Code (KMC), Title 18, °Fire Prevention.° Discussions will include: Road Grades and fire department access issues, the installation and maintenance of fire sprinkler systems within the city limits of Ketchikan, and other life safety issues.

Ketchikan

Ketchikan Police Report
AK Troopers Daily Dispatch
Today's Forecast
Satellite
Today's Weather Images
Marine Forecasts
Ketchikan Weather Data
Current AK Weather Map

CLASSIFIEDS

Publish ad
Please select the proper category before posting.




CLASSIFIEDS' CATEGORIES

Announcements and
Help Wanted
For Sale / Free Stuff
Garage Sales
Homes / Apts/ Property
Pets
Wanted
Lost & Found
Local Services
Publish your ad

More Front Page Archives

Viewpoints
Opinions/Letters
Basic Rules

Top Ten Reasons To Live In Ketchikan By Loren Stanton - Thursday
Jewelers/Gas By Neil Gray - Thursday
LIMITING PRIVATE BUSINESS IS WRONG AND DETRIMENTAL By Charles Edwardson - Thursday
Congratulations! By Frances C. Natkong - Thursday
Fatal Freedom By Rusty Bongard - Thursday
A Waste Of Time and Money By Ken Levy - Thursday
Something Fishy By Carolyn Cramer - Thursday
THE CON WITHIN THE CON; DON'T SIGN THAT ANTI-JEWELRY STORE PETITION By David G. Hanger - Monday PM
We will do anything for our children EXCEPT... By Al Johnson - Monday PM
Jewelry Ring Conspiracy By Ken Lewis - Monday PM
Downtown business By Marie-Jeanne Cadle - Monday PM
Telling it like it is... By Kelli Murphy Mcloone - Monday PM
Disability access issues By Kevin Gadsey - Monday PM
RE: Newtown gets the shaft By Michelle Rosen - Monday PM
Honor the troops and bring them home By Charlotte Tanner - Monday PM
Gas Prices By Kevin Mackey - Monday PM
Maggie By Jim Burris - Monday PM
Jewelry store ordinance By Jessica Mathews - Monday PM
Fuel prices in Ketchikan By Marlene Thibert - Monday PM
JEWELRY STORE LIMITS By Bill Tatsuda - Saturday PM
Gas Prices By Carol Naranjo - Saturday PM
Newtown Gets the Shaft By Bobbie McCreary - Saturday PM
Honoring Our Nation's Fallen Heroes By Rep. Don Young - Saturday PM
Jewelry store ordinance By Rodney Dial - Saturday PM
Gas Prices....possible solution By Michael Branco - Saturday PM
Memorial Day By Sen. Ted Stevens - Saturday PM
CKF By Chris Elliott - Saturday PM
Jewelry Store Limitations By Neil Gray - Saturday PM
Memorial Day By Anita Hales - Saturday PM
Ketchikan school board has sure deteriorated By Geoff Brandt - Saturday PM
Rainiest cities By Robert Fruehan - Saturday PM
Rainfall in the lower 48 By Melissa O'Bryan - Saturday PM
Wheelchair access By Liz Lybrand - Thursday PM
Superintendent Failed District Report Card By Mike Harpold - Thursday PM
Gravina Clean Up By Jerry Cegelske - Thursday PM
What's up with the gas prices? By Jerilyn Lester - Thursday PM
Newtown gets the shaft By Tom Ferry - Thursday PM
Keep the crap off the highway. By Robert McRoberts - Thursday PM
Maggie By Jennifer O'Connor - Thursday PM
Good Try Mark Neckameyer By Charlotte Tanner - Thursday PM
Rainfall in the lower 48 By Andy Williams - Thursday PM
Citizens for Ketchikan's Future By Chris Elliott - Tuesday
Be Careful What You Wish For -- Fewer Jewelry Stores? By Ed Purvis - Tuesday
Citizens for Ketchikan's Future - Right on! By Bobbie McCreary - Tuesday
Jewelry Store Initiative By Hunter Davis - Tuesday
CFK JEWELERY STORE ORDINANCE By Charles Edwardson - Tuesday
Citizens for Ketchikan's Future By Janet Engle - Tuesday
Jewelry Stores By Pattie Fay Hickox - Tuesday
PDQBach? By Judith Green - Tuesday
Superintendent Failed District Report Card By Brenda Loughman - Tuesday
Good try Jimmy Carter! By Mark Neckameyer - Tuesday
"Mickey Mouse and Eisenhower" By Bob Harmon - Tuesday
More Viewpoints/ Letters
Publish A Letter

---

E-mail your news tips, news
releases & photos to:
editor@sitnews.us

M.C. Kauffman, Webmaster/Editor
webmaster@sitnews.us

In Memory of Dick Kauffman
1932-2007

SitNews
Stories in the News
©1999 - 2007
Ketchikan, Alaska

Locally owned & operated.

Online since 1999

Articles & photographs that appear on SitNews are protected by copyright and may not be reprinted or distributed without written permission from and payment of required fees to the proper sources.