Contact


News Tips


Viewpoints


Search Sitnews


Copyright Info


Archives
Today's News


Alaska & Ketchikan


Top Stories


U.S. News


U.S. Politics


Stock Watch


Personal Finance


Science News


US Education News


Parenting News


Seniors News


Medical News


Health News


Fitness


Offbeat News


Online Auction News


Today In History


Product Recalls


Obituaries
Quick News Search


Alaska


Ketchikan


SE Alaska


Alaska News Links
Columns - Articles


Dave Kiffer


Arts & Entertainment


Parnassus Reviews


Jason Love


Fish Factor


Bob Ciminel


Chemical Eye On...


Rob Holston


More Columnists
Ketchikan


Our Troops
Historical Ketchikan


June Allen


Dave Kiffer


Louise B. Harrington
Recognition


Match of the Month


Asset Builders
Kid's Corner


Bob Morgan
Ketchikan Arts & Events


Arts This Week


Ketchikan Museums


KTN Public Library


Friday Night Insight


Parks & Recreation


Chamber
Lifestyles


Home & Garden


Food & Drink


Arts & Culture


Book Reviews


Movie Reviews


Celebrity Gossip
On the Web


Cool Sites


Webmaster Tips


Virus Warnings
Sports


Ketchikan Links


Top Sports News
Public Records


FAA Accident Reports


NTSB Accident Reports


Court Calendar


Court Records Search


Wanted: Absconders


Sex Offender Reg.


Public Notices
Weather, Webcams


Today's Forecast


KTN Weather Data


AK Weather Map


Ketchikan Webcam


SE AK Webcams


Alaska Webcams


AK Earthquakes


Earthquakes
TV Guide


Ketchikan
Ketchikan Phone Book


Yellow Pages


White Pages
Employment


Employment
Government Links


Local Government


State & National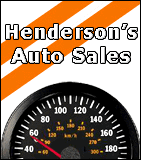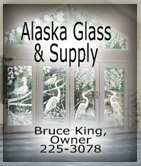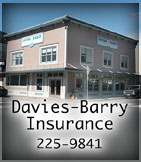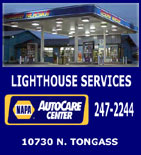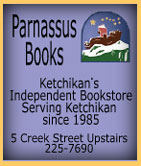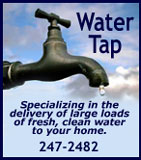 For Sale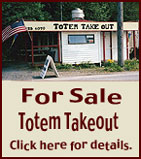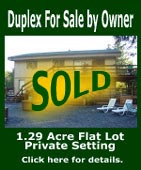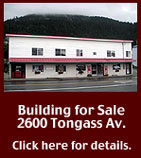 Thursday
May 24, 2007

'Naha River: Black Bear'
Front Page Photo by Chris Wilhelm

Ketchikan: Empress of the North in Ketchikan for Inspection - The sternwheeler cruise ship Empress of the North that ran aground near Juneau last week is in Ketchikan for repairs at the Alaska Ship and Dry Dock facility. The Empress of the North left Juneau on Sunday and was accompanied by two tugboats on her way to Ketchikan.

The 360-foot ship will be inspected at the Alaska Ship and Dry Dock facility to determine if the Empress of the North needs to travel further south to complete the repairs.

The ship, owned an operated by Majestic America Line of Seattle, WA, ran aground 49 miles west of Juneau, Alaska near Hanus Reef in Lynn Canal on May 14th. All the passengers were evacuated from the Empress of the North by the U.S. Coast Guard and transferred to the Alaska Marine Highway ferry vessel Columbia for transit back to Juneau. - More...
Thursday - May 24, 2007

Alaska: Appeals court sets $2.5 billion Exxon Valdez damages By WESLEY LOY - The 9th U.S. Circuit Court of Appeals in San Francisco Wednesday rejected Exxon Mobil Corp.'s latest appeal in the 1989 Exxon Valdez oil spill case and ordered the company to pay $2.5 billion in punitive damages.

"It is time for this protracted litigation to end," the court concluded.

The ruling seems to indicate the U.S. Supreme Court is the only venue left for either side in the epic civil case to appeal further.

Exxon in January petitioned the court to reconsider its December decision on downsizing the amount of punitive damages the company owes for the oil spill. - More....
Thursday - May 24, 2007

Alaska: ADF&G to Study Economic Impact of Sport Fishing in Alaska - The Division of Sport Fish of the Alaska Department of Fish and Game (ADF&G) has contracted with Southwick Associates to produce updated information on the economic contribution of sport fishing to the Alaskan economy.

The study will estimate the total expenditures associated with sport fishing in Alaska in 2007, as well as the total direct, indirect, and induced economic effects of angler spending. The study will estimate total jobs, wages and salaries, and tax receipts generated from sport fishing activities by residents and non-residents within several regions in Alaska. - More...
Thursday - May 24, 2007

National: Will rising gas prices hurt retail sales? By CHRIS SERRES - With gasoline prices and consumer-debt levels at record highs, retailers are bracing for one of the slowest summer sales seasons on record.

Nearly three-quarters of U.S. consumers said they have cut back their spending in response to rising gas prices, while 40 percent said they are making fewer shopping trips, according to a survey this month by consumer consulting firm Bigresearch.

Many retailers - big and small alike - fret that consumers will start curbing purchases after the Memorial Day weekend, when the full impact of rising fuel prices begins to sink in. Gasoline surged Wednesday to a record nationwide average of $3.22 a gallon, vs. $2.88 a gallon a year ago.

Americans are spending $1.28 billion a day at the fuel pump, up 55 percent from $826 million in February, according to the Oil Price Information Service.

Target Corp. confirmed fears that many consumers are in a spending funk, with first-quarter revenue that fell slightly shy of expectations.

It blamed that in part on soft sales in seasonal categories such as sporting goods, seasonal clothes and lawn and patio equipment. - More...
Thursday - May 24, 2007

National: Indy 500 Race Cars Dash to Biofuel By ANDRZEJ ZWANIECKI - You may not see the difference. You may not smell it. But for the first time in the race's history, all cars competing May 27 in the Indianapolis 500-Mile Car Race -- better known as the Indy 500 -- will run on a renewable fuel.

Legendary car-racing champion Bobby Rahal announced the change May 4, calling it "a tribute to the spirit of American ingenuity and innovation."

"The use of 100 percent fuel-grade ethanol makes the Indy Car Series the first in motor sports anywhere in the world to embrace a renewable and environmentally friendly fuel source," he said at the National Press Club in Washington.

The Indy series, which comprises more a dozen races, is one of the prime automobile racing events in the United States.

It entered into a partnership with the ethanol industry in 2006 when Indy cars ran for the first time on a blend of ethanol and methanol. That blend replaced pure methanol, which had been the preferred fuel in Indy racing for 40 years.

The Indy series, with the Indy 500 as its centerpiece, has been a proving ground for automobile technologies throughout its more than 90-year history. Innovations such as the rear view mirror and turbo charger were introduced in Indy racing cars before they made their way to regular automobiles.

Today, the Indy series continues to set standards of technology leadership in auto racing, Rahal said. For example, the cars are equipped with a device that measures and communicates the impact of a crash to rescue and safety workers on the scene. The tracks at the Indianapolis Motor Speedway (IMS) in Indiana also have special safety barriers designed to minimize physical risk to drivers.

Rahal, who has won the Indy 500 and other major races, said that watching high-tech vehicles racing inches apart at 355 kilometers per hour excites him no matter what fuel cars burn. But the switch to maize-based ethanol is not only about entertainment, he said.

"Motor racing has to provide value based on responsibility," Rahal said.

Rahal, who was hosted at the White House in 2004 when the team he co-owns won the Indy 500, seems to share President Bush's enthusiasm for biofuels as a key element in a drive to increase U.S. energy security and address global warming. Rahal is co-owner of an Indy racing team sponsored by an ethanol business group.

He, the Indy series and the ethanol industry want to persuade consumers they can get as much performance from cars burning ethanol as from those running on gasoline and improve the environment in the process, Rahal said.

Ethanol burns more cleanly than gasoline or methanol, reducing emissions of harmful particles and carbon dioxide that contribute to global warming. Scientists hope to enhance its energy and environmental benefits by deriving it from materials other than maize. - More...
Thursday - May 24, 2007

The mystery of 53 dead caribou in the Alaska Range
Photo by Aaron Collins, courtesy the U.S. Fish & Wildlife Service: According to the Alaska Department of Fish and Game, Alaska caribou are distributed into 32 separate herds. Pictured, are several members of a heard moving through the Togiak National Wildlife Refuge, a 4.7 million acre wilderness area, located in Southwest Alaska.

Alaska: The mystery of 53 dead caribou in the Alaska Range By NED ROZELL - Thirty-five years ago, an Army helicopter pilot flying over an Alaska tundra plateau saw a group of caribou. Thinking something looked weird, he circled for a closer look. The animals, dozens of them, were dead.

The pilot reported what he saw to the Alaska Department of Fish and Game. The caribou, 48 adults and five calves, were lying in a group. The way their carcasses rested showed no signs that the animals had been running from a predator.

As word spread of the 53 dead caribou, people speculated what might have killed them: Nerve gas, toxic waste or some other dark secret from the Army post nearby, flying saucers, maybe a lightning strike? - More...
Thursday - May 24, 2007

National: Extension of Internet Tax Moratorium Called For - Senator Ted Stevens (R-Alaska), Vice Chairman of the Senate Commerce, Science, and Transportation Committee, on Wednesday called for the Internet Tax Moratorium to be extended. Senator Stevens' comments came during a Commerce Committee hearing entitled "Communications, Taxation, and Federalism."

The original Internet Tax Freedom Act was passed by Congress in 1998. The law prevents states and localities from taxing Internet access. Without Congressional action, the moratorium on state and local taxes will expire on November 1, 2007, at which time state and localities would be able to start taxing consumers' access to the Internet. - More...
Thursday - May 24, 2007




Viewpoints
Opinions/Letters
Basic Rules

Wheelchair access By Liz Lybrand - Thursday PM
Superintendent Failed District Report Card By Mike Harpold - Thursday PM
Gravina Clean Up By Jerry Cegelske - Thursday PM
What's up with the gas prices? By Jerilyn Lester - Thursday PM
Newtown gets the shaft By Tom Ferry - Thursday PM
Keep the crap off the highway. By Robert McRoberts - Thursday PM
Maggie By Jennifer O'Connor - Thursday PM
Good Try Mark Neckameyer By Charlotte Tanner - Thursday PM
Rainfall in the lower 48 By Andy Williams - Thursday PM
Citizens for Ketchikan's Future By Chris Elliott - Tuesday
Be Careful What You Wish For -- Fewer Jewelry Stores? By Ed Purvis - Tuesday
Citizens for Ketchikan's Future - Right on! By Bobbie McCreary - Tuesday
Jewelry Store Initiative By Hunter Davis - Tuesday
CFK JEWELERY STORE ORDINANCE By Charles Edwardson - Tuesday
Citizens for Ketchikan's Future By Janet Engle - Tuesday
Jewelry Stores By Pattie Fay Hickox - Tuesday
PDQBach? By Judith Green - Tuesday
Superintendent Failed District Report Card By Brenda Loughman - Tuesday
Good try Jimmy Carter! By Mark Neckameyer - Tuesday
"Mickey Mouse and Eisenhower" By Bob Harmon - Tuesday
Meet the Superintendent Candidates! By Dave Lieben - Friday PM
Mickey Mouse and Eisenhower By Jos "Gus" Govaars - Friday PM
Pets By Amy Serjeant - Wednesday PM
GRAVINA ISLAND CLEAN UP By Jerry Cegelske - Wednesday PM
Fair Credit Due to Republican Generals By Nick Kelly - Wednesday PM
LET'S PARTY AT THE EAGLE CENTER!!! By Danika Fornear - Wednesday PM
Debris In the Sea (and elsewhere) By Carol Baines - Tuesday AM
Turning the Private Sector Loose By Charlotte Tanner - Tuesday AM
Why take a good man out? By Tami Linne - Tuesday AM
Inexperienced elected officials By Bill Thomas Sr. - Sunday
Cleaning Up More Trash By Jerry Cegelske - Sunday
Ask Yourself - I Did By Carl Webb - Sunday
Save us all the trouble of recall, just resign By Rick Watson - Sunday
Turn the private sector loose By Sean Parnell - Sunday
Re: Val Klemm By Dave Kiffer - Sunday
Dismissal Of The Superintendent By Jerilyn Lester - Sunday
Are youth held more accountable? By Kelli Carlin-Auger - Sunday
Make a final list, check it twice 'n thrice By Sen. Kim Elton - Sunday
Mickey Mouse rip-off character By Mark Neckameyer - Sunday
Join a Community of Hope! By Linda Teal Kreider - Sunday
No Grounds For Recall By Dan Ortiz - Saturday
THE EAGLE CENTER NEEDS YOUR HELP! By Danika Fornear - Saturday
Governor's Position on Gravina Logging Road By Eric Tyson - Saturday
Recall By Chris Elliott - Saturday
Frank Murkowski, Oh Where Art Thou? By Charlotte Tanner - Saturday
Dismissal of Superintendent Martin By Mike Harpold - Wednesday PM
Recall Elections By Bill Hendricks - Wednesday PM
Recall, It IS the Electoral Process! By Michael Fitzgerald - Wednesday PM
Mr. Carl Webb's apology By Charles Edwardson - Wednesday PM
Sickened By Kevin Mackey - Wednesday PM
After Prom Breakfast By Christy Moss - Wednesday PM
Think you have seen it all? By Jessica Mathews - Wednesday PM
Prescription Drug Advertising. Where is the Outrage? By Paul G. Jaehnert - Wednesday PM
Traveling Doctor's departure ... By Shirley McDonald - Wednesday PM
Please do not invalidate the electoral process By Choc Schafer & Karen Eakes - Monday PM
A Bad Day in the State Capitol By Sen. Hollis French - Monday PM
Cooperative Extension Service deserves your support By Philip Loudon - Monday PM
Conan for School Board By Ken Lewis - Monday PM
Whitecliff School and property auction By Jackie Williams - Monday PM
Signal Creek Campground By Robert Gustafson - Monday PM
Do We Really Need a New Public Library? By Robert D. Warner - Monday PM
Ask yourself some questions By Susan Walsh - Monday PM
Fundraiser Villains By Tina Stephens - Monday PM
More Viewpoints/ Letters
Publish A Letter

Ketchikan

Ketchikan Police Report
AK Troopers Daily Dispatch
Today's Forecast
Satellite
Today's Weather Images
Marine Forecasts
Ketchikan Weather Data
Current AK Weather Map

CLASSIFIEDS

Publish ad
Please select the proper category before posting.




CLASSIFIEDS' CATEGORIES

Announcements
For Sale / Free Stuff
Garage Sales
Homes / Apts/ Property
Pets
Wanted
Lost & Found
Local Services
Publish your ad

May 2007

| | | | | | | |
| --- | --- | --- | --- | --- | --- | --- |
| S | M | T | W | T | F | S |
| | | 01 | 02 | 03 | 04 | 05 |
| 06 | 07 | 08 | 09 | 10 | 11 | 12 |
| 13 | 14 | 15 | 16 | 17 | 18 | 19 |
| 20 | 21 | 22 | 23 | 24 | 25 | 26 |
| 27 | 28 | 29 | 30 | 31 | | |

More Front Page Archives

Parnassus Book Reviews

George R. Pasley: GRACE (EVENTUALLY) written by Anne Lamott - Anne Lamott never disappoints, and her new book proves the point.

The prelude to GRACE (EVENTUALLY): Thoughts on Faith tells about a horrible time in her pre-Christian life, when she was dumped by her lover and, as she puts it, "still drinking."

In the story she meets up with her ex, spends the night with him, and then gets physically ill when he leaves his apartment to go back to his new girlfriend. But on his nightstand she discovers a book: The Only Dance There Is, by Ram Dass. - More...
Thursday - May 24, 2007

George R. Pasley: "God Laughs & Plays" written by David James Duncan - "God Laughs & Plays" is a collection of essays by David James Duncan, a writer known for his love of fly-fishing and for two previous books, "The River Why" (another essay collection) and "The Brothers K" (a novel). This particular collection is subtitled "Churchless sermons in response to the preachments of the Fundamentalist Right". Fear not, though. The book is neither dry theology, nor ranting polemic. Instead, it is indeed exactly as the title says- a discussion of a happy God, and the creation of that same God.

In "God Laughs & Plays" Duncan repeatedly says he is not Christian, but makes it very clear that he loves Jesus. He also displays a tremendous knowledge of the Christian faith, and a greater understanding of the faith than most Christian congregants and many Christian preachers. Duncan was raised by Seventh Day Adventists, with an occasional visit to church with one Presbyterian grandmother (He calls worship there "banal". Ouch!) - More...
Thursday - May 24, 2007

Columns - Commentary

Jay Ambrose: Repairing Social Security - The Democratic Congress has launched some 36 investigations, has reaped six administration resignations -- and you know what else it has done? Nothing.

All this probing has its political advantages, of course, and some slight sliver of it might even be in the national interest. Meanwhile, however, the months are passing and Congress hasn't given final passage to a single major law the Democrats promised, much less acted on one very important challenge they have been dodging.

This important matter -- far more important than the promises -- is to fix Social Security. Here's a program absolutely vital in the lives of tens of millions, a program that is explicitly the responsibility of these congressional malingerers and a program that is in such a bad way financially that there won't be enough revenues to finance all the benefits just a decade out.

Do nothing about it, and along with Medicare it will eventually swallow the budget whole. Wait to act until the crisis is at hand, and the options will all be ghastly tricks on a trusting public.

Suppose, though, that the Democrats sit down with a president who has given them an invitation to come to the table with any ideas they like, and that they negotiate in good faith and with an eye on reality. Lo and behold, they may start discovering solutions that will be consistent with the political values they constantly express. - More...
Thursday - May 24, 2007

Martin Schram: They finally get it - Today we are news-trackers, hot on the trail of tomorrow's Page One, prime-time news.

And it appears that tomorrow's news may be a glimmer of good news at last for conservative Republicans who have been bitterly disappointed with what they concede, mostly in private, but occasionally in public, is the overwhelming failure of the Bush presidency: The misconduct of the Iraq war, a series of political and intelligence leadership blunders that has trapped America's brave, volunteer military in a combat mission that is not yet lost, but may never be won.

Evidence has surfaced, not on Page One or in prime time, but on page A15, the op-ed page of the May 22 edition of The Washington Post, that President Bush is reportedly working, belatedly but finally, to come up with a post-surge strategy, the so-called Plan B the administration hadn't gotten around to devising. - More...
Thursday - May 24, 2007

Dan K. Thomasson: Carter should pound nails, not Bush - Of all the criticisms Jimmy Carter shouldn't be making, the allegation about President Bush's foreign policy shortcomings tops the list. He should not need to be reminded that it was his botching of the Iranian hostage situation that helped get us where we are today.

While few would disagree about the president's failures in Iraq and Afghanistan and his inability to bring key European allies into the mix, only a brief glance at history will tell us where this whole mess began. But then Carter has been in denial about his role almost since the last vote was cast for his successor Ronald Reagan in 1980, leaving him to search for vindication by sticking his nose into every international crisis from Haiti to the Middle East in an ultimately successful campaign for a Nobel Peace Prize.

The former Navy officer turned politician turned peanut farmer turned politician can claim credit for winning a detente between Egypt and Israel that was no small achievement. He also is a nice man whose bitterness over what he felt was an unfair rejection by the voters finally spewed out in his ranking of Bush as the biggest Oval Office lunk head in history when it comes to overseas affairs and his slandering of British Prime Minister Tony Blair as a toady, breaking the rule about former presidents not speaking ill about the current holder of the job. - More...
Thursday - May 24, 2007

Dale McFeatters: Oxymoron ethics - Congressional Republicans are badly in need of a laugh and their Democratic colleagues are obligingly giving them one.

Last year the Republicans had the teensiest little problem with ethics. It seems their breach of the ethical niceties sent two of their number to jail and more may be on the way, and forced two others out of Congress.

Being in the minority for so long, the Democrats didn't have quite the same opportunities for ethical lapses, but even so, the voters handed control of the Congress to the Democrats.

Their new leader and now House Speaker, Nancy Pelosi, said on her party's behalf, "We pledge to make this the most honest, ethical and open Congress in history." One is tempted to say this is not a particularly tall order. - More...
Thursday - May 24, 2007

---

E-mail your news tips, news
releases & photos to:
editor@sitnews.us

M.C. Kauffman, Webmaster/Editor
webmaster@sitnews.us

In Memory of Dick Kauffman
1932-2007

SitNews
Stories in the News
©1999 - 2007
Ketchikan, Alaska

Locally owned & operated.

Online since 1999

Articles & photographs that appear on SitNews are protected by copyright and may not be reprinted or distributed without written permission from and payment of required fees to the proper sources.