Contact


News Tips


Viewpoints


Search Sitnews


Copyright Info


Archives
Today's News


Alaska & Ketchikan


Top Stories


U.S. News


U.S. Politics


Stock Watch


Personal Finance


Science News


US Education News


Parenting News


Seniors News


Medical News


Health News


Fitness


Offbeat News


Online Auction News


Today In History


Product Recalls


Obituaries
Quick News Search


Alaska


Ketchikan


SE Alaska


Alaska News Links
Columns - Articles


Dave Kiffer


Arts & Entertainment


Parnassus Reviews


Jason Love


Fish Factor


Bob Ciminel


Chemical Eye On...


Rob Holston


More Columnists
Ketchikan


Our Troops
Historical Ketchikan


June Allen


Dave Kiffer


Louise B. Harrington
Recognition


Match of the Month


Asset Builders
Kid's Corner


Bob Morgan
Ketchikan Arts & Events


Ketchikan Museums


KTN Public Libraryt


Parks & Recreation


Chamber
Lifestyles


Home & Garden


Food & Drink


Arts & Culture


Book Reviews


Movie Reviews


Celebrity Gossip
On the Web


Cool Sites


Webmaster Tips


Virus Warnings
Sports


Ketchikan Links


Top Sports News
Public Records


FAA Accident Reports


NTSB Accident Reports


Court Calendar


Court Records Search


Wanted: Absconders


Sex Offender Reg.


Public Notices
Weather, Webcams


Today's Forecast


KTN Weather Data


AK Weather Map


Ketchikan Webcam


SE AK Webcams


Alaska Webcams


AK Earthquakes


Earthquakes
TV Guide


Ketchikan
Ketchikan Phone Book


Yellow Pages


White Pages
Employment


Employment
Government Links


Local Government


State & National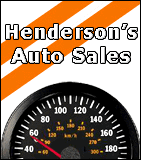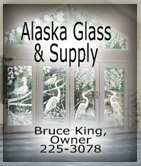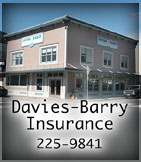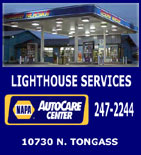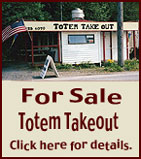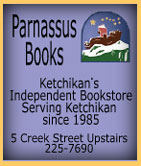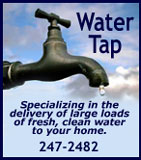 Wednesday
June 13, 2007

Eagle Gazing Into Sunset
Front Page Photo by Elizabeth Flom©2007
To purchase a print of this photograph, email elizabeth[at]alaskalicious.com




Ketchikan: Sgt Lisa Thompson of the Alaska Army National Guard was deployed to Afghanistan in early June 2006. She will be returning to Ketchikan today (Thursday, June 14, 2007) and will be arriving on the 1:00 pm ferry from Ketchikan Airport. Her husband, Carl, has invited those who would like to welcome one of Our Troops home, to greet her on the town-side of the ferry.

Ketchikan: EPA Approves Addition of Kenai River to Alaska's List of Impaired Waters, Places Exxon Valdez Waters Decision on Hold - The U.S. Environmental Protection Agency (EPA) announced today it is partially approving Alaska's official list of "impaired waters." Alaska added two waters to the list: Lower Kenai River and Big Lake for petroleum hydrocarbon pollution.

Alaska also removed Red Dog and Ikalukrok Creeks from the impaired list as now attaining water quality standards and moved four waters including Ward Cove outisde of Ketchikan, Campbell Creek, Campbell Lake and Cabin Creek to category 4 of the integrated report: "impaired waterbodies with waterbody recovery plans."

In a news release, EPA stated its support of Alaska's decision to list the lower Kenai River and Big Lake as impaired for petroleum hydrocarbons and to initiate recovery for these waterbodies. EPA also supports the State's decision on Red Dog and Ikalukrok Creek and the other waters.

The U.S. Environmental Protection Agency is deferring final action on Alaska's decision not to include the Exxon Valdez waters (specifically the intertidal zones) on its 2006 303(d) list.

According to Mike Gearheard, EPA Water Office Director, the deferral process allows the Agency to take a closer look at Alaska's proposed action for these waters and see how realistic the goals are.

"Without proof of dedicated funding directed towards restoration planning and implementation, we can't be sure that Alaska will be able to show sufficient progress towards restoring impaired beaches in a reasonable period of time," Gearheard said. "EPA needs additional time to evaluate the water quality status of the areas affected by the Exxon Valdez before deciding whether these waters belong on the state impaired waters list." - More...
Wednesday - June 13, 2007

Alaska: Over $600,000 awarded for cleaner water projects - Local governments in Alaska, nonprofit organizations, a Native corporation, and citizen watershed groups are the recipients of more than $600,000 in water quality, quantity and aquatic habitat grants and newly added BEACH Grant funds awarded today. The Alaska Clean Water Actions (ACWA) partnership between the Departments of Environmental Conservation (DEC), Fish and Game, and Natural Resources awarded 16 grants to assist the State in its clean water objectives and focus work efforts on waters in greatest need of protection and restoration.

"Clean water is important to Alaskans," said Lynn Kent, director of DEC's water division. "These projects will help monitor or restore the quality of some waters and protect others where water quality is threatened. The ACWA process has been very successful in identifying water quality priorities and focusing our efforts where they are most needed."

ACWA grants are balanced to protect water quality and restore waters that are considered polluted or impaired. Applicants can apply for multiple funding sources from the State resource agencies with a single grant application. Through the ACWA process, priority waters and actions are identified, and groups that can implement these actions can compete for the available grants. - More...
Wednesday - June 13, 2007

Lunch Break
Front Page Photo by Paul Perry

Ketchikan: Soda Nick Timber Sale Environmental Assessment Decision Issued - The Tongass National Forest announced today the release of the Soda Nick Small Timber Sales Environmental Assessment (EA) and decision notice, making available small timber sale units, about 15 miles southeast of Craig, Alaska on Prince of Wales Island. Activity related to the selected alternative will not significantly impact area resources, including cultural, subsistence, wildlife, and fish habitat.

The decision is designed to provide timber sales for purchasers needing small amounts of timber volume over time. Prince of Wales Island has roughly 20 family owned mills that fit this category. Up to 3.9 Million Board Feet (MMBF) of saw timber will be made available on about 257 acres. - More...
Wednesday - June 13, 2007

Ketchikan: Governor Will Attend 7th Annual Family Day Picnic and Barbecue - The 7th Annual Family Day Celebration picnic and barbecue is scheduled to take place Saturday, June 16th from 11:00 am until 4:00 pm at Ward Lake. The event is designed to provide children and families an opportunity to celebrate together in a safe, alcohol and drug free environment. The public is invited to attend.

Governor Sarah Palin's office informed the Ketchikan Family Day Celebration Committee that she and her family plan to attend the event and the Governor plans to present a proclamation. Governor Palin will make a brief presentation at 11:00 am, also attending will be Ketchikan school board members and members of the Coast Guard. - More...
Wednesday - June 13, 2007

What happens in the Arctic doesn't stay in the Arctic
Appearing on National Public Radio's "Science Friday" recently broadcast from Fairbanks were, from left, Matthew Sturm of the Cold Regions Research and Engineering Laboratory at Fort Wainwright, glaciologist Will Harrison of the Geophysical Institute at the University of Alaska Fairbanks, permafrost scientist Torre Jorgensen of ABR, Inc., and ecologist Terry Chapin of UAF's Institute of Arctic Biology.
UAF photo by Todd Paris

Alaska: What happens in the Arctic doesn't stay in the Arctic By NED ROZELL - Ira Flatow, host of National Public Radio's "Science Friday," sat on a stage at the University of Alaska Fairbanks recently and listened to Alaska scientists talk about thawing permafrost, melting glaciers and sea ice, and shrubs that are replacing tundra plants in the Arctic.

"I get the suspicion from talking to you scientists and other scientists that things are a lot worse than scientists are really willing to admit, just out of fear of alarming the public," Flatow said. "Why sugarcoat it?"

It was a watershed moment of the two-hour radio program, broadcast nationally and made possible by UAF Summer Sessions. Flatow was calling out the scientists, who are a thoughtful, cautious bunch by nature.

"It's the sort of challenge he should be throwing at us," said Terry Chapin, an ecologist with UAF's Institute of Arctic Biology.

During the radio show, Chapin said warming-related changes in the north are so widespread and obvious that inaction isn't an option. - More...
Wednesday - June 13, 2007




Viewpoints
Opinions/Letters
Basic Rules

Concerned and Angry Mothers By Ann Smith & Dawn Uttke - Tuesday PM
An Apology By Ardath Piston - Tuesday PM
Air miles By Amber Baldwin - Tuesday PM
RE: Good News for America By Byron Whitesides - Tuesday PM
Kiffer's Airline Upgrade Column By Gigi Pilcher - Tuesday PM
Alaskans getting the short end of the stick By Melissa O'Bryan By Melissa O'Bryan - Sunday
Senior Benefits by Rep. Mike Hawker - Saturday
The senior class of 2007 had a party and...... By Ardath Piston - Saturday
Congratulations By Cecelia Johnson - Saturday
Slobcard By Glen Thompson - Saturday
Leaving The Path By Ken Levy - Saturday
Airline's special sale By Charles (Chuck) Moon - Saturday
Good News for America By Mike Isaac - Saturday
TOP TAX RATE TOO LOW By Paul G. Jaehnert - Saturday
Immigration Bill By Peg Travis - Saturday
Land Use Density Limitations By Rob Skinner - Wednesday PM
Bars or jewelry stores? By Mellanie Isner - Wednesday PM
LOOPHOLES IN IMMIGRATION BILL By Byron Whitesides - Wednesday PM
YOU'VE GOT SLOBCARD - YOU DESERVE IT, USE IT! By Jerry Cegelske - Wednesday PM
Immigration Bill By Jake Jacobson - Wednesday PM
The Great Pronouncer By Mike Sawyer - Wednesday PM
THE BANK(S)? TO NOWHERE By David G. Hanger - Monday
Clean Up & Poster Contest By Jerry Cegelske - Sunday
Immigration Bill: An Open Letter By Byron Whitesides - Sunday
Borrow and Spend By Robert Rice - Sunday
More Excuses at UAS By Robert D. Warner - Sunday
RE: Top 10 Reasons to Live in KTN By Charlotte Tanner - Sunday
Top Ten Reasons for Someone to live in Ketchikan By Kayleigh Martin - Sunday
Bus #8 Students By Yeda Hicks - Sunday
Gas Prices By Andy Williams - Sunday
More Letters/Viewpoints
Send Your Letter For Publication To: editor@sitnews.us

Ketchikan

Ketchikan Police Report
AK Troopers Daily Dispatch
Today's Forecast
Satellite
Today's Weather Images
Marine Forecasts
Ketchikan Weather Data
Current AK Weather Map

CLASSIFIEDS

Publish ad
Please select the proper category before posting.




CLASSIFIEDS' CATEGORIES

Announcements and
Help Wanted
For Sale / Free Stuff
Garage Sales
Homes / Apts/ Property
Pets
Wanted
Lost & Found
Local Services
Publish your ad

More Front Page Archives

Public Meetings

Ketchikan School Board will meet Wednesday, June 13, 2007 at 6:00 pm in the City Council Chambers. Download the agenda & information packets (pdf).

Columns - Commentary

Dave Kiffer: An Airline Upgrade You Don't Want - Tired of sitting in a cramped economy class on a long plane flight?

Try dying.

It seems that an elderly woman recently died on a flight from India to London and British Airways upgraded her corpse to First Class.

This, of course, was a horrifying turn of events for the other first class passengers who paid somewhere around 250,000 Indian Rupees (about $5,800) for the privilege of not being squeezed in with the steerage, uh, economy folks.

On one hand, it seems very unseemly to even try to sympahize with a group of wealthy people who are "inconvenienced" by what is truly a tragedy to someone else's family.

But on the other hand, you have admit that waking up from an in-flight nap to find that there is a deceased person in the next seat has got to be a pretty gut wrenching experience. - More...
Saturday - June 09, 2007

Bill Steigerwald: Why Not A Global Free Market For Workers? - No one really expected the bipartisan compromise reform bill that President Bush, Ted Kennedy and their allies assembled in the Senate to fix immigration.

The now-derailed "grand bargain" -- which most conservatives hated -- was, as Rudy Giuliani said, "a typical Washington mess."

It mixed a bunch of tougher border security measures and employer sanctions that would never be enforced with a bunch of drawn-out legal steps that would slowly but surely have provided amnesty for the up to 20 million illegal immigrants trespassing among us.

All of which begs the depressing question: Can we ever hope to develop a rational, humane, win-win immigration system that will allow millions of foreigners to come here to work or live (permanently or temporarily) without wrecking our economy or culture? - More...
Sunday - June 10, 2007

Michael Reagan: Pandermania On The Left - There's a little bit of the "gimmie" mentality in all of us, and it's that unattractive part of our psyche that demagogic politicians take aim at when trying to win our support.

The Democratic left wing (is there any other wing of that party nowadays?) is out in full hue and cry, hoping to evoke in the masses a deep yearning for whatever goodies the government can shell out. They think we all have our hands out and they strive to pledge to fill them with new and better government giveaways.

It's an interesting spectacle to watch as the various Democratic presidential wannabes try to move further left than any of their rivals in an effort to out-promise each other. Last week when Obama pitched his socialized medicine program, Hillary slipped around his left side with her Marxist solutions for every imaginable problem known to humankind (oops, I almost said the M word - mankind). - More...
Sunday - June 10, 2007

Dale McFeatters: Senate stalls, problem remains - Last month, a bipartisan group of senators emerged from weeks of meetings to announce a "grand bargain" on immigration reform. Their fellow senators didn't find it so grand, and on Thursday night the chamber fell 15 votes short of even agreeing to bring the bill to a final vote.

The defeat was an embarrassing rebuff for President Bush, made more so because it was administered by his own party. It was a victory only for those who are comfortable with the status quo on immigration for another couple of years.

The longer reform remains in limbo the less likely it is to pass before the 2008 election. And the Senate isn't even the biggest hurdle; immigration reform is much more controversial in the House.

For the moment, U.S. immigration policy consists of building more walls and barriers and hiring more border agents. But even support for that is likely to wane without the help of lawmakers who favored border barricades only as part of an ultimate broader reform. - More....
Sunday - June 10, 2007

---

E-mail your news tips, news
releases & photos to:
editor@sitnews.us

SitNews
Stories in the News
©1999 - 2007
Ketchikan, Alaska

M.C. Kauffman, Webmaster/Editor
webmaster@sitnews.us

In Memory of SitNews's first editor,
Dick Kauffman
1932-2007

Locally owned & operated.
Online since 1999

Articles & photographs that appear in SitNews are protected by copyright and may not be reprinted or distributed without written permission from and payment of required fees to the proper sources.