Contact


News Tips


Viewpoints


Search Sitnews


Copyright Info


Archives
Today's News


Alaska & Ketchikan


Top Stories


U.S. News


U.S. Politics


Stock Watch


Personal Finance


Science News


US Education News


Parenting News


Seniors News


Medical News


Health News


Fitness


Offbeat News


Online Auction News


Today In History


Product Recalls


Obituaries
Quick News Search


Alaska


Ketchikan


SE Alaska


Alaska News Links
Columns - Articles


Dave Kiffer


Arts & Entertainment


Parnassus Reviews


Jason Love


Fish Factor


Bob Ciminel


Chemical Eye On...


Rob Holston


More Columnists
Ketchikan


Our Troops
Historical Ketchikan


June Allen


Dave Kiffer


Louise B. Harrington
Recognition


Match of the Month


Asset Builders
Kid's Corner


Bob Morgan
Ketchikan Arts & Events


Ketchikan Museums


KTN Public Libraryt


Parks & Recreation


Chamber
Lifestyles


Home & Garden


Food & Drink


Arts & Culture


Book Reviews


Movie Reviews


Celebrity Gossip
On the Web


Cool Sites


Webmaster Tips


Virus Warnings
Sports


Ketchikan Links


Top Sports News
Public Records


FAA Accident Reports


NTSB Accident Reports


Court Calendar


Court Records Search


Wanted: Absconders


Sex Offender Reg.


Public Notices
Weather, Webcams


Today's Forecast


KTN Weather Data


AK Weather Map


Ketchikan Webcam


SE AK Webcams


Alaska Webcams


AK Earthquakes


Earthquakes
TV Guide


Ketchikan
Ketchikan Phone Book


Yellow Pages


White Pages
Employment


Employment
Government Links


Local Government


State & National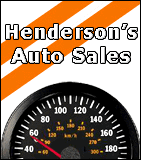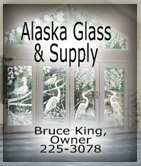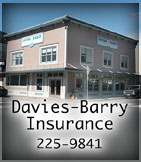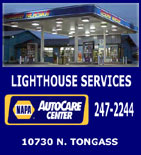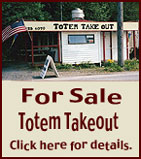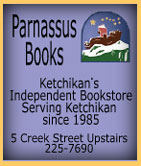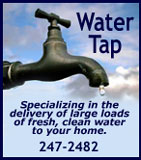 Tuesday
June 12, 2007

Fire Claims Roosevelt Drive Home
Firefighter Corey Brown is in the blue helmet and behind him in the yellow helmet is Firefighter Jessica Davis. They are utilizing the largest hand-line that the STVFD department utilizes to exceed the amount of heat that this fire generated said Chief Davis.
Front Page Photo by Jim Lewis

Ketchikan: Fire Claims Roosevelt Drive Home by MC KAUFFMAN - Forty-one firefighters from South Tongass Volunteer Fire Department, North Tongass Volunteer Fire Department and the Ketchikan Fire Department responded late Friday afternoon to a home fire located at 6292 Roosevelt Drive, approximately six miles south of Ketchikan.

Chief Scott Davis of the South Tongass Volunteer Fire Department said the department responded to a report of a dryer fire at 5:41 pm. Chief Davis said, "The fire quickly escalated to involve the entire structure and two additional alarms were called." He said 41 firefighter responded including 7 from Ketchikan Fire Department and 9 from North Tongass Volunteer Fire Department.

Chief Davis said, "Due to the additions of this structure throughout the years and the difficulty of access into hidden spaces it took some time to get the fire under control and extinguish hot spots." Davis said the the fire was under control at 8:43 pm and declared out at 9:57 pm.

The home owned by Susan Hoyt had been rented for approximately seven years by Steve and Stacy Carroway who lived there along with their three children. - More...
Tuesday - June 12, 2007

Alaska: Empress of the North Drydocked in Portland - The 360-foot sternwheeler cruise ship, Empress of the North, owned an operated by Majestic America Line of Seattle, WA, arrived over the weekend at Vigor Industrial's shipyard in Portland, Oregon. Repair work in Oregon for the vessel will be performed by Vigor Marine - a Vigor Industrial company with state-of-the-art equipment and experienced personnel, is capable of handling ships of virtually any size.

The Empress of the North made headlines a month ago after running aground May 14th in Alaska, 49 miles west of Juneau, Alaska near Hanus Reef in Lynn Canal. Local fishing boats, a Coast Guard cutter, and the state ferry Columbia coordinated efforts to evacuate 252 passengers and crewmembers from the Empress of the North to Juneau where they were assisted further by a Unified Command team.

The sternwheeler left Juneau on May 20th accompanied by two tugboats on her way to Ketchikan for inspection at the Alaska Ship and Dry Dock facility to determine if the Empress of the North needed to travel further south to complete repairs.

At that time, Vigor Marine sent mobile crews north to Ketchikan to make the immediate repairs necessary to stabilize the vessel for travel to the shipyard. Roughly twenty craftsworkers and supervisory staff traveled to the Ketchikan from Vigor Marine for a seven day repair period. In addition to the temporary steelwork, the team accomplished approximately nine tons of permanent repairs to the fuel tanks.

"We have done work on the Empress of the North in the past, so know the vessel pretty well," stated Rene Doiron, Vice President of Vigor Industrial, "Our skilled labor resources made it easy for us to help out and we look forward to a timely completion of the job here in Portland. Majestic America Line is a great customer to work with and we anticipate that the project will go smoothly." - More...
Tuesday - June 12, 2007

All American Kids Fishing Derby
Kids had a chance to fish for Rainbow Trout in the All American Kids' Fishing Derby held Saturday at the City Park. Other fun events included lure making, casting challenge, and fish printing.
Front Page Photo by Carl Thompson

Southeast Alaska: IFA Change of Command - Inter-Island Ferry Authority's general manager Tom Briggs has announced his retirement, effective July 31, according to IFA board chair and City of Craig mayor Dennis Watson.

Briggs, 67, was Craig city administrator for 15 years and an IFA board member 1997-2002 and chair 1999-2002. He served as Alaska Department of Transportation deputy commissioner for marine operations 2003-2005, and as general manager of the IFA from 2005. Tom Briggs has served the IFA with distinction, as a board member, chair and general manager, said Watson.

During Briggs' term as chair the M/V Prince of Wales inaugurated service and under his management the IFA's second vessel the M/V Stikine was constructed and placed in service on the new Coffman Cove-Wrangell-Petersburg route. New terminals were constructed at Coffman Cove and South Mitkof (Petersburg) and a new terminal building was installed at Hollis, according to Watson. - More...
Tuesday - June 12, 2007

Highland Cattle
Front Page Photos by Jodi Muzzana

Ketchikan: These Highland cattle, original to Scotland, can stand conditions that no other breed would tolerate and they're heading for a new home in Alaska.

These furry visitors to Ketchikan spent Sunday night behind the U.S. Post Office before continuing their trip north on Monday afternoon's ferry.

The bull and three pregnant cows - one which might give birth before they get her to her new home - traveled by ferry because they could not be transported through Canada.

They were accompanied by the owner and his daughter who stayed with the cattle and slept in a tent out by the cows Sunday night.

---

Northwest: British Columbians outlive neighbors in Pacific Northwest - A study of the Pacific Northwest region known as Cascadia, which stretches from southern Alaska to Northern California, has found that British Columbians are living longer than their neighbors.

"With an average lifespan of 81.1 years, British Columbians outlive residents of the Northwest states by two years, on average," the Sightline Institute states in releasing its annual Cascadia scorecard.

"British Columbia remains far and away the healthiest jurisdiction in Cascadia. ... If the province were an independent nation, it would have the second-longest lifespan in the world, trailing only Japan," says the nonprofit think tank, based in Seattle. - More...
Tuesday - June 12, 2007

National: Experts predict water woes for the West By LES BLUMENTHAL - With snowfall diminishing at "statistically significant" rates, spring runoff coming earlier and a dead zone the size of Rhode Island in the ocean off the Oregon coast, experts are telling Congress that global climate change is already being felt in the West.

Dam operators, water district managers, farmers, conservationists and scientists all predict mounting problems as scarce water supplies dwindle further in an area stretching from the Pacific Northwest to the desert Southwest. - More....
Tuesday - June 12, 2007

National: Drilling firms race to discover oil in deep water By ADAM WILMOTH - An arms race is brewing in the Gulf of Mexico.

Oklahoma City-based Devon Energy Corp. and its partners this month unveiled the newest armament in the race to tap what many energy industry observers say is the greatest oil field find in at least three decades.

The Ocean Endeavor is a floating city that reaches more than 17 stories above the water and caries more than an acre of deck space. The drilling rig will rely on the newest, most advanced technology in the industry in its quest to produce oil from the deepest parts of the Gulf of Mexico. - More....
Tuesday - June 12, 2007




Viewpoints
Opinions/Letters
Basic Rules

Concerned and Angry Mothers By Ann Smith & Dawn Uttke - Tuesday PM
An Apology By Ardath Piston - Tuesday PM
Air miles By Amber Baldwin - Tuesday PM
RE: Good News for America By Byron Whitesides - Tuesday PM
Kiffer's Airline Upgrade Column By Gigi Pilcher - Tuesday PM
Alaskans getting the short end of the stick By Melissa O'Bryan By Melissa O'Bryan - Sunday
Senior Benefits by Rep. Mike Hawker - Saturday
The senior class of 2007 had a party and...... By Ardath Piston - Saturday
Congratulations By Cecelia Johnson - Saturday
Slobcard By Glen Thompson - Saturday
Leaving The Path By Ken Levy - Saturday
Airline's special sale By Charles (Chuck) Moon - Saturday
Good News for America By Mike Isaac - Saturday
TOP TAX RATE TOO LOW By Paul G. Jaehnert - Saturday
Immigration Bill By Peg Travis - Saturday
Land Use Density Limitations By Rob Skinner - Wednesday PM
Bars or jewelry stores? By Mellanie Isner - Wednesday PM
LOOPHOLES IN IMMIGRATION BILL By Byron Whitesides - Wednesday PM
YOU'VE GOT SLOBCARD - YOU DESERVE IT, USE IT! By Jerry Cegelske - Wednesday PM
Immigration Bill By Jake Jacobson - Wednesday PM
The Great Pronouncer By Mike Sawyer - Wednesday PM
THE BANK(S)? TO NOWHERE By David G. Hanger - Monday
Clean Up & Poster Contest By Jerry Cegelske - Sunday
Immigration Bill: An Open Letter By Byron Whitesides - Sunday
Borrow and Spend By Robert Rice - Sunday
More Excuses at UAS By Robert D. Warner - Sunday
RE: Top 10 Reasons to Live in KTN By Charlotte Tanner - Sunday
Top Ten Reasons for Someone to live in Ketchikan By Kayleigh Martin - Sunday
Bus #8 Students By Yeda Hicks - Sunday
Gas Prices By Andy Williams - Sunday
More Letters/Viewpoints
Send Your Letter For Publication To: editor@sitnews.us

Ketchikan

Ketchikan Police Report
AK Troopers Daily Dispatch
Today's Forecast
Satellite
Today's Weather Images
Marine Forecasts
Ketchikan Weather Data
Current AK Weather Map

CLASSIFIEDS

Publish ad
Please select the proper category before posting.




CLASSIFIEDS' CATEGORIES

Announcements and
Help Wanted
For Sale / Free Stuff
Garage Sales
Homes / Apts/ Property
Pets
Wanted
Lost & Found
Local Services
Publish your ad

More Front Page Archives

Columns - Commentary

Dave Kiffer: An Airline Upgrade You Don't Want - Tired of sitting in a cramped economy class on a long plane flight?

Try dying.

It seems that an elderly woman recently died on a flight from India to London and British Airways upgraded her corpse to First Class.

This, of course, was a horrifying turn of events for the other first class passengers who paid somewhere around 250,000 Indian Rupees (about $5,800) for the privilege of not being squeezed in with the steerage, uh, economy folks.

On one hand, it seems very unseemly to even try to sympahize with a group of wealthy people who are "inconvenienced" by what is truly a tragedy to someone else's family.

But on the other hand, you have admit that waking up from an in-flight nap to find that there is a deceased person in the next seat has got to be a pretty gut wrenching experience. - More...
Saturday - June 09, 2007

Bill Steigerwald: Why Not A Global Free Market For Workers? - No one really expected the bipartisan compromise reform bill that President Bush, Ted Kennedy and their allies assembled in the Senate to fix immigration.

The now-derailed "grand bargain" -- which most conservatives hated -- was, as Rudy Giuliani said, "a typical Washington mess."

It mixed a bunch of tougher border security measures and employer sanctions that would never be enforced with a bunch of drawn-out legal steps that would slowly but surely have provided amnesty for the up to 20 million illegal immigrants trespassing among us.

All of which begs the depressing question: Can we ever hope to develop a rational, humane, win-win immigration system that will allow millions of foreigners to come here to work or live (permanently or temporarily) without wrecking our economy or culture? - More...
Sunday - June 10, 2007

Michael Reagan: Pandermania On The Left - There's a little bit of the "gimmie" mentality in all of us, and it's that unattractive part of our psyche that demagogic politicians take aim at when trying to win our support.

The Democratic left wing (is there any other wing of that party nowadays?) is out in full hue and cry, hoping to evoke in the masses a deep yearning for whatever goodies the government can shell out. They think we all have our hands out and they strive to pledge to fill them with new and better government giveaways.

It's an interesting spectacle to watch as the various Democratic presidential wannabes try to move further left than any of their rivals in an effort to out-promise each other. Last week when Obama pitched his socialized medicine program, Hillary slipped around his left side with her Marxist solutions for every imaginable problem known to humankind (oops, I almost said the M word - mankind). - More...
Sunday - June 10, 2007

Dale McFeatters: Senate stalls, problem remains - Last month, a bipartisan group of senators emerged from weeks of meetings to announce a "grand bargain" on immigration reform. Their fellow senators didn't find it so grand, and on Thursday night the chamber fell 15 votes short of even agreeing to bring the bill to a final vote.

The defeat was an embarrassing rebuff for President Bush, made more so because it was administered by his own party. It was a victory only for those who are comfortable with the status quo on immigration for another couple of years.

The longer reform remains in limbo the less likely it is to pass before the 2008 election. And the Senate isn't even the biggest hurdle; immigration reform is much more controversial in the House.

For the moment, U.S. immigration policy consists of building more walls and barriers and hiring more border agents. But even support for that is likely to wane without the help of lawmakers who favored border barricades only as part of an ultimate broader reform. - More....
Sunday - June 10, 2007

---

E-mail your news tips, news
releases & photos to:
editor@sitnews.us

SitNews
Stories in the News
©1999 - 2007
Ketchikan, Alaska

M.C. Kauffman, Webmaster/Editor
webmaster@sitnews.us

In Memory of SitNews's first editor,
Dick Kauffman
1932-2007

Locally owned & operated.
Online since 1999

Articles & photographs that appear in SitNews are protected by copyright and may not be reprinted or distributed without written permission from and payment of required fees to the proper sources.