Contact


Webmail Letters


News Tips


Search Sitnews


Copyright Info


Archives
Today's News


Alaska & Ketchikan


Top Stories


U.S. News


U.S. Politics


Stock Watch


Personal Finance


Science News


US Education News


Parenting News


Seniors News


Medical News


Health News


Fitness


Offbeat News


Online Auction News


Today In History


Product Recalls


Obituaries
Quick News Search


Alaska


Ketchikan


SE Alaska


Alaska News Links
Columns - Articles


Dave Kiffer


Arts & Entertainment


Parnassus Reviews


Jason Love


Fish Factor


Bob Ciminel


Chemical Eye On...


Rob Holston


More Columnists
Ketchikan


Our Troops
Historical Ketchikan


June Allen


Dave Kiffer


Louise B. Harrington
Recognition


Match of the Month


Asset Builders
Kid's Corner


Bob Morgan
Ketchikan Arts & Events


Ketchikan Museums


KTN Public Libraryt


Parks & Recreation


Chamber
Lifestyles


Home & Garden


Food & Drink


Arts & Culture


Book Reviews


Movie Reviews


Celebrity Gossip
On the Web


Cool Sites


Webmaster Tips


Virus Warnings
Sports


Ketchikan Links


Top Sports News
Public Records


FAA Accident Reports


NTSB Accident Reports


Court Calendar


Court Records Search


Wanted: Absconders


Sex Offender Reg.


Public Notices
Weather, Webcams


Today's Forecast


KTN Weather Data


AK Weather Map


Ketchikan Webcam


SE AK Webcams


Alaska Webcams


AK Earthquakes


Earthquakes
TV Guide


Ketchikan
Ketchikan Phone Book


Yellow Pages


White Pages
Employment


Employment
Government Links


Local Government


State & National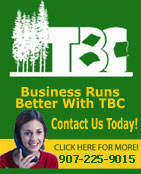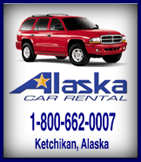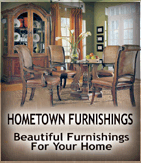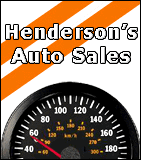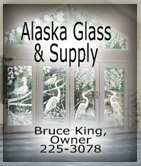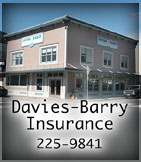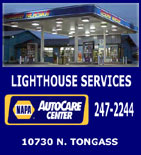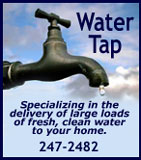 Please call early, don't wait until you run out of water.
Get on our delivery list.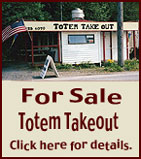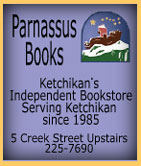 Saturday
June 23, 2007

A Sad Chapter of World War II in Alaska;
Aleuts Relocated for Safety, Yet Many Died At Ward Lake
A feature story By DAVE KIFFER
St. Paul residents gaze at their homes in 1942 as the US Delarof pulls away from the dock, taking them to internment camps in Southeast Alaska.
Courtesy National Archives

Ketchikan: A Sad Chapter of World War II in Alaska; Aleuts Relocated for Safety, Yet Many Died At Ward Lake a feature story By DAVE KIFFER - Sixty Five years ago this month, the Japanese invaded Alaska's Aleutian Islands.

In the grand scheme of World War II, it was only a feint. The idea was to attack American "home" territory to draw attention away from the central Pacific where the Japanese hoped to deal a crippling blow to U.S. forces at Midway and drive the US Navy back to Pearl Harbor or even San Francisco.

There was also a symbolic reason for the Aleutians attack that came to light after the war. Japanese officials were convinced that the spring 1942 Doolittle bombing raid on Tokyo had come from US bases in the western Aleutians when in fact it had come from American carriers that had gotten in close to the Japanese home islands.

The feint failed because American cryptographers had broken the Japanese naval code and knew the main thrust was to be at Midway. As a result, the US only made a token opposition of Japanese moves in the Aleutians while it sent the majority of its fleet to Midway and repulsed the Japanese attack.

But with Japanese forces ashore in the Aleutians, American authorities made one of the most controversial decisions of World War II: To relocate the residents of the Aleutians to Southeast Alaska. Several camps were set up, including one at Ketchikan's Ward Lake.

By late August of 1942, between 160 and 200 Aleuts (Federal figures are unclear about the exact number) were living in Ketchikan. Approximately 25 percent, mostly the very young and the very old, would not survive to return to their homes nearly three years later.

Lack of Planning

Beginning in March of 1942, American military intelligence had warned Alaskan defense officials that a Japanese attack was likely along the 900 mile island chain. On June 3, Japanese planes bombed American facilities at Dutch Harbor and then several days later, Attu and Kiska islands were invaded.

More than 40 villagers were captured on Attu and spent the rest of the war in prison camps in Japan. Barely 20 would survive the ordeal and return to Alaska.

After the invasion, American officials ordered the rest of the small villages in the chain to be evacuated.

"The evacuation of the Aleuts was a reasonable precaution taken to ensure their safety," according to "Personal Justice Denied," the final report of the Commission on Wartime Relocation and Internment of Civilians. " But there was a large failure of administration and planning which becomes evident when the central questions are addressed: Why did the military and civilian agencies responsible for Aleut welfare wait until Attu was actually captured before they evacuated the islands? Why were evacuation and relocation policies not formulated by the government departments most knowledgeable about the danger of an enemy attack they expected? And why was the return of the Aleuts to their homes delayed long after the threat of Japanese aggression had passed?"

According to the commission report, the US military had been making improvements to bases in Alaska and in the Aleutians since 1940 in anticipation of the growing conflict coming to Alaska, yet no plan was in place for dealing with any refugees. The result was a hasty relocation. - More...
Saturday - June 23, 2007

Crew of Overdue Fishing Boat Found Safe
The NOAA research vessel Sea Storm heads for Kodiak Harbor this morning after locating four individuals in a liferaft whose vessel sank Wednesday evening. The crew of the fishing vessel Magnum abandoned ship and drifted across the Shelikof straight where they were located 17 miles south west of Halibut Bay.
Official U.S. Coast Guard photo

Alaska: Crew of Overdue Fishing Boat Found Safe - Four people reported overdue from a fishing trip Friday were found safe in a life raft about 17 miles south west of Halibut Bay in Shelikof Strait this morning.

The 48 year old man, his 18 year old son and daughter and his 15 year old niece were located in their life raft by the NOAA research vessel Sea Storm at 10:30 a.m. Saturday. All four were cold but reportedly in good condition when rescued. They are scheduled to arrive in Kodiak this evening aboard the Sea Storm. The NOAA vessel was operating in the search area when they spotted the raft.

The four individuals abandoned ship Wednesday at 11 p.m., near Jute Bay where the fishing vessel Magnum sank. The Coast Guard will be conducting an investigation into the sinking. - More...
Saturday - June 23, 2007

Our Troops
Captain Knute Adcock
U.S. Air Force

Captain Sean KW Adcock is a KC-135R/T Evaluator Pilot, 909th Air Refueling Squadron, Kadena AB Japan. In the last year he has served as both Flt/CC and Chief, KC-135 Branch, Group Standards and Evaluations. As FLT/CC, he served as mentor and supervisor responsible for the organization and training of 16 pilots and enlisted aviators. In OGV, his responsibilities included monthly inspections for 9 squadrons, disseminating time critical information to 400+ aircrew, and enforcing AF standards across the group. He is also the 5th AF Tanker Pilot Liaison to the Japanese Self Defense Force (JASDF) as they develop their new KC-767 air refueling program. As a senior squadron instructor pilot and evaluator, Capt Adcock develops and implements training missions to ensure combat readiness, aero medical evacuation and immediate response capability throughout the Pacific Theater. - Read more about Captain Adcock...
Saturday - June 23, 2007

National: Energy Conservation, Renewables Get Boost in Senate Bill - The Senate has approved an energy bill that has a key focus on reducing energy use and addressing global warming.

The legislation, approved June 21 by a 65-27 vote, concentrates mostly on oil conservation in the transportation sector.

Senate Democratic Leader Harry Reid said in a statement that the legislation "starts America on a path toward reducing our reliance on oil by increasing our use of renewables and for the first time in decades significantly improving the fuel efficiency of cars and trucks."

The bill must be approved by both chambers of Congress and signed by the president to become law.

The House of Representatives is expected to take action on its own measure the week of June 24. If the two chambers produce differing bills, the two versions would have to be reconciled and voted on again before being sent to the White House.

President Bush said the day the bill passed that Congress must be "realistic" in its attempts to address U.S. energy problems. At the same time, he said the Senate bill falls far short of the "ambitious goal" he set in his January State of the Union address. Bush called for increasing the supply of biofuels and alternative fuels to 132.5 billion liters (35 billion gallons) by 2017 from 20.5 billion liters (5.3 billion gallons) in 2006.

The Senate bill would ramp up production to the same level but sets 2022 as the target date and would require that half of the new cars manufactured by 2015 be capable of burning a fuel mix containing 85 percent biofuels.

The Senate legislation calls for a 40 percent increase in the automobile fuel economy requirement so that by 2020 a car manufacturer's fleet would average 15 kilometers per liter (35 miles per gallon). The current requirement is 11.5 kilometers per liter (27.5 miles per gallon) for cars and 9.5 kilometers per liter (22.2 miles per gallon) for light trucks and sport utility vehicles. - More...
Saturday - June 23, 2007

Our Troops
Lt. Trevor Sayer
US Marine Corps

Trevor L. Sayer, USMC, son of Richard Sayer, formerly of Ketchikan, graduated Suma Cum Laude from the military academy, "The Citadel", in Charleston, South Carolina and is commissioned: Lt. Trevor Lynn Sayer, USMC.

Lt. Sayer has been a Marine for ten years and had attained the rank of Staff Sergeant, prior to his commissioning.

Lt. Sayer is married to the former Jodi Tavares and they both are 1997 graduates of Ketchikan High School. They have two children: Dominique, 8 and Trevor Jr, 2. - Read more about Lt. Sayer...
Saturday - June 23, 2007

Pacific Northwest: Aboriginal crisis: declining fish stocks By MARK HUME - When the Nuxalk band gathers on the banks of the Bella Coola River, it is usually to celebrate the blessings of nature. But this spring, instead of singing to welcome back the salmon or casting eagle feathers on the water in thanks, tribes from the central coast of British Columbia gathered to hold a Feast of Shame and discuss a growing crisis.

At the gathering, elders from 10 provincial bands, including the Nuxalk (pronounced new-hawk), Kitasoo, Oweekeno and Haisla, spoke with anger and sadness about the loss of a small, herring-like fish, known as eulachon, that until recently returned in such numbers they turned the river black.

In 1995, when the last big run came in, there were millions of eulachon, so many they spilled out onto the gravel bars in writhing waves. Since then, the river has been nearly empty of fish.

"Every year we wait. Every year the seals, the seagulls, the ducks, the swans, the geese, they sit along the river waiting," said Oweekeno Chief Frank Johnson.

There has been a coastwide collapse of eulachon over the past decade, but in few places has it been as dramatic as in the Bella Coola Valley, where the run disappeared almost overnight.

Rudolph Ryser, chair of the Center For World Indigenous Studies, a U.S.-based nonprofit research and education organization, said the loss of eulachon is culturally devastating for tribes throughout the Pacific Northwest. "It is essential to the people of this part of the world ... the eulachon is essential to life."

At this spring's "crisis gathering," as it was called in posters tacked up on telephone poles in Bella Coola, about 250 miles north of Vancouver, elders told stories about the days of plenty and issued a plea for help to government. They want scientists to find out why the eulachon have gone from British Columbia's coast -- and they want a fisheries-restoration project to bring back the runs of small, silver fish prized for their rich oil.- More...
Saturday - June 23, 2007

Our Troops
PFC Christopher R. Stacy
Alaska Army National Guard

Private First Class Christopher R. Stacy proudly serves in the 297th Support Battalion Alaska Army National Guard.

Stacy is deploying to Iraq for his first tour of duty in the Fall of 2007.

Born and raised in Ketchikan, Stacy is the son of John and Julia Guthrie of Ketchikan. - More...
Saturday - June 23, 2007

Alaska: Boy waits and waits for heart transplant By GEORGE BRYSON - Fourteen months have come and gone at the Lucille Packard Children's Hospital out-patient house at Stanford University in Palo Alto, Calif., where 8-year-old Shawn Stockwell of Eagle River, Alaska is still waiting for a heart transplant.

Other critically ill children wait there too, living as normally as possible until the donor organs arrive that might save them. They even have their own school, and that school has an annual prom.

So Shawn's mom, Trista Stockwell -- who stays at the facility with him -- wasn't surprised recently when Shawn had a good time at the prom. After all, he knew almost every kid there. He's been at the school longer than anyone.

"We now hold the record for the longest consecutive stay," Trista said last week. "It's not necessarily the record I was going for."

A year and a half ago, when Trista and her husband were first discussing Shawn becoming a heart-transplant candidate at Stanford, a staff member there told her she needed to really consider the fact that her son might wait there up to a year.

"And I thought, 'No way. For most kids it's six months,'" Trista recalls now.

But for want of a suitable heart, Shawn continues to wait.

According to the American Heart Association, there are more than 2,000 heart transplants a year in the United States, and about two-thirds of them are destined for adults between the ages of 35 and 65. Finding a heart for a child can be problematic, since the organ has to be the right size. - More...
Saturday - June 23, 2007




Viewpoints
Opinions/Letters
Basic Rules

As Ketchikan Turns, So does our Life By Don Hoff Jr. - Saturday
Ship's exaust By Anita Hales - Saturday
Ketchikan Airport Insanity By Laurie Price - Saturday
If you are interested in taking back our town... By Walt Bolling - Thursday
Ketchikan folks are amazing By Sheryl Howe - Thursday
AMNESTY in disguise By Byron Whitesides - Thursday
Muslims "Kill Rushdie!" chant is the crux of the problem! By Mark Neckameyer - Thursday
Alaska State Pension Investments By A. M. Johnson - Monday PM
Gravina Road By Michael Spence - Monday PM
Every Other Tuesday!! By Tara Wilhelm - Monday PM
Cruise Ships' Diesel Exhaust By Randy M. Lake - Monday PM
Ketchikan's Road to Nowhere By Ken Levy - Monday PM
Road to Nowhere By Carol Cairnes - Friday PM
Kanayama Exchange a 20-year tradition By Pat Perrier - Friday PM
Enough of the back room deals! By A.M.Johnson - Friday PM
Children are customers too! By Linda Williams - Friday PM
Special session: myths vs. reality By Sen. Kim Elton - Friday PM
Fools rush in By Jeff Beatty - Friday PM
Approach to energy independence is just dumb By Mark Neckameyer - Friday PM
Concerned and Angry Mothers By Ann Smith & Dawn Uttke - Tuesday PM
An Apology By Ardath Piston - Tuesday PM
Air miles By Amber Baldwin - Tuesday PM
RE: Good News for America By Byron Whitesides - Tuesday PM
Kiffer's Airline Upgrade Column By Gigi Pilcher - Tuesday PM
Alaskans getting the short end of the stick By Melissa O'Bryan By Melissa O'Bryan - Sunday
Senior Benefits by Rep. Mike Hawker - Saturday
The senior class of 2007 had a party and...... By Ardath Piston - Saturday
Congratulations By Cecelia Johnson - Saturday
Slobcard By Glen Thompson - Saturday
Leaving The Path By Ken Levy - Saturday
Airline's special sale By Charles (Chuck) Moon - Saturday
Good News for America By Mike Isaac - Saturday
TOP TAX RATE TOO LOW By Paul G. Jaehnert - Saturday
Immigration Bill By Peg Travis - Saturday
More Letters/Viewpoints
Webmail your letter
Email Your Letter To: editor@sitnews.us

Ketchikan

Ketchikan Police Report
AK Troopers Daily Dispatch
Today's Forecast
Satellite
Today's Weather Images
Marine Forecasts
Ketchikan Weather Data
Current AK Weather Map

CLASSIFIEDS

Publish ad
Please select the proper category before posting.




CLASSIFIEDS' CATEGORIES

Announcements and
Help Wanted
For Sale / Free Stuff
Garage Sales
Homes / Apts/ Property
Pets
Wanted
Lost & Found
Local Services
Publish your ad

More Front Page Archives

Alaska: State Reaches Tentative Agreement With Largest Union - The State of Alaska's Division of Personnel and Labor Relations announced Friday that a three-year collective bargaining agreement has been reached with the Alaska State Employees Association (ASEA). The proposed contract succeeded in an advisory vote this week. A ratification vote expected in early August is required to make the agreement final. Negotiators for the State as well as ASEA bargaining unit representatives approved the tentative agreement today. ASEA is the State's largest collective bargaining unit representing 8,415 employees who work across all facets of State government. The agreement covers the period from July 1, 2007, through June 30, 2010.

This is the seventh agreement reached under the new administration, which leaves the Alaska Public Employees Association (APEA) as the only agreement outstanding.

Governor Palin responded to the news saying, "I am very encouraged at the results of the ASEA advisory vote. Moving forward in a positive direction is a huge win for the State of Alaska and all of this group's members." - More...
Saturday - June 23, 2007

Washington Calling: Cushy Marine gigs ... Happy CEOS ... In praise of war dogs By LISA HOFFMAN - "Do as I say, not as I do" appears to be the credo of some good-government groups, whose reluctance to reveal their contributors could help scuttle congressional ethics reforms.

Watchdog groups Public Citizen, Common Cause and Democracy 21 -- which have been some of the most energetic forces for "open" government, campaign-finance reform and tough ethics rules -- are now fighting to keep their own donor lists secret.

The proposed reform package, which would create an independent House ethics panel, includes a provision requiring any group that files a complaint with that committee to disclose the names of their contributors.

The groups say government has no right ordering them or any other private outfits to do so, and contend that such a disclosure rule would hurt their viability as government critics by scaring off donors.

But the disclosure provision is a key part in a delicate compromise being built in the House, and backers say the whole endeavor could crumble without it.

X...X...X

The new Marine commandant says many of his troops in Iraq have it too easy. That's right, Commandant Gen. James Conway told the newspaper Marine Corps Times this past week that some bases there are way too cushy, what with their post exchanges, fast-food restaurants and movie theaters. Conway's concern is that leathernecks will get too soft to do what Marines do -- "fight and win in austere environments."

Easy for him to say. He lives in a splendid mansion at the historic Marine Corps Barracks a few blocks from the U.S. Capitol.

X...X...X

War dogs are a bit closer to getting a national monument. The House passed a measure that tells the Pentagon to start looking for a site for the National War Dogs Monument, which would honor the extraordinary contributions more than 100,000 of these creatures have made for their nation's defense since World War I. The Senate has not weighed in yet.

Among the supporters of the cause are country music's Oak Ridge Boys. The Vietnam Dog Handlers Association has pledged to raise the estimated $3 million needed for the project.

X...X...X

How do we get one of these jobs? Chief executive officers usually are rewarded with higher compensation even when the takeover of another company they engineered turns out to be unprofitable.

That's the conclusion of a just-released study by the University of Washington business school, which examined 370 mergers of publicly traded companies that occurred between 1993 and 2000.

"While CEOs are still better off making good acquisition decisions, there is little penalty to making bad ones," the report said.

X...X...X

So much for virgin territory. A new government report has found that only 4 percent of Americans 20 and older have never had sex. Of those 20 to 29, just 9 percent said they were virgins. The Centers for Disease Control and Prevention study also disclosed that 16 percent of adults said they first had sex before the age of 15. Another 15 percent said they abstained from sex until they were 21 or older. - More...
Saturday - June 23, 2007

---

E-mail your news tips, news
releases & photos to:
editor@sitnews.us

SitNews
Stories in the News
©1999 - 2007
Ketchikan, Alaska

M.C. Kauffman, Webmaster/Editor
webmaster@sitnews.us

In Memory of SitNews's first editor,
Dick Kauffman
1932-2007

Locally owned & operated.
Online since 1999

Articles & photographs that appear in SitNews are protected by copyright and may not be reprinted or distributed without written permission from and payment of required fees to the proper sources.