Contact


Webmail Letters


News Tips


Search Sitnews


Copyright Info


Archives
Today's News


Alaska & Ketchikan


Top Stories


U.S. News


U.S. Politics


Stock Watch


Personal Finance


Science News


US Education News


Parenting News


Seniors News


Medical News


Health News


Fitness


Offbeat News


Online Auction News


Today In History


Product Recalls


Obituaries
Quick News Search


Alaska


Ketchikan


SE Alaska


Alaska News Links
Columns - Articles


Dave Kiffer


Arts & Entertainment


Parnassus Reviews


Jason Love


Fish Factor


Bob Ciminel


Chemical Eye On...


Rob Holston


More Columnists
Ketchikan


Our Troops
Historical Ketchikan


June Allen


Dave Kiffer


Louise B. Harrington
Recognition


Match of the Month


Asset Builders
Kid's Corner


Bob Morgan
Ketchikan Arts & Events


Ketchikan Museums


KTN Public Libraryt


Parks & Recreation


Chamber
Lifestyles


Home & Garden


Food & Drink


Arts & Culture


Book Reviews


Movie Reviews


Celebrity Gossip
On the Web


Cool Sites


Webmaster Tips


Virus Warnings
Sports


Ketchikan Links


Top Sports News
Public Records


FAA Accident Reports


NTSB Accident Reports


Court Calendar


Court Records Search


Wanted: Absconders


Sex Offender Reg.


Public Notices
Weather, Webcams


Today's Forecast


KTN Weather Data


AK Weather Map


Ketchikan Webcam


SE AK Webcams


Alaska Webcams


AK Earthquakes


Earthquakes
TV Guide


Ketchikan
Ketchikan Phone Book


Yellow Pages


White Pages
Employment


Employment
Government Links


Local Government


State & National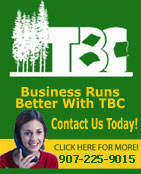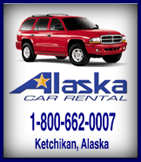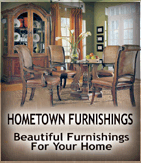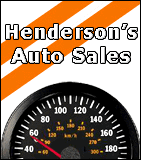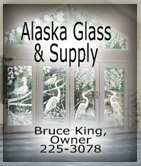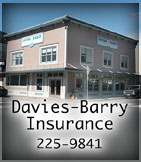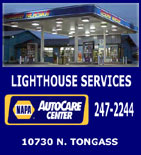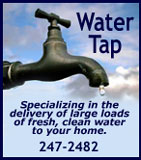 Please call early, don't wait until you run out of water.
Get on our delivery list.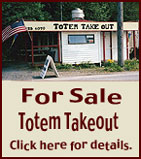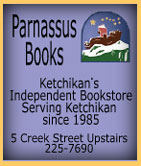 Thursday
June 21, 2007

Efforts to Build New South Tongass Fire Station Continue
Proposed South Tongass Volunteer Fire Station by Kyan Reeves
Graphic courtesy STVFD

Ketchikan: Efforts to Build New South Tongass Fire Station Continue - The South Tongass Volunteer Fire Department (STVFD) continues in their efforts to build a new fire station that will meet the current needs of the community. The new fire station would be located on Borough owned property between the Mountain Point wastewater plant and the Seawatch subdivision.

STVFD Fire Chief Scott Davis said, "To date, several meetings have happened along with an open house of the residents around the proposed fire station location." He said, many more meetings and opportunities for comments and suggestions are planned in the near future.

Davis said the next meeting scheduled for June 27th at Fawn Mountain Elementary School will be a Board of Directors meeting at which time the future fire station for the South Tongass Volunteer Fire Department will be discussed. "Everyone is encouraged to attend," said Davis.

Then on July 10th, Davis said the Borough Planning Commission will consider a request for a rezone of the Mountain Point property to facilitate a fire station. With approval of the rezone of property request, it would then be forwarded to the Ketchikan Borough Assembly for their consideration and for public comment on August 6th and August 20th 2007 said Davis.

Chief Davis said, "The South Tongass Volunteer Fire Department encourages public comment and suggestions as this fire station will incorporate many community functions..." - More...
Thursday - June 21, 2007

Ketchikan: Commitment to Limit Litigation of Tongass Land Management Plan Secured - Senator Ted Stevens (R-Alaska) announced today that an agreement with Senator Diane Feinstein (D-Calif.) has been reached to work out a bipartisan compromise that would limit the timeframe in which lawsuits could be filed against the Tongass Land Management Plan (TLMP). A revised TLMP plan is expected to be released later this year.

"Litigation on the Tongass Land Management Plan must end," said Senator Stevens. "This constant litigation has made it next to impossible for the Forest Service to effectively manage the Tongass National Forest, particularly with regard to the Forest's timber program. The never-ending lawsuits prevent hundreds of Alaskans from earning a living from timber harvests and cripple 32 communities in our State that depend on timber receipts. This amendment helps ensure timely court challenge to the Forest Plan, which is fair to the public, the federal government, and the people of Alaska that depend on the Tongass for their livelihoods." - More...
Thursday - June 21, 2007

Alaska: Court Rules in State's Favor in Education Case; Additional State Oversight of School Districts Required - Alaska has "fully met its constitutional obligation to adequately fund education," Anchorage Superior Court Judge Sharon Gleason ruled today in the case of Moore vs. Alaska.

"We are very pleased that the court has reaffirmed that the state supplies adequate funding for education," said Alaska Attorney General Talis J. Colberg.

The plaintiffs, which included NEA-Alaska and several school districts and parents sued the state, asking the court to order significantly more state funding for Alaska schools - seeking to double Alaska's education budget. They also asked the court to impose educational programs such as the arts and languages, and order a study to determine adequate funding in the future. - More...
Thursday - June 21, 2007

Giant Pacific Octopus
This Giant Pacific Octopus was photographed at sunset Wednesday while inking the intruder into its domain - the photographer.
Front Page Photo by Mike Kurth

Alaska: State and Inlandboatmen's Union of the Pacific Reach Agreement - The State of Alaska's Division of Personnel and Labor Relations announced todaythat a one year collective bargaining agreement has been reached with the Inlandboatmen's Union of the Pacific (IBU). This unit represents the unlicensed crew on the Alaska Marine Highway System. The agreement covers the period of July 1, 2007, through June 30, 2008.

This is the sixth agreement reached under the new administration. The State has yet to reach a tentative agreement with the Alaska State Employees Association (ASEA) or the Alaska Public Employees Association (APEA). - More...
Tuesday - June 21, 2007

Southeast Alaska: Angoon Hydroelectric Project Draft EIS Meetings Scheduled - The US Forest Service will be hosting two open house meetings to discuss the proposed Angoon Hydroelectric power project and the Draft Environmental Impact Statement (DEIS). The community of Angoon has some of the highest electrical rates in Alaska due to use of diesel-electric generators. This project will become the primary electric power supply for the community of Angoon, will stabilize electric rates, and reduce dependency on diesel fuel.

The first meeting will be from 1pm- 3pm on Wednesday June 27th, 2007 in the City of Angoon at the Angoon Community Services building. The second meeting will be from 4pm-6pm on Thursday June 28th 2007 at the new US Forest Service Juneau and Admiralty Ranger Districts office, main conference room, located at 8510 Mendenhall Loop Road. - More...
Thursday - June 21, 2007

Sitka Black-tailed fawn
Driving to Craig from Coffman Cove, the photographer came upon a doe and two fawns. Mom and one of the fawns went to the woods, but this little guy did a Mexican stand-off. The photographer gently chased the little one into the woods after the photo.
Front Page Photo by Jeff Seifert

Alaska - Western Region: EPA Says It's Vital To Reduce School Bus Diesel Emissions - The U.S. Environmental Protection Agency (EPA) announced today it is making over $1.3 million available for clean diesel school bus projects as part of the West Coast Collaborative and Clean School Bus USA programs.

The U. S. EPA's Western offices are soliciting proposals on a competitive basis for projects that will reduce emissions from existing diesel school buses. Project solicitations may include a variety of diesel emissions reductions solutions, such as add-on pollution control technology, engine or vehicle replacement, idle reduction technologies or strategies, and/or cleaner fuel use. The deadline for submitting applications is August 20, 2007.

"It is vital to reduce diesel emissions given that childhood asthma rates are increasing across the country," said Wayne Nastri, the EPA's Pacific Southwest Administrator. "These EPA grants provide our children with cleaner air and healthier environments to learn and grow."

"Getting these old, smoky diesel engines off the road is one of the best things we can do for our kids' health and the environment," said Elin Miller, the EPA's Pacific Northwest Administrator in Seattle. "The work that will be funded by these grants will greatly benefit not only our school districts, but also the surrounding communities." - More...
Thursday - June 21, 2007




Public Meetings

Thursday - June 21, 2007 - 7:00 pm: The Ketchikan City Council will hold a regular meeting in the City Council Chambers.
Download the agenda (pdf). (Once downloaded, click on the agenda items to download the packets.)

Viewpoints
Opinions/Letters
Basic Rules

If you are interested in taking back our town... By Walt Bolling - Thursday
Ketchikan folks are amazing By Sheryl Howe - Thursday
AMNESTY in disguise By Byron Whitesides - Thursday
Muslims "Kill Rushdie!" chant is the crux of the problem! By Mark Neckameyer - Thursday
Alaska State Pension Investments By A. M. Johnson - Monday PM
Gravina Road By Michael Spence - Monday PM
Every Other Tuesday!! By Tara Wilhelm - Monday PM
Cruise Ships' Diesel Exhaust By Randy M. Lake - Monday PM
Ketchikan's Road to Nowhere By Ken Levy - Monday PM
Road to Nowhere By Carol Cairnes - Friday PM
Kanayama Exchange a 20-year tradition By Pat Perrier - Friday PM
Enough of the back room deals! By A.M.Johnson - Friday PM
Children are customers too! By Linda Williams - Friday PM
Special session: myths vs. reality By Sen. Kim Elton - Friday PM
Fools rush in By Jeff Beatty - Friday PM
Approach to energy independence is just dumb By Mark Neckameyer - Friday PM
Concerned and Angry Mothers By Ann Smith & Dawn Uttke - Tuesday PM
An Apology By Ardath Piston - Tuesday PM
Air miles By Amber Baldwin - Tuesday PM
RE: Good News for America By Byron Whitesides - Tuesday PM
Kiffer's Airline Upgrade Column By Gigi Pilcher - Tuesday PM
Alaskans getting the short end of the stick By Melissa O'Bryan By Melissa O'Bryan - Sunday
Senior Benefits by Rep. Mike Hawker - Saturday
The senior class of 2007 had a party and...... By Ardath Piston - Saturday
Congratulations By Cecelia Johnson - Saturday
Slobcard By Glen Thompson - Saturday
Leaving The Path By Ken Levy - Saturday
Airline's special sale By Charles (Chuck) Moon - Saturday
Good News for America By Mike Isaac - Saturday
TOP TAX RATE TOO LOW By Paul G. Jaehnert - Saturday
Immigration Bill By Peg Travis - Saturday
More Letters/Viewpoints
Webmail your letter
Email Your Letter To: editor@sitnews.us

Ketchikan

Ketchikan Police Report
AK Troopers Daily Dispatch
Today's Forecast
Satellite
Today's Weather Images
Marine Forecasts
Ketchikan Weather Data
Current AK Weather Map

CLASSIFIEDS

Publish ad
Please select the proper category before posting.




CLASSIFIEDS' CATEGORIES

Announcements and
Help Wanted
For Sale / Free Stuff
Garage Sales
Homes / Apts/ Property
Pets
Wanted
Lost & Found
Local Services
Publish your ad

More Front Page Archives

Columns - Commentary

Jay Ambrose: At war with good sense on energy - If you are a Democrat and your party has taken control of Congress, and if you then have a chance to craft a bill refocusing U.S. energy policy, you know exactly what to do, even if common sense is on its knees pleading, "Please, please, don't."

First off, you make sure you penalize domestic oil companies by raising their taxes and calling it an end of subsidies. This demagogic move will elicit cheers from people who don't understand the difference between gross profits (high) and profit margins (reasonable) while hurting the domestic industry in competition with the foreign industry and cutting back on exploration that could help bring oil prices down.

Next, you cook up a provision mandating that utility companies produce 15 percent of their electricity with such renewable energy sources as wind and solar by 2020 even though trying would be excruciatingly expensive and likely unsuccessful. The technology just isn't there yet, and Congress can't change that with legislation, although it could look to nuclear energy to do considerably more of the heavy lifting. - More...
Tuesday - June 19, 2007

Dale McFeatters: Salvaging a Mideast settlement - The Bush administration, generally impetuous in most of its undertakings, has been uncharacteristically glacial about brokering an Arab-Israeli settlement and ushering into existence an independent Palestinian state. It is coming up on five years since President Bush announced his support for a two-state solution and a road map for getting there.

But when the radical Hamas forcibly took control of Gaza, leaving President Mahmoud Abbas and his Fatah party in charge of the West Bank, the larger of the two fragments of Palestinian territory, the White House acted rapidly.

The White House reiterated that it would deal only with Abbas as the legitimate, elected leader and not Hamas. It lifted economic sanctions, allowing the release of $86 million in U.S. aid, largely for rebuilding the security services, and it is providing another $40 million in humanitarian aid through the United Nations.

Israeli Prime Minister Ehud Olmert had a lengthy White House meeting with Bush on Tuesday, including a 90-minute session of just the two of them. - More...
Tuesday - June 19, 2007

Paul Campos: Seeking justice in judicial compensation - Recently, Chief Justice John Roberts devoted his entire annual report on the federal judiciary to complaining about how little federal judges are paid. (Trial court judges are paid $165,000 per year, while appellate court judges and Supreme Court justices subsist on annual salaries of $175,000 and $203,000, respectively).

Roberts is playing the role of an administrator trying to wheedle a pay raise out of Congress for his department, so a certain amount of hyperbole in his rhetoric is to be expected. Still, Roberts' description of the situation as "a constitutional crisis that threatens to undermine the federal judiciary" is a bit much.

Roberts focuses on the fact that judicial salaries haven't kept pace with the salaries of what he calls "senior law professors at top schools." And this is true -- while the salaries of such persons have nearly doubled in real terms over the past 40 years, judicial salaries have declined slightly.

Roberts also points out that federal judges now make about as much as new law school graduates hired by top firms, and only a small fraction of what the senior partners in those firms take home. - More...
Tuesday - June 19, 2007

Dan K. Thomasson: Courts need to summon common sense - A young man of 17 engages in a consensual Clintonesque sexual activity at a party with a 15-year-old girl and is put away for 10 years and must register as a pervert.

A Washington, D.C., administrative judge sues a cleaning establishment for $54 million for a missing pair of pants and actually gets his case heard.

A prosecutor and judge team up to throw the book at a former vice presidential aide in a blatant political show of force over something that occurs almost daily in this city.

How much more evidence is needed to prove that the American judicial system is in sad need of a transfusion of common sense? Actually, there are plenty more examples ranging from gross incompetence to malicious disregard for justice in the daily operation of the nation's courts at all levels.

The most disturbing of these travesties has been the celebrated Duke University lacrosse case that ultimately resulted in the destroyed legal career of the imprudent prosecutor, Michael Nifong, who brought unimaginable pain to innocent young men and their families. - More...
Tuesday - June 19, 2007

---

E-mail your news tips, news
releases & photos to:
editor@sitnews.us

SitNews
Stories in the News
©1999 - 2007
Ketchikan, Alaska

M.C. Kauffman, Webmaster/Editor
webmaster@sitnews.us

In Memory of SitNews's first editor,
Dick Kauffman
1932-2007

Locally owned & operated.
Online since 1999

Articles & photographs that appear in SitNews are protected by copyright and may not be reprinted or distributed without written permission from and payment of required fees to the proper sources.