Contact


Webmail Letters


News Tips


Search Sitnews


Copyright Info


Archives
Today's News


Alaska & Ketchikan


Top Stories


U.S. News


U.S. Politics


Stock Watch


Personal Finance


Science News


US Education News


Parenting News


Seniors News


Medical News


Health News


Fitness


Offbeat News


Online Auction News


Today In History


Product Recalls


Obituaries
Quick News Search


Alaska


Ketchikan


SE Alaska


Alaska News Links
Columns - Articles


Dave Kiffer


Arts & Entertainment


Parnassus Reviews


Jason Love


Fish Factor


Bob Ciminel


Chemical Eye On...


Rob Holston


More Columnists
Ketchikan


Our Troops
Historical Ketchikan


June Allen


Dave Kiffer


Louise B. Harrington
Recognition


Match of the Month


Asset Builders
Kid's Corner


Bob Morgan
Ketchikan Arts & Events


Ketchikan Museums


KTN Public Libraryt


Parks & Recreation


Chamber
Lifestyles


Home & Garden


Food & Drink


Arts & Culture


Book Reviews


Movie Reviews


Celebrity Gossip
On the Web


Cool Sites


Webmaster Tips


Virus Warnings
Sports


Ketchikan Links


Top Sports News
Public Records


FAA Accident Reports


NTSB Accident Reports


Court Calendar


Court Records Search


Wanted: Absconders


Sex Offender Reg.


Public Notices
Weather, Webcams


Today's Forecast


KTN Weather Data


AK Weather Map


Ketchikan Webcam


SE AK Webcams


Alaska Webcams


AK Earthquakes


Earthquakes
TV Guide


Ketchikan
Ketchikan Phone Book


Yellow Pages


White Pages
Employment


Employment
Government Links


Local Government


State & National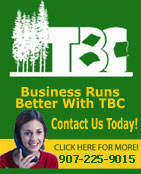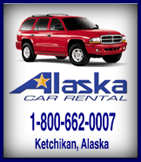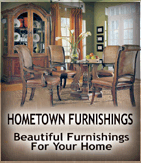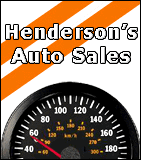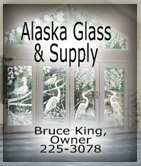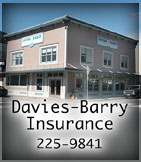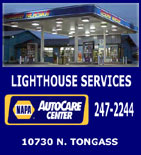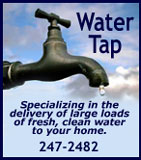 Please call early, don't wait until you run out of water.
Get on our delivery list.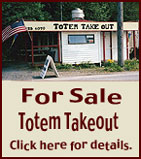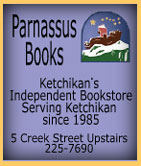 Monday
June 25, 2007

Herring Cove Bears
This Herring Cove cub stands up to take a look over its mother bear as another bear approached (not shown). The mother bear then stood and chased the approaching bear away.
Front Page Photo by Jim Lewis

Alaska: U.S. Supreme Court Issues Decision on "Bong Hits 4 Jesus" case - The U.S. Supreme Court has issued its opinion in the closely- watched First Amendment student speech case of Morse v. Frederick, often referred to as the "Bong Hits 4 Jesus" case.

Kirkland & Ellis LLP represented the Juneau School Board (Alaska) and former Juneau- Douglas High School (JDHS) Principal Deborah Morse on a pro bono basis. Kirkland asked the High Court to overturn a ruling by the Ninth Circuit Court of Appeals, which held that suspension of a student for displaying a 14-foot banner containing a pro-marijuana reference at a school sponsored and supervised event on and adjacent to school grounds while school was in session violated the First Amendment and rendered the principal personally liable for enforcing the school board's policy prohibiting such displays.

In a majority decision written by Chief Justice John G. Roberts, Jr., and joined in full by Justices Scalia, Kennedy, Thomas, and Alito, the Supreme Court ruled that students don't have the right to promote pro-drug messages at school-sponsored and faculty-supervised events. Justice Breyer concurred in the judgment in part. The Court also unanimously rejected Frederick's damages claim against Principal Morse.

Ken Starr, who is Of Counsel in Kirkland's Los Angeles office, along with Los Angeles Kirkland partner Rick Richmond, served as counsel for the petitioners. (Former partner Eric Hagen also played an important role in the case.)

"This case raised an issue of vital importance to every school principal and administrator in the country and we are very pleased with the Supreme Court's opinion," Mr. Starr said.

The case has major implications for public school districts nationwide. Administrators now have a clear view on whether the First Amendment allows public schools to prohibit students from displaying messages promoting the use of illegal substances. School policies prohibiting such expression are commonplace in almost all public schools across the nation. - More...
Monday - June 25, 2007

Alaska: Alaska Reps appointed to Washington committee to work on container tax issue - Representatives Bill Thomas (R-Haines) and Beth Kerttula (D-Juneau) have been appointed to a Washington State committee to study the imposition of container fees which could have far-reaching economic impact on Alaska.

The Washington Joint Transportation Committee will evaluate the imposition of a fee on the processing of shipping containers, port-related user fees, and other funding mechanisms to improve freight corridors. Senate Bill 5207, introduced by Sen. Mary Margaret Haugen originally imposed a fee on freight containers being processed in Washington but was later changed to studying the issue.

During the 2007 regular session Thomas sponsored House Joint Resolution 8 opposing the enactment of the original version SB5207, and informing Washington State of the negative impacts a container fee would have on Alaska. Also during the regular session, Kerttula contacted Haugen by telephone and suggested Washington and Alaska work together to solve Washington's freight congestion problems.

"I believe there are solutions out there that can benefit everyone," Kerttula said. "Cooperation always produces better results than conflict. Senator Haugen introduced her bill as a way to draw attention to the problem, and I'm glad that we've been invited to be part of the solution." - More...
Monday - June 25, 2007

Southeast Alaska: Cruise and Fishing Vessels Collide - The Coast Guard is investigating the cause of a vessel collision between the cruise vessel Spirit of Yorktown and the fishing vessel Adirondack. The collision occurred at about 1:00 a.m. today in Chatham Strait on the southeastern end of Catherine Island in Southeast Alaska. No injuries were reported.

The Coast Guard Command Center in Juneau received a notification from the Spirit of Yorktown that the collision had occurred shortly after the event. They reported no injuries and that they were dispatching a small boat to the fishing vessel to see if the crew of the Adirondack required assistance.

The collision did not damage the cruise vessel but did damage the fishing vessel leaving them unable to maneuver. The Good Samaritan vessel Guardian took the Adirondack in tow to Sitka. The Coast Guard has maintained a two hour communications schedule with the vessel and no further assistance has been required. The vessel is due into Sitka this afternoon.

Upon arrival in Sitka the Coast Guard will inspect the Adirondack and take crew accounts of the incident. The Spirit of Yorktown is due into Petersburg Tuesday at 1:00 p.m. The vessel will undergo the same inspection and crew's accounts will be taken by Coast Guard personnel. - More...
Monday - June 25, 2007

Alaska: Governor signs highway safety bill - Alaska Governor Palin signed HB 126 on Friday, June 22. The bill, sponsored by Rep. Kyle Johansen (R-Ketchikan), chairman of the House Transportation Committee, addresses highway safety and licensing for commercial drivers.

"Updating and improving our commercial driver's licensing and safety laws will reduce the number of crashes, injuries, and fatalities involving commercial motor vehicles on Alaska's roads," Johansen said. "The state was notified by the federal government it was out of compliance and facing severe penalties. We reviewed the problem and quickly passed a bill affecting 5 different chapters of Title 28 to fix the problems"

The federal law Alaska was noncompliant with is the Motor Carrier Safety Improvement Act of 1999 (MCSIA).

Johansen noted that passage of HB 126 means Alaska will maintain $7 million in federal highway construction funds in federal fiscal year 2008 and approximately $14 million a year in succeeding federal fiscal years; nearly $63 million over a five year period.

"While this bill maintains Alaska's cut of the federal-aid highway funds, the real accomplishment is safer roads," Johansen continued. "Commercial driver safety is vital to all Alaskans."

MCSIA requires more vehicle and operator inspections, stronger enforcement measures against violators, and effective commercial driver's license testing and record keeping efforts. - More....
Monday - June 25, 2007

Southeast Alaska: Forest Service Cracks Down on Cabin Vandalism - Three cases of vandalism to US Forest Service cabins on Prince of Wales Island have been reported in the past 8 months. Two of these reports have resulted in a conviction and citations.

In October 2006, Staney Creek cabin was vandalized resulting in nearly two thousand dollars worth of damages. According to the Forest Service, the perpetrator pled guilty to criminal mischief, furnishing alcohol to a minor, and driving under the influence and was sentenced by the court in May 2007. Under the terms of the sentencing, he will serve 50 days in jail, pay $1,906.87 restitution to the Forest Service, and serve three years probation, during which he is prohibited from consuming alcohol and from using Forest Service cabins. Several other individuals present at the time of vandalism admitted to using the cabin without authorization and consuming alcohol. These individuals were issued citations.

A second cabin vandalism case at Control Lake cabin also resulted in citations. On March 16, 2007, six individuals were cited for failure to pay cabin use fee, failure to dispose of all garbage by removal from the site, and damaging government property at the Control Lake cabin. - More...
Monday - June 25, 2007

Alaska: Native seed money produces growth in Alaska By ALEX deMARBAN - Six years ago, John Oscar created dance fans and driftwood masks in the only space he could find -- an arctic entryway in Mekoryuk, Alaska -- bundled against the cold in snow pants, insulated boots and a thick jacket.

Now he's created a virtual micro-industry in the Western Alaska village, with seven artists working for him in a heated studio. Mekoryuk's unemployment rate is 20 percent -- more than four times the national average. The $10-$15 an hour many employees earn goes a long way, he said.

"Even $100 is a lot," he said. "They pay account bills in stores, maybe buy fuel for heating and maybe give $20 for Mom or Dad. It just spreads around, and that's what's desperately needed in rural Alaska."

Key to his business success, Oscar says, is an Alaska Federation of Natives contest designed to improve the economy in rural Alaska, where lack of roads to urban areas, high prices and few customers push poverty and unemployment rates among the nation's highest.

The Alaska Marketplace competition, modeled after a World Bank program, sprinkled $500,000 across the state in its first year last spring. The money went to would-be entrepreneurs who wanted to create jobs while preserving cultural traditions.

Twenty-two Alaskans -- out of 156 applicants -- each pocketed $50,000 or less to launch ventures such as caribou migration tours, a sport sled manufacturing operation, and skin-care businesses using glacial silt or tundra berries. - More...
Monday - June 25, 2007

Copper Rock Fish
Diver Mary Kurth and a copper rockfish admire each
other at Mt. Point.
Front Page Photo by Mike Kurth

Fish Factor: Seafood industry insiders predict a bright future By LAINE WELCH - Increasing worldwide demand combined with higher seafood prices has boosted the bottom line of major suppliers. Industry insiders predict a bright future, saying seafood companies are more efficient, better capitalized and more liquid than five to 10 years ago.

According to SeaFood Business' annual list of North America's Top 25, major U.S. companies reeled in nearly $12.6 billion in 2006, up about $1.3 billion from the previous year. Trident Seafoods and Oregon-based Pacific Seafood Group were the leaders in the $33 billion total U.S. wholesale seafood business.

Only one food conglomerate, Del Monte (owner of StarKist) remained on the Top 25 list, compared to five food giants five years ago - ConAgra, H.J. Heinz, Unilever, George Weston Ltd. and Aurora Foods (now Pinnacle Foods Group).

"The private, family-run businesses that have dominated the seafood industry for decades are thriving, while the food conglomerates that jumped into the business years ago have bailed out," SeaFood Business said.

"Most of the successful players have strong access to the resource, and it's been a long road for them to get to that point," said industry consultant Scott Etzel. "Seafood doesn't lend itself well to a neat, tidy balance sheet. It isn't easy to predict."

Higher seafood prices added to the seafood companies' financial success, notably Pacific halibut and king salmon. Tight supplies of European whitefish have increased demand for Alaska pollock and cod. A depreciating dollar value also made it less expensive for Europeans to buy U.S. seafood, Etzel said. - More....
Monday - June 25, 2007




Viewpoints
Opinions/Letters
Basic Rules

Ethics codes are there for a good reason By Andy Rauwolf - Monday PM
Aleut internment camp at Ward Lake By Cherry Rice - Monday PM
Gravina Island issues By Laine Chanteloup - Monday PM
Bolling for Taking Mine By Chris Elliott - Monday PM
Bridges & Roads By LeiLani Lake - Monday PM
Airport Insanity By Mark Steiner - Monday PM
As Ketchikan Turns, So does our Life By Don Hoff Jr. - Saturday
Ship's exaust By Anita Hales - Saturday
Ketchikan Airport Insanity By Laurie Price - Saturday
If you are interested in taking back our town... By Walt Bolling - Thursday
Ketchikan folks are amazing By Sheryl Howe - Thursday
AMNESTY in disguise By Byron Whitesides - Thursday
Muslims "Kill Rushdie!" chant is the crux of the problem! By Mark Neckameyer - Thursday
More Letters/Viewpoints
Webmail your letter or
Email Your Letter To: editor@sitnews.us

Ketchikan

Ketchikan Police Report
AK Troopers Daily Dispatch
Today's Forecast
Satellite
Today's Weather Images
Marine Forecasts
Ketchikan Weather Data
Current AK Weather Map

CLASSIFIEDS

Publish ad
Please select the proper category before posting.




CLASSIFIEDS' CATEGORIES

Announcements and
Help Wanted
For Sale / Free Stuff
Garage Sales
Homes / Apts/ Property
Pets
Wanted
Lost & Found
Local Services
Publish your ad

More Front Page Archives

Columns - Commentary

Dave Kiffer: Beware: Dangerous Curves Ahead! - Marriage is an interesting institution.

And I mean that in the Chinese way of "cursing" someone by saying "may you live in interesting times."

We had a perfect example of just how "interesting" recently out on North Tongass.

A few days ago, there was a traffic accident involving a single motorcycle near the Ward Cove Bridge.

I will quote directly from the Alaska troopers police report.

"On 06-21-2007 AST along with the North Tongass Fire Department responded to a report of a single vehicle motorcycle collision near the Ward Cove bridge. Investigation at the scene showed a 57 year old Canadian resident lost control of the 2005 Harley Davidson he was operating while negotiating the curve. He was traveling north bound and was carrying his wife as a passenger. According to the driver, he could not get the motorcycle to respond while cornering due to his wife leaning in the wrong direction. The motorcycle left the roadway on the north bound side and traveled 77 feet along the shoulder before coming to rest in the ditch. The passenger was transported to KGH via ambulance with an injured leg and other cuts and bruises. No citations were issued."

One thing not noted in the police report was the fact that the couple had reportedly not ridden a motorcycle together for some 30 years. I guess now we can see why. - More...
Tuesday AM - June 26, 2007

Jason Love: Jury Duty - I always thought jury duty was something you could politely decline. Like fruitcake.

But recently, being summoned, I discovered that "jury service is not voluntary but a civic duty imposed upon all citizens pursuant to civil code section 204."

Desperate, I called my shrink for a note.

"It's jury duty, Jason. You can't plea insanity."

Pursuant to civil code section 204, I called the court and requested a one-time postponement, which the county clerk took personally.

"You're not happy with the date, Mr. Love? Well, when would this be convenient?"

"How about never. Does never work for you?" - More...
Tuesday AM - June 26, 2007

Dale McFeatters: Bong hits for the First Amendment - In 1969, the Supreme Court ruled that students do not "shed their constitutional rights to freedom of speech or expression at the schoolhouse gate." It was a good ruling with exceptions that allowed school officials to bar speech that advocated dangerous or illegal conduct or was substantially disruptive.

The Roberts Supreme Court has expanded schools' powers to regulate speech in a case in which the speech in question was described as "cryptic," by Chief Justice John Roberts in the majority, and as "nonsense," Justice John Paul Stevens dissenting. A more rugged description would be just stupid.

The phrase was the now infamous "BONG HiTS 4 JESUS," words now enshrined in First Amendment lore. It was written on a 14-foot banner that Alaska high-school student Joseph Frederick unfurled as the Olympic Torch Relay was coming through Juneau.

Frederick was not on school property -- he was on a sidewalk opposite his school -- but the presence of the students along the relay route was school-sponsored and -supervised. Frederick said he displayed the banner, whose inscription even he found meaningless, solely to get on television. - More...
Tuesday AM - June 26, 2007

---

E-mail your news tips, news
releases & photos to:
editor@sitnews.us

SitNews
Stories in the News
©1999 - 2007
Ketchikan, Alaska

M.C. Kauffman, Webmaster/Editor
webmaster@sitnews.us

In Memory of SitNews's first editor,
Dick Kauffman
1932-2007

Locally owned & operated.
Online since 1999

Articles & photographs that appear in SitNews are protected by copyright and may not be reprinted or distributed without written permission from and payment of required fees to the proper sources.