Contact


Webmail Letters


News Tips


Search Sitnews


Copyright Info


Archives
Today's News


Alaska & Ketchikan


Top Stories


U.S. News


U.S. Politics


Stock Watch


Personal Finance


Science News


US Education News


Parenting News


Seniors News


Medical News


Health News


Fitness


Offbeat News


Online Auction News


Today In History


Product Recalls


Obituaries
Quick News Search


Alaska


Ketchikan


SE Alaska


Alaska News Links
Columns - Articles


Dave Kiffer


Arts & Entertainment


Parnassus Reviews


Jason Love


Fish Factor


Bob Ciminel


Chemical Eye On...


Rob Holston


More Columnists
Ketchikan


Our Troops
Historical Ketchikan


June Allen


Dave Kiffer


Louise B. Harrington
Recognition


Match of the Month


Asset Builders
Kid's Corner


Bob Morgan
Ketchikan Arts & Events


Ketchikan Museums


KTN Public Libraryt


Parks & Recreation


Chamber
Lifestyles


Home & Garden


Food & Drink


Arts & Culture


Book Reviews


Movie Reviews


Celebrity Gossip
On the Web


Cool Sites


Webmaster Tips


Virus Warnings
Sports


Ketchikan Links


Top Sports News
Public Records


FAA Accident Reports


NTSB Accident Reports


Court Calendar


Court Records Search


Wanted: Absconders


Sex Offender Reg.


Public Notices
Weather, Webcams


Today's Forecast


KTN Weather Data


AK Weather Map


Ketchikan Webcam


SE AK Webcams


Alaska Webcams


AK Earthquakes


Earthquakes
TV Guide


Ketchikan
Ketchikan Phone Book


Yellow Pages


White Pages
Employment


Employment
Government Links


Local Government


State & National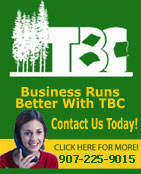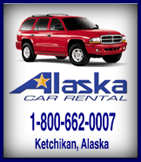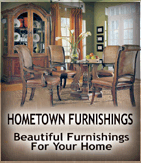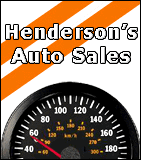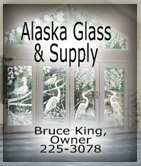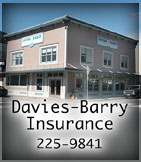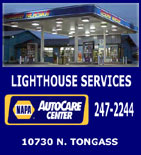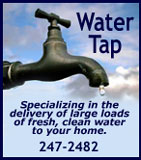 Please call early, don't wait until you run out of water.
Get on our delivery list.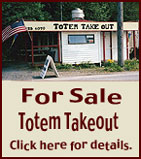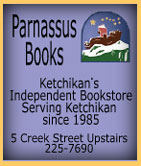 Wednesday
July 04, 2007

'Spirit of Independence'
Sheila Bird (left) and Alexis Morrison (right) are young
entrepreneurs with the 'Spirit of Independence'. These young ladies sold lemonade to help raise money for 4th of July booths.
Front Page Photo by Cecelia Johnson

Alaska: The pipe that changed Alaska By NED ROZELL - Thirty years ago, about 100 miles south of the Arctic Ocean, a welder fused a section of 48-inch pipe with molten metal. When he snuffed his torch, the trans-Alaska pipeline was an 800-mile tube of steel.

On June 20, 1977, oil began flowing from the bowels of the earth at Prudhoe Bay, through Pump Station 1, and into the trans-Alaska pipeline. At the time, an editorial in the Fairbanks Daily News-Miner heralded the pipeline as the world's largest private construction project. Others had grander analogies, comparing the pipeline to the Egyptian pyramids and the Great Wall of China.

The pipe that changed Alaska
More than 28,000 Alyeska Pipeline Service Company workers and contractors worked on the pipeline at the peak of activity in 1975, and 31 people died in activities related to pipeline construction, according to Alyeska Pipeline Service Company.
Photo courtesy Alaska Division of
Community and Business Development

More than 28,000 Alyeska Pipeline Service Company workers and contractors worked on the pipeline at the peak of activity in 1975, and 31 people died in activities related to pipeline construction, according to Alyeska Pipeline Service Company.

The pipeline almost wasn't built. After ARCO and Humble Oil and Refining Co. (now Exxon) announced the Prudhoe Bay discovery well in March 1968, environmentalists voiced their concerns: aside from being an absurd idea, a pipeline snaking the length of the largest state in the union could endanger its people, animals, plants and waters. In April 1970, the Wilderness Society, Friends of the Earth and the Environmental Defense Fund sued then Secretary of the Interior Walter Hickel to stop the pipeline from happening.


After three years of passionate arguments between environmentalists and pipeline backers, world events tipped the balance toward the construction of the pipeline when Egypt and Syria invaded Israel on Oct. 6, 1973. To retaliate for American military aid to Israel, Arab members of OPEC stopped exporting oil to the U.S.

The Trans-Alaska Pipeline Authorization Act became law after it passed in both the House of Representatives and the Senate on Nov. 16, 1973. Alyeska Pipeline Service Company, then comprised of BP, ARCO, Exxon, Mobil, Amerada Hess, Phillips Alaska, and Unocal, started construction of the pipeline began the next spring.

Japanese steel mills shipped more than 100,000 lengths of 40- and 60-foot pipe. Welders in Valdez and Fairbanks then made 42,000 double joints, connecting two sections of pipe together, before the longer sections were trucked to the field. On March 27, 1975, the first piece of pipe was set in place at the Tonsina River between Valdez and Copper Center. A little more than two years and 66,000 field welds later, the pipeline was the solid sum of its parts. - More...
Wednesday - July 04, 2007

Alaska: Competitive Gasline Application Process Commences - Alaska Governor Sarah Palin took the next step Tuesday in implementing her Alaska Gasline Inducement Act, releasing a Request for Applications (RFA) that invites all interested parties to apply for an exclusive license to build a line to bring Alaska's North Slope gas to market.

"The purpose of the AGIA is to encourage expedited construction of a natural gas pipeline that will commercialize North Slope gas, promote exploration, and encourage North Slope leaseholders to commit to ship their gas down the gasline," Governor Palin said. "The RFA commences AGIA's fair, open and competitive process by inviting creative offers for the pipeline proposal that will maximize the benefits for all Alaskans."

Publication of the RFA document starts a process by which companies seeking exclusive rights to the inducements set forth in AGIA can win the AGIA license. The RFA allows applicants until October 1, 2007, to submit proposals. After that date, the commissioners of the Departments of Natural Resources and Revenue will review applications to determine which meet the requirements of AGIA and the RFA, and deem those applications "complete." All complete applications will then be released publicly for a 60-day review and comment.

In evaluating complete applications, the state will apply objective standards to select the application promising the most economic benefit to the state, and greatest likelihood of resulting in a completed gasline. The commissioners will forward the recommended licensee to the Legislature, which will then have 60 days to pass a bill approving the commissioners' decision to award that applicant an exclusive AGIA license to build the line. - More...
Wednesday - July 04, 2007

Alaska: Governor Palin Signs Legislation into Law - Alaska Governor Sarah Palin signed 15 bills into law Tuesday, including two bills that recognize those who are serving our country in the military and two that widen the protection of victims of domestic violence.

Bills honoring our military were House Bills 244 and 184.

HB 244, sponsored by the Joint Armed Services Committee, creates an Alaska Decoration of Honor, which may be awarded to an individual who has been killed in action while serving in military combat on or after the date Alaska achieved statehood.

"This is a great way for the State of Alaska to honor those who make the ultimate sacrifice on behalf of the freedoms we enjoy in our nation and our state," Gov. Palin said.

HB 184, sponsored by Rep. Bob Roses, R-Anchorage, brings the Support Our Troops (sponsored by Support Our Troops® Inc) commemorative license plate to Alaska. The plate will be available to all for a $40 fee.

Bills designed to protect victims of domestic violence and raise awareness of domestic violence crimes are House Bills 213 and 215.

HB 213, sponsored by Rep. Andrea Doll, D-Juneau, provides for the imposition of greater sentences, up to the maximum for the offense, for crimes committed on the premises of a domestic violence shelter.

"People who come to domestic violence shelters need to know that they are safe and protected," Governor Palin said. "They need to know that they are not in harm's way when they come to a shelter."

"A person living at a shelter for abuse victims deserves to be as safe and secure as possible," Doll said. "The message we want to get out is simple: If you commit a crime at one of these facilities, you will potentially face the maximum punishment available."

Crimes committed in shelters and safe houses in Alaska are unfortunately occurring in spite of the strict security provided by staff and local law enforcement officials, according to Peggy Brown, Director of the Alaska Network on Domestic Violence and Assault, who supported this legislation.

"We have had incidents in Juneau and other parts of the state where an individual has come to a shelter to harm a resident," Brown said. "We must do everything we can to make these shelters as safe as they possible. This legislation will help do this."

"This legislation may not stop crimes committed at shelters, but it does do two things," Doll said. "It reminds all of us of the tremendous number of sexual assaults and domestic violence offenses committed in Alaska and it reinforces our commitment to condemn and punish those who would threaten the safety of shelter residents. I am pleased that the Legislature and the Governor support this objective."


HB 215, sponsored by Rep. Anna Fairclough, R-Eagle River, establishes the Task Force to Review the Council on Domestic Violence and Sexual Assault. This task force would prepare and present a report to the full Legislature by March 1, 2008 ­ and then will be repealed on April 16, 2008. The task force would bring members of the Legislature and administration together with members of the public to have frank and comprehensive discussions about the council and the issues it addresses.

Palin also signed HB 220 into law . HB 220, sponsored by Rep. Bob Buch, D-Anchorage, outlaws computer-assisted remote hunting, , also known as "internet hunting," in Alaska.

Internet hunting is a practice that allows people to shoot animals from their living rooms by hooking up their computers to a rifle through the internet.

"This is a victory for sportsmen everywhere," Buch said. "This sends a message to virtual hunters to set their sights elsewhere. Alaskan game is off-limits." - More...
Wednesday - July 04, 2007

Alaska: Unique Tlingit Curriculum Series Produced - Sealaska Heritage Institute (SHI) has produced a unique collection of Tlingit curriculum and distributed it to every school district in Southeast Alaska, in hopes of weaving more Native lessons into the public school system.

The curriculum, co-produced by the Juneau School District, is unique because it's the first Tlingit language and culture curriculum done on a broad scale that meets state academic and cultural standards.

The curriculum was distributed in hardcopy binders, some of which include CDs with computer games and audio of Tlingit words and songs. The 18-unit series of culture and language lessons also is posted online.

The audio CDs are meant to encourage correct pronunciation of Tlingit language components. The interactive vocabulary games are an effort to make language learning fun, and to reach students through technology, said SHI President Rosita Worl.

"In the past children just had text," Worl said. "But today we know children are watching TV, they're listening to CDs, so we've tried to build on all of the approaches that children are utilizing to learn today."

The curriculum was developed and field tested by primary teachers from the Juneau School District and SHI language specialists. Although the series was intended for the primary grades, it can be easily adapted for teachers of higher grade levels," Worl said.

"The most important thing is this curriculum, I think, is going to lead to better academic achievement for our students, both Native students and non-Native students, because it really builds on the environment of Southeast Alaska," Worl said. - More...
Wednesday - July 04, 2007




Public Meetings

7:00 pm Thursday - July 05, 2007 - Ketchikan City Council meeting - City Council Chambers
Agenda & Information packets (Once the agenda is downloaded, click on each agenda item to download the packet.)

Viewpoints
Opinions/Letters
Basic Rules

Re. An Immigrants View of America By Ken Bylund - Thursday PM
Great Paintball Tournament! (we missed you) By Bobbie McCreary - Thursday PM
Thank you CHARR By Melissa O'Bryan - Thursday PM
Gravina Road Project By Don Hoff Jr. - Thursday PM
North Area Fireworks By Kimberly Rice - Thursday PM
Smoking in restaurants By Linda Beaupre - Thursday PM
To smoke or not? By Joey Tillson - Thursday PM
Smoking in restaurants By Randy M. Lake - Thursday PM
Independence Day By Gov. Sarah Palin - Wednesday PM
Gravina Road project By Malcom Menzies - Wednesday PM
Aleut Internment at Ward Lake Ketchikan By Janice Jackson - Wednesday
The Gravina Saga and Some Responses By Gregory Vickrey - Wednesday PM
Gravina Road Cost By Tia Wilhelm - Wednesday PM
Take Me Out to the Ball Game By Rhonda Bolling - Wednesday PM
4th of July By Sandra Browne - Wednesday PM
Cuts by Gov. Palin By Frances Natkong - Wednesday PM
Artic Power By Charlotte Tanner - Wednesday PM
Ban on smoking? By Marshall Kelly - Wednesday PM
Smoking in restaurants By Cindy Inouye - Wednesday PM
Smoking in public By Randy M. Lake - Wednesday PM
Hypocritical Political Statements About Bush's Scooter Libby Commutation. By Mark Neckameyer - Wednesday PM
Aleut internment in Ward Lake Alaska By Larry Chercasen - Monday PM
SJC suspends operations By Ted Wright - Monday PM
Arctic Power By Adrian Herrera - Monday PM
State Takes Big Risk on Gasline by Rep. Ralph Samuels - Monday PM
Gravina/Sealaska/Water
By Michael Nelson - Monday PM
Smoking is an old-fashioned, vile vice By Bob Harmon - Monday PM
Please Please, Expand Access to the Promenade! By Roberta "Bobbie" McCreary - Monday PM
Jewelry Store Petition By Michael P. Moyer
Roads in the Tongass By Dan Zink Sr.- Monday PM
July 4th brings out the patriot in all of us By Congressman Don Young - Monday PM
TAPS owners may be trembling By Sen. Kim Elton - Monday PM
Water, water everywhere... By Penny Eubanks - Monday PM
Rude behavior! By Elizabeth Stone - Monday PM
Illegal immigration is a national shame! By Mark Neckameyer - Monday PM
Immigration: The illegal type By Walt Bolling - Friday PM
Gravina Roads/ Roads on the Tongass By Jeff Hendrickson - Friday PM
Petition Process By Peter Bolling - Friday PM
Gravina Road By Shelley Stallings - Friday PM
Smoking in Restaurants By Randy M. Lake - Friday PM
Clean Money By Craig Dunkerley - Friday PM
Clean Elections By Charlotte Tanner - Friday PM
Bridges, roads & airport By Laurie Price - Friday PM
Water tastes great By Sherri Moyer - Friday PM
Solution: Clean water tank By Amber Williams-Baldwin - Friday PM
Every Other Tuesday, Com-Unity Night! By Tara Wilhelm - Friday PM
Worthless Stock By Aan Kadax Tseen aka Don Hoff Jr. - Friday PM
Container Fees By D. K. "Dan" Lilja - Friday PM
Jewelry Store petition By Randy M Lake - Friday PM
More Letters/Viewpoints
Webmail your letter or
Email Your Letter To: editor@sitnews.us

Ketchikan

Ketchikan Police Report
AK Troopers Daily Dispatch
Today's Forecast
Satellite
Today's Weather Images
Marine Forecasts
Ketchikan Weather Data
Current AK Weather Map

CLASSIFIEDS

Publish ad
Please select the proper category before posting.




CLASSIFIEDS' CATEGORIES

Announcements and
Help Wanted
For Sale / Free Stuff
Garage Sales
Homes / Apts/ Property
Pets
Wanted
Lost & Found
Local Services
Publish your ad

More Front Page Archives

Columns - Commentary

Reg Henry: An immigrant's view of America - Lit up this week by the patriotic feelings that descend like sparks from an Independence Day skyrocket, I am moved to ask the traditional question: "Is this a great country - or what?"

Not to be an ingrate, but it's the "or what?" tail of the question that I find interesting. The first part is obvious. Of course, it's a great country. As the kids say, duh!

But I am also a great person - and you are a great person because you are reading this column - and yet it is possible that, in both our cases, spouses or significant others may have another opinion and suggest ways we might improve our behavior in order to make a more perfect union. That is the spirit in which I write.

As it happens, I have an immigrant's perspective on this great country, but please don't start bristling and assume I want amnesty, except, of course, for the odd dangling participle.

I came here legally, so you can resume drinking your holiday margarita even as you denounce those horrible aliens who loved the idea of this country so much they risked everything to come here, which is just the worst crime imaginable, right?

But let us not walk a mile in anyone else's shoes today, because that would risk discovering a little shared humanity in the desert. Instead, let us consider aspects of American culture that perhaps, as a native-born person, you are too familiar with to have noticed. This is understandable. My own wife does not notice that I am already perfect in every way. - More...
Wednesday - July 04, 2007

Arthur Cyr: Fourth of July -- reflection and renewal - The Fourth of July celebrates community, local as well as national. Parades featuring people in uniform -- scouts, firefighters and police as well as the military and others -- traditionally are a fixture. Military uniforms remind us of the role of war in our history -- and our present.

From ancient times, parades have been vital to the reintegration of warriors into society. War is profoundly disruptive and disturbing as well as dangerous. Even the rare man who finds combat invigorating and rewarding is in severe need of an honoring welcome after the killing ends.

Homer, chronicler of the Trojan War, was extremely sensitive to this. The great classic is presented in two parts. "The Iliad" focuses on the fighting and related interplay involving Greeks and Trojans; "The Odyssey" describes the very long voyage home of Greek leader Ulysses and his men. They traverse allegorical geography, struggling to put the horrors of killing, and the dangers of being killed, behind them.

Gen. George S. Patton Jr., a very great American combat leader, was extremely mindful of this dimension. He and Gen. James Doolittle, who led the first air raid on Tokyo, were featured in a special ceremony in the Los Angeles Coliseum after the surrender of Nazi Germany. - More...
Wednesday - July 04, 2007

Dale McFeatters: The Fourth, the glorious Fourth - You have to love a country whose Founding Fathers wanted its citizens, and their descendants, to celebrate their national day by going out and having some serious fun. They even helped set the pattern.

Gen. George Washington issued a double ration of rum to his soldiers. And the traditions of fireworks, food, parades and concerts are as old as Independence Day itself.

John Adams was positively visionary about the nation's birthday. He wrote to his wife Abigail on the night of July 3, 1776, that the event should be marked annually by "pomp and parade, with shews (shows), games, sports, guns, bells, bonfires and illuminations from one end of this continent to the other from this time forward for ever more."

All of this, when you come right down to it, was to observe what was basically the adoption of a committee report.

Adams, whose committee it was, thought that Independence Day would be celebrated on July 2, when the Continental Congress unanimously approved a resolution he sent to the floor declaring "that these united colonies are, and of right ought to be free and independent states." - More...
Wednesday - July 04, 2007

John M. Crisp: Independence Day finds military in dangerous dilemma - With little fanfare, in 2000 the U.S. Military Academy abandoned the Army Mule, its mascot since 1893, and reassumed its historical mascot, the Black Knight.

In the late 19th century nearly every soldier was familiar with mules, the ambiguous, long-eared offspring of a donkey and a horse. This sterile, double-natured beast performed much of our country's hard labor in pre-mechanized days. Its virtues were catalogued by novelist William Faulkner: The mule was powerful, rugged, dependable and tenacious, able to bear almost any burden and endure nearly any abuse.

On the other hand, the flip side of tenacity is stubbornness, and the mule was known also as willful, hardheaded, sometimes mean-spirited and not very bright. In perhaps his most famous quotation, Faulkner said that a mule will labor patiently and willingly for you for 10 years just for the privilege of kicking you once.

So even in the late 19th century, the mule was probably a semi-facetious choice for a mascot. But a mascot's symbolic power changes over time, and by 2000 the age of the mule had passed. The Army has changed, as well. The modern all-volunteer force is smarter, more professional, and better-trained in the technical capacities that modern warfare requires. Taken together, our military is clearly the most powerful and capable force on Earth. - More...
Wednesday - July 04, 2007

---

E-mail your news tips, news
releases & photos to:
editor@sitnews.us

SitNews
Stories in the News
©1999 - 2007
Ketchikan, Alaska

M.C. Kauffman, Webmaster/Editor
webmaster@sitnews.us

In Memory of SitNews's first editor,
Dick Kauffman
1932-2007

Locally owned & operated.
Online since 1999

Articles & photographs that appear in SitNews are protected by copyright and may not be reprinted or distributed without written permission from and payment of required fees to the proper sources.