Contact


Webmail Letters


News Tips


Search Sitnews


Copyright Info


Archives
Today's News


Alaska & Ketchikan


Top Stories


U.S. News


U.S. Politics


Stock Watch


Personal Finance


Science News


US Education News


Parenting News


Seniors News


Medical News


Health News


Fitness


Offbeat News


Online Auction News


Today In History


Product Recalls


Obituaries
Quick News Search


Alaska


Ketchikan


SE Alaska


Alaska News Links
Columns - Articles


Dave Kiffer


Arts & Entertainment


Parnassus Reviews


Jason Love


Fish Factor


Bob Ciminel


Chemical Eye On...


Rob Holston


More Columnists
Ketchikan


Our Troops
Historical Ketchikan


June Allen


Dave Kiffer


Louise B. Harrington
Recognition


Match of the Month


Asset Builders
Kid's Corner


Bob Morgan
Ketchikan Arts & Events


Ketchikan Museums


KTN Public Libraryt


Parks & Recreation


Chamber
Lifestyles


Home & Garden


Food & Drink


Arts & Culture


Book Reviews


Movie Reviews


Celebrity Gossip
On the Web


Cool Sites


Webmaster Tips


Virus Warnings
Sports


Ketchikan Links


Top Sports News
Public Records


FAA Accident Reports


NTSB Accident Reports


Court Calendar


Court Records Search


Wanted: Absconders


Sex Offender Reg.


Public Notices
Weather, Webcams


Today's Forecast


KTN Weather Data


AK Weather Map


Ketchikan Webcam


SE AK Webcams


Alaska Webcams


AK Earthquakes


Earthquakes
TV Guide


Ketchikan
Ketchikan Phone Book


Yellow Pages


White Pages
Employment


Employment
Government Links


Local Government


State & National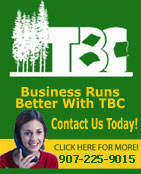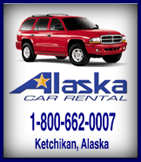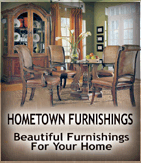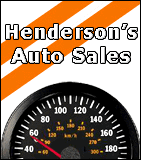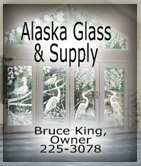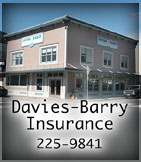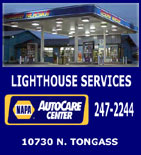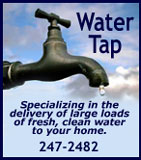 Please call early, don't wait until you run out of water.
Get on our delivery list.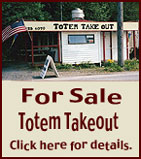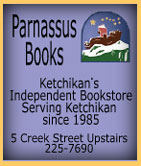 Friday
June 29, 2007

Ward Lake: Sitka Black-tailed Deer
Front Page Photo by Jodi Muzzana

Alaska: Governor Palin Signs Budget Bills into Law; Vetoes Nearly Quarter of a Billion Dollars in State Capital Spending - Alaska Governor Sarah Palin today signed three budget bills into law: House Bill 95, House Bill 96, and Senate Bill 53.

The Governor vetoed nearly a quarter of a billion dollars of projects contained within Senate Bill 53. Establishing a budget process, the Governor focused her decisions on the Constitutionally-mandated services of education, public safety and health, and infrastructure.

"This was a very deliberative process, meant to provide consistency and a level of fairness in a process that can be anything but fair," said Governor Palin. "Vetoes included within the decision-making process are not a reflection on the project itself, but upon the state's responsibility to pay for the proposed project. We recognize that we have got to change the system. We have already begun working with legislators to change the process and this is a good start."

"I know we share the goals of creating a strong economy with good jobs, an education system that is world class in preparing our children for those jobs, safer communities and good solid infrastructure," said Governor Sarah Palin. "The budgets before us will set us on a course to make that vision a reality by prioritizing our spending, making substantial investments in core services and saving for our future."

However, Senator Bert Stedman (R-Sitka) expressed surprise over with the size and extent of Governor Palin's vetoes within the FY08 capital budget. Stedman represents Senate District A which includes the Southeast communities of Ketchikan, Sitka, Wrangell, Petersburg, Pelican, Elfin Cove, Port Alexander, Saxman, Meyers Chuck, Thorne Bay, Coffman Cove and Hollis.

"I'm disappointed that the Governor chose to cut so many priority community projects across the state" said Stedman. "The Legislature's capital budget was reasonable, thoughtful and well within the state's financial means to support".

In a news release Stedman said at $1.7 billion, the FY08 capital budget was $1.0 billion (37%) less in total funds and $159 million (23%) less in state general funds than the FY07 budget. The Legislature also put $1.1 billion into additional savings vehicles during this session's budgetary process.

Stedman, who is the Senate Finance Co-Chair responsible for drafting the capital budget, said "The Governor gave no indication that she didn't intend to honor the Legislature's prerogative to award small discretionary capital grants. This has always been an integral part of the appropriation process and a principal means by which many worthwhile community projects get funded." - More...
Friday - June 29, 2007

Alaska: FAA Reauthorization Bill Marked Up; Victories For Alaskan Aviation - H.R. 2881, the FAA Reauthorization Act of 2007 was marked up Thursday in the full Committee on Transportation and Infrastructure, of which Alaskan Congressman Don Young is a member.

A large victory for Alaskan pilots was won when, after many key talks between Rep. Young and other Members of the Committee, the bill came to mark up without the anticipated "user fee" provision which would have proved especially detrimental to General Aviation.

Provisions that are deemed favorable for Alaskans in this bill included language that will allow land from Anchorage's Merrill Field to be used to expand the Glenn Highway and an amendment which will direct the National Air Traffic Controllers Association (NATCA) and the FAA to resume negotiations immediately on contract renewal. After 45 days, the parties will be sent back to the negotiating table under procedures established in this amendment. In addition, the standard age of retirement for pilots was increased from 60 to 65.

After the mark up concluded, Rep. Young said, "I am very satisfied with the way this bill has turned out. That the user fee was not included in the final bill is key for Alaskan pilots. In a state like Alaska, where many flights make the 'milk run' across the state, having to pay every time you touched down in an airport, could put a small airliner out of business." He said, "As those who live in Alaska know, the small airliners are what get us around the State." - More...
Friday - June 29, 2007

Alaska: Alaska meets the requirements of the federal special education law; Data about school districts now available online - Alaska is one of nine states that have met the requirements and purposes of the Individuals with Disabilities Education Act for students in grades K-12, federal officials said this month.

This is the first year the U.S. Department of Education has issued determination letters on states' implementation of the federal special education law. States are rated as meeting the requirements of IDEA, needing assistance, needing intervention, or needing substantial intervention.

"The federal determination for Alaska's special education programs reflects the diligent efforts of many people, within the Alaska Department of Education & Early Development and among our stakeholders, to do what's best for all our students," said Alaska Education Commissioner Roger Sampson. "This federal accolade speaks to the mission of the State Board of Education & Early Development, which is to ensure quality standards-based instruction to improve academic achievement for all students."

To make the statewide determinations, the federal Office of Special Education and Rehabilitative Services reviewed states' five-year State Performance Plans, submitted in February 2007, and their Annual Performance Reports for federal fiscal year 2005, which correlates to the 2005-2006 school year. - More...
Friday - June 29, 2007

Ketchikan: No excuse to drive drunk: Ketchikan's Fourth of July celebration just got safer - As Ketchikan residents celebrate their freedom this Independence Day, local bars will be doing their part to keep the streets free of drunk drivers.

A program sponsored by Ketchikan Cabaret, Hotel, Restaurant and Retailers Association (Ketchikan CHARR), Alaska CHARR, Alaska Highway Safety Office and dozens of members of the Ketchikan hospitality industry is providing a free, safe and sober ride home from Ketchikan bars this Fourth of July.

Ketchikan CHARR is distributing 300 vouchers to area bars for free cab rides on the Fourth of July. Patrons can request the vouchers from the bartender or waiter and enjoy a worry-free evening. - More...
Friday - June 29, 2007

Ketchikan: An unforgettable Sole-Stice Event - A few kind soles, a few dazzling stars, and a few die-hard shoe-dogs came together to create an unforgettable Sole-Stice Event. Shoes represent many different things to each of us but on June 21st the KGH Foundation 1st Sole-Stice Girl's Night Out was about more than just shoes, it was the step over the finish line to meet the goal of Ketchikan General Hospital Foundation's "Gift of Healing Campaign 2006" as well as to provide a fun-filled evening to welcome summer to the First City.

This philanthropic campaign started last July in an effort to raise $120,000 for three infant resuscitators/warmer units for the New Beginning Birthing Center, and to purchase a Mini C Arm for the surgical unit. The Mini C-Arm is a more flexible unit that will capture real-time moving images and helps surgeons see into the body.

Patti Mackey and Carolyn Wilsie, two dynamite ladies, led the way for the event with a fast furious pace, blended with great leadership and organization skills.

What would any lady do without a great pair of shoes? Luckily, this wasn't an issue. This was the place to be in high styling shoes or extra tuffs. People came together not only to enjoy the evening, but to help provide state-of-the art equipment for friends, neighbors and community members through their monetary donations for hospital equipment. - More...
Friday - June 29, 2007

Southeast Alaska: IFA Cuts Round-trip Northern Route Fares - The Inter-Island Ferry Authority is reducing round-trip fares between Prince of Wales Island, Wrangell and Petersburg by 50% for passengers and vehicles, effective July 1, announced IFA general manager Tom Briggs, in a release issued today. Traveling round-trip for the price of a one way ticket will apply through September 17, the last day that service on the northern route is scheduled for 2007.

The IFA's M/V Stikine provides seasonal round-trip service between Coffman Cove, Wrangell and Petersburg each Friday, Saturday, Sunday and Monday. Petersburg is served through the S.Mitkof terminal, which is 25 miles by road south of town.

The special summer discount is to encourage more Alaskans to discover the fascinating communities served by the M/V Stikine and enjoy this uncrowded area of Southeast, said Briggs. The communities of Petersburg and Wrangell joined with Prince of Wales Island in 2006 to promote themselves as "Alaska's Rainforest Islands", with the slogan "where the forest meets the sea". This ongoing marketing program has had a positive impact on northern route ridership. Combine this with the new reduced rate fares and we should be close to projections for traffic and revenues, according to Briggs. - More...
Friday - June 29, 2007

Campaigns begin for Geophysical Institute's unmanned aircraft system
The 40-pound unmanned aircraft system is captured after flying over 43 square miles of terrain in the Stewart Creek impact area. During the flights, the UAS captured color images of wildfire fuels in the area at a rate of 30 color images per second. The images will soon be used to create a high-resolution color map of the entire Stewart Creek impact area, and used by officials for prescribed fires. The UAS is owned and operated by the Geophysical Institute at the University of Alaska Fairbanks.
Photo by Martin Susser, Insitu, Inc.

Alaska: Campaigns begin for Geophysical Institute's unmanned aircraft system - Logging more than 18 hours of flight time in six separate flights, the Geophysical Institute's unmanned aircraft system completed its first scheduled campaign of the year in the Stewart Creek impact area near Eielson Air Force Base June 21 to 24, 2007. During the flights, the UAS collected 30 color images per second of about 43 square miles of terrain. Soon, the images will be pieced together and analyzed by the U.S. Army Alaska Garrison to map wildfire fuels growing in the Stewart Creek Impact Area.

"This campaign was an ideal initial experiment for our operation," said Greg Walker, manager of the University of Alaska's Unmanned Aircraft Program and Poker Flat Research Range. "The application gave us our first chance to exercise our aircraft and the Army gave us access to restricted airspace where we did not have to worry about conflicts with other airplanes."

The images collected by the UAS will help officials plan for prescribed fires in the impact area. Prescribed fires minimize the chance of flames igniting during live fire training exercises conducted in the area by Army and Air Force users. Mapping wildfire fuels in the Stewart Creek impact area is typically a challenge because ground access is restricted. However, the UAS safely gathered images of the area from an average altitude of 1,500 feet. - More...
Friday - June 29, 2007

Southeast Alaska: Bible Bowl - A team comprised of Wrangell youth Damon Roher and Brendon White, as well two Ketchikan youth, took first place in the Salvation Army Bible Bowl, which occurred in Juneau April 28-29. The team then headed to Los Angeles where they competed again on June 8th.

Bible Bowl is a Bible memorization program, said Shane Halverson, Salvation Army captain in Wrangell. "It's where teams will take a book of the Bible and memorize that book and compete with other Salvation Armies." - More....
Friday - June 29, 2007




Viewpoints
Opinions/Letters
Basic Rules

Immigration: The illegal type By Walt Bolling - Friday PM
Gravina Roads/ Roads on the Tongass By Jeff Hendrickson - Friday PM
Petition Process By Peter Bolling - Friday PM
Gravina Road By Shelley Stallings - Friday PM
Smoking in Restaurants By Randy M. Lake - Friday PM
Clean Money By Craig Dunkerley - Friday PM
Clean Elections By Charlotte Tanner - Friday PM
Bridges, roads & airport By Laurie Price - Friday PM
Water tastes great By Sherri Moyer - Friday PM
Solution: Clean water tank By Amber Williams-Baldwin - Friday PM
Every Other Tuesday, Com-Unity Night! By Tara Wilhelm - Friday PM
Worthless Stock By Aan Kadax Tseen aka Don Hoff Jr. - Friday PM
Container Fees By D. K. "Dan" Lilja - Friday PM
Jewelry Store petition By Randy M Lake - Friday PM
Poof! You're a Jewelry Store! By Chris Elliott - Wednesday PM
Reporting All Contributions More Important than Their Sources By Rep. Bob Roses - Wednesday PM
Unopposed Invasion of the USA By Ken Bylund - Wednesday PM
Water By Penny Eubanks- Wednesday PM
Bong Hits 4 the Supreme Court By Paul Hovik - Wednesday PM
Equality in punishments By Penny Eubanks - Wednesday PM
Gravina Clean Up By Jerry Cegelske - Wednesday PM
Gravina highway By Laine Chanteloup - Wednesday PM
Airport access & accommodations By Roberts McRoberts - Wednesday PM
BUSH BILL-SIGNING STATEMENTS By Paul G. Jaehnert - Wednesday PM
It's working! July 4th Paintball Tournament By Bobbie McCreary - Wednesday PM
Ethics codes are there for a good reason By Andy Rauwolf - Monday PM
Aleut internment camp at Ward Lake By Cherry Rice - Monday PM
Gravina Island issues By Laine Chanteloup - Monday PM
Bolling for Taking Mine By Chris Elliott - Monday PM
Bridges & Roads By LeiLani Lake - Monday PM
Airport Insanity By Mark Steiner - Monday PM
As Ketchikan Turns, So does our Life By Don Hoff Jr. - Saturday
Ship's exaust By Anita Hales - Saturday
Ketchikan Airport Insanity By Laurie Price - Saturday
If you are interested in taking back our town... By Walt Bolling - Thursday
Ketchikan folks are amazing By Sheryl Howe - Thursday
AMNESTY in disguise By Byron Whitesides - Thursday
Muslims "Kill Rushdie!" chant is the crux of the problem! By Mark Neckameyer - Thursday
More Letters/Viewpoints
Webmail your letter or
Email Your Letter To: editor@sitnews.us

Ketchikan

Ketchikan Police Report
AK Troopers Daily Dispatch
Today's Forecast
Satellite
Today's Weather Images
Marine Forecasts
Ketchikan Weather Data
Current AK Weather Map

CLASSIFIEDS

Publish ad
Please select the proper category before posting.




CLASSIFIEDS' CATEGORIES

Announcements and
Help Wanted
For Sale / Free Stuff
Garage Sales
Homes / Apts/ Property
Pets
Wanted
Lost & Found
Local Services
Publish your ad

More Front Page Archives

Columns - Commentary

Martin Schram: Silent center finally speaks out on Iraq - There were no trumpets and no drums. No crowds cheering, no paparazzi scrambling. This was, after all, the U.S. Senate. And it was, after all, almost 8 p.m. Monday, and the prime-time TV news was over and tomorrow's front pages were largely set.

So the last thing on the minds of the few strays roaming the Senate floor and yawning in the public and press galleries above was that they were about to witness a genuine profiles-in-courage moment in a capital city that has become all profile and no courage.

The silent center was speaking out at last. - More...
Friday - June 29, 2007

Ann McFeatters: An especially bad month for Bush - The month of June 2007 may well go down as one of the worst of the Bush presidency.

It was the month the wheels fell off, when the curtain was drawn aside to reveal that the great and mighty wizard was none other than Dick Cheney, when party loyalists began publicly to give up on the administration. It was a month when nothing seemed to go right for the president.

When mild-mannered, diplomatic Sen. Richard Lugar, R-Ind., took the floor of the Senate to say that "I believe that the costs and risks of continuing down the current path (in Iraq) outweigh the potential benefits that might be achieved by doing so," it was a signal that President Bush had lost not only a staunch supporter but one whose stature will cause others to follow. - More...
Friday - June 29, 2007

Preston MacDougall: Chemical Eye on Poor Man's Chemistry - Before robots were able to manipulate chemical equipment, chemistry was called the poor man's physics. And in the same outdated hierarchy, biology was called the poor man's chemistry. Nowadays, the poor man's chemistry is likely to be cooking up a batch of crystal meth.

As a result, buying cold medications is a lot less convenient than it used to be. This is because one of the active ingredients - pseudoephedrine - has a molecular structure that is easily modified, with some readily available solvents and reagents, into a highly addictive and personally destructive narcotic.

I don't know how this recipe spread like kudzu, but I suppose the Internet had something to do with it. Still, I suspect that pharmaceutical chemists know more organic chemistry than your average addict, and can reformulate the decongestant in a way that blocks synthesis of methamphetamine. -More...
Friday - June 29, 2007

Dan K. Thomasson: Bong hits for bad law - The impact of the Supreme Court's latest First Amendment rulings is well defined in one case and not so in the other, leaving a host of special interests applauding wildly and those who believe that student speech is as protected as any other shaken.

The practical result of the court's 5-4 decision to allow issue ads before an election that mention a specific candidate probably will be to substantially increase the cost of the upcoming presidential and congressional elections, already approaching a record of over $1 billion. Predictions are that freeing up all those special-interest groups, from businesses to unions to religious-based organizations with a social or economic agenda, to back one candidate or debase another could double the expenditures. For instance, the U.S. Chamber of Commerce reportedly has dramatically increased its election-year spending to push its policies on a number of issues despite the new laws on campaign expenditures.- More...
Friday - June 29, 2007

Jay Ambrose: Shutting you up - Suppose you're a U.S. citizen concerned about some issue or the other --something happening to the environment, maybe, or perhaps a seeming injustice.

You've composed careful letters to members of Congress, showed up at political forums and written op-ed pieces for the local paper, and you seem to be making no progress whatsoever. You are one of 300 million in this country, and those numbers seem to sum up your influence: You are a minuscule fraction of the whole, an unheard, unheeded whisper in a mighty, roaring crowd.

Then you bump into an idea.

You will get in touch with dozens of people who think like you do. They may also be ordinary citizens with ordinary incomes and no particular clout in public affairs, but it occurs to you that the bunch of you can make a difference if all contribute some money, time and energy to this cause. - More...
Friday - June 29, 2007

Dale McFeatters: And still they come - Senate opponents did more than just vote against immigration reform. They voted in favor of letting a serious situation get even worse.

An attempt to stop debate on the controversial measure and bring it to a final vote, where passage was by no means certain, fell 14 votes short of the 60 needed. Without the Senate going first, the House won't even try. That means another attempt at immigration reform probably won't come until sometime after the 2008 election.

The vote, with 37 Republicans voting in the negative, was a stinging rebuff of President Bush, who personally lobbied for what would have been the last major legislative initiative of his presidency. - More...
Friday - June 29, 2007

---

E-mail your news tips, news
releases & photos to:
editor@sitnews.us

SitNews
Stories in the News
©1999 - 2007
Ketchikan, Alaska

M.C. Kauffman, Webmaster/Editor
webmaster@sitnews.us

In Memory of SitNews's first editor,
Dick Kauffman
1932-2007

Locally owned & operated.
Online since 1999

Articles & photographs that appear in SitNews are protected by copyright and may not be reprinted or distributed without written permission from and payment of required fees to the proper sources.