Contact


Webmail Letters


News Tips


Search Sitnews


Copyright Info


Archives
Today's News


Alaska & Ketchikan


Top Stories


U.S. News


U.S. Politics


Stock Watch


Personal Finance


Science News


US Education News


Parenting News


Seniors News


Medical News


Health News


Fitness


Offbeat News


Online Auction News


Today In History


Product Recalls


Obituaries
Quick News Search


Alaska


Ketchikan


SE Alaska


Alaska News Links
Columns - Articles


Dave Kiffer


Arts & Entertainment


Parnassus Reviews


Jason Love


Fish Factor


Bob Ciminel


Chemical Eye On...


Rob Holston


More Columnists
Ketchikan


Our Troops
Historical Ketchikan


June Allen


Dave Kiffer


Louise B. Harrington
Recognition


Match of the Month


Asset Builders
Kid's Corner


Bob Morgan
Ketchikan Arts & Events


Ketchikan Museums


KTN Public Libraryt


Parks & Recreation


Chamber
Lifestyles


Home & Garden


Food & Drink


Arts & Culture


Book Reviews


Movie Reviews


Celebrity Gossip
On the Web


Cool Sites


Webmaster Tips


Virus Warnings
Sports


Ketchikan Links


Top Sports News
Public Records


FAA Accident Reports


NTSB Accident Reports


Court Calendar


Court Records Search


Wanted: Absconders


Sex Offender Reg.


Public Notices
Weather, Webcams


Today's Forecast


KTN Weather Data


AK Weather Map


Ketchikan Webcam


SE AK Webcams


Alaska Webcams


AK Earthquakes


Earthquakes
TV Guide


Ketchikan
Ketchikan Phone Book


Yellow Pages


White Pages
Employment


Employment
Government Links


Local Government


State & National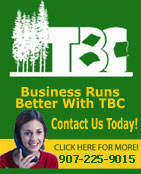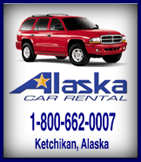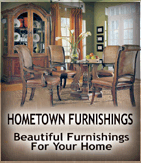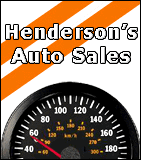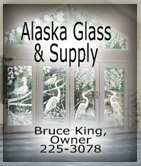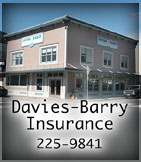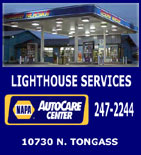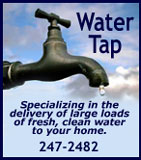 Please call early, don't wait until you run out of water.
Get on our delivery list.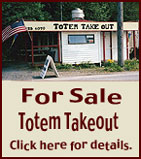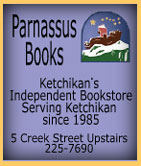 Monday
July 02, 2007

Misty Thistles
Members of the Misty Thistle group met at Ward Lake Sunday to practiced and to picnic. Members of the group are Brandon Hoyt, Steve Hales, Bill Urquhart, Bill Farrell, Monica Mayfield, Victoria Crowe, Rob Alley, Jane Bolima, and Brian Curtis. The Misty Thistle group will participate in the 4th of July parade.
Front Page Photo by Chris Wilhelm

Ketchikan: Final permits issued for Niblack Project - Final permits and public process documents were issued on Friday, June 29th, by the State of Alaska for the Niblack Underground Exploration Project near Ketchikan, Alaska.

The Niblack Project is a copper-zinc-gold-silver prospect in an advanced exploration phase of development. The proposed underground exploration project is located off Moira Sound on southeastern Prince of Wales Island, approximately 30 miles southwest of Ketchikan.

The applicant, Niblack Mining Corporation, proposes to develop 6,000 feet of underground tunneling from a single adit entry. The main focus of the underground work is to provide access for exploration drilling to test deep zones of mineralization. The project is expected to last 2 years. It will require development of a marine access and camp barge facility on the adjacent State-owned tide and submerged lands. Other surface disturbances including an access road, portal, and waste rock storage and disposal areas will be confined to private property. - More...
Monday - July 2, 2007

International: Britain faces evolving threat By DOUG SAUNDERS - In Britain, where terrorist plots have become alarmingly familiar, last week's dramatic string of attempted car bombings demonstrated a new and disconcerting element: An enthusiastic, and often incompetent, amateurism.

Saturday's fiery attempt to drive an SUV packed with propane cylinders and gasoline into Glasgow airport, and Thursday night's twin car-bomb attempts in London's entertainment district -- attacks now believed to be the work of a single gang -- failed to claim any lives, although one of the two Glasgow attackers is in critical condition after setting himself on fire during the attack.

Investigators say the car bombs, using cylinders of compressed propane or oxygen and large quantities of gasoline and shrapnel-producing nails, are the same as Iraqi bombs such as one that killed 87 people in Baghdad two weeks ago. This time, the execution was inept and amateurish. - More...
Monday - July 02, 2007

National: Dems' energy plan shifts from fossil fuel to renewable power By ZACHARY COILE - House Speaker Nancy Pelosi unveiled new Democratic legislation that marks a tectonic shift in the energy priorities in Congress, revoking $16 billion in tax breaks for oil and gas drilling and creating incentives to produce biofuels and boost energy efficiency.

But the San Francisco congresswoman disappointed some environmentalists by announcing that she will wait until this fall to allow debate on a major increase in federal fuel economy standards, which the Senate passed in a landmark vote last week.

The Democratic package, which the House will vote on next month, breaks from past congressional energy legislation, which focused heavily on oil, gas, nuclear and coal production. The new legislation is all about conservation and renewable energy.- More...
Monday - July 02, 2007

Washington Calling: NRA under fire ... Big Read ... Name changes ... more By LISA HOFFMAN - The July Fourth fireworks over the Washington Monument are nothing compared with the sounds of battle accompanying an uncommon war raging on Capitol Hill, gun-rights Web sites and radio talk shows.

Under fire is the National Rifle Association's embrace in June of what some are calling the most important gun-control measure passed in the House in years.

The NRA collaborated with its usual arch-nemesis, the Brady Campaign to Prevent Gun Violence, to craft a bill that would close a loophole in the 1993 Brady law that let Seung-Hui Cho, the Virginia Tech shooter, purchase weapons even though he had earlier been deemed mentally ill. - More...
Monday - July 02, 2007

Alaska: Mappers turn up wrecked freighter By ALEX DEMARBAN - Marine surveyors mapping the sea floor in a shipping lane near Dutch Harbor in Unalaska, Alaska, have discovered the uncharted wreck of a South Korean freighter that sank in 1983.

Surveyors aboard the Kittiwake found the 551-foot Pan Nova in about 300 feet of water in Unimak Pass on June 22, said Tom Newman, president of TerraSond Ltd., a Palmer, Alaska-based company. Sonar images showing depth in a range of colors indicate the ship is lying on its side and nearly broken in two near the bow, he said.

The discovery was a surprise and thrilled the three-man crew working the night shift, said Garrett Yager, 29. He was watching sonar images of a fairly featureless sea floor about 2 a.m. when the freighter's profile started creeping onto the screen.

"It was a hydrographer's dream," he said Saturday from a ship phone in the pass.

The Kittiwake is taking soundings of coastlines and sea floor in the pass northeast of Dutch Harbor for the first time since 1938, updating sea charts for the National Oceanic and Atmospheric Administration, Newman said. - More...
Monday - July 02, 2007

Alaska: Grizzly mauls Alaska pastor By ALEX DEMARBAN - Tom Patmor doesn't remember what happened after he tried decking the grizzly sow that attacked him near his Clam Gulch, Alaska home Wednesday.

He knows his right fist missed the snout and ended up in the grizzly's jaws. The bear's teeth crunched a wrist bone and separated tendons, Patmor said from his Soldotna hospital room on Thursday. Somehow, he ended up with scratches on his back and head.

"It could have been a lot worse," said Patmor, 49, the colorful pastor of a small church in Clam Gulch.

Residents in the unincorporated community, who call Patmor their unofficial mayor because he fights for better government service, plan an auction Sunday to help with medical bills. - More...
Monday - July 02, 2007

National: New drug worries authorities By ERIN ALLDAY - Salvia divinorum is a bright, leafy green plant from Mexico that when chewed or smoked causes intense hallucinations comparable to LSD or "magic mushrooms."

And it's legal in most of America.

For $15 to $50 a hit, users get a high that sends them into a dream-like state for anywhere from a few minutes to an hour or two.

Unlike well-known illicit drugs such as marijuana or cocaine, salvia is not in widespread use. It hasn't caught the attention of state or local health departments.

But the U.S. Drug Enforcement Administration has taken notice, and the drug has been outlawed in at least five states: Louisiana, Missouri, Tennessee, Oklahoma and Delaware.

The fear is that salvia seems to be appealing to a growing group of young people, drawn to the drug by the fact that it's legal and natural. - More...
Monday - July 02, 2007

Ketchikan: Alaska Travel Industry Association awards $27,000 in scholarships - The Alaska Travel Industry Association (AlaskaTIA) recently awarded 14 scholarships totaling $27,000 to Alaskan students pursuing careers in the visitor industry.

The program, funded through the nonprofit tourism marketing organization's foundation, is designed to offer assistance to promising Alaska residents with an interest in turning their tourism experience into a career.

"Tourism is Alaska's second largest private-sector employer," said Stefanie Gorder, chair of the AlaskaTIA foundation. "By assisting these talented students today, we are helping develop Alaska's skilled work force for the future."

"This scholarship program exhibits tourism's investment in its future. The travel industry offers many excellent career opportunities and AlaskaTIA is committed to helping these students explore these opportunities and develop Alaska's future work force," said AlaskaTIA president and COO, Ron Peck. - More...
Monday - July 02, 2007

Ketchikan: DANGER AHEAD: 4th of July holiday is the busiest, and often deadliest times of the Boating Season - The U.S. Coast Guard Auxiliary is urging all boaters to use extra caution while boating during the upcoming July 4th holiday. The 4th of July, along with Memorial Day and Labor Day, typically account for more than one third of all boating related accidents and fatalities.

In light of the dangers, the Coast Guard Auxiliary is offering seven tips to stay safe while boating during this busy summer holiday. - More...
Monday - July 02, 2007

Recognitiion

Ketchikan: Asset Builder of the Month Bob Norton - PATCHWorks has announced Bob Norton as their "Asset Builder" for June. Norton was nominated and selected over six months ago for this recognition, but due to the many other honors he has been receiving from the community, PATCHWorks decided to wait until June to present this award.

PATCHWorks coordinator Karen Eakes said Norton was recognizedat a June City Council meeting and present a quilt square from the Rainy Day Quilters and a few words of praise and thanks from PATCHWorks and a couple of his many young friends that he has mentored and guided since they were small children. She said, "Bob was honored for all the years of dedication and commitment he has made to the youth of our community over the years." - More...
Monday - July 02, 2007

Match of the Month
"Little Sister" Ashlyn and "Big Sister" Gina
Photograph by Nancy Coggins

Recognitiion

Ketchikan: Match of the Month By Nancy Coggins -"Every day spent with Ashlyn is an adventure," says Gina.

"Little Sister" Ashlyn and "Big Sister" Gina, a matched pair in the Big Brothers Big Sisters (BBBS) organization, have adventures doing little things together. Highlights have been searching for the "perfect" hotdog roasting stick and trying to start driftwood for a campfire.

Some of their fun activities: Participating in a go-cart tour sponsored by Cape Fox Tours, attending the Great Alaskan Lumberjack Show, and making arts and crafts. They look forward to having many more good times in the future.

Their favorite activities: Making a bonfire for roasting hotdogs, and making S'mores in the rain. Ashlyn's typical refrain goes like this: "Do we really have to leave? Let's do this again." - More...
Monday - July 02, 2007




Public Meetings

5:30 pm Monday - July 02, 2007 - Ketchikan Borough Assembly meeting - City Council Chambers
Agenda & Information packets

7:00 pm Thursday - July 05, 2007 - Ketchikan City Council meeting - City Council Chambers
Agenda & Information packets (Once the agenda is downloaded, click on each agenda item to download the packet.)

Viewpoints
Opinions/Letters
Basic Rules

Aleut internment in Ward Lake Alaska By Larry Chercasen - Monday PM
SJC suspends operations By Ted Wright - Monday PM
Arctic Power By Adrian Herrera - Monday PM
State Takes Big Risk on Gasline by Rep. Ralph Samuels - Monday PM
Gravina/Sealaska/Water
By Michael Nelson - Monday PM
Smoking is an old-fashioned, vile vice By Bob Harmon - Monday PM
Please Please, Expand Access to the Promenade! By Roberta "Bobbie" McCreary - Monday PM
Jewelry Store Petition By Michael P. Moyer
Roads in the Tongass By Dan Zink Sr.- Monday PM
July 4th brings out the patriot in all of us By Congressman Don Young - Monday PM
TAPS owners may be trembling By Sen. Kim Elton - Monday PM
Water, water everywhere... By Penny Eubanks - Monday PM
Rude behavior! By Elizabeth Stone - Monday PM
Illegal immigration is a national shame! By Mark Neckameyer - Monday PM
Immigration: The illegal type By Walt Bolling - Friday PM
Gravina Roads/ Roads on the Tongass By Jeff Hendrickson - Friday PM
Petition Process By Peter Bolling - Friday PM
Gravina Road By Shelley Stallings - Friday PM
Smoking in Restaurants By Randy M. Lake - Friday PM
Clean Money By Craig Dunkerley - Friday PM
Clean Elections By Charlotte Tanner - Friday PM
Bridges, roads & airport By Laurie Price - Friday PM
Water tastes great By Sherri Moyer - Friday PM
Solution: Clean water tank By Amber Williams-Baldwin - Friday PM
Every Other Tuesday, Com-Unity Night! By Tara Wilhelm - Friday PM
Worthless Stock By Aan Kadax Tseen aka Don Hoff Jr. - Friday PM
Container Fees By D. K. "Dan" Lilja - Friday PM
Jewelry Store petition By Randy M Lake - Friday PM
Poof! You're a Jewelry Store! By Chris Elliott - Wednesday PM
Reporting All Contributions More Important than Their Sources By Rep. Bob Roses - Wednesday PM
Unopposed Invasion of the USA By Ken Bylund - Wednesday PM
Water By Penny Eubanks- Wednesday PM
Bong Hits 4 the Supreme Court By Paul Hovik - Wednesday PM
Equality in punishments By Penny Eubanks - Wednesday PM
Gravina Clean Up By Jerry Cegelske - Wednesday PM
Gravina highway By Laine Chanteloup - Wednesday PM
Airport access & accommodations By Roberts McRoberts - Wednesday PM
BUSH BILL-SIGNING STATEMENTS By Paul G. Jaehnert - Wednesday PM
It's working! July 4th Paintball Tournament By Bobbie McCreary - Wednesday PM
More Letters/Viewpoints
Webmail your letter or
Email Your Letter To: editor@sitnews.us

Ketchikan

Ketchikan Police Report
AK Troopers Daily Dispatch
Today's Forecast
Satellite
Today's Weather Images
Marine Forecasts
Ketchikan Weather Data
Current AK Weather Map

CLASSIFIEDS

Publish ad
Please select the proper category before posting.




CLASSIFIEDS' CATEGORIES

Announcements and
Help Wanted
For Sale / Free Stuff
Garage Sales
Homes / Apts/ Property
Pets
Wanted
Lost & Found
Local Services
Publish your ad

More Front Page Archives

Columns - Commentary

Martin Schram: Silent center finally speaks out on Iraq - There were no trumpets and no drums. No crowds cheering, no paparazzi scrambling. This was, after all, the U.S. Senate. And it was, after all, almost 8 p.m. Monday, and the prime-time TV news was over and tomorrow's front pages were largely set.

So the last thing on the minds of the few strays roaming the Senate floor and yawning in the public and press galleries above was that they were about to witness a genuine profiles-in-courage moment in a capital city that has become all profile and no courage.

The silent center was speaking out at last. - More...
Friday - June 29, 2007

Ann McFeatters: An especially bad month for Bush - The month of June 2007 may well go down as one of the worst of the Bush presidency.

It was the month the wheels fell off, when the curtain was drawn aside to reveal that the great and mighty wizard was none other than Dick Cheney, when party loyalists began publicly to give up on the administration. It was a month when nothing seemed to go right for the president.

When mild-mannered, diplomatic Sen. Richard Lugar, R-Ind., took the floor of the Senate to say that "I believe that the costs and risks of continuing down the current path (in Iraq) outweigh the potential benefits that might be achieved by doing so," it was a signal that President Bush had lost not only a staunch supporter but one whose stature will cause others to follow. - More...
Friday - June 29, 2007

Preston MacDougall: Chemical Eye on Poor Man's Chemistry - Before robots were able to manipulate chemical equipment, chemistry was called the poor man's physics. And in the same outdated hierarchy, biology was called the poor man's chemistry. Nowadays, the poor man's chemistry is likely to be cooking up a batch of crystal meth.

As a result, buying cold medications is a lot less convenient than it used to be. This is because one of the active ingredients - pseudoephedrine - has a molecular structure that is easily modified, with some readily available solvents and reagents, into a highly addictive and personally destructive narcotic.

I don't know how this recipe spread like kudzu, but I suppose the Internet had something to do with it. Still, I suspect that pharmaceutical chemists know more organic chemistry than your average addict, and can reformulate the decongestant in a way that blocks synthesis of methamphetamine. -More...
Friday - June 29, 2007

Dan K. Thomasson: Bong hits for bad law - The impact of the Supreme Court's latest First Amendment rulings is well defined in one case and not so in the other, leaving a host of special interests applauding wildly and those who believe that student speech is as protected as any other shaken.

The practical result of the court's 5-4 decision to allow issue ads before an election that mention a specific candidate probably will be to substantially increase the cost of the upcoming presidential and congressional elections, already approaching a record of over $1 billion. Predictions are that freeing up all those special-interest groups, from businesses to unions to religious-based organizations with a social or economic agenda, to back one candidate or debase another could double the expenditures. For instance, the U.S. Chamber of Commerce reportedly has dramatically increased its election-year spending to push its policies on a number of issues despite the new laws on campaign expenditures.- More...
Friday - June 29, 2007

Jay Ambrose: Shutting you up - Suppose you're a U.S. citizen concerned about some issue or the other --something happening to the environment, maybe, or perhaps a seeming injustice.

You've composed careful letters to members of Congress, showed up at political forums and written op-ed pieces for the local paper, and you seem to be making no progress whatsoever. You are one of 300 million in this country, and those numbers seem to sum up your influence: You are a minuscule fraction of the whole, an unheard, unheeded whisper in a mighty, roaring crowd.

Then you bump into an idea.

You will get in touch with dozens of people who think like you do. They may also be ordinary citizens with ordinary incomes and no particular clout in public affairs, but it occurs to you that the bunch of you can make a difference if all contribute some money, time and energy to this cause. - More...
Friday - June 29, 2007

Dale McFeatters: And still they come - Senate opponents did more than just vote against immigration reform. They voted in favor of letting a serious situation get even worse.

An attempt to stop debate on the controversial measure and bring it to a final vote, where passage was by no means certain, fell 14 votes short of the 60 needed. Without the Senate going first, the House won't even try. That means another attempt at immigration reform probably won't come until sometime after the 2008 election.

The vote, with 37 Republicans voting in the negative, was a stinging rebuff of President Bush, who personally lobbied for what would have been the last major legislative initiative of his presidency. - More...
Friday - June 29, 2007

---

E-mail your news tips, news
releases & photos to:
editor@sitnews.us

SitNews
Stories in the News
©1999 - 2007
Ketchikan, Alaska

M.C. Kauffman, Webmaster/Editor
webmaster@sitnews.us

In Memory of SitNews's first editor,
Dick Kauffman
1932-2007

Locally owned & operated.
Online since 1999

Articles & photographs that appear in SitNews are protected by copyright and may not be reprinted or distributed without written permission from and payment of required fees to the proper sources.