Contact


Webmail Letters


News Tips


Search Sitnews


Copyright Info


Archives
Today's News


Alaska & Ketchikan


Top Stories


U.S. News


U.S. Politics


Stock Watch


Personal Finance


Science News


US Education News


Parenting News


Seniors News


Medical News


Health News


Fitness


Offbeat News


Online Auction News


Today In History


Product Recalls


Obituaries
Quick News Search


Alaska


Ketchikan


SE Alaska


Alaska News Links
Columns - Articles


Dave Kiffer


Arts & Entertainment


Parnassus Reviews


Jason Love


Fish Factor


Bob Ciminel


Chemical Eye On...


Rob Holston


More Columnists
Ketchikan


Our Troops
Historical Ketchikan


June Allen


Dave Kiffer


Louise B. Harrington
Recognition


Match of the Month


Asset Builders
Kid's Corner


Bob Morgan
Ketchikan Arts & Events


Ketchikan Museums


KTN Public Libraryt


Parks & Recreation


Chamber
Lifestyles


Home & Garden


Food & Drink


Arts & Culture


Book Reviews


Movie Reviews


Celebrity Gossip
On the Web


Cool Sites


Webmaster Tips


Virus Warnings
Sports


Ketchikan Links


Top Sports News
Public Records


FAA Accident Reports


NTSB Accident Reports


Court Calendar


Court Records Search


Wanted: Absconders


Sex Offender Reg.


Public Notices
Weather, Webcams


Today's Forecast


KTN Weather Data


AK Weather Map


Ketchikan Webcam


SE AK Webcams


Alaska Webcams


AK Earthquakes


Earthquakes
TV Guide


Ketchikan
Ketchikan Phone Book


Yellow Pages


White Pages
Employment


Employment
Government Links


Local Government


State & National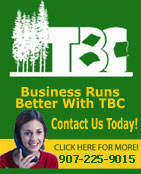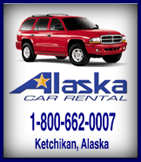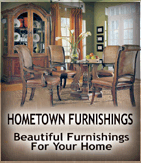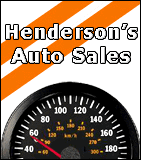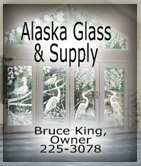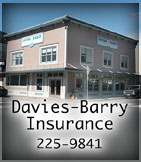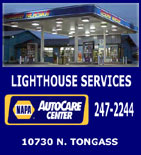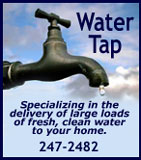 Please call early, don't wait until you run out of water.
Get on our delivery list.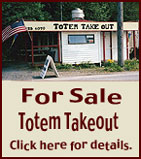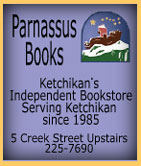 Friday
July 06, 2007

Grand Marshal
Senator Ted Stevens was chosen as the 2007 Grand Marshal for Ketchikan's Fourth of July parade. The theme chosen was "Ketchikan Reigns, Ketchikan, Shines!" The selections were announced by the Greater Ketchikan Chamber of Commerce Events Committee in June. Safeway store Manager Sherrie Yunker submitted this year's selected theme "Ketchikan Reigns, Ketchikan, Shines!"
Front Page Photo by Tom LeCompte
View a photo gallery by Carl Thompson


Alaska: Erosion of Alaska's north coast is speeding up By DAVID PERLMAN - The speed of coastal erosion on Alaska's far northern coast has doubled over the past 50 years and coastal cliffs saturated with melting permafrost have crumbled into the sea as the world's climate has warmed, scientists report.

Using evidence from satellite observations and aerial photographs, two geologists at the U.S. Geological Survey have concluded that pack ice shrinking rapidly over the Beaufort Sea has probably caused the waves to surge more powerfully against the weakened cliffs.

At the same time small inland lakes have expanded as ice covering their surface has melted away, the scientists say.

In some instances the land-locked margins of ice-covered lakes that were isolated from the coast 50 years ago have moved north until erosion has turned them into open bays exposed to continuous flooding by ocean water, the geologists say.

John Mars and David Houseknecht of the survey's headquarters in Reston, Va., analyzed 50-year-old topographic maps made from aerial photographs and images from Landsat satellites run by NASA and the survey for their findings.

Their study area was a 400-mile strip of coast between the Eskimo town of Barrow and the oil-pumping center at Prudhoe Bay in what is now the National Petroleum Reserve. - More....
Friday - July 06, 2007

Alaska: FEMA TO OPEN ALASKA AREA OFFICE - The Federal Emergency Management Agency (FEMA) is officially opening their Alaska Area Office in the Anchorage Federal Building Annex (222 W. 8th Avenue) on Monday, July 9, 2007. FEMA Administrator R. David Paulison announced that the new office will serve as a work station for agency pre-disaster preparedness initiatives, and as an initial operating facility for federally declared disasters.

"The New FEMA is committed to working with our partners on the ground and at every level of government," said Paulison. "Regional offices help us build strong relationships and open lines of communication before a disaster strikes. A permanent regional presence is an essential part of our effort to build the foundation for FEMA's future activities in Alaska."

Susan Reinertson, FEMA Regional Administrator for the states of Alaska, Idaho, Oregon and Washington agrees. "I am proud to announce Robert Forgit as our Alaska Area Office Manager, who assumes leadership of the new office in September," said Reinertson. "Robert has decades of experience in Alaska planning for and responding to disasters throughout his distinguished career with the U.S. Coast Guard, and is well respected throughout the anti-terror and all-hazards disaster response community." - More...
Friday - July 06, 2007

Fish Factor: Seafood processing workers needed in coastal communities By Laine Welch - Hundreds of seafood processing workers are still needed in coastal communities all across Alaska. Most of the jobs are entry level but many demand skills that go far beyond the slime line.

"There are a lot of skilled jobs that can set the stage for a career in the seafood industry that pay decent wages and don't demand a college degree," said Laurie Fuglvog, an employment analyst with the state Department of Labor (DOL).

Jobs include quality control technicians, cooks, electricians, plant and production managers, refrigeration mechanics and engineers, machinists, and fresh fish coordinators. Positions can be located at shore based seafood plants and aboard at sea processing vessels, and when fisheries wrap up in one region, workers can be relocated to another through the Traveling Seafood Workforce program.

Many seafood companies cover most transportation costs and room and board for their workers, Fuglvog said.

"Each company has slightly different rules, but usually if you're in a remote area you get a pretty good deal and it's a great way to save money because there's no place to spend it," she said with a laugh.

Fuglvog added that along with seasonal or year round career opportunities, seafood industry jobs provide a good training ground for younger Alaskans.

"It's a great opportunity for high school seniors or graduates to see different parts of Alaska and establish a work history," she said.

The availability of seafood industry jobs plus the opportunity to visit Alaska lure an increasing amount of foreign students each summer, Fuglvog said, but the state DOL works with seafood companies to attract and retain Alaska workers. Unisea, for example, formed an Alaska Hire committee several years ago to boost resident employment around the state.

According to 2005 DOL data, seafood harvesting and processing accounted for 14.6 percent of all private sector jobs in Southeast Alaska, 18.9 percent in the Gulf Coast and 51.9 percent throughout Southwest Alaska. - More....
Friday - July 06, 2007

Ketchikan: Bolling Chosen to Attend American Legion Boys Nation - Evan Bolling, 17, a senior at Ketchikan High School has been chosen as one of ninety-eight high school student representatives throughout the United States to attend The American Legion Boys Nation. He is one of two delegates selected from Alaska based on leadership skills, academic record and activity at American Legion Boys State.

The American Legion Boys Nation will take place from July 20-28, 2007 at Marymount University, located in Arlington, Virginia. There will be daily trips to Washington, D.C.

The program provides a week of government training in Washington, D.C, comprised of lectures and forums with visits to federal agencies, institutions, memorials and historical sites. Valuable experience of the political process is gained through the organization of party conventions, the introduction and debate on bills and resolutions, and the election of an American Legion Boys Nation President and Vice President. - More...
Friday - July 06, 2007


National: Legislators push to protect honey bees By EDWARD EPSTEIN - In addition to representing her 36 million human California constituents, Sen. Barbara Boxer wants to serve the nation's billions and billions of hardworking honeybees.

U.S. populations of pollinating honeybees are mysteriously collapsing, and that could cause irreparable damage to crops worth billions of dollars a year across the nation. That in turn could mean higher food prices, and because all kinds of wildlife depend on pollinated plants for food, the decline of pollinators could spell trouble for other animals.

The cause of the decline -- estimated to be as much as 25 percent of the honeybee population -- is a matter of scientific debate. But it is mirrored by rapid population loss among such native pollinators as butterflies, bats, birds and bumblebees.

The condition has a fancy name, Colony Collapse Disorder, and has already drawn the attention of numerous state and federal agencies, scientific studies and farming and environmental groups.

Boxer, who chairs the Senate Environment and Public Works Committee, and her bipartisan House and Senate allies want to authorize $89 million over five years for more research and grants to help reverse the decline, which is estimated to have cut the nation's honeybee population by 25 percent in recent years. - More....
Friday - July 06, 2007

National: Impact of computer theft ... Movies at the Pentagon ... By LISA HOFFMAN - Seems it's an almost daily occurrence that a government agency, credit card company, university or public utility announces the theft or disappearance of a laptop containing the personal information of tens of thousands of Americans.

But until now, there was little attention paid to what happened in the aftermath of what could be an identity thief's dream.

In its just-released findings of one of the first such studies, the Government Accountability Office came up with an unexpected answer: Only a small number of identity thefts have occurred.

The auditing agency studied the impact of the 24 largest breaches reported in the press from January 2000 through June 2005 and found only four resulted in clear cases of fraud. In most cases, police say, the missing computers fall into the hands of common crooks interested only in the machine's resale value.

But, the GAO report said, it costs companies an average of $1.4 million to notify consumers, change passwords and otherwise scrub their systems even when the likelihood of identity theft is minor. - More...
Friday - July 06, 2007

National: UFO fest adds fuel to Roswell legend By OLLIE REED JR. - Sixty years ago this week, W.W. "Mac" Brazel found some unusual debris on the ranch he managed 30 miles southeast of Corona, in Lincoln County, and stirred up a New Mexico legend that rivals Billy the Kid in its enormity and tenacity.

Brazel's 1947 discovery is the source of the "Roswell Incident," the purported crash of an alien spacecraft and an alleged cover-up of the event by the U.S. government.

"Wherever I go in the world, when I tell them I'm from New Mexico, people say, 'Oh. That's where the UFOs are,' " Walter Jon Williams, a Los Lunas science fiction author, said during a phone interview this week. "I assure them that's right, that I see UFOs all the time."

Williams is joking about seeing unidentified flying objects. He has a firm grasp of what's science and what's fiction. - More...
Friday - July 06, 2007




Viewpoints
Opinions/Letters
Basic Rules

Re. An Immigrants View of America By Ken Bylund - Thursday PM
Great Paintball Tournament! (we missed you) By Bobbie McCreary - Thursday PM
Thank you CHARR By Melissa O'Bryan - Thursday PM
Gravina Road Project By Don Hoff Jr. - Thursday PM
North Area Fireworks By Kimberly Rice - Thursday PM
Smoking in restaurants By Linda Beaupre - Thursday PM
To smoke or not? By Joey Tillson - Thursday PM
Smoking in restaurants By Randy M. Lake - Thursday PM
Independence Day By Gov. Sarah Palin - Wednesday PM
Gravina Road project By Malcom Menzies - Wednesday PM
Aleut Internment at Ward Lake Ketchikan By Janice Jackson - Wednesday
The Gravina Saga and Some Responses By Gregory Vickrey - Wednesday PM
Gravina Road Cost By Tia Wilhelm - Wednesday PM
Take Me Out to the Ball Game By Rhonda Bolling - Wednesday PM
4th of July By Sandra Browne - Wednesday PM
Cuts by Gov. Palin By Frances Natkong - Wednesday PM
Artic Power By Charlotte Tanner - Wednesday PM
Ban on smoking? By Marshall Kelly - Wednesday PM
Smoking in restaurants By Cindy Inouye - Wednesday PM
Smoking in public By Randy M. Lake - Wednesday PM
Hypocritical Political Statements About Bush's Scooter Libby Commutation. By Mark Neckameyer - Wednesday PM
Aleut internment in Ward Lake Alaska By Larry Chercasen - Monday PM
SJC suspends operations By Ted Wright - Monday PM
Arctic Power By Adrian Herrera - Monday PM
State Takes Big Risk on Gasline by Rep. Ralph Samuels - Monday PM
Gravina/Sealaska/Water
By Michael Nelson - Monday PM
Smoking is an old-fashioned, vile vice By Bob Harmon - Monday PM
Please Please, Expand Access to the Promenade! By Roberta "Bobbie" McCreary - Monday PM
Jewelry Store Petition By Michael P. Moyer
Roads in the Tongass By Dan Zink Sr.- Monday PM
July 4th brings out the patriot in all of us By Congressman Don Young - Monday PM
TAPS owners may be trembling By Sen. Kim Elton - Monday PM
Water, water everywhere... By Penny Eubanks - Monday PM
Rude behavior! By Elizabeth Stone - Monday PM
Illegal immigration is a national shame! By Mark Neckameyer - Monday PM
Immigration: The illegal type By Walt Bolling - Friday PM
Gravina Roads/ Roads on the Tongass By Jeff Hendrickson - Friday PM
Petition Process By Peter Bolling - Friday PM
Gravina Road By Shelley Stallings - Friday PM
Smoking in Restaurants By Randy M. Lake - Friday PM
Clean Money By Craig Dunkerley - Friday PM
Clean Elections By Charlotte Tanner - Friday PM
Bridges, roads & airport By Laurie Price - Friday PM
Water tastes great By Sherri Moyer - Friday PM
Solution: Clean water tank By Amber Williams-Baldwin - Friday PM
Every Other Tuesday, Com-Unity Night! By Tara Wilhelm - Friday PM
Worthless Stock By Aan Kadax Tseen aka Don Hoff Jr. - Friday PM
Container Fees By D. K. "Dan" Lilja - Friday PM
Jewelry Store petition By Randy M Lake - Friday PM
More Letters/Viewpoints
Webmail your letter or
Email Your Letter To: editor@sitnews.us

Ketchikan

Ketchikan Police Report
AK Troopers Daily Dispatch
Today's Forecast
Satellite
Today's Weather Images
Marine Forecasts
Ketchikan Weather Data
Current AK Weather Map

CLASSIFIEDS

Publish ad
Please select the proper category before posting.




CLASSIFIEDS' CATEGORIES

Announcements and
Help Wanted
For Sale / Free Stuff
Garage Sales
Homes / Apts/ Property
Pets
Wanted
Lost & Found
Local Services
Publish your ad

More Front Page Archives

Columns - Commentary

Reg Henry: An immigrant's view of America - Lit up this week by the patriotic feelings that descend like sparks from an Independence Day skyrocket, I am moved to ask the traditional question: "Is this a great country - or what?"

Not to be an ingrate, but it's the "or what?" tail of the question that I find interesting. The first part is obvious. Of course, it's a great country. As the kids say, duh!

But I am also a great person - and you are a great person because you are reading this column - and yet it is possible that, in both our cases, spouses or significant others may have another opinion and suggest ways we might improve our behavior in order to make a more perfect union. That is the spirit in which I write.

As it happens, I have an immigrant's perspective on this great country, but please don't start bristling and assume I want amnesty, except, of course, for the odd dangling participle.

I came here legally, so you can resume drinking your holiday margarita even as you denounce those horrible aliens who loved the idea of this country so much they risked everything to come here, which is just the worst crime imaginable, right?

But let us not walk a mile in anyone else's shoes today, because that would risk discovering a little shared humanity in the desert. Instead, let us consider aspects of American culture that perhaps, as a native-born person, you are too familiar with to have noticed. This is understandable. My own wife does not notice that I am already perfect in every way. - More...
Wednesday - July 04, 2007

Arthur Cyr: Fourth of July -- reflection and renewal - The Fourth of July celebrates community, local as well as national. Parades featuring people in uniform -- scouts, firefighters and police as well as the military and others -- traditionally are a fixture. Military uniforms remind us of the role of war in our history -- and our present.

From ancient times, parades have been vital to the reintegration of warriors into society. War is profoundly disruptive and disturbing as well as dangerous. Even the rare man who finds combat invigorating and rewarding is in severe need of an honoring welcome after the killing ends.

Homer, chronicler of the Trojan War, was extremely sensitive to this. The great classic is presented in two parts. "The Iliad" focuses on the fighting and related interplay involving Greeks and Trojans; "The Odyssey" describes the very long voyage home of Greek leader Ulysses and his men. They traverse allegorical geography, struggling to put the horrors of killing, and the dangers of being killed, behind them.

Gen. George S. Patton Jr., a very great American combat leader, was extremely mindful of this dimension. He and Gen. James Doolittle, who led the first air raid on Tokyo, were featured in a special ceremony in the Los Angeles Coliseum after the surrender of Nazi Germany. - More...
Wednesday - July 04, 2007

Dale McFeatters: The Fourth, the glorious Fourth - You have to love a country whose Founding Fathers wanted its citizens, and their descendants, to celebrate their national day by going out and having some serious fun. They even helped set the pattern.

Gen. George Washington issued a double ration of rum to his soldiers. And the traditions of fireworks, food, parades and concerts are as old as Independence Day itself.

John Adams was positively visionary about the nation's birthday. He wrote to his wife Abigail on the night of July 3, 1776, that the event should be marked annually by "pomp and parade, with shews (shows), games, sports, guns, bells, bonfires and illuminations from one end of this continent to the other from this time forward for ever more."

All of this, when you come right down to it, was to observe what was basically the adoption of a committee report.

Adams, whose committee it was, thought that Independence Day would be celebrated on July 2, when the Continental Congress unanimously approved a resolution he sent to the floor declaring "that these united colonies are, and of right ought to be free and independent states." - More...
Wednesday - July 04, 2007

John M. Crisp: Independence Day finds military in dangerous dilemma - With little fanfare, in 2000 the U.S. Military Academy abandoned the Army Mule, its mascot since 1893, and reassumed its historical mascot, the Black Knight.

In the late 19th century nearly every soldier was familiar with mules, the ambiguous, long-eared offspring of a donkey and a horse. This sterile, double-natured beast performed much of our country's hard labor in pre-mechanized days. Its virtues were catalogued by novelist William Faulkner: The mule was powerful, rugged, dependable and tenacious, able to bear almost any burden and endure nearly any abuse.

On the other hand, the flip side of tenacity is stubbornness, and the mule was known also as willful, hardheaded, sometimes mean-spirited and not very bright. In perhaps his most famous quotation, Faulkner said that a mule will labor patiently and willingly for you for 10 years just for the privilege of kicking you once.

So even in the late 19th century, the mule was probably a semi-facetious choice for a mascot. But a mascot's symbolic power changes over time, and by 2000 the age of the mule had passed. The Army has changed, as well. The modern all-volunteer force is smarter, more professional, and better-trained in the technical capacities that modern warfare requires. Taken together, our military is clearly the most powerful and capable force on Earth. - More...
Wednesday - July 04, 2007

---

E-mail your news tips, news
releases & photos to:
editor@sitnews.us

SitNews
Stories in the News
©1999 - 2007
Ketchikan, Alaska

M.C. Kauffman, Webmaster/Editor
webmaster@sitnews.us

In Memory of SitNews's first editor,
Dick Kauffman
1932-2007

Locally owned & operated.
Online since 1999

Articles & photographs that appear in SitNews are protected by copyright and may not be reprinted or distributed without written permission from and payment of required fees to the proper sources.