Contact


Webmail Letters


News Tips


Search Sitnews


Copyright Info


Archives
Today's News


Alaska & Ketchikan


Top Stories


U.S. News


U.S. Politics


Stock Watch


Personal Finance


Science News


US Education News


Parenting News


Seniors News


Medical News


Health News


Fitness


Offbeat News


Online Auction News


Today In History


Product Recalls


Obituaries
Quick News Search


Alaska


Ketchikan


SE Alaska


Alaska News Links
Columns - Articles


Dave Kiffer


Arts & Entertainment


Parnassus Reviews


Jason Love


Fish Factor


Bob Ciminel


Chemical Eye On...


Rob Holston


More Columnists
Ketchikan


Our Troops
Historical Ketchikan


June Allen


Dave Kiffer


Louise B. Harrington
Recognition


Match of the Month


Asset Builders
Kid's Corner


Bob Morgan
Ketchikan Arts & Events


Ketchikan Museums


KTN Public Libraryt


Parks & Recreation


Chamber
Lifestyles


Home & Garden


Food & Drink


Arts & Culture


Book Reviews


Movie Reviews


Celebrity Gossip
On the Web


Cool Sites


Webmaster Tips


Virus Warnings
Sports


Ketchikan Links


Top Sports News
Public Records


FAA Accident Reports


NTSB Accident Reports


Court Calendar


Court Records Search


Wanted: Absconders


Sex Offender Reg.


Public Notices
Weather, Webcams


Today's Forecast


KTN Weather Data


AK Weather Map


Ketchikan Webcam


SE AK Webcams


Alaska Webcams


AK Earthquakes


Earthquakes
TV Guide


Ketchikan
Ketchikan Phone Book


Yellow Pages


White Pages
Employment


Employment
Government Links


Local Government


State & National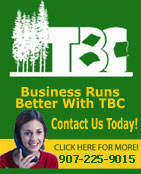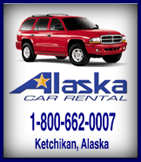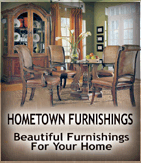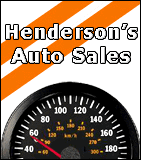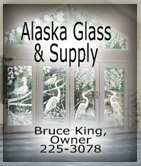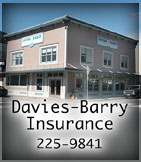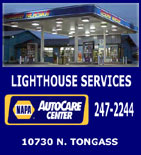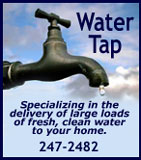 Please call early, don't wait until you run out of water.
Get on our delivery list.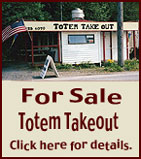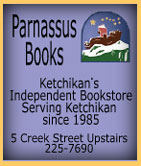 Tuesday
July 10, 2007

New Floating Drydock Arrives
The Ardie is pictured with Ketchikan Shipyard's new floating drydock
at Ward Cove on a rainy Monday evening.
Front Page Photo by Jim Lewis

Ketchikan: New location for Proposed South Tongass Volunteer Fire Station Approved; KGB Planning Commission Public Hearing July 10th - Five members of the South Tongass Service Area Board voted unanimously to approve a new location for the South Tongass Volunteer Fire Department. If approved for a rezone, construction will begin September 2007 at Seawatch Subdivision, land provided by the Ketchikan Gateway Borough.

Proposed South Tongass Volunteer Fire Station by Kyan Reeves
Graphic courtesy STVFD

Fire Chief Scott Davis outlined four property options based on the following criteria: location must be centralized for top optimization of emergency response, adequate sized lot for apparatus vehicles and equipment, easy access to South Tongass Highway and adequate facilities to accommodate two paid staff and a total of fifty-five volunteer Fire Fighters and Emergency Medical Service Technicians. It was concluded that the Seawatch property is the only property that meets these requirements.

The South Tongass Service Area Board of Directors has taken the approved land initiative to the Ketchikan Gateway Borough Planning and Zoning Department for a request of rezone from Low-Density Residential (RL) to Public Lands and Institutions (PLI). The Ketchikan Gateway Borough Planning Commission/Platting Board will conduct a public hearing on Tuesday, July 10th, 2007, at 6 pm in the City of Ketchikan Council Chambers. - More...
Tuesday - July 10, 2007

Alaska: Scientists seek marijuana's isotopic fingerprint - Scientists at the Alaska Stable Isotope Facility can tell whether marijuana confiscated in a traffic stop in Ketchikan likely came from Mexico or the Matanuska Valley.

They're also working on a way to determine whether it was grown indoors or out.

A few more years and enough samples and they hope to have something even more precise: an elemental fingerprint that could tell police where and under what conditions a sample of marijuana was grown.

"There are scientists already doing this for drugs like heroin and cocaine," said Matthew Wooller, Alaska Stable Isotope Facility director. "The potential is there for being able to do this for marijuana as well."

The key lies at the atomic level. Of particular interest to Wooller and his colleagues are the stable isotopes of four elements: carbon, oxygen, nitrogen and hydrogen. - More...
Tuesday - July 10, 2007

Alaska: Wolves of Alaska became extinct 12,000 years ago, scientists report - The ancient gray wolves of Alaska became extinct some 12,000 years ago, and the wolves in Alaska today are not their descendents but a different subspecies, an international team of scientists reports in the July 3rd print edition of the journal Current Biology.

Photo by Barry O'Neil
University of California - Los Angeles

"Our results are surprising as the unique attributes of Alaskan Pleistocene wolves had not been previously recognized and show that wolves suffered an extinction at the end of the Pleistocene," said Blaire Van Valkenburgh of the University of California, Los Angeles. "If not for their persistence in the Old World, we might not have wolves in North America today. Regardless, the living gray wolf differs dramatically from that which roamed Alaska just 12,000 years ago."

The ancient gray wolves lived in Alaska continuously from at least 45,000 years ago - probably earlier, but radio carbon dating does not allow for the establishment of an earlier date - until approximately 12,000 years ago, Van Valkenburgh said.

The gray wolf is one of the few large predators that survived the mass extinction of the late Pleistocene. Nevertheless, wolves disappeared from northern North America at that time.

To further explore the identity of Alaska's ancient wolves in the new study, the researchers collected skeletal remains of the animals from Pleistocene permafrost deposits of eastern Beringia and examined their chemical composition and genetic makeup.

The scientists analyzed DNA samples, conducted radio carbon dating and studied the chemical composition of ancient wolves at the Smithsonian Institution's National Museum of Natural History. They then compared the results with modern wolves and found that the two were genetically distinct.

Remarkably, they discovered that the late-Pleistocene wolves were distinct from existing wolves, both genetically and in terms of their physical characteristics. None of the ancient wolves were a genetic match for any modern wolves, they report. Moreover, the animals' skull shape and tooth wear, as well as a chemical analysis of their bones, all suggest that eastern Beringian wolves were specialized hunters and scavengers of extinct megafauna. - More...
Tuesday - July 10, 2007


Health - Fitness: We spend more, but U.S. health care quality falls behind By VICTORIA COLLIVER - Filmmaker Michael Moore might be onto something in his new documentary, "Sicko." These days, fewer Americans are buying the claim that the United States has the best medical system in the world.

With polls showing that health care is Americans' top domestic concern, politicians are scrambling to propose reforms. Consumers are buying lower-cost online drugs from foreign sources, and some even become "medical tourists" to obtain affordable treatment in other countries.

Studies show Americans aren't healthier, nor are they living longer than people in industrialized nations that spend half per capita of what we do on care.

For example, a 2007 Commonwealth Fund study that compared the United States with five other nations -- Australia, Canada, Germany, New Zealand and the United Kingdom -- ranked the U.S. health system last. The study looked at access to health care, efficiency, equity and healthy living, among other measures.

And a 2000 report by the World Health Organization, the most recent available from the U.N. organization, put the United States 37th out of 190 nations in health care services -- between Costa Rica and Slovenia. France was rated No. 1, the United Kingdom in the 18th spot, Canada at No. 30 and Cuba a couple of notches behind the United States in the 39th spot.

In a New York Times/CBS poll conducted in March, health care ranked as the top domestic concern. And in "Sicko," Moore highlights Americans' disillusionment with their health care system, comparing it to systems in other countries, including France, Canada, Britain and Cuba. - More...
Tuesday - July 10, 2007

Health - Fitness: Dark chocolate can lower blood pressure, experts say By ERIN ALLDAY - It's time for chocolate lovers everywhere to celebrate.

German scientists are reporting that the confection really is good for you. In very, very small doses, anyway.

A study in the Journal of the American Medical Association shows that one bite, or less than a quarter of an ounce, of dark chocolate eaten once a day significantly lowered blood pressure in people who participated in an 18-week clinical trial.

It's the first time researchers have been able to say that a small dose of commercially available chocolate has direct health benefits. Previous chocolate studies have almost always used large doses of chocolate or samples created in labs to pack in extra cocoa flavanols -- the chemical in chocolate thought to relax blood vessels and lower blood pressure.

But the chocolate used in those studies wasn't practical for people to eat every day, because it either didn't taste very good or was heavy on the calories. - More...
Tuesday - July 10, 2007




Viewpoints
Opinions/Letters
Basic Rules

Petition Process By Chris Elliott - Tuesday
Choose No Bridge By Don Hoff Jr. - Tuesday
Smoking and Batting Cages By Tony Gwynn - Tuesday
Smoking Ban By Wendy Romano - Tuesday
Smoking By Don Dilleshaw - Tuesday
Ban on smoking By Marshall Kelly - Tuesday
The great pronouncer letter By Tom Ferry - Tuesday
Illegal immigrants By Valerie Cooper - Tuesday
Container Fee By Jerilyn Lester - Tuesday
Our Kindergarten Congress By Mark Neckameyer - Tuesday
Smoking Ban? By Anita Hales - Tuesday
Smoking in restaurants By Randy M. Lake - Tuesday
Re. An Immigrants View of America By Ken Bylund - Thursday PM
Great Paintball Tournament! (we missed you) By Bobbie McCreary - Thursday PM
Thank you CHARR By Melissa O'Bryan - Thursday PM
Gravina Road Project By Don Hoff Jr. - Thursday PM
North Area Fireworks By Kimberly Rice - Thursday PM
Smoking in restaurants By Linda Beaupre - Thursday PM
To smoke or not? By Joey Tillson - Thursday PM
Smoking in restaurants By Randy M. Lake - Thursday PM
Independence Day By Gov. Sarah Palin - Wednesday PM
Gravina Road project By Malcom Menzies - Wednesday PM
Aleut Internment at Ward Lake Ketchikan By Janice Jackson - Wednesday
The Gravina Saga and Some Responses By Gregory Vickrey - Wednesday PM
Gravina Road Cost By Tia Wilhelm - Wednesday PM
Take Me Out to the Ball Game By Rhonda Bolling - Wednesday PM
4th of July By Sandra Browne - Wednesday PM
Cuts by Gov. Palin By Frances Natkong - Wednesday PM
Artic Power By Charlotte Tanner - Wednesday PM
Ban on smoking? By Marshall Kelly - Wednesday PM
Smoking in restaurants By Cindy Inouye - Wednesday PM
Smoking in public By Randy M. Lake - Wednesday PM
Hypocritical Political Statements About Bush's Scooter Libby Commutation. By Mark Neckameyer - Wednesday PM
More Letters/Viewpoints
Webmail your letter or
Email Your Letter To: editor@sitnews.us

Ketchikan

Ketchikan Police Report
AK Troopers Daily Dispatch
Today's Forecast
Satellite
Today's Weather Images
Marine Forecasts
Ketchikan Weather Data
Current AK Weather Map

CLASSIFIEDS

Publish ad
Please select the proper category before posting.




CLASSIFIEDS' CATEGORIES

Announcements and
Help Wanted
For Sale / Free Stuff
Garage Sales
Homes / Apts/ Property
Pets
Wanted
Lost & Found
Local Services
Publish your ad

More Front Page Archives

Columns - Commentary

Dave Kiffer: A Drip Off the Old Block - My good friends in Lost Angeles are a little parched.

It seems they have just suffered through the driest weather "year" since records started being kept 130 years ago. As of June 30 (weather years are July 1 to June 30 in LA, go figure) a total of 3.21 inches of rain had fallen in the City of "Angles."

That's pretty dry, even for the kingdom of dry. Word has is that water rationing will be soon established. Something like "Beemers" can only be washed on even days and Mercedes on odd ones. After all, one does what one can.

I have a little experience in LA-LA Land droughts. I broke one in 1977. That was the year I bundled up my saxophone and headed to So-Cal for school.

From 1967 to 1977, LA had enjoyed - up to that time - the longest sustained "drought" since records had been kept - at that time - for 100 years.

Fortunately, I came to the rescue.

My Father was a "rainmaker." Or at least he had the "luck" of bringing his bio-clime with him at all times. - More...
Monday - July 09, 2007

Tom Purcell: My Terrorist Doc - "Hiya, doc. Thanks for taking time to see me. I think I tore something in my knee and wondered if you could look it over."

"The problem is that all you western swine are weak in the knee! All of you are corrupt and evil and that is why I and other doctors plot your murder!"

"Huh, doc?"

"What I meant to say is that you are getting older now, Tom. You need to slow it down. Tell me, when I press on this spot does it hurt?"

"Ouch, doc. That hurts."

"You want hurt! I'll give you hurt -- the kind of hurt your people give to my people with your imperialist ways. You should know that when you next enjoy a beverage at your neighborhood pub, I will blow you and your friends into the next life!" - More...
Monday - July 09, 2007

Star Parker: The Democrats' own brand of racism - Watching the recent PBS-hosted Democratic presidential debate at Howard University, I was impressed with the uniformity of the messages communicated to the mostly black audience. I felt like each candidate was reading from one script, making a nuanced change here and there so there'd be some differences between them.

Every problem -- black unemployment, education, crime and incarceration, AIDS -- had one answer. More government programs and spending. There is simply nothing you could have asked any of these Democrats that would not have gotten this same answer.

It's like blacks do not exist as individuals. According to this Democratic presidential line-up, which got plenty of encouragement from the audience at Howard, there is not a single way that black lives could be improved by enhancing individual freedom and personal responsibility. - More...
Monday - July 09, 2007

Jim Boren: Politicians aren't about to fix immigration - Here's the real story about why we're not going to solve the problem of illegal immigration in this country. The politicians who have the power to fix it don't want a solution because they make points exploiting the issue.

There's something for everyone to demagogue. Why would a class of people who make their livelihoods out of offering false claims about controversial problems want to give up an issue that's so easy to manipulate?

Democrats can rally supporters who believe illegal immigrants are treated unfairly. That's a sizable voting bloc that will continue to grow as the demographics of this nation shift. Republicans can appeal to those who believe illegal immigrants are sucking tax dollars out of the system and are responsible for every crime committed in America. The GOP is not about to give up those talking points. - More...
Monday - July 09, 2007

Michael Reagan: Pardon Me, But... Anybody who watched presidential spokesman Tony Snow face a pack of snarling White House press corps correspondents following President Bush's commutation of Scooter Libby's prison sentence will understand the meaning of the word hypocrisy

These are the very same media hacks who turned a blind eye to Clintonista Sandy Berger stuffing national security documents in his socks, stealing them from the National Archives and destroying them and then getting nothing more in the way of punishment than a mere slap on the wrist.

Then there was Mrs. Hillary Clinton, who had the gall to issue a statement saying, "Today's decision is yet another example that this Administration simply considers itself above the law. This case arose from the Administration's politicization of national security intelligence and its efforts to punish those who spoke out against its policies. Four years into the Iraq war, Americans are still living with the consequences of this White House's efforts to quell dissent. This commutation sends the clear signal that in this Administration, cronyism and ideology trump competence and justice." - More...
Monday - July 09, 2007

---

E-mail your news tips, news
releases & photos to:
editor@sitnews.us

SitNews
Stories in the News
©1999 - 2007
Ketchikan, Alaska

M.C. Kauffman, Webmaster/Editor
webmaster@sitnews.us

In Memory of SitNews's first editor,
Dick Kauffman
1932-2007

Locally owned & operated.
Online since 1999

Articles & photographs that appear in SitNews are protected by copyright and may not be reprinted or distributed without written permission from and payment of required fees to the proper sources.