Contact


Webmail Letters


News Tips


Search Sitnews


Copyright Info


Archives
Today's News


Alaska & Ketchikan


Top Stories


U.S. News


U.S. Politics


Stock Watch


Personal Finance


Science News


US Education News


Parenting News


Seniors News


Medical News


Health News


Fitness


Offbeat News


Online Auction News


Today In History


Product Recalls


Obituaries
Quick News Search


Alaska


Ketchikan


SE Alaska


Alaska News Links
Columns - Articles


Dave Kiffer


Arts & Entertainment


Parnassus Reviews


Jason Love


Fish Factor


Bob Ciminel


Chemical Eye On...


Rob Holston


More Columnists
Ketchikan


Our Troops
Historical Ketchikan


June Allen


Dave Kiffer


Louise B. Harrington
Recognition


Match of the Month


Asset Builders
Kid's Corner


Bob Morgan
Ketchikan Arts & Events


Ketchikan Museums


KTN Public Libraryt


Parks & Recreation


Chamber
Lifestyles


Home & Garden


Food & Drink


Arts & Culture


Book Reviews


Movie Reviews


Celebrity Gossip
On the Web


Cool Sites


Webmaster Tips


Virus Warnings
Sports


Ketchikan Links


Top Sports News
Public Records


FAA Accident Reports


NTSB Accident Reports


Court Calendar


Court Records Search


Wanted: Absconders


Sex Offender Reg.


Public Notices
Weather, Webcams


Today's Forecast


KTN Weather Data


AK Weather Map


Ketchikan Webcam


SE AK Webcams


Alaska Webcams


AK Earthquakes


Earthquakes
TV Guide


Ketchikan
Ketchikan Phone Book


Yellow Pages


White Pages
Employment


Employment
Government Links


Local Government


State & National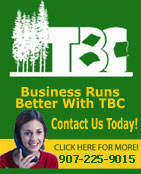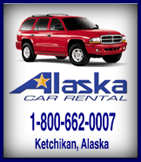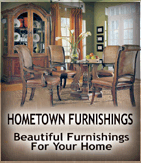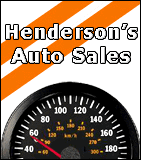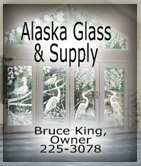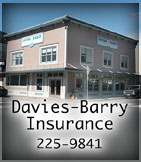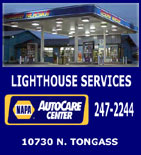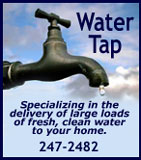 Please call early, don't wait until you run out of water.
Get on our delivery list.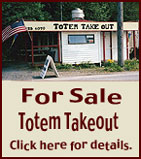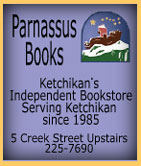 Monday
July 09, 2007

Roll Offs
The fundraiser for the Ketchikan Cohos' Log Rolling Team on Sunday featured as the main event "Roll Offs" between the Ketchikan Cohos and the some of the Crew from the F/V Sea Star which was featured in the 1st season of the Discovery Channel's Deadliest Catch. In the photograph Captain Larry Hendricks of the F/V Sea Star 'loses' a "Roll Off" with a young KTN Coho. The event was held at the Great Alaskan Lumberjack Show in Ketchikan.
Front Page Photo by Peaches (Naona) Wallin
On the Web: Ketchikan Cohos www.ketchikancohos.com/

Ketchikan: June's Temperatures Warmer Than Normal In Much of Alaska; Ketchikan dryer in June - Much of Alaska rounded out June with temperatures that were a few degrees warmer than normal. The strongest temperature departures were found in the Copper River Basin. However, a few locations on the southern coast had slightly cooler than normal temperatures for June. Precipitation for the southern mainland and the Panhandle was well below normal for the month, with a few locations reporting less than 25 percent of average. Western and northern portions of the state were wetter than normal for June, though.

More than 350 fires have been reported so far this season, burning upwards of 200,000 acres across the state. The Caribou Hills fire on the Kenai Peninsula flared up during June, and is responsible for burning more than 50,000 acres. That fire consumed one quarter of the statewide burned area.

The longest day of the year in the Northern Hemisphere occurred on June 21. - More...
Monday - July 09, 2007

Ketchikan: Research Vessels Continue Gulf of Alaska Biennial Bottom Trawl Survey - Three vessels chartered by NOAA's Alaska Fisheries Science Center are engaged in more than two months of scientific bottom trawl surveys in the Gulf of Alaska, continuing data-gathering that has gone on every two or three years since 1984.

Scientists on the Sea Storm, the Gladiator, and the Vesteraalen are expected to complete about 825 survey trawl hauls over a 75-day period along the continental shelf and upper continental slope of the Gulf of Alaska. They started May 25 in Dutch Harbor and are expected to end their charters around August 7 in Ketchikan. The data are used to help determine future management decisions regarding fishing activities in the Gulf of Alaska. - More....
Monday - July 09, 2007

Southeast Alaska: CRUISE SHIP EMPRESS OF THE NORTH RESUMES SOUTHEAST ALASKA OPERATIONS - The 299-foot cruise ship Empress of the North resumed operations in Southeast Alaska on July 7, 2007. The vessel, which can carry up to 237 passengers and 90 crewmembers, was out of service since striking the bottom on the shoals of Rocky Island at the intersection of Lynn Canal and Icy Strait on May 14, 2007.

The National Transportation Safety Board (NTSB) and Coast Guard continue to investigate the circumstances surrounding the accident and the rescue of the passengers and crew. The NTSB recently issued an urgent safety recommendation concerning lifesaving equipment. On July 6th, the Empress of the North successfully completed a thorough Coast Guard re-inspection, which included all lifesaving equipment, life rafts, and inflatable evacuation slides. - More...
Monday - July 09, 2007

Ketchikan: A Very Special Flight 62 Down the Alaskan Panhandle By SUSAN BATHO & BILL HUPE - There was nothing unusual when the 7.50 Friday morning Alaska Airlines Flight 62 departed Anchorage on time. Nearly every seat was full for the first daily southbound milk run and it was bright, clear day, with Mt. St. Elias laid out for all passengers to view as the 737 headed in towards Juneau. Flight 62 even pulled into the terminal at Juneau Airport five minutes early under the locally clouded skies.

Captain Bill Ferrier
Photo courtesy Alaska Airlines

The majority of the passengers deplaned, to be replaced by what appeared to be an equal number of passengers joining the flight - unusual for Juneau. Whilst the passengers boarded and loaded carry-ons unto the overhead bins, an announcement was made: Today's flight was very special. Flyers were passed out to everyone aboard amidst the laughter and questions about free alcohol.

It was a special flight indeed. This was the final passenger flight captained by eighteen year Alaskan Airlines pilot, Captain Bill Ferrier who had also served 20 years with the United States Air Force. The Captain was joined onboard the aircraft for his final flight by his wife of 38 years, Fran, his two daughters, Brooke and Lauren, as well as a host of his friends helping to celebrate his retirement. As flight 62 taxied out headed for take-off, the Juneau Airport fire crews lined the runaway and sprayed water over the Boeing 737 to honour and say farewell to Captain Ferrier. All aboard the aircraft broke into a spontaneous round of applause.

Not only has Captain Ferrier been a pilot for 38 years combined service between the military and Alaska Airlines, he has also served as an instructor pilot for both employers, as well as a check airman for Alaska Airlines. He also participated in Operation Homecoming (POW's returning from southeast Asia), and Constant Peg, a recently declassified program in which flight crews fly against actual Soviet aircraft and evaluate their performance. - More...
Monday - July 09, 2007

Consumer Issues: Women face additional retirement challenges By LEN BOSELOVIC - One issue has been largely overlooked in the ongoing debate over whether baby boomers and succeeding generations will be able to afford retirement: the challenges women face in saving for and affording retirement.

An initiative funded by the Heinz family money is shedding more light on the issue and trying to equip women to overcome the retirement savings obstacles they face. - More...
Monday - July 09, 2007


Science - Technology: Spacecraft will seek the dawn of the solar system By DAVID PERLMAN - A spacecraft called Dawn is being readied to journey deep into the solar system between Mars and Jupiter to study two rocky bodies that could yield clues to a time billions of years ago when swarms of rocks and dust spinning around the solar system's infant sun were forming into the planets we know today.

Dawn had been scheduled to blast off from Cape Canaveral on Monday. But late last week, NASA announced the spacecraft would take off in September on its long voyage to a deeply cratered space rock called Vesta and then for an intriguingly round dwarf planet named Ceres -- largest of all the hundreds of thousands of objects in the asteroid belt.

Ceres and Vesta are two among the rocky swarms of long ago that might ultimately have become planets, but their development stopped early in solar-system evolution and they never made it, scientists believe. - More...
Monday - July 09, 2007

Science - Technology: Surprise -- men talk as much as women By LEE BOWMAN - Contrary to long-held stereotype, women are not substantially chattier than men, an eavesdropping group of Texas psychologists has determined.

Based on intermittent recordings taken of young men and women during sampling done for as long as 10 days at a time, researchers at the University of Texas-Austin concluded that both men and women utter about 16,000 words a day.

The findings, published in a brief report Friday in the journal Science, seek to refute claims made by many social scientists and brain researchers in recent years that women are nearly three times as talkative as men.

The claim was recently cited by Dr. Luann Brizendine, a clinical professor of psychiatry at the University of California-San Francisco, in her best-selling book "The Female Brain." She reports that a woman speaks about 20,000 words a day, while a man uses 7,000. - More...
Monday - July 09, 2007

Science- Technology: Greenland's ice cap has been hiding a secret By MARTIN MITTELSTAEDT - The surface of most of Greenland is entombed by a thick ice cap, but some time during the past 800,000 years, the southern part of the island actually lived up to its name. It was covered by a thick, verdant boreal forest similar to that now found in many regions of Canada.

The Greenland forest contained pine trees, yews and aspens, where a profusion of insect life -- including beetles, flies, moths and butterflies -- flitted among the plants.

The surprising discovery, made by an international team of scientists and outlined in the current issue of the journal Science, was based on an analysis of tiny fragments of DNA preserved in ice drawn from cores drilled nearly to the bottom of Greenland's ice sheet. - More...
Monday - July 09, 2007




Viewpoints
Opinions/Letters
Basic Rules

Choose No Bridge By Don Hoff Jr. - Tuesday
Smoking and Batting Cages By Tony Gwynn - Tuesday
Smoking Ban By Wendy Romano - Tuesday
Smoking By Don Dilleshaw - Tuesday
Ban on smoking By Marshall Kelly - Tuesday
The great pronouncer letter By Tom Ferry - Tuesday
Illegal immigrants By Valerie Cooper - Tuesday
Container Fee By Jerilyn Lester - Tuesday
Our Kindergarten Congress By Mark Neckameyer - Tuesday
Smoking Ban? By Anita Hales - Tuesday
Smoking in restaurants By Randy M. Lake - Tuesday
Re. An Immigrants View of America By Ken Bylund - Thursday PM
Great Paintball Tournament! (we missed you) By Bobbie McCreary - Thursday PM
Thank you CHARR By Melissa O'Bryan - Thursday PM
Gravina Road Project By Don Hoff Jr. - Thursday PM
North Area Fireworks By Kimberly Rice - Thursday PM
Smoking in restaurants By Linda Beaupre - Thursday PM
To smoke or not? By Joey Tillson - Thursday PM
Smoking in restaurants By Randy M. Lake - Thursday PM
Independence Day By Gov. Sarah Palin - Wednesday PM
Gravina Road project By Malcom Menzies - Wednesday PM
Aleut Internment at Ward Lake Ketchikan By Janice Jackson - Wednesday
The Gravina Saga and Some Responses By Gregory Vickrey - Wednesday PM
Gravina Road Cost By Tia Wilhelm - Wednesday PM
Take Me Out to the Ball Game By Rhonda Bolling - Wednesday PM
4th of July By Sandra Browne - Wednesday PM
Cuts by Gov. Palin By Frances Natkong - Wednesday PM
Artic Power By Charlotte Tanner - Wednesday PM
Ban on smoking? By Marshall Kelly - Wednesday PM
Smoking in restaurants By Cindy Inouye - Wednesday PM
Smoking in public By Randy M. Lake - Wednesday PM
Hypocritical Political Statements About Bush's Scooter Libby Commutation. By Mark Neckameyer - Wednesday PM
More Letters/Viewpoints
Webmail your letter or
Email Your Letter To: editor@sitnews.us

Ketchikan

Ketchikan Police Report
AK Troopers Daily Dispatch
Today's Forecast
Satellite
Today's Weather Images
Marine Forecasts
Ketchikan Weather Data
Current AK Weather Map

CLASSIFIEDS

Publish ad
Please select the proper category before posting.




CLASSIFIEDS' CATEGORIES

Announcements and
Help Wanted
For Sale / Free Stuff
Garage Sales
Homes / Apts/ Property
Pets
Wanted
Lost & Found
Local Services
Publish your ad

More Front Page Archives

Columns - Commentary

Dave Kiffer: A Drip Off the Old Block - My good friends in Lost Angeles are a little parched.

It seems they have just suffered through the driest weather "year" since records started being kept 130 years ago. As of June 30 (weather years are July 1 to June 30 in LA, go figure) a total of 3.21 inches of rain had fallen in the City of "Angles."

That's pretty dry, even for the kingdom of dry. Word has is that water rationing will be soon established. Something like "Beemers" can only be washed on even days and Mercedes on odd ones. After all, one does what one can.

I have a little experience in LA-LA Land droughts. I broke one in 1977. That was the year I bundled up my saxophone and headed to So-Cal for school.

From 1967 to 1977, LA had enjoyed - up to that time - the longest sustained "drought" since records had been kept - at that time - for 100 years.

Fortunately, I came to the rescue.

My Father was a "rainmaker." Or at least he had the "luck" of bringing his bio-clime with him at all times. - More...
Monday - July 09, 2007

Tom Purcell: My Terrorist Doc - "Hiya, doc. Thanks for taking time to see me. I think I tore something in my knee and wondered if you could look it over."

"The problem is that all you western swine are weak in the knee! All of you are corrupt and evil and that is why I and other doctors plot your murder!"

"Huh, doc?"

"What I meant to say is that you are getting older now, Tom. You need to slow it down. Tell me, when I press on this spot does it hurt?"

"Ouch, doc. That hurts."

"You want hurt! I'll give you hurt -- the kind of hurt your people give to my people with your imperialist ways. You should know that when you next enjoy a beverage at your neighborhood pub, I will blow you and your friends into the next life!" - More...
Monday - July 09, 2007

Star Parker: The Democrats' own brand of racism - Watching the recent PBS-hosted Democratic presidential debate at Howard University, I was impressed with the uniformity of the messages communicated to the mostly black audience. I felt like each candidate was reading from one script, making a nuanced change here and there so there'd be some differences between them.

Every problem -- black unemployment, education, crime and incarceration, AIDS -- had one answer. More government programs and spending. There is simply nothing you could have asked any of these Democrats that would not have gotten this same answer.

It's like blacks do not exist as individuals. According to this Democratic presidential line-up, which got plenty of encouragement from the audience at Howard, there is not a single way that black lives could be improved by enhancing individual freedom and personal responsibility. - More...
Monday - July 09, 2007

Jim Boren: Politicians aren't about to fix immigration - Here's the real story about why we're not going to solve the problem of illegal immigration in this country. The politicians who have the power to fix it don't want a solution because they make points exploiting the issue.

There's something for everyone to demagogue. Why would a class of people who make their livelihoods out of offering false claims about controversial problems want to give up an issue that's so easy to manipulate?

Democrats can rally supporters who believe illegal immigrants are treated unfairly. That's a sizable voting bloc that will continue to grow as the demographics of this nation shift. Republicans can appeal to those who believe illegal immigrants are sucking tax dollars out of the system and are responsible for every crime committed in America. The GOP is not about to give up those talking points. - More...
Monday - July 09, 2007

Michael Reagan: Pardon Me, But... Anybody who watched presidential spokesman Tony Snow face a pack of snarling White House press corps correspondents following President Bush's commutation of Scooter Libby's prison sentence will understand the meaning of the word hypocrisy

These are the very same media hacks who turned a blind eye to Clintonista Sandy Berger stuffing national security documents in his socks, stealing them from the National Archives and destroying them and then getting nothing more in the way of punishment than a mere slap on the wrist.

Then there was Mrs. Hillary Clinton, who had the gall to issue a statement saying, "Today's decision is yet another example that this Administration simply considers itself above the law. This case arose from the Administration's politicization of national security intelligence and its efforts to punish those who spoke out against its policies. Four years into the Iraq war, Americans are still living with the consequences of this White House's efforts to quell dissent. This commutation sends the clear signal that in this Administration, cronyism and ideology trump competence and justice." - More...
Monday - July 09, 2007

---

E-mail your news tips, news
releases & photos to:
editor@sitnews.us

SitNews
Stories in the News
©1999 - 2007
Ketchikan, Alaska

M.C. Kauffman, Webmaster/Editor
webmaster@sitnews.us

In Memory of SitNews's first editor,
Dick Kauffman
1932-2007

Locally owned & operated.
Online since 1999

Articles & photographs that appear in SitNews are protected by copyright and may not be reprinted or distributed without written permission from and payment of required fees to the proper sources.