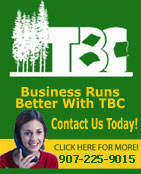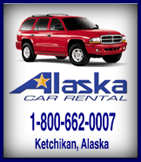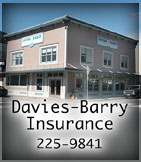 Contact


Webmail Letters


News Tips


Search Sitnews


Copyright Info


Archives
Today's News


Alaska & Ketchikan


Top Stories


U.S. News


U.S. Politics


Stock Watch


Personal Finance


Science News


US Education News


Parenting News


Seniors News


Medical News


Health News


Fitness


Offbeat News


Online Auction News


Today In History


Product Recalls


Obituaries
Quick News Search


Alaska


Ketchikan


SE Alaska


Alaska News Links
Columns - Articles


Dave Kiffer


Arts & Entertainment


Parnassus Reviews


Jason Love


Fish Factor


Bob Ciminel


Chemical Eye On...


Rob Holston


More Columnists
Ketchikan


Our Troops
Historical Ketchikan


June Allen


Dave Kiffer


Louise B. Harrington
Recognition


Match of the Month


Asset Builders
Kid's Corner


Bob Morgan
Ketchikan Arts & Events


Ketchikan Museums


KTN Public Libraryt


Parks & Recreation


Chamber
Lifestyles


Home & Garden


Food & Drink


Arts & Culture


Book Reviews


Movie Reviews


Celebrity Gossip
On the Web


Cool Sites


Webmaster Tips


Virus Warnings
Sports


Ketchikan Links


Top Sports News
Public Records


FAA Accident Reports


NTSB Accident Reports


Court Calendar


Court Records Search


Wanted: Absconders


Sex Offender Reg.


Public Notices
Weather, Webcams


Today's Forecast


KTN Weather Data


AK Weather Map


Ketchikan Webcam


SE AK Webcams


Alaska Webcams


AK Earthquakes


Earthquakes
TV Guide


Ketchikan
Ketchikan Phone Book


Yellow Pages


White Pages
Employment


Employment
Government Links


Local Government


State & National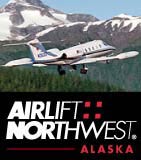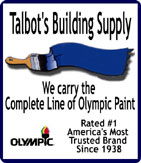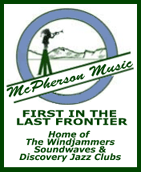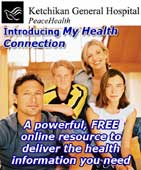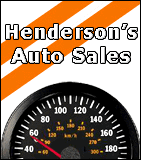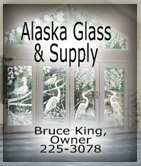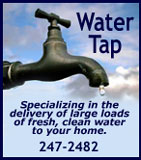 Please call early, don't wait until you run out of water.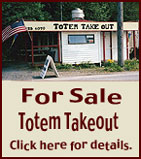 Thursday
July 26, 2007

Red Throated Loon
This Red Throated Loon was photographed while swimming
in a pond along the Harriet Hunt road recently.
Front page Photo by Jim Lewis -- Contact jlewis[at]kpunet.net

Ketchikan: Timber Project Decision Signed - The Forest Supervisor for the Tongass National Forest has signed a Record of Decision approving the Selected Alternative for a timber sale near Wrangell, Alaska, which will make about 1100 acres on the Wrangell Ranger District available for timber sales.

The Tongass National Forest is the nation's largest national forest of more than 150 managed by the Forest Service, and covers 17 million acres across southeast Alaska.

The Baht Project Area encompasses more than 57,000 acres on the northern half of Zarembo Island, about 17 air miles west of Wrangell. The 1100-plus acre tract of the project area will provide about 39.5 million board feet of sawlog and utility volume to the Forest's overall timber program, according to the Decision.

The timber designated for harvesting will have a substantial impact on the local economy in southeast Alaska. Estimates in the Decision indicate that between 180 and 270 jobs could be created annually across southeast Alaska, which would be determined by wood producers' capabilities and demand.

In reaching the decision, Supervisor Forrest Cole stated, "I weighed and balanced the information in the environmental analysis in the Baht Timber Sale EIS, including the supporting documentation in the project record, as well as agency, tribal, and public comments received on the project before making my decision." He further stated that the Decision satisfactorily met the Purpose and Need for the project, and that it is consistent with the Forest Plan. His decision took into account the information gathered during the environmental analysis, and public and agency comments on the Draft EIS. Cole added that the Decision is responsive to issues raised during the project's extensive public scoping phase.

Cole stressed in the Decision that none of the timber activity would take place in designated roadless areas. The sale will include the construction of about six miles of new Forest Service roads, which will be used throughout the sale for any land management-related activities. These roads will be put into a non-maintenance storage condition upon completion of the sale.

An additional 6.5 miles of temporary roads will be developed to accomplish the sale, which will be decommissioned when the sale concludes. Zigzag Road, which is FS Road 52026, will be reopened for this sale and remain open for subsistence and recreational uses. Zarembo Island already has about 100 miles of roads that have been used historically in previous timber sales, in other land management projects, and for recreational and subsistence uses. - More...
Thursday - July 26, 2007

Ketchikan: From 'Deadliest Catch' to tour guide - The Aleutian Ballad this week will begin taking visitors along to show them first hand the real life of Alaska's fishermen. But instead of steaming out to the Bering Sea, the boat will operate in calmer, protected waters near Ketchikan, Alaska.

Aleutian Ballad owner Dave Lethin first conceived the idea 10 years ago to convert a fishing vessel into a passenger tour boat so that people could learn about the Alaskan fishing industry.

"I wanted to share with them the lifestyle and the allure that draws people to the sea," he said.

Lethin has spent most of his years at sea, ten of those as captain of a Bering Sea crab boat. After a 60 foot rogue wave capsized the Aleutian Ballad two years ago ­ a horror that was caught by the "Deadliest Catch" film crew - he decided it was time to change course.

Over the past year, Lethin has completely refurbished the 107 foot vessel to safely accommodate up to 150 guests. In the heated comfort of sheltered observation areas, they will watch the boat's crew launch and retrieve crab pots weighing 700 pounds each. - More...
Thursday - July 26, 2007

Tools of ancient Alaskans emerge from ice
The remains of a 650-year old birch bark basket complete with stitching holes, found at the base of an ice patch in the Wrangell-St. Elias Mountains.
Photo by William Manley

Alaska: Tools of ancient Alaskans emerge from ice By NED ROZELL - On a late summer evening a few years ago, a scrap of birch bark caught William Manley's eye as he walked along the edge of an ice field in the Wrangell-St. Elias Mountains. The geologist yelled to nearby archaeologist Jim Dixon and Ruth Ann Warden of the Ahtna Heritage Foundation.

"When I pointed it out to Jim and Ruth Ann, they immediately saw that it was something special," said Manley, who works for the Institute of Arctic and Alpine Research at the University of Colorado at Boulder.

Dixon and Warden noticed stitching holes in the bark fragment that lay among recently exposed rocks and moss. After later dating the birch-bark basket, they found an Alaskan had left it at the site about 650 years ago. - More...
Thursday - July 26, 2007

Alaska: Final plans to tow stricken vessel underway - The owner of the NORDIC VIKING, in conjunction with response personnel from the Alaska Chadux Corporation, Coast Guard Marine Safety Unit Valdez, and the Alaska Department of Environmental Conservation are continuing to work on final plans to tow the fishing vessel (F/V) NORDIC VIKING to Seward and complete spill clean-up efforts.

The fishing vessel, which ran hard aground near Valdez late Saturday evening breaching one of its nine fuel tanks releasing an estimated 3,500 gallons of diesel, was freed from the beach late Tuesday evening after response crews safely transferred 12,113 gallons of diesel off the vessel into awaiting barges. The engine space and fuel tank have been patched and currently the owner is making final arrangements to have the anchored vessel towed to Seward, Alaska.

Response crews arrived on scene early Sunday afternoon to assess and control the extent of pollution from the F/V NORDIC VIKING. An estimated amount of up to 3,500 gallons of diesel fuel was spilled upon grounding. - More...
Thursday - July 26, 2007

Alaska: SALVAGE OF CAPSIZED LANDING CRAFT MONITORED TO MINIMIZE RISK OF FUEL SPILL - Salvage of the 61-foot landing craft Pegasus continued today in Lynn Canal approximately five miles north of Juneau. The vessel, which is still partially afloat, capsized yesterday near Sunshine Cove at approximately 11:30am.

The motor vessel (M/V) Pegasus, lost two containers and an excavator after overturning on its way to the Kensington Mine worksite Wednesday morning.

Gumption Leasing LLC, the owner of the craft, has assumed responsibility for directing the salvage operation under the close supervision of the Coast Guard and the Alaska Department of Environmental Conservation. Alocal salvage company, Trucano Construction, has been contracted to recover the containers and salvage the vessel.

After ensuring that the Pegasus's two-person crew was safe, the Coast Guard focused initially on minimizing the hazard posed by the two 20-foot containers of blasting material that had been aboard the barge. The containers spent the night on a beach near Sunshine Cove under guard and were transported to Kensington Mine this morning. - More...
Thursday - July 26, 2007

Alaska: Ethics complaint targets Murkowski land deal By RICHARD MAUER and BANDON LOOMIS - A government watchdog group has filed an ethics complaint against U.S. Sen. Lisa Murkowski, charging that her 2006 purchase of an exclusive Kenai riverfront lot was a "sweetheart deal" from Anchorage businessman Bob Penney.

The complaint, brought Wednesday by Ken Boehm, chairman of the conservative-leaning National Law and Policy Center of Falls Church, Va., also charged that Murkowski filed false information about the land deal on her annual financial disclosure and obtained special treatment on a mortgage from the Ketchikan bank where her sister serves as a director.

Murkowski spokesman Kevin Sweeney said the senator would have no comment. Penney said from his summer home on the Kenai River outside Soldotna that he wouldn't comment, either.

Murkowski, 50, an Alaska Republican in her first full term in the Senate, bought the 1-1/4-acre, undeveloped lot from Penney, 75, a real estate developer and sportfishing advocate. Penney's own home is next door.

Murkowski failed to report the Dec. 22, 2006, transaction on her 2006 financial disclosure, but in recent interviews acknowledged that she and her husband, Verne Martell, paid $179,400 -- the 2006 value assessed for tax purposes by the Kenai Peninsula Borough. Just weeks after the purchase, the borough issued its 2007 assessed value for the lot -- and it showed a rise to $214,900. While that represented an instant paper profit of $35,500, local real estate experts said the land was worth even more and will continue to rapidly appreciate. - More...
Thursday - July 26, 2007

Alaska: Alaska secures over $7 million in Homeland Security funds - The State of Alaska secured allocations of nearly $14.5 million for homeland security for fiscal year 2007, based on announcement of two federal government grant programs.

The U.S. Department of Homeland Security announced $7,194,682 for Alaska as part of the final award allocations for all programs included in the FY07 Homeland Security Grant Program. This covers $3,820,000 for Alaska's State Homeland Security Program, $2,730,000 for the Law Enforcement Terrorism Prevention Program, $128,392 for the Citizen Corps Program and $516,290 for the Metropolitan Medical Response System.

As the State Administering Agency, the Alaska Division of Homeland Security and Emergency Management (DHS&EM) under the Department of Military and Veterans Affairs (DMVA) has received applications from all eligible jurisdictions and will work through an interagency review committee to make jurisdiction awards in September. - More...
Thursday - July 26, 2007

Alaska: Consumers Warned About Unethical Predatory Lending - The Alaska Commission on Postsecondary Education (ACPE) and the Alaska Department of Law are advising consumers to be on the alert for high pressure campaigns relating to Federal Stafford Education Loan consolidation. This advisory was generated due to increased reports of Alaska citizens being targeted with unethical predatory lending techniques.

According to reports received by the ACPE, some lenders that offer student loan consolidations are making blatant misrepresentations about the terms of the loans they offer. They claim the borrower will receive reduced interest rates, lower minimum monthly payments, cash incentives and borrower benefits, but in fact these claims don't add up to savings for the borrower.

"It may sound like you are getting a good deal. However, over the long term you may end up paying more in finance charges or lost benefits," said Assistant Attorney General Cynthia Drinkwater, with the Department of Law's Consumer Protection Unit.

The following facts are essential to making an informed decision on your federal education consolidation loan.

No lender or marketer can give a borrower the actual interest rate on its Federal Stafford Consolidation Loan without borrower-specific loan data. By federal law, the consolidation loan fixed interest rate is based on the weighted average of the loans included in the consolidation, rounded up one-eighth (1/8) of a percent. If a lender or marketer is quoting you a fixed interest rate without that information, it is based on general assumptions which may or may not apply to you.

"The smartest thing you can do when deciding where to consolidate your education loans is ask questions," says Commission Executive Director Diane Barrans. "If you need help, don't forget the Commission is here, and we're happy to help Alaska's students navigate the consolidation maze." - More...
Thursday - July 26, 2007

Health & Fitness: Study warns of hazards in household cleaners By JANE KAY - Dozens of common household cleaning products contain hidden toxic chemicals linked to fertility disorders in lab animals, according to data gathered by a women's research group.

A type of glycol ether is frequently found in popular cleaning products such as Windex Aerosol, Formula 409, Lemon Fresh Pine-Sol and Simple Green All Purpose Cleaner, says the report released Tuesday by Women's Voices for the Earth, a Montana-based nonprofit working to eliminate or reduce toxic chemicals in the home.

The chemical, called ethylene glycol butyl ether or EGBE, is on California's list of toxic air contaminants. Some animal studies indicate that it produces reproductive problems, such as testicular damage, reduced fertility, death of embryos and birth defects. People exposed to high levels of EGBE for several hours have reported nose and eye irritation, headaches, vomiting and a metallic taste in their mouths, studies show. - More...
Thursday - July 26, 2007




Viewpoints
Opinions/Letters
Basic Rules

Tragic Accident By Rob Holston - Thursday PM
A Thoughtless Way To Fix the Problem of SJ By Nicole Paggett - Thursday PM
Bridge to somewhere? By Allan Cline - Thursday PM
Regarding "buttinskys" By Randy M. Lake - Thursday PM
Rights By Don Hoff Jr. - Thursday PM
Out of state opinions! By Mark Gatti - Thursday PM
SOMEBODY AND SOMEWHERE By Patti Brady - Thursday PM
Airport Ferry By Peg Travis - Thursday PM
Bridges & Roads to Somewhere By Terri Wenger - Tuesday PM
Lose pay and stop terroist sponsored investing By A. M. Johnson - Tuesday PM
Kiffer's 'Wonders Will Never Cease' Column By Mike Sallee - Tuesday PM
Parking Stripes By Jackie Williams - Tuesday PM
Mr. Neckameyer's Response By Rick Krueger - Tuesday PM
Alaska Losing $1.5 Billion Per Year On New Oil Tax... By Charlotte Tanner - Tuesday PM
Had it with buttinskys By Jerilyn Lester - Tuesday PM
Don Young's Letter By William Ulmer - Tuesday PM
Once Again, People of Alaska Targeted By Congressman Don Young - Saturday
Once Again, Anybody Who Sues and Loses in Alaska Pays By Rep. John Harris - Saturday
Clean Elections bill By Craig Dunkerley - Saturday
Alaska's Bridge to Nowhere and Roads to Nowhere By Don Hoff Jr. - Saturday
Political Name Calling Is No Call for Law and Order! By Mark Neckameyer - Saturday
Where is the Law and Order outrage? By Steve Williams - Wednesday
People's choices & rights By Robert Gustafson - Wednesday PM
Class of '67 By Chris Elliott - Wednesday PM
Blowing Smoke By Dave Kiffer - Wednesday PM
Indoor baseball facility By Allan Cline - Wednesday PM
Dog Stuff By Frances Natkong - Wednesday PM
Clean elections bill, initiative on the table By Senator Kim Elton - Wednesday PM
Bill Thomas, a humanitarian. By Jim and Anita Hall - Monday PM
Batting Smokers in Cages By Ken Lewis - Monday PM
The Majority does Rule By Samuel Bergeron - Monday PM
Smokers and the Anti-Smokers By Rick Krueger - Monday PM
Worthless Rhetorical Phrases By David Yates - Monday PM
4th of July By Michelle Fry - Monday PM
Attention pet owners By Chris Barry - Monday PM
RE: Second hand smoke By Jennifer Betterton - Monday PM
Smokers --common sense or common stupidity By Mike Sawyer - Monday PM
Smoking in restaurants By Randy M. Lake - Monday PM
Global warming??? Climate change??? By Thomas Laprade - Monday PM
The hazards of a smoking ban By Thomas Laprade - Monday PM
On Global Warming By Bob Harmon - Monday PM
More Letters/Viewpoints
Webmail your letter or
Email Your Letter To: editor@sitnews.us

Ketchikan

Ketchikan Police Report
AK Troopers Daily Dispatch
Today's Forecast
Satellite
Today's Weather Images
Marine Forecasts
Ketchikan Weather Data
Current AK Weather Map

CLASSIFIEDS

Publish ad
Please select the proper category before posting.




CLASSIFIEDS' CATEGORIES

Announcements and
Help Wanted
For Sale / Free Stuff
Garage Sales
Homes / Apts/ Property
Pets
Wanted
Lost & Found
Local Services
Publish your ad

More Front Page Archives

Columns - Commentary

Michael Reagan: Danger Democrats at Work - When the Democrats took control of Congress they couldn't wait to tell America how much they were going to accomplish.

That was seven months ago, and all they've done since is rant about the war in Iraq, talk about raising taxes, and go on a witch hunt in an attempt to find something -- anything ­ illegal in the firing of a handful of U. S. Attorneys who got the boot from the Justice Department when the president exercised his constitutional right to right to fire them without explanation. This provides a glimpse into their utter incompetence as lawmakers.

Consider:

The recent speech of Louisiana Democrat Sen. Mary Landrieu gave us a prime example of the Democrats' inability to get anything straight, including geography.

This week, she introduced an amendment to the Defense Authorization Bill stating that the foremost objective of the U.S. Government is to capture or kill Osama bin Laden and to dismantle the al Qaeda terrorist network.

Her amendment would move troops from Iraq where they're locked in a battle with al Qaeda terrorists, and send them to Afghanistan to launch a hunt for bin Laden.

That would be some hunt. - More...
Thursday - July 26, 2007

Bonnie Erbe: Finally, we get the message on fuel standards - Droughts in the Southwest and Mid-Atlantic United States. Floods in Texas, Southern England, China, Pakistan, Colombia and, of all places, Sudan. Watch global weather reports and, to paraphrase Bob Dylan, you don't need a weatherman to know which way global warming is blowing. It's blowing your way, and fast.

Let's hope Congress "knows," when the House takes up a historic measure, possibly as soon as next week, to raise automobile fuel-economy standards for the first time in almost 30 years.

As a world leader in greenhouse-gas emissions, the United States is woefully behind in curbing its esurient fuel-consumption habits.

The House next week may and should follow the Senate's lead of last month, when the Senate voted to raise fuel-economy standards. Congressional fights over CAFE (corporate average fuel-economy standards) have in the past parodied historical scenes from ancient Rome. The automakers formerly known as the Big Three would mimic Nero, twiddling their thumbs while the world (instead of Rome) burned. There is some evidence the not-so-Big Three are slowly emerging from ancient times and entering the modern era. Yes, they still argue for public consumption that requiring them to produce fuel-efficient cars threatens their long-lost pre-eminence, will ultimately kill the U.S. car industry and cost America hundreds of thousands of jobs. - More...
Thursday - July 26, 2007

Tom Purcell: Tapped Out on Bottled Water - I feel bad for the bottled-water people.

Back in the late 1980s, young upwardly mobile professionals -- yuppies, if you recall the term -- suddenly had cash to burn. This was the baby-boom generation. It demanded the good life -- the best of everything.

The baby boomers rejected the simple approach of their cost-conscious parents. To heck with Folgers; they demanded freshly roasted specialty coffees (Starbucks). To heck with Budweiser; they wanted specialty beers (microbrews). And to heck with fresh water that poured right out of your kitchen tap; they wanted bottled spring water from exotic mountain locations.

Older generations never could understand the concept of bottled water. My father (the Big Guy) surely couldn't.

Big Guy: You want to pay money for something that comes out of your kitchen tap?

Yuppie: That's right.

Big Guy: But you're paying $10 a gallon for something you already have.

Yuppie: Only the best for me.

Big Guy: But tap water is nearly FREE. - More...
Thursday - July 26, 2007

Martin Schram: Political theatrics -- not real debate - Eight Democratic presidential bandwagons got caught in gridlock Monday night at the cluttered campaign-trail intersection of YouTube and CNN.

This first-of-its-kind video/Internet campaign debate featured ordinary people doing what real journalists usually do: Questioning the candidates. It also featured CNN journalists doing what journalists too often do: Confusing news with entertainment, and especially, confusing undebatable gotcha-journalism questions with vital policy questions that need to be fully debated and challenged if we are ever going to get our country right again.

More than 3,000 people had videotaped themselves asking questions that were then fed through YouTube to CNN. The CNN journalists then selected 30 or so to be asked in the debate. They included a talking snowman, a song about taxes, two hillbillies yucking it up like refugees from "Hee-Haw," one freebie commercial from each candidate's camp. Then there was the Kansas guy who asked Sen. Barack Obama of Illinois whether he is "not authentically black enough" -- a one-on-one gotcha question that can't be debated by the others. And this debate-lite closer: a Colorado guy asked the candidates to say what they liked and disliked about the candidate to their left. Pathetically, they did as they were told. - More...
Thursday - July 26, 2007

---

E-mail your news tips, news
releases & photos to:
editor@sitnews.us

SitNews
Stories in the News
©1999 - 2007
Ketchikan, Alaska

M.C. Kauffman, Webmaster/Editor
webmaster@sitnews.us

In Memory of SitNews's first editor,
Dick Kauffman
1932-2007

Locally owned & operated.
Online since 1999

Articles & photographs that appear in SitNews are protected by copyright and may not be reprinted or distributed without written permission from and payment of required fees to the proper sources.