Contact


Webmail Letters


News Tips


Search Sitnews


Copyright Info


Archives
Today's News


Alaska & Ketchikan


Top Stories


U.S. News


U.S. Politics


Stock Watch


Personal Finance


Science News


US Education News


Parenting News


Seniors News


Medical News


Health News


Fitness


Offbeat News


Online Auction News


Today In History


Product Recalls


Obituaries
Quick News Search


Alaska


Ketchikan


SE Alaska


Alaska News Links
Columns - Articles


Dave Kiffer


Arts & Entertainment


Parnassus Reviews


Jason Love


Fish Factor


Bob Ciminel


Chemical Eye On...


Rob Holston


More Columnists
Ketchikan


Our Troops
Historical Ketchikan


June Allen


Dave Kiffer


Louise B. Harrington
Recognition


Match of the Month


Asset Builders
Kid's Corner


Bob Morgan
Ketchikan Arts & Events


Ketchikan Museums


KTN Public Libraryt


Parks & Recreation


Chamber
Lifestyles


Home & Garden


Food & Drink


Arts & Culture


Book Reviews


Movie Reviews


Celebrity Gossip
On the Web


Cool Sites


Webmaster Tips


Virus Warnings
Sports


Ketchikan Links


Top Sports News
Public Records


FAA Accident Reports


NTSB Accident Reports


Court Calendar


Court Records Search


Wanted: Absconders


Sex Offender Reg.


Public Notices
Weather, Webcams


Today's Forecast


KTN Weather Data


AK Weather Map


Ketchikan Webcam


SE AK Webcams


Alaska Webcams


AK Earthquakes


Earthquakes
TV Guide


Ketchikan
Ketchikan Phone Book


Yellow Pages


White Pages
Employment


Employment
Government Links


Local Government


State & National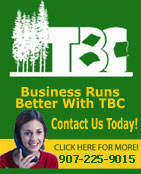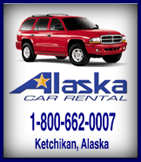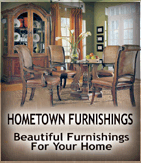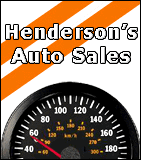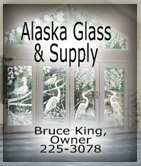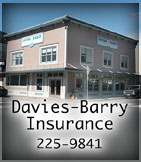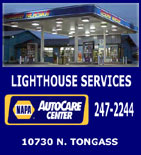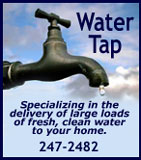 Please call early, don't wait until you run out of water.
Get on our delivery list.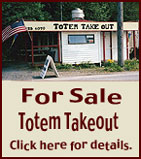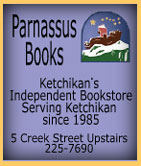 Ward Lake Outing
Nugget, a barn owl, enjoyed the day at Ward Lake with intern/handler Jamie Lee Windsor from the S.E Alaska Wildlife center Tuesday.
Nugget appears to be listening to Windsor as she speaks.
Front Page Photograph by Jim Lewis

Alaska: Climbing researchers find adventure on Denali By NED ROZELL - On June 29, 2007, Tohru Saito trudged up the steep sidehill to Denali Pass on a mission different than the hundreds of other climbers who tackle Mount McKinley every year.

Fairbanks climber Yoshi Nishiyama at the site of the International
Arctic Research Center's weather station on Mount McKinley, situated at
18,733 feet on the mountain.
Photo by Tohru Saito, International Arctic Research Center

Saito, who works at the International Arctic Research Center at the University of Alaska Fairbanks, was there to do annual maintenance on a weather station perched on the mountain at 18,733 feet.

Though he wouldn't reach the station for a few hours, Saito knew where to look for it. He stole a glance to the ridge above and saw the weather station and the spinning wind cups of its anemometer. That was a good sign, but his intuition told him there was something strange about where the station stood.

A few hours later, Saito and the climbing party, led by Japanese mountaineer Yoshitomi Okura, arrived at the weather station site just above Denali Pass. There, they saw the weather station was clinging to the granite by one bent titanium leg attached to a guy wire. Some force of nature-probably a wind on the February day when the station stopped transmitting-had battered the station after it had stood solid for seven years.

"It was kind of a shock," Saito said recently after his return from the mountain.

The group huddled up and decided a plan of action. Saito and Fairbanks climber Yoshi Nishiyama would stay and secure the station. Okura would lead the rest of the group for a summit attempt.

With compromised brainpower caused by the thin air of 19,000 feet, Saito and Nishiyama secured the collapsed titanium tetrapod in the granite rocks, to which they also attached a telemetry system, a thermometer, and an atmospheric-pressure sensor.

While he and Nishiyama were working, Saito noticed fluffy cumulous clouds a few thousand feet beneath them. An hour later, Saito saw the cloud deck creeping up 17,400-foot Mount Foraker. Soon, the winds increased and clouds enveloped he and Nishiyama.

"We both thought, 'We've got to get the hell out of here,'" Saito said.

With the rest of their group somewhere above them, Saito and Nishiyama packed up their tools with cold fingers and started the steep descent to their tent at High Camp, about 17,000 feet on the mountain.

Up high, things weren't going well. Though Okura reached the summit for the 18th straight year and 76-year old Michio Kumamoto became the oldest person ever to reach the top of 20,320-foot Mount McKinley, another member of the party, Masamichi Kobayashi, became snowblind on the attempt. The others had to usher him slowly down from the summit. - More...
Wednesday - July 18, 2007

Alaska: COAST GUARD ASSISTS JAPANESE DELEGATION LOCATE WWII MASS GRAVES - The Coast Guard assisted a small team of Japanese and U.S. specialists who visited Attu Island July 11-14 in search of information which led to the identification of several mass grave sites and remains believed to be those of missing Japanese soldiers. The team of five Japanese and three Americans embarked on a four day mission with support from the U.S. Coast Guard, Department of Defense and the U.S. Fish and Wildlife Service.

ATTU ISLAND, Alaska-Coast Guardsmen from Loran Station Attu, representatives of the Japanese Government, U.S. Fish and Wildlife service and U.S. Department of Defense dig at one of four possible WWII mass graves sites on Attu Island July 12, 2006. The four sites are believed to contain the remains of several hundred Japanese soldiers.
Official Coast Guard photo By PA1 Kurt Fredrickson

The team investigated potential loss or burial sites where the remains of Japanese soldiers were likely to be found.

A Coast Guardsman located two left shoes, one that contained several bones, and a piece of leather equipment. The team's findings will be evaluated by the U.S. and Japanese governments to determine if follow-on excavations are called for. - More...
Wednesday - July 18, 2007

Alaska: Alaska legislator wants to list dangerous mentally ill By KYLE HOPKINS - An Anchorage lawmaker wants Alaska to start a list of mentally ill people who courts say are in danger of hurting themselves or others.

Their names would be added to a federal list of people who, like felons, are banned from buying guns.

"We do need to do this thoughtfully, but we have to come up with a way to prevent the sale of a gun to somebody who has been diagnosed to be a public safety danger and who might be on the verge of shooting somebody," said Les Gara, a Democrat who represents downtown Anchorage.

The proposal worries mental health advocates, who say it equates being mentally ill with being a criminal.

"(It) erroneously assumes that anyone who's ever been involuntarily hospitalized for treatment of mental illness is any more dangerous than anyone else," said Bill Herman, senior program officer at the Alaska Mental Health Trust Authority.

"That's not true," he said.

Gara's proposal is part of a national debate over gun laws after a Virginia Tech student killed 32 people before taking his own life in April. The shooter had once been evaluated by a local psychiatric hospital and declared by a magistrate to present "an imminent danger to self or others" well before he bought two handguns, according to news reports.

A federal law already bars people who are believed to be dangerously mentally ill from buying firearms, but enforcement is spotty. - More...
Wednesday - July 18, 2007

Alaska: Governor Palin Fills District 14 House Seat - Alaska Governor Sarah Palin named Wes Keller on Tuesday to fill the District 14 House seat that will soon be vacated by Representative Vic Kohring.

Keller has worked as a teacher, building contractor, oilfield hand and pilot in the Alaska National Guard, and serves as Chief of Staff to Alaska State Senator Fred Dyson.

"Wes is a solid, genuine person of integrity with valuable experience," said Governor Palin. "I am confident he will serve with the independence and diligence Alaska needs. Wes' vast experience throughout the state bodes well for our shared mission of all regions working together for Alaska's good." - More...
Wednesday - July 18, 2007

National:'Virtual fence' is planned for border By BRADY MCCOMBS - The Border Patrol has announced plans for future construction of a "virtual fence" of high-tech towers, sensors and lights along 262 miles of the Arizona-Mexico border.

The agency didn't provide a timetable or divulge details about where the towers and lighting will go but a meeting this week in Tucson marked the beginning of an environmental assessment process required by federal law for the Department of Homeland Security's latest high-tech border solution: SBInet.

The SBInet pilot project, Project 28, is installed in a 28-mile stretch. The Boeing Co.-led effort has yet to become operational due to software programming problems.

The system includes nine towers equipped with cameras, sensors and radars that will send information to computers in two command centers and agent vehicles.- More...
Wednesday - July 18, 2007

Ketchikan: The Arts This Week - Ketchikan's own melodrama, Fish Pirate's Daughter, will be held at the Ted Ferry Civic Center this year, including an all-you-can-eat crab feed and a no-host bar. Shows are July 20, 21, 27 & 28 with doors opening at 7pm, dinner beginning at 7:30pm and the play starting at 8pm. Call First City Players to make reservations at 247-4792 or purchase tickets online.

Calling all dancers and choreographers for the 10th Annual Gigglefeet Dance Festival:. The Gigglefeet Dance Festival will be held at the Kayhi Auditorium on August 3 & 5 at 7:30pm. Contact FCP, KTB or KAAHC for more information or go to www.ketchikanarts.org for registration forms and information. Rehearsal space is available through Ketchikan Theatre Ballet, call to schedule: 225-9311. Performance pieces must be registered by July 20th with Ketchikan Theatre Ballet, the Arts Council or First City Players.


Friday Family Film Series. Families can enjoy free popcorn and lemonade during the Library's Friday Family Film Series this summer beginning at 4:00pm on Fridays July 20, and 27. Films featured will include, Spy Kids, Harriet the Spy, Catch That Kid, Scooby-Doo and the Loch Ness Monster, Agent Cody Banks, and Get A Clue. Call the children's Library for more information 225-0370. This Friday's featured film is Scooby-Doo and The Lochness Monster. - More...
Wednesday - July 18, 2007




Public Meetings

Thursday - July 19, 2007 - 7:00 pm - The Ketchikan City Council will hold a regular meeting in the City Council Chambers: Agenda & Information Packets pdf
(Once the agenda is downloaded, click on each agenda item to download its packet)




Viewpoints
Opinions/Letters
Basic Rules

Where is the Law and Order outrage? By Steve Williams - Wednesday
People's choices & rights By Robert Gustafson - Wednesday PM
Class of '67 By Chris Elliott - Wednesday PM
Blowing Smoke By Dave Kiffer - Wednesday PM
Indoor baseball facility By Allan Cline - Wednesday PM
Dog Stuff By Frances Natkong - Wednesday PM
Clean elections bill, initiative on the table By Senator Kim Elton - Wednesday PM
Bill Thomas, a humanitarian. By Jim and Anita Hall - Monday PM
Batting Smokers in Cages By Ken Lewis - Monday PM
The Majority does Rule By Samuel Bergeron - Monday PM
Smokers and the Anti-Smokers By Rick Krueger - Monday PM
Worthless Rhetorical Phrases By David Yates - Monday PM
4th of July By Michelle Fry - Monday PM
Attention pet owners By Chris Barry - Monday PM
RE: Second hand smoke By Jennifer Betterton - Monday PM
Smokers --common sense or common stupidity By Mike Sawyer - Monday PM
Smoking in restaurants By Randy M. Lake - Monday PM
Global warming??? Climate change??? By Thomas Laprade - Monday PM
The hazards of a smoking ban By Thomas Laprade - Monday PM
Thank you for your opinion By Valerie Cooper - Monday PM
On Global Warming By Bob Harmon - Monday PM
Second Hand Smoke By Charlotte Glover - Saturday
Hello Guacamole, Bye Bye Global Warming By Mark Neckameyer - Saturday
Big Bill By Aan Kadax Tseen aka Don Hoff Jr. - Friday PM
Bill Thomas, Sr. By Charlotte Tanner - Friday PM
Passing of Bill Thomas, Sr. By Bobbie McCreary - Friday PM
North Tongass Talus By Kathy Andresen - Friday PM
What Happened To Private Property Rights? By Jennifer Betterton - Friday PM
If it's "law" - just deal with it? By Kate Smith - Friday PM
Kirk needs to concentrate on his own home state By Cliff Brulotte - Friday PM
Majority Rules? By Kate Smith - Friday PM
Smoke, Lies, and the Nanny State By Ardath Piston - Friday PM
To be a good citizen By Laine Chanteloup - Friday PM
Batting Cages By Brian Gray - Friday PM
So called illegal immigration bill By Elaine Brown - Friday PM
On the passing of Bill Thomas Sr. By John M Derderian - Wednesday PM
FRIEND OR FOE TO JEWELERS By Charles Edwardson - Wednesday PM
Let's Start a Clean Air Initiative in Ketchikan By Samuel Bergeron - Wednesday PM
Ketchikan and Gravina By Jessie Ballowe- Wednesday PM
Good World Citizens Protecting Our Home By Bob Harmon - Wednesday PM
Smoking & Batting Cages By Mark Smeltzer - Wednesday PM
Smoking ban good for Ireland? By Guy Menge - Wednesday PM
More Letters/Viewpoints
Webmail your letter or
Email Your Letter To: editor@sitnews.us

Ketchikan

Ketchikan Police Report
AK Troopers Daily Dispatch
Today's Forecast
Satellite
Today's Weather Images
Marine Forecasts
Ketchikan Weather Data
Current AK Weather Map

CLASSIFIEDS

Publish ad
Please select the proper category before posting.




CLASSIFIEDS' CATEGORIES

Announcements and
Help Wanted
For Sale / Free Stuff
Garage Sales
Homes / Apts/ Property
Pets
Wanted
Lost & Found
Local Services
Publish your ad

More Front Page Archives

Columns - Commentary

Dave Kiffer: Still Hazy After All These Years - The Ketchikan High School class of 1977 turned 30 a couple of weeks ago.

Actually, it really turned 30 in late May, but the 4th of July is the official reunion season around these parts.

Besides, I can't remember exactly which day it was we graduated. At the time, it seemed like the most important day in the history of the world, but looking back from the advanced age of 48, the whole thing seems, well, hazy.

I remember that Governor Hammond spoke, but I can't remember a word he said. I remember that there were other speeches and music and even a prayer or two (separation of church and state was a little less separate in those days).

I did not stumble as I went up to receive my diploma, nor did I roller blade, do jumping jacks or walk on my hands like I have seen graduates do in recent years.

I remember it was very hot that day in the cavernous old Kayhi auditorium. Which is funny, because if I check the local weather reports for the last couple of weeks of May that year I see it was colder and wetter than normal.

So even my hazy recollections are unreliable. But - as always - I digress.

Leaving the halcyon remembrances of things past and getting back to the topic at hand - my 30th high school reunion - it seems the Class of 77 was a little late to be part of the "don't trust anyone over 30 crowd" so it doesn't have to worry about not trusting itself now that it has slipped over the hill.

In 1977, 2007 seemed an awful long way away anyway. A few of us probably looked ahead and wondered what it would be like in 2000 when we would all be 41.

That seemed very geriatric in 1977. I'm not sure any of us contemplated being 48 (and we won't even mention the big five oh, thank you very much).

In 1977, we were all just hoping to make it to our 10th reunion in 1987. It seemed like a long way away. Long after matriculating to college or the finishing room at the Pulp Mill.

Now that aspiration seems more than a little quaint. For most members of the Class of 77, our biggest current aspiration is to make it safely to breakfast each day without tearing, turning or twisting something important. - More...
Monday PM - July 16, 2007

Tom Purcell: On Big Houses - Boy, houses are getting huge these days. I offer a solution.

According to the U.S. Census Bureau, the average new home grew to 2,434 square feet in 2005 from 1,660 square feet in 1973. Houses of 3,000 square feet and well beyond -- "McMansions" -- represent a quarter of all new home construction.

That got me to thinking about the house I grew up in.

As it went, in 1964, we'd been living in an 850-square-foot ranch, one built with GI Bill money after World War II. I was two then, the youngest of three, and my mother was pregnant with my sister Lisa. We were in dire need of a bigger house.

One day as my father (the Big Guy) drove home from work, he noticed a house was being built in a new housing plan. He stopped the car and paid a visit to the builder.

The house hadn't been sold yet, he learned. The builder was eager to sell, and the Big Guy, relying on the same "I'm-broke-as-hell-buddy" techniques he used to buy cars, negotiated several extras as part of the deal. - More...
Monday PM - July 16, 2007

Ann McFeatters: Ways Bush could reduce the damage to his legacy - According to an undercover congressional investigation, it is possible for someone posing as a fictional business with nothing but a postal box to get a license in 28 days from the federal government to buy radioactive materials for a "dirty" bomb -- an astonishing fact in an age of terrorism. It can take weeks, even months, for a U.S. citizen to get a passport.

There are 20 people dying by violence every day in Iraq and 40 fatal explosions set off by terrorists every month. The Bush administration says this is major progress and means U.S. soldiers must stay in Iraq, although military advisers say it will take years to stabilize the civil-war-ravaged country and cost more lives.

The former U.S. surgeon general has publicly charged, under oath, that he was routinely pressured by officials in the Bush administration to ignore science in his speeches and reports in order to adhere to the president's beliefs on issues from stem cells to the effects of secondhand cigarette smoke. He was also told to give plaudits to the president three times on each page of every speech. - More...
Monday PM - July 16, 2007

Thomas P.M. Barnett: Why global warming is an attractive issue to worry about - Ending today's crisis is as easy as naming tomorrow's scarier one.

Last weekend I caught several hours of the consciousness-raising Live Earth concerts. I'm already on board regarding the scientific consensus on global warming, but like many, I'm uncertain about how much priority humanity should give this crisis versus others we collectively face.

Humans crave life-focusing crises. As globalization generates inescapable complexity, it's nice to have one big boulder to push up that hill every day, no matter how Sisyphean the task. We're naturally resilient creatures, and self-sacrifice is embedded in our evolutionary code.

As someone who systemically examines the future, you'd think it would be easy for me to get excited about global warming, but it hasn't been. Let me tell you why.

Right up to 9/11 I directed a Naval War College research project that involved partnering with the Wall Street broker-dealer firm Cantor Fitzgerald -- the very same one that lost 600-plus workers that fateful day. As part of this project on globalization's future, we held an "economic security exercise," or scenario-driven war game, to explore the profound environmental issues arising from Asia's rapid development. - More...
Monday PM - July 16, 2007

---

E-mail your news tips, news
releases & photos to:
editor@sitnews.us

SitNews
Stories in the News
©1999 - 2007
Ketchikan, Alaska

M.C. Kauffman, Webmaster/Editor
webmaster@sitnews.us

In Memory of SitNews's first editor,
Dick Kauffman
1932-2007

Locally owned & operated.
Online since 1999

Articles & photographs that appear in SitNews are protected by copyright and may not be reprinted or distributed without written permission from and payment of required fees to the proper sources.