Contact


Webmail Letters


News Tips


Search Sitnews


Copyright Info


Archives
Today's News


Alaska & Ketchikan


Top Stories


U.S. News


U.S. Politics


Stock Watch


Personal Finance


Science News


US Education News


Parenting News


Seniors News


Medical News


Health News


Fitness


Offbeat News


Online Auction News


Today In History


Product Recalls


Obituaries
Quick News Search


Alaska


Ketchikan


SE Alaska


Alaska News Links
Columns - Articles


Dave Kiffer


Arts & Entertainment


Parnassus Reviews


Jason Love


Fish Factor


Bob Ciminel


Chemical Eye On...


Rob Holston


More Columnists
Ketchikan


Our Troops
Historical Ketchikan


June Allen


Dave Kiffer


Louise B. Harrington
Recognition


Match of the Month


Asset Builders
Kid's Corner


Bob Morgan
Ketchikan Arts & Events


Ketchikan Museums


KTN Public Libraryt


Parks & Recreation


Chamber
Lifestyles


Home & Garden


Food & Drink


Arts & Culture


Book Reviews


Movie Reviews


Celebrity Gossip
On the Web


Cool Sites


Webmaster Tips


Virus Warnings
Sports


Ketchikan Links


Top Sports News
Public Records


FAA Accident Reports


NTSB Accident Reports


Court Calendar


Court Records Search


Wanted: Absconders


Sex Offender Reg.


Public Notices
Weather, Webcams


Today's Forecast


KTN Weather Data


AK Weather Map


Ketchikan Webcam


SE AK Webcams


Alaska Webcams


AK Earthquakes


Earthquakes
TV Guide


Ketchikan
Ketchikan Phone Book


Yellow Pages


White Pages
Employment


Employment
Government Links


Local Government


State & National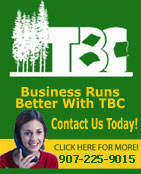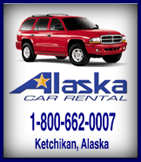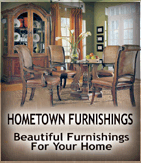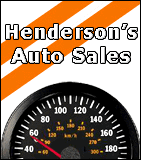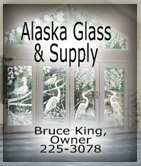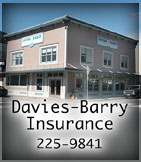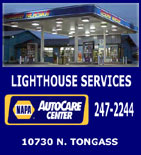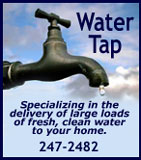 Please call early, don't wait until you run out of water.
Get on our delivery list.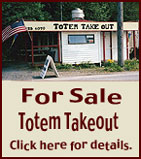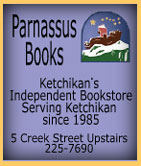 Friday
July 13, 2007

Ward Lake: Common Merganser and Brood
Front Page Photo by Jim Lewis

Fish Factor: Dutch Harbor/Unalaska nation's #1 port for seafood deliveries for 18th year; Ketchikan's deliveries drop by more than half By LAINE WELCH - Dutch Harbor/Unalaska broke its own record for seafood landings last year, and held onto its ranking as the nation's #1 port for the 18th year in a row.

According to the National Marine Fisheries Service annual report on U.S. fisheries, 911.3 million pounds crossed the Dutch Harbor docks in 2006, an increase of nearly 24 million pounds from the previous year. Ports in Louisiana and Virginia ranked #2 and #3 for seafood deliveries.

Kodiak held onto 4th place for fish landings at 332.8 million pounds, down just slightly from 2005. Other Alaska ports making the top 50 list were Naknek/King Salmon at #12 with 105.7 million pounds, a slight increase from the previous year.

Many others reflected significant delivery decreases. Petersburg ranked #17 at 58.2 million pounds, down from 95 million pounds in 2005. Deliveries to Ketchikan (#18) dropped by more than half to 50.3 million pounds. Sitka, ranked at #19, had an increase in landings to nearly 47 million pounds, up from 38 million.

Cordova (#20) took the biggest hit with landings of 45.8 million pounds, a whopping decrease of 65.4 million pounds from the previous year. Deliveries to Seward (#25) also tanked at 36.8 million pounds, a drop of nearly 24 million pounds. Juneau (#39) landings increased from 18.5 million pounds to 19 million. Seafood deliveries of 15.6 million pounds to Homer (#44) reflected a decrease of more than two million pounds. Likewise, landings to Kenai (#49) of 11.7 million pounds last year showed a drop of 4.2 million pounds. - More...
Friday - July 13, 2007

Alaska: Birthing bears head for land as Arctic ice gets scarcer By JANE KAY - Increasing numbers of pregnant polar bears are coming to land to give birth instead of staying on the thinning Arctic sea ice, a trend that signals a bleak future for their population there, a U.S. Geological Survey study has found.

Data from northern Alaska show that the proportion of the bears' dens that are on pack ice declined from 62 percent between 1985 and 1994 to 37 percent from 1998 to 2004, according to the study, which was published Thursday in the journal Polar Biology.

The scientists based their findings on 89 females that were captured and collared and then followed using satellite technology. They ruled out hunting and attraction to bowhead whale bones as other possible causes for changing denning locations.

Ice floating in the Arctic Ocean will continue to melt, making polar bear dens there too unstable to survive the winter, according to global warming scenarios.

At the same time, the sea ice in autumn will retreat so far from shore that the bears cannot swim across the expanse of water to reach land, which in recent years has been as far as 125 miles, the study said. - More...
Friday PM - July 13, 2007

Alaska: Former Universal Recycling Site in Fairbanks Goes From Brown to Green - The Fairbanks North Star Borough (FNSB), the Alaska Department of Environmental Conservation, Contaminated Sites Program (DEC), and the U.S. Environmental Protection Agency (EPA) Region 10 are holding a mid-project celebratory event at the site of the former Universal Recycling, Inc., a contaminated brownfield site located at 400 Sanduri Street, Fairbanks, Alaska.

FNSB, DEC and EPA are working together to reclaim the site of this former recycling business.

Ironically, this local Fairbanks business built on "recycling" created a hazardous brownfield contaminated with PCBs, lead-acid batteries, barrels of petroleum, and other hazardous substances. What was intended to be green turned a dangerous brown. - More....
Friday - July 13, 2007

Alaska: Court Upholds RCA Decision Requiring Substantial Refunds for Anchorage WWU Customers - On June 25, 2007, Anchorage Superior Court Judge Volland ruled that the Regulatory Commission of Alaska (RCA) was correct when it ordered that Anchorage Water and Wastewater Utility (AWWU) cannot increase its rates to offset certain payments the utility must pay to the Municipality of Anchorage. The Attorney General's public advocate successfully argued before the RCA and the court that the new municipal assessments cannot be included in consumer rates. AWWU now remains obligated to refund the already implemented rate increases, unless it successfully appeals to the Alaska Supreme Court.

Municipal utilities, like AWWU, are required by ordinance to pay a Municipal Utilities Service Assessment (MUSA) instead of paying property taxes. In 2003, the Municipality of Anchorage changed the ordinance to require its utilities to also pay MUSA on contributed utility property, i.e. property a utility receives at no cost, such as by grant. This change in the law tripled the utility's outstanding MUSA obligation to the municipality. - More...
Friday - July 13, 2007

National: Staying the course poses huge risk for Republicans By CAROLYN LOCHHEAD - Facing rock-bottom poll numbers and the judgment of history, President Bush has little to lose politically in using the last 18 months of his presidency to try to prove critics of his war policy wrong.

The president followed that path Thursday, finding promise in a "young democracy" in Iraq despite descriptions by his own administration of a deeply fractured society.

The rest of his Republican Party, however, is looking at something entirely different: elections for the House, Senate and the presidency that, absent a miraculous turnaround in Iraq or a suicidal stumble by Democrats, are headed for a debacle.

Republicans are watching their private poll numbers plunge, said Larry Sabato, director of the Center for Politics at the University of Virginia.

"They just simply cannot let the status quo continue for much longer, or they are cooked gooses," he said. Unless things change by November 2008, he predicted, Republicans will "lose seats in both houses, and even the weakest of the major Democrats, probably Hillary Clinton, will win" the presidency.- More...
Friday - July 13, 2007

Washington Calling: Another 'executive privilege' clash ... The ET vote ... More By LISA HOFFMAN - If history is a guide -- and on this constantly recurring controversy it usually is -- the so-called constitutional showdown under way between the White House and Capitol Hill over "executive privilege" will likely end with a convoluted compromise that decides little.

Every administration has at least one set-to with Congress over "executive privilege," which the White House says prevents the Hill from compelling an administration official to testify.

After much sturm and drang, the fighting invariably fizzles. Odds are that will happen in the current skirmish over President Bush's defiance of the Democratic-controlled Congress' demands for evidence and testimony in the flap over the firing of U.S. attorneys.

That's because neither side really wants to win. A party that controls Congress today could lose it tomorrow, and the same goes for the presidency.

And it's not even an explicitly constitutional crisis, since that hallowed document says not a word about executive privilege or congressional oversight.

X...X...X

Though it's never contributed to a candidate before, the Extraterrestrial Phenomena Political Action Committee, or X-PAC, might do so in the current presidential race.

Executive Director Stephen Bassett, who said he created the PAC in 1999 to cast light on the government's cover-up of the existence of space aliens, says his group might support Hillary Rodham Clinton and Bill Richardson, whom he says are either aware of extraterrestrials or open to serious investigation of them. - More...
Friday - July 13, 2007

Science - Technology: Nanotechnology's growth spurs dreams, concerns By RALPH HERMANSSON - Bacteria-proof forks and knives. Pants that never get stains. Computer chips with a considerably better memory, making conventional chips seem almost senile. Sports equipment made of materials that are much harder yet more lightweight than today.

Science fiction? Not at all, these products are readily available -- thanks to nanotechnology.

The somewhat outdated mantra "less is more" has probably never been more accurate than when it comes to nanotechnology. In this science, it's all about tiny details (nanos is the Greek word for dwarf). One nanoscale is a billionth of a meter, about 50,000 times smaller than the width of a human hair.

At that extremely small scale, very unusual properties of matter emerge. If you bring aluminum down to 20 nanometers, the surface-area-to-volume ratio changes so dramatically that explosions occur. This is why aluminum is used in rocket fuel to give some additional boost.

When manipulating atoms and molecules at this small level, engineers can build products that are many times stronger than conventional materials and yet lightweight. - More....
Friday - July 13, 2007




Public Meetings

Monday - July 16, 2007 - 5:30 pm - The Ketchikan Assembly will hold a regular meeting in the City Council Chambers
Agenda & Information Packets




Viewpoints
Opinions/Letters
Basic Rules

Second Hand Smoke By Charlotte Glover - Saturday
Hello Guacamole, Bye Bye Global Warming By Mark Neckameyer - Saturday
Big Bill By Aan Kadax Tseen aka Don Hoff Jr. - Friday PM
Bill Thomas, Sr. By Charlotte Tanner - Friday PM
Passing of Bill Thomas, Sr. By Bobbie McCreary - Friday PM
North Tongass Talus By Kathy Andresen - Friday PM
What Happened To Private Property Rights? By Jennifer Betterton - Friday PM
If it's "law" - just deal with it? By Kate Smith - Friday PM
Kirk needs to concentrate on his own home state By Cliff Brulotte - Friday PM
Majority Rules? By Kate Smith - Friday PM
Smoke, Lies, and the Nanny State By Ardath Piston - Friday PM
To be a good citizen By Laine Chanteloup - Friday PM
Batting Cages By Brian Gray - Friday PM
So called illegal immigration bill By Elaine Brown - Friday PM
On the passing of Bill Thomas Sr. By John M Derderian - Wednesday PM
FRIEND OR FOE TO JEWELERS By Charles Edwardson - Wednesday PM
Let's Start a Clean Air Initiative in Ketchikan By Samuel Bergeron - Wednesday PM
Ketchikan and Gravina By Jessie Ballowe- Wednesday PM
Good World Citizens Protecting Our Home By Bob Harmon - Wednesday PM
Smoking & Batting Cages By Mark Smeltzer - Wednesday PM
Smoking ban good for Ireland? By Guy Menge - Wednesday PM
Petition Process By Chris Elliott - Tuesday
Choose No Bridge By Don Hoff Jr. - Tuesday
Smoking and Batting Cages By Tony Gwynn - Tuesday
Smoking Ban By Wendy Romano - Tuesday
Smoking By Don Dilleshaw - Tuesday
Ban on smoking By Marshall Kelly - Tuesday
The great pronouncer letter By Tom Ferry - Tuesday
Illegal immigrants By Valerie Cooper - Tuesday
Container Fee By Jerilyn Lester - Tuesday
Our Kindergarten Congress By Mark Neckameyer - Tuesday
Smoking Ban? By Anita Hales - Tuesday
Smoking in restaurants By Randy M. Lake - Tuesday
Re. An Immigrants View of America By Ken Bylund - Thursday PM
Great Paintball Tournament! (we missed you) By Bobbie McCreary - Thursday PM
Thank you CHARR By Melissa O'Bryan - Thursday PM
Gravina Road Project By Don Hoff Jr. - Thursday PM
North Area Fireworks By Kimberly Rice - Thursday PM
Smoking in restaurants By Linda Beaupre - Thursday PM
To smoke or not? By Joey Tillson - Thursday PM
Smoking in restaurants By Randy M. Lake - Thursday PM
More Letters/Viewpoints
Webmail your letter or
Email Your Letter To: editor@sitnews.us

Ketchikan

Ketchikan Police Report
AK Troopers Daily Dispatch
Today's Forecast
Satellite
Today's Weather Images
Marine Forecasts
Ketchikan Weather Data
Current AK Weather Map

CLASSIFIEDS

Publish ad
Please select the proper category before posting.




CLASSIFIEDS' CATEGORIES

Announcements and
Help Wanted
For Sale / Free Stuff
Garage Sales
Homes / Apts/ Property
Pets
Wanted
Lost & Found
Local Services
Publish your ad

More Front Page Archives

Columns - Commentary

Bill Steigerwald: Peak Al - Saving the planet and producing a 24-hour entertainment extravaganza on seven continents is really hard, sweaty work.

That could be one reason Al Gore looked a little less polar bear-like when he appeared on stage and on satellite at Live Earth concert sites around the world last weekend. Or maybe he's shedding the pounds because he's decided to take a crack at the White House in 2008 after all.

After the often-derisive, critical bashing Live Earth received, Gore should seriously consider running for president again.

Live Earth -- which Gore dreamed up, organized and promoted to raise environmental consciousness about the world's supposed climate crisis -- was by all honest accounts an artistic and political dud that may have actually hurt the anti-global warming movement. - More...
Saturday - July 14, 2007

Steve Brewer: The latest great advertising lie -- easy to open - Is there any greater lie in American marketing than "easy to open"?

Products today are tamperproof, childproof, moisture-resistant, safety-wrapped and vacuum-sealed, but easy to open they're not.

Many of the foods we eat are sealed so tightly, you could starve to death before you get them open. Every time I wrestle with a bottle of medicine, I think how it's a good thing my life's not depending on an emergency dose. Opening over-the-counter remedies requires scissors, a sharp knife and manual dexterity, and that's just the box. To free one of the individually entombed "caplets," you might need a small explosive.

How many minutes out of the average day do we spend trying to open packages? How much American productivity goes down the tubes while workers search for box cutters or letter openers? How much heartburn is caused daily by the phrase "Open Other End"? - More...
Thursday - July 12, 2007

Michael Reagan: A Culture War of Words - If anybody doubts America is engaged in a culture war and losing it they need only to take a look at the series of concerts promoting Al Gore's global warming hoax last weekend. They would have learned that the war is being waged in the sewers.

America is facing an army of foul-mouthed, tattooed guttersnipes who have the gall to proclaim they want to save the planet by putting on performances laced with some of the foulest language ever heard from a stage.

As those who made the mistake of watching any of these concerts here or abroad discovered, the enemies of culture are unable to complete a sentence without using the "F" word at least once, along with liberal sprinklings of the "S" word. - More...
Thursday - July 12, 2007

Paul F. Campos: Getting a grip on the subject of terrorism - For nearly six years now we've been hearing from politicians and pundits about how Sept. 11, 2001, "changed everything." One especially unwelcome change wrought by that day has been that, ever since, large numbers of otherwise sane and sensible people continue to utter the most ridiculous things regarding the subject of terrorism.

Consider a column last week by The Washington Post's David Ignatius. Ignatius wonders how the nation would react to a future terrorist attack. "Would the country come together to combat its adversaries," he asks, "or would it pull farther apart?"

Ignatius notes that liberals would blame the Bush administration for needlessly inflaming Muslim anti-Americanism by bungling the invasion of Iraq, while conservatives would blame liberals for weakening the nation's anti-terrorism defenses, by insisting that, for example, laws requiring warrants for wiretaps and forbidding torture be obeyed.- More...
Thursday - July 12, 2007

Reg Henry: Have we got a deal for you to stay the course - At Freedom Motors, the place to go for pre-owned vehicles (or used cars, in the old-fashioned manner of speaking), the salesmen are busy dealing with customers who ask why the Iraq Touring Convertible sold in 2003 has turned out to be such a dangerous and unreliable vehicle.

The salesmen are exasperated by these pesky customers and their complaints. They can't understand why they are making such a big deal just because most of the claims about this jalopy have turned out to be completely untrue.

Heck, don't the customers appreciate clever salesmanship and what that entails? Liberties were taken at the point of sale, sure, wild misrepresentations were made perhaps, but so what? - More...
Thursday - July 12, 2007

Jay Ambrose: Bad luck, but experienced - Rudolph Giuliani has been bad luck personified lately, not unlike Joe Btfsplk, the character in Al Capp's "Li'l Abner" cartoon strip that would walk around with a dark cloud hovering overhead. Get near old Joe and wham: You'd be hurt, he'd be embarrassed and you'd know ever after to avoid him.

The latest wham for Giuliani is the news that his Southern campaign chairman, David Vitter, the first Louisiana Republican elected to the Senate in something like 130 years, is also among the first to have his name revealed as having done business with the so-called "D.C. Madam." This is a woman accused of running a Washington prostitution ring. She has a long list of clientele phone numbers, and Vitter's is one of them. - More...
Thursday - July 12, 2007

Dale McFeatters: More would come if we let them in - It's no secret that foreign travel to the United States has fallen off dramatically since 9/11. The number of visitors from countries outside of Canada and Mexico is down 17 percent while travel worldwide is up 20 percent. Visitors from Japan are down 27 percent.

The result is we're losing out on billions of dollars in tourism and business travel. One study puts the loss since 2000 at $116 billion in visitor spending and taxes and 200,000 jobs.

To remedy this, the Senate Commerce Committee has approved a bill that the Associated Press says would establish a nonprofit public-private corporation to promote travel to the United States and create an office in the Commerce Department to simplify the visa process. - More...
Thursday - July 12, 2007

---

E-mail your news tips, news
releases & photos to:
editor@sitnews.us

SitNews
Stories in the News
©1999 - 2007
Ketchikan, Alaska

M.C. Kauffman, Webmaster/Editor
webmaster@sitnews.us

In Memory of SitNews's first editor,
Dick Kauffman
1932-2007

Locally owned & operated.
Online since 1999

Articles & photographs that appear in SitNews are protected by copyright and may not be reprinted or distributed without written permission from and payment of required fees to the proper sources.