Contact


Webmail Letters


News Tips


Search Sitnews


Copyright Info


Archives
Today's News


Alaska & Ketchikan


Top Stories


U.S. News


U.S. Politics


Stock Watch


Personal Finance


Science News


US Education News


Parenting News


Seniors News


Medical News


Health News


Fitness


Offbeat News


Online Auction News


Today In History


Product Recalls


Obituaries
Quick News Search


Alaska


Ketchikan


SE Alaska


Alaska News Links
Columns - Articles


Dave Kiffer


Arts & Entertainment


Parnassus Reviews


Jason Love


Fish Factor


Bob Ciminel


Chemical Eye On...


Rob Holston


More Columnists
Ketchikan


Our Troops
Historical Ketchikan


June Allen


Dave Kiffer


Louise B. Harrington
Recognition


Match of the Month


Asset Builders
Kid's Corner


Bob Morgan
Ketchikan Arts & Events


Ketchikan Museums


KTN Public Libraryt


Parks & Recreation


Chamber
Lifestyles


Home & Garden


Food & Drink


Arts & Culture


Book Reviews


Movie Reviews


Celebrity Gossip
On the Web


Cool Sites


Webmaster Tips


Virus Warnings
Sports


Ketchikan Links


Top Sports News
Public Records


FAA Accident Reports


NTSB Accident Reports


Court Calendar


Court Records Search


Wanted: Absconders


Sex Offender Reg.


Public Notices
Weather, Webcams


Today's Forecast


KTN Weather Data


AK Weather Map


Ketchikan Webcam


SE AK Webcams


Alaska Webcams


AK Earthquakes


Earthquakes
TV Guide


Ketchikan
Ketchikan Phone Book


Yellow Pages


White Pages
Employment


Employment
Government Links


Local Government


State & National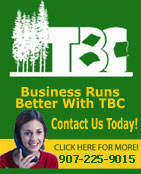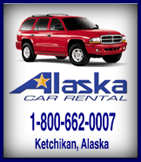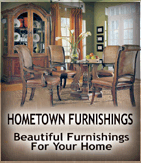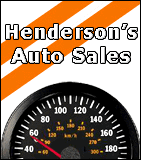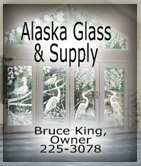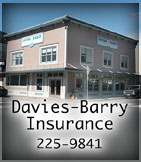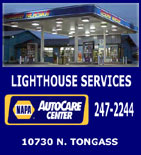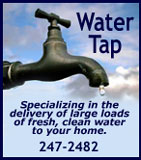 Please call early, don't wait until you run out of water.
Get on our delivery list.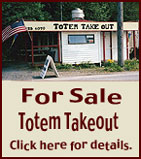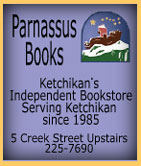 Monday
July 16, 2007

'Summertime Stroll'
These young ladies and their pets enjoyed the great weather
Saturday near Herring Cove.
Front Page Photo by John Warnock

National: New Middle East Peace Steps Urged by Bush By DAVID MCKEEBY - President Bush has called for a Middle East peace conference this fall to be led by Secretary of State Condoleezza Rice and include Palestinians, Israelis and regional neighbors who support creation of a Palestinian state.

"The international community must rise to the moment and provide decisive support to responsible Palestinian leaders working for peace," Bush said July 16.

Since the violent seizure of Gaza by Hamas in June, the United States has joined the international community in bolstering the Palestinian Authority administration of President Mahmoud Abbas, who dismissed the Hamas-dominated "unity government" and appointed a new government headed by Prime Minister Salam Fayyad, a former World Bank economist.

A new government brings new opportunities for peace, Bush said, through the creation of a democratic Palestinian state that can live peacefully beside a secure Israel, in what diplomats have called the two-state solution.

"By supporting the reforms of President Abbas and Prime Minister Fayyad, we can help them show the world what a Palestinian state would look like and act like," Bush said.

Bush called on the Palestinians to embrace a future of decency and hope, and reject the future of terror and death being offered by Hamas. He said that involves arresting terrorists, confiscating illegal weapons and earning the trust of citizens by confronting corruption. - More...
Monday PM - July 16, 2007

International: North Korean Reactor Shutdown a "Very Important First Step" By Stephen Kaufman - The shutdown of North Korea's Yongbyon nuclear reactor and the first delivery of supplies of heavy fuel oil to Pyongyang represent a "very important first step" toward the elimination of nuclear programs from the Korean Peninsula, but quicker progress in the next set of steps outlined in a multilateral agreement is needed, the Bush administration says.

Following his arrival in Seoul, South Korea, July 15, Assistant Secretary of State for East Asian and Pacific Affairs Christopher Hill said it is important that the six parties involved -- North Korea, South Korea, China, Japan, Russia and the United States -- "work closely together and quickly together" on fulfilling their February 13 agreement so that the process can focus on "end game" issues in 2008.

"[W]e have a lot of work to do [and] a very important first step was taken, but we have many more steps to go," Hill said, adding "if we don't take these steps a little more quickly than we've taken that first step, then we are going to fall way behind again," referring to the unexpectedly long amount of time it took to resolve the issue of seized North Korean funds at Macau's Banco Delta Asia. - More...
Monday PM - July 16, 2007

National: Bush's double standard By BOB EGELKO - President Bush's rationale for sparing Lewis "Scooter" Libby from prison -- that his 2-1/2-year sentence was more severe than the former vice-presidential aide deserved for lying to a grand jury -- is at odds with his support of new legislation that, by the administration's description, would make such sentences mandatory.

The president's critics are contrasting his leniency for Libby with his overall advocacy of stiff sentences, his insistence that federal prosecutors seek strict compliance with sentencing guidelines and the Justice Department's support of life terms for petty thieves with long criminal records under California's "three strikes" law.

Defense lawyers, meanwhile, have seized on Bush's commutation to argue for lighter sentences for white-collar defendants -- filing what some attorneys are calling "Libby motions."

The administration is now proposing to toughen sentencing rules. The Justice Department announced legislation last month that it said would require federal judges to sentence criminals to at least the minimum term provided by federal guidelines -- the term that Bush found too harsh for Libby in commuting his sentence July 2.

"The legislation would restore the binding nature of the sentencing guidelines so that the bottom of the recommended sentencing range would be a minimum for judges, not merely a suggestion," Attorney General Alberto Gonzales said in a June 1 speech.

The bill, which has not yet been introduced in Congress, reflects a different attitude toward sentencing from the one Bush displayed in Libby's case.

Libby, Vice President Cheney's former chief of staff, was convicted of lying to a grand jury investigating the leak in 2003 of a CIA operative's identity. The agent, Valerie Wilson, is the wife of Joseph Wilson, who had just published an article challenging Bush's rationale for the Iraq war.

U.S. District Judge Reggie Walton, a Bush appointee, sentenced Libby on June 5 to 30 months in prison, the shortest term prescribed by federal guidelines, and a $250,000 fine. Bush left the fine intact but eliminated the prison sentence, saying Libby still faced a "harsh punishment."

"The reputation he gained through his years of public service and professional work in the legal community is forever damaged," the president said. "His wife and young children have also suffered immensely. He will remain on probation. The significant fines imposed by the judge will remain in effect. The consequences of his felony conviction on his former life as a lawyer, public servant and private citizen will be long-lasting." - More...
Monday PM - July 16, 2007

Ketchikan Major League All Star Baseball Team
Front Page Photo by Kelli Carlin-Auger
Team Members: Upper left to right: Colton Paulson, Kable Lervick, Torin Oaksmith, Brien Auger, John Kolean, Conner Fitzgerald, Craig Jackson, Manager Tom Day.
Lower left to right: Conner Pope, Coach Lester Silva, Joseph Chadwell, Brooke Simmons, Omar Mendoza, Joe Berry.

Ketchikan Major League All Star Baseball Team posed for the camera just before boarding the ferry Sunday morning at 2:45 a.m. Ketchikan Major League All Stars consist of 11 and 12 year olds. The team traveled to Petersburg where they begin playing today, 7/16/07. They will be competing with teams from Prince of Wales, Petersburg, Sitka, Juneau East and Juneau West and Haines.

National: Holocaust archives inaccessible no longer By MICHAEL BIRNBAUM - Anne Frank's files are there, and so is the list of people saved by Oskar Schindler. Some files record the prisoners' head lice. Some even record the size of each louse. Even grimmer, some files are just handwritten lists of people who were murdered. They go on for pages at a time.

But until now, those files, which were collected by the Red Cross from concentration camps, hospitals and other parts of the Nazi regime after World War II and stretch out over 17 miles of shelves in the tiny German town of Bad Arolsen, have been nearly impossible to access.

Requests from historians were turned away, and requests from survivors and their descendants would go unanswered for years. As of 2006 there was a backlog of 425,000 requests from survivors and their families; while that number has been reduced, it's still substantial. As survivors reach the end of their lives, time is more and more of the essence.

"How anyone can morally justify keeping this archive closed," said Sara Bloomfield, director of the U.S. Holocaust Memorial Museum, "I don't know."

Now, Bad Arolsen has opened its doors to survivors. Digital copies of the archive will be circulated around the world, and one of the copies will be made available at the Holocaust Museum in Washington later this year or early in 2008. - More...
Monday PM - July 16, 2007

Ketchikan: Local Substance Screening Collectors Complete Certification - Renee Schofield, CEO of Tongass Substance Screening, Inc. (TSS), announced today the achievement of Drug and Alcohol Testing Industry Association's certification by all TSS collectors. The Drug and Alcohol Testing Industry Association (DATIA) requires annual testing of each collector.

The federal rule for collector training is every five years; however, Schofield noted in a prepared statement that DATIA believes that annual training reviews skills and brings a higher standard to the industry. She said the Ketchikan-based Tongass Substance Screening collectors are now dual certified through DATIA and the Substance Abuse Professional Administrators Association (SAPAA).

Schofield said the Tongass Substance Screening staff are working toward achieving the renowned accreditation of Nationally Accredited Collection Site. Steps involved require higher standards of training, particular collection site requirements, and documentation of professional quality.

It's a change that will affect survivors across the world.

"I know where my family died -- Belzec -- but I want to know more details," said Jack Sittsamer, president of the Pittsburgh Holocaust Survivors Organization. "My brother and I were separated. I'd like to know where he went and where he died." - More...
Monday PM - July 16, 2007




Public Meetings

Monday - July 16, 2007 - 5:30 pm - The Ketchikan Assembly will hold a regular meeting in the City Council Chambers
Agenda & Information Packets

Thursday - July 19, 2007 - 7:00 pm - The Ketchikan City Council will hold a regular meeting in the City Council Chambers
Agenda & Information Packets pdf
(Once the agenda is downloaded, click on each agenda item to download its packet)




Viewpoints
Opinions/Letters
Basic Rules

Bill Thomas, a humanitarian. By Jim and Anita Hall - Monday PM
Batting Smokers in Cages By Ken Lewis - Monday PM
The Majority does Rule By Samuel Bergeron - Monday PM
Smokers and the Anti-Smokers By Rick Krueger - Monday PM
Worthless Rhetorical Phrases By David Yates - Monday PM
4th of July By Michelle Fry - Monday PM
Attention pet owners By Chris Barry - Monday PM
RE: Second hand smoke By Jennifer Betterton - Monday PM
Smokers --common sense or common stupidity By Mike Sawyer - Monday PM
Smoking in restaurants By Randy M. Lake - Monday PM
Global warming??? Climate change??? By Thomas Laprade - Monday PM
The hazards of a smoking ban By Thomas Laprade - Monday PM
Thank you for your opinion By Valerie Cooper - Monday PM
On Global Warming By Bob Harmon - Monday PM
Second Hand Smoke By Charlotte Glover - Saturday
Hello Guacamole, Bye Bye Global Warming By Mark Neckameyer - Saturday
Big Bill By Aan Kadax Tseen aka Don Hoff Jr. - Friday PM
Bill Thomas, Sr. By Charlotte Tanner - Friday PM
Passing of Bill Thomas, Sr. By Bobbie McCreary - Friday PM
North Tongass Talus By Kathy Andresen - Friday PM
What Happened To Private Property Rights? By Jennifer Betterton - Friday PM
If it's "law" - just deal with it? By Kate Smith - Friday PM
Kirk needs to concentrate on his own home state By Cliff Brulotte - Friday PM
Majority Rules? By Kate Smith - Friday PM
Smoke, Lies, and the Nanny State By Ardath Piston - Friday PM
To be a good citizen By Laine Chanteloup - Friday PM
Batting Cages By Brian Gray - Friday PM
So called illegal immigration bill By Elaine Brown - Friday PM
On the passing of Bill Thomas Sr. By John M Derderian - Wednesday PM
FRIEND OR FOE TO JEWELERS By Charles Edwardson - Wednesday PM
Let's Start a Clean Air Initiative in Ketchikan By Samuel Bergeron - Wednesday PM
Ketchikan and Gravina By Jessie Ballowe- Wednesday PM
Good World Citizens Protecting Our Home By Bob Harmon - Wednesday PM
Smoking & Batting Cages By Mark Smeltzer - Wednesday PM
Smoking ban good for Ireland? By Guy Menge - Wednesday PM
More Letters/Viewpoints
Webmail your letter or
Email Your Letter To: editor@sitnews.us

Ketchikan

Ketchikan Police Report
AK Troopers Daily Dispatch
Today's Forecast
Satellite
Today's Weather Images
Marine Forecasts
Ketchikan Weather Data
Current AK Weather Map

CLASSIFIEDS

Publish ad
Please select the proper category before posting.




CLASSIFIEDS' CATEGORIES

Announcements and
Help Wanted
For Sale / Free Stuff
Garage Sales
Homes / Apts/ Property
Pets
Wanted
Lost & Found
Local Services
Publish your ad

More Front Page Archives

Columns - Commentary

Dave Kiffer: Still Hazy After All These Years - The Ketchikan High School class of 1977 turned 30 a couple of weeks ago.

Actually, it really turned 30 in late May, but the 4th of July is the official reunion season around these parts.

Besides, I can't remember exactly which day it was we graduated. At the time, it seemed like the most important day in the history of the world, but looking back from the advanced age of 48, the whole thing seems, well, hazy.

I remember that Governor Hammond spoke, but I can't remember a word he said. I remember that there were other speeches and music and even a prayer or two (separation of church and state was a little less separate in those days).

I did not stumble as I went up to receive my diploma, nor did I roller blade, do jumping jacks or walk on my hands like I have seen graduates do in recent years.

I remember it was very hot that day in the cavernous old Kayhi auditorium. Which is funny, because if I check the local weather reports for the last couple of weeks of May that year I see it was colder and wetter than normal.

So even my hazy recollections are unreliable. But - as always - I digress.

Leaving the halcyon remembrances of things past and getting back to the topic at hand - my 30th high school reunion - it seems the Class of 77 was a little late to be part of the "don't trust anyone over 30 crowd" so it doesn't have to worry about not trusting itself now that it has slipped over the hill.

In 1977, 2007 seemed an awful long way away anyway. A few of us probably looked ahead and wondered what it would be like in 2000 when we would all be 41.

That seemed very geriatric in 1977. I'm not sure any of us contemplated being 48 (and we won't even mention the big five oh, thank you very much).

In 1977, we were all just hoping to make it to our 10th reunion in 1987. It seemed like a long way away. Long after matriculating to college or the finishing room at the Pulp Mill.

Now that aspiration seems more than a little quaint. For most members of the Class of 77, our biggest current aspiration is to make it safely to breakfast each day without tearing, turning or twisting something important. - More...
Monday PM - July 16, 2007

Tom Purcell: On Big Houses - Boy, houses are getting huge these days. I offer a solution.

According to the U.S. Census Bureau, the average new home grew to 2,434 square feet in 2005 from 1,660 square feet in 1973. Houses of 3,000 square feet and well beyond -- "McMansions" -- represent a quarter of all new home construction.

That got me to thinking about the house I grew up in.

As it went, in 1964, we'd been living in an 850-square-foot ranch, one built with GI Bill money after World War II. I was two then, the youngest of three, and my mother was pregnant with my sister Lisa. We were in dire need of a bigger house.

One day as my father (the Big Guy) drove home from work, he noticed a house was being built in a new housing plan. He stopped the car and paid a visit to the builder.

The house hadn't been sold yet, he learned. The builder was eager to sell, and the Big Guy, relying on the same "I'm-broke-as-hell-buddy" techniques he used to buy cars, negotiated several extras as part of the deal. - More...
Monday PM - July 16, 2007

Ann McFeatters: Ways Bush could reduce the damage to his legacy - According to an undercover congressional investigation, it is possible for someone posing as a fictional business with nothing but a postal box to get a license in 28 days from the federal government to buy radioactive materials for a "dirty" bomb -- an astonishing fact in an age of terrorism. It can take weeks, even months, for a U.S. citizen to get a passport.

There are 20 people dying by violence every day in Iraq and 40 fatal explosions set off by terrorists every month. The Bush administration says this is major progress and means U.S. soldiers must stay in Iraq, although military advisers say it will take years to stabilize the civil-war-ravaged country and cost more lives.

The former U.S. surgeon general has publicly charged, under oath, that he was routinely pressured by officials in the Bush administration to ignore science in his speeches and reports in order to adhere to the president's beliefs on issues from stem cells to the effects of secondhand cigarette smoke. He was also told to give plaudits to the president three times on each page of every speech. - More...
Monday PM - July 16, 2007

Thomas P.M. Barnett: Why global warming is an attractive issue to worry about - Ending today's crisis is as easy as naming tomorrow's scarier one.

Last weekend I caught several hours of the consciousness-raising Live Earth concerts. I'm already on board regarding the scientific consensus on global warming, but like many, I'm uncertain about how much priority humanity should give this crisis versus others we collectively face.

Humans crave life-focusing crises. As globalization generates inescapable complexity, it's nice to have one big boulder to push up that hill every day, no matter how Sisyphean the task. We're naturally resilient creatures, and self-sacrifice is embedded in our evolutionary code.

As someone who systemically examines the future, you'd think it would be easy for me to get excited about global warming, but it hasn't been. Let me tell you why.

Right up to 9/11 I directed a Naval War College research project that involved partnering with the Wall Street broker-dealer firm Cantor Fitzgerald -- the very same one that lost 600-plus workers that fateful day. As part of this project on globalization's future, we held an "economic security exercise," or scenario-driven war game, to explore the profound environmental issues arising from Asia's rapid development. - More...
Monday PM - July 16, 2007

---

E-mail your news tips, news
releases & photos to:
editor@sitnews.us

SitNews
Stories in the News
©1999 - 2007
Ketchikan, Alaska

M.C. Kauffman, Webmaster/Editor
webmaster@sitnews.us

In Memory of SitNews's first editor,
Dick Kauffman
1932-2007

Locally owned & operated.
Online since 1999

Articles & photographs that appear in SitNews are protected by copyright and may not be reprinted or distributed without written permission from and payment of required fees to the proper sources.