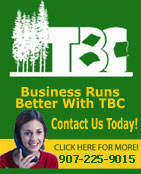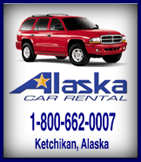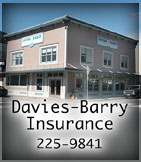 Contact


Webmail Letters


News Tips


Search Sitnews


Copyright Info


Archives
Today's News


Alaska & Ketchikan


Top Stories


U.S. News


U.S. Politics


Stock Watch


Personal Finance


Science News


US Education News


Parenting News


Seniors News


Medical News


Health News


Fitness


Offbeat News


Online Auction News


Today In History


Product Recalls


Obituaries
Quick News Search


Alaska


Ketchikan


SE Alaska


Alaska News Links
Columns - Articles


Dave Kiffer


Arts & Entertainment


Parnassus Reviews


Jason Love


Fish Factor


Bob Ciminel


Chemical Eye On...


Rob Holston


More Columnists
Ketchikan


Our Troops
Historical Ketchikan


June Allen


Dave Kiffer


Louise B. Harrington
Recognition


Match of the Month


Asset Builders
Kid's Corner


Bob Morgan
Ketchikan Arts & Events


Ketchikan Museums


KTN Public Libraryt


Parks & Recreation


Chamber
Lifestyles


Home & Garden


Food & Drink


Arts & Culture


Book Reviews


Movie Reviews


Celebrity Gossip
On the Web


Cool Sites


Webmaster Tips


Virus Warnings
Sports


Ketchikan Links


Top Sports News
Public Records


FAA Accident Reports


NTSB Accident Reports


Court Calendar


Court Records Search


Wanted: Absconders


Sex Offender Reg.


Public Notices
Weather, Webcams


Today's Forecast


KTN Weather Data


AK Weather Map


Ketchikan Webcam


SE AK Webcams


Alaska Webcams


AK Earthquakes


Earthquakes
TV Guide


Ketchikan
Ketchikan Phone Book


Yellow Pages


White Pages
Employment


Employment
Government Links


Local Government


State & National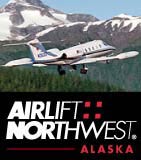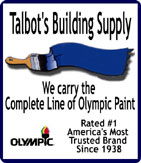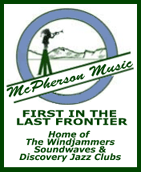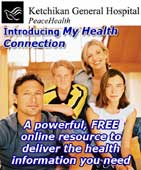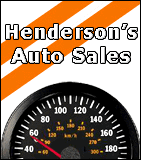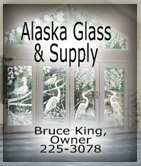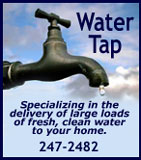 Please call early, don't wait until you run out of water.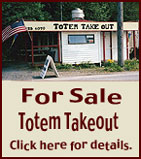 Tuesday
July 24, 2007

Dragonfly
This photograph was taken in the muskegs along the Harriet Hunt Lake road.
Front Page Photograph by Jim Lewis

Ketchikan: Ketchikan-based sightseeing plane crashes killing all on board - The United States Coast Guard reported that a Ketchikan-based sightseeing plane with a pilot and four cruise ship passengers crashed in steep mountainous terrain in the Misty Fiords, killing everyone onboard.

Coast Guard Lt. j.g. George Adams said Coast Guard helicopter crews at the heavily forested site were told by searchers at the scene that all aboard the Taquan Air de Havilland Beaver died. The wreckage of the single-engine floatplane was spotted by aerial searchers in the area where an aircraft distress signal had been picked up. - More...
Tuesday PM - July 24, 2007

.Ketchikan: Federally mandated minimum wage increase takes effect today - but not in Alaska By M.C. Kauffman - The long awaited for federally mandated minimum wage increase takes effect today -- except however, for Alaskans.

Wage and Hour Investigator Joe Rios with the Alaska Department of Labor told SitNews in a telephone interview today that this federally mandated minimum wage increase will not raise Alaska's minimum wage since the minimum wage is already higher here. Rios explained, the minimum wage in Alaska is set by the Alaska State Legislature.

Joe Dunham, Wage & Hour Investigator with the Department of Labor, told SitNews that the Alaska minimum wage is not tied to the federal minimum wage. Dunham said, "It used to be but was changed in the last Administration."

Today's federally mandated increase raises the minimum wage 70 cents to $5.85 per hour in most states. The wage will continue to rise over the next two years, eventually reaching $7.25 per hour in July 2009. But according to the Alaska Department of Labor, this federally mandated increase doesn't apply in Alaska due to the fact that Alaska's minimum wage is already $7.15 per hour.

The Alaska Legislature can increase Alaska's minimum wage as they have done in the past. In April of 1991 the Legislature raised the minimum wage in Alaska to $4.75 per hour. Five years later in 1996, the Legislature raised the minimum wage to $5.25 per hour. The minimum wage was raised again in 1997 by 40 cents to $5.65 per hour. The last minimum wage increase was in January of 2003, when the Legislature raised Alaska's minimum wage to $7:15 per hour. - More...
Tuesday - July 24, 2007

Alaska: "Sea Change" Report on Ecosystem Based Fishery Management released - A new report says the key to success in moving toward ecosystem management of our marine fisheries is to build on existing programs in a deliberate fashion and with increased scientific research necessary to support sound decisions. That's the conclusion of the report Sea Change: Ecological Progress in U.S. Fishery Management, released today by the Marine Conservation Alliance (MCA).

"With the increased focus on the condition of our oceans and the sustainability of our fishing practices, this report provides us with vital insights into how to preserve the fragile balance between ecosystem health and our economy," said David Benton, executive director of the Marine Conservation Alliance.

Written by Brad Warren and commissioned by MCA and the University of Alaska Anchorage's Institute of Social and Economic Research (ISER), with funding provided by the Pollock Conservation Cooperative Research Council, the report outlines practical approaches toward ecosystem management, based largely on the success of Alaska and North Pacific fisheries, recently cited by National Geographic as being one of only three well managed fisheries in the world (Iceland and New Zealand were the other two). - More...
Tuesday - July 24, 2007

Southeast Travel: Getting Down and Dirty in Naukati Bay By SUSAN BATHO and BILL HUPE - A wet, rainy July 15th on Prince of Wales Island, and the morning spent photographing the abundant Sitka Black-Tailed Deer; the quest to find something cold to drink; and a signpost up ahead: Naukati Bay: gas and groceries, daring us to make the left turn off Forest Highway 20, beckoning the weary, thirsty travellers. Yes, we made that fateful choice and entered the "Only on Prince of Wales Island Zone," missing the hidden sign for the grocers and instead being greeted by another sign: Naukati Bay Mud Bogg Races.

Mud Bogg Racing
Photoby Susan Batho & Bill Hupe

Common sense should have dictated we turn straight around and head back for civilization, and we actually did for a moment, but caution, common sense, maybe a chance to get out of the rain, found us chucking a "U-ee" and heading back, finding a parking space, forking over $10 each, all of the time wondering what we had gotten ourselves into.

In the leveled area behind town, overlooking the harbour, lay some bleachers, a muddy strip of road between parallel logs, and a couple of tents with grills. Delicious aromas filled the air, and what looked to be not only the entire village of Naukati Bay, but a fair number of out-of-towners as well was there. It might have been a good, steady rain, but no one seemed to notice as everyone was enjoying the offered hamburgers, hot dogs, nachos, and beverages - alcoholic and soda pop. Almost resembled a county fair, with laughter and festivity filling the glen. - More...
Tuesday - July 24, 2007

Southeast Alaska: Support for EDA Reauthorization Requested - The Business & Economic Department of Central Council Tlingit & Haida Indian Tribes of Alaska is requesting input on the Reauthorization of the U.S. Department of Commerce's Economic Development Administration (EDA) programs by the U.S. Congress. These programs, last authorized on October 27, 2004 by President Bush, are set to expire after fiscal year 2008. Reauthorization of economic development assistance programs is needed to continue funding of projects throughout Southeast Alaska and the United States. - More...
Tuesday - July 24, 2007

Alaska: New leaders appointed to promote health - Commissioner Karleen K. Jackson today announced the realignment of several leadership positions to help the state Department of Health and Social Services promote and protect the health of Alaskans.

"The most dramatic change in our structure is the creation of a new Chief Medical Officer position to oversee public health and provide advice to me," Jackson told her staff.
- More...
Tuesday - July 24, 2007

National: Towns, states lead immigration crackdown By SUSAN FERRISS - Against a backdrop of perceived federal inaction, a growing number of cities, counties and states are taking matters into their own hands when it comes to trying to reverse the trend of illegal immigration.

From the smallest town to an entire state -- Arizona -- governments are passing laws that target illegal immigrants in such indirect ways as preventing them from parking their cars to forcing city workers to decide who's legal and who isn't before someone can rent a home, use the library or get a job.

State attempts at targeting undocumented foreigners are nothing new and have raised constitutional questions for more than a decade. California's ill-fated Proposition 187, passed by voters in 1994, was one of the early attempts that sought to require health workers and teachers to card people.

But legal skirmishes are expected with greater frequency after the U.S. Senate's failure this summer to enact immigration revisions. The void has only emboldened opponents of illegal immigration whose stridency seems unlikely to fade.

"There's a great likelihood of mischief and trouble when local places get involved in immigration laws," said Kevin Johnson, a law professor at the University of California, Davis. - More...
Tuesday - July 24, 2007

National: Feinstein, right unite in border-agent hearings By EDWARD EPSTEIN - Sen. Dianne Feinstein of California, normally a target for criticism from outspoken conservatives, is being hailed as an unlikely hero by the political right for joining them in calling for President Bush to free two U.S. border agents convicted of shooting a suspected drug smuggler.

The case of agents Jose Alonso Compean and Ignacio Ramos has become a cause celebre for conservative talk radio, bloggers and politicians. The agents were sentenced in October 2006 to 12 and 11 years in prison, respectively, by a federal judge in El Paso, Texas. Supporters say the initial verdict and the sentences were unbelievably harsh, an example of overzealous prosecution and of misplaced government priorities.

The critics of the sentence, many of whom opposed the failed immigration reform bill that Feinstein backed, also say the incident shows the U.S.-Mexico border is out of control because of drug smuggling and illegal immigration.

The two agents admit they shot and wounded unarmed drug-smuggling suspect Osvaldo Aldrete-Davila in the buttocks as he fled from them after crashing a van loaded with 743 pounds of marijuana. He fled on foot, they caught him and scuffled. He escaped and refused their order to stop as he ran toward the Mexican border.

Compean and Ramos opened fire. The two veteran agents say they saw him reaching for something, perhaps what they thought might be a gun, when they fired. - More...
Tuesday - July 24, 2007

District 2 Champs Now Want State Championship
Senior League All-Stars took the District 2 Championship.
Next they played Kodiak at Norman Walker Field yesterday where they won with a 11-0 score. Games continue at Norman Walker Field Tuesday.
The winner, best 2 of 3, will be State Champs and travel to Salem, OR for the Regional Tournament. The winner of the Regional tournament will travel to Bangor, Maine for the Senior League World Series.
Front Page Photo by Rhonda Bolling




Viewpoints
Opinions/Letters
Basic Rules

Bridges & Roads to Somewhere By Terri Wenger - Tuesday PM
Lose pay and stop terroist sponsored investing By A. M. Johnson - Tuesday PM
Kiffer's 'Wonders Will Never Cease' Column By Mike Sallee - Tuesday PM
Parking Stripes By Jackie Williams - Tuesday PM
Mr. Neckameyer's Response By Rick Krueger - Tuesday PM
Alaska Losing $1.5 Billion Per Year On New Oil Tax... By Charlotte Tanner - Tuesday PM
Had it with buttinskys By Jerilyn Lester - Tuesday PM
Don Young's Letter By William Ulmer - Tuesday PM
Once Again, People of Alaska Targeted By Congressman Don Young - Saturday
Once Again, Anybody Who Sues and Loses in Alaska Pays By Rep. John Harris - Saturday
Clean Elections bill By Craig Dunkerley - Saturday
Alaska's Bridge to Nowhere and Roads to Nowhere By Don Hoff Jr. - Saturday
Political Name Calling Is No Call for Law and Order! By Mark Neckameyer - Saturday
Where is the Law and Order outrage? By Steve Williams - Wednesday
People's choices & rights By Robert Gustafson - Wednesday PM
Class of '67 By Chris Elliott - Wednesday PM
Blowing Smoke By Dave Kiffer - Wednesday PM
Indoor baseball facility By Allan Cline - Wednesday PM
Dog Stuff By Frances Natkong - Wednesday PM
Clean elections bill, initiative on the table By Senator Kim Elton - Wednesday PM
Bill Thomas, a humanitarian. By Jim and Anita Hall - Monday PM
Batting Smokers in Cages By Ken Lewis - Monday PM
The Majority does Rule By Samuel Bergeron - Monday PM
Smokers and the Anti-Smokers By Rick Krueger - Monday PM
Worthless Rhetorical Phrases By David Yates - Monday PM
4th of July By Michelle Fry - Monday PM
Attention pet owners By Chris Barry - Monday PM
RE: Second hand smoke By Jennifer Betterton - Monday PM
Smokers --common sense or common stupidity By Mike Sawyer - Monday PM
Smoking in restaurants By Randy M. Lake - Monday PM
Global warming??? Climate change??? By Thomas Laprade - Monday PM
The hazards of a smoking ban By Thomas Laprade - Monday PM
On Global Warming By Bob Harmon - Monday PM
More Letters/Viewpoints
Webmail your letter or
Email Your Letter To: editor@sitnews.us

Ketchikan

Ketchikan Police Report
AK Troopers Daily Dispatch
Today's Forecast
Satellite
Today's Weather Images
Marine Forecasts
Ketchikan Weather Data
Current AK Weather Map

CLASSIFIEDS

Publish ad
Please select the proper category before posting.




CLASSIFIEDS' CATEGORIES

Announcements and
Help Wanted
For Sale / Free Stuff
Garage Sales
Homes / Apts/ Property
Pets
Wanted
Lost & Found
Local Services
Publish your ad

More Front Page Archives

Columns - Commentary

Dave Kiffer: Wonders Will Never Cease- There has been much media hoopla lately over a new internet poll determining the New Seven Wonders of the World.

Seems that National Geographic and others feel that celebrating The Colossus of Rhodes and The Hanging Gardens of Babylon is really out of date, especially since those and most of the other Seven Wonders of the Ancient World have been gone since, well since the Ancient World.

So they polled the world and - drum roll please - we now have "The New Seven Wonders of the World":

The Christ the Redeemer Statue in Brazil

The Great Wall of China

The Coliseum of Rome

Petra Stone City in Jordan

Machu Picchu in Peru

Chichen Itza in Mexico

The Taj Mahal in India

They replace - in addition to the hanging gardens and the colossus:

The Great Pyramids of Giza

The Lighthouse of Alexandria, Egypt

The Statue of Zeus, Olympia Greece

The Mausoleum of Halicarnassus

The Temple of Artemus

I like how all the Ancient Wonders have "The" in the title. It makes them seem just that much more wonderful.

The poll was conducted world-wide via phone lines, computers and text messages, ala American Idol (itself named one of the "Seven Wonders of the Modern Television World" along with "Steve Urkel" Pamela Anderson's "personal floatation devices" and Donald Trump's "hair.").

You can draw your own conclusions about the scientific veracity of text messaging, but I feel much better knowing that such important designations as the "New Seven Wonders of the World" are being made by "Claymates" and "Fanjayas."

But I digress.

Rather than wonder if the Statue of Liberty is more deserving of inclusion than the Christ the Redeemer Statue, I think it's time to ponder the "Seven Wonders of Ketchikan's World."

Nota Bene, this list is only for physical wonders not philosophical ones like "I wonder why so many Ketchikan businesses don't post their hours" or "I wonder why people persist in trying to turn left across the terminally busy (see below) Tongass Avenue."

Nota Bene II, this list will also include proposed projects, that way it won't go out of date and have to be replaced by a "New Seven Wonders of Ketchikan's World!"

The Great Wall of Ketchikan - Also known as the Third Avenue Bypass, although it doesn't actually bypass Third Avenue. Currently one of the most expensive "miles" of roadway ever constructed in the United States.
(although that could quickly change - see Bridge below). It is not true that the "wall" can be seen from space, but rumor has it you can see it from Japan.

The Leaning Tower of Main Street - Currently proposed for the old Redmen lot, the tower may or may not be around 60 to 80 feet tall, it may or may not have an observation platform, and it may or may not ever get built. If it does, it will be like every other edifice in the downtown fill zone. It will lean.

The Tunnel - Yes, you can drive over, around and through it. Wouldn't it have just been easier to buy the houses at the top of the hill and blast the whole thing away? Yes, of course, but those houses belonged to bankers, attorneys, city council members and mayors. Besides when it comes to Ketchikan transportation projects, "easy" is a four letter word.

Tongass Avenue - It used to be the busiest two lane road in America until ADOT expanded it to "three and a half" lanes in spots. It still maintains its sense of wonder though. When some one asks for directions from the Federal Building to the West End, it is wonderful to say "Take Mill Street to Front Street to Water Street to Kennedy Street to Tongass! But don't you dare leave the main road.".- More...
Saturday - July 21, 2007

---

E-mail your news tips, news
releases & photos to:
editor@sitnews.us

SitNews
Stories in the News
©1999 - 2007
Ketchikan, Alaska

M.C. Kauffman, Webmaster/Editor
webmaster@sitnews.us

In Memory of SitNews's first editor,
Dick Kauffman
1932-2007

Locally owned & operated.
Online since 1999

Articles & photographs that appear in SitNews are protected by copyright and may not be reprinted or distributed without written permission from and payment of required fees to the proper sources.