Contact


Webmail Letters


News Tips


Search Sitnews


Copyright Info


Archives
Today's News


Alaska & Ketchikan


Top Stories


U.S. News


U.S. Politics


Stock Watch


Personal Finance


Science News


US Education News


Parenting News


Seniors News


Medical News


Health News


Fitness


Offbeat News


Online Auction News


Today In History


Product Recalls


Obituaries
Quick News Search


Alaska


Ketchikan


SE Alaska


Alaska News Links
Columns - Articles


Dave Kiffer


Arts & Entertainment


Parnassus Reviews


Jason Love


Fish Factor


Bob Ciminel


Chemical Eye On...


Rob Holston


More Columnists
Ketchikan


Our Troops
Historical Ketchikan


June Allen


Dave Kiffer


Louise B. Harrington
Recognition


Match of the Month


Asset Builders
Kid's Corner


Bob Morgan
Ketchikan Arts & Events


Ketchikan Museums


KTN Public Libraryt


Parks & Recreation


Chamber
Lifestyles


Home & Garden


Food & Drink


Arts & Culture


Book Reviews


Movie Reviews


Celebrity Gossip
On the Web


Cool Sites


Webmaster Tips


Virus Warnings
Sports


Ketchikan Links


Top Sports News
Public Records


FAA Accident Reports


NTSB Accident Reports


Court Calendar


Court Records Search


Wanted: Absconders


Sex Offender Reg.


Public Notices
Weather, Webcams


Today's Forecast


KTN Weather Data


AK Weather Map


Ketchikan Webcam


SE AK Webcams


Alaska Webcams


AK Earthquakes


Earthquakes
TV Guide


Ketchikan
Ketchikan Phone Book


Yellow Pages


White Pages
Employment


Employment
Government Links


Local Government


State & National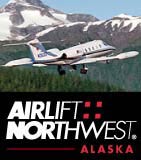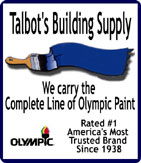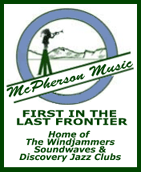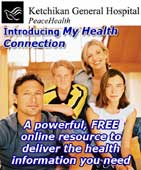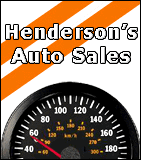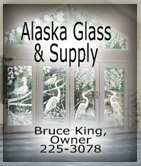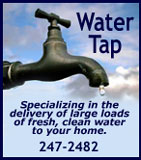 Please call early, don't wait until you run out of water.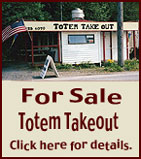 Saturday
July 21, 2007

'Fishing Break'
Folks line side-by-side to enjoy fishing from the Creek
Street bridge in downtown Ketchikan.
Front Page Photograph by Carl Thompson

Ketchikan: Grant Funding For Alaskan Ferry System Announced - A grant of $1,560,000 to the Alaska Department of Transportation and Public Facilities in Ketchikan was announced Friday by Rep. Don Young (R-AK).

According to the announcement, this grant will be used for the Alaska Marine Highway System Headquarter Building Acquisition. These funds are part of funding set aside in the Safe, Accountable, Flexible, Efficient Transportation Act - A Legacy for Users bill, signed into law in 2005, specifically as funding for ferry boat systems. - More...
Saturday - July 21, 2007

Ketchikan: M/V Taku Returned to Service Friday; Completes $6.6 million Capital Improvement Project - The M/V Taku will returned to service Friday after the completion of a $6.6 million federal capital improvement project to replace its main propulsion shafting system, overhaul its engine and make numerous life safety and amenities improvements.

The Taku departed Todd Shipyard in Seattle on July 17 after the seven-month overhaul and refurbishment project was complete. It went to Bellingham for resupply and departed for Ketchikan on July 18. It is scheduled to resume revenue service on Friday when it leaves Ketchikan for Prince Rupert.

"With this major overhaul, we think we are going to extend the useful life of the Taku and deliver to the riders a ship that is more dependable because of the improvements we've made," said Capt. John Falvey, General Manager of the Alaska Marine Highway System. AMHS vessels generally go through these federal capital improvement projects about every three years, Falvey said. - More...
Saturday - July 21, 2007

Alaska: Court Ordered Discharge Permits Could Affect Millions of Vessels - Just coming to the forefront in Alaska news this week is a federal court decision last September that the Clean Water Act applies to most vessels operating in U.S. waters. This decision has the potential to change the rules on discharges from millions of recreational boats, fishing vessels, freight and tank barges.

Discharges may include ballast water, bilge water, deck runoff and gray water.

The U.S. Environmental Protection Agency, EPA, is appealing the ruling of the U.S. District Court for the Northern District of California in the case brought by environmental groups. But meanwhile, the EPA is preparing to impose a vessel discharge permit program in case its appeal is rejected.

"While EPA's position is that an exemption from Clean Water Act permitting is proper, we also share concerns about the significant impacts of aquatic invasive species," said EPA Assistant Administrator for Water Benjamin Grumbles in June.

Ballast water taken onboard to balance ships and then discharged in U.S. waters can bring non-native species into U.S. aquatic ecosystems. If these invasive species become established, they can adversely impact the economy or the environment, or cause harm to human health. - More...
Saturday - July 21, 2007

Fish Factor: Seafood industry workforce stats, Grant give aways, and Permit surprise! By LAINE WELCH - What is the average age of Alaska commercial fishermen? 47.1 years, compared to 38.3 for other state industries.

What percentage of Alaska's statewide fish harvesters in 2005 were non residents? 38.6 percent, with total gross earnings of 60.4 percent. For processing workers, 67.3 percent were non residents, earning 66.2 percent of total wages.

Those are just a few of the insights on Alaska's seafood industry workforce now available from the state Dept. of Labor. Easy to read tables and pie charts provide information through 2005 on harvesting and processing jobs for every fishery in each region, even offshore. And for the first time, labor data for the seafood work force is compared with other Alaska industries.

"We were interested in how much commercial fishing money ran through a region in a given year and how it compared to other industries there. When communities are applying for certain grants, it's important to be able to document how many fishermen are working in their area," said Dept. economist Andy Wink.

Some of the data are startling, such as the number of non resident seafood processing workers at the Aleutians and Pribilof Islands at 92.2 percent, and 79.7 percent for the Bristol Bay Borough.

"At this point, we need them and they need us to get the jobs done. But there definitely is a lot of non resident involvement," Wink said.

Groundfish (pollock, cod, flounders, rockfish, etc.) comprised 37.6 percent of total fish landings in 2005, followed by salmon at 25.8 percent, halibut at 14.9 percent and crab at 12.7 percent. - More...
Saturday - July 21, 2007

Alaska: Alaska Losing $1.5 Billion Per Year On New Oil Tax Say Expert Documents - Friday three legislators shared with the public several documents demonstrating how Alaska is being short changed under the current oil tax structure. The net profits tax that was passed under the cloud of corruption is costing the state billions according to information from experts hired by the state during last year's oil tax debate. As the state considers a special session to fix Alaska's broken oil tax system, debate is centering on whether last year's law is fair to Alaskans. The attached expert documents and information in the state's possession indicate Alaskans are being shortchanged by roughly $1.2 to $2 billion each year.

The recent FBI investigations into corruption, already producing guilty pleas and one conviction relating to bribery and conspiracy, cast the current oil tax regime into serious doubt. Today legislators who've sponsored oil tax reform efforts in the Legislature are sharing documents with the public to inform a stronger public discussion. - More...
Saturday - July 21, 2007

Alaska: Suspected 'blood diamonds' seized in Alaska By LESLIE ANNE JONES - U.S. customs officials have seized more than $400,000 of smuggled diamonds in Anchorage over the last two months, and say they may be so-called "blood" or "conflict" diamonds -- stones mined in war zones and sold to finance insurgents and armed conflict in Africa.

Lance Robinson, Anchorage port director for U.S. Customs and Border Protection, said the diamond seizures are the first here he's aware of. He has worked for the local agency office since 2000.

The diamonds were found in six shipments at the Federal Express cargo hub at Stevens International Airport.

On May 16, customs officers inspected a document shipment from Hong Kong to New York City. When they opened the envelope they found two smuggled diamonds inside a newspaper. The uncut stones, which looked sort of like quartz, Robinson said, were valued at $29,000. - More...
Saturday - July 21, 2007

Education

Alaska: Sheldon Jackson College's authorization to operate in Alaska cancelled - The Alaska Commission on Postsecondary Education announced Tuesday that it is cancelling authorization of Sheldon Jackson College located in Sitka to operate a postsecondary education institution in Alaska.

The commission is the state's higher education consumer protection agency charged with authorizing the operation of postsecondary institutions in Alaska.

State law requires that a college's authorization to operate be canceled within 30 days of the institution ceasing to operate as a postsecondary institution. The cancellation is based on the recent decision by the Sheldon Jackson Board of Trustees to suspend operation for a year. - More...
Saturday - July 21, 2007

Alaska: Thompson named Interim Commissioner of EED - The State Board of Education & Early Development, meeting by audioconference July 17, 2007, has named Barbara Thompson as Interim Commissioner of the Alaska Department of Education & Early Development.

Thompson's appointment, which is subject to the approval of Governor Sarah Palin, will begin August 18, 2007, and will last for up to a year.

The resignation of current Commissioner Roger Sampson takes effect August 17, 2007. Sampson has been named President of the Education Commission of the States.- More...
Saturday - July 21, 2007

Alaska: July 30 State Board of Educ meeting now an audioconference - The July 30, 2007, meeting of the State Board of Education & Early Development will be an audioconference originating in the Commissioner's Office conference room at 801 West 10th Street in Juneau.

The meeting was formerly advertised as taking place in person in Juneau.

Additionally, the meeting will no longer contain an executive session to interview applicants for the position of Commissioner. - More...
Saturday - July 21, 2007

Recognition

Ketchikan: Asset Builder for the Month of July: Larry Eklund - Larry Eklund has been selected by the PATCHWorks board members and director as PATCHWorks' Asset Builder for the month of July in recognition of his total dedication to the youth of Ketchikan for the past eleven years.

Ketchikan has been fortunate to have Larry Eklund as a school district administrator for the past eleven years said the Executive Director of PATCHWorks Karen Eakes. He and his wife Celia are retiring and leaving our community - at least as far as their permanent home said Eakes.

Eklund was the principal of White Cliff School for five years and served as principal of Ketchikan High School for the past six years. Eakes said in these roles Eklund has been an outstanding advocate for kids and what is in their best educational and personal interests. - More...
Saturday - July 21, 2007




Viewpoints
Opinions/Letters
Basic Rules

Once Again, People of Alaska Targeted By Congressman Don Young - Saturday
Once Again, Anybody Who Sues and Loses in Alaska Pays By Rep. John Harris - Saturday
Clean Elections bill By Craig Dunkerley - Saturday
Alaska's Bridge to Nowhere and Roads to Nowhere By Don Hoff Jr. - Saturday
Political Name Calling Is No Call for Law and Order! By Mark Neckameyer - Saturday
Where is the Law and Order outrage? By Steve Williams - Wednesday
People's choices & rights By Robert Gustafson - Wednesday PM
Class of '67 By Chris Elliott - Wednesday PM
Blowing Smoke By Dave Kiffer - Wednesday PM
Indoor baseball facility By Allan Cline - Wednesday PM
Dog Stuff By Frances Natkong - Wednesday PM
Clean elections bill, initiative on the table By Senator Kim Elton - Wednesday PM
Bill Thomas, a humanitarian. By Jim and Anita Hall - Monday PM
Batting Smokers in Cages By Ken Lewis - Monday PM
The Majority does Rule By Samuel Bergeron - Monday PM
Smokers and the Anti-Smokers By Rick Krueger - Monday PM
Worthless Rhetorical Phrases By David Yates - Monday PM
4th of July By Michelle Fry - Monday PM
Attention pet owners By Chris Barry - Monday PM
RE: Second hand smoke By Jennifer Betterton - Monday PM
Smokers --common sense or common stupidity By Mike Sawyer - Monday PM
Smoking in restaurants By Randy M. Lake - Monday PM
Global warming??? Climate change??? By Thomas Laprade - Monday PM
The hazards of a smoking ban By Thomas Laprade - Monday PM
On Global Warming By Bob Harmon - Monday PM
More Letters/Viewpoints
Webmail your letter or
Email Your Letter To: editor@sitnews.us

Ketchikan

Ketchikan Police Report
AK Troopers Daily Dispatch
Today's Forecast
Satellite
Today's Weather Images
Marine Forecasts
Ketchikan Weather Data
Current AK Weather Map

CLASSIFIEDS

Publish ad
Please select the proper category before posting.




CLASSIFIEDS' CATEGORIES

Announcements and
Help Wanted
For Sale / Free Stuff
Garage Sales
Homes / Apts/ Property
Pets
Wanted
Lost & Found
Local Services
Publish your ad

More Front Page Archives

Columns - Commentary

Dave Kiffer: Wonders Will Never Cease- There has been much media hoopla lately over a new internet poll determining the New Seven Wonders of the World.

Seems that National Geographic and others feel that celebrating The Colossus of Rhodes and The Hanging Gardens of Babylon is really out of date, especially since those and most of the other Seven Wonders of the Ancient World have been gone since, well since the Ancient World.

So they polled the world and - drum roll please - we now have "The New Seven Wonders of the World":

The Christ the Redeemer Statue in Brazil

The Great Wall of China

The Coliseum of Rome

Petra Stone City in Jordan

Machu Picchu in Peru

Chichen Itza in Mexico

The Taj Mahal in India

They replace - in addition to the hanging gardens and the colossus:

The Great Pyramids of Giza

The Lighthouse of Alexandria, Egypt

The Statue of Zeus, Olympia Greece

The Mausoleum of Halicarnassus

The Temple of Artemus

I like how all the Ancient Wonders have "The" in the title. It makes them seem just that much more wonderful.

The poll was conducted world-wide via phone lines, computers and text messages, ala American Idol (itself named one of the "Seven Wonders of the Modern Television World" along with "Steve Urkel" Pamela Anderson's "personal floatation devices" and Donald Trump's "hair.").

You can draw your own conclusions about the scientific veracity of text messaging, but I feel much better knowing that such important designations as the "New Seven Wonders of the World" are being made by "Claymates" and "Fanjayas."

But I digress.

Rather than wonder if the Statue of Liberty is more deserving of inclusion than the Christ the Redeemer Statue, I think it's time to ponder the "Seven Wonders of Ketchikan's World."

Nota Bene, this list is only for physical wonders not philosophical ones like "I wonder why so many Ketchikan businesses don't post their hours" or "I wonder why people persist in trying to turn left across the terminally busy (see below) Tongass Avenue."

Nota Bene II, this list will also include proposed projects, that way it won't go out of date and have to be replaced by a "New Seven Wonders of Ketchikan's World!"

The Great Wall of Ketchikan - Also known as the Third Avenue Bypass, although it doesn't actually bypass Third Avenue. Currently one of the most expensive "miles" of roadway ever constructed in the United States.
(although that could quickly change - see Bridge below). It is not true that the "wall" can be seen from space, but rumor has it you can see it from Japan.

The Leaning Tower of Main Street - Currently proposed for the old Redmen lot, the tower may or may not be around 60 to 80 feet tall, it may or may not have an observation platform, and it may or may not ever get built. If it does, it will be like every other edifice in the downtown fill zone. It will lean.

The Tunnel - Yes, you can drive over, around and through it. Wouldn't it have just been easier to buy the houses at the top of the hill and blast the whole thing away? Yes, of course, but those houses belonged to bankers, attorneys, city council members and mayors. Besides when it comes to Ketchikan transportation projects, "easy" is a four letter word.

Tongass Avenue - It used to be the busiest two lane road in America until ADOT expanded it to "three and a half" lanes in spots. It still maintains its sense of wonder though. When some one asks for directions from the Federal Building to the West End, it is wonderful to say "Take Mill Street to Front Street to Water Street to Kennedy Street to Tongass! But don't you dare leave the main road.".- More...
Saturday - July 21, 2007

---

E-mail your news tips, news
releases & photos to:
editor@sitnews.us

SitNews
Stories in the News
©1999 - 2007
Ketchikan, Alaska

M.C. Kauffman, Webmaster/Editor
webmaster@sitnews.us

In Memory of SitNews's first editor,
Dick Kauffman
1932-2007

Locally owned & operated.
Online since 1999

Articles & photographs that appear in SitNews are protected by copyright and may not be reprinted or distributed without written permission from and payment of required fees to the proper sources.