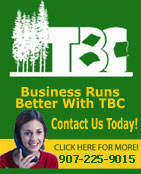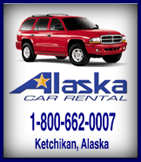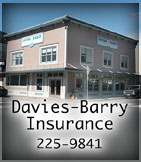 Contact


Webmail Letters


News Tips


Search Sitnews


Copyright Info


Archives
Today's News


Alaska & Ketchikan


Top Stories


U.S. News


U.S. Politics


Stock Watch


Personal Finance


Science News


US Education News


Parenting News


Seniors News


Medical News


Health News


Fitness


Offbeat News


Online Auction News


Today In History


Product Recalls


Obituaries
Quick News Search


Alaska


Ketchikan


SE Alaska


Alaska News Links
Columns - Articles


Dave Kiffer


Arts & Entertainment


Parnassus Reviews


Jason Love


Fish Factor


Bob Ciminel


Chemical Eye On...


Rob Holston


More Columnists
Ketchikan


Our Troops
Historical Ketchikan


June Allen


Dave Kiffer


Louise B. Harrington
Recognition


Match of the Month


Asset Builders
Kid's Corner


Bob Morgan
Ketchikan Arts & Events


Ketchikan Museums


KTN Public Libraryt


Parks & Recreation


Chamber
Lifestyles


Home & Garden


Food & Drink


Arts & Culture


Book Reviews


Movie Reviews


Celebrity Gossip
On the Web


Cool Sites


Webmaster Tips


Virus Warnings
Sports


Ketchikan Links


Top Sports News
Public Records


FAA Accident Reports


NTSB Accident Reports


Court Calendar


Court Records Search


Wanted: Absconders


Sex Offender Reg.


Public Notices
Weather, Webcams


Today's Forecast


KTN Weather Data


AK Weather Map


Ketchikan Webcam


SE AK Webcams


Alaska Webcams


AK Earthquakes


Earthquakes
TV Guide


Ketchikan
Ketchikan Phone Book


Yellow Pages


White Pages
Employment


Employment
Government Links


Local Government


State & National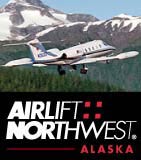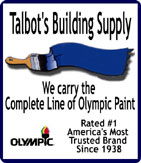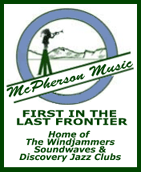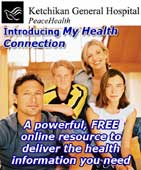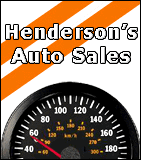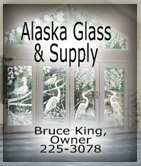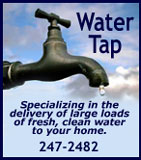 Please call early, don't wait until you run out of water.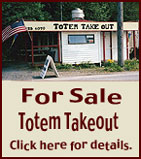 Thursday
August 02, 2007



Thor
Jamie Wyndsor, S E Alaska Wildlife Center, with Thor on an outting at Ward Lake.
Front Page Photo by Cindy Balzer




Ketchikan: Nader: Alaska's Congressional delegation in big trouble By DEANNA GARRISON, KRBD - Consumer advocate and former presidential candidate Ralph Nader chimed in on Alaska's growing political corruption scandal during a quick visit to Ketchikan Thursday. Nader is traveling through Southeast Alaska this week on a Holland America cruise sponsored by "The Nation" magazine. - Listen to this KRBD story... August 03, 2007
KRBD - www.krbd.org

Ketchikan: Intertie completion on track for 2009 By DEANNA GARRISON, KRBD - The Four Dam Pool is on track to complete the Swan Lake-Tyee Lake electrical intertie by the end of 2009. That's according to Four Dam Pool Chief Executive Officer Dave Carlson, who visited Ketchikan this week. - - Listen to this KRBD story... August 03, 2007
KRBD - www.krbd.org

Ketchikan: Taquan Flightseeing Resumes - A full schedule of flights to Misty Fjords National Monument and fly-outs to remote bear viewing locations resumed this week at Taquan Air, according to company president and CEO Brien Salazar.

Taquan Flightseeing Resumes
Photo by Carl Thompson

Salazar said it is normal operating procedure for the cruise lines to withdraw sales of an excursion, following a serious accident. He said the cruise lines conduct an internal investigation before any further dealings with the supplier.

Salazar said all but one of the cruise lines serving Ketchikan are again booking Taquan Air flightseeing trips, following the tragic accident last week. "We anticipate that all lines will be offering our shore excursions by Thursday," said Salazar.

On Thursday, July 26, Brien Salazar received an email from FAA principal operations inspector Mick Green stating "I would like to clarify that the FAA has not suspended, hindered or changed Taquan's operations in any way, and your company is authorized to resume operations as you see fit". Since the accident, the carrier has maintained its scheduled passenger, freight and mail flights to the 18 communities that it serves. Charter and contract flight operations, aircraft maintenance, freight forwarding and expediting, and fuel sales also have been unaffected, Salazar stated. - More...
Thursday - August 02, 2007

Ketchikan: Ward Cove Post Office to be dedicated in name of former Postmaster Alice Brusich - The Ward Cove Post Office will be dedicated to former Postmaster Alice Brusich who served as Postmaster at Ward Cove beginning when Alaska was still a territory in 1954 and retiring in 1985. She was appointed to the position by Bob Bartlett, who was Alaska's territorial delegate to the U.S. Congress at the time.

It requires Congressional approval to dedicate a Post Office in an individual's name. The dedication will take place during a ceremony at the Ward Cove Post Office at 1:30 p.m. on Saturday, Aug. 11. Dianne Horbochuk, Manager of the Postal Service's Alaska District, and U.S. Senator Lisa Murkowski will participate in the dedication event.

"I was surprised, but thrilled when I heard they wanted to dedicate the Ward Cove Post Office in my name," Brusich said. "It is quite an honor. The original post office I served in was in an old rundown building without a bathroom. It burned down and was replaced several times. I never served in the current building - I retired shortly before it opened."

Brusich was very active in the Postal Service and in the community. Her entire career was spent in Ward Cove although she was Acting Postmaster in Ketchikan in the early 1970s, but continued to serve as Postmaster in Ward Cove at the same time.

She helped found the Alaska Chapter of the National Association of Postmasters of the United States and served as President, Secretary-Treasurer and on the Executive Committee at various times. She was also Vice President of the national organization in the 1970s.

Brusich was a Postmaster Trainer for many years training new Postmasters throughout the state in how to set up their office.


Brusich served on the Maritime Commission and with the Business & Professional Women who named her "Woman of the Year" once. She was also on the Ketchikan Chamber of Commerce for many years. She served as Chairman of a committee established to dedicate the Ketchikan International Airport in 1973.

Though born in Indiana, Brusich came to Ketchikan with her husband in 1945. She has developed an interest in Alaskan history and the role of the Postal Service. One room of her home in Ward Cove is dedicated to memorabilia about Alaskan history and the Postal Service. "When I pass on I hope my home can become a museum," Brusich noted.

"When I was in the Postal Service I was always concerned about service," she explained. "In a small office you get very close to your customers. It was like my own little business. I wanted the people to come to me with their mailing needs." - More....
Thursday - August 02, 2007

Ketchikan: Ketchikan Coast Guard Auxiliary To Deliver President's Prestigious Volunteer Service Award - Ketchikan Coast Guard Auxiliary announced Thursday it has teamed with the White House to become a Certifying Organization for the President's Volunteer Service Award, a national program recognizing Americans who have demonstrated a sustained commitment to volunteer service. Established in 2003, the Award was created by President George W. Bush to give Presidential recognition to individuals, families and groups who meet requirements for volunteer service, measured by the number of service hours performed over 12-months.

Ketchikan Coast Guard Auxiliary is one of thousands of organizations that have joined forces to deliver the President's Volunteer Service Award and honor the volunteers who strengthen our Nation. As a Certifying Organization for the Award, Ketchikan Coast Guard Auxiliary is responsible for verifying service hours, nominating potential recipients and delivering the Award.

"We are extremely proud to recognize our most outstanding volunteers with the President's Volunteer Service Award," said Ed Fry the Flotilla's Commander. "Ketchikan Coast Guard Auxiliary volunteers are role models in our community, donating their time, energy and talent to bring us closer together as neighbors and a Nation. The Award is our way of thanking these volunteers and inspiring everyone in our community to make volunteering a central part of their lives."

"Even if you've never volunteered before, the President's Volunteer Service Award is within your reach," Fry said. "There are so many ways to contribute, and every volunteer hour makes a difference in improving the quality of life for others. We encourage everyone to get involved and to bring along your family, friends and neighbors. Together, we can strengthen America ­ one hour at a time." - More...
Thursday - August 02, 2007

Alaska: Sampling the Yukon on a 1,500-mile canoe journey By NED ROZELL - As a half-dozen canoeists paddle down the Yukon River on what they call a healing journey, they tow behind them a water-quality probe to check the health of Alaska's largest waterway.

Brian Hirsch takes water samples along the Yukon River.
Photo courtesy Jon Waterhouse.

Jon Waterhouse is a member of a six-person team that began boating from the village of Moosehide, near Dawson City in the Yukon, on June 22, 2007. The team will continue to the village of St. Marys in Alaska, about 1,500 miles down river. Waterhouse is assistant director of the Yukon River Inter-Tribal Watershed Council and is manning the stern of a canoe that pulls a torpedo-like water-quality probe through the silt-brown water of the Yukon. The instrument weighs about 15 pounds.

"It's like towing a boat anchor," Waterhouse said. "We go about a mile per hour slower than the other canoes. When they're coasting, we have to paddle."

Matt Hage, Agnes Stowe, Danielle Pratt, David Pelunis-Messier, and Kevin Solomon from Fort Yukon are in three other canoes. Bryan Maracle, Karin Williams, Brian Hirsch, and Diana Wilmar also have paddled stretches of the river with the group.

"The Yukon River Healing Journey" started in Canada and the boaters plan on reaching St. Marys by Aug. 9 to be there for the Yukon River Inter-Tribal Watershed Council Summit. The council includes members of 65 tribes and first nations who live along the Yukon River in Canada and Alaska.

The main reasons for the journey are to promote environmental awareness and to celebrate cultural ties as the boaters stop at every village along the way. Waterhouse and others also see the trip as an opportunity to supplement the group's water-quality monitoring program by profiling the length of the river as they paddle. The company YSI sponsored them with a top-of-the-line water-quality probe, which they tow like a fishing lure from the back of a canoe. The paddlers download data every night and reactivate the probe every morning.

"What they're doing has never been done before," said Paul Schuster, a hydrologist for the U.S. Geological Survey's National Research Program in Boulder, Colo. Schuster has been a consultant to the Yukon watershed council for the last three years. "No one has ever measured continuous basic water quality parameters for the whole length of the Yukon River." - More...
Thursday - August 02, 2007

Mother Robin
Front Page Photo by Les Ramsey

They're Back

The barn swallows that built a nest onboard the M/V Lituya last year have returned and built another nest.
The barn swallows have again successfully raised another clutch of chicks. As they did last year, the parents continue to fly out and greet the ship outside of Metlakatla in order to tend to their small family.
Front Page Photo by Denise P. Gray

Ketchikan: National Study Shows School Mentoring Improves Academic Success - A seminal study of the School-Based Mentoring (SBM) program of Big Brothers Big Sisters (BBBS), the largest youth mentoring organization in Alaska and the United States, shows that students with a "Big Brother" or "Big Sister" have better academic performance, attitudes, and behaviors over the course of a school year than students who did not have a Big Brother or Big Sister.

The study, released today, entitled "Making a Difference in Schools: The Big Brothers Big Sisters School-Based Mentoring Impact Study" was conducted by Public/Private Ventures (P/PV), a nationally recognized research firm. It is the first large-scale evaluation of schoolbased mentoring. More than 1,100 children in 70 schools were followed for 18 months as part of the study.

The study also found that by late fall of the third semester most of the positive impacts from the first year were not sustained, largely because many of the relationships did not continue into the second year. However, two positive impacts were found at this point: students with a "Big" were less likely to begin skipping school and had higher expectations that they would start and complete college.

Big Brothers Big Sisters' friendship-based SBM program, one of the largest in the country with 126,000 volunteers in schools, matches and supports students with volunteer Big Brothers or Big Sisters at their schools during or after the school day.

In Southeast Alaska, BBBS served 270 students in its School Program this past school year in Ketchikan, Juneau, Haines, Hoonah, Skagway, Sitka, and Yakutat. - More...
Thursday - August 02, 2007




Viewpoints
Opinions/Letters
Basic Rules

Buttinskies, tax dollars, bridges, and more... By Tyrell Rettke - Friday AM
Sorely Misguided By Jerry Cegelske - Friday AM
Buttinskis, Bridges, Smoking, and Tourist Traps By James (Bud) Burke - Thursday PM
Ban horse trolleys before cell phones By Chris Tucker - Thursday PM
Cell phone ban By Penny Eubanks - Thursday PM
Running for re-election By Dave Lieben - Thursday PM
Eyes roll when we hear, bridge blah, blah, blah By Edward Brown - Thursday PM
Ketchikan needs to expand By James A Llanos Jr - Thursday PM
Rights, somebody & somewhere to nowhere By Patti Brady - Thursday PM
Hot Seat By Rob Glenn - Thursday PM
More Letters/Viewpoints
Webmail your letter or
Email Your Letter To: editor@sitnews.us

Ketchikan

Ketchikan Police Report
AK Troopers Daily Dispatch
Today's Forecast
Satellite
Today's Weather Images
Marine Forecasts
Ketchikan Weather Data
Current AK Weather Map

CLASSIFIEDS

Publish ad
Please select the proper category before posting.




CLASSIFIEDS' CATEGORIES

Announcements and
Help Wanted
For Sale / Free Stuff
Garage Sales
Homes / Apts/ Property
Pets
Wanted
Lost & Found
Local Services
Publish your ad

More Front Page Archives

Arts & Entertainment

Ketchikan: The Arts This Week - This week in Ketchikan the Blueberry Arts Festival will take place from 10am-5pm at the State Office Building and surrounding area (415 Main St.) on Saturday, August 4. Fun is to be had by all with artist, food and game booths, the blueberry pie eating contest, slug race and weigh-in, trivia and spelling contest, Juried Art Show gallery exhibit, battle of the bands, great blueberry race, CHARR's beer festival, and much, much more!


Click on the graphic to download a schedule of events (pdf).

Annual Blueberry Dish Contest! Enter this annual culinary celebration of all edible things blueberry. The Arts Council will begin accepting dishes on Friday, August 3rd and the official deadline to submit blueberry dishes is by 2pm, August 3rd at the Mainstay Gallery. Call 225-2211 for more info.

The Blueberry Juried Art Show opening reception and Best Blueberry Dish Tasting: Join us on Friday, August 3 from 5-7pm for some amazing visual art works and tasty blueberry treats. The Juried Art Show features works from established and emerging artists from the Ketchikan area and beyond working in a variety of media: stained glass, oil, jewelry, textile, wood carving and more. The Juried Art Show is on display Monday-Friday, 10am-6pm through August 31. During the opening reception dishes from the Best Blueberry Dish contest will be available for tasting. This event is free and open to the public. Call 225-2211 for more info.

The 10th Annual Gigglefeet Dance Festival. Celebrate the joy and diversity of community dance, performing for two nights at 7:30pm on Friday, Aug. 3 and Sunday, Aug. 5 in the Kayhi Auditorium. Featuring a variety of styles and genres ­ ranging from traditional and classical forms to contemporary, belly-dancing to tap. Local and visiting choreographers will participate. Co-sponsored by the First City Players, Ketchikan Theatre Ballet, and the Arts Council, with the generous support of Royal Caribbean International and Celebrity Cruises. Tickets available now at Soho Coho, McPherson Music, Tongass Business Center, Madison Hardware, First City Players and the Arts Council ­ call 225-2211 for tickets and information.

Calling all Poets, Writers and Storytellers for the 17th Annual Richard Brautigan & Dick Whittaker Memorial Trout Fishing in America Poetry Slam and "Ode to A (insert subject matter here) Contest". The contest will take place on Blueberry Arts Festival Sunday, August 5th, at 2pm at the New York Café, at the New York Hotel, hosted by Alaskan Writer Laureate, John Straley. First, second, and third place prizes will be given for readings of original works pertaining, or not pertaining, to this year's theme. Call 225-2211 for more information.

Rootbeer Float Party to end the Summer Reading Club!!! Join the fun at the library this Friday, August 3rd at 4:30pm. Call 225-0370 for more information. - More...
Wednesday - August 01, 2007

---

E-mail your news tips, news
releases & photos to:
editor@sitnews.us

SitNews
Stories in the News
©1999 - 2007
Ketchikan, Alaska

M.C. Kauffman, Webmaster/Editor
webmaster@sitnews.us

In Memory of SitNews's first editor,
Dick Kauffman
1932-2007

Locally owned & operated.
Online since 1999

Articles & photographs that appear in SitNews are protected by copyright and may not be reprinted or distributed without written permission from and payment of required fees to the proper sources.