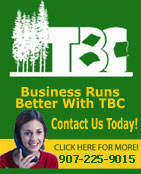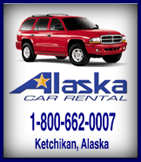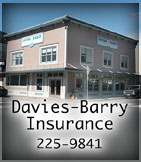 Contact


Webmail Letters


News Tips


Search Sitnews


Copyright Info


Archives
Today's News


Alaska & Ketchikan


Top Stories


U.S. News


U.S. Politics


Stock Watch


Personal Finance


Science News


US Education News


Parenting News


Seniors News


Medical News


Health News


Fitness


Offbeat News


Online Auction News


Today In History


Product Recalls


Obituaries
Quick News Search


Alaska


Ketchikan


SE Alaska


Alaska News Links
Columns - Articles


Dave Kiffer


Arts & Entertainment


Parnassus Reviews


Jason Love


Fish Factor


Bob Ciminel


Chemical Eye On...


Rob Holston


More Columnists
Ketchikan


Our Troops
Historical Ketchikan


June Allen


Dave Kiffer


Louise B. Harrington
Recognition


Match of the Month


Asset Builders
Kid's Corner


Bob Morgan
Ketchikan Arts & Events


Ketchikan Museums


KTN Public Libraryt


Parks & Recreation


Chamber
Lifestyles


Home & Garden


Food & Drink


Arts & Culture


Book Reviews


Movie Reviews


Celebrity Gossip
On the Web


Cool Sites


Webmaster Tips


Virus Warnings
Sports


Ketchikan Links


Top Sports News
Public Records


FAA Accident Reports


NTSB Accident Reports


Court Calendar


Court Records Search


Wanted: Absconders


Sex Offender Reg.


Public Notices
Weather, Webcams


Today's Forecast


KTN Weather Data


AK Weather Map


Ketchikan Webcam


SE AK Webcams


Alaska Webcams


AK Earthquakes


Earthquakes
TV Guide


Ketchikan
Ketchikan Phone Book


Yellow Pages


White Pages
Employment


Employment
Government Links


Local Government


State & National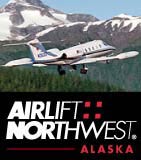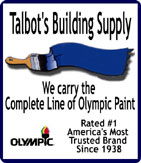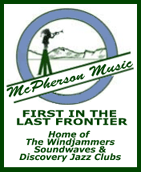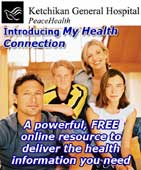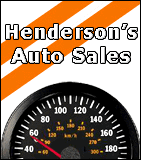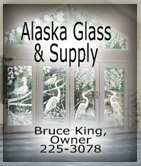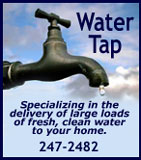 Please call early, don't wait until you run out of water.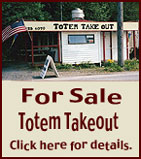 Wednesday
August 01, 2007

Wayward Homing Pigeon Hitchhikes With Fishing Fleet
Sher Schwartz with Ozzie and some of her other birds.
Front Page Photo by Bruce Schwartz

Ketchikan: Wayward Homing Pigeon Hitchhikes With Fishing Fleet By HEIDI EKSTRAND - In some cases the Thomas Wolfe quote is true - "you can't go home again." Especially if you can't FIND your way home again!

A homing pigeon released in the Smithers, B.C. area in late June flew northwest and ended up hitchhiking aboard three commercial fishing boats for a week near Prince of Wales Island in July instead of flying south to its home near Vancouver, B.C.

One of the boats eventually brought the bird to Ketchikan and it was delivered to Sher Schwartz, who has her own loft of homing pigeons. From the leg bands on the bird, Schwartz was able to track down its original owner near Toronto, Ontario, who had sold the bird two years ago to the current owner near Vancouver.

The tale of the "flippy flyer" started early in the week of July 9, when the bird landed on Bruce Wallace's seiner, the "Odyssey," fishing near Kendrick Bay on the southeast end of Prince of Wales Island, and made himself at home in the wheelhouse.

"I've had lots of birds land on the boat, that's not unusual," Wallace said. "But I've never had one walk into the wheelhouse and take over the place!"

The leg bands identified the bird as a "homer," and Wallace and his crew shuffled their way around the wheelhouse, depending on where the bird was perched. The bird flew off after a day or two and Wallace didn't think much more about it until he later heard another fisherman hailing on the VHF radio asking if anyone had lost a pet bird?

That was Jock McIlraith, skipper of the seiner "Mary Louise B," fishing at Scott Point, a few miles north of Kendrick Bay.

The pigeon spent three and a half days on McIlraith's open flying bridge, dining on a rice diet. At one point the bird flew off, then spotted a predatory eagle flying nearby and, like a boomerang, "he came right back to the boat!" McIlraith said with a laugh.

After three days, McIlraith assumed the bird would stick around, but it eventually flew off for good.

"I've never been a birder, but this might do it," he said. "I really got attached to that bird. I was sorry to see him go."

At the end of the week, on Friday July 13, the bird landed on the "Nestor," a longliner fishing for blackcod in the Caamano Point area, about 35 miles north of Kendrick.

Skipper Jim Widmyer and his son Jesse Widmyer also got attached to the bird during its weekend stay, with the bird tame enough to sit on Jesse's finger. They had tentative plans to keep the bird and take it home with them, but agreed to hand it over to Schwartz's care on Monday July 16 when they delivered their catch in Ketchikan. - More...
Wednesday - August 01, 2007

Alaska: The Oscar Dyson to survey endangered Pacific right whales - The NOAA research vessel Oscar Dyson departed from Dutch Harbor, Alaska Tuesday to survey endangered North Pacific right whales in the Bering Sea. Scientists from NOAA's Alaska Fisheries Science Center and from Russia, the Dominican Republic, Brazil and South Africa will track whales visually and acoustically to assess their abundance, distribution and use of habitat.

North Pacific right whale.
Photo Courtesy NOAA

"We collaborate internationally with whale researchers," said Dr. Phil Clapham of NOAA's Alaska Fisheries Science Center, who will be the scientific lead on the expedition. "We have worked with the international experts participating in this expedition for some time. Whales travel the oceans: science is best served when information, techniques and skills of whale research are shared internationally."

The first leg of the Bering Sea survey, on the Oscar Dyson, will last for two weeks, to be followed by a second two-week leg aboard a chartered fishing vessel. The Oscar Dyson is the first in a series of new NOAA vessels built to meet international standards as acoustically quiet ships. The quieting technology allows the Oscar Dyson to track marine mammals and fish with very little or no disturbance of the species being studied.

The survey is funded by the U.S. Mineral Management Service, and is part of a four-year project to assess seasonal distribution, relative abundance and movement patterns of right whales in and adjacent to the North Aleutian Basin area of proposed oil and gas lease sales, and to characterize right whale habitat, foraging behavior, health, and prey distribution. - More...
Wednesday - August 01, 2007

Alaska: Senior Benefits Program Takes Effect Today - In a special session June 26, 2007, Alaska legislators passed the Senior Benefits Program, which begins August 1st, with payments ranging from $125 to $250 a month, depending on a senior's income level. Because of the short turnaround time required for implementing the program, current beneficiaries will continue to receive $125 a month, followed by supplemental payments to those seniors eligible for higher benefit levels under the new program as soon as applications can be processed.

The Department of Health and Social Services expects about 10,700 seniors will likely qualify for the new program. About 6,700 low-income seniors were enrolled in SeniorCare when the program ended June 30, 2007. To ensure a seamless transition for seniors already enrolled in SeniorCare, the department is working diligently to make sure they apply for the new benefit. New applicants are also encouraged to apply. - More...
Wednesday - August 01, 2007

National: Access to Oil, Natural Gas Seen as Central to Global Stability By DAVID MCKEEBY - Reliable access to affordable oil and natural gas is a cornerstone of international security, but in today's energy market, disruptions in the supply chain can have thorny diplomatic and security consequences.

"We have a serious problem, America is addicted to oil, which is often imported from unstable parts of the world," President Bush said in a State of the Union address.

Energy independence, long touted by U.S. officials, is a goal that might be achievable through technology advances. But for the foreseeable future, security and energy experts agree, fossil fuels and the integrated global supply chain that delivers them to global markets will make "energy security" a critical transnational concern for the 21st century.

The world currently consumes approximately 86 million barrels of oil per day, and the U.S. Energy Information Administration (EIA) projects that by 2030 demand will grow by nearly 50 percent, to 118 million barrels per day. EIA expects that as much as 70 percent of this growth in demand will come from emerging economic and political powers, like China and India.

The United States produces 70 percent of the energy resources it uses and it remains the world's single largest consumer of petroleum products, using 20 million barrels per day, according to EIA.

As domestic oil production continues to decline, EIA estimates that the United States will be importing 27 million barrels per day by 2030, if circumstances remain the same.

"The scale and scope of this challenge threatens our long-term security," Energy Secretary Samuel Bodman said in a February speech. "And that threat only promises to grow more pressing over time as traditional sources of energy become more stretched and demand continues to grow."

For this reason, says Daniel Yergin, president of international energy consulting firm Cambridge Energy Research Associates, lawmakers must look beyond fossil fuels as a mere commodity.

True energy independence, Yergin argues, is best found in an energy security system that is rooted in market stability and international cooperation in responding to global supply disruptions.

For years, the international community has worked to avoid disruptions by seeking multiple supply sources, encouraging open markets and maintaining strategic reserves. These are necessary, but insufficient, steps to ensure future energy security for three reasons, Yergin argues.

First, exploration is expanding into more remote and potentially unstable regions of the world, he said. Even in leading energy production regions, like the Middle East and Latin America, future political turmoil could endanger global energy supplies. - More...
Wednesday - August 01, 2007




Viewpoints
Opinions/Letters
Basic Rules

Update in Progress

Buttinskies By Neil Gray - Monday PM
THE EAGLE CENTER NEEDS YOUR HELP! By Tammy Sivertsen - Monday PM
As expected, Gravina will be developed By Laine Chanteloup - Monday PM
Bridges to Somewhere By Terri Wenger - Monday PM
Tongass Narrows Bridge By Michael Moyer - Monday PM
Alaska: "The last Frontier"...!! By Carroll Mackie - Monday PM
Ketchikan Year Round Baseball By Neil Gray - Monday PM
What happened to basic manners? By Christy Smith - Monday PM
HOFF FOR PRESIDENT! By Patti Brady - Monday PM
Oh For Goodness' Sake! By Renee Tacker - Monday PM
Buttinskis and Bridges By Thomas Thrush - Monday PM
Rights, Sombody and Somewhere! By Jerilyn Lester - Monday PM
More Letters/Viewpoints
Webmail your letter or
Email Your Letter To: editor@sitnews.us

Ketchikan

Ketchikan Police Report
AK Troopers Daily Dispatch
Today's Forecast
Satellite
Today's Weather Images
Marine Forecasts
Ketchikan Weather Data
Current AK Weather Map

CLASSIFIEDS

Publish ad
Please select the proper category before posting.




CLASSIFIEDS' CATEGORIES

Announcements and
Help Wanted
For Sale / Free Stuff
Garage Sales
Homes / Apts/ Property
Pets
Wanted
Lost & Found
Local Services
Publish your ad

More Front Page Archives

Arts & Entertainment

Ketchikan: The Arts This Week - This week in Ketchikan the Blueberry Arts Festival will take place from 10am-5pm at the State Office Building and surrounding area (415 Main St.) on Saturday, August 4. Fun is to be had by all with artist, food and game booths, the blueberry pie eating contest, slug race and weigh-in, trivia and spelling contest, Juried Art Show gallery exhibit, battle of the bands, great blueberry race, CHARR's beer festival, and much, much more!


Click on the graphic to download a schedule of events (pdf).

Annual Blueberry Dish Contest! Enter this annual culinary celebration of all edible things blueberry. The Arts Council will begin accepting dishes on Friday, August 3rd and the official deadline to submit blueberry dishes is by 2pm, August 3rd at the Mainstay Gallery. Call 225-2211 for more info.

The Blueberry Juried Art Show opening reception and Best Blueberry Dish Tasting: Join us on Friday, August 3 from 5-7pm for some amazing visual art works and tasty blueberry treats. The Juried Art Show features works from established and emerging artists from the Ketchikan area and beyond working in a variety of media: stained glass, oil, jewelry, textile, wood carving and more. The Juried Art Show is on display Monday-Friday, 10am-6pm through August 31. During the opening reception dishes from the Best Blueberry Dish contest will be available for tasting. This event is free and open to the public. Call 225-2211 for more info.

The 10th Annual Gigglefeet Dance Festival. Celebrate the joy and diversity of community dance, performing for two nights at 7:30pm on Friday, Aug. 3 and Sunday, Aug. 5 in the Kayhi Auditorium. Featuring a variety of styles and genres ­ ranging from traditional and classical forms to contemporary, belly-dancing to tap. Local and visiting choreographers will participate. Co-sponsored by the First City Players, Ketchikan Theatre Ballet, and the Arts Council, with the generous support of Royal Caribbean International and Celebrity Cruises. Tickets available now at Soho Coho, McPherson Music, Tongass Business Center, Madison Hardware, First City Players and the Arts Council ­ call 225-2211 for tickets and information.

Calling all Poets, Writers and Storytellers for the 17th Annual Richard Brautigan & Dick Whittaker Memorial Trout Fishing in America Poetry Slam and "Ode to A (insert subject matter here) Contest". The contest will take place on Blueberry Arts Festival Sunday, August 5th, at 2pm at the New York Café, at the New York Hotel, hosted by Alaskan Writer Laureate, John Straley. First, second, and third place prizes will be given for readings of original works pertaining, or not pertaining, to this year's theme. Call 225-2211 for more information.

Rootbeer Float Party to end the Summer Reading Club!!! Join the fun at the library this Friday, August 3rd at 4:30pm. Call 225-0370 for more information. - More...
Wednesday - August 01, 2007

---

E-mail your news tips, news
releases & photos to:
editor@sitnews.us

SitNews
Stories in the News
©1999 - 2007
Ketchikan, Alaska

M.C. Kauffman, Webmaster/Editor
webmaster@sitnews.us

In Memory of SitNews's first editor,
Dick Kauffman
1932-2007

Locally owned & operated.
Online since 1999

Articles & photographs that appear in SitNews are protected by copyright and may not be reprinted or distributed without written permission from and payment of required fees to the proper sources.