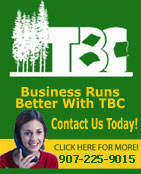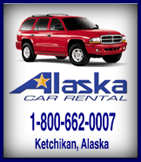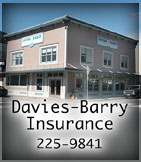 Contact


Webmail Letters


News Tips


Search Sitnews


Copyright Info


Archives
Today's News


Alaska & Ketchikan


Top Stories


U.S. News


U.S. Politics


Stock Watch


Personal Finance


Science News


US Education News


Parenting News


Seniors News


Medical News


Health News


Fitness


Offbeat News


Online Auction News


Today In History


Product Recalls


Obituaries
Quick News Search


Alaska


Ketchikan


SE Alaska


Alaska News Links
Columns - Articles


Dave Kiffer


Arts & Entertainment


Parnassus Reviews


Jason Love


Fish Factor


Bob Ciminel


Chemical Eye On...


Rob Holston


More Columnists
Ketchikan


Our Troops
Historical Ketchikan


June Allen


Dave Kiffer


Louise B. Harrington
Recognition


Match of the Month


Asset Builders
Kid's Corner


Bob Morgan
Ketchikan Arts & Events


Ketchikan Museums


KTN Public Libraryt


Parks & Recreation


Chamber
Lifestyles


Home & Garden


Food & Drink


Arts & Culture


Book Reviews


Movie Reviews


Celebrity Gossip
On the Web


Cool Sites


Webmaster Tips


Virus Warnings
Sports


Ketchikan Links


Top Sports News
Public Records


FAA Accident Reports


NTSB Accident Reports


Court Calendar


Court Records Search


Wanted: Absconders


Sex Offender Reg.


Public Notices
Weather, Webcams


Today's Forecast


KTN Weather Data


AK Weather Map


Ketchikan Webcam


SE AK Webcams


Alaska Webcams


AK Earthquakes


Earthquakes
TV Guide


Ketchikan
Ketchikan Phone Book


Yellow Pages


White Pages
Employment


Employment
Government Links


Local Government


State & National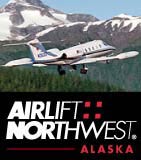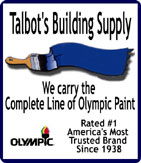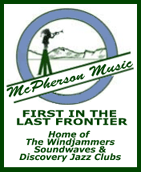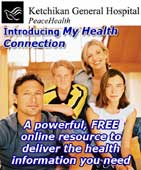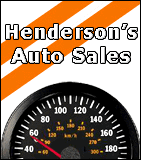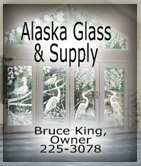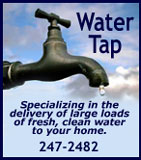 Please call early, don't wait until you run out of water.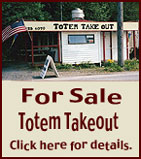 Monday - Tuesday
July 30 - 31, 2007

Clouds from Vallenar View
Front page Photo by Elizabeth E. Harrison

Alaska: State and Regional Population Projections for 2007 through 2030 Released; All economic regions except Southeast are projected to grow - Alaska's population is projected to most likely increase by 25 percent, nearly 170,000 people, from 2006 to 2030, based on new population projections released by the Alaska Department of Labor and Workforce Development.

The statewide population is projected to increase through 2030. As the state's population ages, annual growth is expected to slow. Rather than forecasting economic conditions, the projections are based on the current population, and historical trends in birth, death and migration levels. While the most likely projection is approximately 840,000 Alaska residents by 2030, based on variations in births and migration that Alaska has experienced over recent years, the total population may be as high as 950,000, or as low as 730,000. - More...
Monday - July 30, 2007

Fish Factor: Recruiting young Alaskans for Careers in Fisheries and Marine Science By LAINE WELCH - A movement is afoot among Alaska educators and agencies to connect more young people from rural regions with careers in fisheries science and management.

Every Alaska coastal community is dependent on its fisheries. But care and oversight of the resource has been entrusted to biologists and decision makers from outside the region, or the state.

"The question for years has been why young people from Kodiak or Bethel or Kaliganek or Pelican aren't becoming these fishery scientists?" said Paula Cullenberg, director of the AK Sea Grant Marine Advisory Program.

Over the past year MAP convened groups from the university, fish/game/forest agencies, tribal councils and seafood companies to identify roadblocks to attracting these 'recruits' and coordinate plans to overcome them.

"It's been a great alignment and everyone is so engaged," Cullenberg said. "All the players are working together to make sure Alaska young people can purse careers in fisheries."

The School of Fisheries and Ocean Science at the University of Alaska/Fairbanks was armed in January with $5 million and a mandate from the Rasmuson Foundation to "create a top notch fisheries degree program for undergraduates." (Not just for science - it includes management, policy, business, etc.) SFOS is developing the curricula and making plans for recruiting faculty and students. The new program should be underway in about a year.

Meanwhile, the AK Department of Fish and Game, facing a near staff crisis due to retirements, this year added a full time position dedicated to recruiting young Alaskans. - More...
Monday - July 30, 2007

Ketchikan: Youth to Work Program Completes First Construction Project at Paintball Field - Eight trainees, ages 14 to 17, received their Certificates of Completion from the first construction project completed under the Youth to Work job readiness training program on Friday July 27th , This program was launched in January 2007 under a partnership between Ketchikan Youth Initiatives (KYI) and the Alaska State Job Center with support from Boys and Girls Club, AmeriCorps*VISTA and others.

Brought together under the tutelage of Charles Edwardson of Edwardson Enterprises, the two week construction project at the Ketchikan Hot Shots Paintball field tackled the renovation of an office trailer donated to the Hot Shots this Spring by C. E. Bradley.

Trainee salaries were funded by grants from Sons of Transition (Metlakatla Indian Community), Ketchikan Youth Initiatives, Ketchikan Indian Community and the State of Alaska Department of Labor. The Rasmuson Foundation and a High Growth Industry grant from Department of Labor completed the cash funding supplemented by in-kind donations from local organizations including Southeast Alaska Independent Living (SAIL), Tyler Rentals and Ward Cove Construction. - More...
Monday - July 30, 2007

Alaska: Grounded Fishing Vessel Under Tow - The fishing vessel (F/V) Nordic Viking, which grounded last Saturday between Valdez and Cordova, has departed Port Gravina enroute to Seward. The tug Redoubt from Homer arrived on Friday to tow the vessel after final plans were approved by the owner, the Coast Guard Marine Safety Unit Valdez, and the Alaska Department of Environmental Conservation.

Response crews safely transferred 12,113 gallons of diesel fuel off of the vessel, and it is transiting with temporary repairs and a minimal quantity of diesel and oils onboard. The vessel should arrive in Seward late Saturday night, where it is tentatively planning to conduct repairs. - More...
Monday - July 30, 2007

Alaska: Murkowski returns disputed Kenai land By ERIKA BOLSTAD and RICHARD MAUER - U.S. Sen. Lisa Murkowski said that she and her husband have decided to sell back their Kenai riverfront property to Anchorage real estate developer Bob Penney.

The Alaska Republican announced the sell-back a day after a Washington watchdog group filed an ethics complaint against her, alleging that Penney sold the property at well below market value. The transaction amounted to an illegal gift worth between $70,000 and $170,000, depending on how the property was valued, according to the complaint by the National Legal and Policy Center.

Murkowski, who has said repeatedly that the deal was aboveboard, told reporters in her Washington office on Thursday that Penney agreed to buy back the property for the $179,400 purchase price she and husband, Verne Martell, paid last December.

"While Verne and I intended to make this our family home and we paid a fair price for this land, no property is worth compromising the trust of the Alaska people," Murkowski said in a written statement. "I cannot allow this to become a distraction from the major challenges faced in representing Alaska."

Murkowski said it was a heart-wrenching decision because she, her husband and their two sons -- all avid fishermen -- have long sought a place on the Kenai River. - More...
Monday - July 30, 2007

Washington Calling: New explosives ... K-9 hero ... Flip-flop rule ... More By LISA HOFFMAN - There's a new acronym of death in Iraq -- "HME."

The U.S. military says Sunni insurgents are now turning to "homemade explosives," or HMEs, at least partly because the supply of conventional bomb materiel is getting scarce.

Unlike improvised explosive devices (IEDs) and explosively formed projectiles (EFPs), the new bombs use ordinary ingredients, and are much easier and less costly to construct than those built around munitions.

HMEs can be cobbled together using fertilizer, acetone, nitric acid, fuel oil or similar ingredients. While such bombs carry less deadly punch in small amounts than the more sophisticated explosives, HMEs can be spectacularly horrific when used in large quantities in truck bombs, for instance -- which the United States witnessed in the 1995 Oklahoma City bombing.

X...X...X

For the first time since the Vietnam War, a U.S. soldier and his war dog have died in combat. Army Cpl. Kory Wiens, 20, and his Labrador-retriever partner, Cooper, were killed this month by a roadside bomb while on patrol in Muhammad Sath, Iraq. They were a search team that hunted enemy caches of firearms, ammunition and explosives. The pair was buried together in Wiens' hometown of Dallas, Ore.

Capitol Hill advocates of the creation of the first military medal exclusively for K-9 troops hope this loss will help their cause. - More...
Monday - July 30, 2007

National: More money sought to fight 'meth mouth' By LES BLUMENTHAL - It's called "meth mouth" -- a mouth filled with blackened, stained, rotted, crumbling teeth frequently seen in methamphetamine addicts.

And as users of the drug fill county jails and state prisons, corrections officials say the cost of treating them is skyrocketing.

A bipartisan group of lawmakers has introduced legislation to help ease the strain on prison dental budgets by providing federal grants and to launch an education program designed to warn young people about the dangers of meth by focusing on the severe dental problems the drug can cause.

"It's been one of the worst headaches and nightmares over the past 10 years," said Dr. Pat Murphy, a dentist at the Washington state reformatory in Monroe who by his own estimate has treated more than 2,000 cases of meth mouth. "Our resources are tremendously strapped."

Of the $12 million a year the Washington state Department of Corrections spends on dental care for inmates, more than 40 percent goes toward patients with meth mouth.

In Minnesota, meth mouth has resulted in roughly a doubling of the cost of inmate dental care, Dr. Robert Brandjord, a former president of the American Dental Association, said of his home state.

"Meth is a chemical cocktail that literally rots your teeth away," said Rep. Rick Larsen, D-Wash., co-chairman of the House "Meth Caucus."

Meth use can cause a string of dental conditions that can force addicts in their late teens and early 20s to need dentures. - More...
Monday - July 30, 2007

National: Bottled water criticized for all its empties By DEB KOLLARS - From city halls to rugby fields, a backlash is brewing against bottled water, one of the most popular and innocent-looking consumer products in the grocery store.

As sales of bottled water have soared in recent years, so have concerns about the huge trail of empty plastic bottles left behind, the majority of which never get recycled.

Efforts to change that pattern are bubbling up coast to coast.

On June 25, the U.S. Conference of Mayors issued a resolution calling for a study on the impact of bottled water on municipal waste streams. On July 1, San Francisco Mayor Gavin Newsom, citing environmental and financial concerns, banned city departments from buying any kind of bottled water.

The city of New York has launched a campaign urging thirsty residents to forgo bottled water and turn on their taps instead. Some of the nation's glossiest restaurants have stopped serving bottled water out of concern for the environment. - More...
Monday - July 30, 2007




Viewpoints
Opinions/Letters
Basic Rules

Buttinskies By Neil Gray - Monday PM
THE EAGLE CENTER NEEDS YOUR HELP! By Tammy Sivertsen - Monday PM
As expected, Gravina will be developed By Laine Chanteloup - Monday PM
Bridges to Somewhere By Terri Wenger - Monday PM
Tongass Narrows Bridge By Michael Moyer - Monday PM
Alaska: "The last Frontier"...!! By Carroll Mackie - Monday PM
Ketchikan Year Round Baseball By Neil Gray - Monday PM
What happened to basic manners? By Christy Smith - Monday PM
HOFF FOR PRESIDENT! By Patti Brady - Monday PM
Oh For Goodness' Sake! By Renee Tacker - Monday PM
Buttinskis and Bridges By Thomas Thrush - Monday PM
Rights, Sombody and Somewhere! By Jerilyn Lester - Monday PM
More Letters/Viewpoints
Webmail your letter or
Email Your Letter To: editor@sitnews.us

Ketchikan

Ketchikan Police Report
AK Troopers Daily Dispatch
Today's Forecast
Satellite
Today's Weather Images
Marine Forecasts
Ketchikan Weather Data
Current AK Weather Map

CLASSIFIEDS

Publish ad
Please select the proper category before posting.




CLASSIFIEDS' CATEGORIES

Announcements and
Help Wanted
For Sale / Free Stuff
Garage Sales
Homes / Apts/ Property
Pets
Wanted
Lost & Found
Local Services
Publish your ad

More Front Page Archives

Columns - Commentary

Jason Love: Spitting - Warning: Today's column may cause nausea or vomiting, and not just because of the writing.

Ladies: Men spit. It's a fact of life like puberty or celebrity drug addiction. It will not be solved by handkerchiefs, and Prohibition would only lead to underground spiteasies.

So you, the dignified woman, say, "Okay, fine, but can't you just wait for a restroom?"

I believe that I speak for all men when I say -- haaawk -- "No." Tooey.

I support this premise by revisiting early history, when Neanderthals roamed the earth with brains no bigger than those of our current world leaders. Without the aid of fences, Early Man defined his turf with loogies (those weren't all stalagmites).

What I'm saying is that spit is in our genes. And on our jeans. And in our hair.

It's a little-known fact that Isaac Newton discovered gravity not beneath an apple tree, as the squares would have you believe, but from the local bell tower, where he and his buddies were spitting for distance. Fascinating how they all fall at the same rate...

E=mc2? Same thing. Spit contest. - More...
Tuesday AM - July 31, 2007

Preston MacDougall: Chemical Eye on a King Street Diamond - "Shine on you crazy diamond" was recorded in the'70s by the psychedelic rock band Pink Floyd as a tribute to Syd Barrett, their estranged founder, who was suffering from mental illness. The song became less metaphoric for others when General Electric's organic-based diamond synthesis technology was adapted for use in crematoria.

A Chicago company, LifeGem, claims to be able produce multiple high-quality diamonds - up to a full karat in size - from the carbon contained in the bodies of people or pets. Color is a final resting option as well, since impurities, such as boron and nitrogen, give color to diamonds, including the famous Hope diamond.

Note that if you are thinking of including this chemical transformation in your "last will and testament", prior cremation greatly reduces the sparkling yield since most of your carbon atoms will go up the smokestack as CO2 molecules. - More...
Tuesday AM - July 31, 2007

Dale McFeatters: The hard work of spending money - Congress will soon knock off for its August recess and the evidence to date is that the Democrats aren't much better than the Republicans at getting their required work done.

Congress' basic annual chore is to pass a budget blueprint and then enact the 12 spending bills that fund the federal government for the next fiscal year, which starts Oct. 1. Unlike the GOP, the Democrats did OK on the first part, but as for the second, it has passed only one spending bill.

This past week the Senate approved a $40.6 billion homeland-security bill that includes many of the border-security measures that were part of the now-defunct immigration-reform bill.

The homeland-security measure is $3 billion more than President Bush asked for and the Senate Democrats intended, but border security is a hot political issue and the bill also contains politically popular grants to local police, fire and rescue agencies. - More...
Tuesday AM - July 31, 2007

---

E-mail your news tips, news
releases & photos to:
editor@sitnews.us

SitNews
Stories in the News
©1999 - 2007
Ketchikan, Alaska

M.C. Kauffman, Webmaster/Editor
webmaster@sitnews.us

In Memory of SitNews's first editor,
Dick Kauffman
1932-2007

Locally owned & operated.
Online since 1999

Articles & photographs that appear in SitNews are protected by copyright and may not be reprinted or distributed without written permission from and payment of required fees to the proper sources.