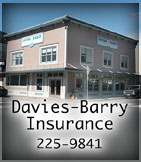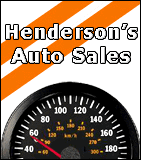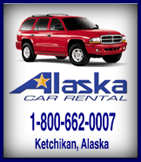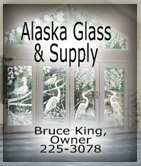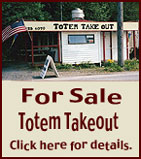 Contact


Webmail Letters


News Tips


Search Sitnews


Copyright Info


Archives
Today's News


Alaska


Ketchikan


Top Stories


U.S. News


U.S. Politics


Stock Watch


Personal Finance


Science News


US Education News


Parenting News


Seniors News


Medical News


Health News


Fitness


Offbeat News


Online Auction News


Today In History


Product Recalls


Obituaries
Quick News Search


Alaska


Ketchikan


SE Alaska


Alaska News Links
Columns - Articles


Dave Kiffer


Arts & Entertainment


Parnassus Reviews


Jason Love


Fish Factor


Bob Ciminel


Chemical Eye On...


Rob Holston


More Columnists
Ketchikan


Our Troops
Historical Ketchikan


June Allen


Dave Kiffer


Louise B. Harrington
Recognition


Match of the Month


Asset Builders
Kid's Corner


Bob Morgan
Ketchikan Arts & Events


Ketchikan Museums


KTN Public Libraryt


Parks & Recreation


Chamber
Lifestyles


Home & Garden


Food & Drink


Arts & Culture


Book Reviews


Movie Reviews


Celebrity Gossip
On the Web


Cool Sites


Webmaster Tips


Virus Warnings
Sports


Ketchikan Links


Top Sports News
Public Records


FAA Accident Reports


NTSB Accident Reports


Court Calendar


Court Records Search


Wanted: Absconders


Sex Offender Reg.


Public Notices
Weather, Webcams


Today's Forecast


KTN Weather Data


AK Weather Map


Ketchikan Webcam


SE AK Webcams


Alaska Webcams


AK Earthquakes


Earthquakes
TV Guide


Ketchikan
Ketchikan Phone Book


Yellow Pages


White Pages
Employment


Employment
Government Links


Local Government


State & National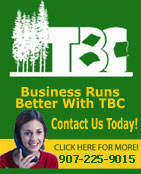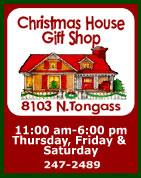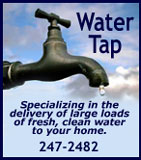 Friday
August 31, 2007



Ward Lake: Sitka Black-tailed Deer
Front Page Photo by Jim Lewis - Contact jlewis[at]kpunet.net

Alaska: Settlement Reached With Maker of Implantable Defibrillators - Alaska Attorney General Talis Colberg announced Thursday that he and 35 other state attorneys general reached a settlement with Guidant Corporation regarding the sale of a type of Implantable Cardioverter Defibrillator (ICD). ICDs are medical devices that doctors surgically implant in a patient's chest to monitor for abnormal heart rhythms. If the heart stops, the ICD delivers a small jolt of electricity to start the heart functioning again. The ICD at issue in the settlement is the Ventak Prizm 2 DR Model 1861 (Prizm). Guidant, a subsidiary of the Boston Scientific Corporation, is the third largest seller of ICDs in the country.

Guidant has agreed to implement ICD safety programs, publicly report safety information about the devices, and pay $16,750,000.00 to the states involved in the settlement.

The attorneys general began investigating Guidant when they learned the company made modifications to the Prizm to correct a wiring problem, but Guidant continued to sell unmodified Prizms. The wiring problem identified by Guidant could cause the ICD to short circuit which could prevent the unit from delivering a life-saving jump-start to a patient's heart when needed. Guidant did not inform physicians or the public until May 2005 that it had continued to sell unmodified Prizms in 2002 and 2003. - More...
Friday - August 31, 2007

Southeast Alaska: IFA Extends Northern Service - The Inter-Island Ferry Authority announced today that 2007 seasonal service between Coffman Cove, Wrangell and Petersburg will be extended beyond the current schedule, which is effective through September 17. Additional round-trip sailings of the passenger/vehicle ferry M/V Stikine are slated for each Friday, Saturday and Sunday from September 21 through November 25, 2007.

IFA general manager Bruce Jones said that extension of scheduled northern route service is being made possible through a $500,000 administrative and operational grant from the State of Alaska. Meeting today, the IFA board made the decision to provide additional service after reviewing performance in the second season providing ferry service between Prince of Wales Island, Wrangell and Petersburg. The M/V Stikine berths at the South Mitkof terminal, which is 25 miles by road south of Petersburg. - More...
Friday - August 31, 2007

Southeast Alaska: TRAINING CD FOR CRUISE SHIPS CALLING IN SOUTHEAST ALASKA PRODUCED -Cruise ships operating in Southeast Alaska now have access to an interactive training CD-ROM detailing Coast Guard regulations and procedures in the region. The release of the CD marks the first time that a comprehensive resource of this kind has been made available in a repeatable and professional format that cruise ship officers may access at their own pace.

Created through collaboration between United States Coast Guard Sector Juneau and Holland America Line, the course is designed to educate cruise ship personnel about regulations enforced by the Coast Guard.

"We are grateful to Holland America Line for their commitment and help on this project," said Captain Mark Guillory, Commander of Coast Guard Sector Juneau. "We partner with industry to both protect the public and the environment and also to promote efficient commerce to support the economy of Southeast Alaska. Our hope is that officers and crew members actively involved in these regulatory activities will find this training tool helpful." - More...
Friday - August 31, 2007

Southeast Alaska: Physical therapy services to be offered on POW - The SouthEast Alaska Regional Health Consortium (SEARHC) now offers physical therapy services at the SEARHC Alicia Roberts Medical Center in Klawock. The Alicia Roberts Medical Center (ARMC) has hired longtime Alaska Native Medical Center physical therapist Dan Weaver to run the new program for Prince of Wales Island.

Dan Weaver will be the physical therapist at the SEARHC Alicia Roberts Medical Center in Klawock.
Photo courtesy SEARHC

"We are thrilled to now offer physical therapy services at the Alicia Roberts Medical Center," said Cindy Gamble, ARMC Clinic Administrator. "Physical therapy (PT) is an important part of comprehensive medical care and pain management. It has been a hardship for patients to have to travel for physical therapy services, to have to wait for itinerant PT services or just go without PT services. Having a full-time physical therapist available at ARMC will greatly enhance the scope of service and care that we offer our patients."

Weaver holds a bachelor's degree in nursing and a master's degree in physical therapy. He also is a Certified Pedorthist (a person who specializes in using footwear - including shoes, orthotics and other footwear modifications - to solve problems in the feet or lower limbs). Weaver spent 12 years at the Alaska Native Medical Center before coming to SEARHC, and he holds the rank of Commander in the U.S. Public Health Services Commissioned Corps.- More...
Friday - August 31, 2007

Ketchikan: Ketchikan student receives scholarship from Alaska CHARR - Robbin "Tyler" Wolfe of Ketchikan was selected from dozens of applicants across Alaska for scholarship support from the Alaska Cabaret, Hotel, Restaurant and Retailers Association (Alaska CHARR).

Wolfe was selected to receive scholarship support for his education through the association's annual scholarship awards program, which disbursed $20,000 to 17 students statewide for the fall 2007 academic term. Scholarships are awarded to students who are pursuing careers in the hospitality industry; funds are raised through the annual Charles H. Selman Golf Tournament in Anchorage and private donations.

Wolfe is a 2007 graduate of Ketchikan High School and plans to attend the University of Alaska Anchorage in the fall. He received a $500 award in the statewide scholarship program. He is pursuing an associate's degree in culinary arts, and hopes to eventually receive a master's degree in hospitality and restaurant management. His interest in the food service industry stems from four years' experience in the culinary arts program at Ketchikan High School. His ultimate career goal is to return to Ketchikan to own or manage a hotel or restaurant. - More...
Friday - August 31, 2007

Science - Technology: Space Solar Energy Has Future, U.S. Researchers Say By ANDRZEJ ZWANIECKI - Beam solar energy directly from space, and disaster relief expeditions could power all their equipment with no more than a few portable antennas and converters. Campers could use such energy to cook dinners using nothing more than a cell phone-like device.

Giant arrays could harvest solar energy in space for a variety of uses on Earth and in space. (NASA)

But the primary beneficiaries of such a technological feat would be the many communities that would be able to tap into space solar energy fed into power grids. Terrestrial solar power stations already exist throughout the world. But sunlight is eight times less intense on the earth's surface than in its geostationary orbit. So why not collect it in space and beam its energy to Earth via microwave power beam, which can penetrate the atmosphere more efficiently, ask U.S. researchers.

They have proposed putting in orbit mega-satellites -- giant, possibly inflatable structures of photovoltaic arrays and antennas -- that would do just that. At receiving stations on Earth, the beam could be converted into electricity (or synthetic fuels), which, in contrast to power from terrestrial solar power stations, would flow continuously to the grid independent of the season, weather or location.

The idea has been studied by the Energy Department and the National Aeronautics and Space Administration (NASA). In the mid-1990s, a NASA study headed by John Mankins produced a road map for related research and development that was endorsed by the National Research Council. It envisioned several dozen solar power satellites in geostationary orbit by the year 2050, sending between two gigawatts and five gigawatts of power to multiple locations on Earth. However, the program "has fallen through the cracks because no organization is responsible for both space programs and energy security," Mankins says.

In recent decades, the technologies essential to the concept have made "tremendous" progress, he told USINFO. For example, efficiency of solar power generation and wireless power transmission has more than quadrupled, allowing for significant reductions in the size, mass and potential costs of the solar power systems. - More...
Friday




Public Meetings

September 04, 2007 - 5:30 pm - The Ketchikan Borough Assembly will hold a regular meeting in the City Council Chambers
Agenda and Information Packets

Viewpoints
Opinions/Letters
Basic Rules

Jewelry Store Initiative Is Dead Wrong By Zig Ziegler - Friday PM
Seniors live under intimidation By Joan Hurilman - Friday PM
Scooter Gang By Ken Lewis - Friday PM
Sportsmen's Caucus by Rep. John Harris - Friday PM
Backyard bears HAVE GOT TO GO By Gabreal A. Easterly - Friday PM
On the subject of bears... By Vanessa Nowland - Friday PM
Stand Up And Be Counted! By Ardath (Ardy) Piston - Friday PM
Limiting free enterprise is not new to Ketchikan! By Rick Watson - Friday PM
Initiatives vs. Incentives By Laura Lowell - Friday PM
Being fair By Chris Elliott - Friday PM
Market will find a balance By John Stewart - Friday PM
Aviation By Lindy Henrick - Friday PM
Progressive or Wild West. The Jewelry Store Showdown. Ketchikan Style. By Elroy C. Edenshaw - Friday PM
Keep comments in context By Charles Edwardson - Friday PM
Limiting Initiatives By Michael Moyer - Friday PM
Recycling tax By Amber Williams-Baldwin - Friday PM
To discourage something, tax it By Jay Jones - Friday PM
Rebuttal to "A Bright Future" By Rob Skinner - Wednesday PM
Scooter parking violations By Stephanie Sherva - Wednesday PM
Jewelry store initiative By Suzan Thompson - Wednesday PM
Gravina Clean Up By Jerry Cegelske - Wednesday PM
Small plane crashes By Margie Wingren Hildre - Wednesday PM
Tough Sell By Chris Elliott - Wednesday PM
Jewelry Stores and Racism By David Hull - Wednesday PM
Week 2 of "Bear Patrol" By Lynette R. Young - Wednesday PM
White Cliff School By Signe Markuson - Wednesday PM
Let the market decide By Charles Edwardson - Wednesday PM
Democracy or Oligarchy, You Decide. By Samuel Bergeron- Monday PM
Racism? How silly. By Peter Bolling - Monday PM
Jewelry store vote By Chris Herby - Monday PM
Ketchikan Aviation By Aftan Zink - Monday PM
Your Vote Does Count By Derek Flom - Monday PM
RE: JEWELRY STORE INITIATIVE by Ken Bylund - Monday PM
Library / Museum By LeiLani Lake - Monday PM
Ambush fishing By Lonnie Bennett - Monday PM
Jewelry Store Initiative By Jerilyn Lester - Monday PM
Newtown vs Downtown By Shannon Guthrie - Monday PM
Small-town politics and Rainmen By Dave Person - Sunday
The bridge is still a bad idea By Michael Spence - Sunday
Public Library Location By Robert D. Warner - Sunday
Library location By Marty West - Sunday
Stunning photograph By Chris Campbell - Sunday
Will It Ever Stop? By Jerry Cegelske - Sunday
Long Term Planning - AMEN! By Bobbie McCreary - Sunday
Library location By Signe Markuson - Sunday
When it comes to oil taxes: Is it 'stick with it' or 'stick it to us'? By Senator Kim Elton - Sunday
JEWELRY STORE INITIATIVE By Charles Edwardson - Sunday
Jewelry sales tax By Craig Moen - Sunday
Racism and the death of Newtown By Tom Ferry - Sunday
Road to nowhere By Olney Webb - Sunday
Bear Patrol By Lynette R. Young - Sunday
Pilots are flying heroes By Robert McRoberts - Sunday
Email emotional support By Laura Lowell - Sunday
Alaska Education Bill By Carol Christoffel - Sunday
Special Session On The Road System By Jerilyn Lester - Sunday
More Letters/Viewpoints
Webmail your letter or
Email Your Letter To: editor@sitnews.us

Ketchikan

Ketchikan Police Report
AK Troopers Daily Dispatch
Today's Forecast
Satellite
Today's Weather Images
Marine Forecasts
Ketchikan Weather Data
Current AK Weather Map

CLASSIFIEDS

Publish ad
Please select the proper category before posting.




CLASSIFIEDS' CATEGORIES

Announcements and
Help Wanted
For Sale / Free Stuff
Garage Sales
Homes / Apts/ Property
Pets
Wanted
Lost & Found
Local Services
Publish your ad

More Front Page Archives

Columns - Commentary

Dave Kiffer: Tailgating Idaho - The following factoid should come as a shock to anyone who drives in Alaska.

Especially someone like me who has been "bumped" by "distracted" (cell phones!) drivers twice in the past month (nothing serious, thank goodness for big cushy, gas guzzling SUV bumpers).

Alaska has the second best "drivers" in America!

Hard to believe, huh.

Must be some contest that involves either "black ice recovery" or "moose avoidance" right?

Not exactly. It seems that GMAC, those same people who make sure you have enough credit to toodle around in Pontiacs, Chevys, Cadillacs and Hummers, is also interested in how well you drive.

GMAC Insurance did a national survey of drivers recently, basically asking them questions that they would normally encounter on their drivers tests (so, no moose questions, alas).

The big news was that they found than one sixth of the drivers surveyed would fail a written test if they took one today.

That would only surprise someone who hasn't driven in the last 20 years. - More...
Wednesday - August 29, 2007

Preston MacDougall: Chemical Eye on Gold Diggers and Mad Hatters - When making "Citizen Kane", Orson Welles only said one word after telling his ground-breaking cinematographer that he was ready for his close-up: Rosebud!

By design, the 1941 movie created quite a stir, and media magnate William Randolph Hearst unsuccessfully tried to stop the release of the film, which had numerous, and highly unflattering, parallels to his own life. This of course only increased the public's interest in the movie, and over time helped solidify its stature as the most acclaimed movie of all time, according to voting critics.

Just before they're old enough to vote, however, critics seem to favor the "Mad Max" trilogy - for guys because of the cars and swift justice, and for girls because of Mel Gibson, young, sober and in leather. - More...
Wednesday - August 29, 2007

Bonnie Erbe: Can we stop media overreaction to economic news? By BONNIE ERBE - One year after the end of the boom market in housing, the New York Times reports we're getting the first ever, official indication of a decline in the median price of American homes. The paper quotes research firm Global Insight as estimating, "that the home-price index to be released Thursday by the Office of Federal Housing Enterprise Oversight, a regulatory agency, will show a decline of about 1 percent between the first and second quarter of this year." The thundering import of this tidbit of information lies in the fact it will be the first time since Uncle Sam started crunching housing data and releasing figures for public view in 1950 that we will have seen a drop in the median price of the American home.

I'm of two minds about early releases by major media outlets of important economic news that A-has not yet ripened into fact and B-could cause a bear housing market to head further south. On the one hand, it's good to be first with important economic news. On the other hand, do media outlets really perform a public service when they pre-release purported "data" that could have the power to create true (perhaps negative) market impacts separate and apart from actual market forces such as supply and demand? - More...
Wednesday - August 29, 2007

Dan K. Thomasson: The Democrats' circular firing squad - Before anyone gets excited about Democratic presidential prospects next year, a perusal of modern day political history should amply remind one of the fallacy of overconfidence about a party that is utterly without a compass most of the time, even when Republicans are carrying the burden of a war and an unpopular lame duck president.

Once again it seems appropriate to quote humorist Will Rogers' still valid assessment: "I don't belong to any organized political party. I'm a Democrat."

That fact was demonstrated clearly when the Democratic National Committee took the Florida chapter of the party to the woodshed for violating the DNC's edict that no voting in the presidential nomination sweepstakes with the exception of the Iowa caucus and the New Hampshire primary shall take place before next Feb. 5. The DNC would deny the fourth largest state its delegates to the national convention next summer unless it reverses its recent decision to hold its primary Jan. 29, a process that might take some doing because the state's legislature, which sets the dates, is controlled by Republicans. The committee has given them 30 days to get the job done.- More...
Wednesday - August 29, 2007

John M. Crisp: Impeachment: A good way to say we were wrong - President Bush is, quite reasonably, appealing to history to salvage his legacy since his prospects don't look good in the short term. Despite current efforts to put the best possible face on conditions in Iraq, the news continues to be bad.

For example, last week, one day's news reported the assassinations of two Iraqi governors, as well as the admission by U.S. Ambassador Ryan Crocker that southern Iraq was plagued by "a lot of violence." In northern Iraq, a truck bomber killed 45 people, and others died elsewhere.

The day also brought the news that Prime Minister Nouri al-Maliki was playing the democracy card, rejecting criticism from the Bush administration that his government isn't making sufficient progress on bridging the divisions between Sunnis and Shias -- or between Shias and Shias, for that matter. His government also was reluctant to divide up the oil. Al-Maliki, just back from three days in Syria, said, "No one has the right to place timetables on the Iraq government. It was elected by its people." A "gotcha" moment.

Finally, the day brought news of 14 American troops getting killed in a helicopter crash, bringing the total of American dead to 3,721. Another soldier was killed elsewhere. At least 15 families will get bad news. - More...
Wednesday - August 29, 2007

---

E-mail your news tips, news
releases & photos to:
editor@sitnews.us

SitNews
Stories in the News
©1999 - 2007
Ketchikan, Alaska

M.C. Kauffman, Webmaster/Editor
webmaster@sitnews.us

In Memory of SitNews's first editor,
Dick Kauffman
1932-2007

Locally owned & operated.
Online since 1999

Articles & photographs that appear in SitNews are protected by copyright and may not be reprinted or distributed without written permission from and payment of required fees to the proper sources.