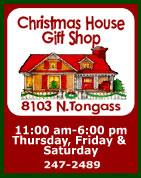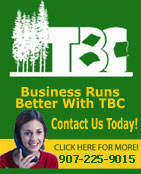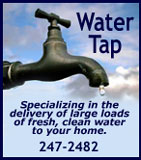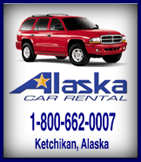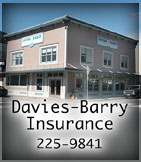 Contact


Webmail Letters


News Tips


Search Sitnews


Copyright Info


Archives
Today's News


Alaska & Ketchikan


Top Stories


U.S. News


U.S. Politics


Stock Watch


Personal Finance


Science News


US Education News


Parenting News


Seniors News


Medical News


Health News


Fitness


Offbeat News


Online Auction News


Today In History


Product Recalls


Obituaries
Quick News Search


Alaska


Ketchikan


SE Alaska


Alaska News Links
Columns - Articles


Dave Kiffer


Arts & Entertainment


Parnassus Reviews


Jason Love


Fish Factor


Bob Ciminel


Chemical Eye On...


Rob Holston


More Columnists
Ketchikan


Our Troops
Historical Ketchikan


June Allen


Dave Kiffer


Louise B. Harrington
Recognition


Match of the Month


Asset Builders
Kid's Corner


Bob Morgan
Ketchikan Arts & Events


Ketchikan Museums


KTN Public Libraryt


Parks & Recreation


Chamber
Lifestyles


Home & Garden


Food & Drink


Arts & Culture


Book Reviews


Movie Reviews


Celebrity Gossip
On the Web


Cool Sites


Webmaster Tips


Virus Warnings
Sports


Ketchikan Links


Top Sports News
Public Records


FAA Accident Reports


NTSB Accident Reports


Court Calendar


Court Records Search


Wanted: Absconders


Sex Offender Reg.


Public Notices
Weather, Webcams


Today's Forecast


KTN Weather Data


AK Weather Map


Ketchikan Webcam


SE AK Webcams


Alaska Webcams


AK Earthquakes


Earthquakes
TV Guide


Ketchikan
Ketchikan Phone Book


Yellow Pages


White Pages
Employment


Employment
Government Links


Local Government


State & National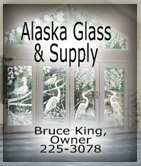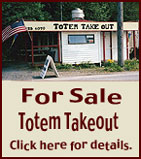 Tuesday
August 21, 2007



S/V Scoundrel and S/V Ariel in Tongass Narrows
Front Page Photo By Carl Thompson

Fish Factor: Getting fish in nation's school lunch programs By LAINE WELCH - Getting fish into the nation's school lunch program is tough enough - making sure it is top quality and tasty is an even bigger challenge. A few Alaska schools and seafood companies are showing the rest of America how it's done.

Dillingham really got the ball rolling this summer when chief lunch lady Patty Luckhurst saw farmed tilapia and trout as federal commodity selections for school lunches. This in the land of the world's largest red salmon run!

Luckhurst spearheaded a program to put Bristol Bay sockeye salmon on the kids' lunch trays. She approached local fishermen who were delighted to donate fish, and Peter Pan Seafoods offered to process it for free.

"Within three days I had 4,000 pounds of beautiful red fillets all individually vacuum sealed in the school freezer. They're beautiful," Luckhurst said, adding that the salmon will be served in portions along with wild rice and broccoli, as well as salmon tacos, salad and patties. "I might even have kids bring in their favorite salmon recipes from home," she said.

Luckhurst gives the federal government credit for trying to do a good job with its commodity food offerings, and it can be tough for schools to afford items that comply with strict nutritional guidelines.
"But I don't like all the processed stuff. I don't like the kids to be thrilled to see pizza and corn dogs and chicken nuggets and hot dogs and canned chili. They need to eat real food," she said.

Many smaller schools, like Dillingham, still make spaghetti sauce from scratch, do their own baking, and serve halibut chowder, she said, adding: "Bigger schools don't have the time or labor to do that."

Luckhurst, a 19 year veteran of school kitchens, agrees that high shipping costs to get fresh produce or proteins to remote regions can be prohibitive. That's why it makes sense to purchase more foods locally.

"Even if the fish wasn't donated I believe the cost would be appropriate for us to buy it from here. And it behooves us to support our local fishermen all over the state. With all the reports about how healthy fish is and that we should all be eating more ­ with it right here there is no sense in bringing in processed stuff anymore," Luckhurst said.

Kodiak kids will be enjoying locally produced pink salmon in sandwiches and hot meals during the school year

"We did trials last May and it went over really well. So the school district has given us a purchase order for the upcoming school year," said Chris Sannito who produces the lightly smoked pink salmon product under his Wildsource label. - More...
August 21, 2007

Alaska: Peaceful coexistence between humans, bears on Russian River By BRANDON LOOMIS - The bears and most of the people crowding the Russian River during the summer sockeye runs have been behaving themselves, living a relatively peaceful coexistence, officials and anglers say.

No angler has shot a bear this year, as one did last year. And while some bears got into a few backpacks and fish stringers, no one reported an especially threatening run-in.

Despite new signs and repeated public requests to chop salmon carcasses into bits that are less likely to attract bears, full carcasses continued to wash downstream.

"I'm very happy we haven't had any major issues out there," said Alaska Fish and Game biologist Jeff Selinger, who at the season's start had anticipated several carcass-conditioned grizzlies camping out in the area. "We still have some things to work on -- mainly the carcasses."

Going into the season, state and federal agencies announced an aggressive effort to eliminate conflict. It was to include a bear-dyeing plan that elicited derision from critics. The first time Selinger darted one of the grizzlies to mark it with a distinguishing color for observation, the tranquilizer projectile pierced the bear's liver, killing it.

Since then, the only bears that approached humans and became possible candidates for marking were sows with cubs, Selinger said. Biologists decided against risking orphaning the cubs. - More...
Tuesday - August 21, 2007

Alaska: Grizzly victim marries woman who saved his life By ALEX de MARBAN - In a rare wedding at the Alaska Native Medical Center, Shawn Evan rolled down an aisle in a wheelchair to marry the health aide who saved his life after a savage grizzly mauling in Western Alaska.

The broad-shouldered 32-year-old said thoughts of his longtime girlfriend, Lydia Jackson, and their two young sons kept him alive during the agonizing skiff ride back to the village of Shaktoolik after the attack on July 31. They married Aug. 17.

Freezing because he'd lost so much blood, with only muscle, skin and a crude splint holding his shattered legs together below the knees, Evan struggled to stay awake.

"There was twice that my heart felt weird, different. I felt it slow down, like it was losing its pumping power," he said.

After villagers rushed him to the clinic in a truck bed, Jackson, 31, directed a desperate effort to keep him alive. - More...
Tuesday - August 21, 2007



National: Electronic surveillance destroys privacy, but few seem to mind By STEVEN WINN - Americans are being closely and constantly watched, carefully scrutinized and meticulously monitored as never before. From government wiretapping, to Google cameras that offer up street-level views of private houses around the world, to mighty digital data banks that record and store everything from real-estate-loan applications to pizza purchases, the machinery of observation and analysis has become powerful and pervasive.

And how do members of the public react to all this unsought attention? In most cases, they either take it for granted or feel reassured. To a considerable extent, whether through willing acquiescence or willful innocence, people seem surprisingly ready to accept what would have been seen, not so long ago, as alarming invasions of privacy.

Indeed, in an age that empowers anyone with a cell-phone camera and an Internet connection, we're all free to participate in this surge of information gathering and revelation. All of us can be spied on and engage in some high-visibility spying of our own.

"People have a desire to be protected," says Oscar Gandy, professor emeritus at the University of Pennsylvania's Annenberg School for Communication. "We have this expectation that technology will solve the problem."

Jennifer King, a research specialist at the Samuelson Law, Technology & Public Policy Clinic at the University of California-Berkeley, believes that "surveillance feels comfortable to some people." - More...
Tuesday - August 21, 2007

International: High tech license would allow border crossing without passport By PATRICK BRETHOUR - British Columbia and Washington State are moving to issue high-tech driver's licenses designed to let drivers cross the border without a passport, a move that could cut short fears that more restrictive rules at the U.S.-Canada border will crimp tourism.

The Canadian half of that initiative hasn't received formal approval from the U.S. Department of Homeland Security, but premiers and governors see the B.C.-Washington project as a way to prevent a damaging slowdown in tourism after mid-2009, when travelers by land and water will be required to present passports.

Ontario and Alberta are looking to follow B.C.'s move, and New York and Michigan are watching the Washington pilot project, which is set to start in January. British Columbia is targeting the same month to launch its licenses, which will be designed to mirror the technology of those issued by Washington.

The licenses will have computer chips with radio transmitters that will broadcast an identification number linked to a computer database, allowing border officials to flag anyone who should not be allowed across the border, although officials say that the licenses will not link directly to personal data. The Washington licenses also have bar codes, and before one is issued, advanced biometrics will be used to check an applicant's face against those of existing license holders to guard against duplication and fraud.- More...
Tuesday - August 21, 2007

'Ketchikan Headwear'
Grace Parrott (3-years-old) of Ketchikan
models 'Ketchikan Headwear'
Photo by Denora Hackett of
Riddle, Oregon (Grace's Grammie)

Health - Fitness: Why not every product recall is total By TERESA F. LINDEMAN - In the midst of the scare over E. coli-contaminated spinach last fall, 87 percent of Americans said they were aware of the resulting recall. But 13 percent of the people who ate fresh spinach before the recall kept eating it afterward, even though most knew they shouldn't, according to research from Rutgers University's Food Policy Institute.

If that can happen when the news media is all over a story and the government is making scary pronouncements, imagine what happens when, say, a toaster sold three years ago with a possibly defective heating element is recalled. More than a few consumers, if they hear the news at all, shrug and keep on toasting.

As Americans worry through a string of recent, high-profile recalls involving everything from peanut butter to pet food to toothpaste to canned hot-dog sauce and toys with lead paint, experts acknowledge the nation's consumption engine does "full-speed-ahead" much better than it does "Whoa, Nellie." From making the recall decision to getting the word out to convincing consumers, there are all sorts of gaps. - More...
Tuesday - August 21, 2007




Viewpoints
Opinions/Letters
Basic Rules

Bravo! Mary Lynn Dahl By Ed Fry - Monday
An Ideal Library Location By Terri Jirschele - Monday
Please say a prayer for Steve and Lesley Kamm By Gabreal Easterly - Monday
Creek Street Bridge fishing By Gerald Scarzella - Monday
Waiting In Line By Jay Jones - Monday
Culture Camp By Frances C. Natkong - Monday
Tolling Bells By Al Johnson - Monday
A Bright Future By Mellanie Isner - Monday
Horse Trolleys By Curt Tucker - Monday
Mental Health Firearm Listing Not Right for Alaska by Rep. Jay Ramras - Monday
Hold Special Session on Road System by Rep. Mark Neuman - Monday
Health Aides By Cecelia Johnson - Monday
Juneau is the Clear Choice for Special Session Venue by Rep. Peggy Wilson - Monday
New Oil Tax Is Fine By Rep. Jay Ramras - Monday
Secon's Paving By Linda Kreider - Monday
SECON ROAD WORK By Charles Edwardson - Monday
Slippery Creek Streek Bridge By Tami Linne - Monday
Why are the Polar Icecaps melting? By Chris Slotten - Monday
More Letters/Viewpoints
Webmail your letter or
Email Your Letter To: editor@sitnews.us

Ketchikan

Ketchikan Police Report
AK Troopers Daily Dispatch
Today's Forecast
Satellite
Today's Weather Images
Marine Forecasts
Ketchikan Weather Data
Current AK Weather Map

CLASSIFIEDS

Publish ad
Please select the proper category before posting.




CLASSIFIEDS' CATEGORIES

Announcements and
Help Wanted
For Sale / Free Stuff
Garage Sales
Homes / Apts/ Property
Pets
Wanted
Lost & Found
Local Services
Publish your ad

Archives: August 2007

| | | | | | | |
| --- | --- | --- | --- | --- | --- | --- |
| S | M | T | W | T | F | S |
| | | | 01 | 02 | 03 | 04 |
| 05 | 06 | 07 | 08 | 09 | 10 | 11 |
| 12 | 13 | 14 | 15 | 16 | 17 | 18 |
| 19 | 20 | 21 | 22 | 23 | 24 | 25 |
| 26 | 27 | 28 | 29 | 30 | 31 | |

More Front Page Archives

Science - Technology: Projects across the nation seek to harness wave energy By MICHELLE LEE - The model is simple: three plastic pipes that form a triangle-shaped buoy, bouncing up and down in a University of Rhode Island wave tank. It is designs like this that hold the potential to harness a new source of power.

The spar buoy is part of a research project being conducted by Malcolm Spaulding, a professor of ocean engineering at the university's Graduate School of Oceanography;

Spaulding specializes in computer models of ocean currents. His work has been used to search for people and vessels lost at sea, predict damage from oil spills and track marine pollution.

With the buoy, Spaulding and fellow scientists hope to turn the churning, rolling ocean waves into pure electricity.

Inside each PVC pipe are magnetic generators capable of producing small amounts of energy, about 0.2 watts at its peak. If the model is built to a larger scale, with pipes 10 meters -- or 32.8 feet -- it could generate enough power to charge a battery or be an independent power source for an offshore observation station. - More...
Tuesday - August 21, 2007

Science - Technology: Scientists try to create new life forms By SETH BORENSTEIN - Around the world, scientists are trying to create life from scratch and they're getting closer.

Experts expect an announcement within three to 10 years from someone in the little-known field of "wet artificial life."

"It's going to be a big deal and everybody's going to know about it," said Mark Bedau, chief operating officer of ProtoLife of Venice, Italy, one of those in the race. "We're talking about a technology that could change our world in pretty fundamental ways -- in fact, in ways that are impossible to predict."

That first cell of synthetic life -- made from the basic chemicals in DNA -- may not seem like much to non-scientists. For one thing, you'll have to look in a microscope to see it.

"Creating protocells has the potential to shed new light on our place in the universe," Bedau said. "This will remove one of the few fundamental mysteries about creation in the universe and our role."

Several scientists say man-made life forms will one day offer the potential for solving a variety of problems, from fighting diseases to locking up greenhouse gases to eating toxic waste. - More...
Tuesday - August 21, 2007

Business - Economy: China product safety concerns have high stakes, far-reaching effects By DAVID ARMSTRONG and SABINE MUSCAT - First pet food. Then toothpaste and tires. Now toys.

The cascade of defective imports from China in recent months reached a peak last week when toymaker Mattel Inc. recalled nearly 1 million Chinese-made toys coated with toxic lead paint. The move prompted governments and corporations on both sides of the Pacific to scramble to fix the problem without slowing down the surging process of globalization or triggering a trade war between the United States and China -- major powers whose economies are increasingly intertwined.

The stakes are high. There are billions of dollars in U.S. investment in China, rich contracts between U.S. corporations and Chinese contractors to produce goods for export, and the health and safety of millions of consumers in the balance.

It can even be a matter of life and death. China executed the head of its State Food and Drug Administration last month for taking bribes, and the head of a Chinese contractor for Mattel reportedly took his own life last week after the massive toy recall.

Worries over product safety and other issues such as labor standards have spurred some U.S. companies to act. - More...
Tuesday - August 21, 2007

---

E-mail your news tips, news
releases & photos to:
editor@sitnews.us

SitNews
Stories in the News
©1999 - 2007
Ketchikan, Alaska

M.C. Kauffman, Webmaster/Editor
webmaster@sitnews.us

In Memory of SitNews's first editor,
Dick Kauffman
1932-2007

Locally owned & operated.
Online since 1999

Articles & photographs that appear in SitNews are protected by copyright and may not be reprinted or distributed without written permission from and payment of required fees to the proper sources.