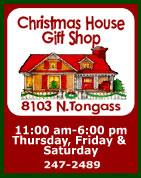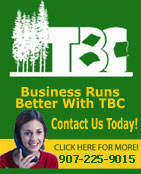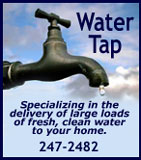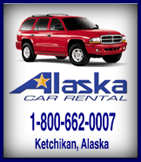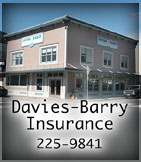 Contact


Webmail Letters


News Tips


Search Sitnews


Copyright Info


Archives
Today's News


Alaska & Ketchikan


Top Stories


U.S. News


U.S. Politics


Stock Watch


Personal Finance


Science News


US Education News


Parenting News


Seniors News


Medical News


Health News


Fitness


Offbeat News


Online Auction News


Today In History


Product Recalls


Obituaries
Quick News Search


Alaska


Ketchikan


SE Alaska


Alaska News Links
Columns - Articles


Dave Kiffer


Arts & Entertainment


Parnassus Reviews


Jason Love


Fish Factor


Bob Ciminel


Chemical Eye On...


Rob Holston


More Columnists
Ketchikan


Our Troops
Historical Ketchikan


June Allen


Dave Kiffer


Louise B. Harrington
Recognition


Match of the Month


Asset Builders
Kid's Corner


Bob Morgan
Ketchikan Arts & Events


Ketchikan Museums


KTN Public Libraryt


Parks & Recreation


Chamber
Lifestyles


Home & Garden


Food & Drink


Arts & Culture


Book Reviews


Movie Reviews


Celebrity Gossip
On the Web


Cool Sites


Webmaster Tips


Virus Warnings
Sports


Ketchikan Links


Top Sports News
Public Records


FAA Accident Reports


NTSB Accident Reports


Court Calendar


Court Records Search


Wanted: Absconders


Sex Offender Reg.


Public Notices
Weather, Webcams


Today's Forecast


KTN Weather Data


AK Weather Map


Ketchikan Webcam


SE AK Webcams


Alaska Webcams


AK Earthquakes


Earthquakes
TV Guide


Ketchikan
Ketchikan Phone Book


Yellow Pages


White Pages
Employment


Employment
Government Links


Local Government


State & National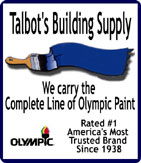 All hanging baskets on sale now. Stop by and check out our special weekly sales.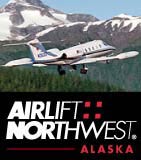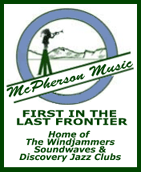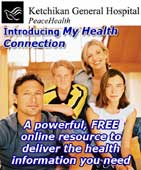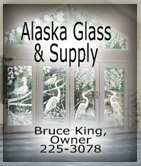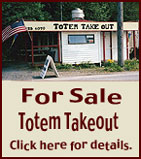 Monday
August 20, 2007



Survivors, Weather Conditions Could be Key To Crash Investigation
Sightseeing floatplane registered to SeaWind Aviation
that crashed in Traitor's Cove Thursday evening.
Front Page Photo Courtesy Alaska State Troopers

Ketchikan: Survivors, Weather Conditions Could be Key To Crash Investigation By M.C. KAUFFMAN - A specialized team from the National Transportation Safety Board arrived in Ketchikan Friday to begin their in depth investigation into the cause of the second fatal air tour crash to occur in Ketchikan in the past three weeks.

NTSB Board Member Debbie Hersman from Washington, D.C
Photo by Susan Batho and Bill Hupe

A sightseeing floatplane registered to SeaWind Aviation was returning from a bear-watching expedition Thursday evening when the plane crashed after takeoff around 6 pm in Traitor's Cove killing five of the nine people aboard. The four survivors were medivaced to Seattle.

Traitor's Cove is approximately 27 miles north of Ketchikan. The De Havilland Beaver N345KA was manufactured in 1959.

NTSB Board Member Debbie Hersman from Washington, D.C., said Saturday, "This is now considered a major accident." She said many of the NTSB investigations in Alaska are handled as regional accidents; however, with Thursday's crash being the second fatal air craft accident in Ketchikan in the last three weeks a decision was made to send a NTSB team of specialists in to look closely at this accident. Hersman said, "This is not uncommon. The NTSB has done this in the past."

There were nine people onboard the ill-fated flight. Five fatalities were reported by the Alaska State Troopers, and there were four survivors

At a Seattle hospital, 3-year-old Allison N. Smith remained in critical condition Saturday. Allison's twin brother died in the crash. Her grandmother, Mindy Mayer, 60, of Oregon City, was upgraded from serious to satisfactory condition.

Mindy Mayer's son, Eric M. Smith, 37, his wife, Christine L. Smith, 36, and their 3-year-old son, Trevor, all of Tualatin, Oregon were killed in the Thursday evening crash. So was Mayer's husband, David R. Mayer, 60. California resident Daniel J. Herron, 49, also was killed.

The pilot, Clifford S. Kamm, and tour guide, Sara J. Steffen, 27, were listed in satisfactory condition Saturday at Harborview Medical Center in Seattle.

Hersman said the NTSB was notified shortly after the accident and two investigators were launched from the regional office in Anchorage, Alaska as well as a team of investigators from the Washington, DC office. Hersman said they all arrived in Ketchikan Friday.

Clinton O. Johnson from Anchorage, Air Safety Investigator, is the Investigator in Charge
Photo by Susan Batho and Bill Hupe

Hersman said at a Sunday press conference that it was a thirty to forty-five minute hike for the federal investigators just get through the brush to get to the accident scene Friday. She said it was a challenge for the NTSB team members. Hersman said, "I have a great deal of respect for the people who made it out and the rescuers who made it in to assist and help. It was very challenging and the community really came together." She said, "You could see the immediate response and the interest and the commitment of everyone who was able to go in and help."

Hersman said, "We were able to locate fairly easily [Friday] the four corners of the airplane - the two wings, the nose and the tail." She said it is a concentrated debris field. It's about a hundred feet basically from the initial impact - the start of the wreckage to where the airplane came to rest. It's approximately 50 feet from the shoreline in a heavily wooded area. Hersman said some of the parts of the aircraft were in the water. However it was a different scene at low tide. Hersman said, " The parts that we saw that were in the water, near the water were the wing tips, horizontal stabilizer."

Hersman said, "Immediately in the vicinity, the primary tree strike and the damage to the trees is approximately 40 to 60 feet in elevation." She said, "We can identify visible impact. There is a broken tree, a large tree maybe up to 18 inches in diameter that has been broken." - More...
Monday AM - August 20, 2007



Ketchikan: M/V Columbia Out for Season - The Marine Vessel Columbia, which lost its starboard engine last Monday, will now be out for the remainder of the Summer 2007 season, the Alaska Marine Highway System announced. The decision was made to send the vessel into a scheduled overhaul period one month early due to the lack of availability of key parts required to affect a repair.

The Columbia will sit in Ketchikan until August 27th when it will begin transiting to a shipyard for its overhaul.
Photo by Susan Batho and Bill Hupe

"This is obviously a tough decision for us in that the summer season is an important revenue generating period and the Columbia, being on the Bellingham run, is a big part of those revenues," said AMHS General Manager John Falvey.

The Columbia was originally scheduled to enter a federal overhaul on Sept. 23rd and would have been in revenue service up until that date. Last Monday, a piston rod in the starboard engine failed causing the engine to be shut down. The Alaska Marine Highway System (AMHS) has a replacement rod for the engine, but new bearings would also have to be specially manufactured and those require up to five weeks to complete.

The Columbia will sit in Ketchikan until August 27th when it will begin transiting to a shipyard for its overhaul. The shipyard will be chosen through the state's normal bidding process. - More...
Monday AM - August 20, 2007

Alaska: Alaskan hunters experience global warming first hand By ALEX DEMARBAN - The Arctic sea ice in Northwest Alaska is usually within 30 miles of Wainwright in August. Today it's more than 300 miles away, much farther than it's ever been.

Wainwright hunters have usually killed more than 100 walruses by this time in the season. They've bagged fewer than 20 this year.

The ice left Wainwright so quickly in June -- a month earlier than usual -- that Oliver Peetook didn't have the chance to get a walrus. The father of four usually fills the freezer with three or four of them, like most Wainwright families, butchering the animals on the ice where they've been shot.

"We were worried," he said.

All over the world experts are talking about global warming. In the village of 600 Inupiat west of Barrow, they're living it.

The ice capping the globe is vanishing at a record pace this summer, fueled partly by two weeks of heat beginning in late June when Kansas-sized chunks disappeared daily, according to scientists at the National Snow and Ice Data Center at the University of Colorado in Boulder. - More...
Monday AM - August 20, 2007




Viewpoints
Opinions/Letters
Basic Rules

Bravo! Mary Lynn Dahl By Ed Fry - Monday
An Ideal Library Location By Terri Jirschele - Monday
Please say a prayer for Steve and Lesley Kamm By Gabreal Easterly - Monday
Creek Street Bridge fishing By Gerald Scarzella - Monday
Waiting In Line By Jay Jones - Monday
Culture Camp By Frances C. Natkong - Monday
Tolling Bells By Al Johnson - Monday
A Bright Future By Mellanie Isner - Monday
Horse Trolleys By Curt Tucker - Monday
Mental Health Firearm Listing Not Right for Alaska by Rep. Jay Ramras - Monday
Hold Special Session on Road System by Rep. Mark Neuman - Monday
Health Aides By Cecelia Johnson - Monday
Juneau is the Clear Choice for Special Session Venue by Rep. Peggy Wilson - Monday
New Oil Tax Is Fine By Rep. Jay Ramras - Monday
Secon's Paving By Linda Kreider - Monday
SECON ROAD WORK By Charles Edwardson - Monday
Slippery Creek Streek Bridge By Tami Linne - Monday
Why are the Polar Icecaps melting? By Chris Slotten - Monday
More Letters/Viewpoints
Webmail your letter or
Email Your Letter To: editor@sitnews.us

Ketchikan

Ketchikan Police Report
AK Troopers Daily Dispatch
Today's Forecast
Satellite
Today's Weather Images
Marine Forecasts
Ketchikan Weather Data
Current AK Weather Map

CLASSIFIEDS

Publish ad
Please select the proper category before posting.




CLASSIFIEDS' CATEGORIES

Announcements and
Help Wanted
For Sale / Free Stuff
Garage Sales
Homes / Apts/ Property
Pets
Wanted
Lost & Found
Local Services
Publish your ad

August 2007

| | | | | | | |
| --- | --- | --- | --- | --- | --- | --- |
| S | M | T | W | T | F | S |
| | | | 01 | 02 | 03 | 04 |
| 05 | 06 | 07 | 08 | 09 | 10 | 11 |
| 12 | 13 | 14 | 15 | 16 | 17 | 18 |
| 19 | 20 | 21 | 22 | 23 | 24 | 25 |
| 26 | 27 | 28 | 29 | 30 | 31 | |

More Front Page Archives

National: New immigration rules will force firings By CAROLYN LOCHHEAD - People clamoring for a crackdown on illegal immigration got their wish with the Bush administration's announcement of sweeping new enforcement measures that will force employers to fire the millions of illegal workers they now employ.

"We strike at that magnet" of jobs, said Homeland Security chief Michael Chertoff, announcing a new rule holding employers liable for workers whose Social Security numbers do not match government records. The new rule, announced last week, takes effect in 30 days.

Sen. Dianne Feinstein, D-Calif., predicted a "catastrophe" in her state's $32 billion agriculture industry as the new rules become effective with the fall harvest. But the proposal met no opposition from House Speaker Nancy Pelosi, who issued a statement saying, "Securing our border remains a top priority for the New Direction Congress."

The rule will require employers to fire employees unable to clear up problems with their Social Security numbers 90 days after they have been notified or face sanctions and a fine of at least $2,200 for a first offense. Until now, employers have routinely ignored what are called no-match letters.

"In certain industries and in certain states, there will be a very significant impact on the functioning of businesses or entire sectors," said Deborah Meyers, a senior policy analyst at the Migration Policy Institute, a nonpartisan think tank. "Some employers are going to find themselves having to fire significant portions of their workforces, and I think there will be employees -- some who are authorized and some who are not -- who will find themselves out of a job." - More...
Monday AM - August 20, 2007

Washington Calling: War demonstrations ... New Marine rules ... More By LISA HOFFMAN - The cacophony about Iraq is about to take on a shrillness and volume not heard in Washington, or beyond, since the nation was rent in two by the Vietnam War.

The anti-war forces, who take credit for the decline in public and political support for continuing the fight in Iraq, are readying a series of rallies, vigils and other events in a run-up to what they promise will be a massive march from the White House to the U.S. Capitol on Sept. 15.

That is when Gen. David Petraeus is expected to present to President Bush his pivotal report on the success so far of the "surge" Petraeus has commanded in Iraq since February.

Meanwhile, those who believe the war is finally making progress and deserves more time to succeed are raising their voices as well.

Leaders of the two largest veterans organizations -- the American Legion and the Veterans of Foreign Wars -- both recently returned from a look-see in Iraq armed with the conviction that the fight is winnable. A new group, Vets for Freedom, promises its own "pro-mission blitz" for September.

And both sides say they're preparing for a full-bore lobbying effort on Capitol Hill when Congress returns and takes up measures to set a deadline for troop withdrawal.

X...X...X

Blind and vision-impaired activists have lost patience with the cell-phone industry, which they claim has failed to comply with a federal law that mandates the manufacture and distribution of phones accessible to people with such disabilities. While AT&T has been a leader in this area, most other companies continue to offer phones that are all but unusable by the blind, they contend.

Unless it has an audio component, screen information is useless, while the command keys are essentially indistinguishable by touch. Product manuals and phone bills are often not available in Braille or large print.

Eleven consumers across the country have filed complaints with the Federal Communications Commission asking that the agency enforce the regulations, and more complaints are expected to be lodged in coming weeks.

X...X...X

The effort to preserve hundreds of sites that were key links in the anti-slavery Underground Railroad just got some added fuel when the House recently plunked down $1 million for the National Park Service project. In all, 285 locations in 27 states have been identified as part of the network of abolitionists and others who helped slaves escape the South during the Civil War era.

Backers of the restoration project had wanted $2 million for 2008, while the White House proposed $500,000. The Senate is expected to go along with the House and split the difference. - More...
Monday AM - August 20, 2007

---

E-mail your news tips, news
releases & photos to:
editor@sitnews.us

SitNews
Stories in the News
©1999 - 2007
Ketchikan, Alaska

M.C. Kauffman, Webmaster/Editor
webmaster@sitnews.us

In Memory of SitNews's first editor,
Dick Kauffman
1932-2007

Locally owned & operated.
Online since 1999

Articles & photographs that appear in SitNews are protected by copyright and may not be reprinted or distributed without written permission from and payment of required fees to the proper sources.