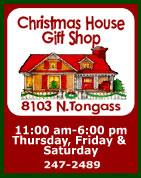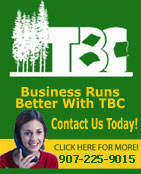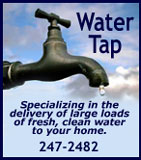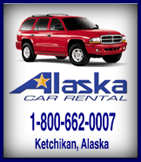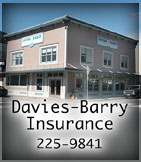 Contact


Webmail Letters


News Tips


Search Sitnews


Copyright Info


Archives
Today's News


Alaska & Ketchikan


Top Stories


U.S. News


U.S. Politics


Stock Watch


Personal Finance


Science News


US Education News


Parenting News


Seniors News


Medical News


Health News


Fitness


Offbeat News


Online Auction News


Today In History


Product Recalls


Obituaries
Quick News Search


Alaska


Ketchikan


SE Alaska


Alaska News Links
Columns - Articles


Dave Kiffer


Arts & Entertainment


Parnassus Reviews


Jason Love


Fish Factor


Bob Ciminel


Chemical Eye On...


Rob Holston


More Columnists
Ketchikan


Our Troops
Historical Ketchikan


June Allen


Dave Kiffer


Louise B. Harrington
Recognition


Match of the Month


Asset Builders
Kid's Corner


Bob Morgan
Ketchikan Arts & Events


Ketchikan Museums


KTN Public Libraryt


Parks & Recreation


Chamber
Lifestyles


Home & Garden


Food & Drink


Arts & Culture


Book Reviews


Movie Reviews


Celebrity Gossip
On the Web


Cool Sites


Webmaster Tips


Virus Warnings
Sports


Ketchikan Links


Top Sports News
Public Records


FAA Accident Reports


NTSB Accident Reports


Court Calendar


Court Records Search


Wanted: Absconders


Sex Offender Reg.


Public Notices
Weather, Webcams


Today's Forecast


KTN Weather Data


AK Weather Map


Ketchikan Webcam


SE AK Webcams


Alaska Webcams


AK Earthquakes


Earthquakes
TV Guide


Ketchikan
Ketchikan Phone Book


Yellow Pages


White Pages
Employment


Employment
Government Links


Local Government


State & National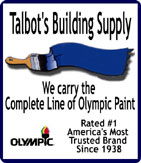 All hanging baskets on sale now. Stop by and check out our special weekly sales.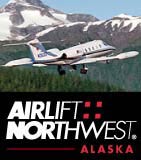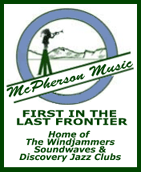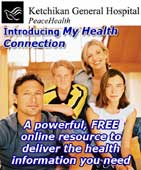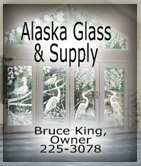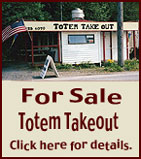 Wednesday
August 15, 2007



Ketchikan Lakes
Front Page Photo by Travis Sharp

National: Safety commission wants lead out of products for kids By JANE KAY -The federal agency charged with regulating toxic chemicals in household products is taking steps to ban lead in all children's toys in reaction to a second recall of popular toys within two weeks.

"We have begun the rule-making process to ban lead in all children's products," Maryanne McGerty-Sieber, a spokeswoman for the U.S. Consumer Product Safety Commission in Bethesda, Md., told the San Francisco Chronicle. "We've begun to see recall after recall, and our goal is to make the products in the marketplace safe."

The agency's statement follows an announcement Tuesday by Mattel, the world's largest toymaker, that its own investigation revealed that its "Sarge" cars, featured in the Disney-Pixar movie "Cars," contain lead levels above the federal limit.

Lead is so toxic that even exposure to the lowest levels can impair a child's IQ and cause other neurological problems, scientists say.

The company is recalling 436,000 cars worldwide, 253,000 of them sold in the United States. The "Sarge" car is made by Mattel under license from Disney.

Mattel also announced Tuesday the recall of more than 9 million other toys that contain small magnets that could come loose and be swallowed by children. The recall regarding magnets involves 63 varieties of toys sold before January, including some Polly Pocket, Doggie Day Care, Batman and Barbie toys.

On Aug. 2, Fisher-Price, a Mattel company, recalled 967,000 toys in 83 lines, all because of illegal amounts of lead.

Most of the toys in both recalls were made in China, according to the Consumer Product Safety Commission.

McGerty-Sieber said she wasn't certain how long it would take to adopt a ban on toys containing lead. The agency has been criticized by consumer-watchdog groups as not having rules strict enough to protect the public and not enforcing the ones they have. Scientists have known for 90 years that any dose of lead is toxic to the developing brain and that the effects are more dramatic at higher doses. In the United States, lead has been banned over decades in gasoline, paint, faucets, pipes and other consumer products. - More...
Wednesday - August 15, 2007

Ketchikan: M/V Columbia Down With Engine Problems - The MV Columbia will be out of service for at least the remainder of the week with engine problems. The Columbia's starboard engine went down early Monday morning as it was traveling northbound to Juneau.

Approximately 268 passengers bound for Haines and Skagway aboard the Columbia were affected by the mechanical failure. In response, the Alaska Marine Highway System is using the M/V LeConte and the FVF Fairweather to transport all passengers to their destinations. The Fairweather, one of two fast vehicle ferries in the AMHS fleet, will make two trips north to accommodate the inconvenienced passengers.

The AMHS has received permission from the Coast Guard to sail the Columbia to Ketchikan for repairs. Meanwhile, technical representatives based out of Seattle are flying to Ketchikan to oversee the repairs. - More...
Wednesday - August 15, 2007

Alaska: Survey Shows Stalled Seat Belt Usage - New statistics from the Alaska Highway Safety Office show that seat belt usage in Alaska during 2007 has remained largely static from the previous year.

In addition, while 92 percent of the motorcycle passengers wore helmets, only 70 percent of drivers did so.

Cindy Cashen, administrator for the Alaska Highway Safety Office, said the numbers are troubling in light of the fact that July was a particularly deadly month on Alaska roadways.

"Seatbelts give us some chance of surviving a major traffic collision and these figures show that too many Alaskans are putting themselves at risk," said Cashen. "We had 18 motorist deaths in July and in 12 of those deaths a seatbelt was not worn."

The results are from the 2007 National Occupant Protection Usage Survey performed for DOT&PF by the Alaska Injury Prevention Center. The information from the survey shows that seat belt usage in Alaska has risen 34 percent from 2001 to 2007. - More...
Wednesday - August 15, 2007

Washington Calling: Base desires ... Fewer fatal work-site injuries ... Chili alert! By LISA HOFFMAN - The need to save money has always been the main justification used by the Pentagon to sell Congress on the politically unpopular task of closing military bases no longer needed by the military.

But the latest round of closings is doing anything but cutting costs. The estimate for the price tag for closing or realigning more than 200 bases and installations was pegged at $21 billion when Congress approved the plan in 2005.

Now, that projected cost has ballooned to more than $30 billion, with increases blamed on better estimates of how much it will take to relocate and refit personnel and equipment, clean up often-polluted land and help communities cope with the loss -- or gain -- of a facility.

New Jersey Democratic Sens. Frank Lautenberg and Robert Menendez, who are battling fiercely to scuttle the state's impending loss of Fort Monmouth, want Congress to have the power to reconsider closing a base if the cost is substantially higher than originally thought.

If such a bill passes -- and it could command legions of support from other lawmakers slated to lose bases -- it would mark the first time Congress has intervened after the process has begun.

X...X...X

Fewer American workers overall died of injuries on the job last year, but that was not the case with women or Latinos, or those who toil in the mining industry, according to the just-unveiled Bureau of Labor Statistics' 2006 census of occupational industries.

In all, 5,703 workers died last year compared with the 5,734 death toll for 2005. The overall 2006 fatality rate was the lowest since the Department of Labor began conducting the census in 1992. - More...
Wednesday - August 15, 2007


Ketchikan: Health of Alaska Natives & Legislative Process Focus of Meeting - Attending the mega Alaska Native Health Board meeting held in Anchorage on August 7th and 8th, was Cecelia Johnson of Ketchikan. Johnson represented the Ketchikan Indian Community/Organized Village of Saxman (KIC/OVS).

Senator Lisa Murkowski
addresses the group.
Photo courtesy Cecelia Johnson

Also in attendance were Governor Sarah Palin, Senator Lisa Murkowski, and Senator Ted Stevens. The focus of the meeting was on the current health status of Alaska Natives and the legislative processes.

The Alaska Native Health Board (ANHB) provides one unified voice for Alaska regarding health said Johnson. - More...
Wednesday - August 15, 2007

Health - Fitness: Americans have many misconceptions about health By LEE BOWMAN - Fueled by word of mouth, e-mail and the Web, many Americans remain sadly misinformed about the scientific facts of their health.

Results of a recent survey published by the American Cancer Society offers fresh evidence that we often believe scientifically unsubstantiated claims.

One of the more striking findings was that more than two-thirds of nearly 1,000 adults surveyed nationwide said the risk of dying from cancer in the United States is increasing.

Yet in fact, the cancer-death rate overall, standardized for age, has actually been on the wane for a decade, and five-year survival for all cancers has been steadily increasing for the past 30 years.

The survey included 12 inaccurate and unlikely statements about cancer risk and prevention, and asked each person to identify which was true or false.

While two-thirds of those responding said at least seven of the 12 statements were wrong, five of the 12 were embraced as true by at least a quarter of the respondents.

While two-thirds of those responding said at least seven of the 12 statements were wrong, five of the 12 were embraced as true by at least a quarter of the respondents. - More...
Wednesday - August 15, 2007

Ketchikan: Asset Builder of the Month: First City Players - PATCHWorks presented their monthly "Asset Builder" award to First City Players at the recent children's musical, "Seussical, Jr." Those folks who were able to attend last weekend enjoyed a real treat and got a sense of why First City Players is being honored as a powerful asset building organization said Karen Eakes, Executive Director of PATCHWorks.

Eakes said, "As research tells us, young people thrive in an atmosphere that encourages and supports them in trying new experiences. They thrive in situations where they can learn from adults in non-threatening ways. They thrive when they are allowed to express themselves through a variety of creative methods. They thrive when given the opportunity to take responsibility for themselves and demonstrate that they can be contributing members to a larger group effort. They thrive on challenge and the motivation that comes from doing a job to the very best of their ability. They thrive in situations that build their self-confidence and give them a sense of purpose." - More...
Wednesday - August 15, 2007




Viewpoints
Opinions/Letters
Basic Rules

Veneergate, Borough Manager's Lame answers, and the Borough Assembly's responsibilty to protect OUR assets. By Byron Whitesides - Wednesday PM
Combat fishing on a public sidewalk By Olney Webb - Wednesday PM
Local businesses: Step up and join the game By Charles Edwardson - Wednesday PM
Green Acres and Great Neighbors By Ardath Piston - Wednesday PM
One Ringy Dingy By Chris Elliott - Wednesday PM
Bumps in the road By LeiLani Lake - Wednesday PM
Gravina Clean Up Volunteers Needed By Jerry Cegelske - Tuesday AM
Re: Green Acres By Vicki McKee - Tuesday AM
Lots of cover-ups... By Cheryl Henley - Tuesday AM
Ketchikan Visit By Phillip L. Alderson - Tuesday AM
Secon's new paving By Randy M. Lake - Tuesday AM
Just east of Nowhere By Robert McRoberts - Tuesday AM
Herring Cove Bear Viewing By Jeff Hendrickson - Monday PM
Diversify downtown Ketchikan By Matthew Woolsey - Monday PM
Ketchikan Creek Street Bridge By Pete Ellis - Monday PM
Thank You, "Buttinskis" By Katie Jo Parrott - Monday PM
Debby's Green Acres By Chris Elliott - Monday PM
Horse Trolleys By Danielle Diggins - Monday PM
"Frozen north", "Lower 48" and other favorite definitions about others By Edward Brown- Monday PM
Borough Manager does not answer key question By Mary Lynn Dahl - Saturday
Special Session Location Raises Serious Concerns By Senator Bert Stedman - Thursday
Education: A Wise Investment By Gregory Vickrey - Thursday
VENEERGATE II By David G. Hanger - Thursday
Asking for owner of dog to step up and do the right thing By Maia Bowers - Thursday
Racism By Lonnie Guthrie - Thursday
Learn first hand of improvements taking place in Iraq By Rob Holston - Thursday
Growth on Gravina? By Anita Hales - Thursday
Green Acres By Debby Otte - Thursday
More Letters/Viewpoints
Webmail your letter or
Email Your Letter To: editor@sitnews.us

Ketchikan

Ketchikan Police Report
AK Troopers Daily Dispatch
Today's Forecast
Satellite
Today's Weather Images
Marine Forecasts
Ketchikan Weather Data
Current AK Weather Map

CLASSIFIEDS

Publish ad
Please select the proper category before posting.




CLASSIFIEDS' CATEGORIES

Announcements and
Help Wanted
For Sale / Free Stuff
Garage Sales
Homes / Apts/ Property
Pets
Wanted
Lost & Found
Local Services
Publish your ad

August 2007

| | | | | | | |
| --- | --- | --- | --- | --- | --- | --- |
| S | M | T | W | T | F | S |
| | | | 01 | 02 | 03 | 04 |
| 05 | 06 | 07 | 08 | 09 | 10 | 11 |
| 12 | 13 | 14 | 15 | 16 | 17 | 18 |
| 19 | 20 | 21 | 22 | 23 | 24 | 25 |
| 26 | 27 | 28 | 29 | 30 | 31 | |

More Front Page Archives

Wrangell: Golfers "Rally For A Cure" -"Rally For A Cure" is a women's golf event to raise awareness and to raise money for research in finding a cure for breast cancer. The event is scheduled to take place Saturday, August 18th at Muskeg Meadows Golf Course in Wrangell. Terree Pino, manager of Muskeg Meadows, said proceeds from the event will go to the Susan G. Komen Foundation.


Muskeg Meadows
Photo courtesy Muskeg Meadows

Pino said registration is at 8:30 A.M and the golf seminars to learn more about golfing will start at 9:30 A.M. There is a $25.00 registration, plus $1.00 for a signature balloon and $1.00 entry fee for a putting contest said Pino. There will be a complimentary soup and salad lunch.

The event is being sponsored by NAPA Auto parts from Ketchikan and Muskeg Meadows. The actual golf tournament starts at 1:30 P.M. said Pino, after the clinics and ceremonies including a group picture. Muskeg Meadow is selling pink polo shirts for $25.65 including tax, of which $4.00 is being donated to "Rally For A Cure". - More...
Wednesday - August 15, 2007

Arts & Entertainment

Ketchikan: Arts & Entertainment This Week - This week in Ketchikan, KRBD invites you to The Married Man's Trail Saloon at the Cape Fox Lodge. Join us for a night of endless entertainment this August 17. Cowboy Cocktails begin at 6:30pm, followed by a Texas Style BBQ at 7PM. Contra dancing to live music (and alternately not so live music) begins at 8:30PM. Games in the Saloon will be going most of the night, with a raffle drawing taking place at 11:30PM (must be present to win). Tickets are available at KRBD and Madison Lumber & Hardware. Call KRBD at 225-9655 for more information.

Ketchikan Public Library's New Building Slogan Contest: Entries are due August 15th, winners will be announced August 20th. The winner will receive a prize basket donated by The Friends of the Library and ALL entries will be included in a drawing for $50 A&P Gift Certificate! Pick up a contest form at the Ketchikan Public Library or the Arts Council. Call the library for more information at 225-0370 or www.firstcitylibraries.org

Last Week of Summer Library at Fawn Mountain School: Library services, materials and summer reading club will be offered at Fawn Mountain School this summer from June 12- August 16. The library will be open each Tuesday and Thursday from 10-2 with story hour and craft activities. Call Diana Maioriello at the school for more information, 228-2200.

Every Other Tuesday: Com-Unity Night! Come downtown for music, activities and shopping in this effort to build community spirit during the busy summer months. Locally owned businesses have volunteered to stay open a few extra hours every other Tuesday. Upcoming dates: August 28th and September 11th from 5:30-9pm. August 14th events will include: Music at the Ted Ferry Civic Center (5:30-9pm) and Fat Stan's (7pm); Drumming at the Creekside Meeting Center (6-8pm); Library Class at the Ketchikan Public Library (5:30pm); Continuation of BBC Series: Planet Earth at The Crow's Nest (5:30pm).

Downloadable Audiobooks Class: Tuesday August 28th at 5:30pm and the Ketchikan Public Library. Learn how to use ListenAlaska: download and listen to audiobooks any time, anywhere for free! Your library card is your ticket! Go to listenalaska.lib.overdrive.com or all 225-3331 for more information.

Workshops & Classes:

Bigfoot Pottery Studio is in the old Physical Graffiti building, downstairs. Classes and the studios are again available at various times. Call Erik at 617-2378 for more information and to register for classes.

Beading, Knitting, and other fabric art sessions are ongoing throughout the year at The Bead and Yarn Shoppe located in Salmon Landing Market. Call The Shoppe at 225-2858 for more information.

Sewing, Quilting and other fabric art sessions are available through Rainforest Crafts. For more info and to register call Rainforest Crafts at 247-2738.

Quilting classes: The Silver Thimble Quilt Shop is hosting a variety of quilting classes from the beginner to more experienced quilters, available at varying times. Please call the Quilt Shop for more information and registration at 225-5422. - More...
Wednesday - August 15, 2007

---

E-mail your news tips, news
releases & photos to:
editor@sitnews.us

SitNews
Stories in the News
©1999 - 2007
Ketchikan, Alaska

M.C. Kauffman, Webmaster/Editor
webmaster@sitnews.us

In Memory of SitNews's first editor,
Dick Kauffman
1932-2007

Locally owned & operated.
Online since 1999

Articles & photographs that appear in SitNews are protected by copyright and may not be reprinted or distributed without written permission from and payment of required fees to the proper sources.