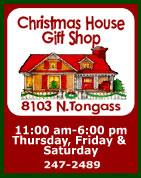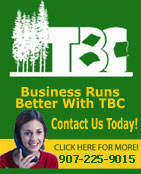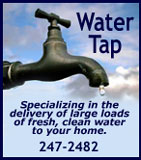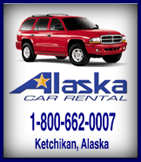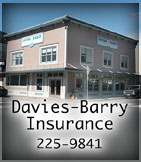 Contact


Webmail Letters


News Tips


Search Sitnews


Copyright Info


Archives
Today's News


Alaska & Ketchikan


Top Stories


U.S. News


U.S. Politics


Stock Watch


Personal Finance


Science News


US Education News


Parenting News


Seniors News


Medical News


Health News


Fitness


Offbeat News


Online Auction News


Today In History


Product Recalls


Obituaries
Quick News Search


Alaska


Ketchikan


SE Alaska


Alaska News Links
Columns - Articles


Dave Kiffer


Arts & Entertainment


Parnassus Reviews


Jason Love


Fish Factor


Bob Ciminel


Chemical Eye On...


Rob Holston


More Columnists
Ketchikan


Our Troops
Historical Ketchikan


June Allen


Dave Kiffer


Louise B. Harrington
Recognition


Match of the Month


Asset Builders
Kid's Corner


Bob Morgan
Ketchikan Arts & Events


Ketchikan Museums


KTN Public Libraryt


Parks & Recreation


Chamber
Lifestyles


Home & Garden


Food & Drink


Arts & Culture


Book Reviews


Movie Reviews


Celebrity Gossip
On the Web


Cool Sites


Webmaster Tips


Virus Warnings
Sports


Ketchikan Links


Top Sports News
Public Records


FAA Accident Reports


NTSB Accident Reports


Court Calendar


Court Records Search


Wanted: Absconders


Sex Offender Reg.


Public Notices
Weather, Webcams


Today's Forecast


KTN Weather Data


AK Weather Map


Ketchikan Webcam


SE AK Webcams


Alaska Webcams


AK Earthquakes


Earthquakes
TV Guide


Ketchikan
Ketchikan Phone Book


Yellow Pages


White Pages
Employment


Employment
Government Links


Local Government


State & National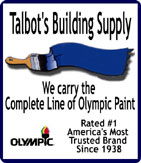 All hanging baskets on sale now. Stop by and check out our special weekly sales.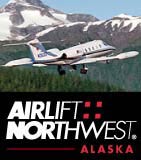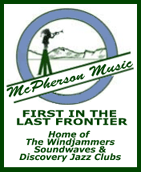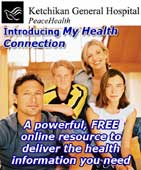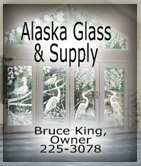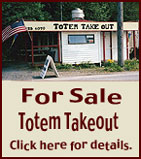 Tuesday
August 07, 2007



Hidden Inlet: Blue Heron with a bullhead in its mouth
Front Page Photo by Jim Lewis: jlewis[at]kpunet.net

Ketchikan: Chamber and "Citizens for Ketchikan's Future" continue negotiations - The Greater Ketchikan Chamber of Commerce continue negotiations with members of "Citizens for Ketchikan's Future". "Citizens for Ketchikan's Future" (CKF) is a citizens' group formed in May 2007, which has proposed a ballot initiative to limit the density of stores exclusively selling jewelry within the City of Ketchikan.

According to a Chamber of Commerce news release, during the July 30th meeting, a healthy dialog was exchanged between the two organizations regarding non-divisive solutions to help promote diversity and vibrant business in specific areas in Ketchikan.

The number one request from the Chamber of Commerce to the group Citizens for Ketchikan's Future is that the jewelry store initiative not be brought to the ballot.

During the meeting, the group "Citizens for Ketchikan's Future" requested a proposal on specific ideas to present to the sponsors of a recent ballot initiative that would mandate which select businesses could operate where in our community. The following proposal was the result of that meeting. - More...
Tuesday - August 07, 2007

Alaska: Alaska's congressional delegation loses credibility By ERIKA BOLSTAD - It was just two days after the FBI raid on U.S. Sen. Ted Stevens' house, and his colleague, U.S. Rep. Don Young, was at a press conference to attack a Democratic energy bill. It was the first time reporters were able to ask Young any questions since the news emerged that he, too, was under federal investigation.

Young swatted away the inquiries. He didn't really open up until he was asked about Alaska-related projects that he inserted into a federal water bill -- including money for a study of the proposed bridge across Knik Arm, a project known to the rest of America as one of the "bridges to nowhere." He grinned, happy to answer questions about the millions of dollars he has squirreled away for his home state.

"Oh yeah, I did real well," Young said, before hopping an elevator and avoiding additional questions. "I'm happy."

These days, though, such boasts make many in both Alaska and Washington cringe, especially as it becomes more apparent that two-thirds of the state's congressional delegation is being investigated for improprieties connected with how they allocated federal money. Many people also have started to question how a delegation weakened by criminal investigations and ethical concerns can continue to effectively represent a place that, since statehood, has depended on federal money and attention to thrive.

Even as she refused to speculate about the investigations involving her two GOP colleagues, Alaska's other Republican U.S. senator, Lisa Murkowski, said she realized that the news about the Alaskan delegation -- as well as recent questions about the ethics of the Kenai River real estate deal she was involved with -- hadn't been good for the state.

"There has been a very intense media scrutiny on Alaska," Murkowski said. "And it's one thing if you read about it in our own newspapers or hear about it on the 6 o'clock news. It's another thing when you see the media reports coming out of New York and The Washington Post. We all want coverage to be good about our state. And I acknowledge that it is not particularly good news for Alaska." - More....
Tuesday AM - August 07, 2007

Ketchikan: "Cruising to Alaska, Circa 1887"; A Journal of a Trip on the Ancon and An Eyewitness to the Founding of Metlakatla a feature story by DAVE KIFFER- A century ago, "cruise" travel in Alaska was much different from today. A Feature Story by DAVE KIFFER - For example, if you wanted to take a sightseeing trip up the Inside Passage to Alaska, your choices in ships were somewhat limited. Only a couple of companies had regular runs into Southeast Alaska - mostly in the summer months - and those runs were often interrupted or cut short by bad weather and frequent groundings.

Frederick Jarvis Slade
Photo courtesy of Marjorie O'Keefe and Mel Stephens

Rudimentary steamships made the trip from Seattle and Portland and other points along the coast. Most of the ships were 20 to 30 years old, considered ancient at a time when ship technology was rapidly changing from sail to steam to gasoline and diesel engines.

One such ship was the Ancon, a side-wheel paddle steamer that came on the "Alaska run" in 1886.

A year later, Frederick Jarvis Slade, 43 and his wife Amy Lane Slade, 40, boarded the Ancon for a trip to Alaska.

Frederick Slade kept a journal of his trip, which noted the scenery, the native customs and such interesting tidbits as the arrival - on the Ancon - of Father William Duncan to his new community of Metlakatla on Annette Island. -

Frederick Slade's 100 page journal now belongs to his great-great grandson, Mel Stephens, an attorney who has lived in Kodiak since 1980.

Ancon's Alaska History Short

The Ancon had been on the "Alaska" run for just about a year, when the Slades rode on her. She had already had one serious accident, in Glacier Bay on September 13, 1886.

The New York Times was sponsoring an "Alaska Expedition" in 1886 to drum up interest in the Inside Passage to Alaska.


"The vessel ran upon an unknown rock, breaking a hole in her bottom 3 or 4 feet wide by 20 feet in length.," Pioneering Alaska explorer Frederick Schwatka wrote several weeks later in the October of 1886. "The fires in the furnace were extinguished within half an hour. The rising tide floated the ship, however, within an hour, and setting sail the Ancon was beached nearly two miles from the rock, just in time to save her from being a total loss. Two weeks later the Ancon's passengers were taken on board the steamship Idaho, on which vessel THE TIMES expedition returned." - More...
Tuesday AM - August 07, 2007

Ketchikan: Ketchikan Fills the Gap with Harbor Patrols - 2007 earmarked a banner year start for Ketchikan Flotilla 170-01-02 as they became operational with the Personal Water Craft (PWC) program. On loan from Kawasaki; the 1500cc 168hp 3 person ski became the first for the flotilla. According to Edmund J. Fry, III, Flotilla Commander, it costs the taxpayer absolutely nothing as the Ketchikan Coast Guard Auxiliary volunteers their time. The skis are available for purchase at the end of the summer for a very reasonable price and under the manufacturer's full factory warranty.

The 1500cc 168hp 3 person ski became the first for the Ketchikan Coast Guard Auxiliary flotilla.
Photograph courtesy Ketchikan Coast Guard Auxiliary

According to the Public Affairs Staff Officer Doug Giles, after requesting orders on the data base, the patrols can be underway in less than forty five minutes. Operationally, they are "mini-jet boats" capable of towing, safety patrols, and search and rescue said Giles. "But unlike propeller driven boats, these steer with a jet of water from the engine. If you let off of the throttle, you lose your steering. So the re-occurring training that has to be completed at specific intervals is tough but is the standard of the Auxiliary Volunteer which maintains proficiency" - More...
Tuesday AM - August 07, 2007

Ketchikan: 2007 Blueberry Arts Festival contest results - Juried Art Show at the Mainstay Gallery. Sponsored by the Arts Council.
There were 51 entries

1st place: Fallen Cedar, by Kathy Rousso - (Red cedar roots and bark, agave fiber ­ braided basket) - $150 cash and $100 gift certificate to Tongass Business Center's art supply room

2nd place: Summer's Drift, by Chris Rose (pastel ­ boy in row boat) - $125 cash and $75 gift certificate to the Frame Shop at Exploration Gallery

3rd place: First of July on Monehegan Island, by Marty Harris (filtered photo paper, color photograph ­ Maine beach scene) - $100 cash and $50 to Tatsuda's IGA - More...
Tuesday AM - August 07, 2007




Viewpoints
Opinions/Letters
Basic Rules

Stevens Akutan Airport By Rocky C. Caldero - Tuesday
40 Acres and a Mule By Jay Jones - Tuesday
Senior Baseball By Susan, Lacey & Travis Marks - Tuesday
How growth possible is Gravina? By Rob Glenn - Tuesday
Inconsistent By John P. Suter - Tuesday
The other side... By Amber Williams-Baldwin - Tuesday
How do you like talking to Bombay? By Mark Neckameyer - Tuesday
Nader Prattle By Al Johnson - Tuesday AM
Jerry Cegelske is my hero! By Ardath Piston - Tuesday AM
Bejeweled Downtown By Derek Flom - Tuesday AM
Where our taxes go By Chris Barry - Tuesday AM
Trolleys By Dawn Rauwolf - Tuesday AM
Doubled Edged Sword By Don Hoff Jr. - Tuesday AM
Buttinskies, tax dollars, bridges, and more... By Tyrell Rettke - Friday AM
Sorely Misguided By Jerry Cegelske - Friday AM
Buttinskis, Bridges, Smoking, and Tourist Traps By James (Bud) Burke - Thursday PM
Ban horse trolleys before cell phones By Chris Tucker - Thursday PM
Cell phone ban By Penny Eubanks - Thursday PM
Running for re-election By Dave Lieben - Thursday PM
Eyes roll when we hear, bridge blah, blah, blah By Edward Brown - Thursday PM
Ketchikan needs to expand By James A Llanos Jr - Thursday PM
Rights, somebody & somewhere to nowhere By Patti Brady - Thursday PM
Hot Seat By Rob Glenn - Thursday PM
More Letters/Viewpoints
Webmail your letter or
Email Your Letter To: editor@sitnews.us

Ketchikan

Ketchikan Police Report
AK Troopers Daily Dispatch
Today's Forecast
Satellite
Today's Weather Images
Marine Forecasts
Ketchikan Weather Data
Current AK Weather Map

CLASSIFIEDS

Publish ad
Please select the proper category before posting.




CLASSIFIEDS' CATEGORIES

Announcements and
Help Wanted
For Sale / Free Stuff
Garage Sales
Homes / Apts/ Property
Pets
Wanted
Lost & Found
Local Services
Publish your ad

More Front Page Archives

Columns - Commentary

Marsha Mercer: Summertime and the ethics is easy - Ted Stevens offered the FBI a house key, but agents said no thanks. They had their own ways to get into his home in Girdwood, Alaska.

No, they didn't break down the front door. They called a locksmith. And the news media.

People could see agents in business suits taking pictures of cases of wine. One agent carried to a van a garbage bag filled with heaven-knows-what.

The best reality show is still reality.

And it doesn't get much better than this. The day after FBI and Internal Revenue Service agents raided his home, the longest-serving Republican in Senate history threatened in a private luncheon with GOP senators to hold up the ethics bill that was rolling through the Senate. He didn't want to give up flying home with lobbyists. - More...
Tuesday AM - August 07, 2007

Ann McFeatters: A bridge to more disasters - And so our latest true-life, made-for-cable-TV disaster unfolds.

Remember the talk about the nation's crumbling infrastructure after levees failed during Hurricane Katrina? Remember those SUV-eating sinkholes in Brooklyn? Remember the report that $120 billion a year is wasted on road repairs because our highways are decaying? Remember when the electric grid caused a power blackout that affected millions? Remember the Hawaii dam that collapsed, killing seven people? How about the analysis that 13,000 highway fatalities each year occur because of congestion or poor maintenance and design?

The catastrophe in downtown Minneapolis caused by an arterial bridge collapsing in rush-hour traffic is the latest in unheeded warnings that, physically, the United States is in bad shape.

We Americans who have rejoiced in -- and boasted about -- the grandeur of our cities, the comfort of reliable electricity, the wonder that has been our national highway system, the easy readiness of tap water and our can-do eagerness to build the best have been blind about growing fissures in that very infrastructure. - More...
Tuesday AM - August 07, 2007

Dale McFeatters: Ethics vs. earmarks - Amidst much self-congratulation, Congress after several false starts has succeeded in passing a bill tightening its ethics regulations. And if the new regs won't terribly diminish the role of cash and lobbyists' clout in the legislative process, they will make it a lot more transparent.

Members of the House and Senate and their political committees must fully disclose those lobbyists who raise more than $15,000 for them in a six-month period by "bundling," wrapping donations from numerous sources into a single package. Lobbyists must disclose donations made to committees, charities, organizations and foundations associated with members of Congress. These disclosures are to be carried on easily searchable databases.

The bill would end what was almost a way of life in Washington by banning meals, travel and gifts paid for by lobbyists and their clients. And the bill would end a tradition at the national political conventions by prohibiting lawmakers from attending lobbyist-paid events in their honor. - More...
Tuesday AM - August 07, 2007

Editorial: Bottled-water boondoggle - The surge in bottled-water sales is one of those consumer crazes that would be funny if it weren't so damaging to the environment.

The International Bottled Water Association says that national sales by volume rose 9.5 percent and might go up 10 percent this year. Sales have been surging the past decade. This is because of heavy marketing, which has helped make drinking from a bottle with a pretty company label on it chic and drinking good old-fashioned no-name tap water in a glass (made out of glass) unacceptably tacky in a status-obsessed society.

But in fact, tap water is safe -- and indeed often better than the most expensive bottled stuff.

Indeed, much expensive bottled water sold is tap water! Take Aquafina, which comes from the public water supply of lovely Ayer, Mass. It's all about marketing -- not health. It's one of the great consumer scams of the past decade. - More...
Tuesday AM - August 07, 2007

---

E-mail your news tips, news
releases & photos to:
editor@sitnews.us

SitNews
Stories in the News
©1999 - 2007
Ketchikan, Alaska

M.C. Kauffman, Webmaster/Editor
webmaster@sitnews.us

In Memory of SitNews's first editor,
Dick Kauffman
1932-2007

Locally owned & operated.
Online since 1999

Articles & photographs that appear in SitNews are protected by copyright and may not be reprinted or distributed without written permission from and payment of required fees to the proper sources.