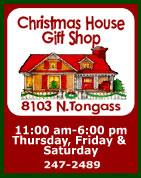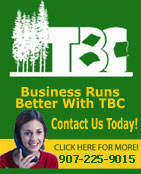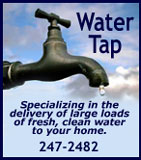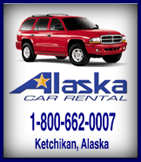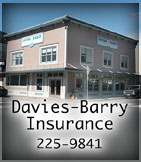 Contact


Webmail Letters


News Tips


Search Sitnews


Copyright Info


Archives
Today's News


Alaska & Ketchikan


Top Stories


U.S. News


U.S. Politics


Stock Watch


Personal Finance


Science News


US Education News


Parenting News


Seniors News


Medical News


Health News


Fitness


Offbeat News


Online Auction News


Today In History


Product Recalls


Obituaries
Quick News Search


Alaska


Ketchikan


SE Alaska


Alaska News Links
Columns - Articles


Dave Kiffer


Arts & Entertainment


Parnassus Reviews


Jason Love


Fish Factor


Bob Ciminel


Chemical Eye On...


Rob Holston


More Columnists
Ketchikan


Our Troops
Historical Ketchikan


June Allen


Dave Kiffer


Louise B. Harrington
Recognition


Match of the Month


Asset Builders
Kid's Corner


Bob Morgan
Ketchikan Arts & Events


Ketchikan Museums


KTN Public Libraryt


Parks & Recreation


Chamber
Lifestyles


Home & Garden


Food & Drink


Arts & Culture


Book Reviews


Movie Reviews


Celebrity Gossip
On the Web


Cool Sites


Webmaster Tips


Virus Warnings
Sports


Ketchikan Links


Top Sports News
Public Records


FAA Accident Reports


NTSB Accident Reports


Court Calendar


Court Records Search


Wanted: Absconders


Sex Offender Reg.


Public Notices
Weather, Webcams


Today's Forecast


KTN Weather Data


AK Weather Map


Ketchikan Webcam


SE AK Webcams


Alaska Webcams


AK Earthquakes


Earthquakes
TV Guide


Ketchikan
Ketchikan Phone Book


Yellow Pages


White Pages
Employment


Employment
Government Links


Local Government


State & National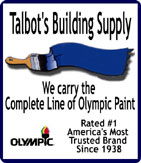 All hanging baskets on sale now. Stop by and check out our special weekly sales.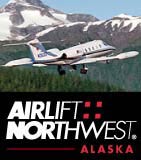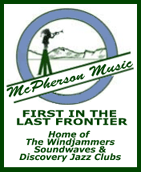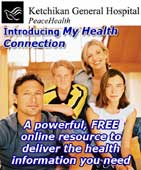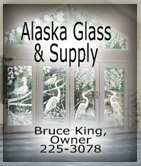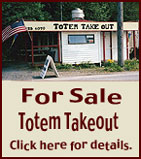 Thursday
August 09, 2007



Herring Cove Bear
Front Page Photo by Law Hyland
Contact Law Hyland at turquoiseblade[at]yahoo.com

Ketchikan: Rainfall above average in Ketchikan for July; Alaska Weather Summary - Much of Alaska experienced a warmer than normal July this year, save for Southcentral and parts of the Panhandle. The strongest temperature departures were for the northwest portion of the state. Precipitation was plentiful in Southeast and parts of the Interior, though dry conditions prevailed in the northwest. It was especially dry on the Arctic coast.

Ketchikan had more than 10 inches of rainfall this July, and experienced only two days without rain. The precipitation total was 3.63 inches above average for the month. The highest daily total came on July 9, with 1.31 inches reported. Temperatures were near normal for July, with 57.7 degrees Fahrenheit as the monthly average. This was just a few tenths of a degree cooler than normal. The average high and low for the month was 64 degrees, and 51 degrees, respectively. The highest observed temperatures were 71 degrees Fahrenheit on July 12 and 17. The lowest observed temperature occurred on July 7. It was a chilly 43 degrees Fahrenheit.

Precipitation was abundant in Juneau this July, with 6.71 inches reported at the airport during the month. This was a departure from normal by 2.57 inches. Only three days during the month were without rainfall. Temperatures were quite close to normal, with a monthly average of 56.6 degrees Fahrenheit, just two tenths of a degree below average. The average high, 63 degrees, and the average low, 51 degrees, were also near normal for July. The high for the month was 71 degrees, and occurred on July 15. The low, 44 degrees, was reported on July 3. Fog was reported on 24 days during the month, and winds were relatively light. The mean monthly wind speed was 5.2 mph. - More...
Thursday - August 09, 2007

Alaska: Board Scores Highest Investment Returns in 20 Years - Gail Schubert, Chair of the Alaska Retirement Management Board (ARMB) announced Wednesday that the ARMB, the governing board for the state's retirement systems, achieved the highest investment returns earned by the retirement funds in the last 20 years.

Schubert said, "According to Gary Bader, our Chief Investment Officer, preliminary data indicate our retirement funds have earned 18.7% for the fiscal year ended June 30," "We knew we were having a good year when our investment consultant, Callan Associates, told the board that as of March 30, our investment returns placed us in the top 5% of public funds in the Callan data base."

According to Schubert, the plan has benefited by investing in multiple asset classes. During fiscal year 2007 the funds invested about 36% of assets in Domestic Equities, 16% in International Equities, 22% in Domestic Fixed Income, and the balance in other asset classes. Bader said for the year ended March 31, 2007 that each of the board's major asset classes out performed those of the average public employer pension plan. "We were hitting on all cylinders last year," Bader said. - More...
Thursday - August 09, 2007

Alaska: Accidental and intentional plastic rides the ocean By NED ROZELL - Twenty-eight years after scientists spilled hundreds of plastic discs on the ice of the Beaufort Sea to determine ocean currents, another one has come home to roost at the Geophysical Institute at the University of Alaska Fairbanks.

Dean Orbison poses with his collection of floating toys that were found while beachcombing. The toys fell off a ship in the North Pacific in 1992 and made their way to Southeast Alaska, near Orbison's home in Sitka.
Photo courtesy Dean Orbison

In summer 2007, graduate student Nathan Coutsoubos of UAF's Resilience and Adaptation Program found a yellow plastic disk on the tundra in Barrow, just 60 feet from a salt-water lagoon. He picked up the disc and saw a printed message: "One Dollar Reward on Return of Serial Number with Date Found, Location, Your Name and Address to Geophysical Institute, Univ. of Alaska, Fairbanks."

Coutsoubos, who studies shorebirds on the North Slope, brought the disc back to Fairbanks, where he will return it to Roberta Greenlee of the Geophysical Institute's Business Office. Greenlee has handed out these dollars for years, but not since 1998, when two brothers in Scotland returned a disc they had found in the rocks there.

In 1979, scientists scattered 1,500 of the seven-inch discs on the sea ice around Prudhoe Bay to see how oil spilled there might drift. Researchers involved with the project wrote up the final report long ago after people found hundreds of discs in North Slope villages and collected their dollars, but a few of the discs endure.

The 1979 experiment wasn't the first time scientists dropped things in Alaska waters that they hoped others would find. From 1956 to 1959, Canadian scientists stuffed messages into 19,000 12-ounce brown beer bottles and set them adrift in the Gulf of Alaska. In the notes, they asked the finders to tell them where they picked up the bottles, so they could better understand ocean currents. The last published report of a message-in-a-bottle find was in 1972. - More...
Thursday - August 09, 2007


Ketchikan: China-North American Energy Policies Subject of Government Meetings - Senator Bert Stedman (R-Sitka) just returned from Beijing, China where he was attending a China-North American energy policy dialogue. The trip was organized by The Energy Council and the National Development & Reform Commission, an agency of the Chinese government's State Council. Senator Stedman represents District A, which includes Ketchikan.

The Energy Council is a national organization of legislators from energy-producing states whose purpose is to facilitate better communication between those states with the ultimate goal of influencing federal energy policies and regulations. In February, Stedman was appointed by the Senate to represent Alaska on the Energy Council's Executive Board. "As the country's largest net energy exporter, it's critical that Alaska's interests be adequately represented on the Energy Council" said Stedman after his appointment.

The purpose of the Beijing trip was to establish a dialogue on energy and related environmental policy issues impacting both China and North America. During the four-day trip, the group met with key government officials who have significant influence over China's energy policy, including the Bureau of Energy, the Office of National Energy and the China National Petroleum Corporation. The U.S. executive committee members were also accompanied by Canadian representatives of the Council on the trip. - More...
Thursday - August 09, 2007

National: Accurate forecasts for oil prices remain extremely rare By MIKE MEYERS - Since 1985, federal government forecasts on oil prices have missed the mark, on average, from 6 percent to 116 percent.

"I've done 120 short-term energy outlooks and I've probably gotten two of them right," said Mark Rodekohr, a veteran Department of Energy (DOE) economist.

"We've long been embarrassed by our mistakes," he said.

Private forecasters have done little better. Even with Monday's big drop, if oil prices don't fall a lot further, 2007 will mark the ninth year in a row that the "market consensus" guessed low on how high oil prices would go.

On average, private forecasters have undershot their target by 31 percent each year, according to a recent analysis by Deutsche Bank. In the past five years, the price of a barrel of oil has tripled. The fact is, few experts saw it coming.

"Analysts get married to a forecast or a particular view," said Michael Lewis, global head of commodities research at Deutsche Bank's London office. "It's hard to break free from history."

The results of faulty oil price forecasts can be far-reaching.

Project too low and the auto industry will build big-engine gas-guzzlers that won't sell when fuel prices surge and airlines will be punished for moving too slowly to buy fuel-efficient planes.

Project too high and millions of fuel-efficient cars suddenly will look unappealing if gasoline prices ebb and oil companies will invest billions in oil drilling and refineries that won't pay off in the long run. - More...
Thursday - August 09, 2007




Viewpoints
Opinions/Letters
Basic Rules

Special Session Location Raises Serious Concerns By Senator Bert Stedman - Thursday
Education: A Wise Investment By Gregory Vickrey - Thursday
VENEERGATE II By David G. Hanger - Thursday
Asking for owner of dog to step up and do the right thing By Maia Bowers - Thursday
Racism By Lonnie Guthrie - Thursday
Learn first hand of improvements taking place in Iraq By Rob Holston - Thursday
Growth on Gravina? By Anita Hales - Thursday
Green Acres By Debby Otte - Thursday
Stevens Akutan Airport By Rocky C. Caldero - Tuesday
40 Acres and a Mule By Jay Jones - Tuesday
Senior Baseball By Susan, Lacey & Travis Marks - Tuesday
How growth possible is Gravina? By Rob Glenn - Tuesday
Inconsistent By John P. Suter - Tuesday
The other side... By Amber Williams-Baldwin - Tuesday
How do you like talking to Bombay? By Mark Neckameyer - Tuesday
Nader Prattle By Al Johnson - Tuesday AM
Jerry Cegelske is my hero! By Ardath Piston - Tuesday AM
Bejeweled Downtown By Derek Flom - Tuesday AM
Where our taxes go By Chris Barry - Tuesday AM
Trolleys By Dawn Rauwolf - Tuesday AM
Doubled Edged Sword By Don Hoff Jr. - Tuesday AM
Buttinskies, tax dollars, bridges, and more... By Tyrell Rettke - Friday AM
Sorely Misguided By Jerry Cegelske - Friday AM
Buttinskis, Bridges, Smoking, and Tourist Traps By James (Bud) Burke - Thursday PM
Ban horse trolleys before cell phones By Chris Tucker - Thursday PM
Cell phone ban By Penny Eubanks - Thursday PM
Running for re-election By Dave Lieben - Thursday PM
Eyes roll when we hear, bridge blah, blah, blah By Edward Brown - Thursday PM
Ketchikan needs to expand By James A Llanos Jr - Thursday PM
Rights, somebody & somewhere to nowhere By Patti Brady - Thursday PM
Hot Seat By Rob Glenn - Thursday PM
More Letters/Viewpoints
Webmail your letter or
Email Your Letter To: editor@sitnews.us

Ketchikan

Ketchikan Police Report
AK Troopers Daily Dispatch
Today's Forecast
Satellite
Today's Weather Images
Marine Forecasts
Ketchikan Weather Data
Current AK Weather Map

CLASSIFIEDS

Publish ad
Please select the proper category before posting.




CLASSIFIEDS' CATEGORIES

Announcements and
Help Wanted
For Sale / Free Stuff
Garage Sales
Homes / Apts/ Property
Pets
Wanted
Lost & Found
Local Services
Publish your ad

More Front Page Archives

Columns - Commentary

Marsha Mercer: Summertime and the ethics is easy - Ted Stevens offered the FBI a house key, but agents said no thanks. They had their own ways to get into his home in Girdwood, Alaska.

No, they didn't break down the front door. They called a locksmith. And the news media.

People could see agents in business suits taking pictures of cases of wine. One agent carried to a van a garbage bag filled with heaven-knows-what.

The best reality show is still reality.

And it doesn't get much better than this. The day after FBI and Internal Revenue Service agents raided his home, the longest-serving Republican in Senate history threatened in a private luncheon with GOP senators to hold up the ethics bill that was rolling through the Senate. He didn't want to give up flying home with lobbyists. - More...
Tuesday AM - August 07, 2007

Ann McFeatters: A bridge to more disasters - And so our latest true-life, made-for-cable-TV disaster unfolds.

Remember the talk about the nation's crumbling infrastructure after levees failed during Hurricane Katrina? Remember those SUV-eating sinkholes in Brooklyn? Remember the report that $120 billion a year is wasted on road repairs because our highways are decaying? Remember when the electric grid caused a power blackout that affected millions? Remember the Hawaii dam that collapsed, killing seven people? How about the analysis that 13,000 highway fatalities each year occur because of congestion or poor maintenance and design?

The catastrophe in downtown Minneapolis caused by an arterial bridge collapsing in rush-hour traffic is the latest in unheeded warnings that, physically, the United States is in bad shape.

We Americans who have rejoiced in -- and boasted about -- the grandeur of our cities, the comfort of reliable electricity, the wonder that has been our national highway system, the easy readiness of tap water and our can-do eagerness to build the best have been blind about growing fissures in that very infrastructure. - More...
Tuesday AM - August 07, 2007

Dale McFeatters: Ethics vs. earmarks - Amidst much self-congratulation, Congress after several false starts has succeeded in passing a bill tightening its ethics regulations. And if the new regs won't terribly diminish the role of cash and lobbyists' clout in the legislative process, they will make it a lot more transparent.

Members of the House and Senate and their political committees must fully disclose those lobbyists who raise more than $15,000 for them in a six-month period by "bundling," wrapping donations from numerous sources into a single package. Lobbyists must disclose donations made to committees, charities, organizations and foundations associated with members of Congress. These disclosures are to be carried on easily searchable databases.

The bill would end what was almost a way of life in Washington by banning meals, travel and gifts paid for by lobbyists and their clients. And the bill would end a tradition at the national political conventions by prohibiting lawmakers from attending lobbyist-paid events in their honor. - More...
Tuesday AM - August 07, 2007

Editorial: Bottled-water boondoggle - The surge in bottled-water sales is one of those consumer crazes that would be funny if it weren't so damaging to the environment.

The International Bottled Water Association says that national sales by volume rose 9.5 percent and might go up 10 percent this year. Sales have been surging the past decade. This is because of heavy marketing, which has helped make drinking from a bottle with a pretty company label on it chic and drinking good old-fashioned no-name tap water in a glass (made out of glass) unacceptably tacky in a status-obsessed society.

But in fact, tap water is safe -- and indeed often better than the most expensive bottled stuff.

Indeed, much expensive bottled water sold is tap water! Take Aquafina, which comes from the public water supply of lovely Ayer, Mass. It's all about marketing -- not health. It's one of the great consumer scams of the past decade. - More...
Tuesday AM - August 07, 2007

---

E-mail your news tips, news
releases & photos to:
editor@sitnews.us

SitNews
Stories in the News
©1999 - 2007
Ketchikan, Alaska

M.C. Kauffman, Webmaster/Editor
webmaster@sitnews.us

In Memory of SitNews's first editor,
Dick Kauffman
1932-2007

Locally owned & operated.
Online since 1999

Articles & photographs that appear in SitNews are protected by copyright and may not be reprinted or distributed without written permission from and payment of required fees to the proper sources.