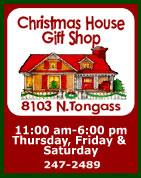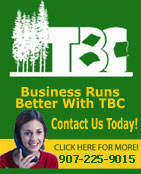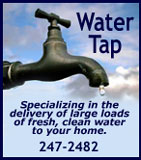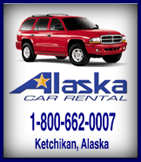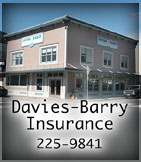 Contact


Webmail Letters


News Tips


Search Sitnews


Copyright Info


Archives
Today's News


Alaska & Ketchikan


Top Stories


U.S. News


U.S. Politics


Stock Watch


Personal Finance


Science News


US Education News


Parenting News


Seniors News


Medical News


Health News


Fitness


Offbeat News


Online Auction News


Today In History


Product Recalls


Obituaries
Quick News Search


Alaska


Ketchikan


SE Alaska


Alaska News Links
Columns - Articles


Dave Kiffer


Arts & Entertainment


Parnassus Reviews


Jason Love


Fish Factor


Bob Ciminel


Chemical Eye On...


Rob Holston


More Columnists
Ketchikan


Our Troops
Historical Ketchikan


June Allen


Dave Kiffer


Louise B. Harrington
Recognition


Match of the Month


Asset Builders
Kid's Corner


Bob Morgan
Ketchikan Arts & Events


Ketchikan Museums


KTN Public Libraryt


Parks & Recreation


Chamber
Lifestyles


Home & Garden


Food & Drink


Arts & Culture


Book Reviews


Movie Reviews


Celebrity Gossip
On the Web


Cool Sites


Webmaster Tips


Virus Warnings
Sports


Ketchikan Links


Top Sports News
Public Records


FAA Accident Reports


NTSB Accident Reports


Court Calendar


Court Records Search


Wanted: Absconders


Sex Offender Reg.


Public Notices
Weather, Webcams


Today's Forecast


KTN Weather Data


AK Weather Map


Ketchikan Webcam


SE AK Webcams


Alaska Webcams


AK Earthquakes


Earthquakes
TV Guide


Ketchikan
Ketchikan Phone Book


Yellow Pages


White Pages
Employment


Employment
Government Links


Local Government


State & National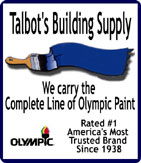 All hanging baskets on sale now. Stop by and check out our special weekly sales.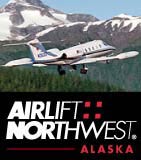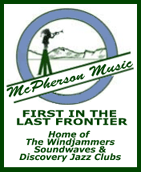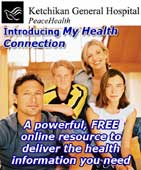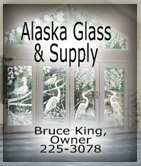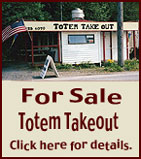 Monday
August 13, 2007



Evening Thunderstorm
Front Page Photo by Carl Thompson

Ketchikan: Ward Cove Post Office Dedicated to Former Postmaster Alice Brusich - The Ward Cove Post Office was dedicated to former Postmaster Alice Brusich who served as Postmaster at Ward Cove beginning when Alaska was still a territory in 1954 and retiring in 1985. She was appointed to the position by Bob Bartlett, who was Alaska's territorial delegate to the U.S. Congress at the time.

Left to right, Diane Horbochuk (District Manager for the Alaska District of the US Postal Service), Alice Brusich ( former postmaster of Ward Cove) and Senator Lisa Murkowski. The Ward Cove Post Office building was named for Alice Brusich by an Act of Congress last October. This was the unveiling of the plaque honoring the event.
Front Page Photo by Carl Thompson

Congressional approval is required to dedicate a Post Office in an individual's name. The dedication took place during a ceremony at the Ward Cove Post Office just outside of Ketchikan on Saturday. Dianne Horbochuk, Manager of the Postal Service's Alaska District, and U.S. Senator Lisa Murkowski participated in the dedication event.

"I was surprised, but thrilled when I heard they wanted to dedicate the Ward Cove Post Office in my name," Brusich said when first notified of the approval to dedicate the branch in her name . "It is quite an honor. The original post office I served in was in an old rundown building without a bathroom. It burned down and was replaced several times. I never served in the current building - I retired shortly before it opened."

Brusich was very active in the Postal Service and in the community. Her entire career was spent in Ward Cove although she was Acting Postmaster in Ketchikan in the early 1970s, but continued to serve as Postmaster in Ward Cove at the same time.

She helped found the Alaska Chapter of the National Association of Postmasters of the United States and served as President, Secretary-Treasurer and on the Executive Committee at various times. She was also Vice President of the national organization in the 1970s.

Brusich was a Postmaster Trainer for many years training new Postmasters throughout the state in how to set up their office.

Brusich served on the Maritime Commission and with the Business & Professional Women who named her "Woman of the Year" once. She was also on the Ketchikan Chamber of Commerce for many years. She served as Chairman of a committee established to dedicate the Ketchikan International Airport in 1973. - More...
Monday - August 13, 2007

Alaska: Alaska's Largest Fisheries Research Facility Opens Soon - "We are proud of the new marine research facility, and we're inviting everyone to come have a look," said Doug DeMaster, director of the Alaska Fisheries Science Center. "This facility will bolster marine science in Alaska, and will aid efforts to keep Alaska's ocean ecosystems strong and productive. Getting to where we are today was a long, broad-based effort of federal, state, local, university and private interests. We're taking August 21 to recognize the success of all our efforts."

Ted Stevens Marine Research Institute
Photo by John Hudson - Courtesy NOAA

The open house at the new Ted Stevens Marine Research Institute at Lena Point in Juneau, Alaska will be held from 3:30 to 7 p.m. on Aug. 21, 2007. Tours of the facility start from the main lobby.

The opening of the facility is the culmination of a 15-year effort to create Alaska's largest fisheries research facility. The new 69,000 square foot, two-story building will enable scientists to expand research into Alaskan fisheries and meet the growing information needs of the NOAA Fisheries Service ecosystem approach to managing fisheries. The center provides the conference facilities, laboratory space and work space needed to bring together scientists from the many specialties that collaborate to understand and manage Alaska's fisheries.

What sets the new facility apart from past facilities is its laboratories, which are larger, safer and provide increased scientific capabilities. In addition to chemistry, genetics, and biology laboratories, there is a large wet lab, a necropsy room equipped to handle small marine mammals, large fish and sharks, an ichthyology laboratory for sorting and identification of specimens, two large walk-in freezers, and a large day room for contractors and other project personnel. The wet lab will have just under 2,000 square feet of enclosed space, 4,000 square feet of outdoor space, overhead electric power access, and can receive 1,200 gallons per minute of filtered sea water.

"We congratulate NOAA Fisheries Service on the completion of its building, and look forward to the day when both the federal and university marine research facilities stand on Lena Point, where the best minds in Alaska marine research can exchange ideas and leverage one another's work for the better understanding of the oceans and of Alaska's ecosystems," said Denis Wiesenburg, Dean of the School of Fisheries and Ocean Sciences at the University of Alaska Fairbanks. - More...
Monday - August 13, 2007


Ketchikan: Hildebrandt NTVFD's Newest Career Firefighter - Firefighter/EMT Scott Hildebrandt has joined North Tongass Volunteer Fire Department as their newest career member. Hildebrandt started his tenure with the department on July 30th and has already had a great impact on the department said NTFD Chief Dave Hull. "He brings to the staff abilities needed to upgrade our first response capabilities and to allow us to catch up on a long list of projects associated with the construction of the two stations," said Chief Hull.

FF Hildebrandt supplying water to firefighters at a fire.
Photo courtesy NTVFD

Chief Hull said, "We will rapidly bring his EMT level of training up to the ALS level hopefully before the end of the year. This will increase our EMS capabilities as well." - More...
Monday - August 13, 2007

Alaska: Killing Beluga whales sparks a controversy By TAMAR BEN-YOSEF - Over the past 20 years, the Inupiat of the Northwest Arctic had come to terms with the fact that they might never be able to hunt beluga whales as they and their ancestors had in the past.

And they could only speculate about what had happened to one of their main subsistence food sources, which in previous times would frequent local shores with the preciseness of a clock. No one really knows why the white whales stopped showing up in large numbers in the Kotzebue region.

Then in late July, another mystery swam to the shallow waters of the village of Kivalina: hundreds of beluga, mainly large males, coming from the north.

The surprise appearance of the belugas spread through the villages of Kivalina, Point Hope, Buckland, Kotzebue and Deering. Residents took to the beaches and harvested as many as 70 whales. And that sparked a local debate: Did they take too many?

Hundreds of belugas had not been seen in the area since the mid-1990s, when a large number of whales showed up one summer and locals caught more than 60. People theorized at the time that they had migrated from Russian waters.

Longtime hunters in the region have raised doubts about whether this summer's whales are the lost pods of Kotzebue Sound, especially given that they are swimming close to shore and seemingly unafraid of humans. - More...
Monday - August 13, 2007




Viewpoints
Opinions/Letters
Basic Rules

Gravina Clean Up Volunteers Needed By Jerry Cegelske - Tuesday AM
Re: Green Acres By Vicki McKee - Tuesday AM
Lots of cover-ups... By Cheryl Henley - Tuesday AM
Ketchikan Visit By Phillip L. Alderson - Tuesday AM
Secon's new paving By Randy M. Lake - Tuesday AM
Just east of Nowhere By Robert McRoberts - Tuesday AM
Herring Cove Bear Viewing By Jeff Hendrickson - Monday PM
Diversify downtown Ketchikan By Matthew Woolsey - Monday PM
Ketchikan Creek Street Bridge By Pete Ellis - Monday PM
Thank You, "Buttinskis" By Katie Jo Parrott - Monday PM
Debby's Green Acres By Chris Elliott - Monday PM
Horse Trolleys By Danielle Diggins - Monday PM
"Frozen north", "Lower 48" and other favorite definitions about others By Edward Brown- Monday PM
Borough Manager does not answer key question By Mary Lynn Dahl - Saturday
Special Session Location Raises Serious Concerns By Senator Bert Stedman - Thursday
Education: A Wise Investment By Gregory Vickrey - Thursday
VENEERGATE II By David G. Hanger - Thursday
Asking for owner of dog to step up and do the right thing By Maia Bowers - Thursday
Racism By Lonnie Guthrie - Thursday
Learn first hand of improvements taking place in Iraq By Rob Holston - Thursday
Growth on Gravina? By Anita Hales - Thursday
Green Acres By Debby Otte - Thursday
More Letters/Viewpoints
Webmail your letter or
Email Your Letter To: editor@sitnews.us

Ketchikan

Ketchikan Police Report
AK Troopers Daily Dispatch
Today's Forecast
Satellite
Today's Weather Images
Marine Forecasts
Ketchikan Weather Data
Current AK Weather Map

CLASSIFIEDS

Publish ad
Please select the proper category before posting.




CLASSIFIEDS' CATEGORIES

Announcements and
Help Wanted
For Sale / Free Stuff
Garage Sales
Homes / Apts/ Property
Pets
Wanted
Lost & Found
Local Services
Publish your ad

More Front Page Archives

Columns - Commentary

Marsha Mercer: Summertime and the ethics is easy - Ted Stevens offered the FBI a house key, but agents said no thanks. They had their own ways to get into his home in Girdwood, Alaska.

No, they didn't break down the front door. They called a locksmith. And the news media.

People could see agents in business suits taking pictures of cases of wine. One agent carried to a van a garbage bag filled with heaven-knows-what.

The best reality show is still reality.

And it doesn't get much better than this. The day after FBI and Internal Revenue Service agents raided his home, the longest-serving Republican in Senate history threatened in a private luncheon with GOP senators to hold up the ethics bill that was rolling through the Senate. He didn't want to give up flying home with lobbyists. - More...
Tuesday AM - August 07, 2007

Ann McFeatters: A bridge to more disasters - And so our latest true-life, made-for-cable-TV disaster unfolds.

Remember the talk about the nation's crumbling infrastructure after levees failed during Hurricane Katrina? Remember those SUV-eating sinkholes in Brooklyn? Remember the report that $120 billion a year is wasted on road repairs because our highways are decaying? Remember when the electric grid caused a power blackout that affected millions? Remember the Hawaii dam that collapsed, killing seven people? How about the analysis that 13,000 highway fatalities each year occur because of congestion or poor maintenance and design?

The catastrophe in downtown Minneapolis caused by an arterial bridge collapsing in rush-hour traffic is the latest in unheeded warnings that, physically, the United States is in bad shape.

We Americans who have rejoiced in -- and boasted about -- the grandeur of our cities, the comfort of reliable electricity, the wonder that has been our national highway system, the easy readiness of tap water and our can-do eagerness to build the best have been blind about growing fissures in that very infrastructure. - More...
Tuesday AM - August 07, 2007

Dale McFeatters: Ethics vs. earmarks - Amidst much self-congratulation, Congress after several false starts has succeeded in passing a bill tightening its ethics regulations. And if the new regs won't terribly diminish the role of cash and lobbyists' clout in the legislative process, they will make it a lot more transparent.

Members of the House and Senate and their political committees must fully disclose those lobbyists who raise more than $15,000 for them in a six-month period by "bundling," wrapping donations from numerous sources into a single package. Lobbyists must disclose donations made to committees, charities, organizations and foundations associated with members of Congress. These disclosures are to be carried on easily searchable databases.

The bill would end what was almost a way of life in Washington by banning meals, travel and gifts paid for by lobbyists and their clients. And the bill would end a tradition at the national political conventions by prohibiting lawmakers from attending lobbyist-paid events in their honor. - More...
Tuesday AM - August 07, 2007

Editorial: Bottled-water boondoggle - The surge in bottled-water sales is one of those consumer crazes that would be funny if it weren't so damaging to the environment.

The International Bottled Water Association says that national sales by volume rose 9.5 percent and might go up 10 percent this year. Sales have been surging the past decade. This is because of heavy marketing, which has helped make drinking from a bottle with a pretty company label on it chic and drinking good old-fashioned no-name tap water in a glass (made out of glass) unacceptably tacky in a status-obsessed society.

But in fact, tap water is safe -- and indeed often better than the most expensive bottled stuff.

Indeed, much expensive bottled water sold is tap water! Take Aquafina, which comes from the public water supply of lovely Ayer, Mass. It's all about marketing -- not health. It's one of the great consumer scams of the past decade. - More...
Tuesday AM - August 07, 2007

---

E-mail your news tips, news
releases & photos to:
editor@sitnews.us

SitNews
Stories in the News
©1999 - 2007
Ketchikan, Alaska

M.C. Kauffman, Webmaster/Editor
webmaster@sitnews.us

In Memory of SitNews's first editor,
Dick Kauffman
1932-2007

Locally owned & operated.
Online since 1999

Articles & photographs that appear in SitNews are protected by copyright and may not be reprinted or distributed without written permission from and payment of required fees to the proper sources.