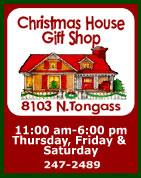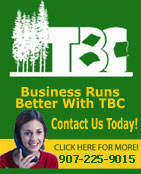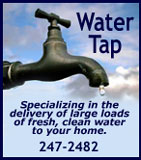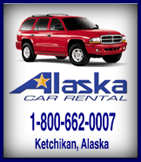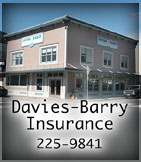 Contact


Webmail Letters


News Tips


Search Sitnews


Copyright Info


Archives
Today's News


Alaska & Ketchikan


Top Stories


U.S. News


U.S. Politics


Stock Watch


Personal Finance


Science News


US Education News


Parenting News


Seniors News


Medical News


Health News


Fitness


Offbeat News


Online Auction News


Today In History


Product Recalls


Obituaries
Quick News Search


Alaska


Ketchikan


SE Alaska


Alaska News Links
Columns - Articles


Dave Kiffer


Arts & Entertainment


Parnassus Reviews


Jason Love


Fish Factor


Bob Ciminel


Chemical Eye On...


Rob Holston


More Columnists
Ketchikan


Our Troops
Historical Ketchikan


June Allen


Dave Kiffer


Louise B. Harrington
Recognition


Match of the Month


Asset Builders
Kid's Corner


Bob Morgan
Ketchikan Arts & Events


Ketchikan Museums


KTN Public Libraryt


Parks & Recreation


Chamber
Lifestyles


Home & Garden


Food & Drink


Arts & Culture


Book Reviews


Movie Reviews


Celebrity Gossip
On the Web


Cool Sites


Webmaster Tips


Virus Warnings
Sports


Ketchikan Links


Top Sports News
Public Records


FAA Accident Reports


NTSB Accident Reports


Court Calendar


Court Records Search


Wanted: Absconders


Sex Offender Reg.


Public Notices
Weather, Webcams


Today's Forecast


KTN Weather Data


AK Weather Map


Ketchikan Webcam


SE AK Webcams


Alaska Webcams


AK Earthquakes


Earthquakes
TV Guide


Ketchikan
Ketchikan Phone Book


Yellow Pages


White Pages
Employment


Employment
Government Links


Local Government


State & National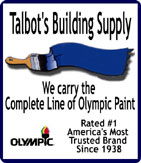 All hanging baskets on sale now. Stop by and check out our special weekly sales.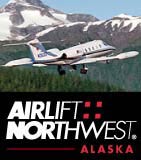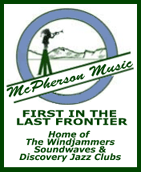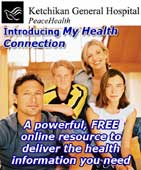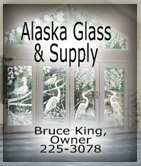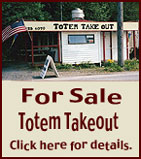 Thursday
August 16, 2007



Ketchikan From the Rainbird Trail
Front Page Photo by Rachel Ross at rross[at]kpunet.net

Alaska: FBI probes science contracts to firm with ties to Alaska senator By ERIKA BOLSTAD and GREG GORDON - The FBI is investigating the National Science Foundation's award of up to $170 million in contracts to the oil-field-services company that oversaw renovations on U.S. Sen. Ted Stevens' home.

The firm, Veco Corp., captured a lucrative five-year NSF contract in 1999 to provide logistics and support for polar research, although it had no previous experience in that field. During the same time period, Veco's top executive managed renovations that doubled the size of the longtime Republican senator's Girdwood, Alaska, home -- the scene of a July 30 FBI raid.

NSF spokesman Dana Cruikshank told McClatchy Newspapers that the FBI has made inquiries into the 1999 award, worth up to $70 million, and a 2004 follow-up contract for as many as seven years that the company values at up to $100 million. Justice Department spokesman Bryan Sierra and spokeswoman Deborah Weierman of the FBI's Washington field office, which is leading the investigation, declined comment on the NSF contracts.

Veco's founder and CEO, Bill Allen, pleaded guilty this spring to making $400,000 in illegal payments to Alaska lawmakers, including Stevens' son, Ben, who until last year was president of the Alaska Senate. Allen is cooperating in a sweeping FBI corruption investigation that also has led to the conviction of a former Alaska state representative and guilty pleas from a second Veco executive and a prison-industry lobbyist.

Three other state lawmakers are awaiting trial on bribery charges. Ben Stevens has not been charged.

The disclosure provides further evidence of the degree to which the investigation of public corruption in the Alaska Legislature has widened to include at least two of the state's three members of Congress. Alaska's sole congressman, U.S. Rep. Don Young, a Republican, is also under investigation for his ties to Veco. - More...
Thursday - August 16, 2007

Alaska: Permanent Fund returns 17.1% for fiscal 2007 - he Alaska Permanent Fund's investments returned 17.1% for fiscal year 2007, a 13.8% real return after inflation, according to unaudited figures released by the Alaska Permanent Fund Corporation, and ended the year on June 30 with an unaudited value of $37.8 billion.

"We saw some remarkable milestones in fiscal 2006, and we're pleased that the Fund continued to show significant growth through fiscal 2007," said Michael Burns, Chief Executive Officer. "This year is a little bit unusual in that all of the Fund's portfolios had solid positive returns."

Fiscal 2007 started with the stock and bond markets on a low note, but both asset classes turned around in August as inflation concerns eased and the Federal Reserve held interest rates steady, sparking a rally that lasted through the winter. Continued economic expansion in Europe and strong performance from emerging markets allowed the Fund's non-US stock portfolio to provide even greater returns than the domestic portfolio. - More...
Thursday - August 16, 2007

Alaska: F-22 Raptor Air Dominance Fighters Begin Operations In Alaska - Ceremonies held at Elmendorf Air Force Base on August 8th marked the formal beginning of operations for the F-22 Raptor air dominance fighters in Alaska.

"There is no doubt that the F-22 is the most advanced and capable operational fighter in the world," said Larry Lawson, Lockheed Martin Executive Vice President and F-22 Program General Manager. "The Raptor stands ready to defend America and our allies from one of the most strategic locations on the planet. 90th Fighter Squadron pilots are now flying a fighter that is overwhelmingly effective and relevant worldwide
for the next 40 years."

Senior Airmen Michael Doane cleans out the grime in the landing gear of an F-22A Raptor belonging to the 90th Fighter Squadron based in Fairbanks . The aircraft was washed for the first time Aug. 14 since arriving Aug. 8. Airman Doane is assigned to the 3rd Aircraft Maintenance Squadron, 90th Aircraft Maintenance Unit.
(U.S. Air Force photo by Senior Garrett Hothan)

Formed almost 90 years ago during World War I, the 90th FS has the distinction of being the first unit in the Pacific to fly the F-22 and basing Raptors in Alaska underscores America's commitment to the Pacific region.

Aircraft can be deployed rapidly from Alaska to anywhere in the world, and with 67,000 square miles in the Pacific Alaska Range Complex, the state is an ideal location for F-22 operations.

Raptors first visited Alaska in 2006 when the 27th Fighter Squadron at Langley AFB, Va., deployed to participate in Northern Edge, a large-scale, force-on-force exercise. Raptor pilots flew 97 percent of their scheduled missions and achieved an 80-to-1 kill ratio against their Red Air opponents. They also scored direct hits with every 1,000-pound Joint Direct Attack Munition (JDAM) air-to-ground weapon dropped, and increased overall situational awareness for the entire Blue Force through the F-22's integrated avionics. These achievements were key reasons the joint Air Force/contractor F-22 team was awarded the 2006 Robert J. Collier Trophy. - More...
Thursday - August 16, 2007


Alaska: Mystery wolf didn't survive in Alaska By NED ROZELL - An Alaska wolf that disappeared about 12,000 years ago just made another appearance.

No one will ever see this wolf, but scientists have found that it was different from Alaska's wolves of today, and it was not like its Ice-Age contemporaries that lived in, among other places, Los Angeles.

Pleistocene wolf skulls from Rancho La Brea (in present day L.A.), California (above) and Fairbanks (middle). Though the skulls are the same length, their shape is different-the wolf skull from Alaska is wider, suggesting those wolves had greater biting power.
Photo Credit: Blaire Van Valkenburgh, University of California, Los Angeles

Blaire Van Valkenburgh is a UCLA researcher who lives and studies very close to the La Brea Tar Pits in downtown Los Angeles. She and her colleagues compared DNA from wolves that perished in Interior Alaska during the last Ice Age with DNA from living wolves. The Alaska DNA samples came from bones and skulls exposed by Fairbanks miners as they tore away frozen soil to get at gold-bearing gravels beneath. Staff at the American Museum of Natural History came to Fairbanks from the 1920s to the 1940s to gather the bones and bring them back to the museum in New York.

The Alaska wolves surprised the researchers by being unlike the wolves running around Alaska right now. By looking at the DNA from wolf teeth attached to the skulls found in the permafrost (samples from teeth do the least damage to skulls), the scientists found the Alaska wolves had no relationship to modern wolves. - More...
Thursday - August 16, 2007

Alaska: Officials investigate rash of headless walrus carcasses By ALEX DEMARBAN - Dozens of walrus carcasses missing their heads and valuable tusks have been discovered on western Alaska beaches in recent weeks, and federal wildlife authorities are trying to figure out whether they were killed illegally.

Investigators flying over Norton Sound beaches east of Nome counted 79 walrus carcasses in about a 40-mile stretch between Elim and Unalakleet, said Steve Oberholtzer, a special agent for the U.S. Fish and Wildlife Service in Anchorage.

Large numbers of headless walruses have washed ashore in the area before, but this is the most investigators have seen in at least 10 years, Oberholtzer said.

Only Alaska Natives can legally hunt walruses for subsistence, but they must salvage a "substantial portion" of the animal, including the heart, liver, flippers and some red meat. - More...
Thursday - August 16, 2007




Public Meetings

7:00 pm, August 16, Thursday: The Ketchikan City Council will hold a regular meeting in the City Council Chambers...
Agenda PDF (Once the agenda is downloaded, click on each agenda item to download the packet)

Viewpoints
Opinions/Letters
Basic Rules

Veneergate, Borough Manager's Lame answers, and the Borough Assembly's responsibilty to protect OUR assets. By Byron Whitesides - Wednesday PM
Combat fishing on a public sidewalk By Olney Webb - Wednesday PM
Local businesses: Step up and join the game By Charles Edwardson - Wednesday PM
Green Acres and Great Neighbors By Ardath Piston - Wednesday PM
One Ringy Dingy By Chris Elliott - Wednesday PM
Bumps in the road By LeiLani Lake - Wednesday PM
Gravina Clean Up Volunteers Needed By Jerry Cegelske - Tuesday AM
Re: Green Acres By Vicki McKee - Tuesday AM
Lots of cover-ups... By Cheryl Henley - Tuesday AM
Ketchikan Visit By Phillip L. Alderson - Tuesday AM
Secon's new paving By Randy M. Lake - Tuesday AM
Just east of Nowhere By Robert McRoberts - Tuesday AM
Herring Cove Bear Viewing By Jeff Hendrickson - Monday PM
Diversify downtown Ketchikan By Matthew Woolsey - Monday PM
Ketchikan Creek Street Bridge By Pete Ellis - Monday PM
Thank You, "Buttinskis" By Katie Jo Parrott - Monday PM
Debby's Green Acres By Chris Elliott - Monday PM
Horse Trolleys By Danielle Diggins - Monday PM
"Frozen north", "Lower 48" and other favorite definitions about others By Edward Brown- Monday PM
Borough Manager does not answer key question By Mary Lynn Dahl - Saturday
Special Session Location Raises Serious Concerns By Senator Bert Stedman - Thursday
Education: A Wise Investment By Gregory Vickrey - Thursday
VENEERGATE II By David G. Hanger - Thursday
Asking for owner of dog to step up and do the right thing By Maia Bowers - Thursday
Racism By Lonnie Guthrie - Thursday
Learn first hand of improvements taking place in Iraq By Rob Holston - Thursday
Growth on Gravina? By Anita Hales - Thursday
Green Acres By Debby Otte - Thursday
More Letters/Viewpoints
Webmail your letter or
Email Your Letter To: editor@sitnews.us

Ketchikan

Ketchikan Police Report
AK Troopers Daily Dispatch
Today's Forecast
Satellite
Today's Weather Images
Marine Forecasts
Ketchikan Weather Data
Current AK Weather Map

CLASSIFIEDS

Publish ad
Please select the proper category before posting.




CLASSIFIEDS' CATEGORIES

Announcements and
Help Wanted
For Sale / Free Stuff
Garage Sales
Homes / Apts/ Property
Pets
Wanted
Lost & Found
Local Services
Publish your ad

August 2007

| | | | | | | |
| --- | --- | --- | --- | --- | --- | --- |
| S | M | T | W | T | F | S |
| | | | 01 | 02 | 03 | 04 |
| 05 | 06 | 07 | 08 | 09 | 10 | 11 |
| 12 | 13 | 14 | 15 | 16 | 17 | 18 |
| 19 | 20 | 21 | 22 | 23 | 24 | 25 |
| 26 | 27 | 28 | 29 | 30 | 31 | |

More Front Page Archives

Wrangell: Golfers "Rally For A Cure" -"Rally For A Cure" is a women's golf event to raise awareness and to raise money for research in finding a cure for breast cancer. The event is scheduled to take place Saturday, August 18th at Muskeg Meadows Golf Course in Wrangell. Terree Pino, manager of Muskeg Meadows, said proceeds from the event will go to the Susan G. Komen Foundation.


Muskeg Meadows
Photo courtesy Muskeg Meadows

Pino said registration is at 8:30 A.M and the golf seminars to learn more about golfing will start at 9:30 A.M. There is a $25.00 registration, plus $1.00 for a signature balloon and $1.00 entry fee for a putting contest said Pino. There will be a complimentary soup and salad lunch.

The event is being sponsored by NAPA Auto parts from Ketchikan and Muskeg Meadows. The actual golf tournament starts at 1:30 P.M. said Pino, after the clinics and ceremonies including a group picture. Muskeg Meadow is selling pink polo shirts for $25.65 including tax, of which $4.00 is being donated to "Rally For A Cure". - More...
Wednesday - August 15, 2007

Arts & Entertainment

Ketchikan: Arts & Entertainment This Week - This week in Ketchikan, KRBD invites you to The Married Man's Trail Saloon at the Cape Fox Lodge. Join us for a night of endless entertainment this August 17. Cowboy Cocktails begin at 6:30pm, followed by a Texas Style BBQ at 7PM. Contra dancing to live music (and alternately not so live music) begins at 8:30PM. Games in the Saloon will be going most of the night, with a raffle drawing taking place at 11:30PM (must be present to win). Tickets are available at KRBD and Madison Lumber & Hardware. Call KRBD at 225-9655 for more information.

Ketchikan Public Library's New Building Slogan Contest: Entries are due August 15th, winners will be announced August 20th. The winner will receive a prize basket donated by The Friends of the Library and ALL entries will be included in a drawing for $50 A&P Gift Certificate! Pick up a contest form at the Ketchikan Public Library or the Arts Council. Call the library for more information at 225-0370 or www.firstcitylibraries.org

Last Week of Summer Library at Fawn Mountain School: Library services, materials and summer reading club will be offered at Fawn Mountain School this summer from June 12- August 16. The library will be open each Tuesday and Thursday from 10-2 with story hour and craft activities. Call Diana Maioriello at the school for more information, 228-2200.

Every Other Tuesday: Com-Unity Night! Come downtown for music, activities and shopping in this effort to build community spirit during the busy summer months. Locally owned businesses have volunteered to stay open a few extra hours every other Tuesday. Upcoming dates: August 28th and September 11th from 5:30-9pm. August 14th events will include: Music at the Ted Ferry Civic Center (5:30-9pm) and Fat Stan's (7pm); Drumming at the Creekside Meeting Center (6-8pm); Library Class at the Ketchikan Public Library (5:30pm); Continuation of BBC Series: Planet Earth at The Crow's Nest (5:30pm).

Downloadable Audiobooks Class: Tuesday August 28th at 5:30pm and the Ketchikan Public Library. Learn how to use ListenAlaska: download and listen to audiobooks any time, anywhere for free! Your library card is your ticket! Go to listenalaska.lib.overdrive.com or all 225-3331 for more information.

Workshops & Classes:

Bigfoot Pottery Studio is in the old Physical Graffiti building, downstairs. Classes and the studios are again available at various times. Call Erik at 617-2378 for more information and to register for classes.

Beading, Knitting, and other fabric art sessions are ongoing throughout the year at The Bead and Yarn Shoppe located in Salmon Landing Market. Call The Shoppe at 225-2858 for more information.

Sewing, Quilting and other fabric art sessions are available through Rainforest Crafts. For more info and to register call Rainforest Crafts at 247-2738.

Quilting classes: The Silver Thimble Quilt Shop is hosting a variety of quilting classes from the beginner to more experienced quilters, available at varying times. Please call the Quilt Shop for more information and registration at 225-5422. - More...
Wednesday - August 15, 2007

---

E-mail your news tips, news
releases & photos to:
editor@sitnews.us

SitNews
Stories in the News
©1999 - 2007
Ketchikan, Alaska

M.C. Kauffman, Webmaster/Editor
webmaster@sitnews.us

In Memory of SitNews's first editor,
Dick Kauffman
1932-2007

Locally owned & operated.
Online since 1999

Articles & photographs that appear in SitNews are protected by copyright and may not be reprinted or distributed without written permission from and payment of required fees to the proper sources.