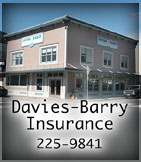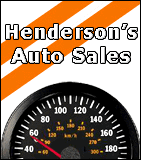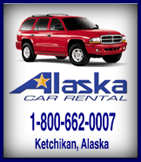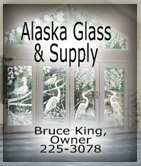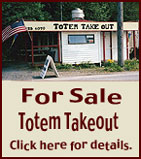 Contact


Webmail Letters


News Tips


Search Sitnews


Copyright Info


Archives
Today's News


Alaska & Ketchikan


Top Stories


U.S. News


U.S. Politics


Stock Watch


Personal Finance


Science News


US Education News


Parenting News


Seniors News


Medical News


Health News


Fitness


Offbeat News


Online Auction News


Today In History


Product Recalls


Obituaries
Quick News Search


Alaska


Ketchikan


SE Alaska


Alaska News Links
Columns - Articles


Dave Kiffer


Arts & Entertainment


Parnassus Reviews


Jason Love


Fish Factor


Bob Ciminel


Chemical Eye On...


Rob Holston


More Columnists
Ketchikan


Our Troops
Historical Ketchikan


June Allen


Dave Kiffer


Louise B. Harrington
Recognition


Match of the Month


Asset Builders
Kid's Corner


Bob Morgan
Ketchikan Arts & Events


Ketchikan Museums


KTN Public Libraryt


Parks & Recreation


Chamber
Lifestyles


Home & Garden


Food & Drink


Arts & Culture


Book Reviews


Movie Reviews


Celebrity Gossip
On the Web


Cool Sites


Webmaster Tips


Virus Warnings
Sports


Ketchikan Links


Top Sports News
Public Records


FAA Accident Reports


NTSB Accident Reports


Court Calendar


Court Records Search


Wanted: Absconders


Sex Offender Reg.


Public Notices
Weather, Webcams


Today's Forecast


KTN Weather Data


AK Weather Map


Ketchikan Webcam


SE AK Webcams


Alaska Webcams


AK Earthquakes


Earthquakes
TV Guide


Ketchikan
Ketchikan Phone Book


Yellow Pages


White Pages
Employment


Employment
Government Links


Local Government


State & National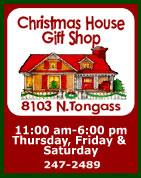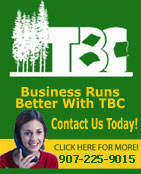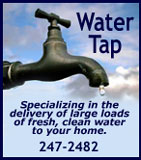 Wednesday
August 22, 2007



Yearling Bear Cub Enjoying A Snack
Front Page Photo By Law Hyland
Contact: turquoiseblade[at]yahoo.com

Alaska: GOOD SAMARITAN RESCUES FOUR PEOPLE IN UGAK BAY - Four people are safe after their fishing vessel capsized in Ugak Bay near Kodiak Island Tuesday morning. The crew of the 42-foot fishing vessel Golden Girls were rescued by the fishing vessel Chiniak after the Coast Guard released an urgent marine information broadcast to vessels in the area.

The fishing vessel Golden Girl's floats overturned in Ugak Bay near Kodiak Island Tuesday morning.
Photo by Coast Guard Petty Officer 3rd Class Richard Brahm

The Chiniak responded and took two of the Golden Girls crew members aboard. The other two crew members safely reached shore in Eagle Harbor. At 8:44 a.m Tuesday., the Coast Guard launched an HH-60 Jayhawk helicopter from Air Station Kodiak after receiving a distress signal from a 406 emergency position indicating radio beacon originating in Ugak Bay. - More...
Wednesday - August 22, 2007

Alaska: Costly hovercraft at center of Western Alaska controversy By ALEX deMARBAN - A $9 million hovercraft linking two Alaska Peninsula communities will lose hundreds of thousands of dollars each year, but it's well worth the cost, according to some residents who say they are tired of seeing critically ill and storm-bound relatives die.

They say it's not a long-term solution, though.

The Aleutians East Borough began operating the hovercraft in March. Part of a $37 million gift approved by Congress in 1998 to make King Cove safer, it's already helped 15 ailing residents reach the Cold Bay airport 25 water miles across the bay.

But the 93-foot boat, which started providing daily passenger service earlier this month, can't handle the huge waves and strong winds that sometimes separate the two communities, King Cove residents say. They want a gravel road carved from their village of 800 to Cold Bay, a community of 90 that's home to the state's third-largest airport.

Problem is, seven miles of the road would slice through a sensitive portion of the Izembek National Wildlife Refuge, where hundreds of thousands of birds, including the threatened Steller's eider, feed in two lagoons. More than a dozen environmental groups are lined up against the road. - More...
Wednesday - August 22, 2007

Alaska: The wandering of the magnetic north pole By NED ROZELL - Fairbanks adventurer Roger Siglin has journeyed close to the magnetic north pole. Near Resolute, in the northern area of Canada now known as Nunavut, Siglin was 300 miles from the magnetic north pole, the wandering spot on Earth's surface that attracts compass needles and confounds scientists.

Magnetic north changes all the time because of forces within the Earth.
Photo by Ned Rozell

There, his compass needle dipped like a divining rod over water.

"I had to tilt the compass quite a bit to keep the needle from hitting the face," said Siglin, whose snowmachine odysseys have taken him thousands of miles in the high Arctic.

The magnetic north pole is now somewhere centered on the Arctic Ocean north of Canada, approximately latitude 82 degrees north and longitude 114 degrees west. It won't be there long. The magnetic pole migrates about 10 kilometers northwest each year. Scientists at the U.S. Geological Survey say the magnetic north pole has strayed around the north for thousands of years, at one point dropping to the latitude of Anchorage.

Within Earth is a core that resembles a ball of molten iron and nickel slightly smaller than the moon. When the core rotates, the sloshing of molten iron and nickel produces an electric current, and with it a magnetic force. Ground zero for this force is the elusive spot known as the magnetic north pole.

In 1600, Sir William Gilbert, a doctor for Queen Elizabeth I, was the first to suggest Earth behaved like a giant magnet. In 1829, Sir John Ross commanded an expedition to find the North West Passage from the Atlantic to the Pacific. He didn't make it. Ice trapped his ship in Canada's Arctic for four years. Before the ships were able to retreat to England, Ross's nephew, James Ross, discovered the magnetic north pole.

When Norwegian Roald Amundsen found the same point during the first successful trip through the Northwest Passage 70 years later, magnetic north was 30 miles north of where Ross found it. Amundsen's journey proved that the magnetic north pole moves. Scientists still aren't sure why it moves, or even why the Earth is similar to a giant bar magnet. - More...
Wednesday - August 22, 2007



National: StoryCorps Turns Ordinary People into Oral Historians By Jeffrey Thomas - Usually people come in pairs to the story booth -- a grandmother and granddaughter, a husband and wife, a father and son. They ask each other such questions as What was the hardest moment you had growing up? When did you meet your husband (or wife)? How has the Civil Rights Movement affected you personally?

But there are also people who come alone to the story booth in New York to talk about the terrorist attacks of September 11, 2001. "It's so painful and it's so frightening for them, they just want to come by themselves," says David Isay, the founder of StoryCorps, which seeks to preserve the personal stories of ordinary people for future generations.

"Firefighters who have never talked about what happened on 9/11 before, hadn't ever gone to counseling -- they come to StoryCorps because they feel like they are contributing something to history," Isay, an award-winning documentary filmmaker, said in an interview with New York Public Radio. "They come to StoryCorps to cry and talk about what happened on that day."

Starting in 2003, Isay set out to create an oral history of America using as a model a project done by the Works Progress Administration (WPA) in the 1930s. The first story booth opened in New York's Grand Central Terminal, and since then a second has opened in New York City, another in Milwaukee, Wisconsin, and two mobile booths have traveled around the country.

Each Friday National Public Radio airs one of the stories.

In September 2005, StoryCorps started an initiative to honor and remember those who lost their lives on September 11. The goal is to preserve at least one personal story about each of the 2,979 people who died at the World Trade Center, at the Pentagon in Washington and on United Airlines Flight 93, which crashed near Shanksville, Pennsylvania.

"People were coming to the booth to remember people who had died," Isay said. "There are so many stories about so many people that can be told about 9/11."

In one of the recordings, Richard Pecorella, 54, says he first met his fiancée Karen Juday, a 52-year-old administrative assistant for the Cantor Fitzgerald brokerage firm, in the spectator stands of a car race in Nazareth, Pennsylvania. Some time later, on September 11, he looked out the window of his Brooklyn office and saw one of the towers on fire, right where she worked. "I took my office chair and threw it at the window," Pecorella tells StoryCorps.

In another recording, Monique Ferrer says her ex-husband, Michael Trinidad, phoned from the 103rd floor of the World Trade Center after the first plane hit to say goodbye to her and their children. He knew he couldn't make it out. - More...
Wednesday - August 22, 2007




Viewpoints
Opinions/Letters
Basic Rules

Long Term Planning is the right direction By Patti Mackey - Wednesday PM
RAMRAS COLUMN PLAYS POLITICAL FOOTBALL WITH THOSE BATTLING MENTAL ILLNESS By Rep. Les Gara - Wednesday PM
Missed the point of "instant background checks" By Jim Dornblaser - Wednesday PM
It's a small world... By Wayne and Vickie Valentic - Wednesday PM
Oil Tax Revisited By Charlotte Tanner - Wednesday PM
Jewelry stores in Ketchikan By Kathleen Chambers - Wednesday PM
Bravo! Mary Lynn Dahl By Ed Fry - Monday
An Ideal Library Location By Terri Jirschele - Monday
Please say a prayer for Steve and Lesley Kamm By Gabreal Easterly - Monday
Creek Street Bridge fishing By Gerald Scarzella - Monday
Waiting In Line By Jay Jones - Monday
Culture Camp By Frances C. Natkong - Monday
Tolling Bells By Al Johnson - Monday
A Bright Future By Mellanie Isner - Monday
Horse Trolleys By Curt Tucker - Monday
Mental Health Firearm Listing Not Right for Alaska by Rep. Jay Ramras - Monday
Hold Special Session on Road System by Rep. Mark Neuman - Monday
Health Aides By Cecelia Johnson - Monday
Juneau is the Clear Choice for Special Session Venue by Rep. Peggy Wilson - Monday
New Oil Tax Is Fine By Rep. Jay Ramras - Monday
Secon's Paving By Linda Kreider - Monday
SECON ROAD WORK By Charles Edwardson - Monday
Slippery Creek Streek Bridge By Tami Linne - Monday
Why are the Polar Icecaps melting? By Chris Slotten - Monday
More Letters/Viewpoints
Webmail your letter or
Email Your Letter To: editor@sitnews.us

Ketchikan

Ketchikan Police Report
AK Troopers Daily Dispatch
Today's Forecast
Satellite
Today's Weather Images
Marine Forecasts
Ketchikan Weather Data
Current AK Weather Map

CLASSIFIEDS

Publish ad
Please select the proper category before posting.




CLASSIFIEDS' CATEGORIES

Announcements and
Help Wanted
For Sale / Free Stuff
Garage Sales
Homes / Apts/ Property
Pets
Wanted
Lost & Found
Local Services
Publish your ad

Archives: August 2007

| | | | | | | |
| --- | --- | --- | --- | --- | --- | --- |
| S | M | T | W | T | F | S |
| | | | 01 | 02 | 03 | 04 |
| 05 | 06 | 07 | 08 | 09 | 10 | 11 |
| 12 | 13 | 14 | 15 | 16 | 17 | 18 |
| 19 | 20 | 21 | 22 | 23 | 24 | 25 |
| 26 | 27 | 28 | 29 | 30 | 31 | |

More Front Page Archives

Columns - Commentary

Dave Kiffer: It's That Time Again - A few days ago, I was walking downtown and I saw a group of visitors irritably huddled under an awning.

I continued on my drippy way.

About 30 minutes later, I passed back the other way. They were still waiting under the awning.

"Your ship's eventually gonna leave," I said.

They looked surprised.

"How long is it going to rain?" the alpha male in the group asked.

"Might be a while," I replied.

"Really," he said. "Well, how long has it been raining?"

I was sooooooooo close to saying "I don't know, I'm only 48," but I restrained myself.

"It could last for the rest of the day," I said. "You should make a break for it and go back to the docks."

They nodded, and scurried back to their ship, their enthusiasm for Our Fair Salmon City obviously drenched.

So here we are in August.

Time again to share our favorite "visitor" stories. - More...
Wednesday PM - August 22, 2007

Tom Purcell: On Sailboats and Women's Equality Day - I had a bad feeling as soon as I got onto the boat.

It was a small rented sailboat that was piloted by two women. The women had taken a few sailing lessons and wanted to try out their nautical prowess on the Potomac River. I and two other fellows went along for the ride.

And what a ride it was. Shortly after we boarded, one of the women, a lawyer, began lecturing us on sailing techniques. She told us about the jib, the small sail up front, and how to move it from one side to another by releasing one jib rope and pulling the other.

She explained what it meant to "tack," or shift the sails from one side to another to catch the wind and change direction. She lectured us with a seriousness you'd encounter at a sexual-harassment seminar.

No sooner did her lecture conclude than the winds whipped up and grabbed the sails. We were yanked out to the great unknown at the neck-snapping speed of two miles per hour.

"Let go of the jib!" she shouted to one of the men, who, being a man, felt the need to do something, so he grabbed the jib rope. I later learned he was her ex-husband and they still lived together.

"But if I pull the jib tighter, it will catch more wind," he speculated. Men speculate. A lack of actual knowledge never interferes with our perpetual quest to resolve problems.

"Release the jib now!"

"But if I ..."

"I said let go of the damn jib!" - More...
Wednedsay PM - August 22, 2007

Dale McFeatters: One community college's triumph - America's colleges and universities are irritated that various outfits, most especially U.S. News & World Report, have the temerity to rank them. Without saying so directly, the admissions directors think prospective students and their parents are too thick to make sense of the rankings and should listen to experts who can interpret the institutions' intangibles, people like the admissions directors.

So far, 62 colleges have signed onto an anti-ranking campaign intended to deny U.S. News the data it needs to judge the schools. The campaign likely won't work unless the top-ranked schools sign on, which as long as they are top-ranked they are unlikely to do. But who knows? Someday they may, and that will create opportunity for some lesser-known institutions of higher learning.

To the chancellor, dean of the faculty and distinguished department heads:

I needn't remind you that Cream Cheese Community College can be a tough sell.

First off, there's that name, but after the tornado we were in no position to turn down dairy-industry money, not with what was left of the campus scattered over four counties. - More...
Wednedsay PM - August 22, 2007

---

E-mail your news tips, news
releases & photos to:
editor@sitnews.us

SitNews
Stories in the News
©1999 - 2007
Ketchikan, Alaska

M.C. Kauffman, Webmaster/Editor
webmaster@sitnews.us

In Memory of SitNews's first editor,
Dick Kauffman
1932-2007

Locally owned & operated.
Online since 1999

Articles & photographs that appear in SitNews are protected by copyright and may not be reprinted or distributed without written permission from and payment of required fees to the proper sources.