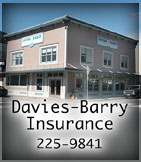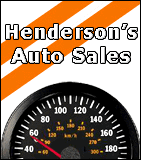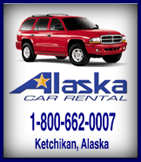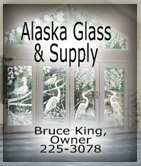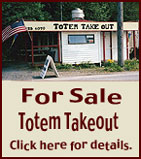 Contact


Webmail Letters


News Tips


Search Sitnews


Copyright Info


Archives
Today's News


Alaska & Ketchikan


Top Stories


U.S. News


U.S. Politics


Stock Watch


Personal Finance


Science News


US Education News


Parenting News


Seniors News


Medical News


Health News


Fitness


Offbeat News


Online Auction News


Today In History


Product Recalls


Obituaries
Quick News Search


Alaska


Ketchikan


SE Alaska


Alaska News Links
Columns - Articles


Dave Kiffer


Arts & Entertainment


Parnassus Reviews


Jason Love


Fish Factor


Bob Ciminel


Chemical Eye On...


Rob Holston


More Columnists
Ketchikan


Our Troops
Historical Ketchikan


June Allen


Dave Kiffer


Louise B. Harrington
Recognition


Match of the Month


Asset Builders
Kid's Corner


Bob Morgan
Ketchikan Arts & Events


Ketchikan Museums


KTN Public Libraryt


Parks & Recreation


Chamber
Lifestyles


Home & Garden


Food & Drink


Arts & Culture


Book Reviews


Movie Reviews


Celebrity Gossip
On the Web


Cool Sites


Webmaster Tips


Virus Warnings
Sports


Ketchikan Links


Top Sports News
Public Records


FAA Accident Reports


NTSB Accident Reports


Court Calendar


Court Records Search


Wanted: Absconders


Sex Offender Reg.


Public Notices
Weather, Webcams


Today's Forecast


KTN Weather Data


AK Weather Map


Ketchikan Webcam


SE AK Webcams


Alaska Webcams


AK Earthquakes


Earthquakes
TV Guide


Ketchikan
Ketchikan Phone Book


Yellow Pages


White Pages
Employment


Employment
Government Links


Local Government


State & National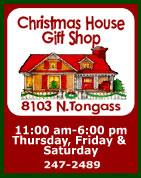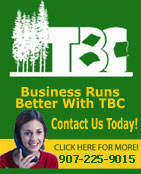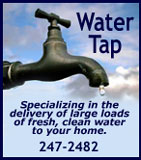 Monday
August 27, 2007



Ward Creek Bear
Front Page Photo By Jim Lewis at jlewis[at]kpunet.net

Alaska: Governor Unveils Work Ready/College Ready Program - Governor Sarah Palin today announced a new program as part of her administration's commitment to Alaska's workforce development. The Work Ready/College Ready program allows students and adult job-seekers to gauge their readiness for work, college and occupational training, and to improve the basic skills valued by employers and educators. The Alaska Departments of Education and Early Development, and Labor and Workforce Development are program sponsors.

Work Ready/College Ready provides an opportunity for Alaskans to be assessed in three basic skill areas - applied math, reading for information and locating information in graphic formats - that are critical to transitioning from high school to the workplace, college or occupational training.

"This is the type of partnership I envisioned when I took office and pledged that Alaskans would be prepared for jobs," Governor Sarah Palin said. "It shows what can be accomplished when school, work, business and industry speak the same language and share the same goals for work readiness."

After an assessment, participants can enroll in web-based courses to improve their performance in certain skills. The training is individualized, self-paced, targeted to the basic transitional skills and delivered in a work-related, applied context. The assessments and curriculum ­ which are all available online ­ may be accessed through the public schools, at home or in any state job center.

Participants can receive a nationally recognized Career Readiness Certificate that demonstrates their basic workplace skills. More than 40 states issue the certificates, which business, industry and some postsecondary institutions recognize as a valuable credential. - More...
Monday - August 27, 2007

Alaska: Retirement Board Terminates Daily Government/Corporate Bond Fund Investment Option - The Alaska Retirement Management Board on Friday, August 24, 2007 terminated the Daily Government/Corporate Bond Fund investment option for SBS Supplemental Annuity Plan participants and for members of the Public Employees Retirement System and Teachers Retirement System Defined Contribution plans.

The Alaska Retirement Management Board (ARM Board) is the fiduciary of the fund pursuant to AS 37.10.210, AS 37.10.220(5)(B) and AS 39.30.175(a). On August 23, 2007, the ARM Board convened an emergency meeting, and on August 24, 2007, terminated the Daily Government/Corporate Bond Fund effective immediately.

The ARM Board also directed that all monies in the fund be transferred as soon as possible to a new investment option, the Barclays Lehman Brothers Government/Credit Bond Index Fund. The investment objective of this new fund is to match the return of the Lehman Brothers Government/Credit Bond Index.

The ARM Board anticipates that the transfer of funds to the new fund will be completed by August 29. Effective immediately, all transfers into the Daily Government/Corporate Bond Fund are halted. - More...
Monday - August 27, 2007

National: No one in Democratic field ready to fold By M.E. SPRENGELMEYER - It was just another refueling stop on the long, long drive to the convention in Denver.

When six Democratic presidential contenders took their turn addressing an Iowa labor group here this month, every one of them walked away recharged by audience applause.

But there was attentive silence, too, when Sen. Hillary Rodham Clinton of New York got to the bottom line in her closing remarks.

"I think we have to win this election," she said, the inflection of her voice stressing the words.

She rattled off things her party's faithful see in the balance -- not only the war in Iraq, but health care, energy policy and economic issues.

"Therefore, I'm running a campaign right now not just to win the nomination, but to win the general election and to beat whatever Republican they put up," she said. "And I think I know how to do that."

That assertion -- her ability to beat the other guys -- has emerged as the single biggest point of contention in an accelerated contest to win the party's nomination at the Democratic National Convention in Denver.

With just one year left before the balloons drop, there are three types of contenders in the race: - More...
Monday - August 27, 2007

National: Will Romney give that 'I'm-a-Mormon-but-it's-OK' speech? By THOMAS BURR - Political pundits have been clamoring for Mitt Romney to give his big I'm-a-Mormon-but-it's-OK speech, like John F. Kennedy did about his Roman Catholic faith in 1960.

But if the Republican decides to give such a speech -- he says it's more than likely that he will -- there are perils in how he delivers it and what he addresses. Political observers say it can be risky to mix religion and politics, even more so for a candidate who is rising in the polls and needs to overcome the hurdle his faith may become.

Polls have shown a sizable number of voters are wary of supporting a Mormon -- a faith viewed as a cult by some -- and Romney may have to convince voters that his specific religion shouldn't be a deal-breaker. However, there's also a danger in stifling his momentum.

"Clearly, there could be a downside," says John Green, a senior fellow in religion and American politics at the Pew Forum on Religion & Public Life. "To the extent that Americans disagree with the Latter-day Saints, a speech that emphasized Romney's Mormon ties could re-enforce that skepticism."

Romney, the former Massachusetts governor and leader of the successful 2002 Winter Olympics in Salt Lake City, is often tagged with his religion in news stories, unlike other contenders. Kennedy faced a similar problem in his presidential bid and took an opportunity to address his Catholic faith at a meeting of the Greater Houston Ministerial Association. - More...
Monday - August 27, 2007

Science - Technology: Writer recounts his discovery of lost WWII aviator By MARC BENJAMIN - At first, writer Peter Stekel thought he was looking at a dying tree.

But it couldn't have been. He was above the tree line -- about 12,300 feet up on the Mount Mendel glacier in Kings Canyon National Park, California.

He took a closer look. It was a body.

Stekel's research trip to the Sierra -- a hunt for relics from a 1942 plane crash -- gave him a story to tell even before he finishes his book about the ill-fated military training flight. The body he found was one of the lost airmen.

"I looked at him, and I thought of my father," Stekel said. "I was choking back the tears a little bit."

Stekel's father -- who was a young man during World War II -- passed away last year.

Stekel's discovery Aug. 15 is the latest chapter in the history of the crash site first discovered by college students hiking on the glacier in 1947.

An AT-7 training flight from Mather Field in Sacramento had strayed 200 miles off course on Nov. 18, 1942.

A blizzard is believed to have caused the crash.

In 2005, ice climbers discovered the body of Leo Mustonen, 22, of Brainerd, Minn., an airman.

The other crew members were 2nd Lt. William Gamber, 23, of Fayette, Ohio; John Mortensen, 25, of Moscow, Idaho; and Ernest Glenn Munn, 23, of Saint Clairsville, Ohio. Until now, no other bodies had been found. - More....
Monday - August 27, 2007

Science - Technology: Ethiopian fossils point to earlier ancestry between ape, human By DAVID PERLMAN - Fossil hunters tracing the long and tangled paths of evolution in Africa have discovered the remains of ancient apes, much like modern gorillas, that suggest a human lineage stretching back as far as 20 million years, when creatures like orangutans were among our earliest ancestors.

The team has found a collection of nine fossil teeth plucked from the hardscrabble dirt and rocks on the flanks of an old volcanic gorge in southern Ethiopia. Those teeth, they say, provide the best clues yet to determine the times when the common ancestors of great apes and humans first emerged in Africa.

Gen Suwa, an anthropology professor at the University of Tokyo, and Berhane Asfaw, director of the Rift Valley Research Service in Ethiopia, led an expedition two years ago to the remote fossil area 100 miles east of Addis Ababa, the Ethiopian capital, and returned again in March with Yonas Beyene, an Ethiopian archaeologist.

Their harvest on that first venture was only a single somewhat worn and very ancient canine tooth that appeared to have come from a female ape or a very young male, but when they returned this year, the team's sharp-eyed Ethiopian hunters found eight molars incised with patterns that clearly bespoke their gorilla origins -- well adapted to crush and chew tough, fibrous foliage -- the very diet of today's gorillas. The teeth may have come from at least three and probably six or more individuals, the scientists inferred. - More...
Monday - August 27, 2007

SEARHC breaks ground on new Kake Health Center
The ground is broken Wednesday, Aug. 22, on a new SEARHC health clinic in Kake. From left are Jeannette Wilson (dark glasses), Alberta Shaquanie, SEARHC Board Chair Jan Hill, Rosie Fay, Phyllis Eddy of the Indian Health Service, Adeline Jackson, SEARHC Kake Board Member Lincoln Bean Sr., Roy Aceveda and Kathy Berzanske of the Denali Commission.
Photo courtesy SEARHC

Kake: SEARHC breaks ground on new Kake Health Center - The SouthEast Alaska Regional Health Consortium (SEARHC) broke ground on a new Kake Health Center during a ceremony Wednesday, Aug. 22, in Kake.

More than 100 people attended the groundbreaking ceremony, which honored several longtime community health aides and their families. It also included Phyllis Eddy from Washington, D.C., who is Deputy Director to Indian Health Service Director Dr. Charles Grim, and Kathy Berzanske from Anchorage with the Denali Commission.

In addition to Eddy and Berzanske, others wielding shovels for the groundbreaking were SEARHC Board Chair Jan Hill, SEARHC Kake Board Member Lincoln Bean Sr. (whose mother, Tillie Jackson, was a health aide), Organized Village of Kake President Roy Aceveda, former health aide Adeline Jackson, former health aide Rosie Fay (whose mother, Lottie Nannauck, also was a health aide), and sisters Alberta Shaquanie and Jeannette Wilson (whose mother, Louise Kadake, was the first health aide in Kake). Also speaking was SEARHC Interim President/CEO Mark Gorman. Entertainment was provided by the Keex' Kwaan Dancers.

"This is a momentous occasion for Kake, a historical event," said Bean, who is a former SEARHC Board Chair and also serves on several state and national boards dealing with Native health. "This means a great deal to the improvement of health service to our patients in the community of Kake. I'm grateful to those who contributed to this building, which will be around for the next generation." - More...
Monday - August 27, 2007

Mountain Bike
A diver brings up a mountain bike from 62 feet of water in downtown Ketchikan, if you're missing one,
call 225-5668 to identify.
Photograph by Mike Kurth


Ketchikan: The Arts This Week - This week in Ketchikan, Beauty & the Beast Auditions will be held August 27th and 28th. Come try out for the fall musical and be a part of an all-time favorite love story. Contact First City Players for more information at 225-4792 or stop by their office on the second floor in the Plaza.

Downloadable Audiobooks Class: Tuesday August 28th at 5:30pm at the Ketchikan Public Library. Learn how to use ListenAlaska: download and listen to audiobooks any time, anywhere for free! Your library card is your ticket! Go to listenalaska.lib.overdrive.com or all 225-3331 for more information. (Editor's note: OverDrive Media files cannot be used on iPods or Mac computers)

Last week to see the 2007 Blueberry Juried Art Show! If you haven't had the chance to check this year's exhibit out it is definitely worth coming down for. Local and non-local, established and newly emerging artists are being showcased at the Mainstay Gallery, 716 Totem Way. The Juried Art Show is finished this Friday, August 31st at 5pm. - More...
Monday - August 27, 2007




Viewpoints
Opinions/Letters
Basic Rules

Democracy or Oligarchy, You Decide. By Samuel Bergeron- Monday PM
Racism? How silly. By Peter Bolling - Monday PM
Jewelry store vote By Chris Herby - Monday PM
Ketchikan Aviation By Aftan Zink - Monday PM
Your Vote Does Count By Derek Flom - Monday PM
RE: JEWELRY STORE INITIATIVE by Ken Bylund - Monday PM
Library / Museum By LeiLani Lake - Monday PM
Ambush fishing By Lonnie Bennett - Monday PM
Jewelry Store Initiative By Jerilyn Lester - Monday PM
Newtown vs Downtown By Shannon Guthrie - Monday PM
Small-town politics and Rainmen By Dave Person - Sunday
The bridge is still a bad idea By Michael Spence - Sunday
Public Library Location By Robert D. Warner - Sunday
Library location By Marty West - Sunday
Stunning photograph By Chris Campbell - Sunday
Will It Ever Stop? By Jerry Cegelske - Sunday
Long Term Planning - AMEN! By Bobbie McCreary - Sunday
Library location By Signe Markuson - Sunday
When it comes to oil taxes: Is it 'stick with it' or 'stick it to us'? By Senator Kim Elton - Sunday
JEWELRY STORE INITIATIVE By Charles Edwardson - Sunday
Jewelry sales tax By Craig Moen - Sunday
Racism and the death of Newtown By Tom Ferry - Sunday
Road to nowhere By Olney Webb - Sunday
Bear Patrol By Lynette R. Young - Sunday
Pilots are flying heroes By Robert McRoberts - Sunday
Email emotional support By Laura Lowell - Sunday
Alaska Education Bill By Carol Christoffel - Sunday
Special Session On The Road System By Jerilyn Lester - Sunday
More Letters/Viewpoints
Webmail your letter or
Email Your Letter To: editor@sitnews.us

Ketchikan

Ketchikan Police Report
AK Troopers Daily Dispatch
Today's Forecast
Satellite
Today's Weather Images
Marine Forecasts
Ketchikan Weather Data
Current AK Weather Map

CLASSIFIEDS

Publish ad
Please select the proper category before posting.




CLASSIFIEDS' CATEGORIES

Announcements and
Help Wanted
For Sale / Free Stuff
Garage Sales
Homes / Apts/ Property
Pets
Wanted
Lost & Found
Local Services
Publish your ad

More Front Page Archives

Washington Calling: The Petraeus report ... Dogfighting ... Siberia snow By LISA HOFFMAN - For months, pundits and politicians have referred to Sept. 15 as the date Army Gen. David Petraeus will present his potentially pivotal analysis of how successful the surge in U.S. forces has been in turning the tide of the war in Iraq.

But that date is merely the deadline for the progress report to be given to Congress, where partisans on both sides will use it to decide whether to force a U.S. troop withdrawal or stay the course.

Now we learn that Petraeus, commander of U.S. forces in Iraq, and U.S. Ambassador to Iraq Ryan Crocker are actually slated to testify before Congress on Sept. 11, the sixth anniversary of that fateful 2001 day.

The White House says the timing is purely coincidental, with the date determined by Congress' working schedule rather than by the administration's desire to symbolically link the war to the terror attacks -- a tactic opponents have called disingenuous.

Spokesmen also said the Sept. 11 date is not yet set in stone.

X...X...X

The Michael Vick dogfighting scandal is likely to inflict some collateral damage on Rep. James Sensenbrenner, a Wisconsin Republican who has been the leading Capitol Hill opponent to toughening penalties for violating federal animal-fighting laws.

As chairman of the House Judiciary Committee from 2001 to 2006, Sensenbrenner killed every effort that came before him to upgrade the crime -- whether it involved roosters, pit bulls or any other creatures -- from a misdemeanor to a felony. He says the whole issue is a state matter, not a federal one.

It was only when the Democrats took over Congress this year that the measure was finally passed in March, although it came too late to cover many of the Atlanta Falcons quarterback's alleged acts tied to dogfighting. Bolstered by the nationwide revulsion at the cruelty revealed by the Vick case, animal-rights groups intend now to make Sensenbrenner squirm.

X...X...X

It's been four years since Congress passed the Captive Wildlife Safety Act, but the law banning the import, export, sale or transport of "big cats" will finally go into effect Sept. 17.

Enacted in 2003 out of concern that the Internet trade in lions, tigers, cougars, jaguars and cheetahs was resulting in growing numbers of the dangerous wild animals in the hands of private citizens, "mom and pop" petting zoos and makeshift circuses, the law allows only zoos, circuses and researchers licensed by the federal government to trade in the creatures.

Conflict over technical details of the regulations is blamed for the delay.

X...X...X

When the snow falls heavy in Siberia in October, the northeastern United States better get out the boots for January. That's not the prediction of the Old Farmer's Almanac, but the conclusion of atmospheric scientists working for the National Science Foundation. They recently used a computer model tied to Siberian snowpack to run simulations of winters going back to 1972 to verify the connection. Basically, the snow sets up a pattern of high-pressure systems that make the U.S. Northeast and Eastern Europe colder and snowier than normal for the second half of winter.

X...X...X

The National Labor Relations Board -- the federal outfit to which unions turn when they have grievous conflicts with management -- is itself now the subject of an unfair-labor-practice complaint. Its in-house employees' union has a big beef with the board's general counsel, Ronald Meisburg, who the workers say has refused to negotiate with a combined bargaining unit.

Meisburg says his office does not legally have to bargain with the new unit, which is made up of four previously separate ones. The union says he does. Ultimately, it will take a court to decide. - Page...
Monday - August 27, 2007

---

E-mail your news tips, news
releases & photos to:
editor@sitnews.us

SitNews
Stories in the News
©1999 - 2007
Ketchikan, Alaska

M.C. Kauffman, Webmaster/Editor
webmaster@sitnews.us

In Memory of SitNews's first editor,
Dick Kauffman
1932-2007

Locally owned & operated.
Online since 1999

Articles & photographs that appear in SitNews are protected by copyright and may not be reprinted or distributed without written permission from and payment of required fees to the proper sources.