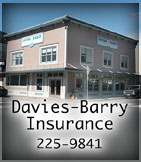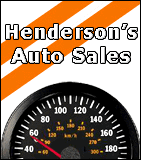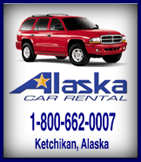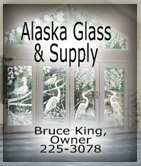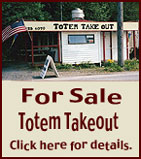 Contact


Webmail Letters


News Tips


Search Sitnews


Copyright Info


Archives
Today's News


Alaska & Ketchikan


Top Stories


U.S. News


U.S. Politics


Stock Watch


Personal Finance


Science News


US Education News


Parenting News


Seniors News


Medical News


Health News


Fitness


Offbeat News


Online Auction News


Today In History


Product Recalls


Obituaries
Quick News Search


Alaska


Ketchikan


SE Alaska


Alaska News Links
Columns - Articles


Dave Kiffer


Arts & Entertainment


Parnassus Reviews


Jason Love


Fish Factor


Bob Ciminel


Chemical Eye On...


Rob Holston


More Columnists
Ketchikan


Our Troops
Historical Ketchikan


June Allen


Dave Kiffer


Louise B. Harrington
Recognition


Match of the Month


Asset Builders
Kid's Corner


Bob Morgan
Ketchikan Arts & Events


Ketchikan Museums


KTN Public Libraryt


Parks & Recreation


Chamber
Lifestyles


Home & Garden


Food & Drink


Arts & Culture


Book Reviews


Movie Reviews


Celebrity Gossip
On the Web


Cool Sites


Webmaster Tips


Virus Warnings
Sports


Ketchikan Links


Top Sports News
Public Records


FAA Accident Reports


NTSB Accident Reports


Court Calendar


Court Records Search


Wanted: Absconders


Sex Offender Reg.


Public Notices
Weather, Webcams


Today's Forecast


KTN Weather Data


AK Weather Map


Ketchikan Webcam


SE AK Webcams


Alaska Webcams


AK Earthquakes


Earthquakes
TV Guide


Ketchikan
Ketchikan Phone Book


Yellow Pages


White Pages
Employment


Employment
Government Links


Local Government


State & National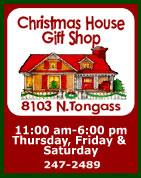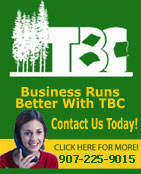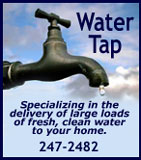 Saturday
August 25, 2007



Tongass Narrows' Sunset
Front Page Photo By Carl Thompson

Ketchikan: Fatal Plane Crashes Average One a Year; Changing weather is the frequent cause - By DAVE KIFFER - The fatal crashes of two floatplanes in the Ketchikan area this summer is a sad reminder that local air travel can be a hazardous business.

The crash of a Taquan DeHavilland Beaver killed five people in Misty Fjords on July 24 and the crash of a Seawind Beaver in Traitors Cove on Aug. 16 also killed five, although four other people survived.

A review of Federal Aviation Administration accident reports over the last 30 years shows that many years go by without any fatal crashes, but that some years have multiple fatal crashes. One year, 1996, had four fatal
crashes in seven months, while there were three fatal crashes in one week in August of 1978.

Not surprisingly, most crashes take place in the most active months in the summer. But rapidly changing weather seems to be factor in the vast majority of the crashes, even the summer ones.

It is also no surprise that the FAA finds pilot error to be the major factor in the majority of the local crashes as well. The most common accident cause cited in FAA reports is the pilot continuing to fly as the weather deteriorates from visual rules to instrument rules.

That does not sit well with many pilots who claim the FAA and the National Transportation Safety Board seem inclined to find fault with pilots almost exclusively, particularly in cases in which the pilot dies in the crash and is unable to contradict the FAA and NTSB conclusions.

Since 1975, the FAA has reported 88 plane crashes in the Ketchikan area, just under three a year on average. Most did not involve fatalities. But there have been 30 crashes involving fatalities in those 32 years, just about a third of the total crashes.

The first one in that time period was one of the most spectacular. An Alaska Airlines 727 landing in snow and fog on April 5, 1976 overshot the runway and crashed into a gully just beyond the runway. Although the plane burned, there was only a single fatality, a handicapped woman who was unable to get out of the plane in time. Quick work by local rescuers was credited with getting the flight crew out of the damaged cockpit just in time.

The FAA later determined that pilot error was the primary cause of the crash.

Some 14 months passed before the next fatal crash, involving a Forest Service helicopter that broke apart in mid air because of airframe failure while taking off from Ketchikan. The pilot was killed. - More...
Saturday - August 25, 2007

Alaska: Westwind II Jet Sold to Valdez Businessman - Alaska Governor Sarah Palin announced Friday the sale of the state's Westwind II jet. The aircraft was sold to Valdez businessman Larry Reynolds for $2,100,000. Several attempts to sell the jet on eBay were unsuccessful.


For Sale By Owner: The People of Alaska
File photo courtesy Office of the Governor

The jet was purchased for $2,692,600 in November 2005 by the Murkowski administration. Since then, the state has been paying it off at a rate of $62,492.79 per quarter. Governor Palin has never used the jet.

"From the beginning of my administration, no state agencies have ever used or requested use of the jet," said Governor Palin. "If the Department of Public Safety decides at a future date that it needs another aircraft, we will invest in something more sensible that can land on Alaska's rural airstrips. Any purchase, if deemed necessary, will go through the normal legislative budget process." - More...
Saturday - August 25, 2007

Alaska: Eagle's eyesight restored by cataract surgery By PETER PORCO - With the patient comfortably anesthetized and breathing well, Dr. James Gaarder of Anchorage cut into the cornea -- the "outer, clear windshield of the eye." The first surgery of its kind in Alaska was under way.

The patient, named Digit, is a rarity in the annals of eye surgery -- an adult bald eagle.

As far as Gaarder knew, the surgery he performed on Aug. 2 was the first time a cataract was removed from an eagle here; and he knows of only one other case like it anywhere, Gaarder said. An eagle cataract was removed at Ohio State University several years ago.

Gaarder, an eye doctor for animals, needs to do one final examination to make sure the bird's once-blind right eye has healed well and vision has returned before he is willing to rule it a complete success. - More...
Saturday - August 25, 2007

Ketchikan: Forest Service Issues Kuiu Timber Sale Area Final FEIS - The Tongass National Forest has released the Kuiu Timber Sale Area Final Environmental Impact Statement (FEIS). The project area is located on North Kuiu Island, on the Petersburg Ranger District. Publication Signing of the Record of Decision (ROD) for this proposed project has been postponed, in accordance with the Natural Resources Defense Council and Forest Service settlement Settlement agreement Agreement filed with the District Court on May 18, 2007.

The Tongass is moving forward with publishing this FEIS in large part to protect the financial and time investments made in producing the document. Depending upon the final decision of the Tongass Forest Plan Amendment, currently scheduled for release in October, 2007, a Record of Decision for the project may or may not be applicable based on the final outcome of the Land Use Designations (LUDs) of the area.Delaying planning and analysis regarding road building and timber harvest, even for a short time period, have a significant effect on the amount of timber available for sale in the next year, affect other projects "in line" for consideration, and ultimately affects the Forest's ability to continue to respond to ongoing timber demand in Southeast Alaska. - More...
Saturday - August 25, 2007



Fish Factor: Wild caught fish are not likely to get the organic nod By LAINE WELCH - What comes to mind when you hear the word 'organic'? Most Americans say it's foods that contain no additives or chemicals, grown only with the help of nature.

When it comes to seafood, the American ideal is 'harvested from the wild.'

Either way, Americans say the monikers would make them inclined to purchase better seafood.

A nationwide study of shoppers and retailers by economists at Rutgers University and the New Jersey Dept. of Agriculture also revealed:

Nearly 80 percent of Americans prefered wild caught seafoods ­ only nine percent opted for farmed.
The term 'farm raised' conjured up use of antibiotics, hormones, genetic modifications and other negatives.
76 percent said they would purchase organic seafood
Barriers to increased seafood sales were lack of consumer knowledge at 86 percent, and lower prices at 46 percent.
69 percent would be willing to pay a premium price if they perceive it as being safer than other products on the market.
60 percent said they prefer domestic seafood products, and country of origin influences their purchases.

Alaska marketers are using the survey information to fine tune their messages for wild seafood.

"They are willing to pay a premium for something labeled organic. We also know that people who buy Alaska seafood also are willing to pay a premium for something that is wild and natural and sustainable and pure. So we are interested in learning what attributes they associate with the word organic," said Laura Fleming , communications director for the Alaska Seafood Marketing Institute, which contracted the study.

Organic food sales in the U.S., valued at about $18 billion, have grown 20 percent a year since 1997, compared to sales growth of just two to three percent for conventional foods.

Organic standards have not been developed yet for U.S. seafood. Lawmakers have been struggling for years with outlining rules for how fish and other aquatic animals must be raised and handled in order to qualify for certification by the U.S. Dept. of Agriculture. However, the USDA cannot prohibit seafood companies from making 'organic' claims as long as they don't use the USDA label. Seafood from other countries also can be be labeled as organically grown and sold in the U.S.

Ironically, wild caught fish are not likely to get the organic nod. The National Organic Standards Board ruled last year that: "Because the food sources and environment of wild fish are completely uncontrolled, they should not be considered organic."

Farmed fish is expected to get the green light, however. - More...
Saturday - August 25, 2007




Viewpoints
Opinions/Letters
Basic Rules

Small-town politics and Rainmen By Dave Person - Sunday
The bridge is still a bad idea By Michael Spence - Sunday
Public Library Location By Robert D. Warner - Sunday
Library location By Marty West - Sunday
Stunning photograph By Chris Campbell - Sunday
Will It Ever Stop? By Jerry Cegelske - Sunday
Long Term Planning - AMEN! By Bobbie McCreary - Sunday
Library location By Signe Markuson - Sunday
When it comes to oil taxes: Is it 'stick with it' or 'stick it to us'? By Senator Kim Elton - Sunday
JEWELRY STORE INITIATIVE By Charles Edwardson - Sunday
Jewelry sales tax By Craig Moen - Sunday
Racism and the death of Newtown By Tom Ferry - Sunday
Road to nowhere By Olney Webb - Sunday
Bear Patrol By Lynette R. Young - Sunday
Pilots are flying heroes By Robert McRoberts - Sunday
Email emotional support By Laura Lowell - Sunday
Alaska Education Bill By Carol Christoffel - Sunday
Special Session On The Road System By Jerilyn Lester - Sunday
More Letters/Viewpoints
Webmail your letter or
Email Your Letter To: editor@sitnews.us

Ketchikan

Ketchikan Police Report
AK Troopers Daily Dispatch
Today's Forecast
Satellite
Today's Weather Images
Marine Forecasts
Ketchikan Weather Data
Current AK Weather Map

CLASSIFIEDS

Publish ad
Please select the proper category before posting.




CLASSIFIEDS' CATEGORIES

Announcements and
Help Wanted
For Sale / Free Stuff
Garage Sales
Homes / Apts/ Property
Pets
Wanted
Lost & Found
Local Services
Publish your ad

Archives: August 2007

| | | | | | | |
| --- | --- | --- | --- | --- | --- | --- |
| S | M | T | W | T | F | S |
| | | | 01 | 02 | 03 | 04 |
| 05 | 06 | 07 | 08 | 09 | 10 | 11 |
| 12 | 13 | 14 | 15 | 16 | 17 | 18 |
| 19 | 20 | 21 | 22 | 23 | 24 | 25 |
| 26 | 27 | 28 | 29 | 30 | 31 | |

More Front Page Archives

Columns - Commentary

Dave Kiffer: It's That Time Again - A few days ago, I was walking downtown and I saw a group of visitors irritably huddled under an awning.

I continued on my drippy way.

About 30 minutes later, I passed back the other way. They were still waiting under the awning.

"Your ship's eventually gonna leave," I said.

They looked surprised.

"How long is it going to rain?" the alpha male in the group asked.

"Might be a while," I replied.

"Really," he said. "Well, how long has it been raining?"

I was sooooooooo close to saying "I don't know, I'm only 48," but I restrained myself.

"It could last for the rest of the day," I said. "You should make a break for it and go back to the docks."

They nodded, and scurried back to their ship, their enthusiasm for Our Fair Salmon City obviously drenched.

So here we are in August.

Time again to share our favorite "visitor" stories. - More...
Wednesday PM - August 22, 2007

Tom Purcell: On Sailboats and Women's Equality Day - I had a bad feeling as soon as I got onto the boat.

It was a small rented sailboat that was piloted by two women. The women had taken a few sailing lessons and wanted to try out their nautical prowess on the Potomac River. I and two other fellows went along for the ride.

And what a ride it was. Shortly after we boarded, one of the women, a lawyer, began lecturing us on sailing techniques. She told us about the jib, the small sail up front, and how to move it from one side to another by releasing one jib rope and pulling the other.

She explained what it meant to "tack," or shift the sails from one side to another to catch the wind and change direction. She lectured us with a seriousness you'd encounter at a sexual-harassment seminar.

No sooner did her lecture conclude than the winds whipped up and grabbed the sails. We were yanked out to the great unknown at the neck-snapping speed of two miles per hour.

"Let go of the jib!" she shouted to one of the men, who, being a man, felt the need to do something, so he grabbed the jib rope. I later learned he was her ex-husband and they still lived together.

"But if I pull the jib tighter, it will catch more wind," he speculated. Men speculate. A lack of actual knowledge never interferes with our perpetual quest to resolve problems.

"Release the jib now!"

"But if I ..."

"I said let go of the damn jib!" - More...
Wednedsay PM - August 22, 2007

Dale McFeatters: One community college's triumph - America's colleges and universities are irritated that various outfits, most especially U.S. News & World Report, have the temerity to rank them. Without saying so directly, the admissions directors think prospective students and their parents are too thick to make sense of the rankings and should listen to experts who can interpret the institutions' intangibles, people like the admissions directors.

So far, 62 colleges have signed onto an anti-ranking campaign intended to deny U.S. News the data it needs to judge the schools. The campaign likely won't work unless the top-ranked schools sign on, which as long as they are top-ranked they are unlikely to do. But who knows? Someday they may, and that will create opportunity for some lesser-known institutions of higher learning.

To the chancellor, dean of the faculty and distinguished department heads:

I needn't remind you that Cream Cheese Community College can be a tough sell.

First off, there's that name, but after the tornado we were in no position to turn down dairy-industry money, not with what was left of the campus scattered over four counties. - More...
Wednedsay PM - August 22, 2007

---

E-mail your news tips, news
releases & photos to:
editor@sitnews.us

SitNews
Stories in the News
©1999 - 2007
Ketchikan, Alaska

M.C. Kauffman, Webmaster/Editor
webmaster@sitnews.us

In Memory of SitNews's first editor,
Dick Kauffman
1932-2007

Locally owned & operated.
Online since 1999

Articles & photographs that appear in SitNews are protected by copyright and may not be reprinted or distributed without written permission from and payment of required fees to the proper sources.