Attention Local Candidates
Local candidates are requested by SitNews to provide background information, experience and qualifications for the public office for which they seek election. Candidates are also requested to address in their statements important issues and what each would like to achieve if elected.
Candidate's Statements will be published as they are received. Send your candidate's statement & photograph to editor@sitnews.us
SitNews will provide an unedited public forum in order that citizens can ask questions of the candidates as a group. Personal attacks on candidates will not be allowed. Candidates are encouraged to participate in the public forum.
Candidates & Statements

Contact


Webmail Letters


News Tips


Search Sitnews


Copyright Info


Archives
Today's News


Alaska


Ketchikan


Top Stories


U.S. News


U.S. Politics


Stock Watch


Personal Finance


Science News


US Education News


Parenting News


Seniors News


Medical News


Health News


Fitness


Offbeat News


Online Auction News


Today In History


Product Recalls


Obituaries
Quick News Search


Alaska


Ketchikan


SE Alaska


Alaska News Links
Columns - Articles


Dave Kiffer


Arts & Entertainment


Parnassus Reviews


Jason Love


Fish Factor


Bob Ciminel


Chemical Eye On...


Rob Holston


More Columnists
Ketchikan


Our Troops
Historical Ketchikan


June Allen


Dave Kiffer


Louise B. Harrington
Recognition


Match of the Month


Asset Builders
Kid's Corner


Bob Morgan
Ketchikan Arts & Events


Ketchikan Museums


KTN Public Libraryt


Parks & Recreation


Chamber
Lifestyles


Home & Garden


Food & Drink


Arts & Culture


Book Reviews


Movie Reviews


Celebrity Gossip
On the Web


Cool Sites


Webmaster Tips


Virus Warnings
Sports


Ketchikan Links


Top Sports News
Public Records


FAA Accident Reports


NTSB Accident Reports


Court Calendar


Court Records Search


Wanted: Absconders


Sex Offender Reg.


Public Notices
Weather, Webcams


Today's Forecast


KTN Weather Data


AK Weather Map


Ketchikan Webcam


SE AK Webcams


Alaska Webcams


AK Earthquakes


Earthquakes
TV Guide


Ketchikan
Ketchikan Phone Book


Yellow Pages


White Pages
Employment


Employment
Government Links


Local Government


State & National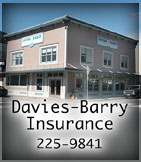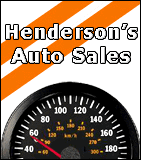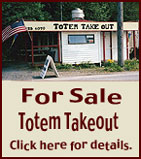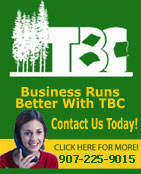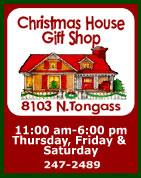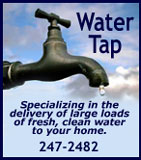 Tuesday
September 11, 2007



Rainbow's End
The Fishing Vessel Anna Marie tied up in the Salmon Landing area
-- at the end of the rainbow.
Front Page Photo by Carl Thompson

Ketchikan: : Procedures to access Ketchikan medical services clarified - There are proper procedures that must be followed to access emergency medical services in Ketchikan according to SouthEast Alaska Regional Health Consortium (SEARHC).

SEARHC patients who reside outside of the Ketchikan Gateway Borough and who are seeking treatment at the Ketchikan General Hospital emergency room are required to notify the Ketchikan Indian Community Tribal Health Clinic within 72 hours (three days) after their visit. Patients who are disabled or older than 65 years old have 30 days to notify KIC. Failure to notify the KIC Tribal Health Clinic of visits to the Ketchikan General Hospital's emergency room can mean the loss of benefits, and the patient being held responsible for paying the bill. - More...
Tuesday AM - September 11, 2007

National: No Child Left Behind Act faces overhaul, battle By ZACHARY COILE - In 2002, two of Congress' liberal Democratic lions -- Rep. George Miller of California and Massachusetts Sen. Edward Kennedy -- stood behind President Bush as he signed the No Child Left Behind Act, a law they promised would shine a bright light on the failures in America's public schools and kick-start reforms.

Five years later, Miller, now chairman of the House Education and Labor Committee, is still a believer. But after traveling the country -- listening to complaints from parents, teachers, school administrators and governors about the law's testing regime and stiff sanctions -- he now admits it needs fixing.

"We've learned a lot, and we shouldn't ignore that evidence," said Miller, who is leading the overhaul of the law in the House, which starts this week. "What we're trying to do in this reauthorization bill is to look for those changes to make this a smarter, fairer, better law."

Reform is coming to No Child Left Behind, but the question is what kind. Teachers unions, which bitterly oppose the law, are pushing to relax its rigid testing rules and penalties. Business groups, eager for better-educated workers, want to see the tough accountability measures preserved or expanded. Many states and local school districts are clamoring for more flexibility in implementing the law, which expires this year.

Miller is seeking a middle ground: He wants to keep the law's requirement of annual tests in reading and math for third- to eighth-graders and 10th-graders, but add other measurements -- such as percentage of kids in college-prep classes -- to help schools show they are meeting the law's demands to make yearly progress in student achievement.

The president, who sees the law as a crucial part of his legacy, has dug in his heels. Bush's education secretary, Margaret Spellings, a fellow Texan who helped write the law, warned last week that Congress was preparing to weaken it. - More...
Tuesday AM - September 11, 2007

National: U.S. Political Parties Enjoy Rich History By STUART GORIN - When most people around the world think of elephants and donkeys, they simply picture jungle and farm animals. In the United States, however, these two beasts of burden bring to mind the country's two major political parties.

Since the middle of the 19th century, the elephant has been the symbol of the Republican Party, President Bush's party, which also is known as the GOP (Grand Old Party). The donkey symbolizes the Democratic Party, which currently is the majority party in the U.S. Congress.

These are the two parties that dominate U.S. politics. Dozens of smaller parties exist, but their primary influence now occurs when they divert key votes from one of the major parties' candidates during elections.

The Democrats date back to 1800 and the election of Thomas Jefferson as the United States' third president. The nation's first two presidents were members of the now-defunct Federalist Party. Abraham Lincoln, the 16th president, was the first Republican elected to the office. - More...
Tuesday AM - September 11, 2007

National: Democrats seek to hold congressional majority, Republicans to regain it By RALPH DANNHEISSER - Party campaign committees in both the Senate and House of Representatives are gearing up for pivotal congressional elections that will accompany the presidential contest in November 2008.

Not surprising, both sides express confidence: Democratic spokesmen are convinced they can expand the majorities the party won in both chambers in 2006; Republicans are equally certain they can reclaim them.

On the House side, the task of justifying optimistic predictions falls to the Democratic Congressional Campaign Committee (DCCC) and National Republican Congressional Committee (NRCC). In the Senate, the equivalent organizations are the Democratic Senatorial Campaign Committee (DSCC) and National Republican Senatorial Committee (NRSC).

The Democrats currently enjoy a 232-201 seat advantage in the House of Representatives, with two seats vacant.

The Senate is split 49-49, but two Independent senators caucus -- or organize -- with the Democrats, which gives the Democrats a majority. Even such a slim edge is vital because the majority party controls the flow of legislation and gets more members on the committees that draft those measures. Committee chairmanships also are held by members of the majority party.

At first glance, the Republicans' task of regaining a majority might seem easier in the narrowly divided Senate, but in 2008, 22 of the 34 seats up for election are held by Republicans, while the Democrats must defend only 12 seats. - More...
Tuesday AM - September 11, 2007

Columns - Commentary

Jay Ambrose: Why we should remember 9/11 - Let's quit making a big deal out of 9/11, some are saying as the sixth anniversary rolls around, and maybe you disagree as I do, but hold your arguments. A recent event speaks louder than our words could.

It occurred in Germany, where police arrested three Islamic-fascists who had cruelty up their sleeves. They had their own recognition of 9/11 planned, but no reading of the names of the 3,000 who died in that day's attacks, no families joining to pray for the victims, no speeches about the need for vigilance. - More...
Tuesday AM - September 11, 2007

Clifford D. May: Don't give in to al Qaeda now - On the sixth anniversary of Sept. 11, 2001, we should be grateful: al Qaeda has not successfully attacked Americans a second time on American soil. We also should be distressed: Americans are debating whether to fight al Qaeda -- or whether to retreat from the one battlefield on which we have a chance to seriously damage al Qaeda, both militarily and ideologically.

That battlefield is in Iraq. True, a case can be made that had President Bush not invaded Iraq, we would not need to fight al Qaeda in Iraq. But that is irrelevant to the question policy-makers need to decide: Do we continue battling al Qaeda in Iraq? Or do we stop -- and let al Qaeda combatants in Iraq live to fight another day? - More...
Tuesday AM - September 11, 2007

Marsha Mercer: But only one Clinton can drive the car - Hillary Rodham Clinton jokes that if she's elected, the country finally will have a president who doesn't mind pulling over and asking directions.

That's funny, but when I imagine her in the driver's seat, I see Bill riding shotgun, telling her where to turn. Maybe she listens, maybe not. But I can't imagine the two of them feeling the need to ask anyone else for directions. - More...
Tuesday AM - September 11, 2007

John M. Crisp: The 'dismal science' of deficit spending - Historians don't entirely agree on how economics came to be known as the "dismal science," but a semester of it in high school was enough to convince me. I've never understood economics very well, and I'm sure I still don't.

But a little ignorance might be useful if it generates a natural suspicion of otherwise counterintuitive economic notions. For example, if a big economic entity, like a government, is running a deficit, can you really improve things by cutting its income, that is, by reducing taxes for the wealthy in order to encourage investment and, therefore, more tax revenue? - More...
Tuesday AM - September 11, 2007




Ketchikan

Ketchikan Police Report
AK Troopers Daily Dispatch
Today's Forecast
Satellite
Today's Weather Images
Marine Forecasts
Ketchikan Weather Data
Current AK Weather Map

CLASSIFIEDS

Publish ad
Please select the proper category before posting.




CLASSIFIEDS' CATEGORIES

Announcements and
Help Wanted
For Sale / Free Stuff
Garage Sales
Homes / Apts/ Property
Pets
Wanted
Lost & Found
Local Services
Publish your ad

More Front Page Archives

Viewpoints
Opinions/Letters
Basic Rules

Knee-jerk and Kick By Jackie Williams - Folks, read the jewelry store initiative, assess what it says and give it some thought; you will realize it is a knee-jerk reaction to the overabundance of jewelry stores in Ketchikan. - More...
Tuesday AM - September 11, 2007

New library construction By David Dossett - In response to recent letters addressing the actions of the City Council in seeking land for a new library building, I would like to present some information regarding the need for a new building. - More...
Monday PM - September 10, 2007

Insurance industry fails to redefine the law By Sen. Kim Elton - Alaska's auto and home insurance consumers caught a break late last month when the Alaska Supreme Court doled out justice and didn't succumb to the 'just us' arguments of the insurance industry. - More...
Monday PM - September 10, 2007

Planning, businesses By Richard Harney - In response to Michael McColley's comment about being able to tell people what businesses are allowed in any town, the city definitely can. Many cities put a distance on how far apart certain businesses or types of businesses can locate to one another or other types of businesses. This is done as to not have one location become saturated with only one type of business. Many cities enact these zoning codes for the benefit of their city. - More...
Monday PM - September 10, 2007

Bears in Bear Valley By Julie Steiner - This letter is in regards to the residents of Bear Valley that have been having bear problems.... I have an easy solution: Invest in a bear-proof garbage enclosure from Southeast Fence Specialists. These enclosures are "Guaranteed" to keep the bears out of your garbage. And if they happen to get into your garbage while it's in these enclosures, then we will come and clean-up your mess and fix the enclosure for free! - More...
Monday PM - September 10, 2007

Retail Overlay District? By Chris Elliott - Re Ms. McCreary's letter (Tourist Destination & Planning not just Ketchikan):

First, the idea that those with sufficient financial resources could support new entrepreneurs and encourage new business owners is a good one so long as everyone understands and agrees that those with sufficient financial resources are not obligated to do so, and should they do so, it would be out of the kindness of their hearts rather than as some type of quid pro quo for being allowed to rent, sell or lease their real property as they see fit. - More...
Sunday PM - September 09, 2007

Library By John Stewart - I was here when the Centennial building was constructed for the purpose of housing the library, which had been crowded into the City Hall building.

I happen to think that it is a masterpiece of architecture; perfectly site-situated, and very successful for it's intended purpose. It could not fit into it's surroundings better if it had grown there. - More...
Sunday PM - September 09, 2007

Library RFP By Scott Cragun - I would like to express my support of the proposal by Patrick Jirschele for two reasons.

1. It would be cheaper to expand on the current building site than to develop a new site and build a new structure. - More...
Sunday PM - September 09, 2007

The Bear Essentials By Ardath Piston - few thoughts on the many letters I have read concerning bears: I agree 100% that the City and Borough need to follow Juneau's lead and fine people if their garbage is not properly confined. - More...
Sunday PM - September 09, 2007

Jewerly Stores and Black Bears By Michael McColley - Wow, come on Alaskans, you know that Ketchikan voted down the head tax, a few years ago. And then raised the airport ferry passes. Backfired on you voting down head tax -- instead now you pay more. Property taxes are up, why? Because someone missed some opportunities. - More...
Sunday PM - September 09, 2007

Shoot the bears By Amber Williams-Baldwin - I for one am agreeing with common sense! Try not being able to go outside to catch the bus because there's a bear in your bus stop and the bus can't get closer to your house. That's what I put up with ever since kindergarten. Or having to be let off the bus at a friend's house because a bear is in your rock flower garden by your door and Fish and Game can't come. - More...
Sunday PM - September 09, 2007

Bear Valley and Bears By Michelle Sanchez - I must say in the last 10 year I have seen and come across many black bears and they are very smart. They do not forget. - More...
Sunday PM - September 09, 2007

Bears By Eileen Small - I again simply wish to state my opinion on the bear issue. I appreciate that some others may not agree and that is certainly their right. - More...
Sunday PM - September 09, 2007

Tourist Destination & Planning-Clarification By Bobbie McCreary - In my recent posting, I took a poorly aimed shot at the attention paid to the "racism" topic now connected to the discussions about the jewelry store initiative and missed the target! - More...
Sunday PM - September 09, 2007


More Letters/Viewpoints
Webmail your letter or
Email Your Letter To: editor@sitnews.us

---

E-mail your news tips, news
releases & photos to:
editor@sitnews.us

SitNews
Stories in the News
©1999 - 2007
Ketchikan, Alaska

M.C. Kauffman, Webmaster/Editor
webmaster@sitnews.us

In Memory of SitNews's first editor,
Dick Kauffman
1932-2007

Locally owned & operated.
Online since 1999

Articles & photographs that appear in SitNews are protected by copyright and may not be reprinted or distributed without written permission from and payment of required fees to the proper sources.