Contact


Webmail Letters


News Tips


Search Sitnews


Copyright Info


Archives
Today's News


Alaska


Ketchikan


Top Stories


U.S. News


U.S. Politics


Stock Watch


Personal Finance


Science News


US Education News


Parenting News


Seniors News


Medical News


Health News


Fitness


Offbeat News


Online Auction News


Today In History


Product Recalls


Obituaries
Quick News Search


Alaska


Ketchikan


SE Alaska


Alaska News Links
Columns - Articles


Dave Kiffer


Arts & Entertainment


Parnassus Reviews


Jason Love


Fish Factor


Bob Ciminel


Chemical Eye On...


Rob Holston


More Columnists
Ketchikan


Our Troops
Historical Ketchikan


June Allen


Dave Kiffer


Louise B. Harrington
Recognition


Match of the Month


Asset Builders
Kid's Corner


Bob Morgan
Ketchikan Arts & Events


Ketchikan Museums


KTN Public Libraryt


Parks & Recreation


Chamber
Lifestyles


Home & Garden


Food & Drink


Arts & Culture


Book Reviews


Movie Reviews


Celebrity Gossip
On the Web


Cool Sites


Webmaster Tips


Virus Warnings
Sports


Ketchikan Links


Top Sports News
Public Records


FAA Accident Reports


NTSB Accident Reports


Court Calendar


Court Records Search


Wanted: Absconders


Sex Offender Reg.


Public Notices
Weather, Webcams


Today's Forecast


KTN Weather Data


AK Weather Map


Ketchikan Webcam


SE AK Webcams


Alaska Webcams


AK Earthquakes


Earthquakes
TV Guide


Ketchikan
Ketchikan Phone Book


Yellow Pages


White Pages
Employment


Employment
Government Links


Local Government


State & National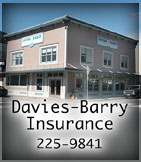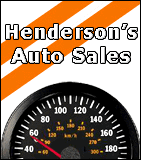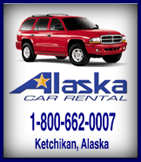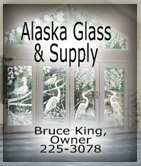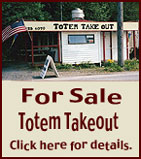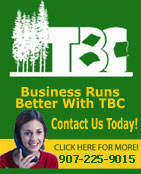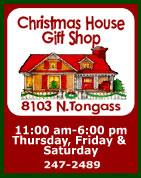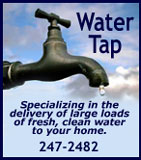 Wednesday
September 05, 2007



Ketchikan: A Community of Islands
Gravina Island & the Ketchikan International Airport are visible on the left and Pennock Island is visible on the front right . The city of Ketchikan located on Revilla Island is visible in the background.
Front Page Photo by Carl Thompson

Alaska: Governor Palin Unveils Oil Tax Valuation System; Calls for October Special Session in Juneau - Alaska Governor Sarah Palin unveiled Tuesday a new oil and gas tax plan. The proposal comes after an extensive evaluation of the current Petroleum Profits Tax by the Department of Revenue. That evaluation showed the state is expected to receive $800 million less for the current fiscal year than would have been expected under the actual PPT documentation presented by the prior administration.

The new plan, called Alaska's Clear and Equitable Share, or ACES, is a hybrid of a gross and net tax system. It includes a minimum 10 percent tax based on gross receipts for the North Slope's legacy fields with a 25 percent net tax to encourage new development and reinvestment in existing infrastructure. ACES also allows for tax credits on future work. It restricts capital expense deductions to scheduled maintenance and implements strong audit and information sharing provisions.

"In case there is any question on where we stand, let me be clear - PPT doesn't work as promised," said Governor Palin. "There are those who would say we should do nothing and that we should continue the PPT experiment. Doing nothing is not an option. This clearer, equitable plan fulfills our state constitution mandate that says I'm to develop our resources for the maximum benefit of all Alaskans." - More...
Wednesday AM - September 05, 2007

Viewpoints
Opinions/Letters
Basic Rules

Library FRP By Patrick Jirschele - Recently the City advertised a RFP for land to build a new Library. I submitted a plan to keep the library at its present location at a substantial savings. The plan was subsequently removed from consideration on a technicality. The City Council has now reinstated the plan for consideration. Since that time I have received numerous phone calls for information on my plan. I am sending the RFP to sitnews to give folks an idea of what I had in mind. - More...
Wednesday AM - September 05, 2007

Open Letter: Public Library Location By Robert D. Warner - In a recent SITNEWS letter, Ms. West requested citizen comments on the future location of the Ketchikan Public Library. Several years ago, before the pulp mill closed, there was a study of this issue and a recommended plan was developed. I am surprised that there has been no apparent mention of this plan in recent discussions. This plan included an architectural sketch of a proposed new museum building. - More...
Wednesday AM - September 05, 2007

Bears are here to stay By Michael Moyer - Just to let Mr. Easterly know; Sir, you are in bear territory now, you are surrounded by wilderness, you are part of the problem. The bears need you and your neighbors to form a group and build secure garbage sheds around your homes to contain your garbage cans. You cannot leave a garbage can outside in bear country without a bear getting into it. This is your responsibility. I know this because my family has been in Alaska for a long time too. - More...
Wednesday AM - September 05, 2007

RE: Jewerly store initative is dead wrong. By Rick Watson - To me the jewelry store initiative is Not Dead Wrong!

First off, I am not an official sponsor of the jewelry store initiative. In fact I am not sure which way I will finally vote, I honestly have not yet decided. However, I call tell you that I frequent downtown several times a week. I have had a P.O. Box there for over 30+ years so I have a lot of feel for what has transitioned downtown. - More...
Wednesday AM - September 05, 2007

JUST DO WHAT IS RIGHT. By Cindy Taylor - It is no wonder our society is in the state it is, I am appalled at what our news brings us these days and how people are reacting to it. - More...
Wednesday AM - September 05, 2007

Traitors Cove EIS By Bob Pickrell - According to Ketchikan Daily News story (top right hand front page)Wed. Aug. 29 Alaska's radical preservation organizations are predicting that the world as we know it will come to an end soonest because the U.S. Forest Service upheld its final Environmental Impact Decision on a 905 acre timber sale in the Traitors Cove area. - More...
Tuesday PM - September 04, 2007
Open Letter: Gravina Access Project By Walt Bolling - I support the message delivered recently by Commissioner von Scheben to local people at Ketchikan regarding the Gravina Island Access project. Transportation needs between Ketchikan and Gravina Island are best met by improved ferry service. - More...
Tuesday PM - September 04, 2007




Ketchikan

Ketchikan Police Report
AK Troopers Daily Dispatch
Today's Forecast
Satellite
Today's Weather Images
Marine Forecasts
Ketchikan Weather Data
Current AK Weather Map

CLASSIFIEDS

Publish ad
Please select the proper category before posting.




CLASSIFIEDS' CATEGORIES

Announcements and
Help Wanted
For Sale / Free Stuff
Garage Sales
Homes / Apts/ Property
Pets
Wanted
Lost & Found
Local Services
Publish your ad

More Front Page Archives

Tourist Destination & Planning--not just Ketchikan By Bobbie McCreary - Win-Win instead of Attack-Attack. From recent postings, Zig Ziegler provides the concept of a venture capital fund to assist local start-up businesses. This is an excellent idea that Zig and others with the financial wherewithal could initiate to support new entrepreneurs and encourage new business owners to Ketchikan. Laura Lowell calls for incentives to encourage businesses to bring variety to our downtown and create year-round employment and suggests some ideas worth considering. These concepts are solution oriented. - More...
Tuesday PM - September 04, 2007

Bears By Eileen Small - I read with interest the opinion of one reader endorsing not killing or trapping bears in the city and I completely disagree. I live off the Schoenbar bypass and last year when I arrived home from work I was met by a bear at my trash can. I tried all the tricks of making noise etc to get the bear to leave so I could get out of my car and go into my home---all to no avail! The bear leapt across the can and came straight at me! I called the local authorities who came out and anesthetized every tree in the forest behind my home---AND MISSED THE BEAR! - More..
Tuesday PM - September 04, 2007
Garbage bears By Lou Ann Richardson - Once again, I find myself writing the rare response letter in Sitnews. This one, regarding the garbage bears. - More...
Tuesday PM - September 04, 2007
Will it ever stop? By Jessica Mathews - Mr. Cegelske, thank you for pictures and letters about the state of trash in the community. Thank you even more for the constant effort at clean up. - More...
Tuesday PM - September 04, 2007
Care of Disabled and Elderly By Diane Ferguson - There can come a time in all our lives where we may need assistance. Sea View Terrace was a place people could reside with financial assistance so that people could still live independently in a safe and clean environment. - More...
Tuesday PM - September 04, 2007
Fatal Plane Crash History By Elizabeth Wingren Kometz - I would like to echo the comments made by my sister, Margie Wingren Hildre regarding the article on fatal plane crashes by Dave Kiffer. Our uncle Tom Gaffney does deserve acknowledgement not only for his place in Ketchikan history as an Ellis Airline pilot. But, also as the wonderful son, brother, father & uncle he was to his family. - More...
Tuesday PM - September 04, 2007
We are all in business of some sort By Derek Flom - As a candidate for Ketchikan Borough Assembly, I would like to state my opinion on the jewelry store initiative. First of all, I am enlightened to know that Ketchikan has many passionate residents, caring individuals willing to take their free time to try and make this town a better place for all. Some lead civic or commerce organizations, others volunteer and some lead initiatives. All of whom take extra time to better our society .This initiative has brought to light some pretty deep emotions from those involved, because they care about our community. The initiative process is a wonderful freedom, and when used for the right cause, is a shining example of what makes America great. - More...
Tuesday PM - September 04, 2007


More Letters/Viewpoints
Webmail your letter or
Email Your Letter To: editor@sitnews.us

---

E-mail your news tips, news
releases & photos to:
editor@sitnews.us

SitNews
Stories in the News
©1999 - 2007
Ketchikan, Alaska

M.C. Kauffman, Webmaster/Editor
webmaster@sitnews.us

In Memory of SitNews's first editor,
Dick Kauffman
1932-2007

Locally owned & operated.
Online since 1999

Articles & photographs that appear in SitNews are protected by copyright and may not be reprinted or distributed without written permission from and payment of required fees to the proper sources.