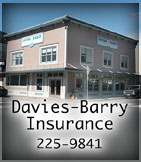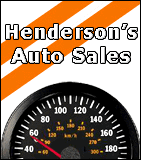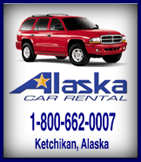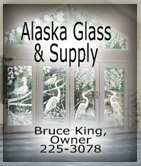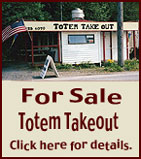 Contact


Webmail Letters


News Tips


Search Sitnews


Copyright Info


Archives
Today's News


Alaska


Ketchikan


Top Stories


U.S. News


U.S. Politics


Stock Watch


Personal Finance


Science News


US Education News


Parenting News


Seniors News


Medical News


Health News


Fitness


Offbeat News


Online Auction News


Today In History


Product Recalls


Obituaries
Quick News Search


Alaska


Ketchikan


SE Alaska


Alaska News Links
Columns - Articles


Dave Kiffer


Arts & Entertainment


Parnassus Reviews


Jason Love


Fish Factor


Bob Ciminel


Chemical Eye On...


Rob Holston


More Columnists
Ketchikan


Our Troops
Historical Ketchikan


June Allen


Dave Kiffer


Louise B. Harrington
Recognition


Match of the Month


Asset Builders
Kid's Corner


Bob Morgan
Ketchikan Arts & Events


Ketchikan Museums


KTN Public Libraryt


Parks & Recreation


Chamber
Lifestyles


Home & Garden


Food & Drink


Arts & Culture


Book Reviews


Movie Reviews


Celebrity Gossip
On the Web


Cool Sites


Webmaster Tips


Virus Warnings
Sports


Ketchikan Links


Top Sports News
Public Records


FAA Accident Reports


NTSB Accident Reports


Court Calendar


Court Records Search


Wanted: Absconders


Sex Offender Reg.


Public Notices
Weather, Webcams


Today's Forecast


KTN Weather Data


AK Weather Map


Ketchikan Webcam


SE AK Webcams


Alaska Webcams


AK Earthquakes


Earthquakes
TV Guide


Ketchikan
Ketchikan Phone Book


Yellow Pages


White Pages
Employment


Employment
Government Links


Local Government


State & National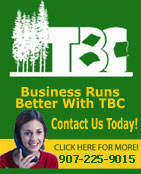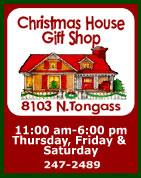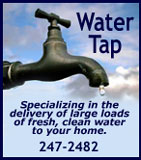 Tuesday
September 04, 2007



Ward Lake: Black Bear
Front Page Photo by Jim Lewis - Contact jlewis[at]kpunet.net

Ketchikan: The Wild Birds Return By SHER A. SCHWARTZ - It's a good day for flying in Southeast Alaska when the skies are clear and the wind is calm. Though this normally holds true for airplane pilots, it's not necessarily true for birds.

Pigeons leaving north-Ketchikan loft
Photograph courtesy Sher A. Schwartz

I raise and train homing pigeons, and the past four years I have been training my birds to come home from various locations around Ketchikan in Southeast Alaska. They've sped back to their north-Ketchikan loft from high peaks like Dude Mountain and from isolated communities, such as Loring, that can only be reached by boat.

Most of my birds are racing homing pigeons bred to return from hundreds of miles away. These athletes came to me through the United States Post Office from an established homing pigeon breeder in Beaver Falls, Pennsylvania. I crossed one of the racing homers with a wild bird named Growler, that I had successfully flown, to see how the offspring would compare to the birds bred for homing. Wild pigeons are known to have some homing abilities, but they are generally unable to return from distances much greater than twenty miles.

I had been wanting to fly the birds across Clarence Strait, a ten mile stretch of ocean west of Ketchikan, because in general training the birds fly over water everyday, and I had thought they would be able to quickly fly home--especially in fine weather.

The second Sunday in August was so calm and sunny it seemed the perfect opportunity to release the birds from the Prince of Wales Island side of Clarence Strait. My husband agreed to free the pigeons early that morning before he and his brother set their halibut hooks down at Twenty Fathom Bank. The seven birds were carried to the fishing spot aboard the Sea Wolf, my husband's twenty-six foot aluminum boat, in a Belgium wicker release basket. When Bruce held the basket over the deck, the quick release door dropped open and the birds burst out above the shining sea. They rose quickly and began circling over Clarence Strait to orient in the correct direction. Bruce called me later from his cell phone and said, "I'm sure the birds could see home from there." - More...
Tuesday AM - September 04, 2007

Alaska: Fishermen falling through the cracks in health care & insurance - United Fishermen of Alaska (UFA), a trade association representing 36 Alaska commercial fishing organizations, released a study today that shows that many Alaska commercial fishermen fall through the cracks when it comes to access to health care and health insurance coverage - but would likely have lower than expected health care costs were health care services and insurance more available.

The group found that Alaska fishing permit holders are almost four times more likely than other Alaskans to live in a community without a hospital and are less likely to carry health insurance ­ especially in rural areas where alternate employment opportunities with medical benefits are not available. In these same areas, transportation to medical services adds to the burden.

However, UFA staff research and analysis indicates that Alaska fishermen, with a diet rich in seafood and regular exercise coupled with levels of tobacco use and obesity that appear to be significantly lower than the general population, health care needs would be lower than average.

The study also indicates that health insurance options for fishermen are limited and vary by location. Those who are residents of Alaska are further challenged because the state overall is served by far fewer private insurance companies offering individual or small business medical insurance than other states and has the highest health care costs in the nation.

"Lack of health insurance is a significant barrier to entry for the next generation of commercial fishermen. As the fleet continues to 'gray', there is ultimately a threat to domestic seafood harvest and communities that depend on fishing businesses," said UFA President Joe Childers. - More...
Tuesday AM - September 04, 2007

Fish Factor: 'Deadliest Catch' show boosts crab industry by LAINE WELCH - It comes as a surprise to learn that some of Alaska's most popular seafoods are 'small fish in a big pond' when it comes to supermarket shelves.

For example, just seven percent of the king crab legs being enjoyed by Americans come from Alaska waters; the remaining 93 percent of the crab comes primarily from Russia.

In 2005 and 2006 there was an "astonishing" increase of Russian crab, some from the Barents Sea and some from the Far East, said market expert John Sackton.

"It basically doubled the U.S. king crab supply. Naturally, in that situation prices are going to go down and that's what happened," he said.

The lower priced king crab - $9.99 a pound at most retail counters - has helped expand the U.S. market. Heading into the mid-October start of the Alaska fishery, reports show less king crab is being imported, and the market appears to be balancing out a bit.

Sackton said more than anything, the 'wild card' for king crab prices is still held by Japan. Japanese buyers will base their price offers and purchase on the year end yen/dollar currency exchange rate ­ at this point, anyone's guess.

Meanwhile, the 'rock star' status of Alaska crab also will continue to boost sales.

"People in Alaska don't realize the tremendous extent to which the 'Deadliest Catch' television show has on the consumption and knowledge about the crab," said Boston-based Sackton.

"You run into people who in the past have never given Alaska crab a second thought, and all of sudden they start spouting off facts and figures, and talk about what the fishermen go through and so forth. It is amazing the way this has become such a phenomenon, and the way people think about the crab. It's been a tremendous boost for the whole industry."

Alaska crabbers last year harvested 15.5 million pounds of red king crab from the eastern Bering Sea waters called Bristol Bay. At a price average of $3.89/lb, the fishery was worth more than $60 million at the docks.

Prices for Alaska snow crab, which shares the 'Deadliest Catch' TV spotlight on TV, are also determined by a country whose harvests dwarf the Bering Sea catch.

Snow crab is the fancier restaurant name for opilio Tanner crab. It's long been the bread and butter fishery for Bering Sea crabbers, who spend most of the winter pulling up pots of 'opies.'

By far most of the snow crab being enjoyed by Americans comes from eastern Canada. The U.S. market consumes about 100 million pounds of opie leg clusters each year, of which just 10 million pounds, or 10 percent, comes from Alaska. - More...
Tuesday AM - September 04, 2007

Alaska: Proposed hazardous waste plant meets opposition By KYLE HOPKINS - Talk of building Alaska's first hazardous waste treatment plant in Anchorage has riled the man who lives next door and has a local lawmaker saying it would be dangerously close to a soup kitchen, homeless shelter and RV park.

The company that hopes to run the facility counters that the land it bought is in an industrial area and the plant it wants to build is safe, clean and necessary. - More...
Tuesday AM - September 04, 2007

National: Despite reforms, lawmakers still rake in earmarks dough By ZACHARY COILE - House Democrats are making headway on their goals of slashing pork-barrel spending in half and disclosing more information about spending on lawmakers' pet projects, known as earmarks.

But while spending on earmarks may be trimmed and more closely scrutinized this year, top Democrats like House Speaker Nancy Pelosi aren't exactly suffering.- More...
Tuesday AM - September 04, 2007

National: Forty years later, Congress talks about bridge safety again By KEVIN DIAZ - A 40-year-old highway bridge suddenly dropped into a major American river during the afternoon rush hour, with deadly results.

New bridge inspections were ordered, Congress held hearings, and bold federal programs were begun. - More...
Tuesday AM - September 04, 2007

Washington Calling: Wiccan excluded from Bush meeting ... Chestnut tree ... More By LISA HOFFMAN - Roberta Stewart was the public face of a long but ultimately successful campaign to allow Wiccan symbols on the government-issued grave markers of fallen military members of the faith.

Her husband, Nevada Army National Guard Sgt. Patrick Stewart, died in a 2005 helicopter crash in Afghanistan, but rules forbade a Wiccan pentacle from being placed on his final resting place. His widow and other Wiccans pressed the issue, and the Department of Veterans Affairs relented earlier this year.- More...
Tuesday AM - September 04, 2007

Health - Fitness: Parents' involvement key to help teens beat bulimia By LEE BOWMAN - New research shows that therapy that includes the parents of teens suffering from bulimia is twice as successful in helping adolescents overcome the eating disorder than those undergoing psychotherapy alone.

"Parents are in a unique position to help their adolescents, yet treatments typically excludes them from the process," said Dr. Daniel Le Grange, lead author of the study, published Monday in the Archives of General Psychiatry. "Now we have the evidence that we need to bring them back in." - More...
Tuesday AM - September 04, 2007

Health - Fitness: Side effects often not discussed in prescribing drugs By LEE BOWMAN - Prescription drugs. Many of us can't live without them, yet often we can't live with a particular medication or dose, either.

Surveys and studies tell us that most patients don't feel they've been adequately treated if they leave the doctor's office without a new prescription. More...
Tuesday AM - September 04, 2007




Public Meetings

September 04, 2007 - 5:30 pm - The Ketchikan Borough Assembly will hold a regular meeting in the City Council Chambers
Agenda and Information Packets

Ketchikan

Ketchikan Police Report
AK Troopers Daily Dispatch
Today's Forecast
Satellite
Today's Weather Images
Marine Forecasts
Ketchikan Weather Data
Current AK Weather Map

CLASSIFIEDS

Publish ad
Please select the proper category before posting.




CLASSIFIEDS' CATEGORIES

Announcements and
Help Wanted
For Sale / Free Stuff
Garage Sales
Homes / Apts/ Property
Pets
Wanted
Lost & Found
Local Services
Publish your ad

More Front Page Archives

Viewpoints
Opinions/Letters
Basic Rules

Traitors Cove EIS By Bob Pickrell - According to Ketchikan Daily News story (top right hand front page)Wed. Aug. 29 Alaska's radical preservation organizations are predicting that the world as we know it will come to an end soonest because the U.S. Forest Service upheld its final Environmental Impact Decision on a 905 acre timber sale in the Traitors Cove area. - More...
Tuesday PM - September 04, 2007
Open Letter: Gravina Access Project By Walt Bolling - I support the message delivered recently by Commissioner von Scheben to local people at Ketchikan regarding the Gravina Island Access project. Transportation needs between Ketchikan and Gravina Island are best met by improved ferry service. - More...
Tuesday PM - September 04, 2007
Tourist Destination & Planning--not just Ketchikan By Bobbie McCreary - Win-Win instead of Attack-Attack. From recent postings, Zig Ziegler provides the concept of a venture capital fund to assist local start-up businesses. This is an excellent idea that Zig and others with the financial wherewithal could initiate to support new entrepreneurs and encourage new business owners to Ketchikan. Laura Lowell calls for incentives to encourage businesses to bring variety to our downtown and create year-round employment and suggests some ideas worth considering. These concepts are solution oriented. - More...
Tuesday PM - September 04, 2007
Bears By Eileen Small - I read with interest the opinion of one reader endorsing not killing or trapping bears in the city and I completely disagree. I live off the Schoenbar bypass and last year when I arrived home from work I was met by a bear at my trash can. I tried all the tricks of making noise etc to get the bear to leave so I could get out of my car and go into my home---all to no avail! The bear leapt across the can and came straight at me! I called the local authorities who came out and anesthetized every tree in the forest behind my home---AND MISSED THE BEAR! - More..
Tuesday PM - September 04, 2007
Garbage bears By Lou Ann Richardson - Once again, I find myself writing the rare response letter in Sitnews. This one, regarding the garbage bears. - More...
Tuesday PM - September 04, 2007
Will it ever stop? By Jessica Mathews - Mr. Cegelske, thank you for pictures and letters about the state of trash in the community. Thank you even more for the constant effort at clean up. - More...
Tuesday PM - September 04, 2007
Care of Disabled and Elderly By Diane Ferguson - There can come a time in all our lives where we may need assistance. Sea View Terrace was a place people could reside with financial assistance so that people could still live independently in a safe and clean environment. - More...
Tuesday PM - September 04, 2007
Fatal Plane Crash History By Elizabeth Wingren Kometz - I would like to echo the comments made by my sister, Margie Wingren Hildre regarding the article on fatal plane crashes by Dave Kiffer. Our uncle Tom Gaffney does deserve acknowledgement not only for his place in Ketchikan history as an Ellis Airline pilot. But, also as the wonderful son, brother, father & uncle he was to his family. - More...
Tuesday PM - September 04, 2007
We are all in business of some sort By Derek Flom - As a candidate for Ketchikan Borough Assembly, I would like to state my opinion on the jewelry store initiative. First of all, I am enlightened to know that Ketchikan has many passionate residents, caring individuals willing to take their free time to try and make this town a better place for all. Some lead civic or commerce organizations, others volunteer and some lead initiatives. All of whom take extra time to better our society .This initiative has brought to light some pretty deep emotions from those involved, because they care about our community. The initiative process is a wonderful freedom, and when used for the right cause, is a shining example of what makes America great. - More...
Tuesday PM - September 04, 2007
More Letters/Viewpoints
Webmail your letter or
Email Your Letter To: editor@sitnews.us

---

E-mail your news tips, news
releases & photos to:
editor@sitnews.us

SitNews
Stories in the News
©1999 - 2007
Ketchikan, Alaska

M.C. Kauffman, Webmaster/Editor
webmaster@sitnews.us

In Memory of SitNews's first editor,
Dick Kauffman
1932-2007

Locally owned & operated.
Online since 1999

Articles & photographs that appear in SitNews are protected by copyright and may not be reprinted or distributed without written permission from and payment of required fees to the proper sources.